Hello dear friends! I am so excited that I wish that it was reveal time for the ORC Pop Up Shoppe Week Six. The gracious hostess, Linda of Calling It Home, has extended the challenge by one week and the reveal date is set for November 16th.
The shoppe is ready. For the past six weeks, I have been working 16 hours days to transform a grungy shed into a sweet pop up shoppe.
I know what you're thinking. It's just a small shed. Absolutely. But in order to have a true pop up shoppe you have to have merchandise in it. So, I've also been creating tons of handcrafted goodness and seeking out lovely vintage gems to fill it with.
Many of you saw the "Before" picture of the chairs below on Monday. What do you think of the French blue?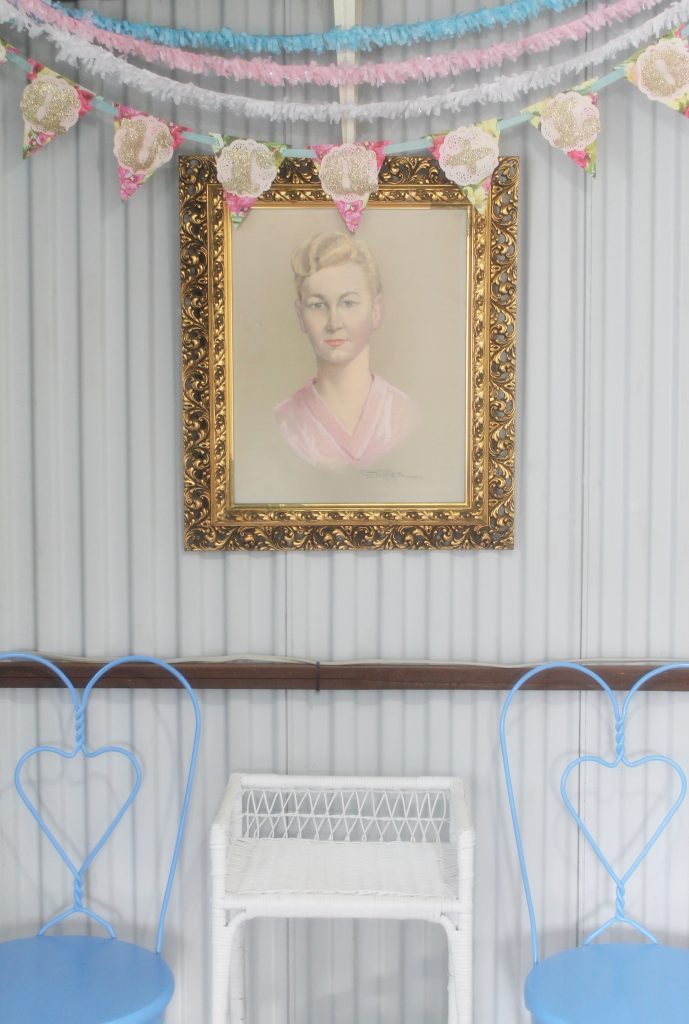 In addition to all of the handcrafts that I have been sharing on Instagram, there are also many wonderful vintage items, like this adorable elephant planter, that line the shoppe shelves.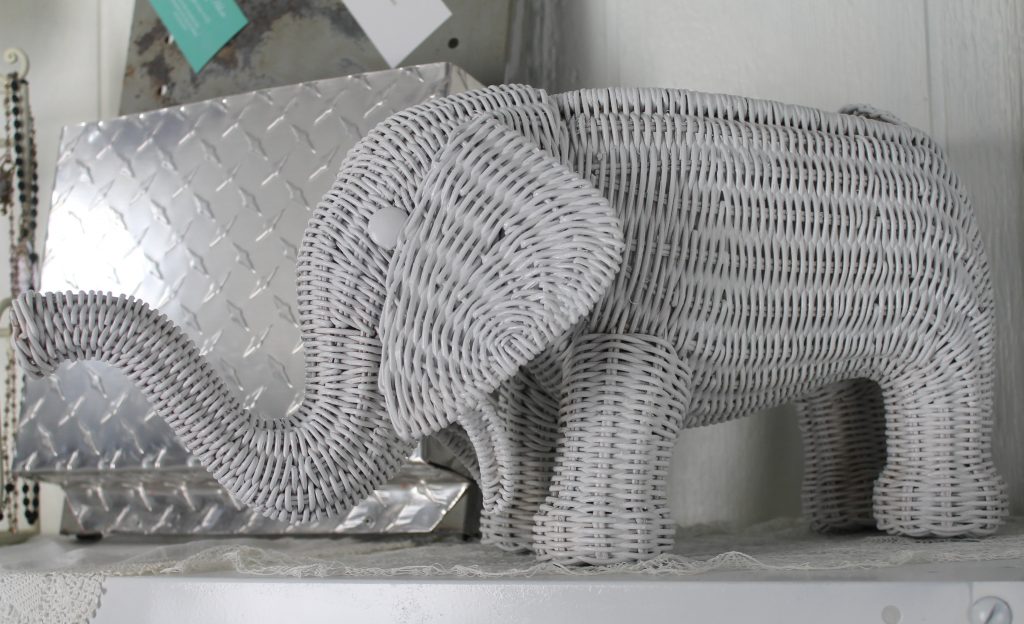 While there are a few Christmas items the focus in still more on the fall. The shelves hold SO many lovely things to decorate your Thanksgiving table with. There are several pieces of orange and marigold carnival glass.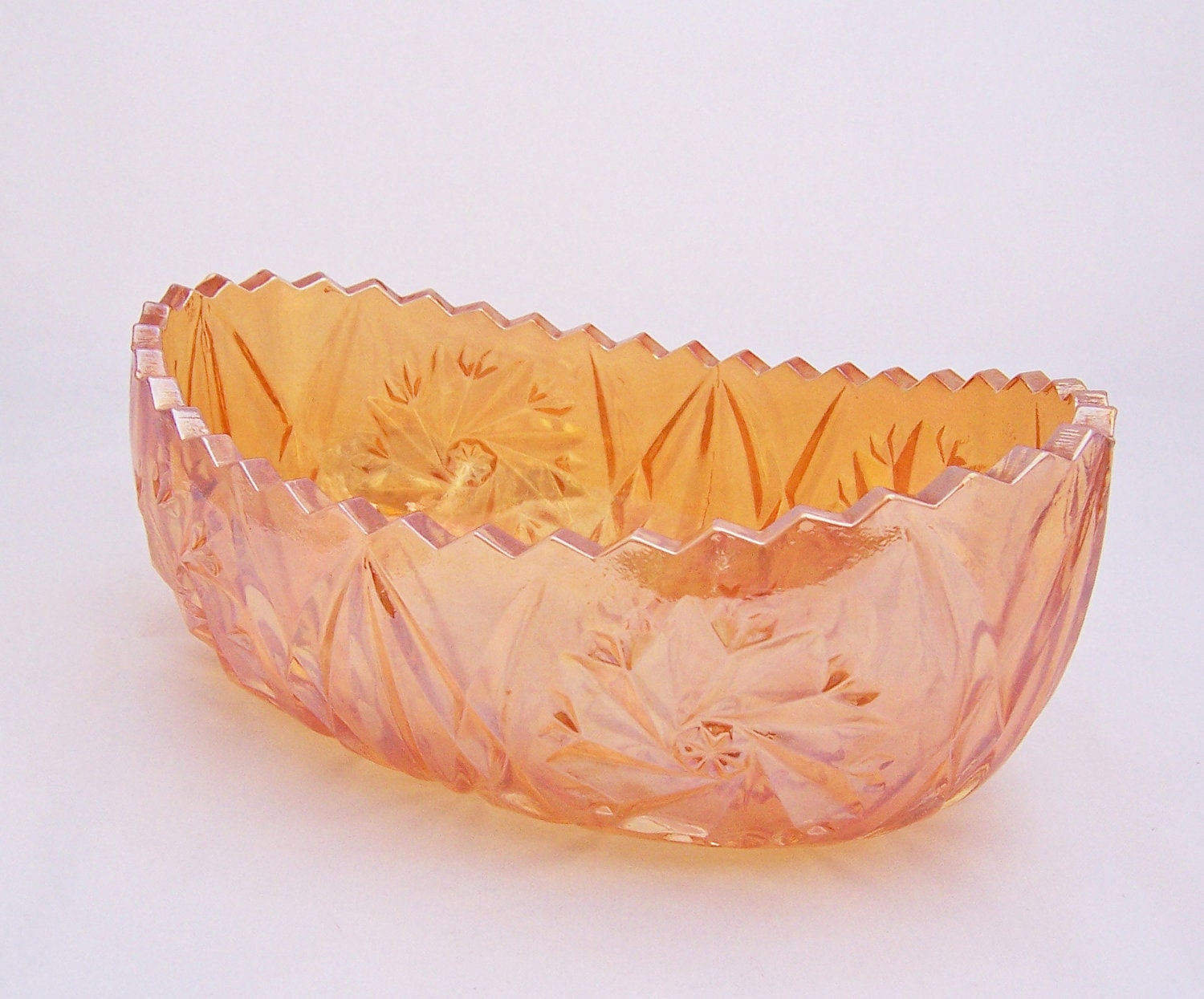 For those who appreciate cozy or darker palette, don't worry we have you covered.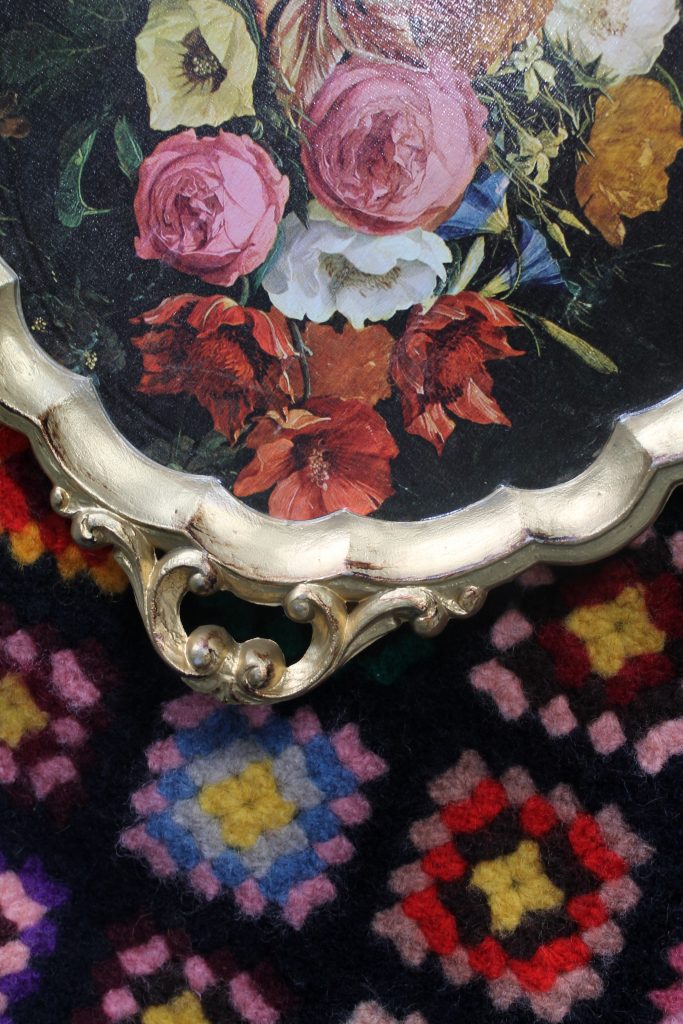 You may remember that we cut down the original shelves before painting them white. Some of the shelves with wonderful patina were repurposed into organization centers.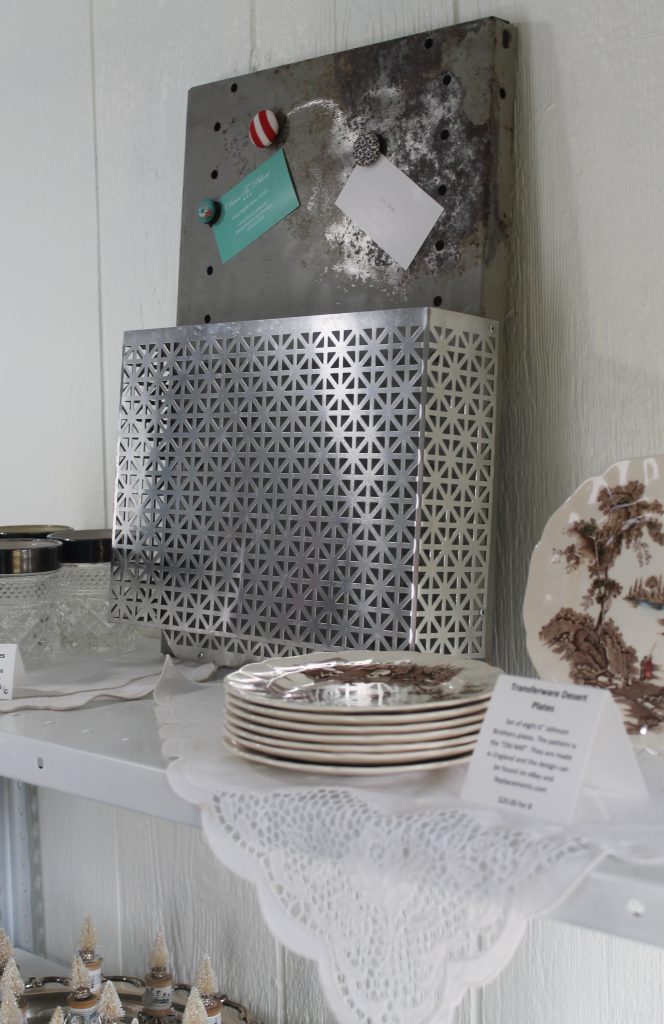 For the vintage loving Fashionista's there are several lovely dresses, a bit of jewelry and other accessories like this beaded collar and cuff set. Wouldn't it look smashing on either a sweater or denim shirt?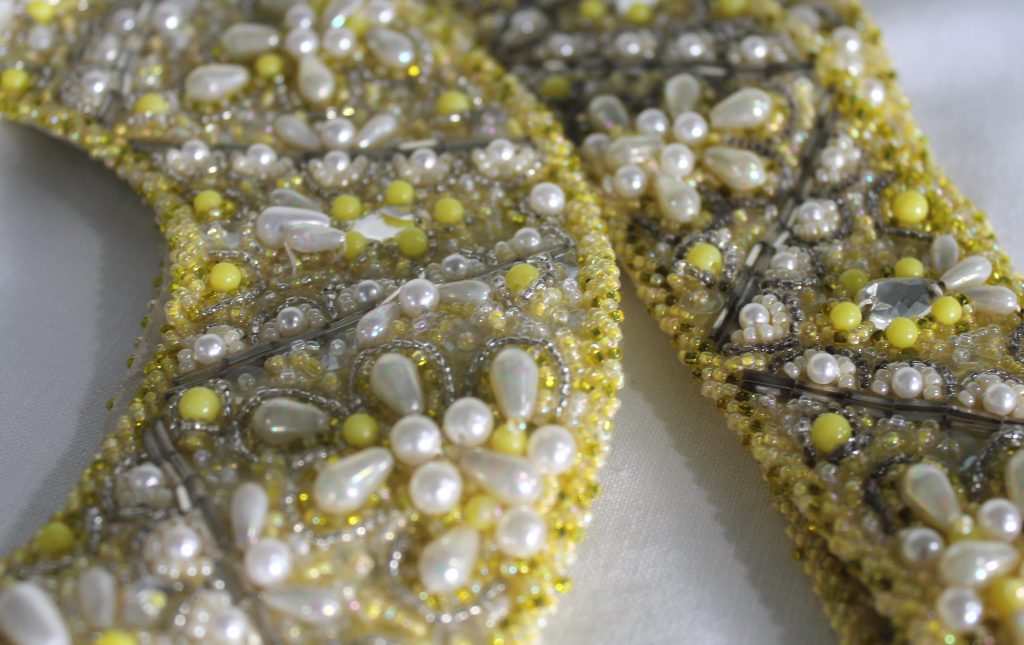 Of course there is also an entire wall of repurposed vintage linen aprons. They are perfect gifts for hostesses or a lovely holiday present when paired with a cookbook or wooden spoon.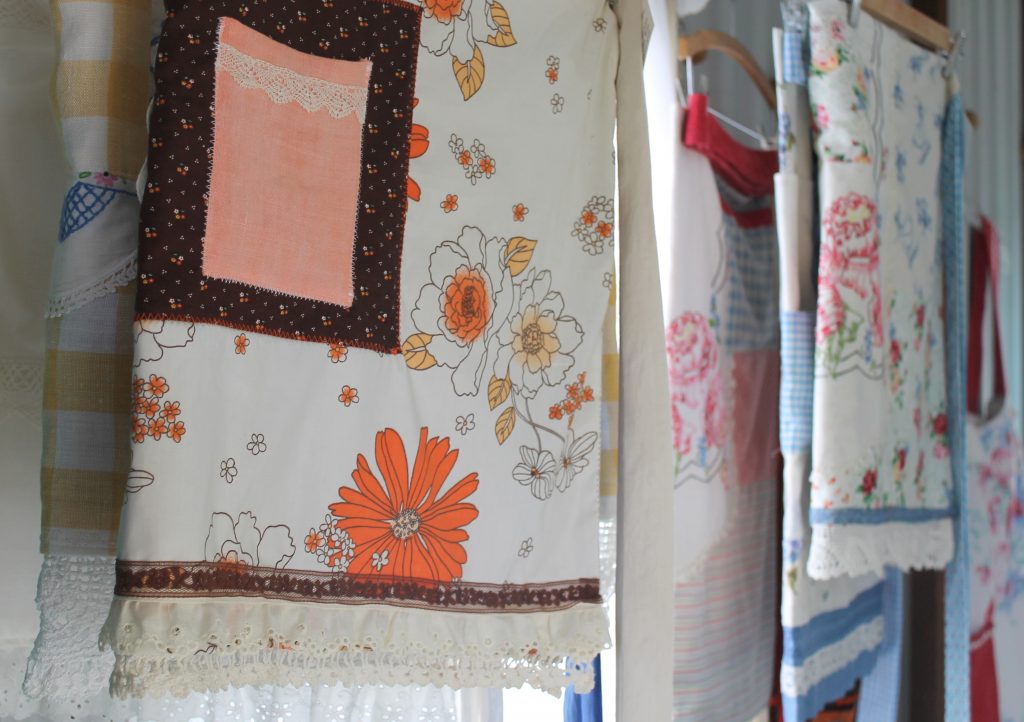 ORC Pop Up Shoppe Week Six Timeline
First Week: Introduction to the shed.
Second Week: Removing the contents and deep cleaning the shed.
Third Week: Painting the shed walls, ceiling, and shelves.
Fourth Week: Painting the floor and installing lighting.
Fifth Week: Outdoor landscaping
Sixth Week: Sneak peek at the Pop Up Shop vignettes
Seventh Week: Sharing the Grand Reveal of the Pop Up Shoppe and Party Pictures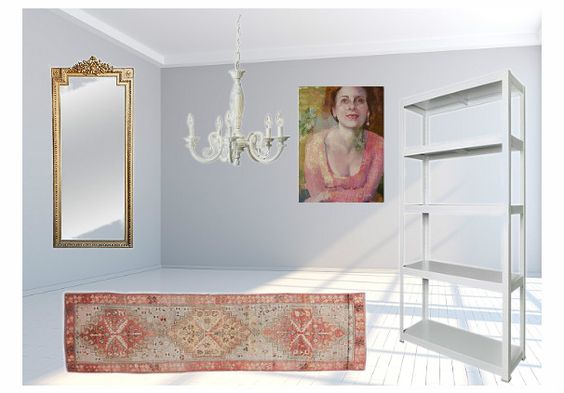 The shoppe opens at 10am on Saturday. Hope to see you there!
Laura