Hello lovely friends! I sit here looking out at the oak trees watching the crispy leaves fall. I feel so happy and content. Over the weekend I had the joy of hosting a harvest tea for some lovely friends.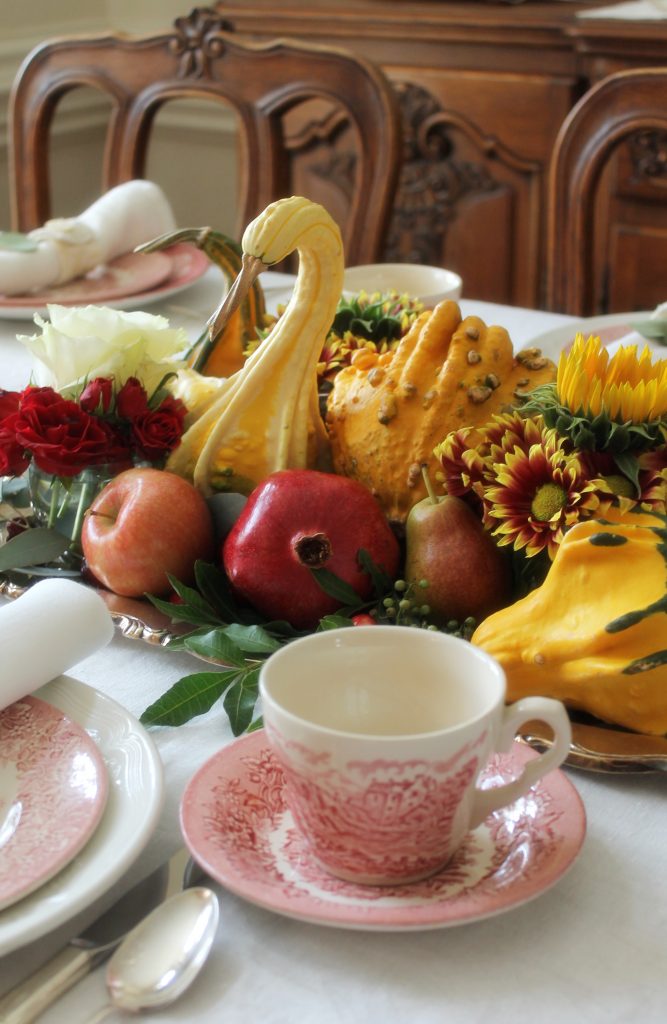 The First Table
The first table was set with antique red transferware and accented with traditional autumnal colors.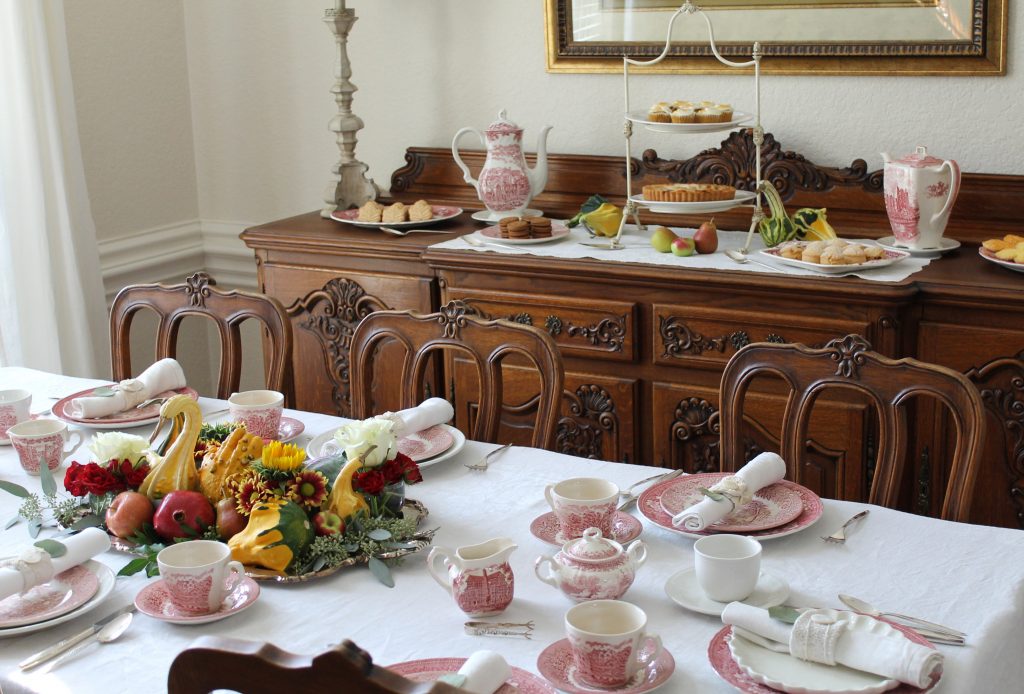 The centerpiece was a twist on the classic cornucopia.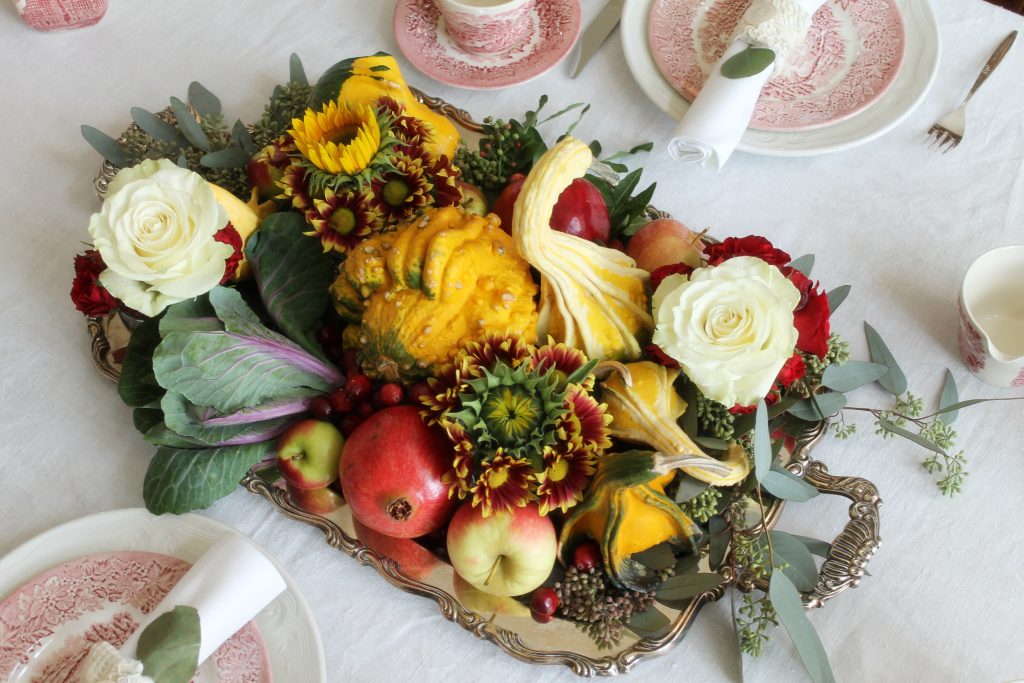 I had posted this image on Instagram and Facebook  and a few eagle-eyed readers picked up on the "turkey" I had created with gourds.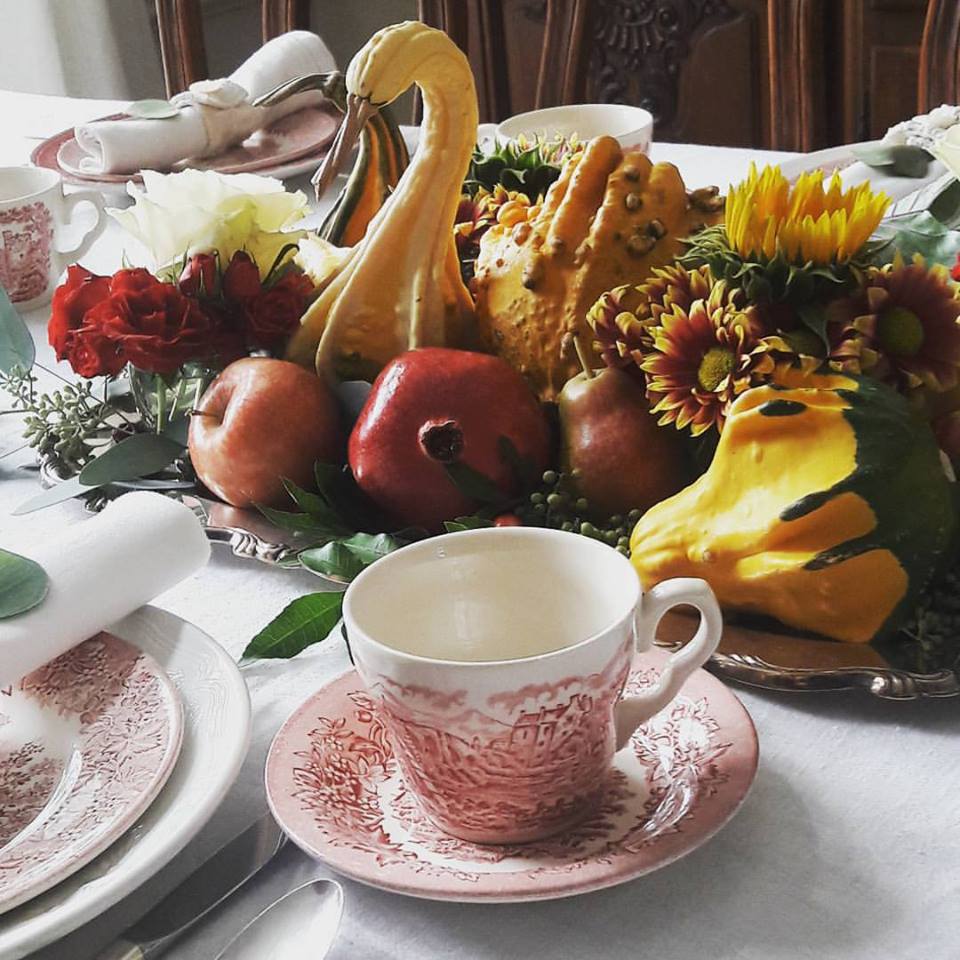 I made three different savory sandwiches. Apple Harvest, Curried Tuna with Apple, and Orange-Turkey tea sandwiches. The recipes were found in The Twelve Teas of Inspiration that I talked about in this post.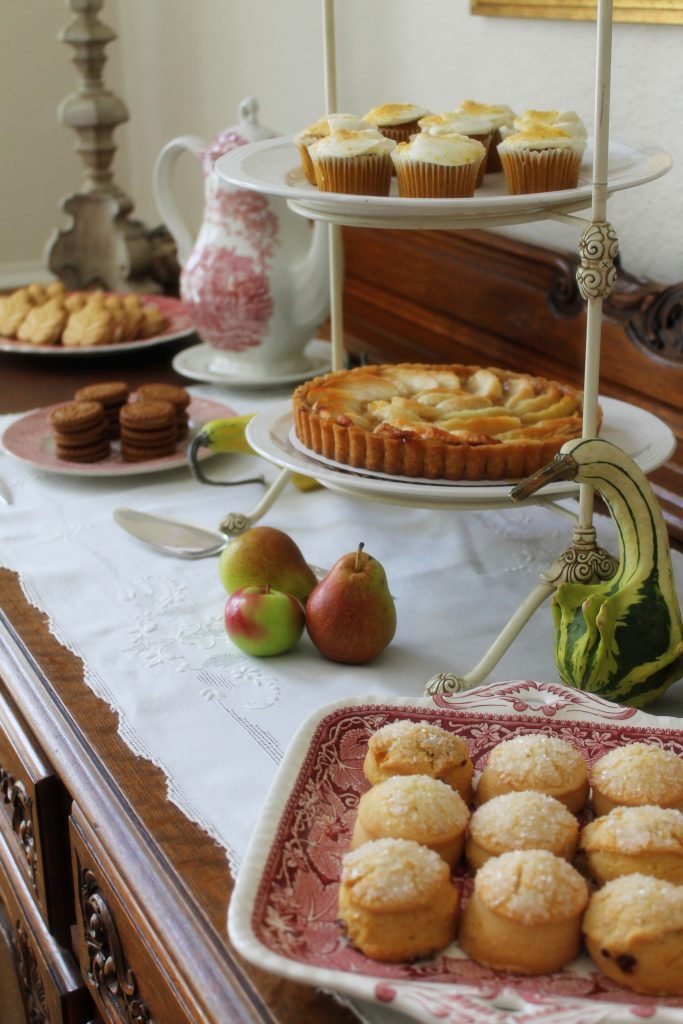 But all the sweets were….gasp, STOREBOUGHT! We had yummy scones, pumpkin cupcakes with cream cheese frosting, an apple tart and three types of cookies.
I mention this so that if you don't feel confident in your baking skills don't let that stop you from hosting a tea. I guarantee your guests will focus only on the wonderful conversation and friendship.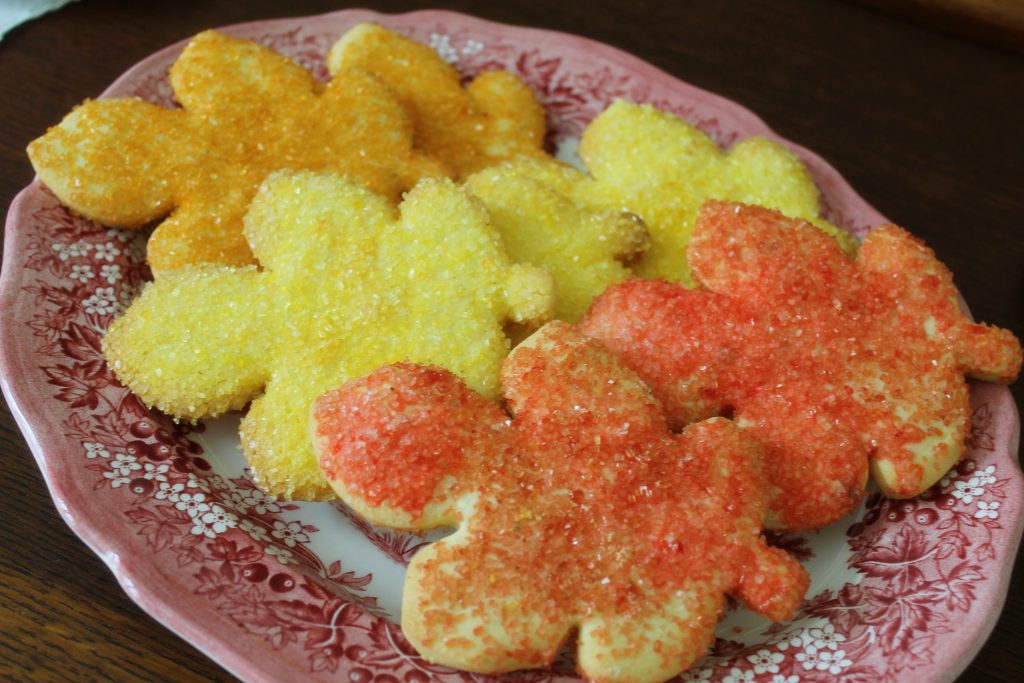 The Second Table
The second table featured white, sage and berry tones.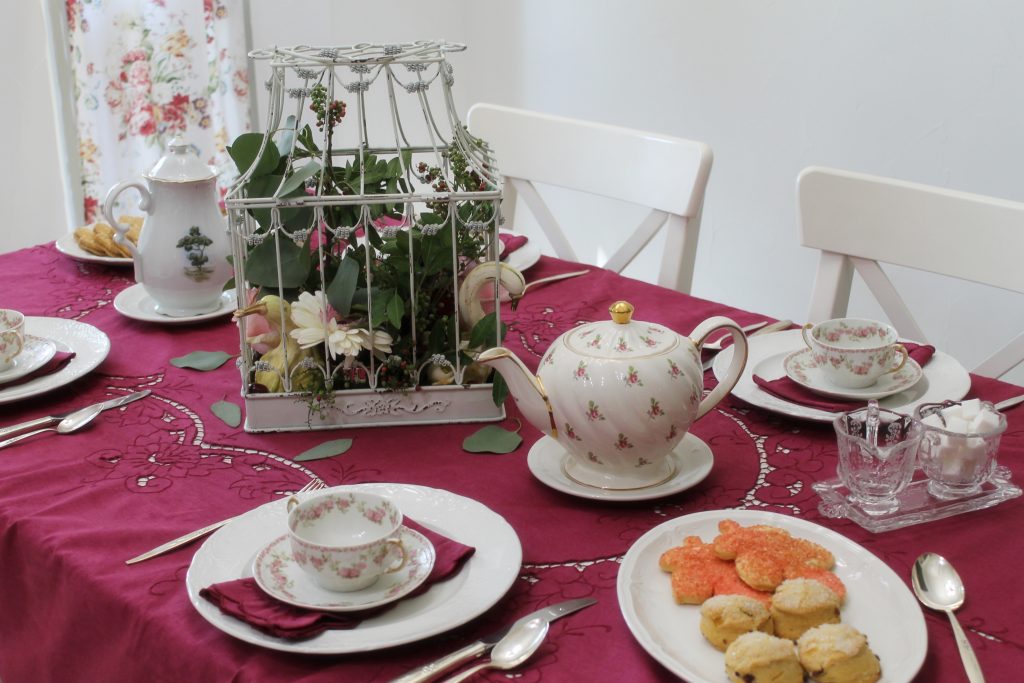 I was eager to use the newly acquired antique Bavarian loving cups I had found at a recent estate sale.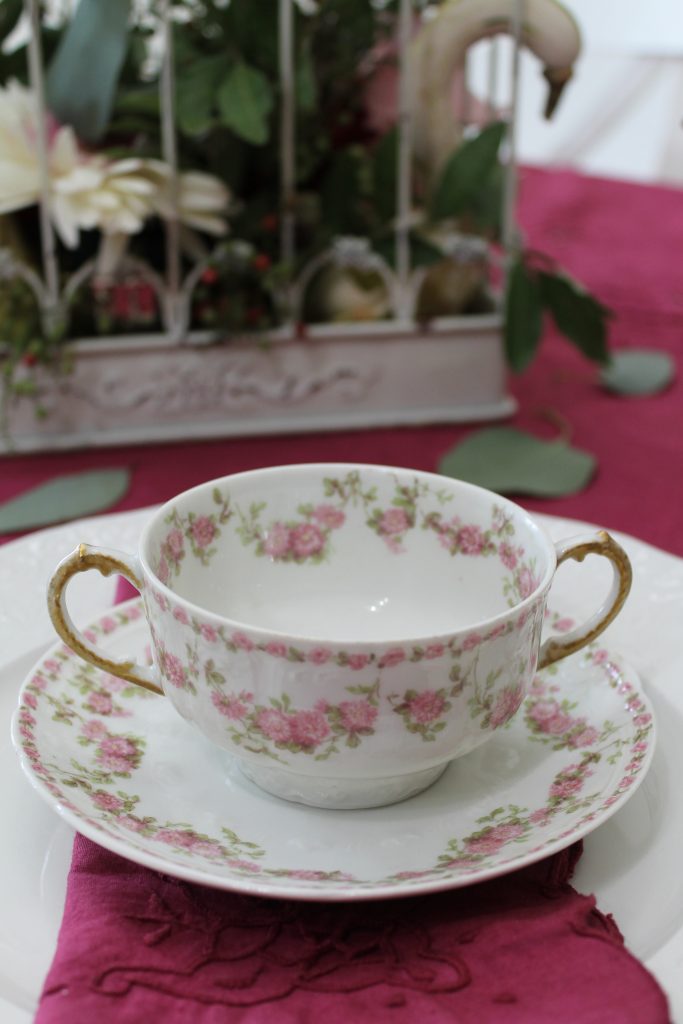 This centerpiece featured a white wire birdcage I have had for many years.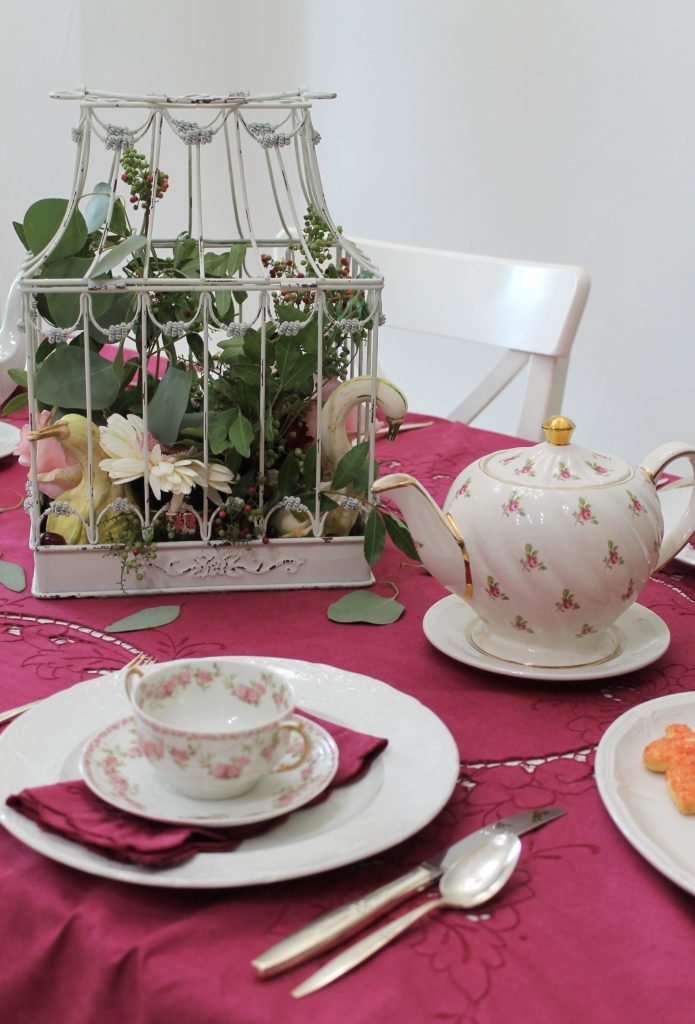 Nestled inside were several swan gourds.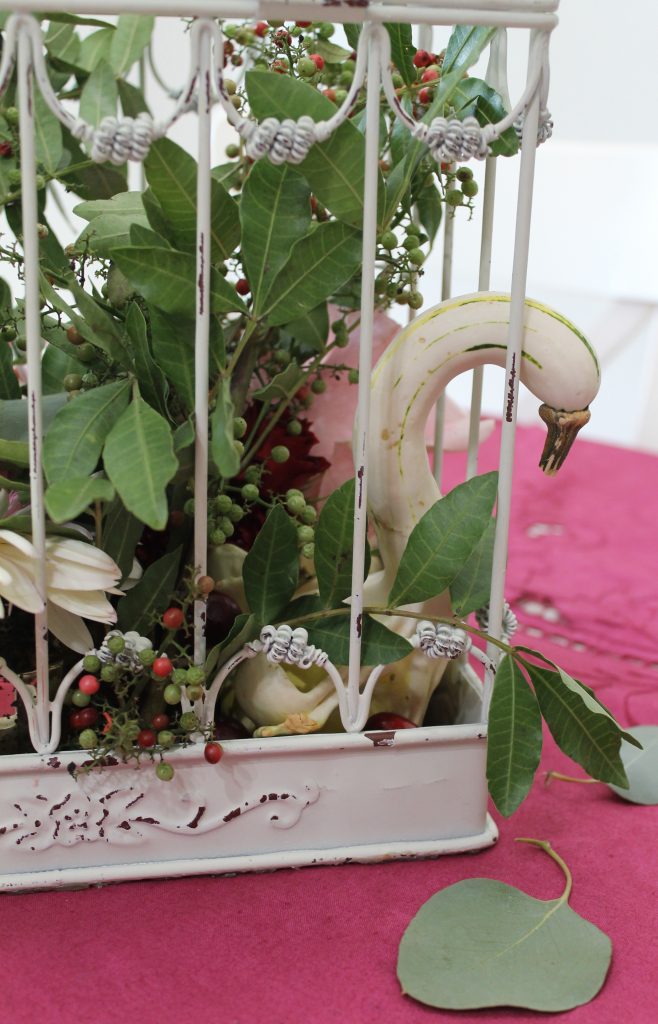 An Outdoor Area
A third table and buffet were set up outside. I somehow did not get a photo of the table but this was part of the buffet. It also featured a crock pot filled with hot apple cider and other treats.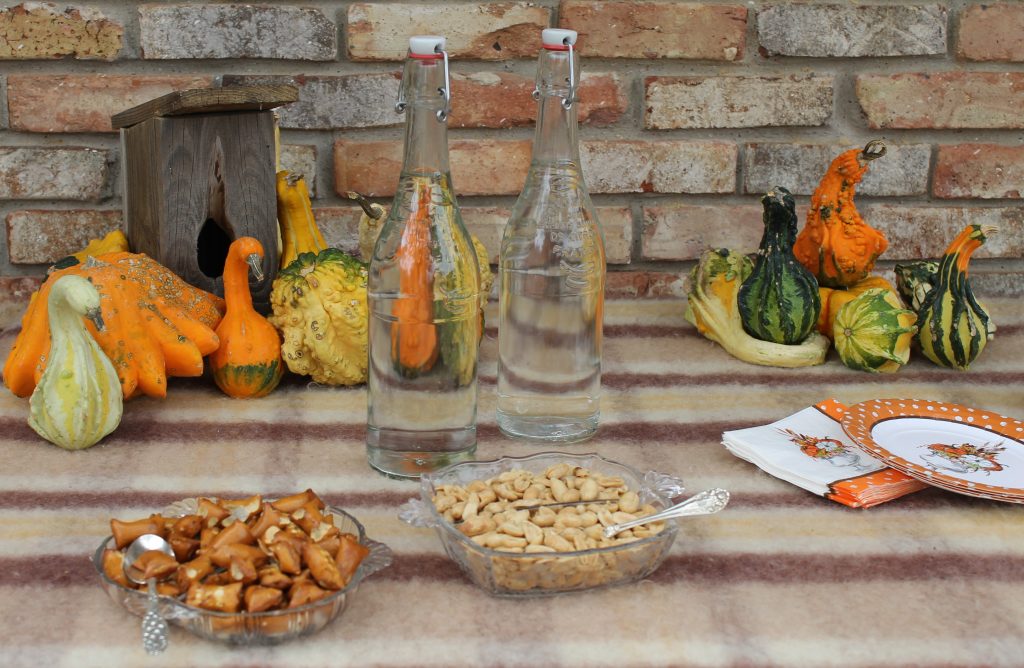 Some of the guests included (L-R) were the delightful Karen, Judith, Sissy and Kelly. Judith brought the yummiest chicken sandwiches which were charmingly cut in the shape of harvest pears.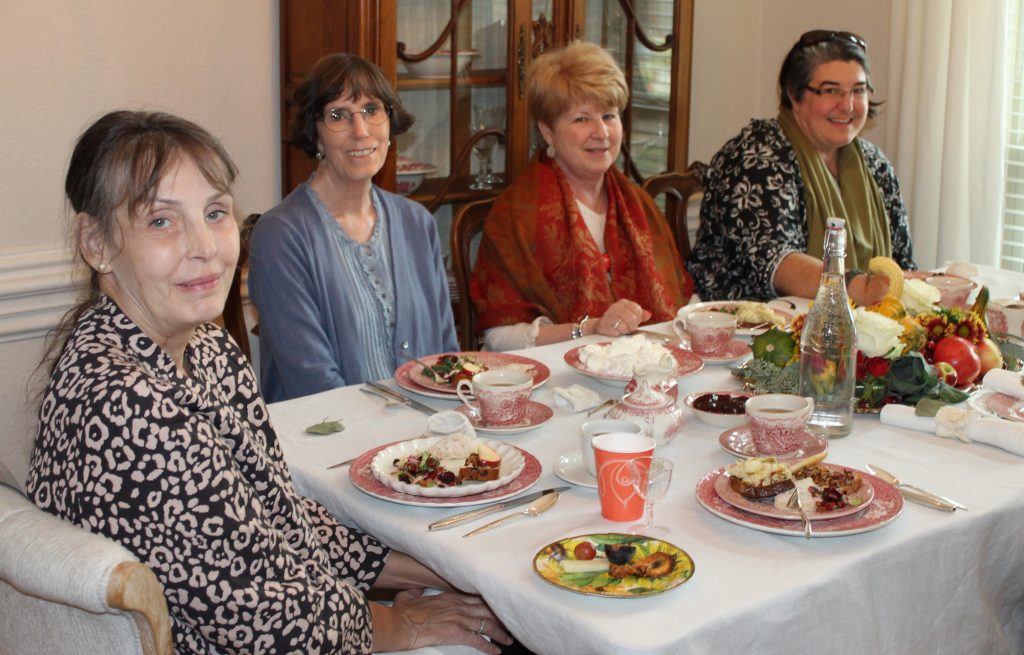 Darla, at the head of the table, made the moistest apple caramel cupcakes I have ever eaten. To her right is sweet Adrianne. Sadly, I did not get photos of the two other tables. They were attended to by my daughter, the Fashionista.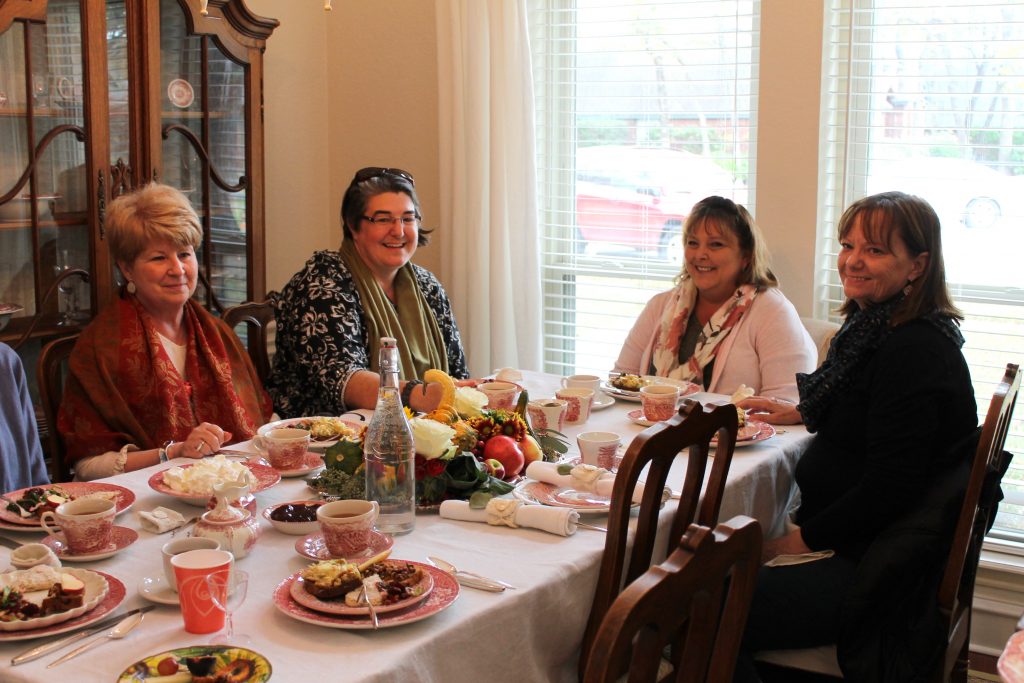 I'll be back on Thursday with the grand reveal of the pop-up shoppe. Lovely bloggers in attendance included Carol,   Stacey and Judith.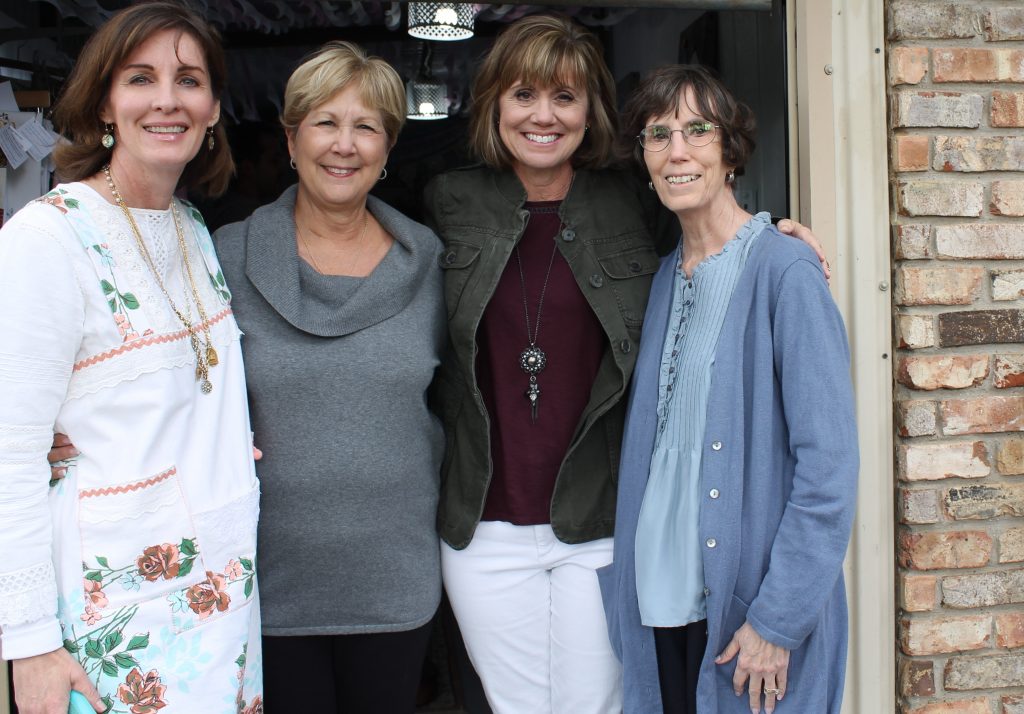 You won't want to miss it.
Laura