We had a wonderful long holiday weekend. The weather was amazing! I started the Christmas decorating. One area that I wanted to make a change to was our huge gas fireplace with its brassy andirons and faux logs.  So I set out to create a stacked birch log fireplace insert.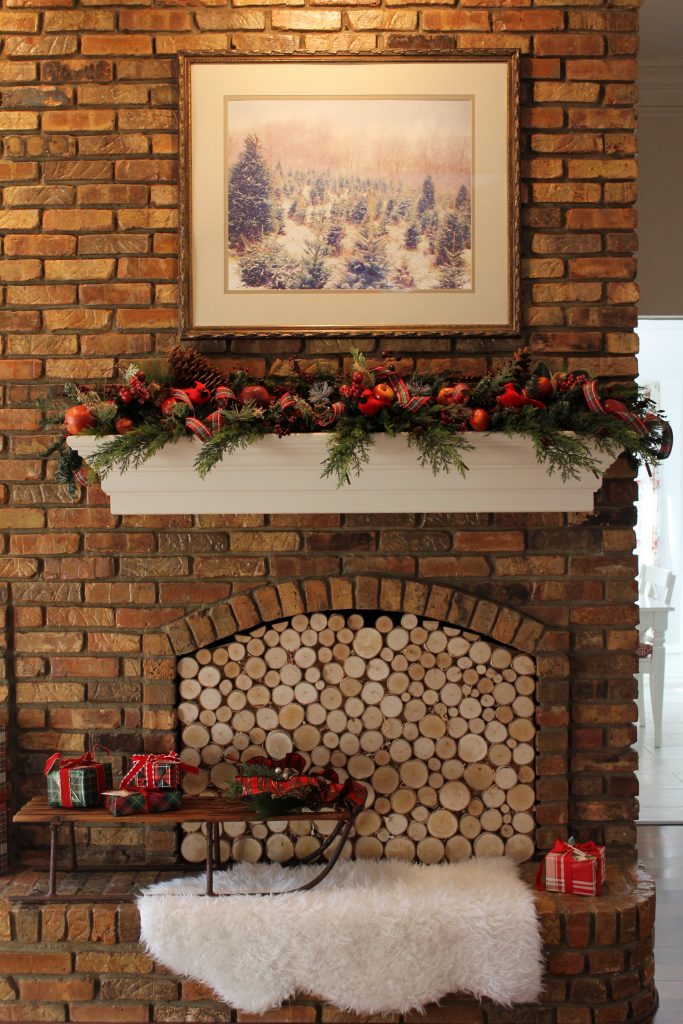 I enlisted all of my best helpers.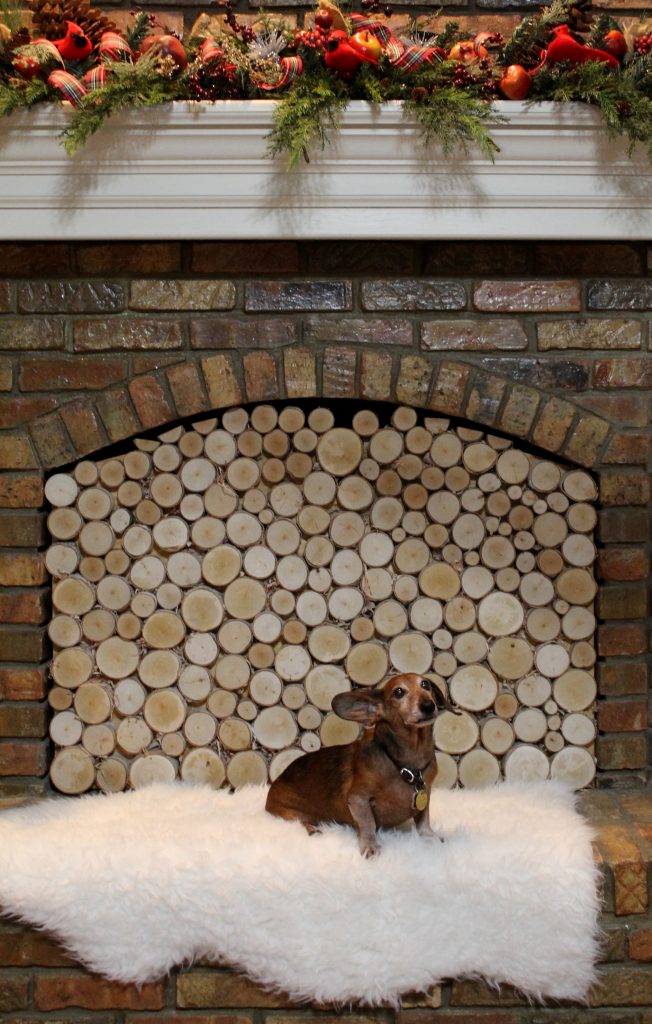 I had previously been hiding it with a fireplace screen. But it seemed like a big black hole.
Create A Stacked Birch Log Fireplace Insert
Here's what you'll need to make your own insert.
Plywood that is cut to fit your fireplace opening.
Wood Glue. We used Titebond II.
Birch logs. The best price I found was on Amazon. Mr. Decor then sliced them into rounds. You can skip this step and buy the logs pre-sliced.
Create the Insert
Place the plywood form on top of a table. Simply apply glue to the back of the sliced logs and place it onto the plywood. It's a bit like a jigsaw puzzle laying out all the pieces to fit.  I made a video on Instagram showing the process.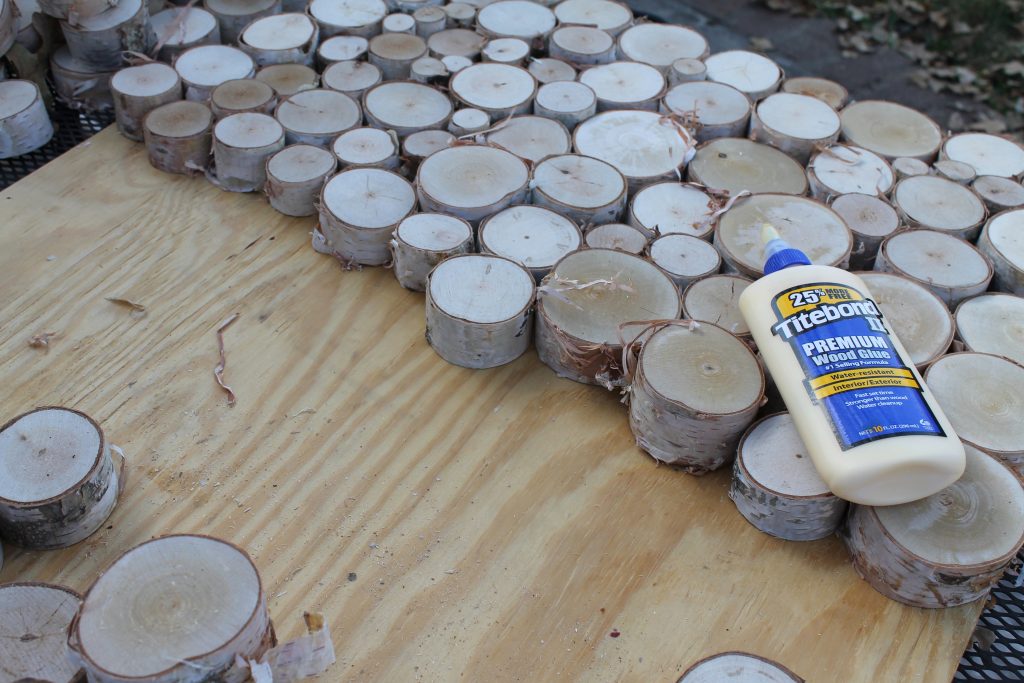 We varied the width of the slices so they would look like real stacked logs. They ranged from 2 inches, 2 1/2, and 3 inches.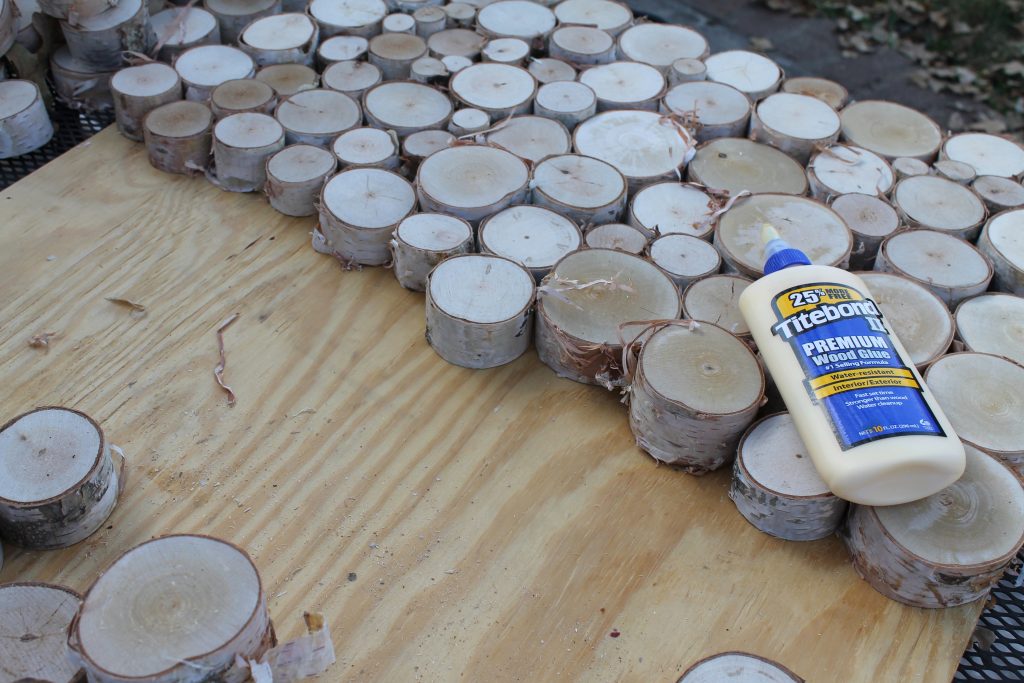 Let it dry for about two hours. Then it is simply a matter of placing it into position. It's a snug fit with the logs.
Add dachshunds for extra cuteness.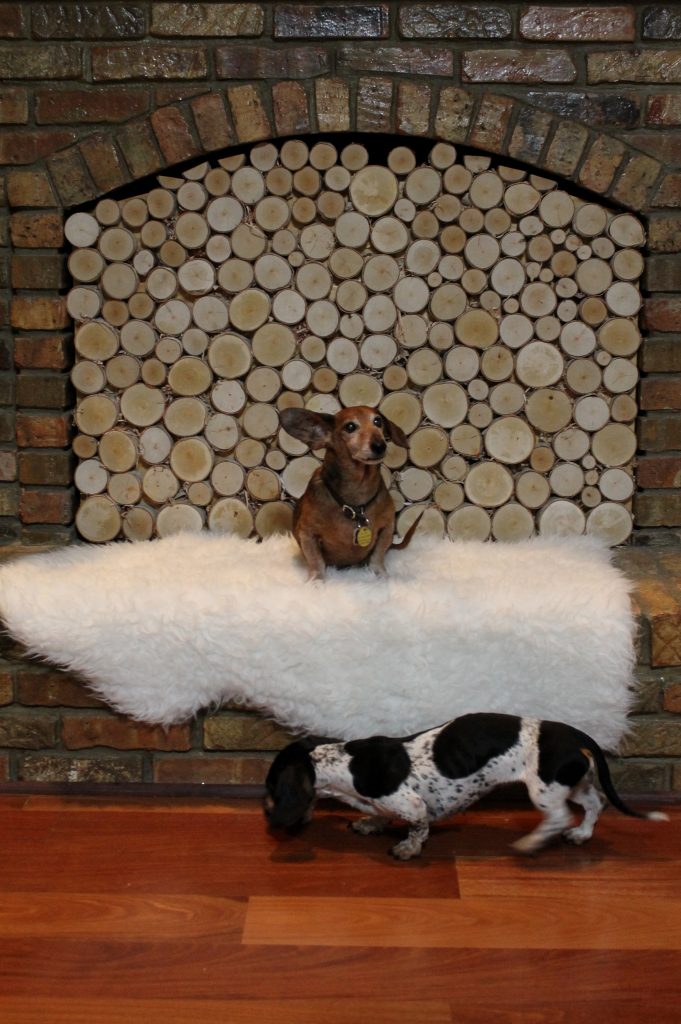 Bloopers
Because it's Monday I thought you might enjoy the dog wrangling process.
Dry kibble was used as an enticement to try and get one good photo.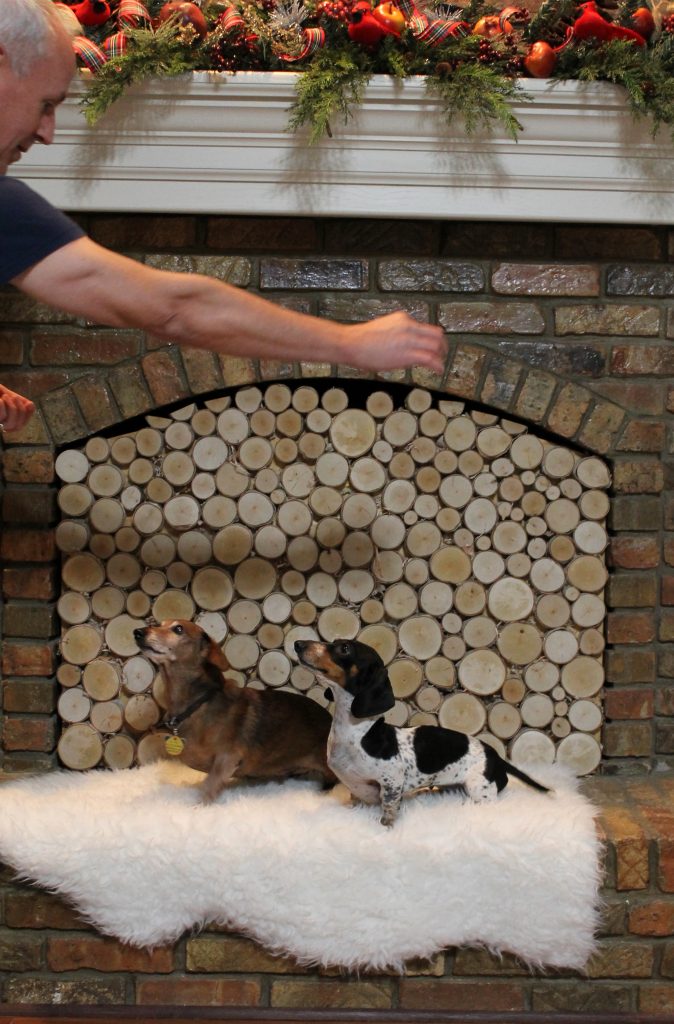 Because of their long delicate spines, it's not a good idea for doxies to "sit up pretty". But Rudi does this on his own. There's an added bonus of Mr. Decors arm shadow.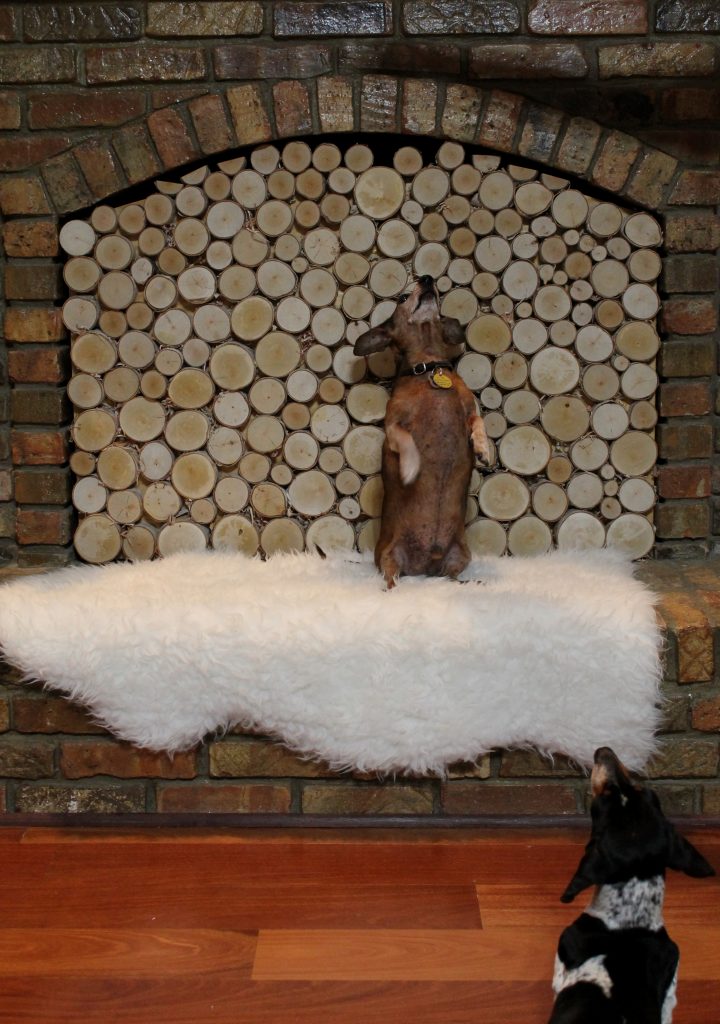 I'll share more of the living room on next week's A Stroll Thru Life Christmas Home Tours.
Have a jolly Monday!
Laura