Hello sweet friends! Are your holiday preparations underway?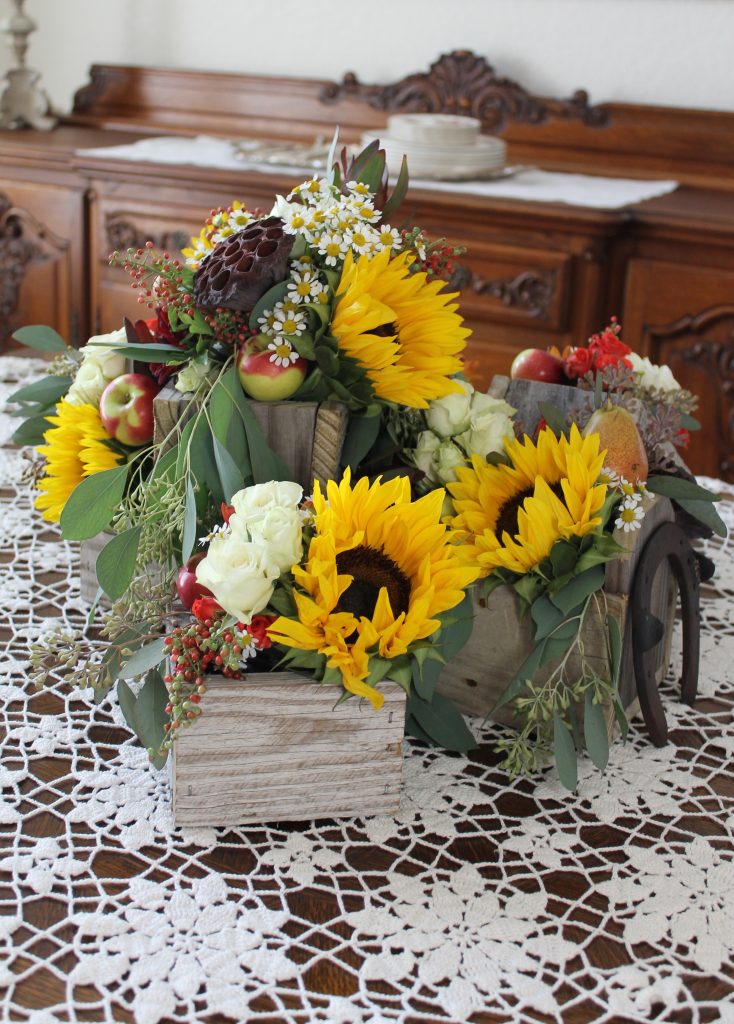 Since last Friday I have been working on table decor, among other things, for the 2017 National Cowgirl Museum Induction Luncheon which is being held today.
This year has a lovely group of women being inducted into the Hall of Fame including singer Reba McEntire, artist Ashley Collins, and Ann Romney.
The centerpiece I created consisted of stacked boxes made of reclaimed wood filled with the bounty of the season.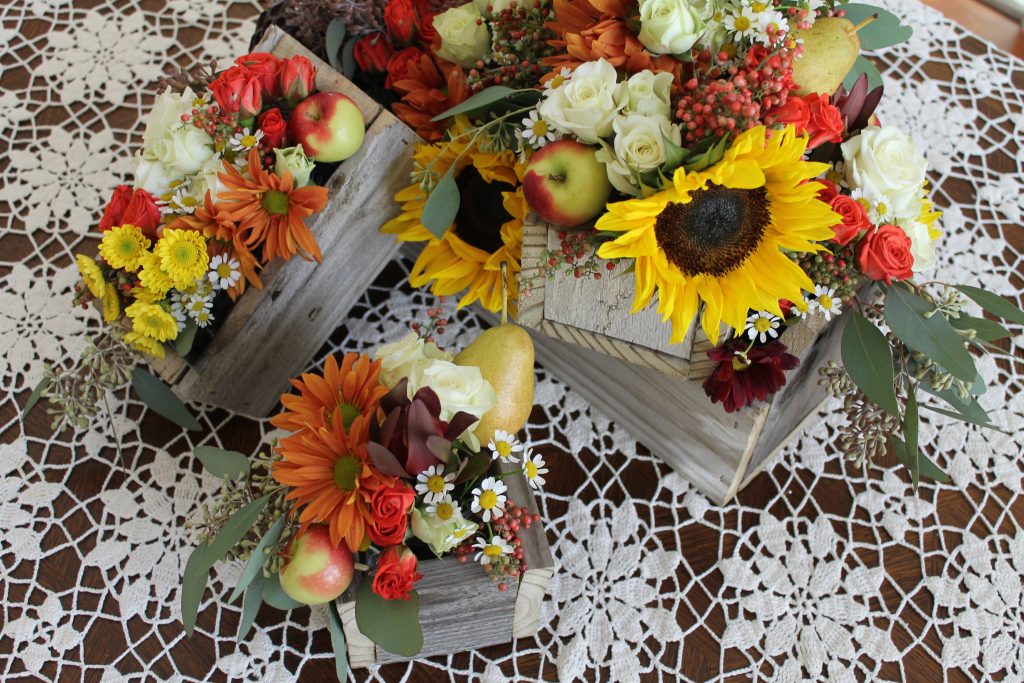 A small box planted with a paperwhite was made for each place setting at the table. It should bloom just in time for Christmas.
You can see the finished tablescape at the event venue on my Instagram.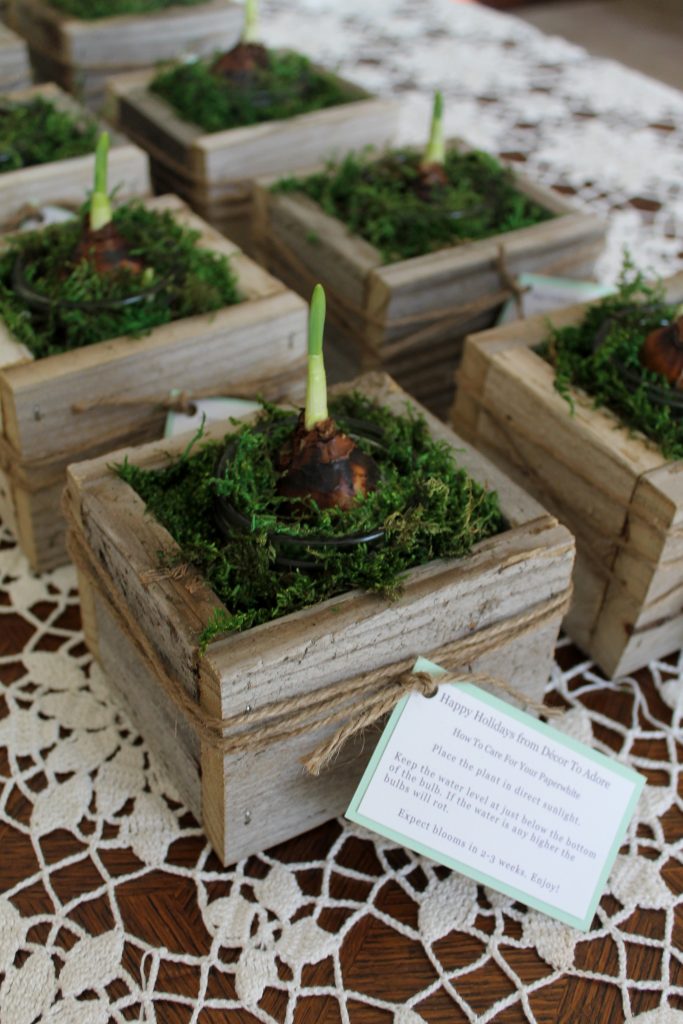 An Exciting Thanksgiving Week
Sweet Guy has the week off from school and Mr. Decor has taken vacation time off to help with the exterior decor for this year's Storybook Cottage Christmas theme.  I'll give you a small hint…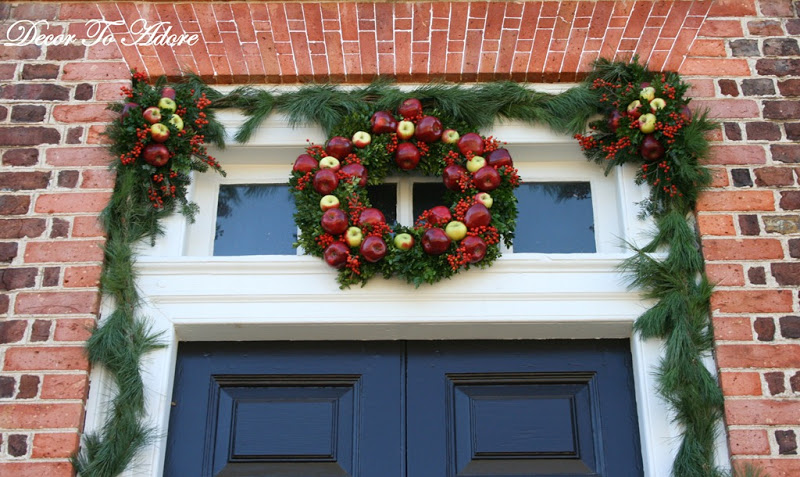 These factors, coupled with the planning preparation still needed for our Thanksgiving feast, mean that this will be a very busy week as it probably is for you too. So here is some fabulous inspiration that may help.
Favorite Thanksgiving Ideas
Favorite Thanksgiving Tips, Recipes and Decor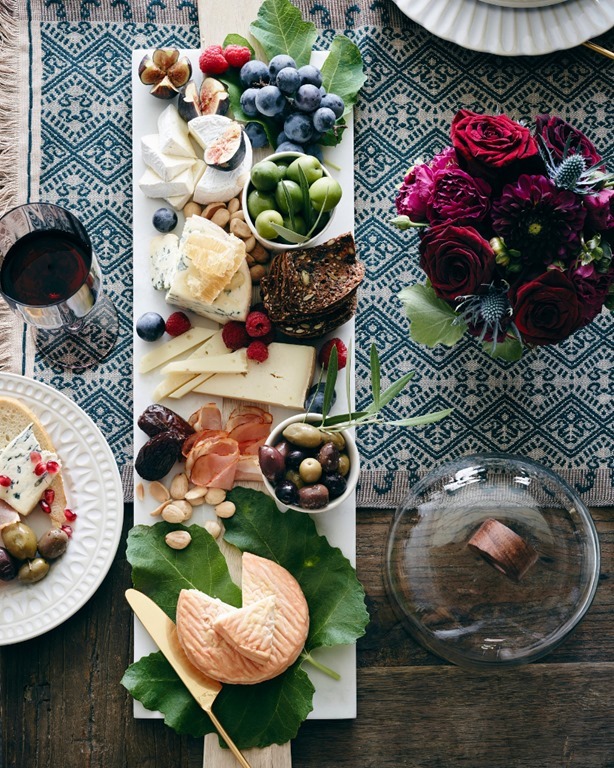 Something that made me smile from Oh Happy Day!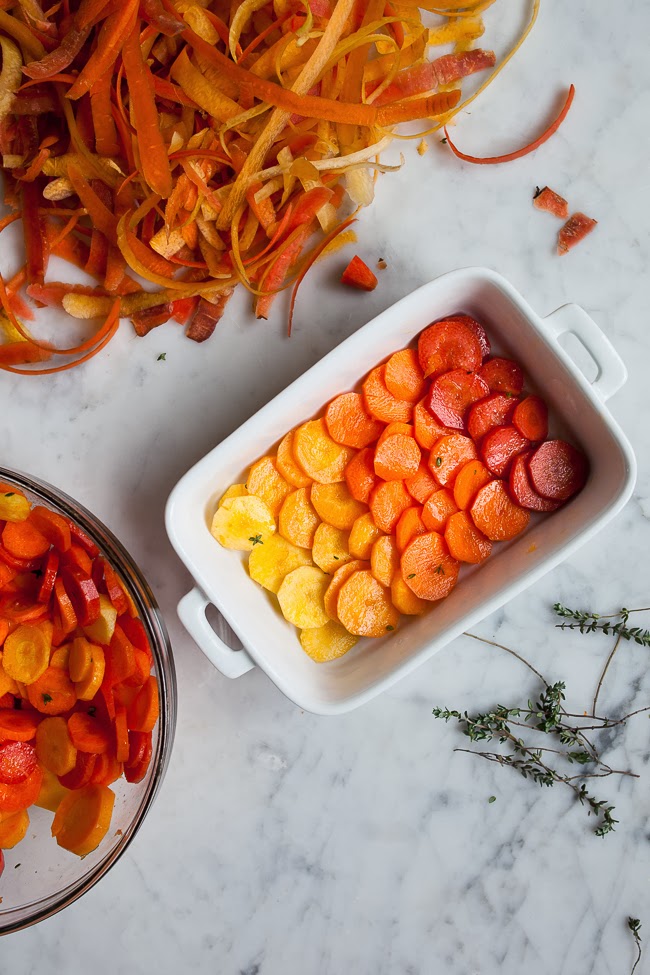 Thanksgiving With The Friendly Village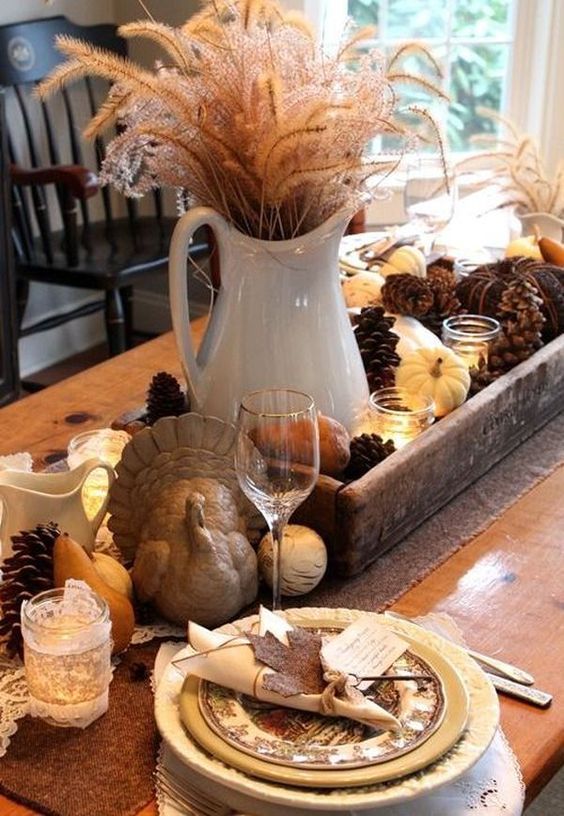 Fast Fall Dessert and Festive Flowers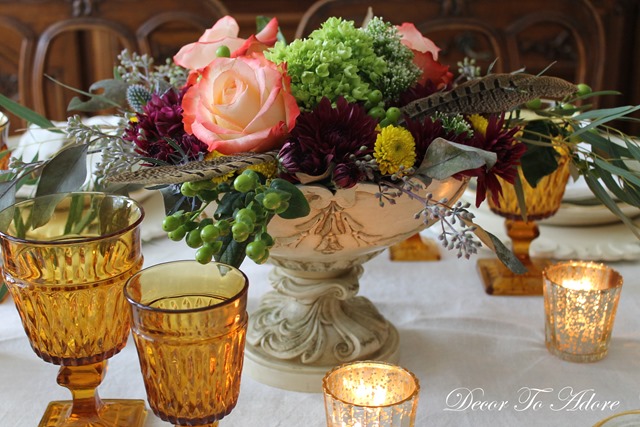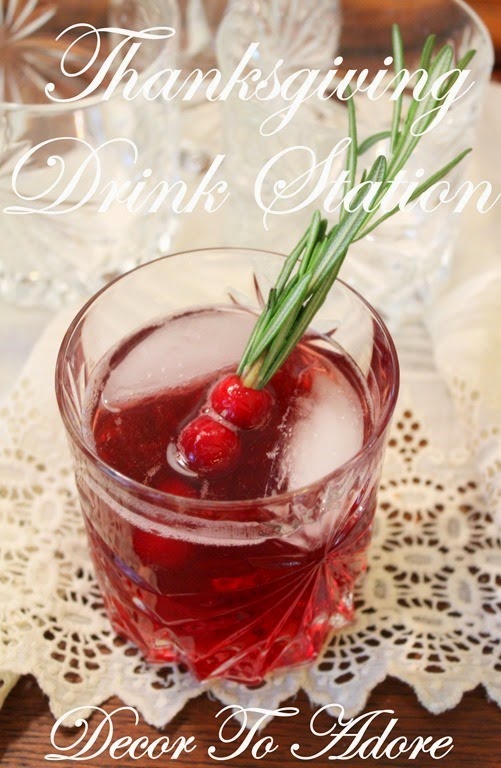 Of course, the day after Thanksgiving is the big shopping day. If you would like some handcrafted gift ideas I would love for you to visit the Decor To Adore holiday shop.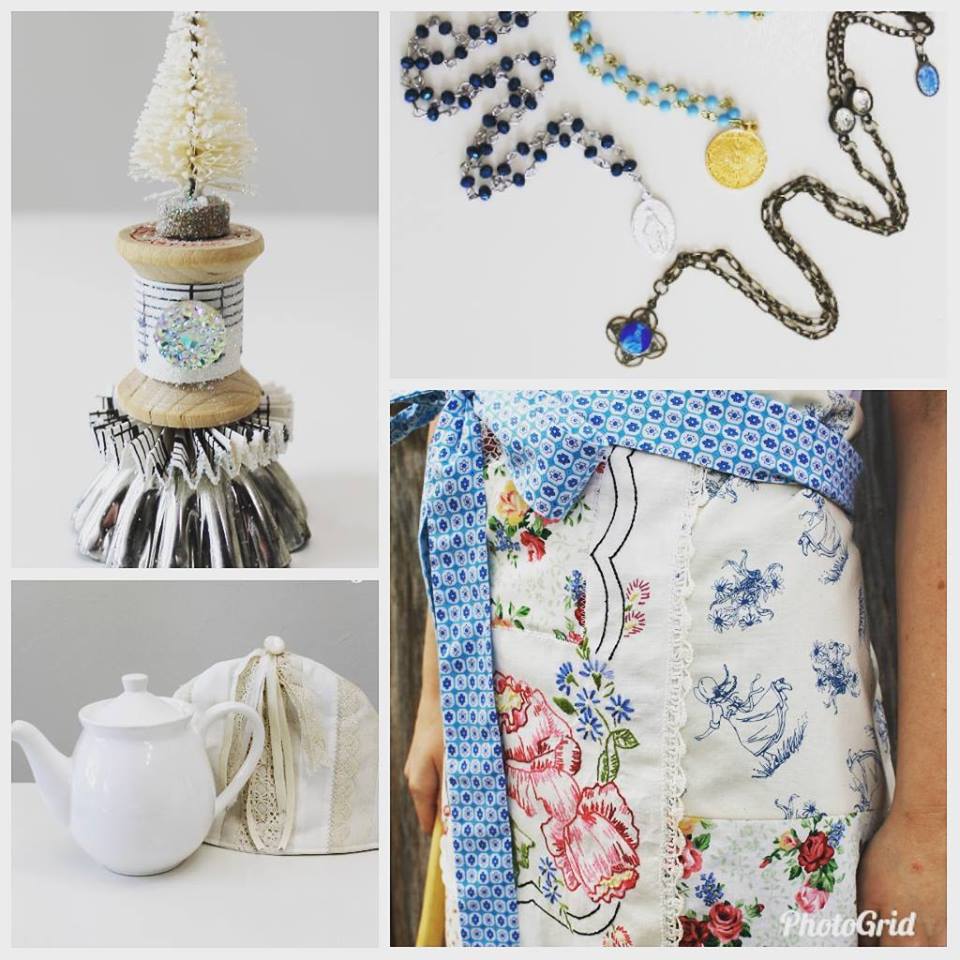 Have a lovely Thanksgiving holiday!
Laura