Sunday Smiles Glimpses Of Fall
This has been quite the October. People are suffering in Puerto Rico. Fires continue to rage in wine country. I grew up in Northern California and several people I know have lost their homes to the blazing fires. You can read an amazing story of survival HERE. It truly is devasting on so many levels. It's hard to think of talking about something as frivolous as pretty pumpkins when so many people are under distress.  Yet I've been told that positive images can give hope in the midst of tragedy. So I bring you Sunday Smiles Glimpses Of Fall.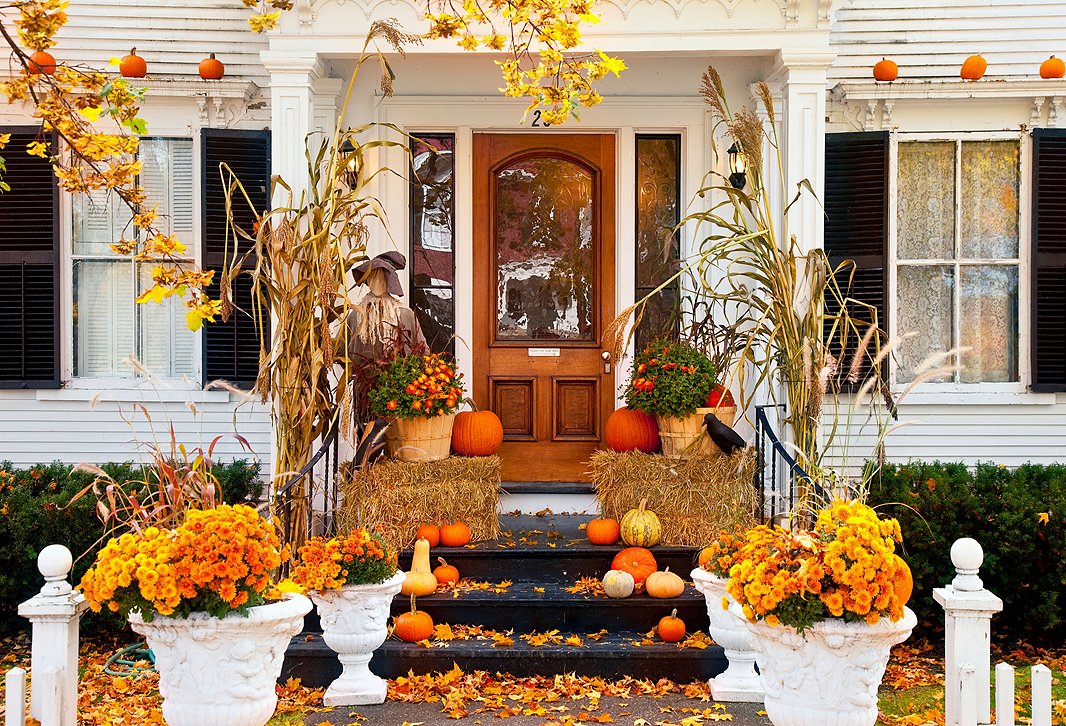 Comfort Food
I'd like to offer a big plate of comfort food to anyone who needs it. This recipe for pumpkin and almond stuffed French toast fits the bill.
Cute Costume
Earlier this week I revealed the 2017 Decor To Adore Costume Challenge. I love a good costume and Camille Styles Romy and Michelle costumes are so cute and brought a smile to my face.
Creating The World's Largest Teapot Cozy For Charity
A few years ago Tina Sharpe spied a teapot shaped shed on a television program and purchased it to transform it into a tearoom in Castelnau Magnoac in the Hautes-Pyrénées, France.
Tina decided to use the teahouse shed as a platform for a fundraiser. She wanted to create the world's biggest tea cozy made from knitted and crocheted squares. The response has been amazing. She has received squares from people from all around the world: England,  Australia, New Zealand, America, Scotland, Germany, France and more.
Tina plans to host a special Tea Party event to show the tea cozy off and raise money for charities. After the event, the cozy will then be deconstructed. The squares will be made into blankets to be sold and will raise money for two charities. Great Ormond Street Hospital for children in London and Association Dominique in Toulouse, France.  Both charities do an amazing job in caring and looking after children who need special care.
For all those who need hope may you take comfort in this verse. You can find the free printable HERE.
May you find hope this week.
Laura