Fall is coming softly and slowly here to Texas. The leaves are beginning to turn and nature is beginning to tuck itself in for a long winter's nap. It is the perfect time for a Storybook Cottage Fall Garden Tour.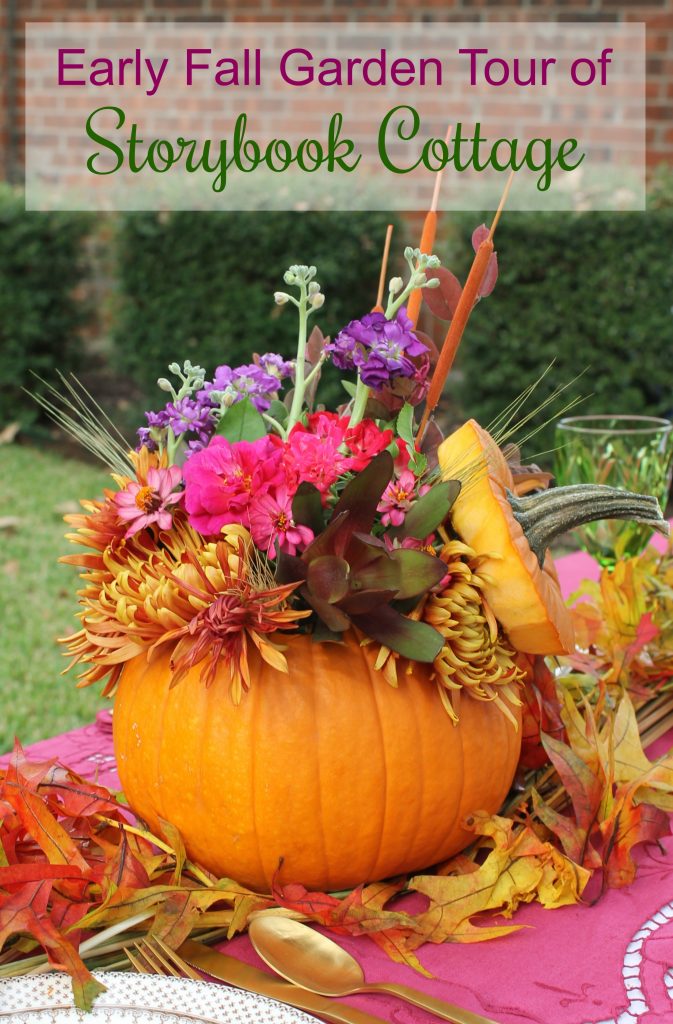 Two weeks ago I shared the interior fall tour of Storybook Cottage
HERE
.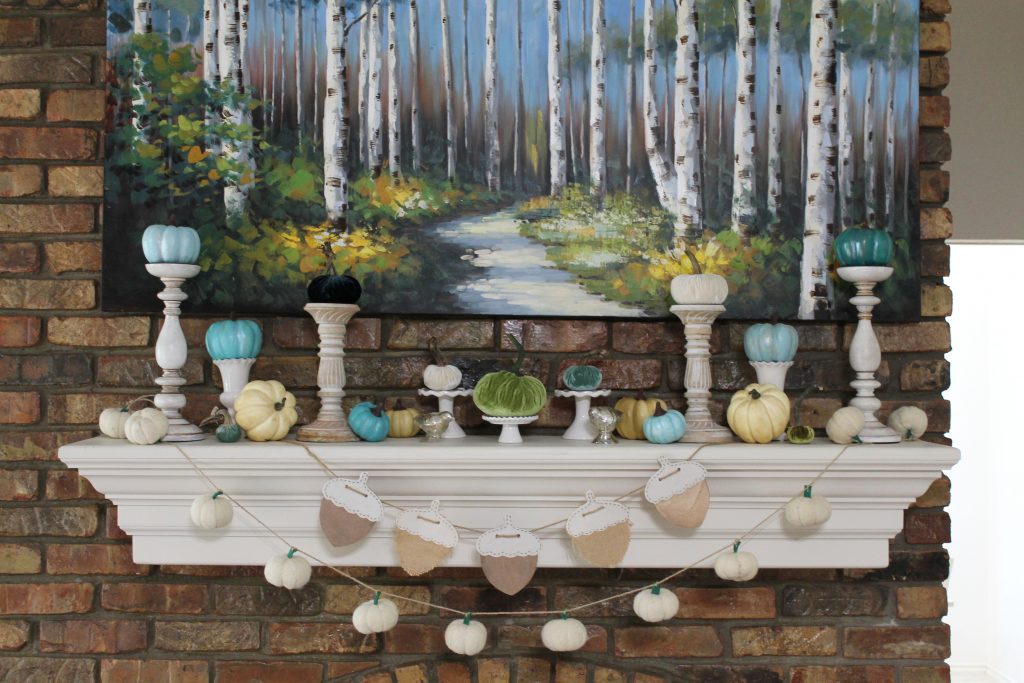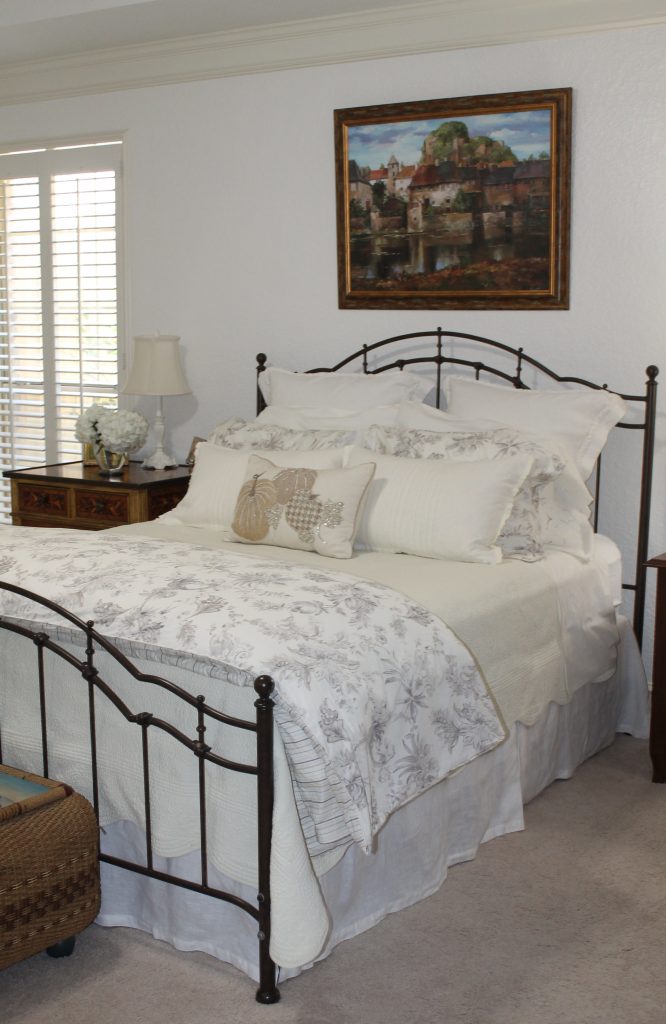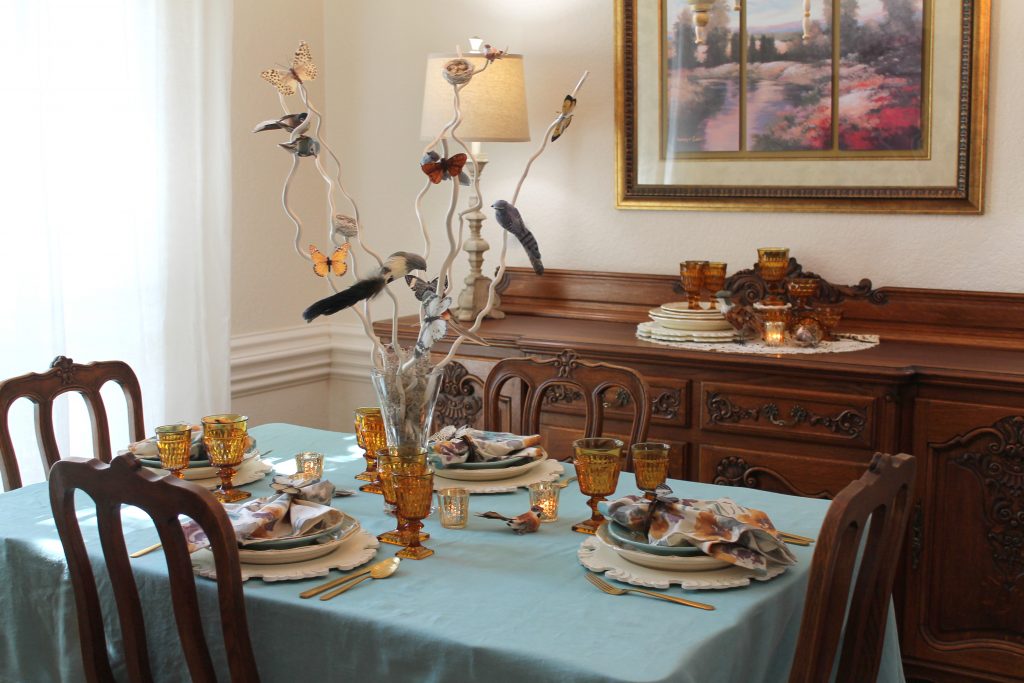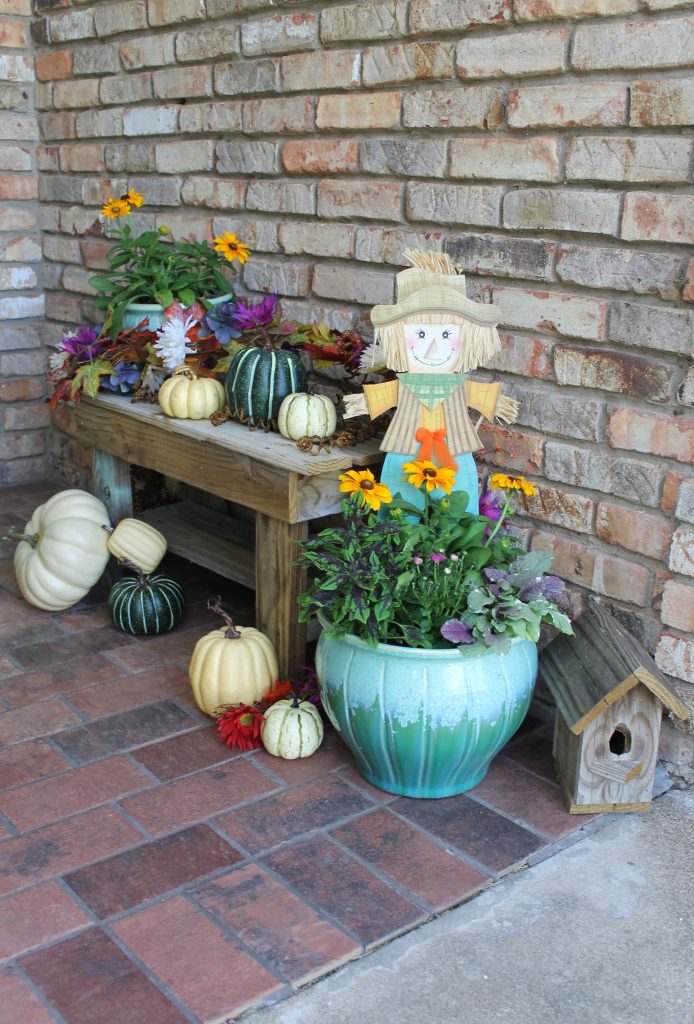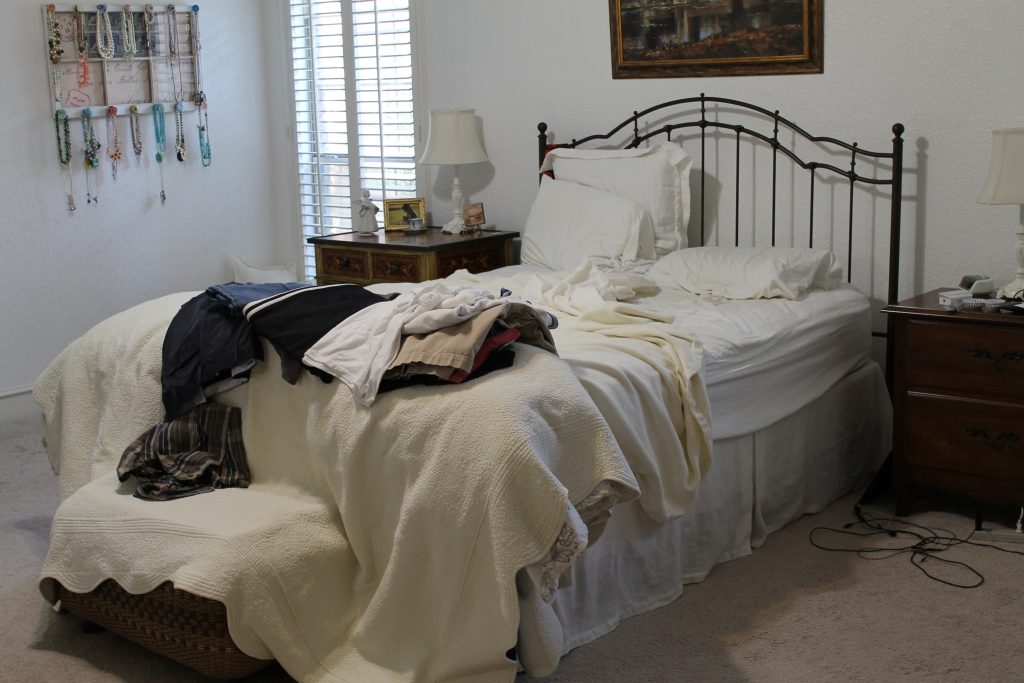 Storybook Cottage Fall Garden Tour
Today, let's take a walk out into the backyard garden.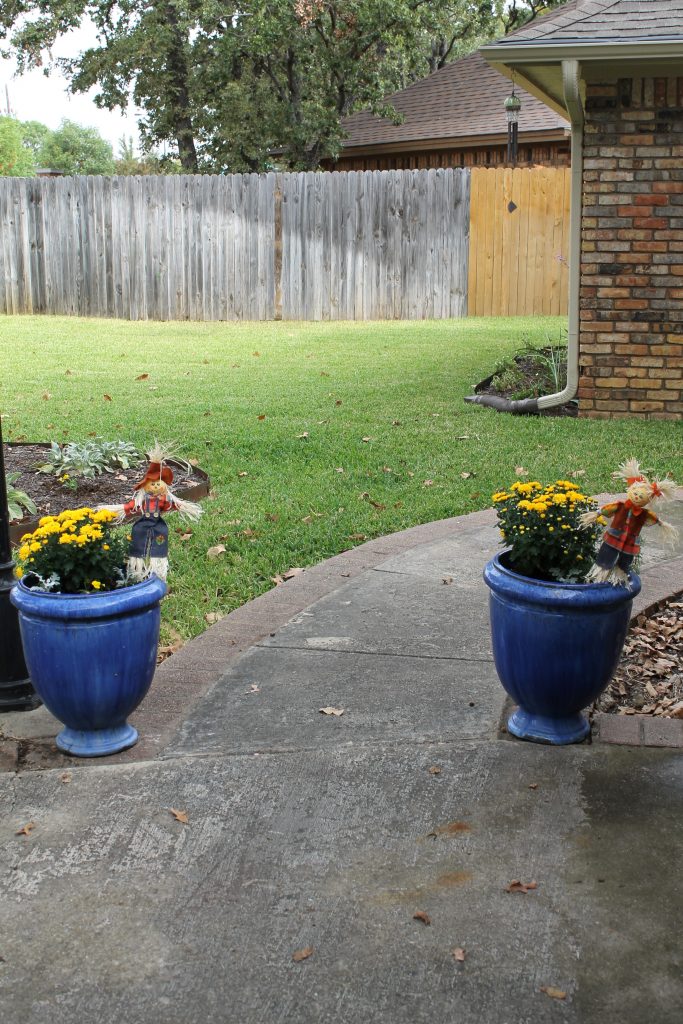 Cheerful yellow mums and happy scarecrows are ready to greet you.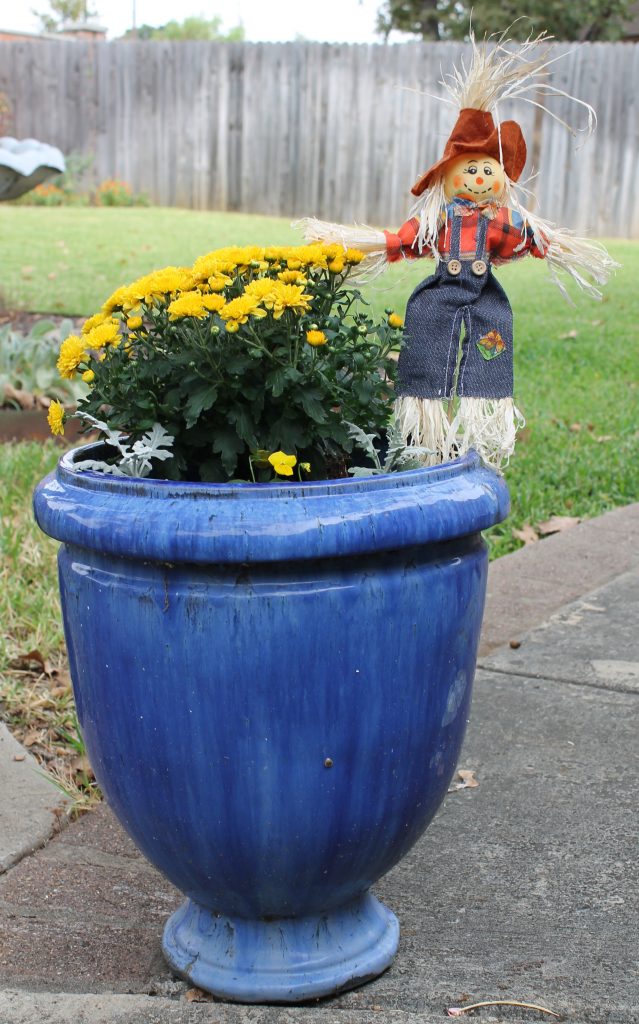 The leaves of the hibiscus vines and cheery morning glories are turning a soft gold.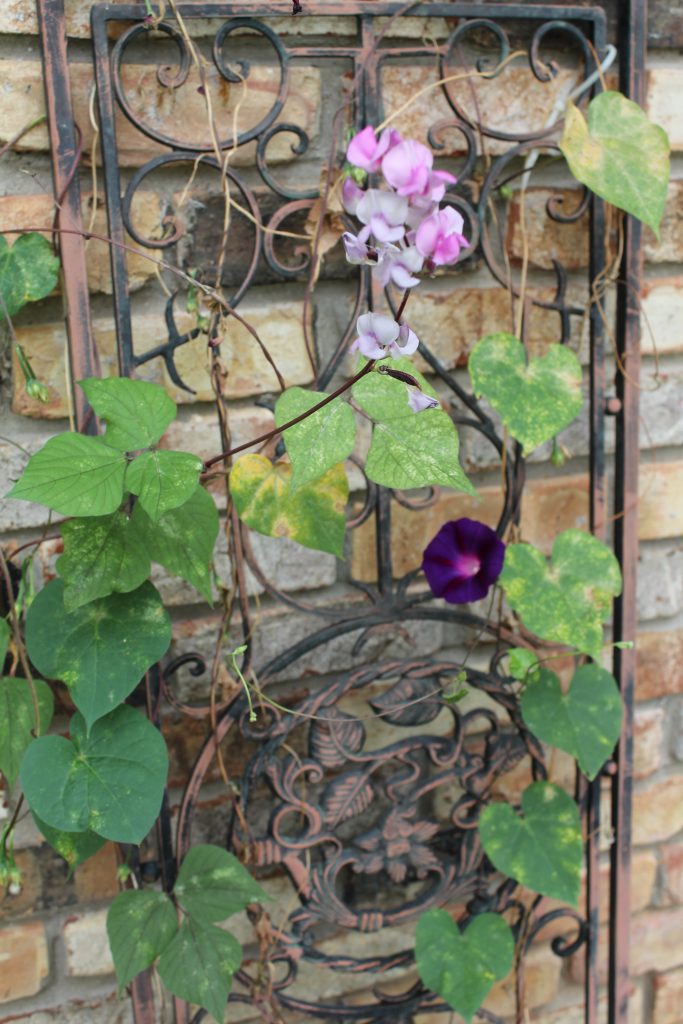 The roses have faded. The lush ground cover is gone. However, the zinnias offer a profusion of orange petals.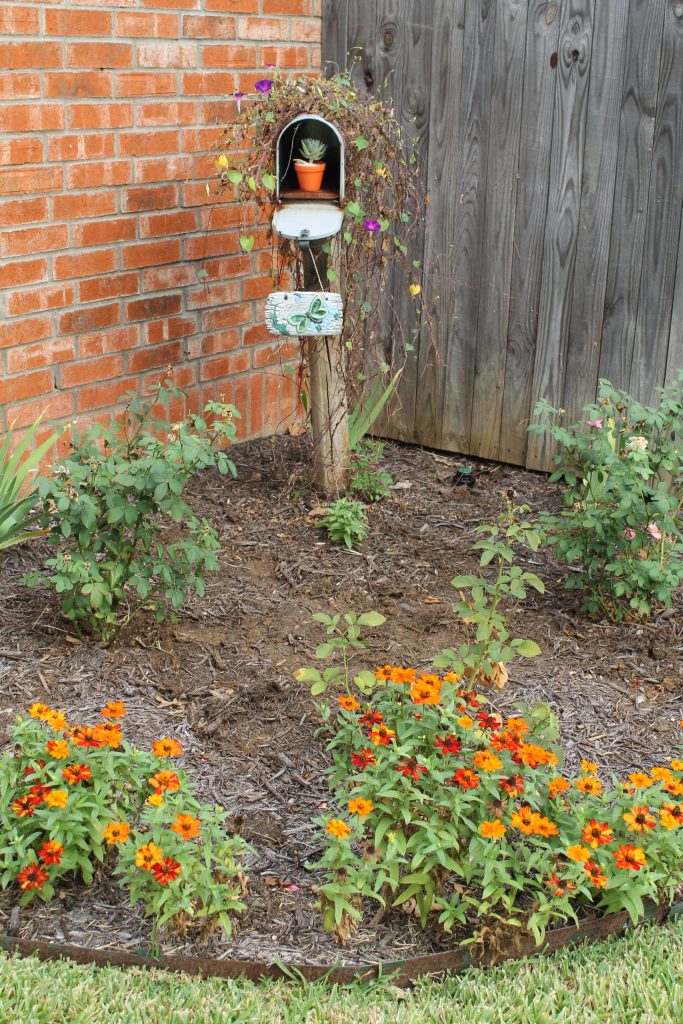 It might be time to pile some pumpkins inside the old mailbox.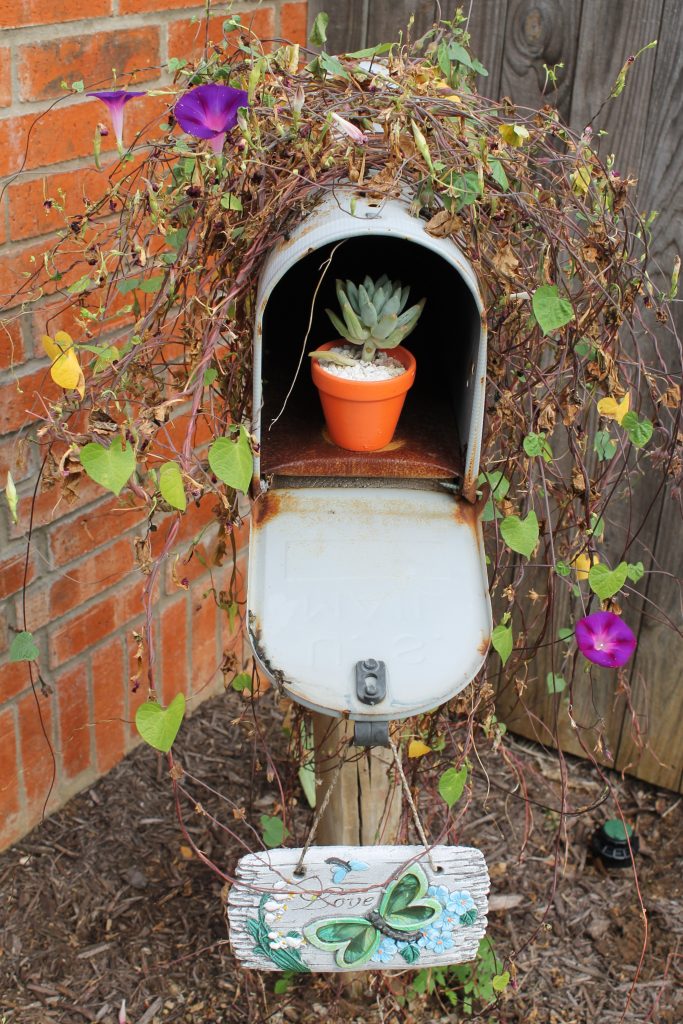 The white impatients are still blooming. The coleus has been left to flower.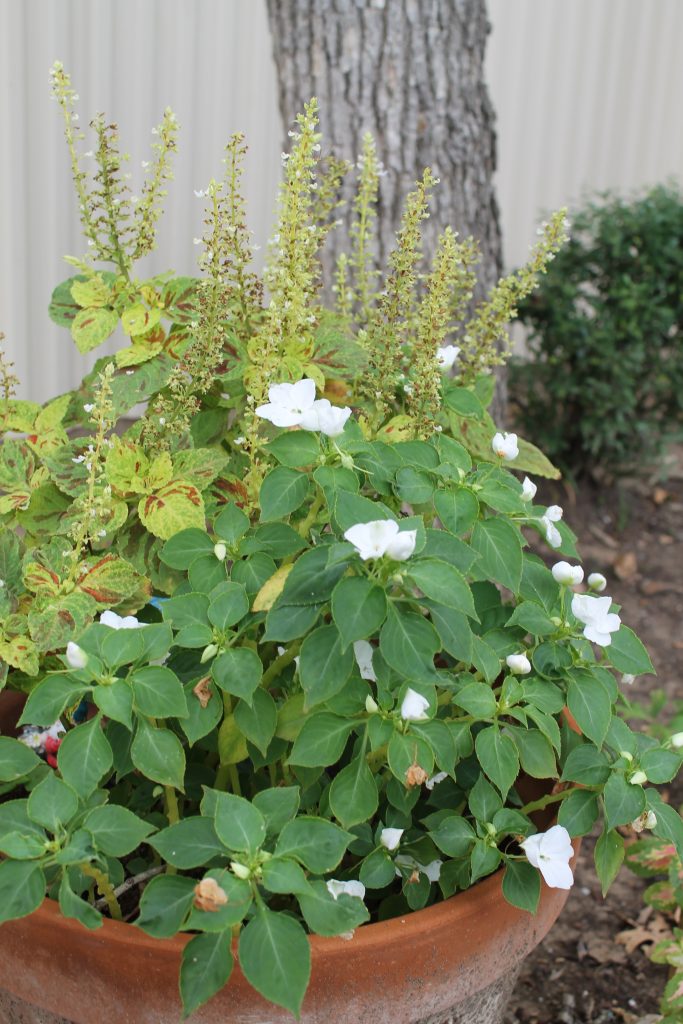 The pots are tended by wee gardeners with green thumbs.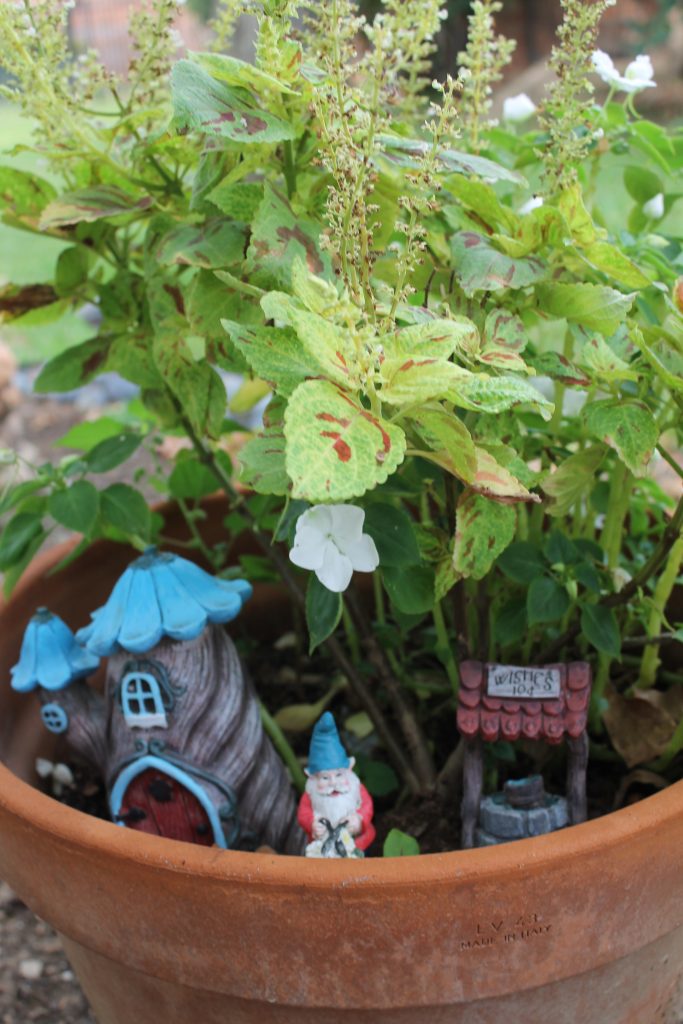 I have now begun planting Johnny Jump Ups. They should bloom through the winter.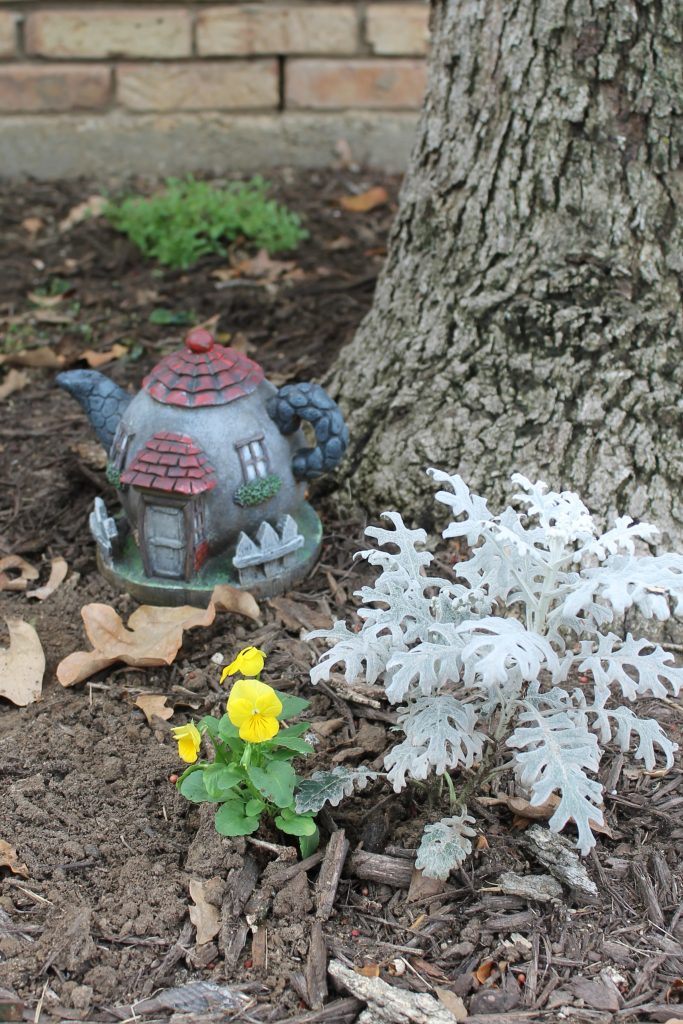 We have 16 mature trees and that is quite enough. As I clean and ready the beds for winter I try to pick up as many acorns as I can so that no more trees will grow.
I have come to think of acorns as natures confetti. They are sprinkled EVERYWHERE in the yard. But I find joy in sharing the bounty that I collect for my squirrel friends.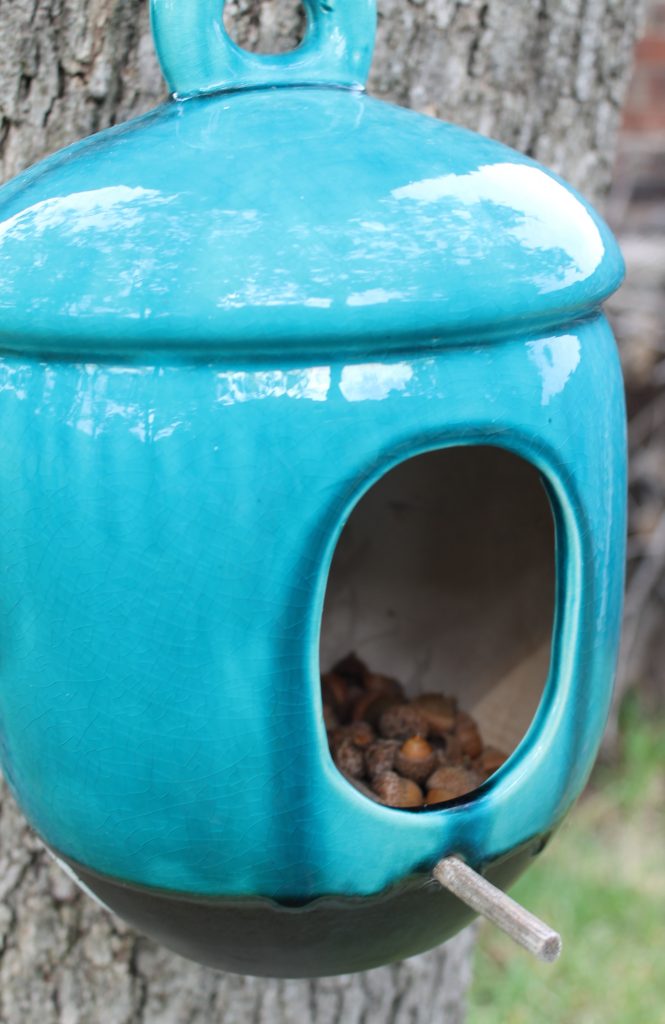 An Autumnal Celebration
I love the fall. My youngest is a fall baby. We recently celebrated his special day with an al fresco meal in our fall garden.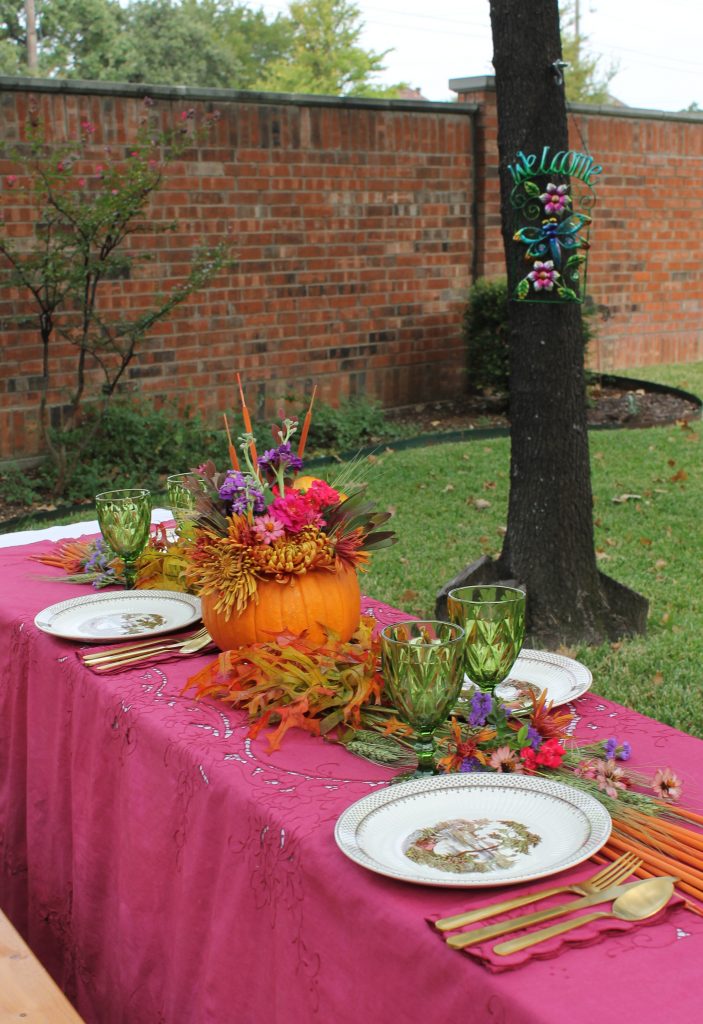 The German fest table received a table runner befitting the season.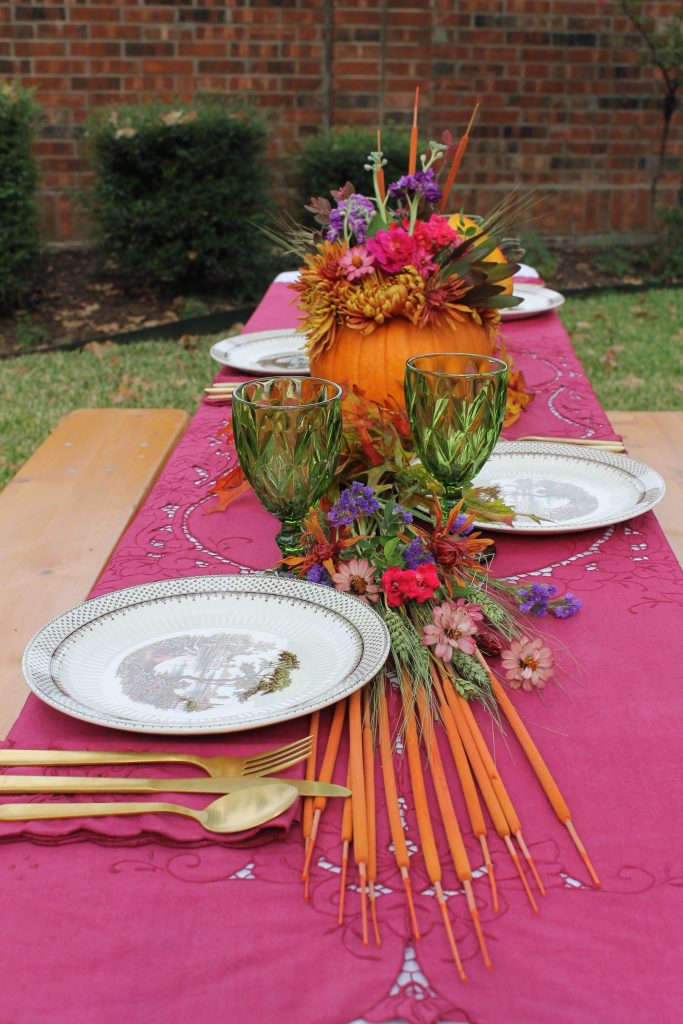 You can revive a tired white tablecloth with a bit of Rit dye and make it a beautiful berry.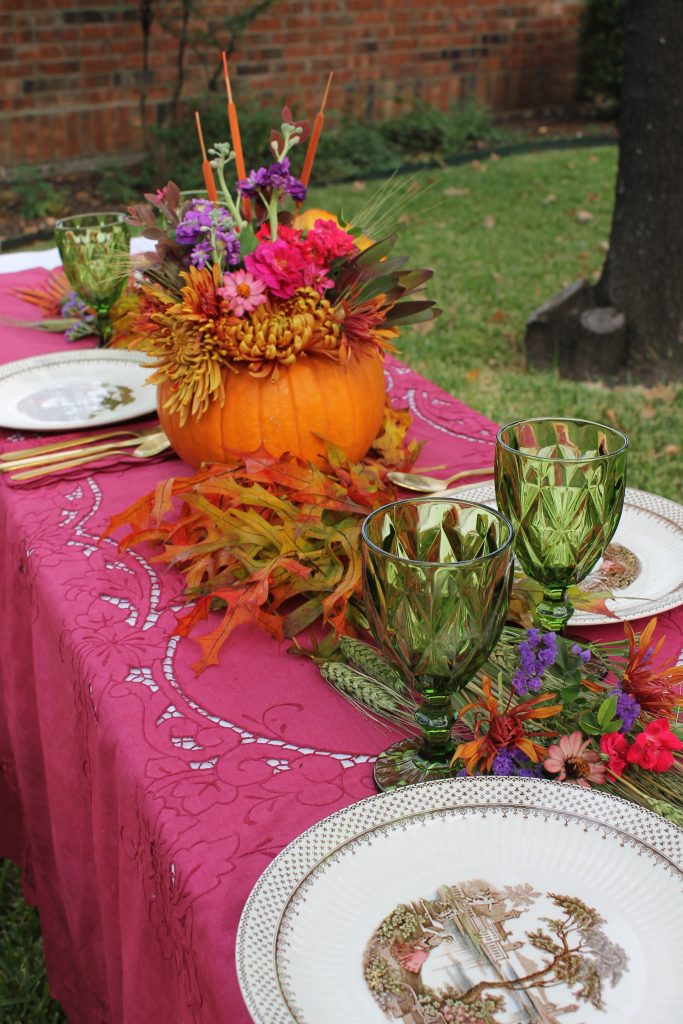 Vintage dishes repeat the autumnal colors.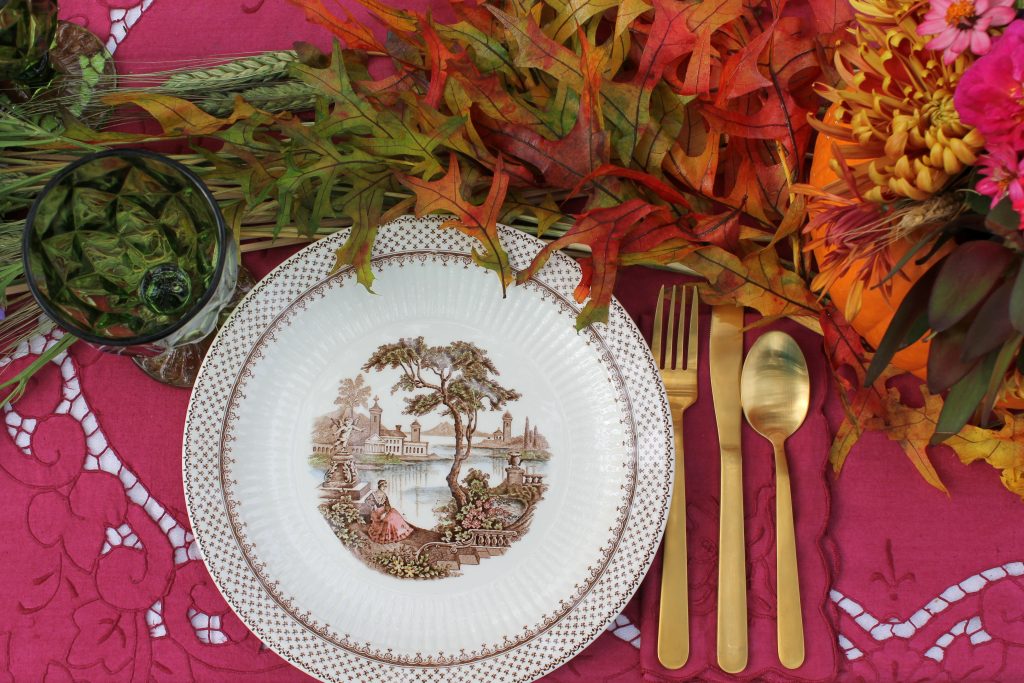 The pumpkin centerpiece is probably my favorite element.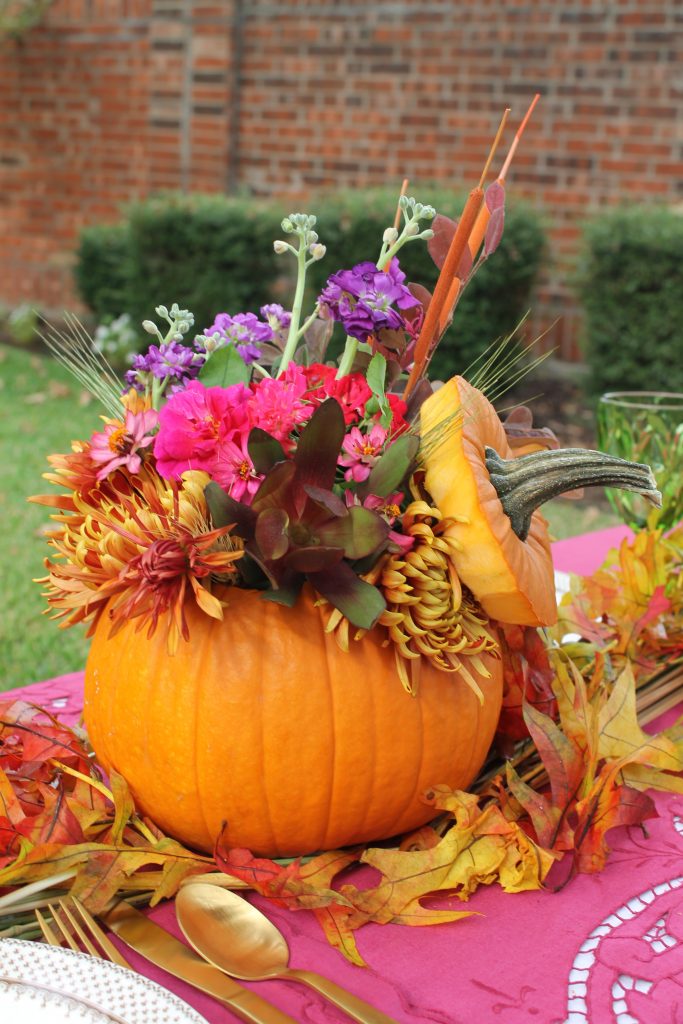 May your fall be filled with all lovely things.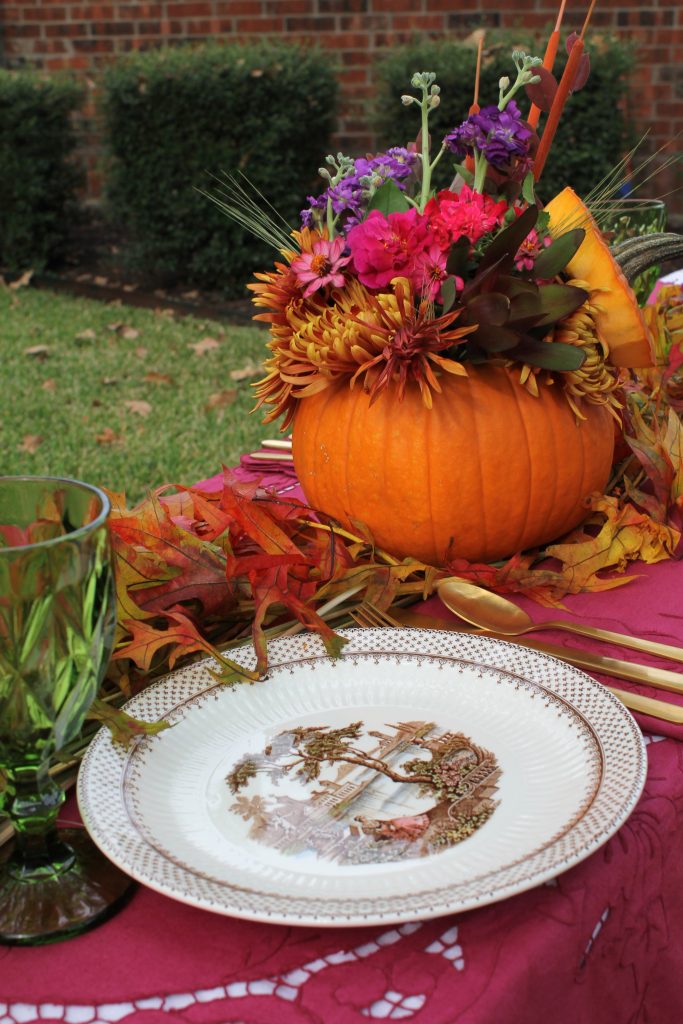 For more autumn inspiration please visit all of the lovely homes on the Fall In Love With Texas Blog Tour.
Day 1
Day 2
Day 3
 Happy Fall Ya'll,
Laura