Welcome back to the ORC Pop Up Shoppe Week Two. If you missed last weeks post you can view it HERE.
ORC Pop Up Shoppe Week Two
It is already week two of the six-week challenge and the pressure is on. But I am happy to report that progress is being made.
Remember the BEFORE?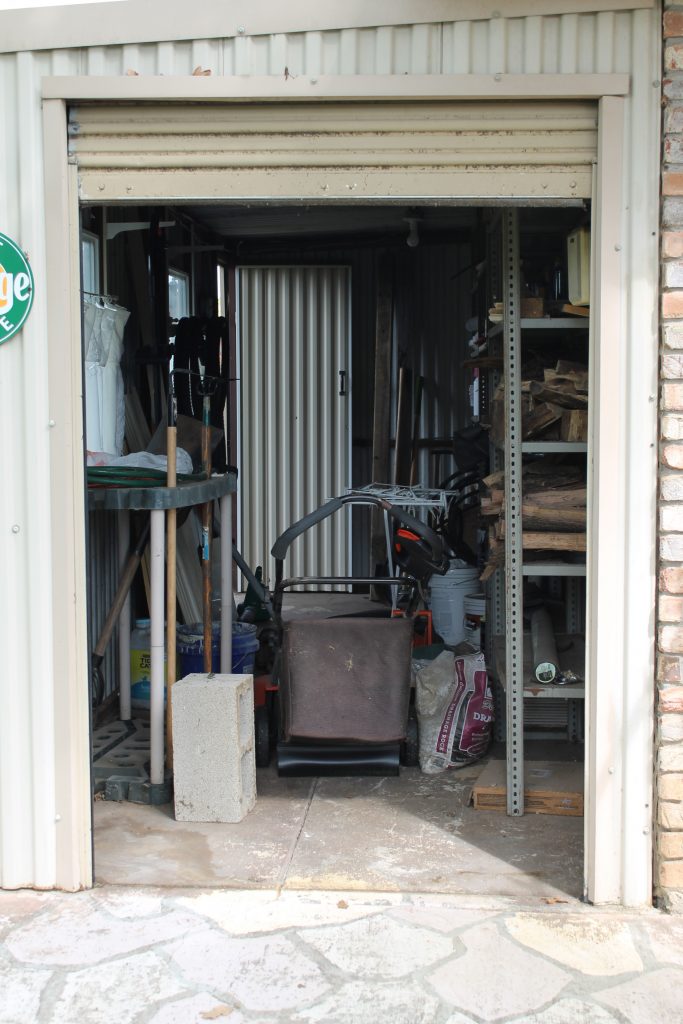 Week 2 Also Known As When Things Get Really Ugly
Here is the AFTER!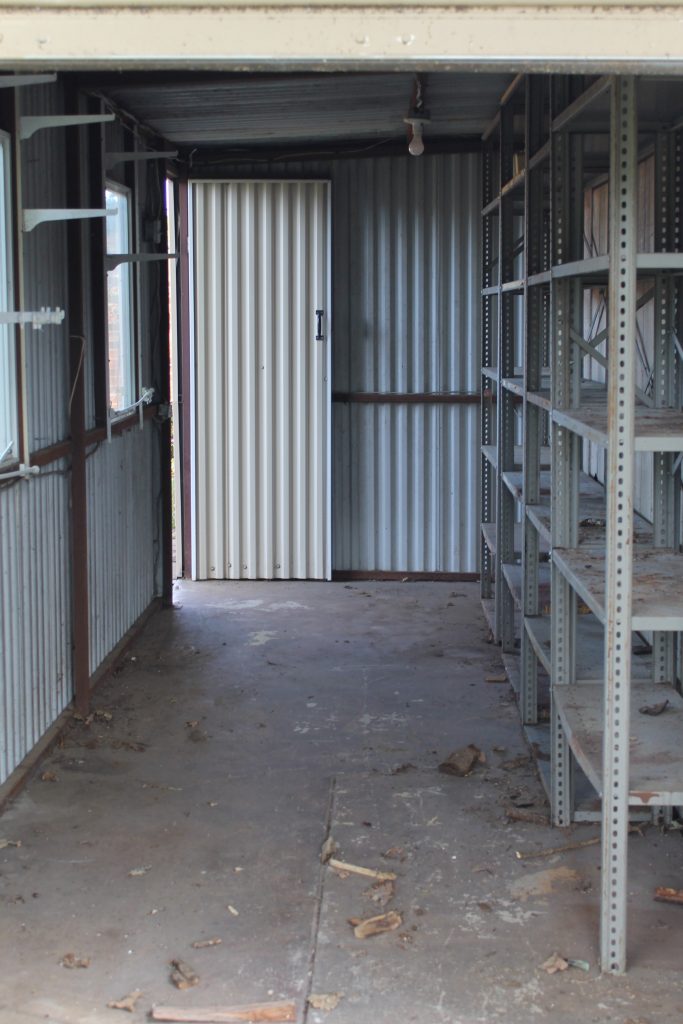 Now, a few of you might be thinking, "Big deal, so you cleaned out a shed". But I first had to clean out a portion of the garage to make room for a few things we were keeping from the shed.
Also, the shelves were filled with chemicals, paint, and other strange things.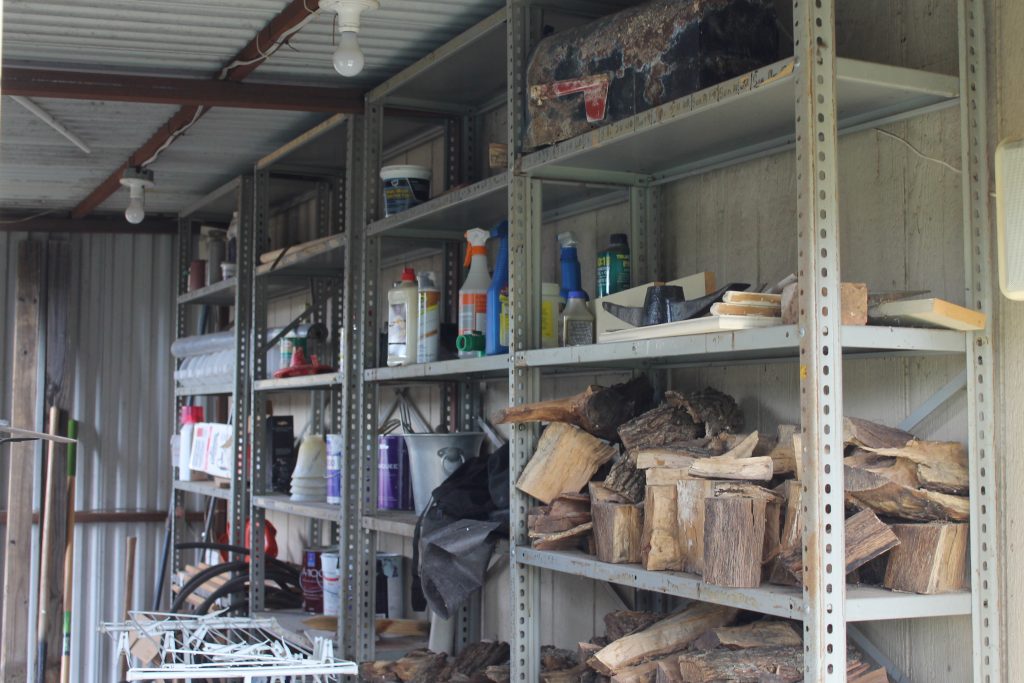 So, yes, I did just clean out a shed but ALL the chemicals and paint were either given away via Craiglist or they were properly disposed of. Nothing was put into the landfill and that is one mean feat!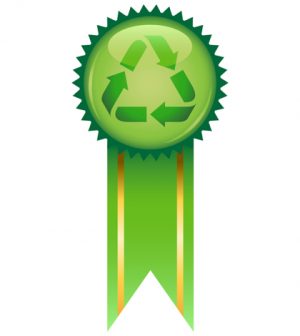 I'm actually scrubbing down the walls, ceiling, shelves, and floor today.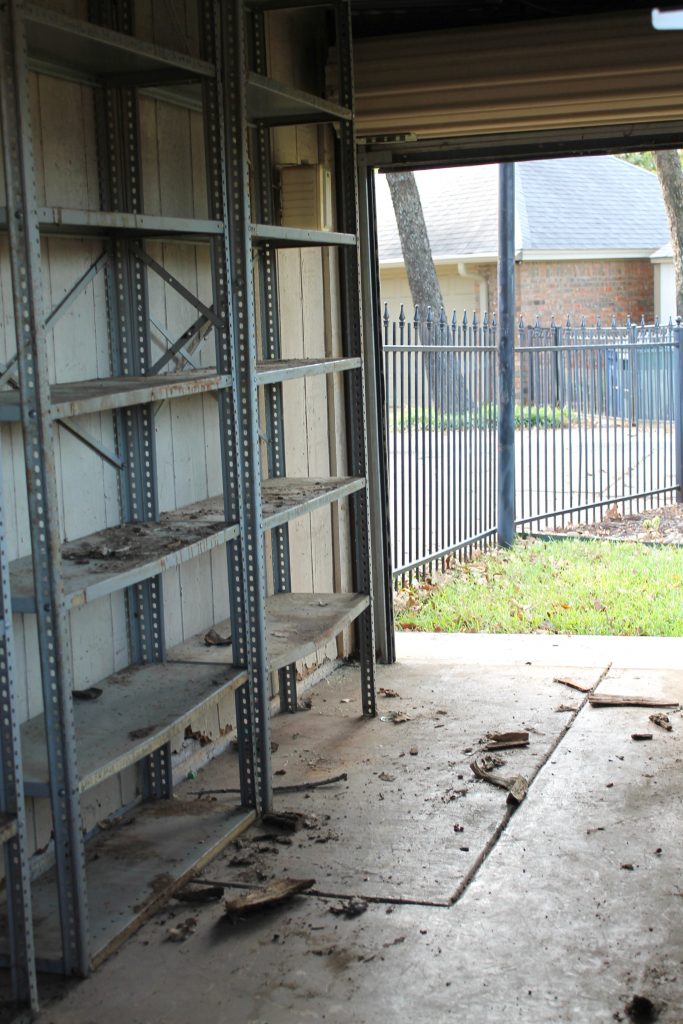 I'll then need Mr. Decor's help to take down some old speakers that are no longer needed.
There is a bit of wiring that will need to be inspected as well.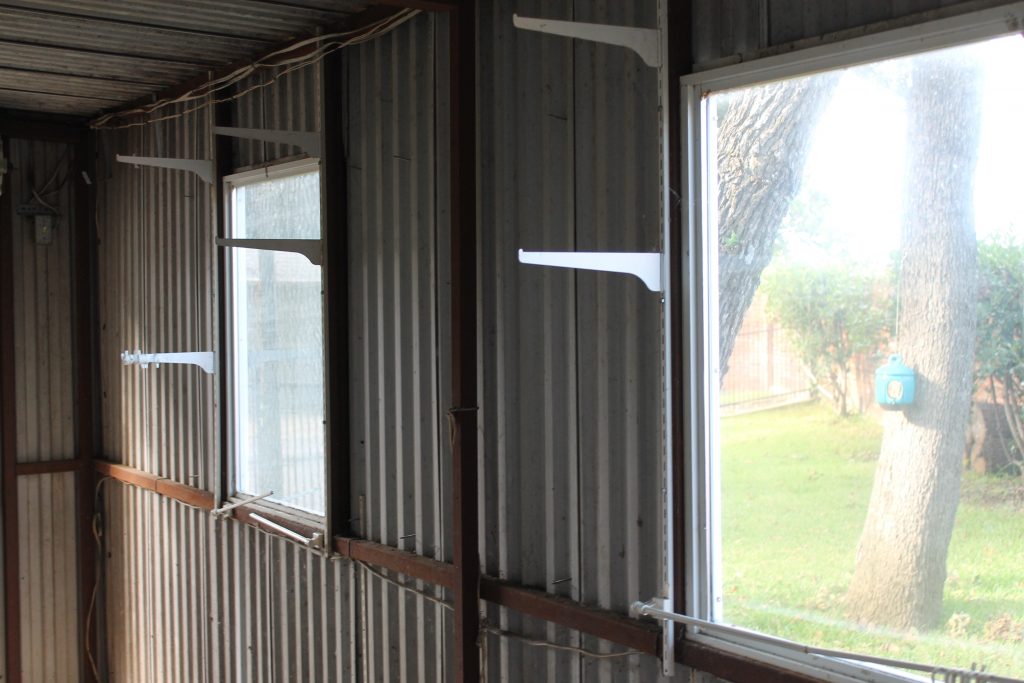 Now the beauty of cleaning out this shed is that I came across a 5-gallon bucket of white paint. It was still in great condition. I plan to use it to transform this grimy shed into my vision of a chic pop up shoppe.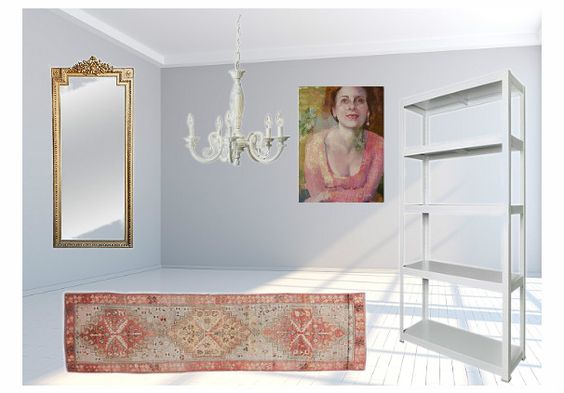 THE TRANSFORMATION TIMELINE
First Week: Introduction to the shed.
Second Week: Removing the contents and deep cleaning the shed. 
Third Week: Painting the shed walls, ceiling, and shelves.
Fourth Week: Painting the floor and installing lighting.
Fifth Week: Outdoor landscaping and styling the Pop Up Shop
Final Week: Reveal of the Pop Up Shop
If you are in the Dallas/Fort Worth area we will be having a Grand Reveal Celebration on November 11th featuring some fun celebratory activities. More information to come in a future post.
Let's hear it for the One Room Challenge!
Laura