ORC Pop Up Shoppe Week Three
Oh boy, it's the ORC Pop Up Shoppe Week Three halfway point. I am not even close to being halfway done. Que the hyperventilating!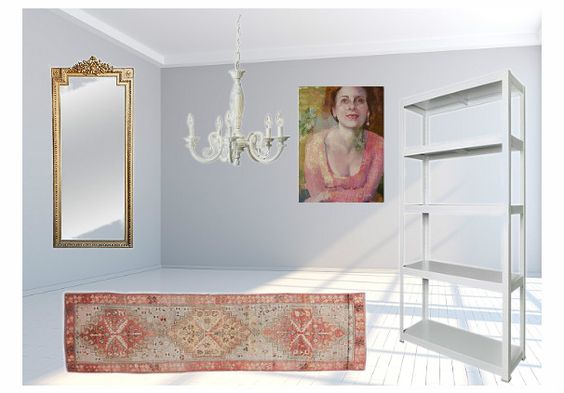 The shed is beyond grimy. It is disgustingly filthy.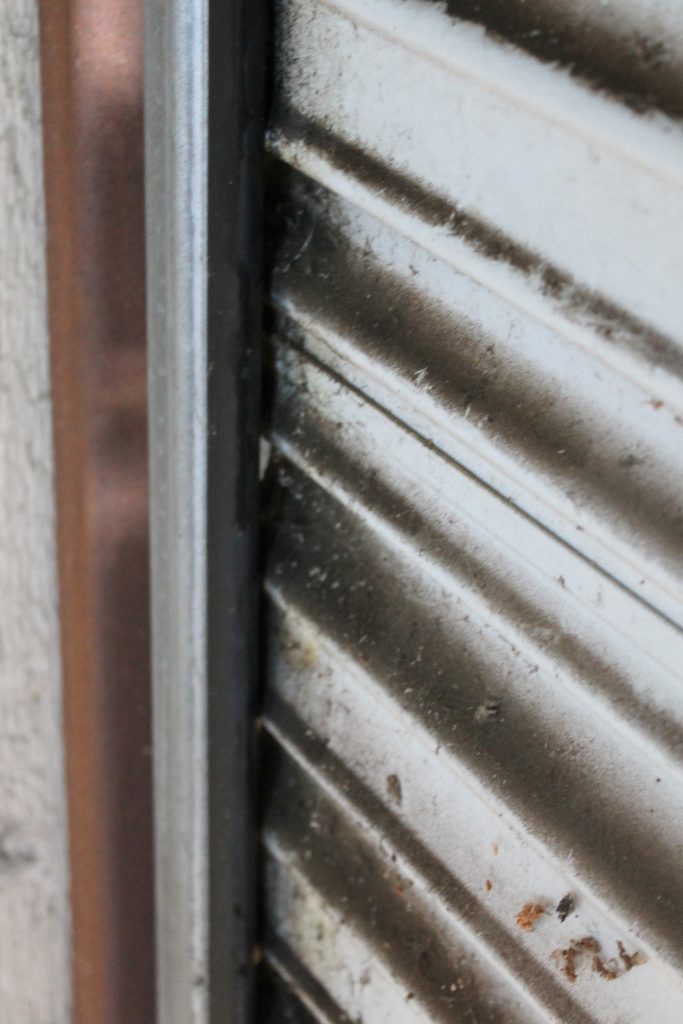 Mr. Decor and I have scrubbed the walls, ceiling, and floor three times now and still need to give it a final wash. My biceps should be lovely at the end of this given the 50 million times I have filled and emptied my cleaning bucket.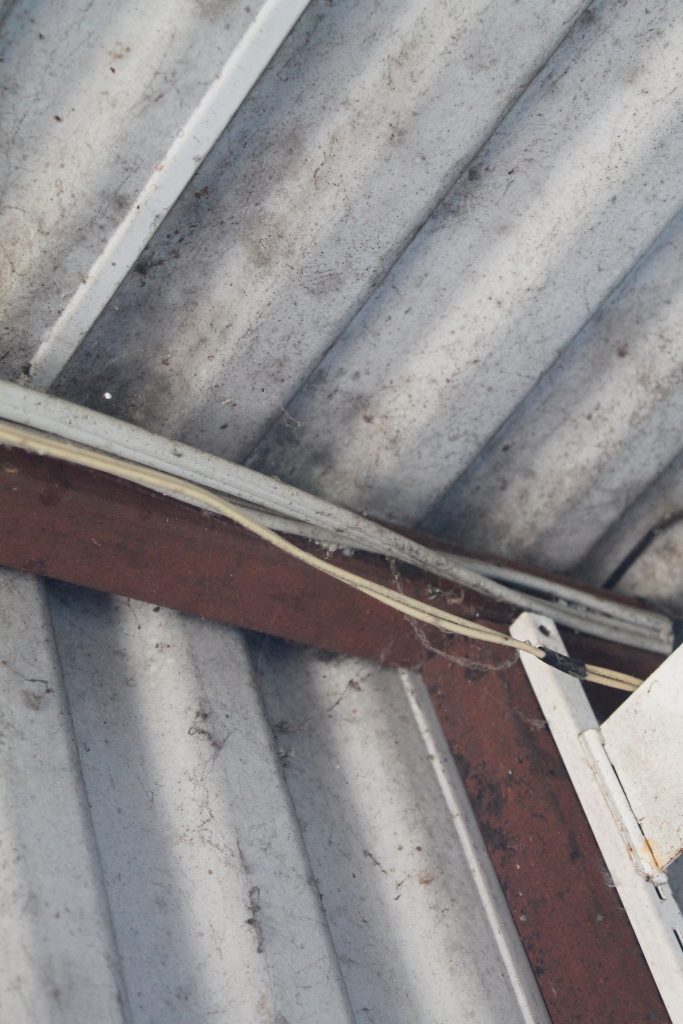 Some of you may have seen my Saturday Instagram post.
Mr. Decor raised money for diabetes on Saturday by biking a incedible distance. While he was gone I completely emptied the shed after this humourous parting exchange:
He said, "You will never get those shelves out of that shed in one piece." She said, "Challenge accepted." 😉
I scrubbed those shelves within an inch of their lives. I also came to the conclusion that some of the shelves are beyond salvaging. The rust damage is just to great. So, we will be cutting the shelves down and using what we can. #morework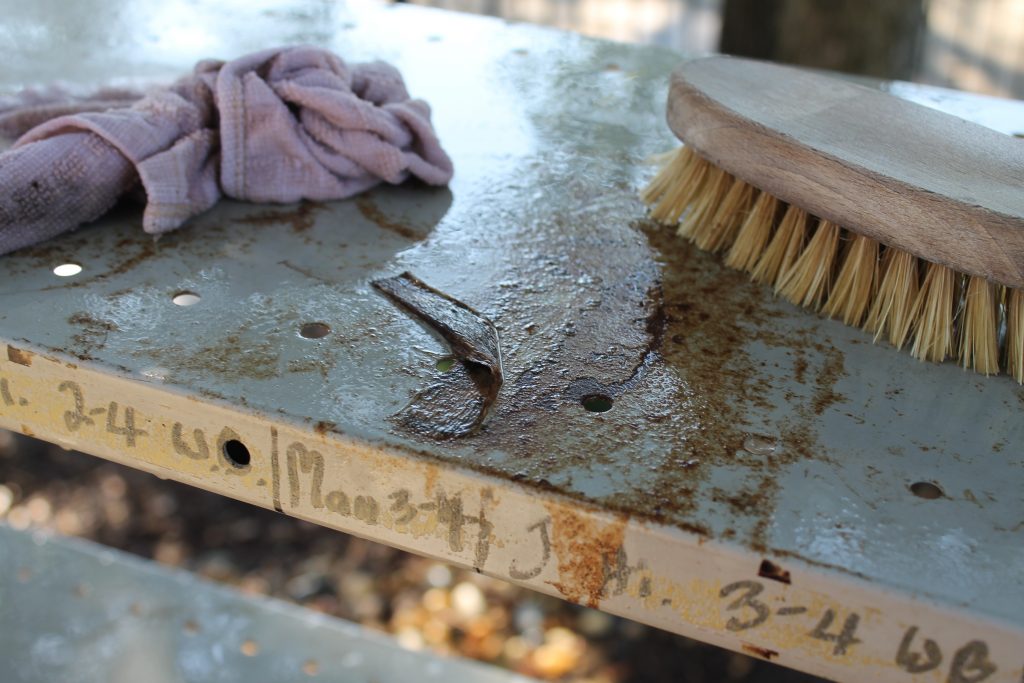 I took down non working speakers and wires to nothing.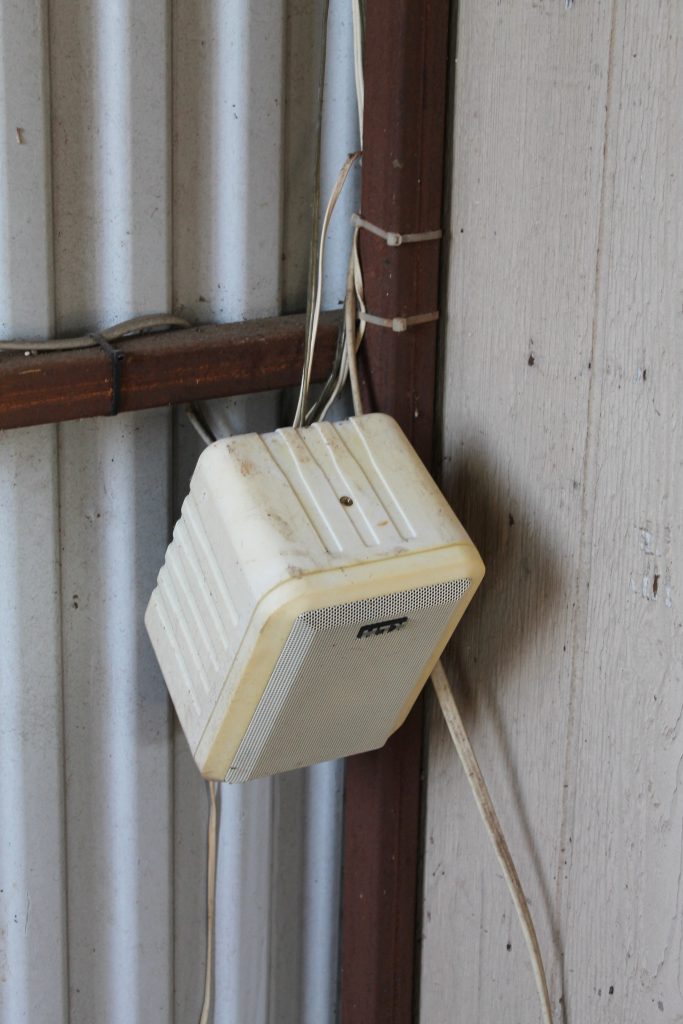 Mr. Decor removed a non working phone jack. I smiled at the phone number penciled in the upper right hand corner.

Unexpected Damage
We had also discovered a bit of damage by rats. I know, SO gross!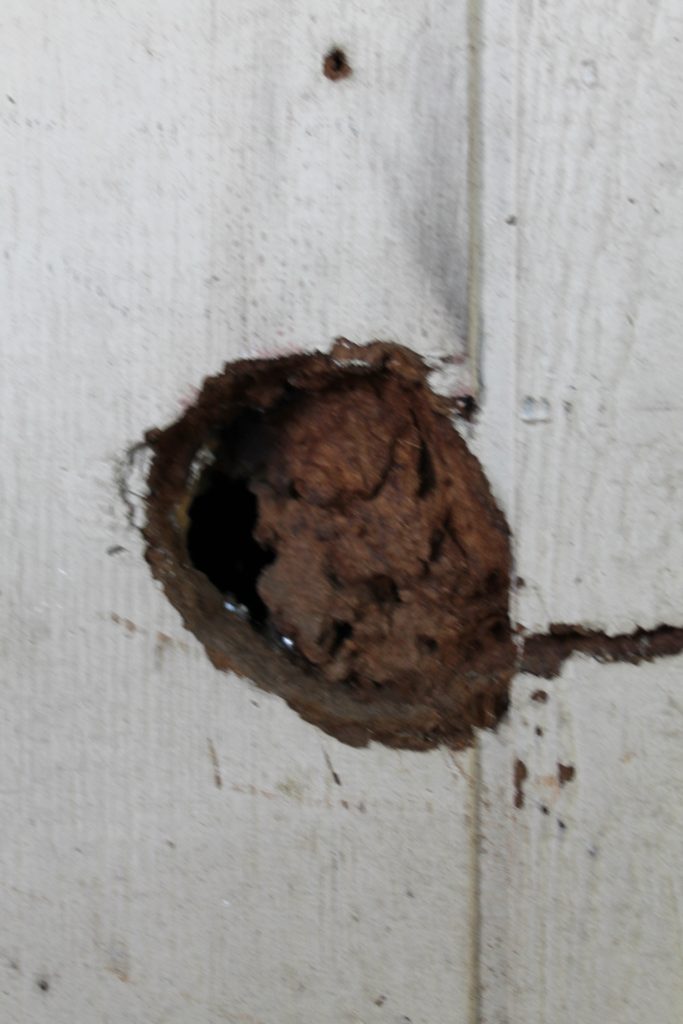 This, of course, was not repair work we were expecting, but wanted to absolutely correct and repair the problem.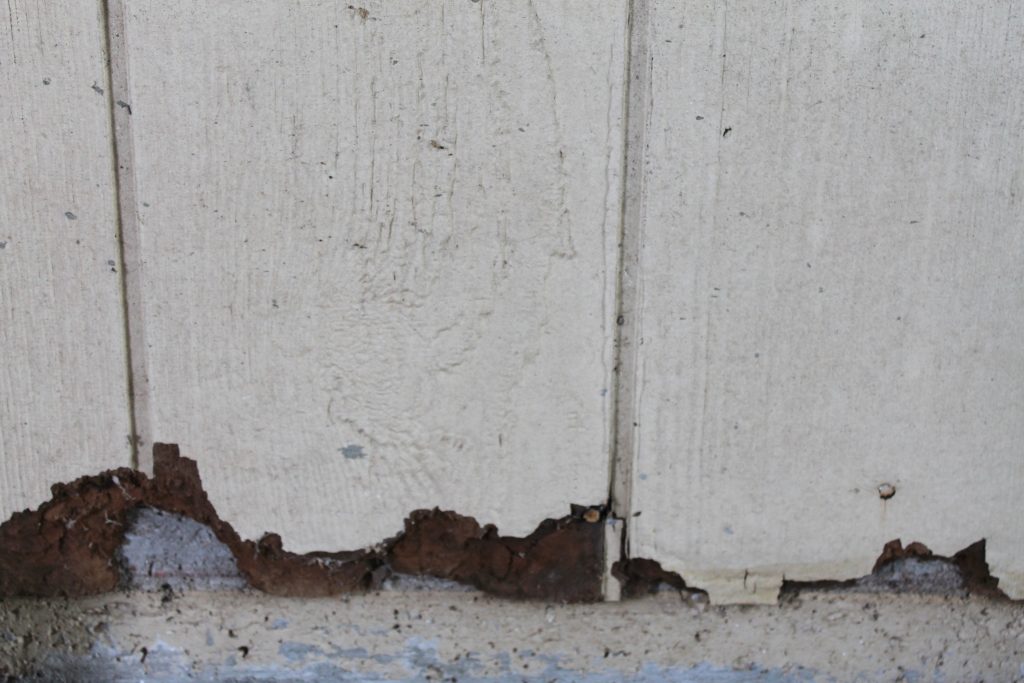 The challenge was that it was not basic drywall repair as it is an exterior wall. So it went beyond basic sheetrock.
Mr.Decor used leftover materials from when he repaired our exterior siding two years ago.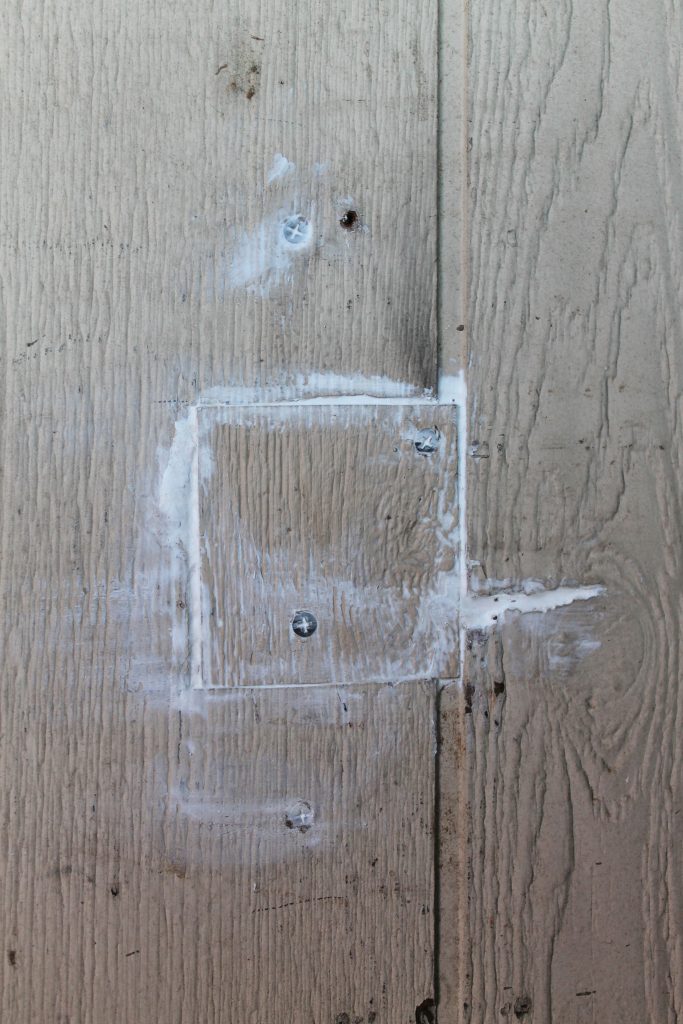 If I haven't mentioned it a million times before, my husband is an amazing handyman. I am so very thankful to have him assist me on this project. And yes, I let him wear socks with sandals/slides/mandals at home.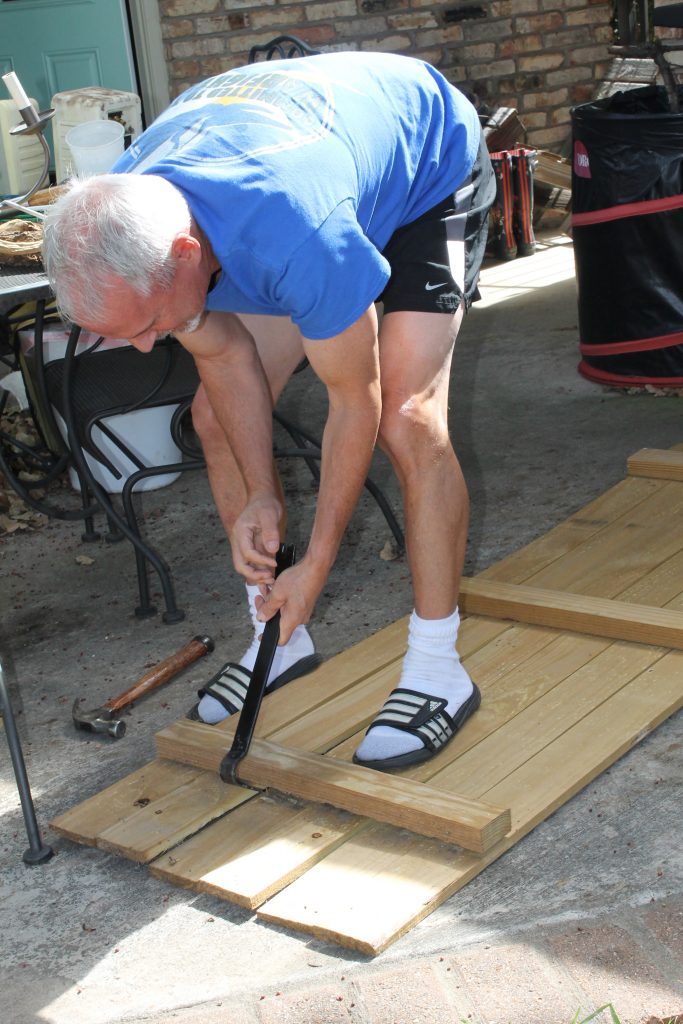 He used leftover fencing from our tornadao repair last spring to create baseboards. So far we have spent ZERO dollars on this project.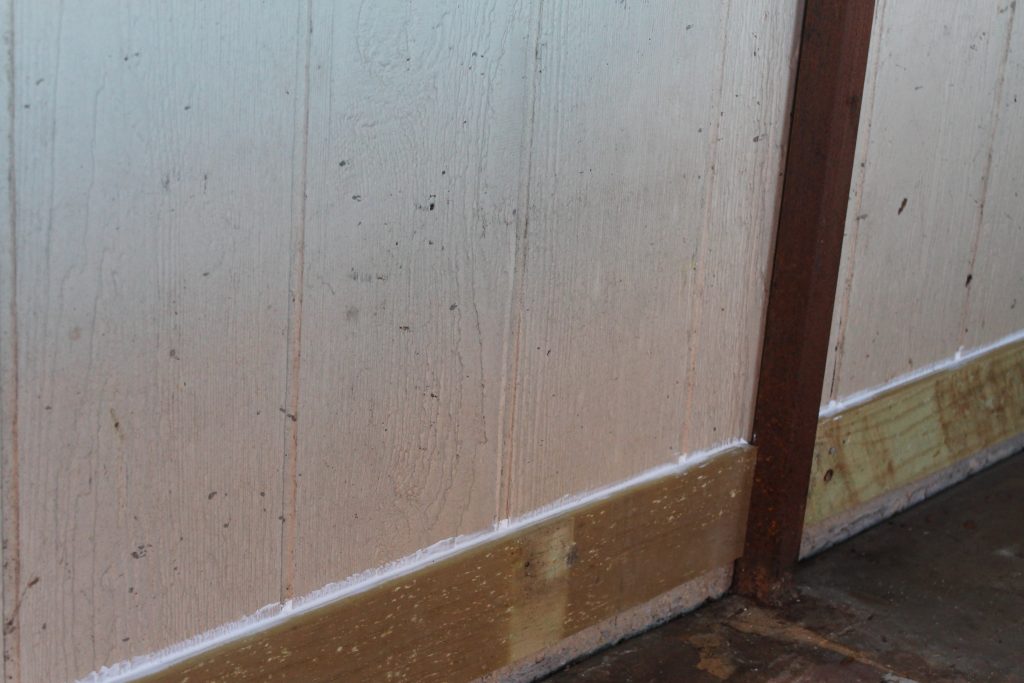 Let There Be Light!
I had hoped to have had the shed painted by now. But the cleaning/prep work has taken much longer than I had anticipated.  But still, there is progress being made. We have working lights! Don't worry, they are getting a makeover too.
THE TRANSFORMATION TIMELINE
First Week: Introduction to the shed.
Second Week: Removing the contents and deep cleaning the shed. 
Third Week: Painting the shed walls, ceiling, and shelves.
Fourth Week: Painting the floor and installing lighting.
Fifth Week: Outdoor landscaping and styling the Pop Up Shop
Final Week: Reveal of the Pop Up Shop
Let's hear it for the One Room Challenge!
Laura