Hello dear friends! Welcome to this weeks progress of the ORC Pop Up Shoppe Week Four.
If you are following all of the designers participating in this edition of the One Room Challenge you may have already heard that our gracious hostess, Linda of Calling It Home, has extended the challenge by another week. This is due to the several natural disasters that have recently occurred. It has caused delayed shipping of products for several of the participants. So the new reveal date is Thursday, November 16th.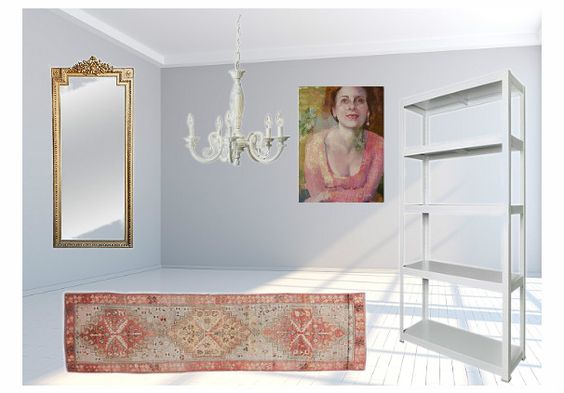 ORC Pop Up Shoppe Week Four
Now I am sure that many of you are wondering what this means for Decor To Adore. For those just now following along, I am creating a pop-up shoppe from a grimy shed. The real life reveal party was and is still set for Saturday, November 11th. The DTA One Room Challenge will still be ready within the original six-week timeframe. But I am a team player. So I have adjusted the blog reveal schedule and added in another week.
THE TRANSFORMATION TIMELINE
First Week: Introduction to the shed.
Second Week: Removing the contents and deep cleaning the shed. 
Third Week: Painting the shed walls, ceiling, and shelves.
Fourth Week: Painting the floor and installing lighting.
Fifth Week: Outdoor landscaping
Sixth Week: Sneak peek at the Pop Up Shop vignettes
Seventh Week: Sharing the Grand Reveal of the Pop Up Shoppe and Party Pictures
You can also see from the above schedule that I switched around what was completed this past week. The shelves were taken apart, sanded and painted.
But the shed itself did not get painted. This is because we had to set up a spray tent for the shelves. We had originally thought we would paint the shelves in the open backyard. But foul weather required an adjustment to our plans. So Mr. Decor set up a fabulous paint tent within the shed.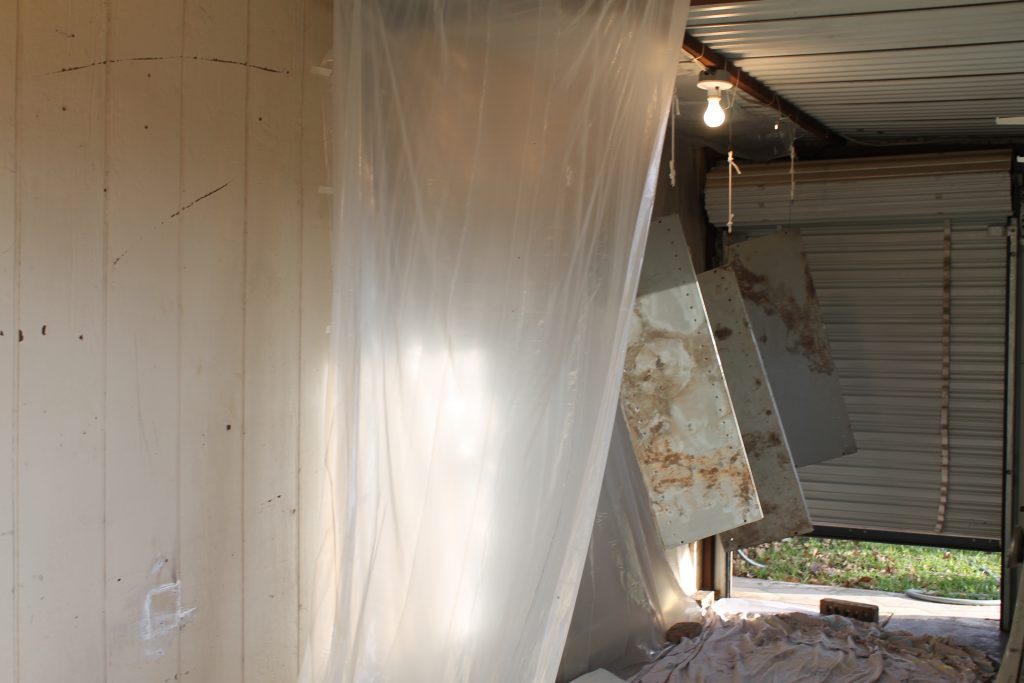 Painting Metal Shelves
Metal shelves can be tricky to paint. They must be very clean and receive a good sanding to "rough them up" so that the paint will have something to "grip onto".  Mr. Decor used a wire brush to smooth down the rusted areas and remove all of the sticky tape residue. The shelves and brackets were wiped down to ensure that the shelves were free from dust.
To apply paint evenly on metal I recommend using a sprayer. We are so thankful that HomeRight provided their Super Finish Max paint sprayer for this arduous job. It was so easy to use and clean up was a breeze!
Here's a sneak peek of just how good the shelves look now. You'll see a close up of the shelves during the reveal.
Gracie's Garden Path
In the meantime, while Mr. Decor painted, I took the opportunity to work in the little garden area that is right out in front of the shed. The major rains had left a nice damp soil that was easy to work with.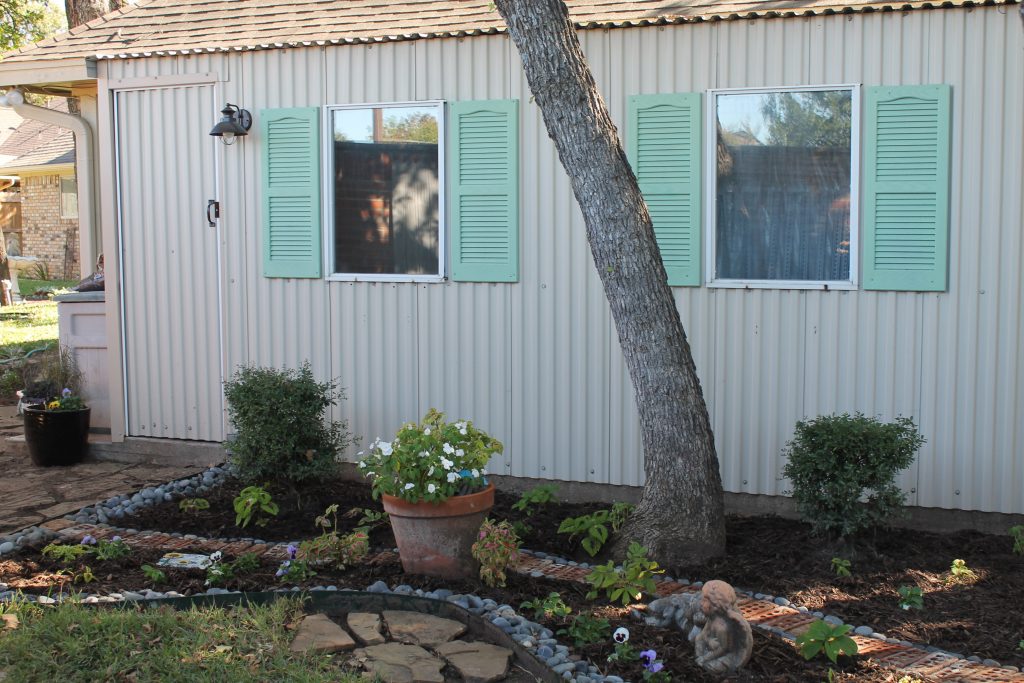 I first cleaned out the weeds and excess debris. Two small hedges and just a few plants (hydrangea, peony, and coleus) were left. In the few weeks that we have had Gracie the dachshund, we have learned that she loves to be outside. She had created a well-worn path through this little garden area and brought muddy paws into the house on more than one occasion. I thought perhaps a dirt free path would help cut down on the mess.
I dug a 4-inch deep trench where her walk path was and laid bricks down that were leftover from when our mailbox was rebuilt two years ago. Our wonderful neighbors, Jim and Darlene, had given us the leftover river rock.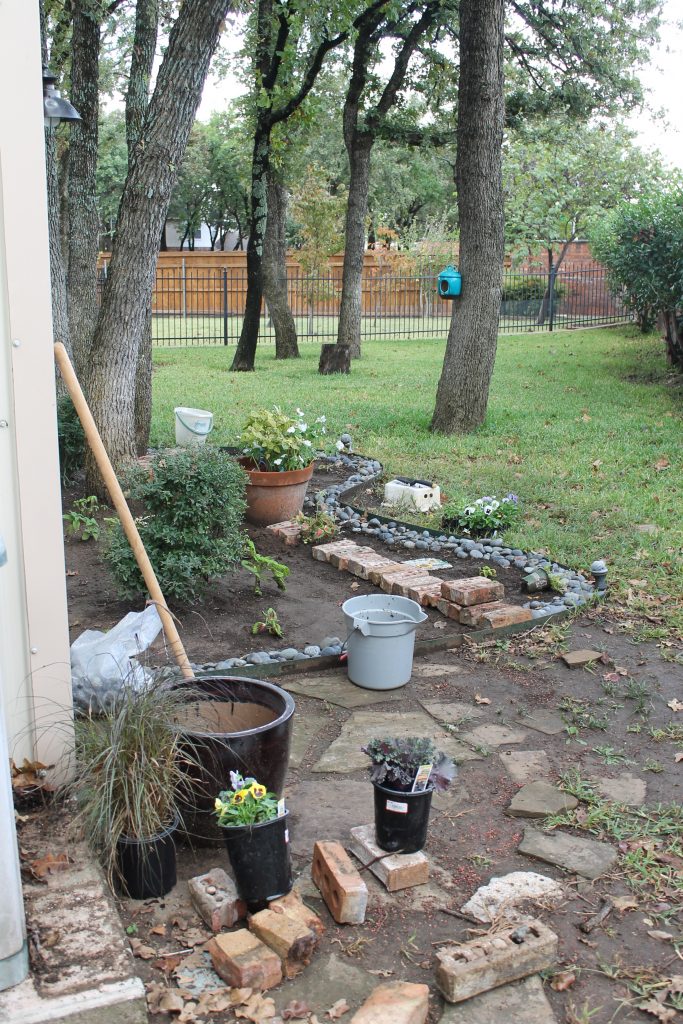 After the path was laid I added in some additional seasonal pansies, Creeping Jenny and a layer of mulch.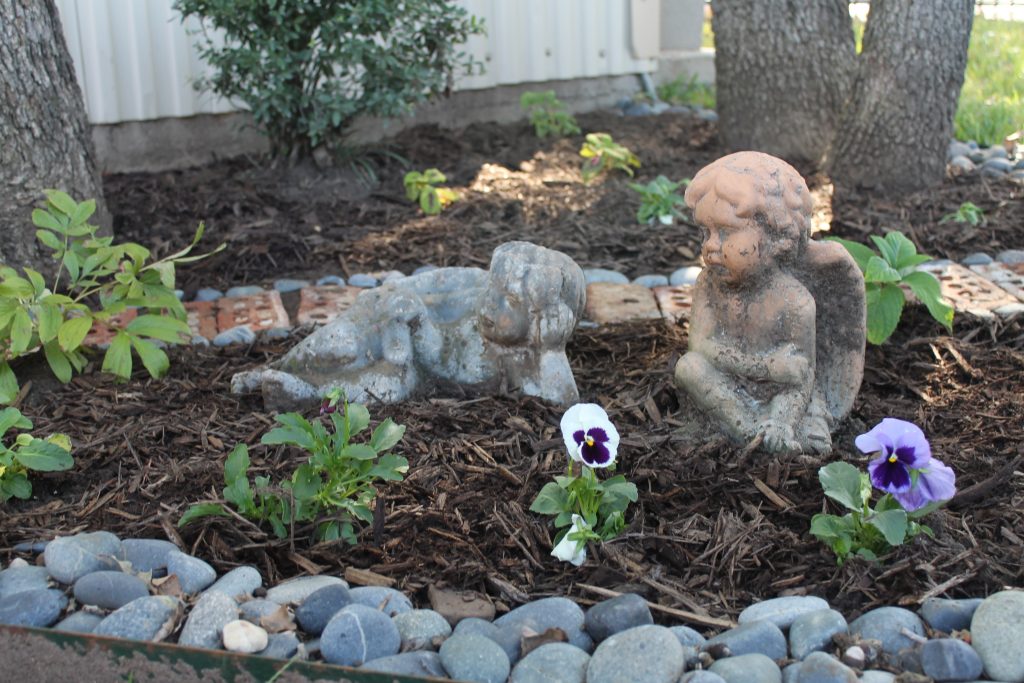 Of course, the big question was after all that work would little miss like it? Indeed she does and continues to race through the area at lightning speed.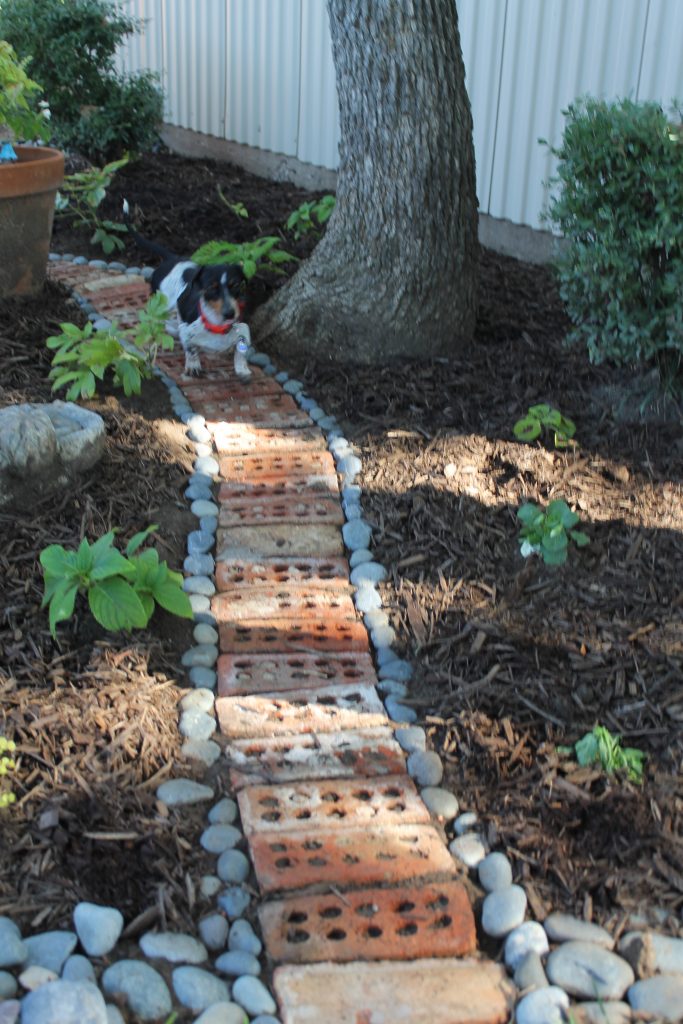 While her much older brother, Rudi, tends to meander down the path.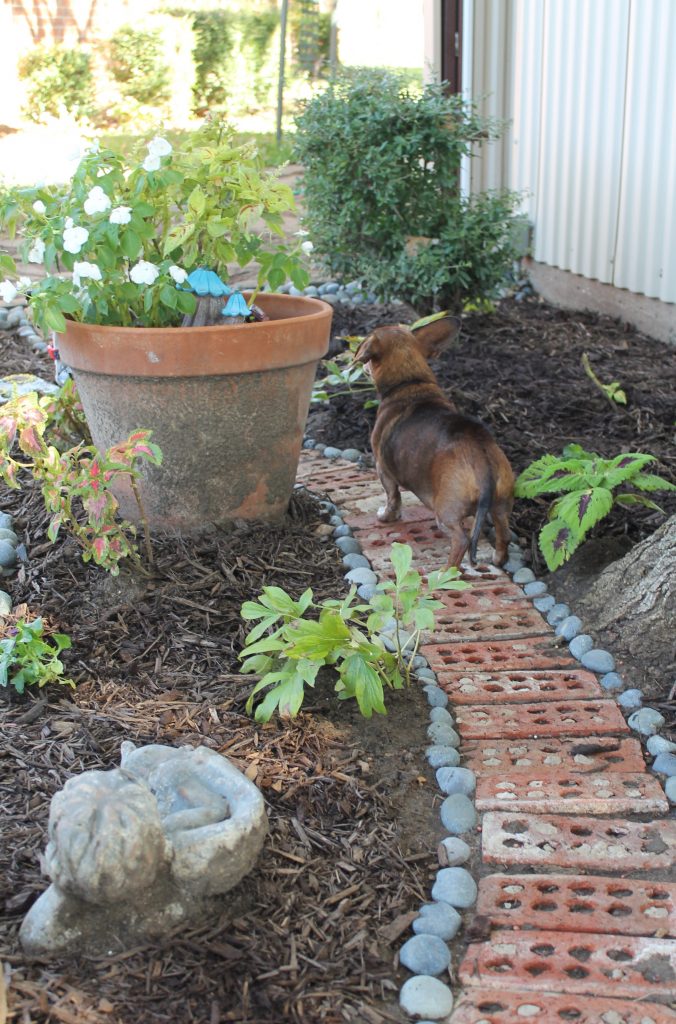 I'll be painting this next week and then FINALLY the fun of decorating the shoppe will begin.
Let's hear it for the One Room Challenge!
Laura