I am so excited to once again be participating in the One Room Challenge. For those who may not be familiar with the challenge, it is a six-week event in which design bloggers and guest participants transform a space. The progress is documented every week with a big reveal occurring at the end. So let's discuss the Decor To Adore One Room Challenge Pop Up Shop Week 1.
One Room Challenge Pop Up Shop Week 1
I am going to attempt to transform a filthy, bug-infested shed into a glamorous pop-up shop in just 6 short weeks. This truly will be a challenge in every sense of the word. Not only am I starting with a disaster of a space but I plan to complete the makeover using only paint and second-hand materials. When you see the shed in its current state you may think I have lost my mind and that there is NO way this can be done!
Before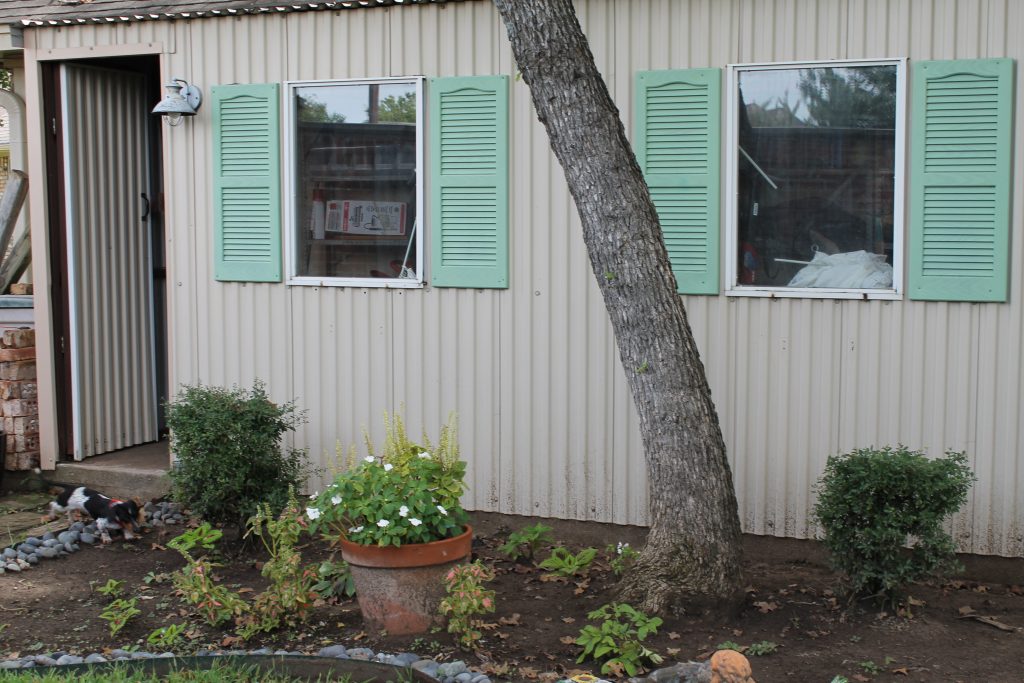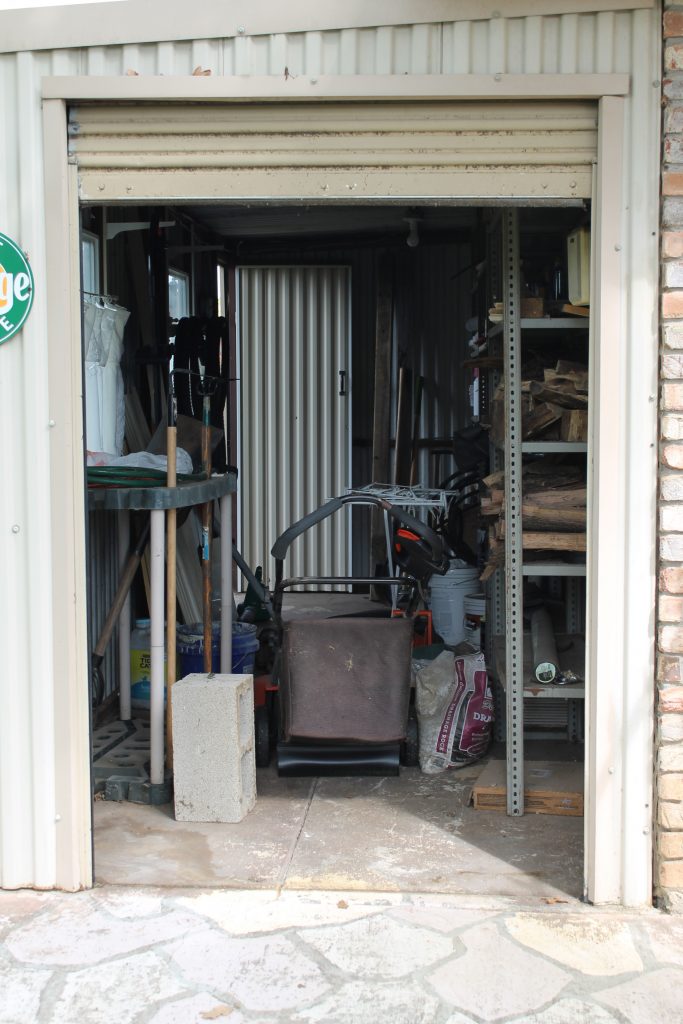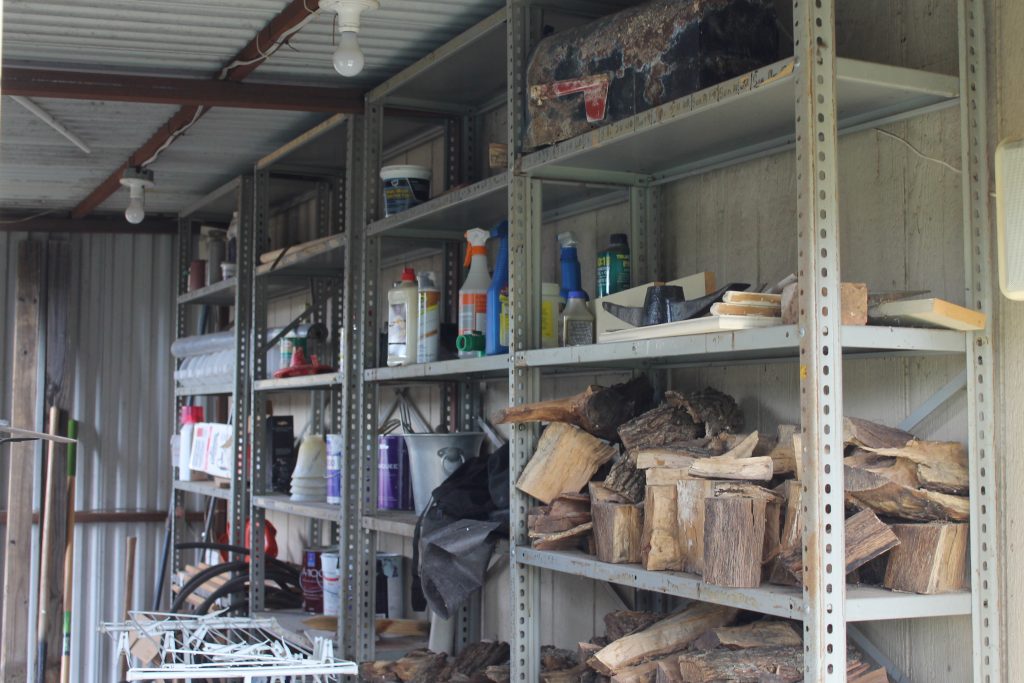 90% of the work will be done by yours truly. I have one partner to do the heavy lifting.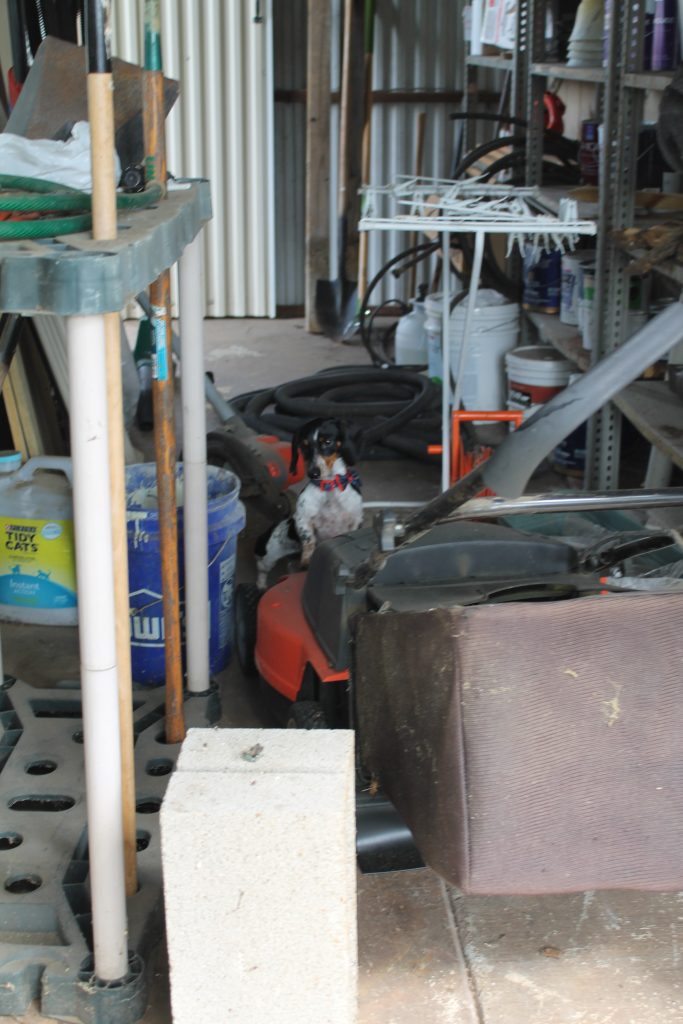 Inspiration
This past summer the Fashionista and I traveled to New York City. One of our destinations was the Glossier Showroom.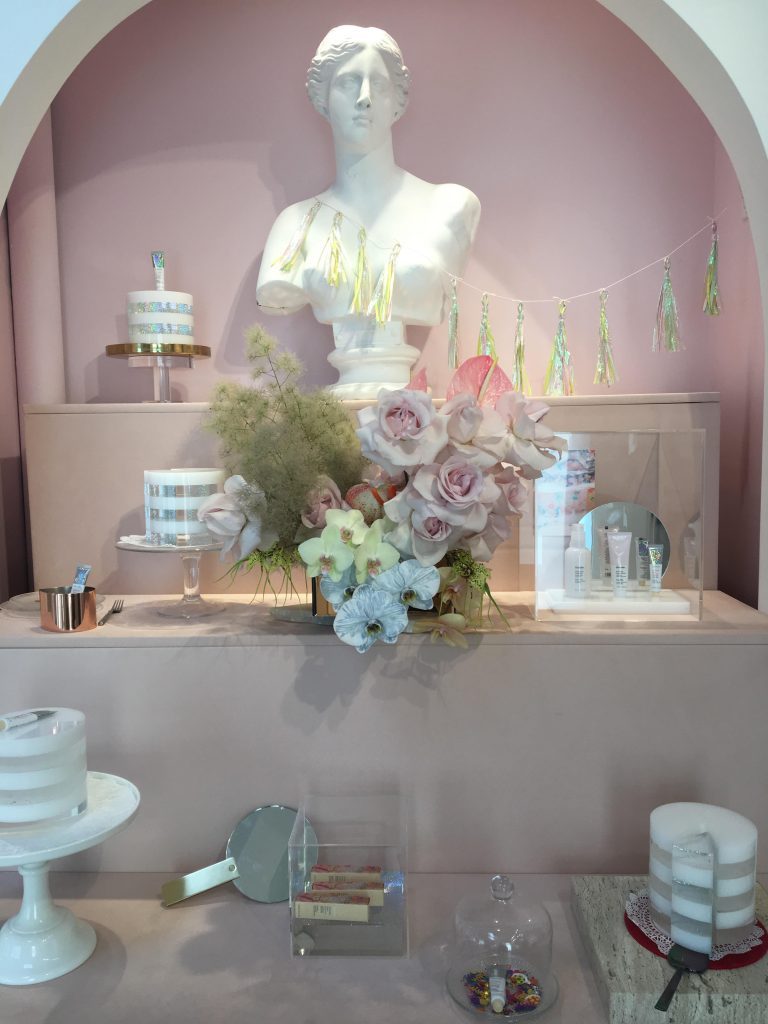 We loved the clean, white backdrop of the showroom. It made the product just pop!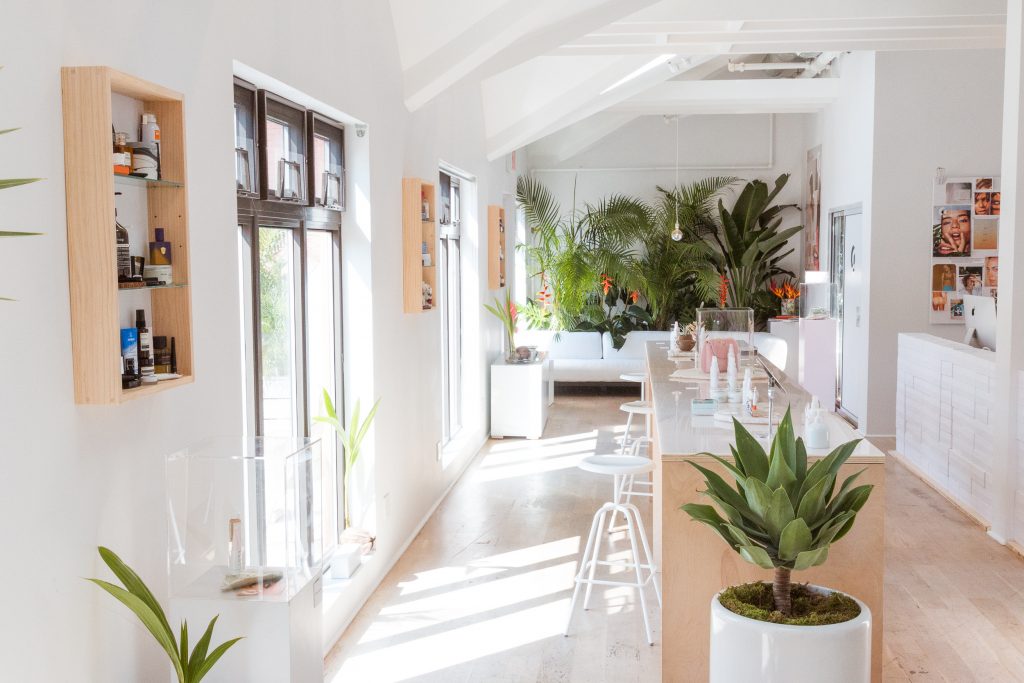 We once again talked about our dreams of having a pop-up shop. I began to scour Pinterest for inspiration.
While a bright and clean space is key to our vision we would also love to have a bit of vintage flair thrown in.
Inspiration Board
The space measures just 6′ wide and 18′ long. Creativity and space planning will be the key.
The walls will get a few coats of white paint as will the grungy metal shelves. We are still deciding what to do with the concrete floor. Chandeliers obtained on a recent dumpster dive with also get a mini transformation. The shed has just two windows so a mirror will help reflect the light.
A pink Persian carpet runner, vintage pastel portrait, and a few other elements will add a bit of color.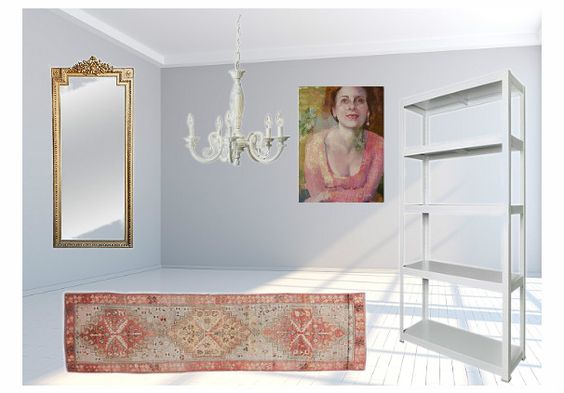 The Transformation Timeline
First Week: Introduction to the shed.
Second Week: Removing the contents and deep cleaning the shed.
Third Week: Painting the shed walls, ceiling, and shelves.
Fourth Week: Painting the floor and installing lighting.
Fifth Week: Outdoor landscaping and styling the Pop Up Shop
Final Week: Reveal of the Pop Up Shop
If you are in the Dallas/Fort Worth area we will be having a Grand Reveal Celebration on November 11th featuring some fun celebratory activities. More information to come in a separate post.
Let's hear it for the ORC!
Laura