Tis the season for rooms decorated in all manner of swoony fall splendor and perfection. Even I shared my ultra clean and filled with fall decor cottage just last week. Yet after seeing all the recent tours, a week later, my efforts felt like not enough. But I know in my heart that the living done in these rooms by my family is what is truly important. It's good to share spaces that are not Instagram worthy to remind others of what is real and good. So here is a real life fall home tour of Storybook Cottage.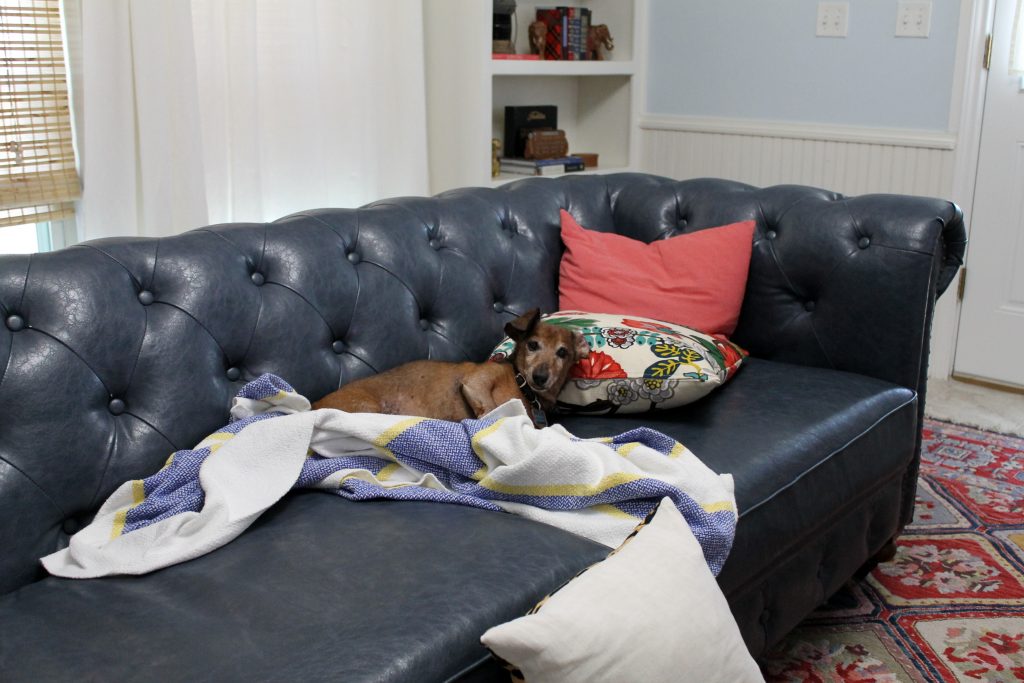 Last week I shared an image of the pillows I created for a new fall look in the family room.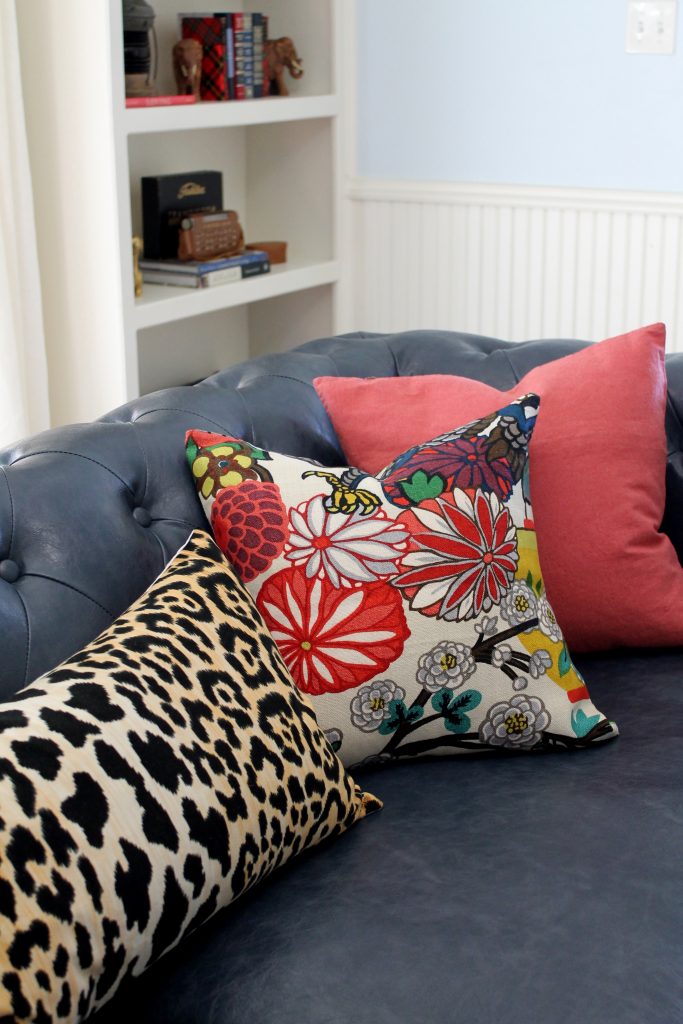 A Real Life Fall Home Tour
In real life, the down filled cushions are generally flat as pancakes because Mr. Decor and Sweet Guy love to lay on them. That is, if they aren't tossed onto the floor. In addition, we have to have a blanket so that Rudi can warm up his old bones.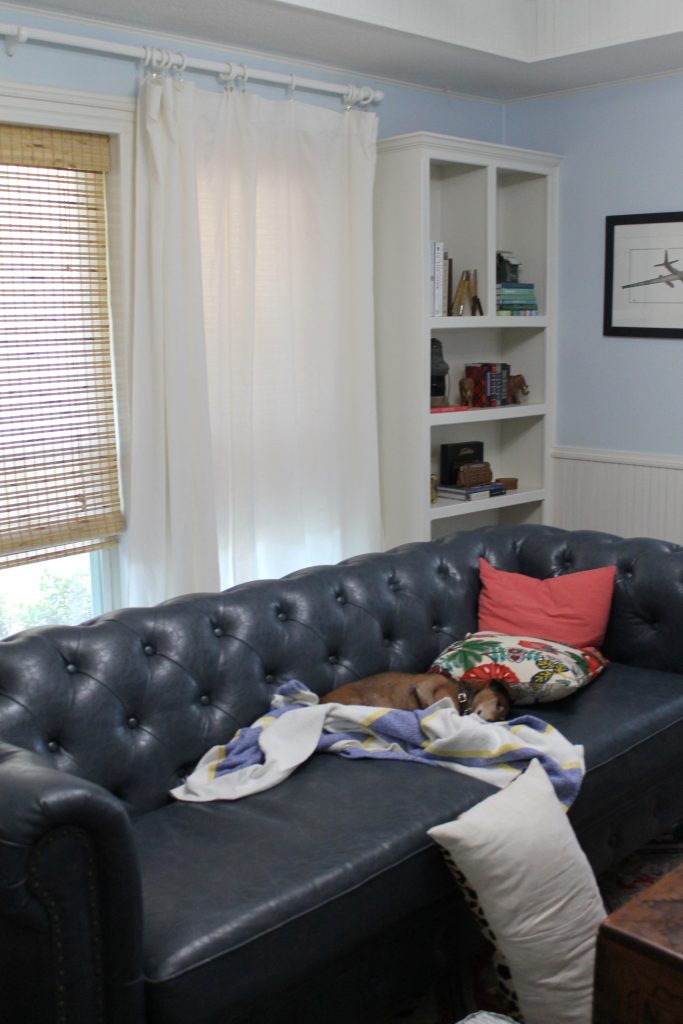 Real Living In The Living Room
There was polished perfection in the living room on last weeks tour.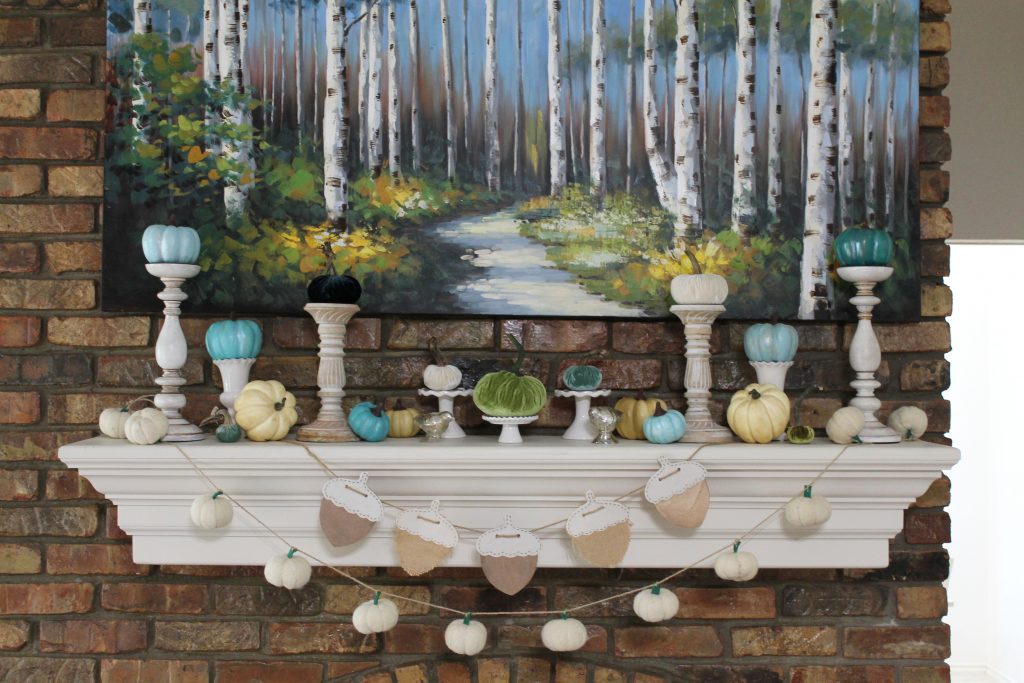 But a week later, right when you walk in the front door, there is a good chance you will see a pair of shoes. They belong to Sweet Guy. Some days they're black dress shoes, other days they might be maroon Vans. If I had a nickel for every time I have asked him to put them away…
But I know one day, all too soon, those shoes will no longer be there. So I'm choosing to embrace the shoes.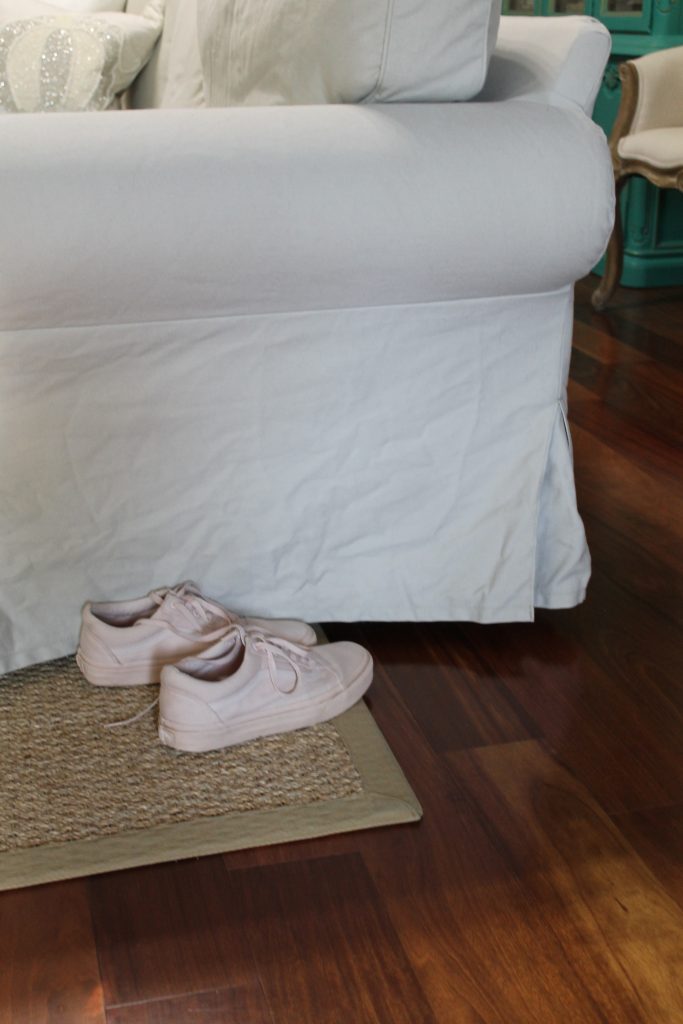 Ditto for all the lived in disarray in the space just beyond the living room that has been affectionately named…
The Son Room
The son room is a small enclosed sun porch just off of the living room through the double French doors.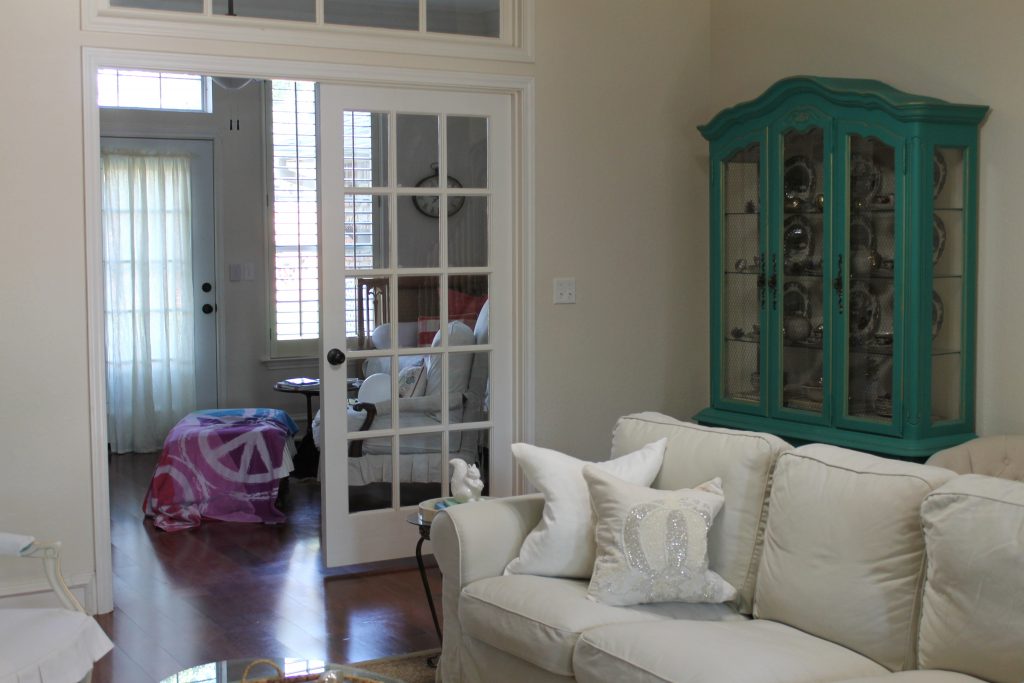 Sweet Guy likes to play video games while sitting on the ottoman. He is a tactile person which is why a beach towel is draped over the white slipcover. He simply likes the way it feels when he wears shorts. His friends like to lounge on the daybed or oversized chair. Hence the wrinkled appearence. The balloon and glow in the dark necklace are past their prime souvenirs from the recent Homecoming dance.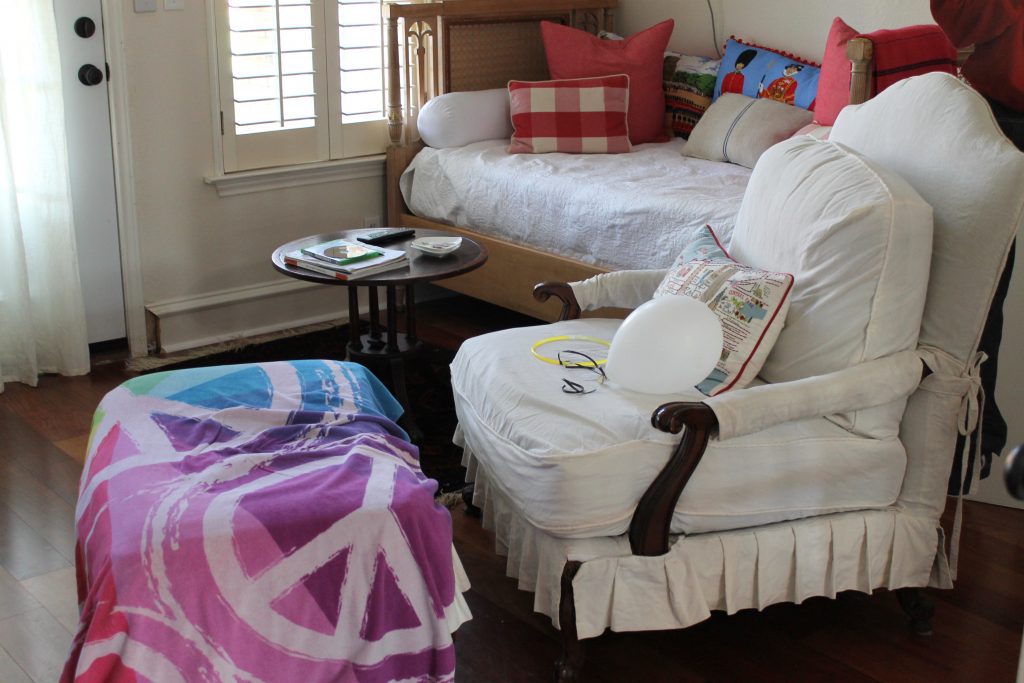 The Beautiful Bedroom Before … And After
I love our bedroom when it looks like this. Which is about 10% of the time.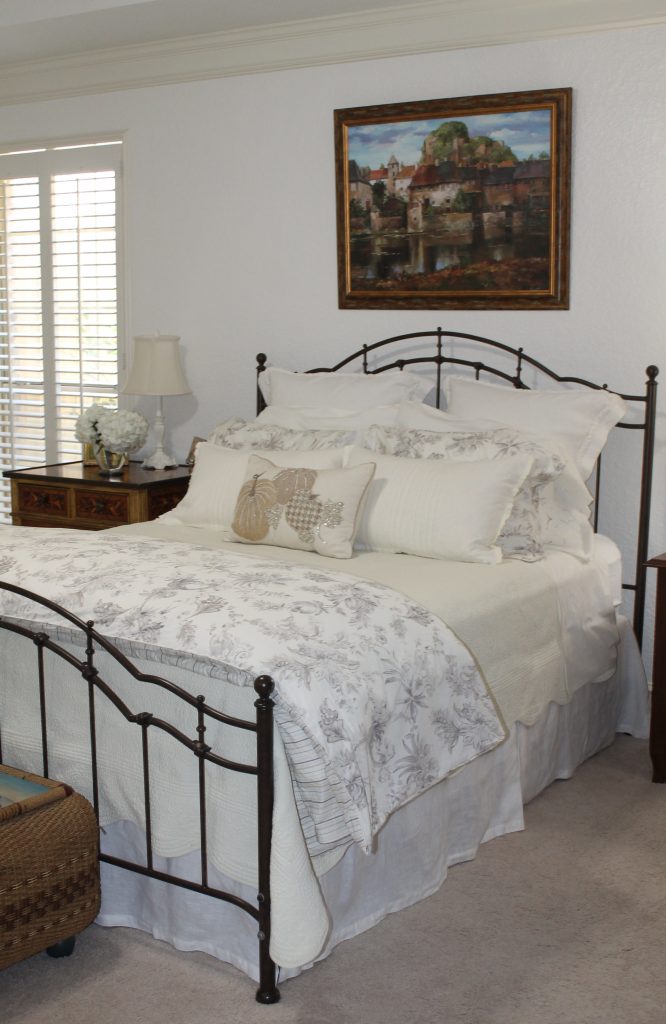 In a marriage there may be one spouse that keeps their nightstand free from clutter and puts away their clean laundry. Then there may be a spouse, ahem, that doesn't. Love them anyway.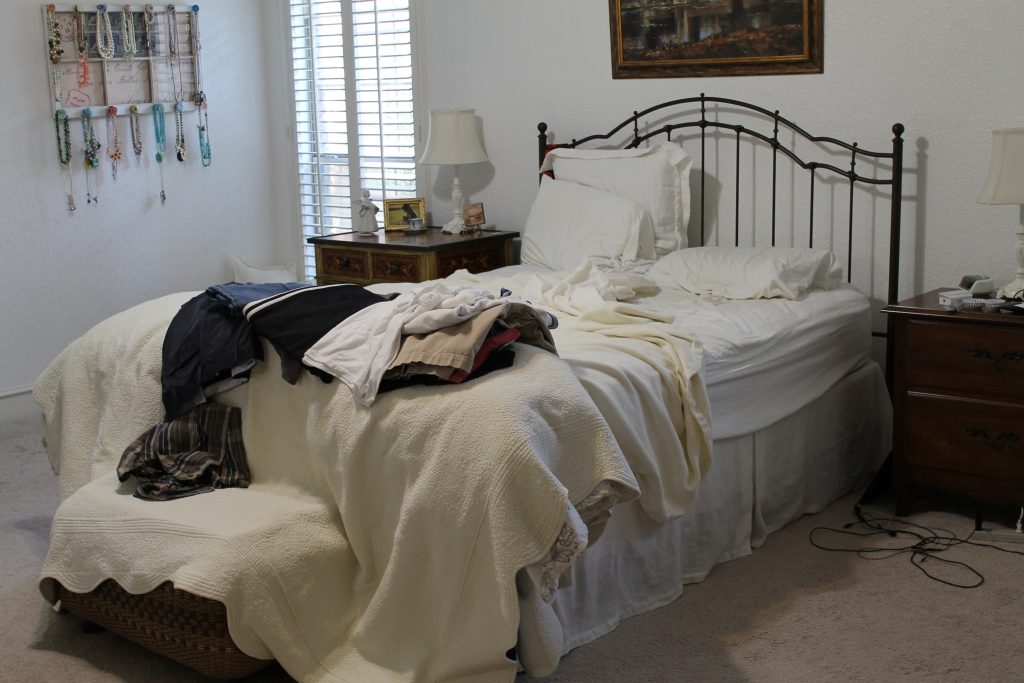 A Truly Unpinnable Kitchen Shot
My kitchen is small, routinely feeds 5 beings every day and is truly the heart of the home. Mail gets dropped on the counter and half finished projects stack up fast creating clutter.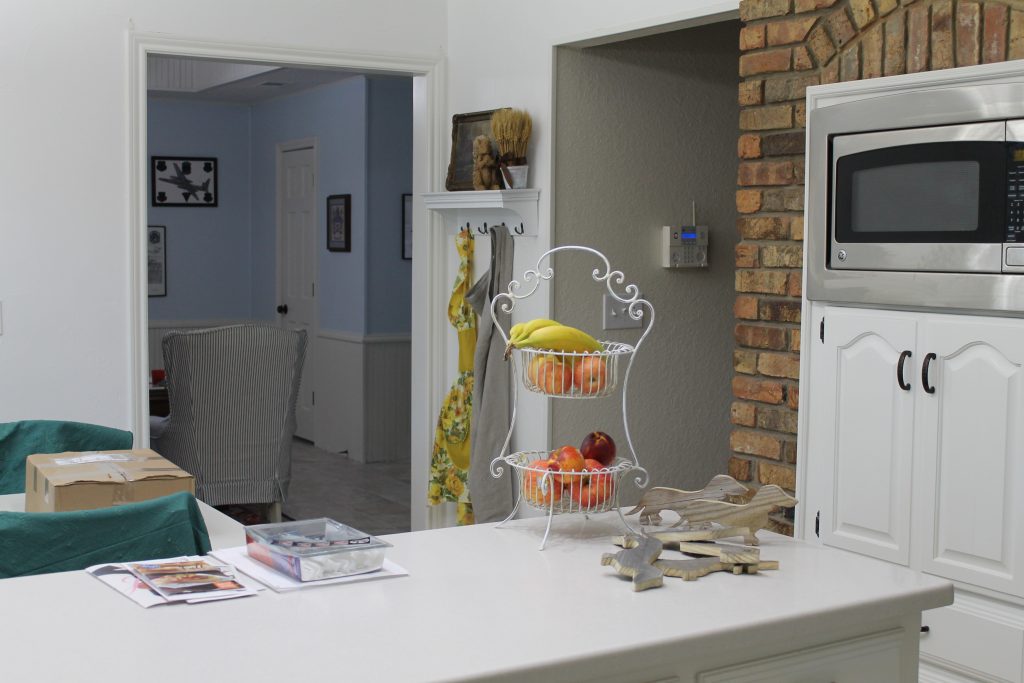 I could focus on the negative or take delight in Mr. Decor's most recent woodworking venture: darling dachshunds made from reclaimed wood.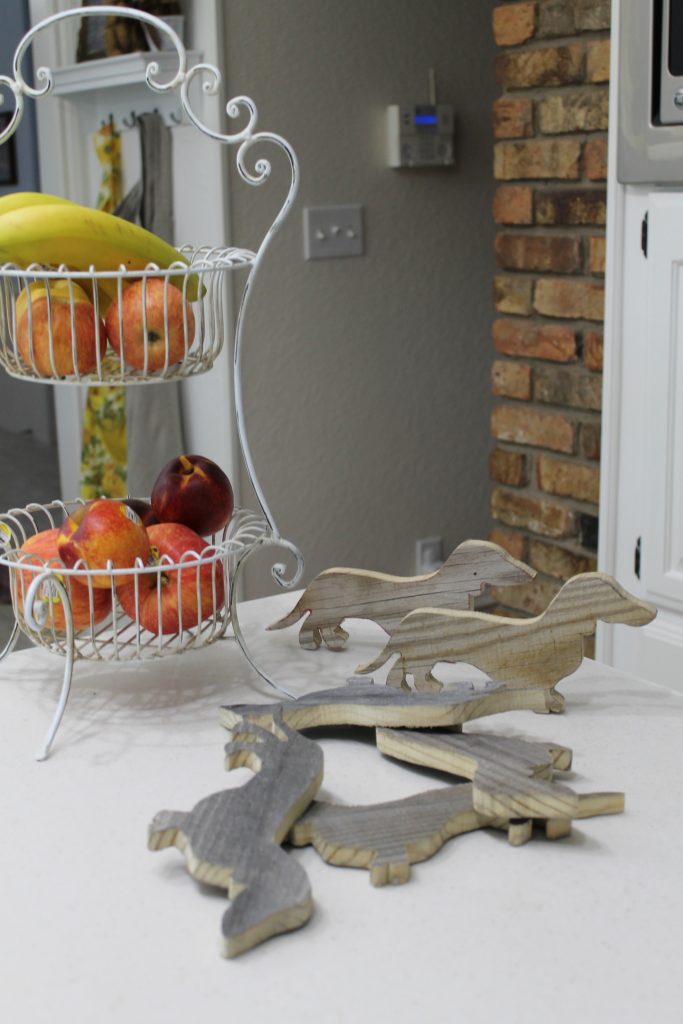 I can recall with fondness when the kitchen table featured a feast for the eyes.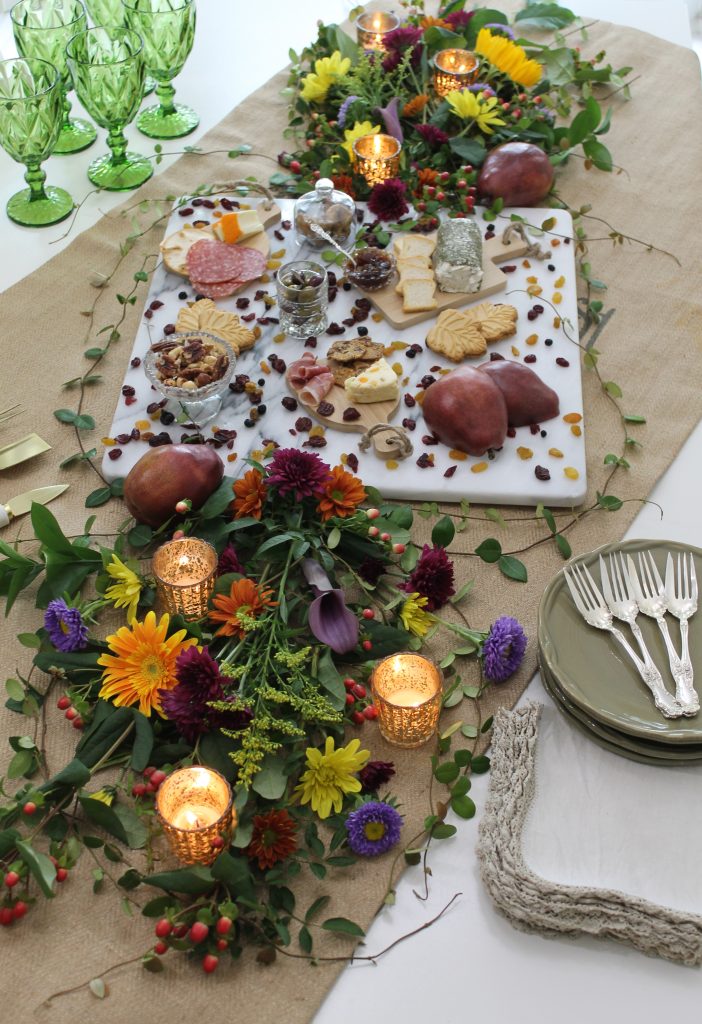 Overlooking the current view of an Etsy order that needs to be mailed and recently dyed fabric that will soon be turned into an amazing costume once it is dry.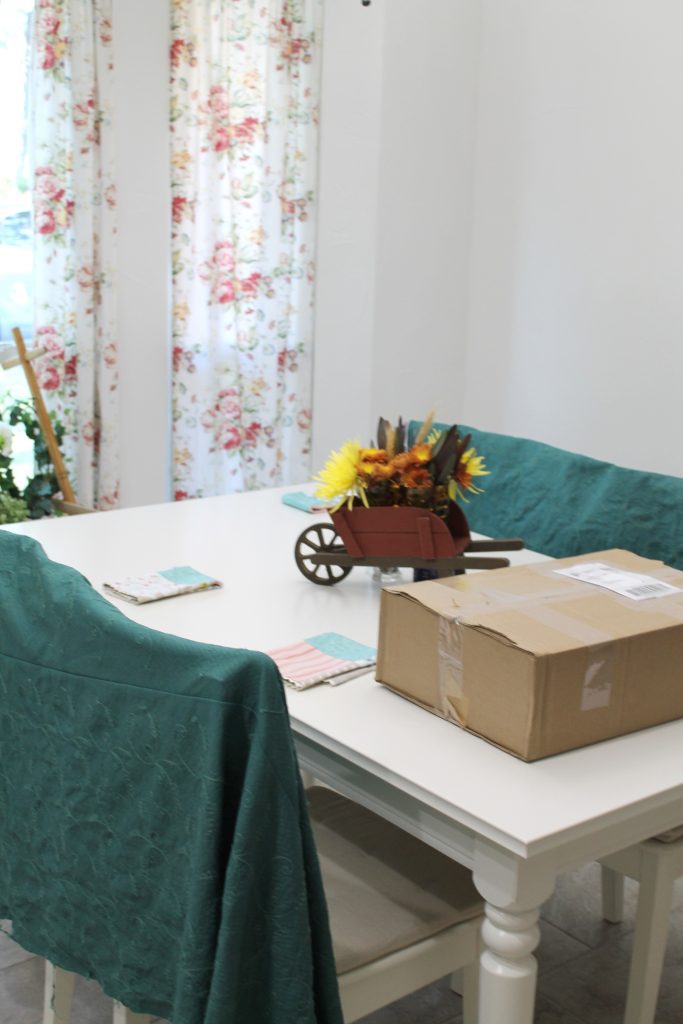 Because no matter the clutter, chaos, and disarray, there is always beauty to be found if you choose to seek it.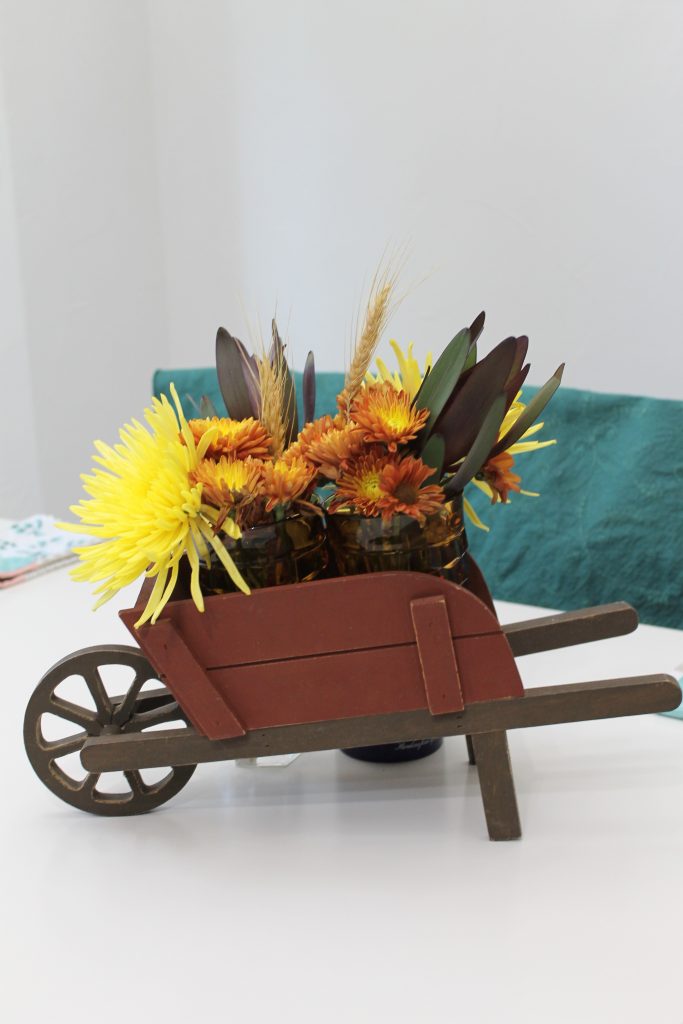 Here's to real life!
Laura