NYC Travel Itinerary Day Five Lovely Landmarks
Many of the iconic landmarks in New York City, such as the Statue of Liberty, we had visited on previous trips to New York City. This day included other wonderful sites, well worth seeing, and a tour of Brooklyn. 
NYC itinerary for Day 5
1. Grand Central Terminal
2. The New York Public Library Stephen A. Schwarzman Building
3. Saint Patrick's Cathedral
4. Lady Mendls Tea Salon
5. A Few Splendors in Brooklyn
6. Gran Eléctrica (dinner)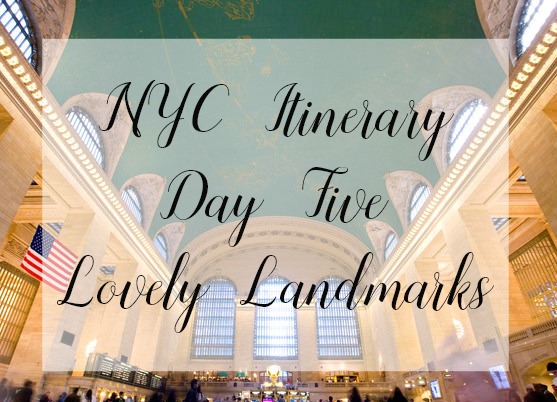 NYC Travel Itinerary Day Five Lovely Landmarks
Grand Central Terminal
89 E 42nd St, NYC, NY 10017
Did you know that Grand Central Terminal is the busiest train station in the country?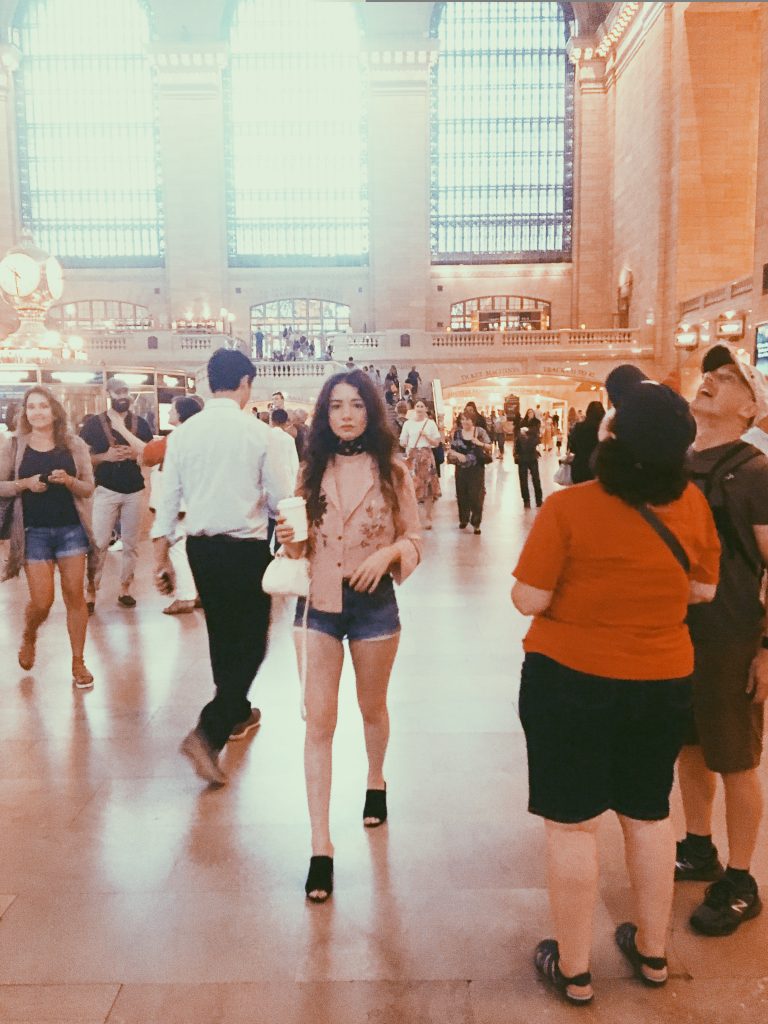 It also just might be the loveliest train station in the U.S. I absolutely adored the astronomical ceiling conceived in 1912 by French portrait artist Paul César Helleu. It's hard to believe that this architectural grand dame was once scheduled to be torn down and saved, largely in part, to the preservation efforts of Jaqueline Kennedy Onassis.
Also, the Whispering Gallery, near the Oyster Bar, really works!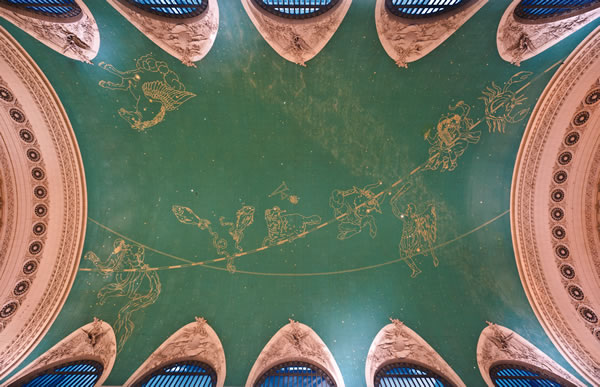 The New York Public Library Stephen A. Schwarzman Building
476 5th Ave, New York, NY 10018
If there was a library like this in my hometown I would be there every weekend. It is absolutely stunning inside and out. We opted to take a self-guided tour but the library also offers free tours.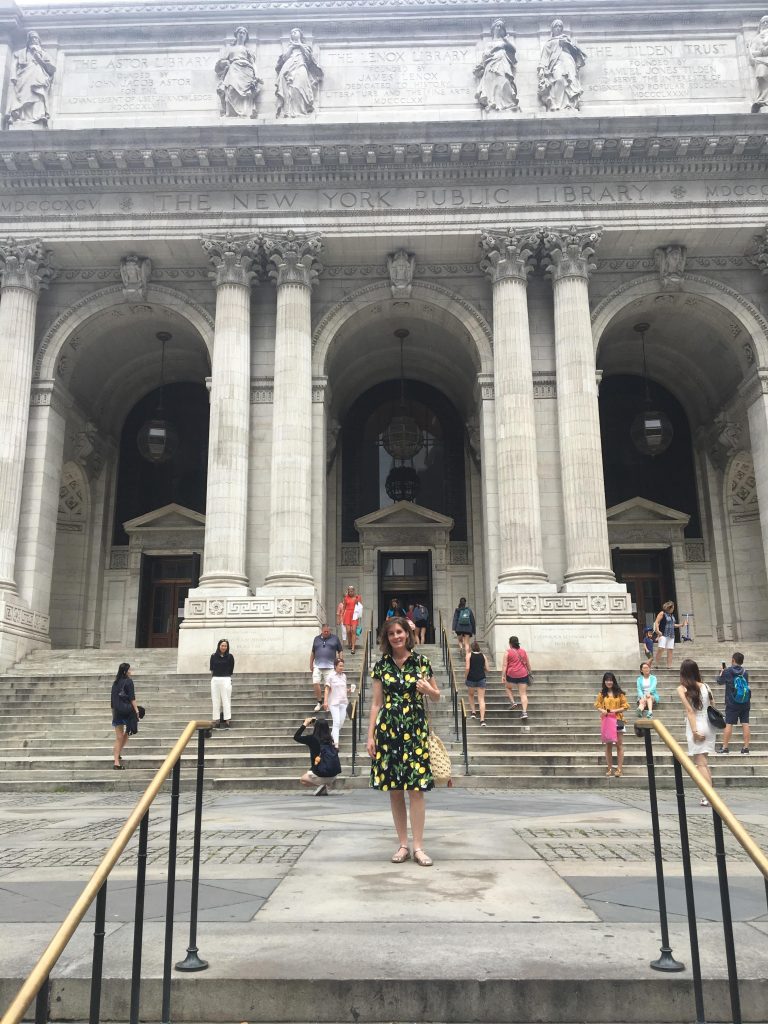 The Rose Room.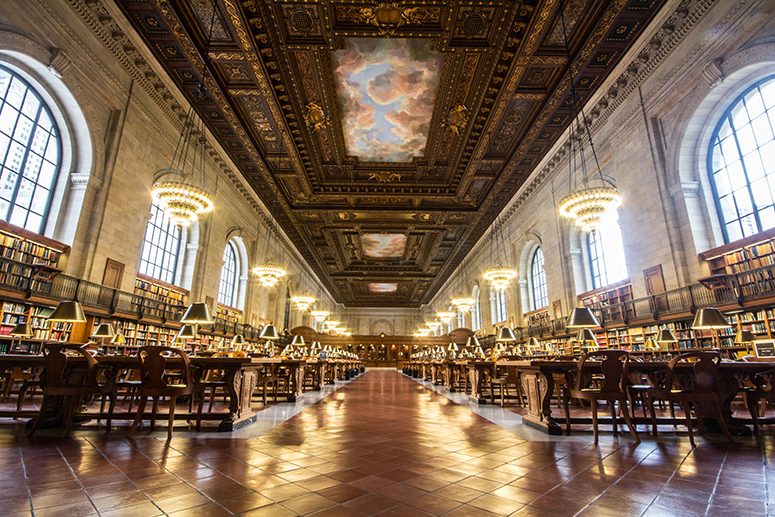 The Periodical Room.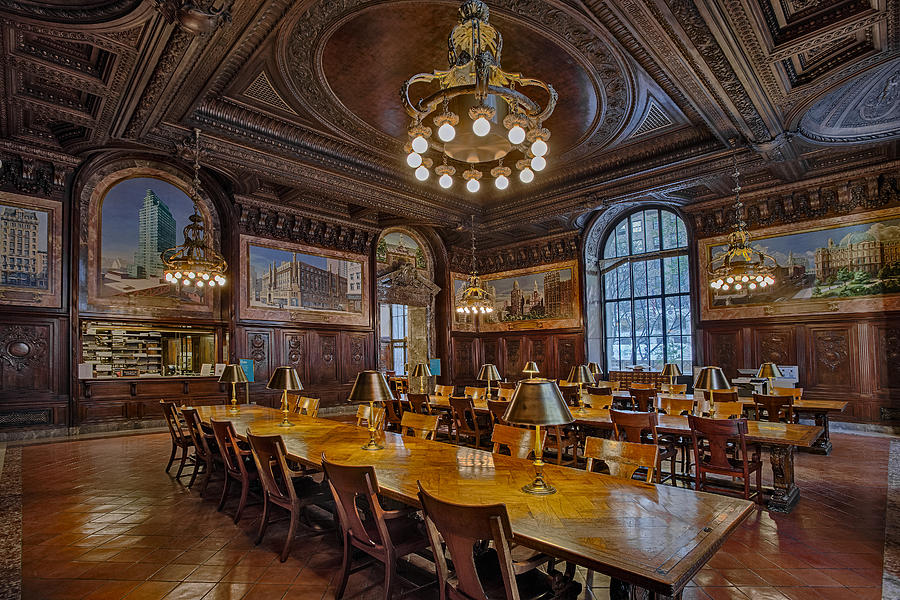 Don't forget to visit the children's area and see the original stuffed animals that were given to the real-life Christopher Robin in the 1920s. Christopher was the son of A.A. Milne, author of the Winnie the Pooh books.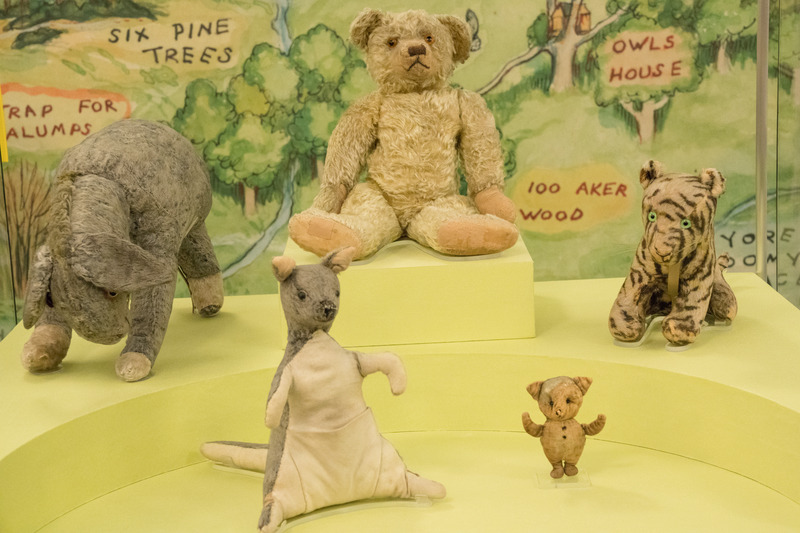 Saint Patrick's Cathedral
5th Avenue between 50th/51st Streets NYC 10022
We made it to Saint Patrick's Cathedral just before noon mass was to start. This glorious cathedral truly is worthy of an entire post on its own.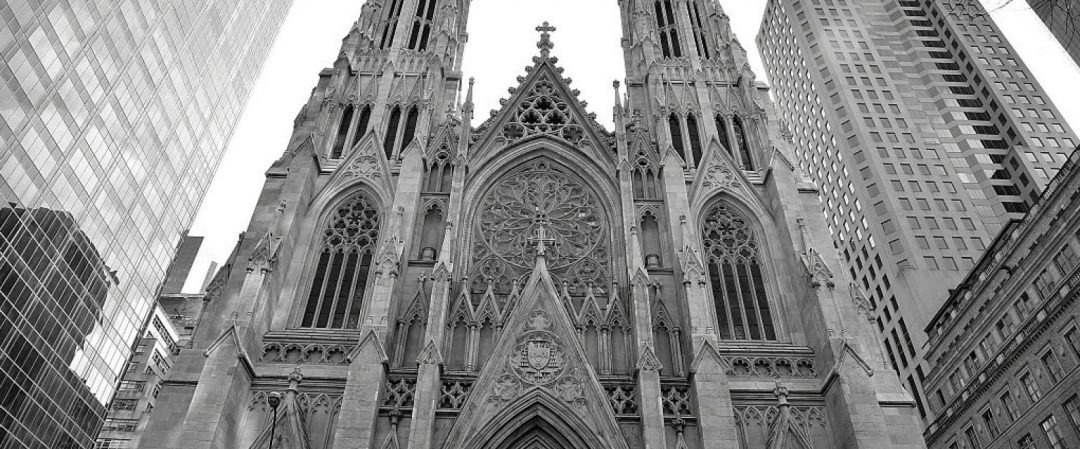 The Neo-Gothic cathedral was completed in 1878 and consecrated in 1879. It is the largest Gothic cathedral in the nation and takes up an entire city block. The soaring nave is extraordinary and features a cross-ribbed vaulted ceiling.
When the organ began to play I had tears in my eyes. The acoustics are tremendous.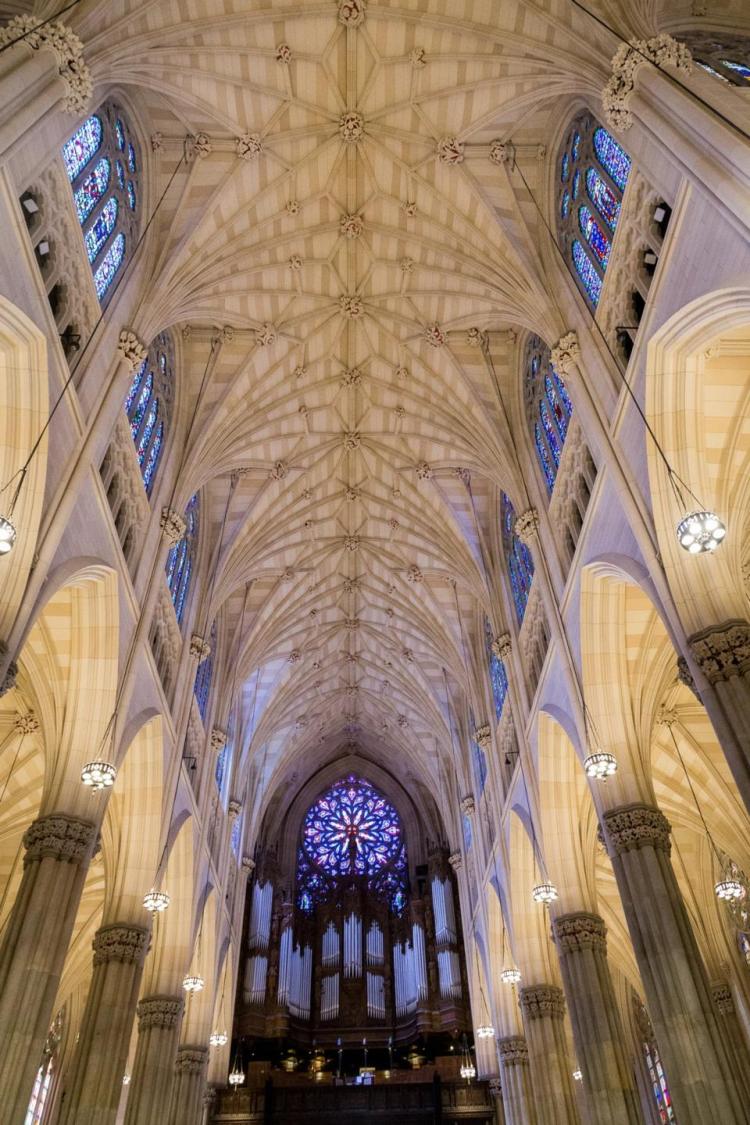 The stunning main altar is covered by a 57-foot (17.37 m) bronze canopy called a Baldacchino.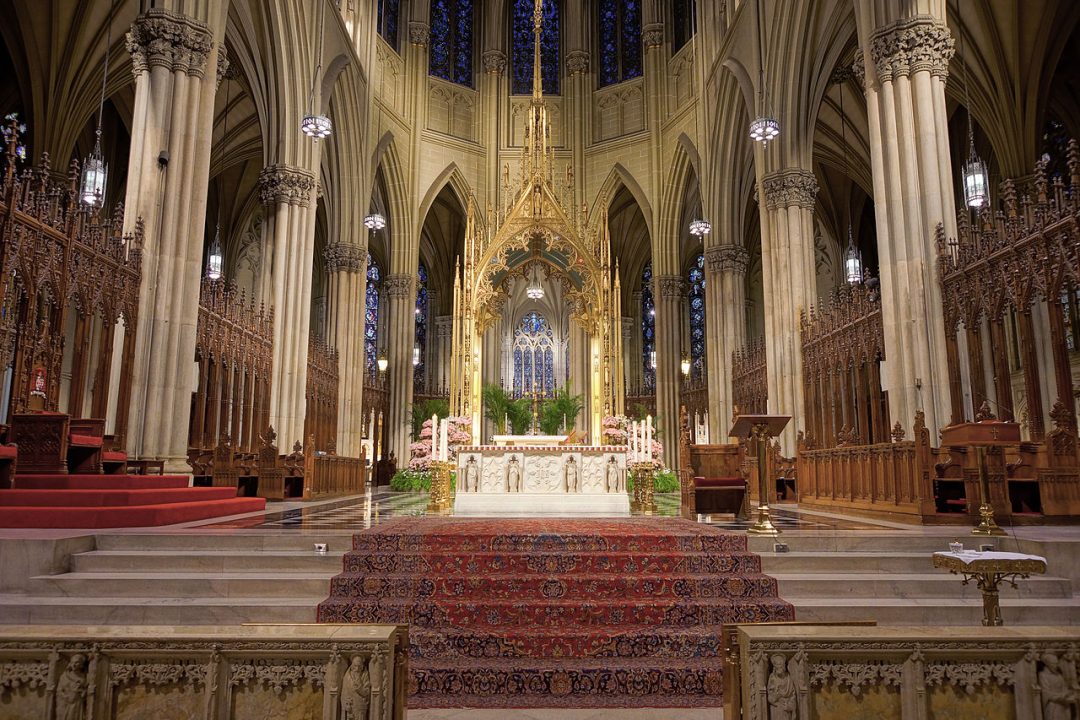 Lady Mendls Tea Salon
56 Irving Pl, New York, NY 10003 (b/t 18th St & 17th St Gramercy, Flatiron)
In the heart of New York City's historical Gramercy Park, a lovely tea salon is housed in an 1834 Georgian brownstone. Only a small brass plaque on the exterior marks the location.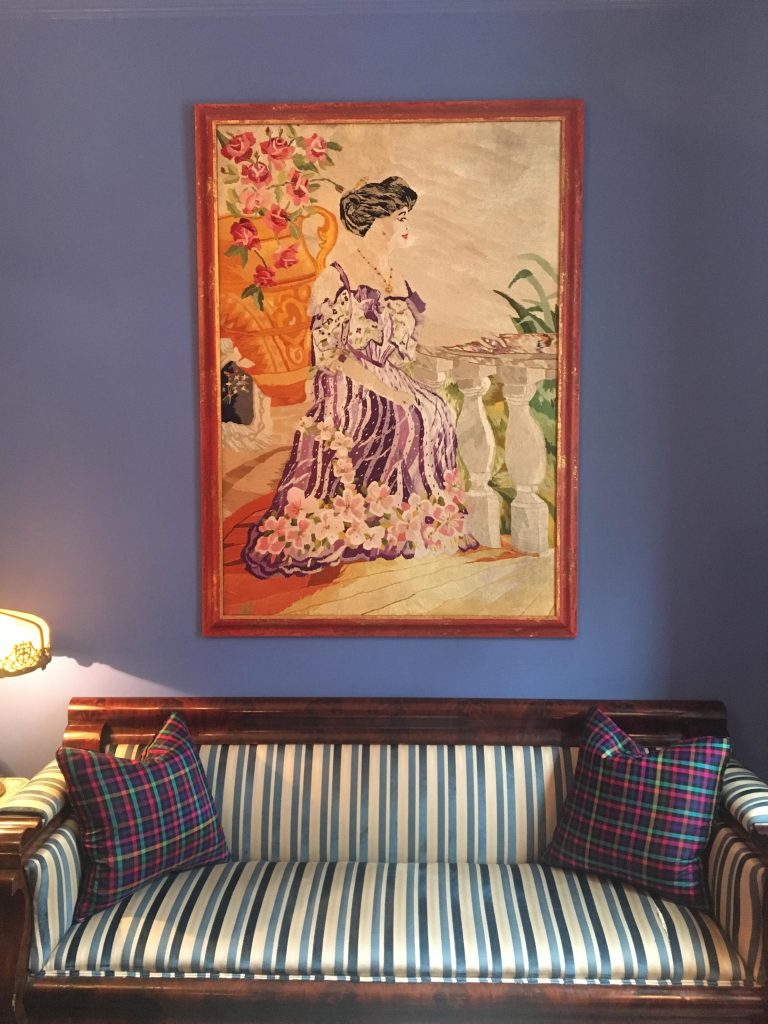 Except for a small bridal party in another room, we had the place to ourselves.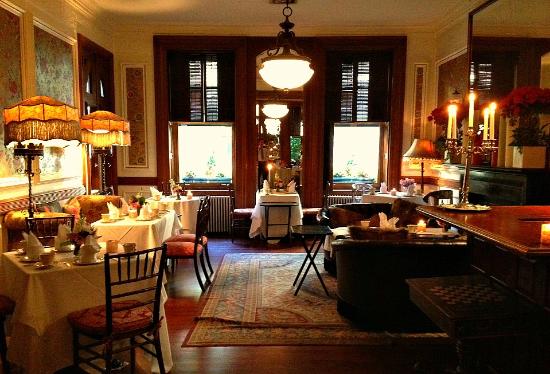 Lady Mendls serves traditional high tea in a lovely Victorian/Bohemian setting.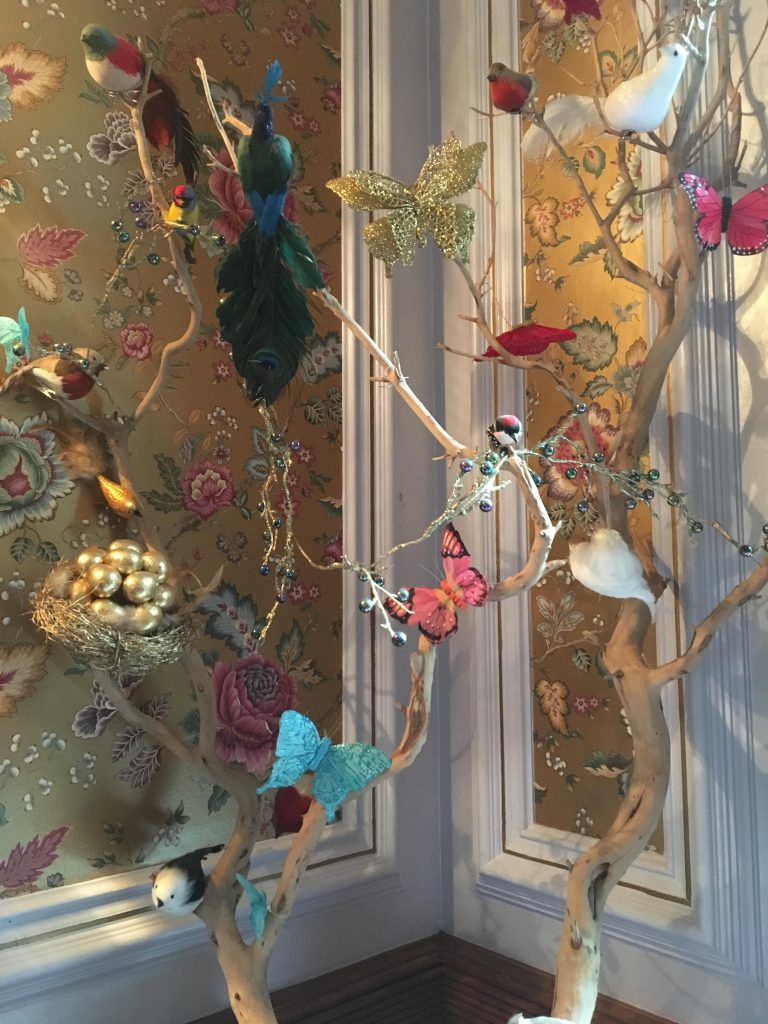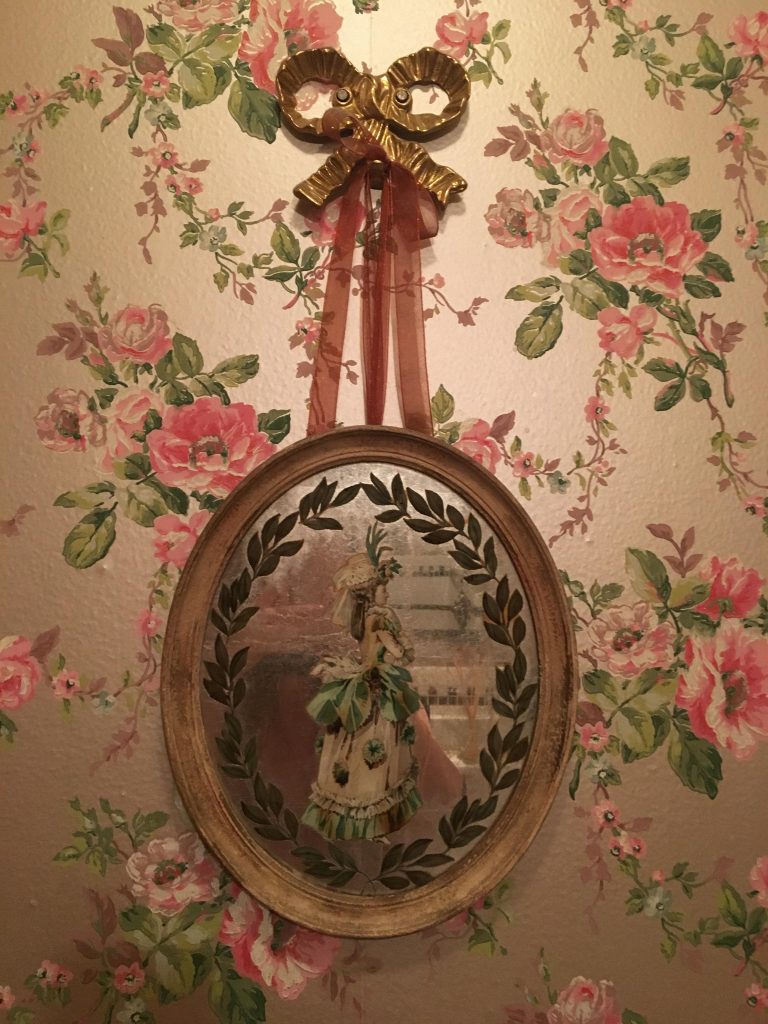 Our waitress was the lovely Susanna from Austria. Make sure you ask for her when making a  reservation.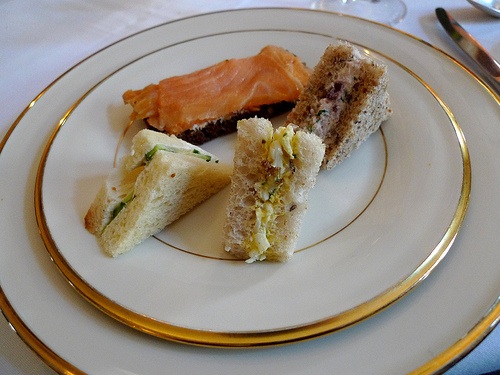 I am still dreaming of this 20 layer cream crepe cake.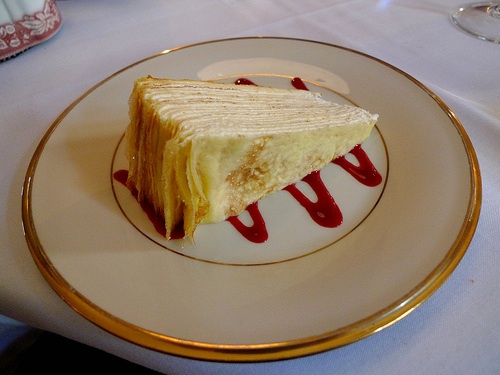 A Few Splendors in Brooklyn
This is our amazing friend and fabulous Brooklyn tour guide Shaniece, with Lou, in the DUMBO (Down Under the Manhattan Bridge Overpass) area of Brooklyn.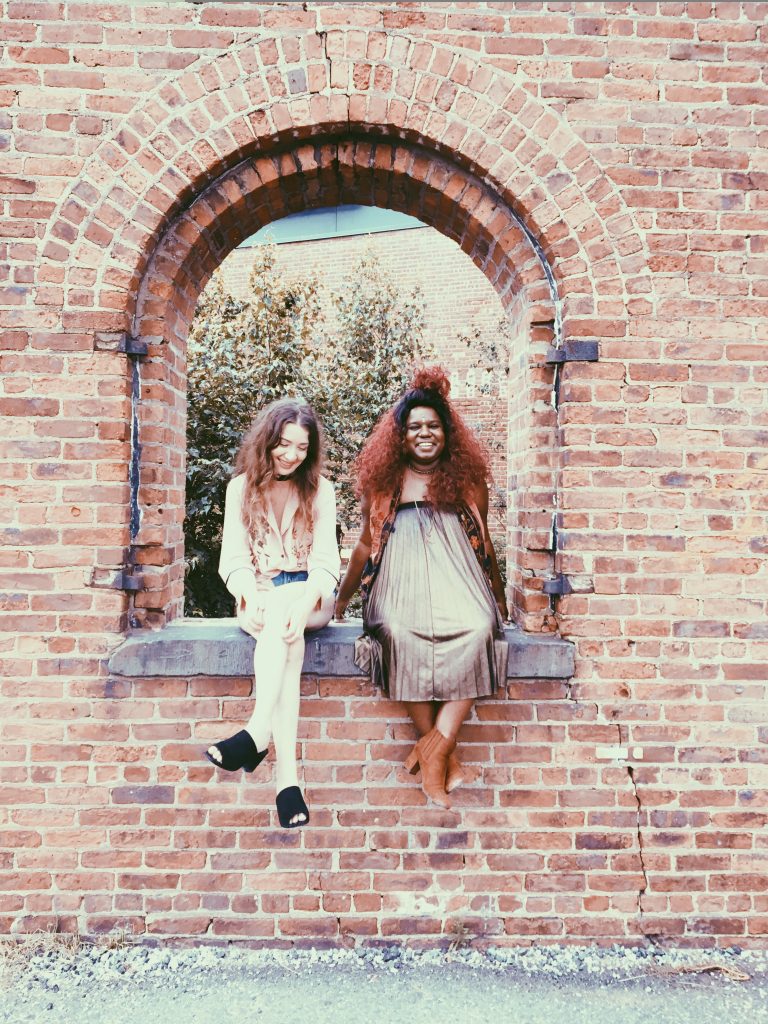 Shaniece walked us all over this fantastic area of Brooklyn, and a bit beyond, until our feet threatened to fall off.
But the viewpoint of Manhattan was magical.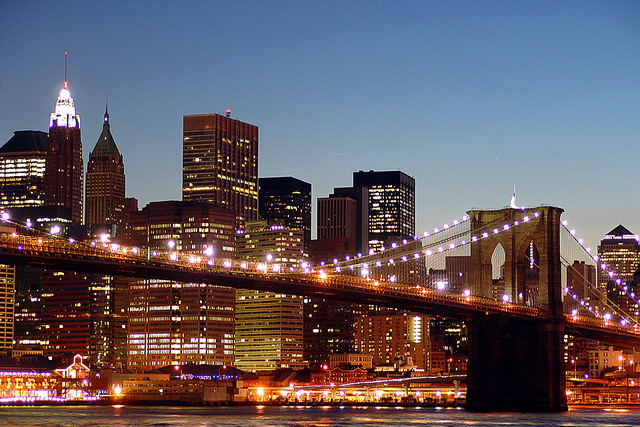 Gran Eléctrica
5 Front St, Brooklyn, NY 11201
We ended our evening in Brooklyn by dining at Gran Eléctrica. They serve amazing Mexican cuisine with a focus on street fare. We opted to sit outside on the pretty patio.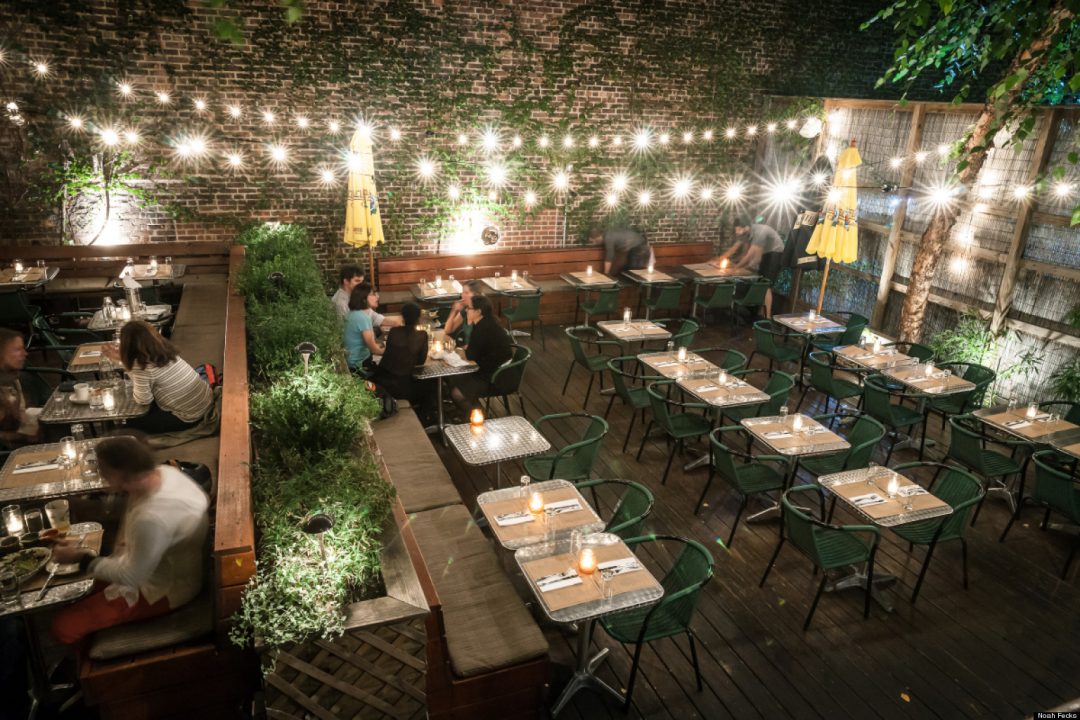 The interiors were fantastic too. Look at this closeup of their fabulous wallpaper. It's local landmarks done up in a day of the dead design.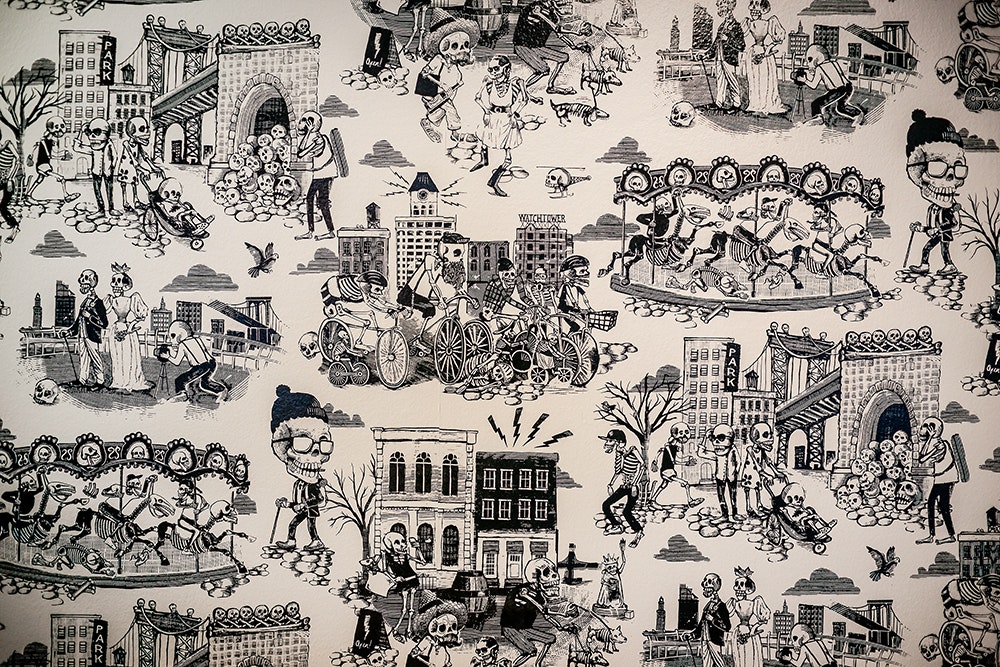 We each tried a different set of tacos, ordered the guacamole and washed it down with some tasty sangria. There may also have been churros.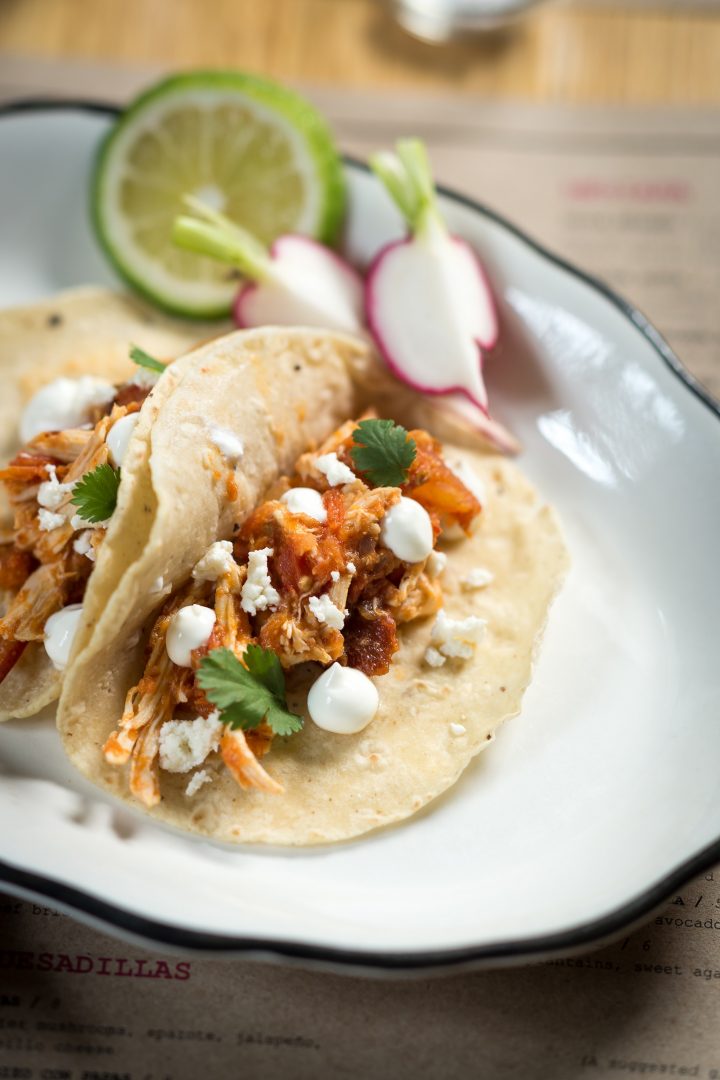 This concludes our Happy Travels series of posts featuring New York City. I hope you have enjoyed coming along.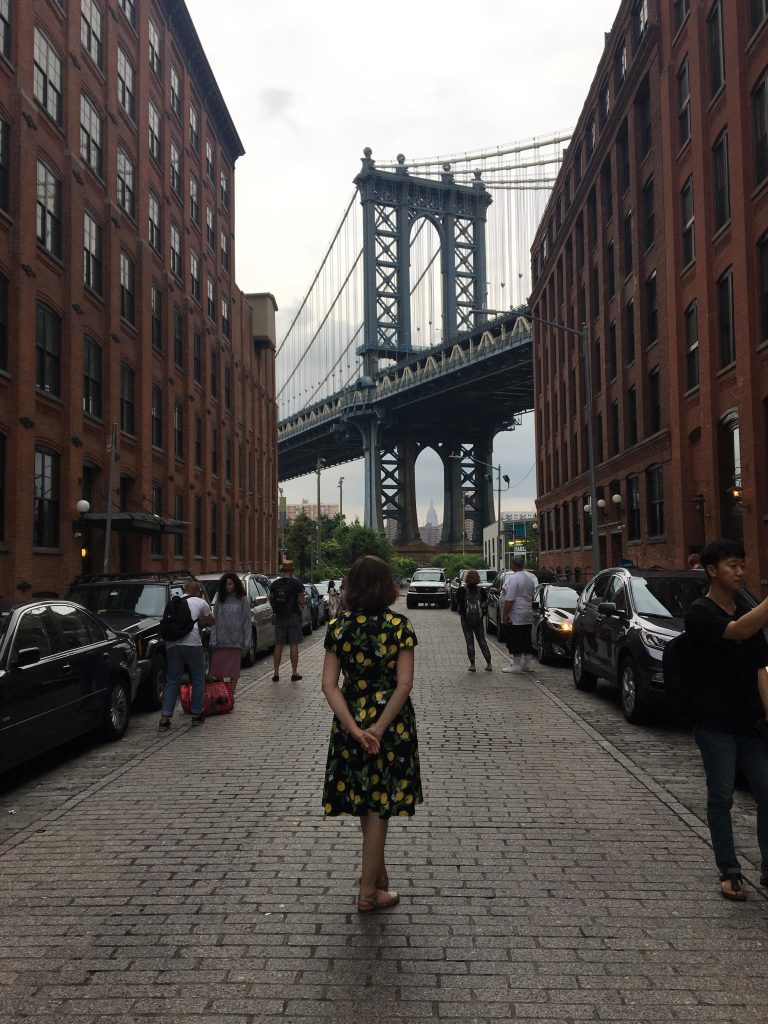 I'll see you on Monday,
Laura
Once again, let me say that all opinions are my own. I was not compensated in any way to promote any of the sites listed above.
You May Also Enjoy
NYC Itinerary Day 1~ Flea Markets and Food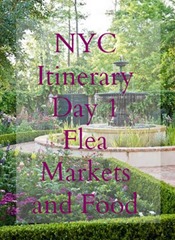 New York City Itinerary Day 2 ~ The Glamorous Life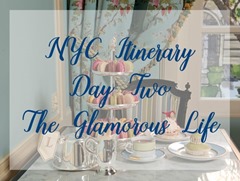 NYC Itinerary Day 3 ~ Nature in the City and The Perfect Pizza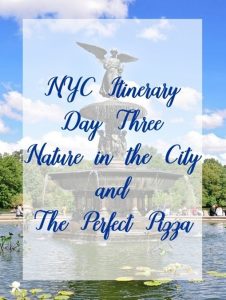 New York City Itinerary Day 4 ~ Gimme All The Eye Candy