We are currently smack dab in the middle of tearing out all of the kitchen floorings here at Storybook Cottage. The refrigerator is currently sitting out on the back porch. #stayclassy But instead of focusing on the inconvenience I prefer to be inspired by lovely Summer Kitchens For Sunny Living.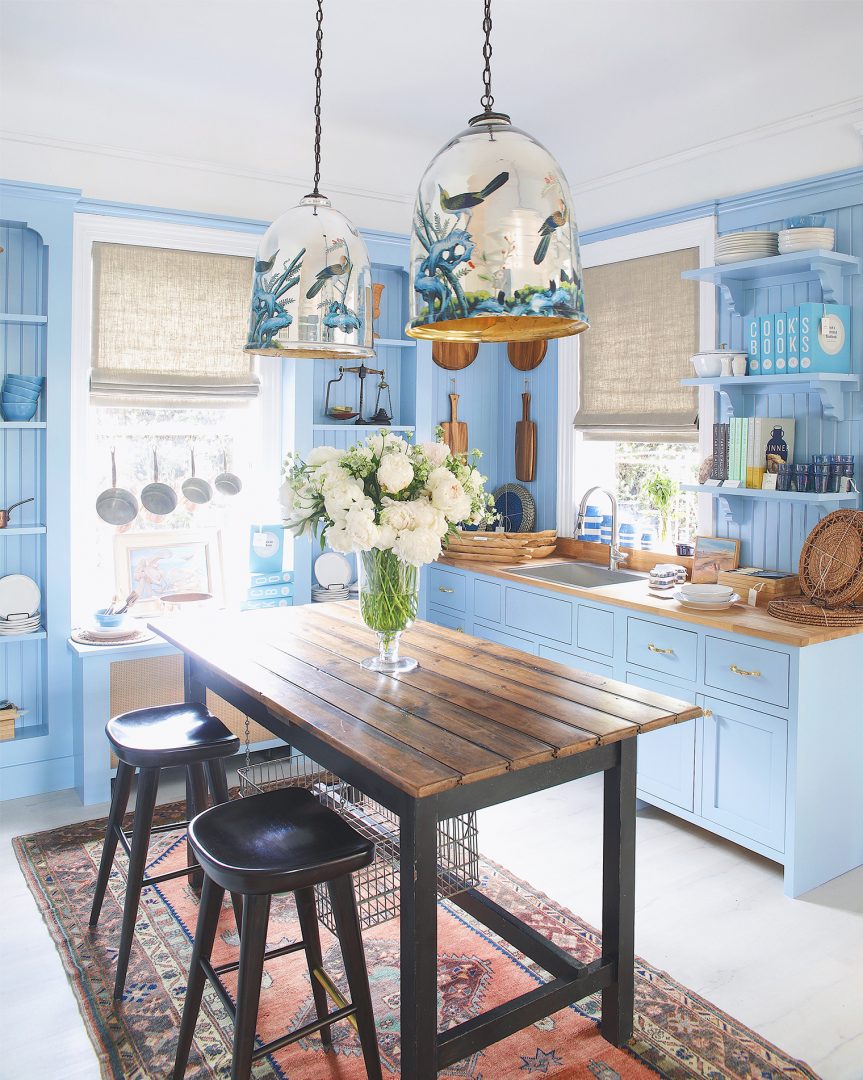 Now, this first kitchen is not an actual kitchen at all. It is a space designed by Sarah Blank Design for the One Kings Lane Southampton store. However, there are so many elements to love in the space. Let's start with the hand painted light fixtures. (I spy a DIY.)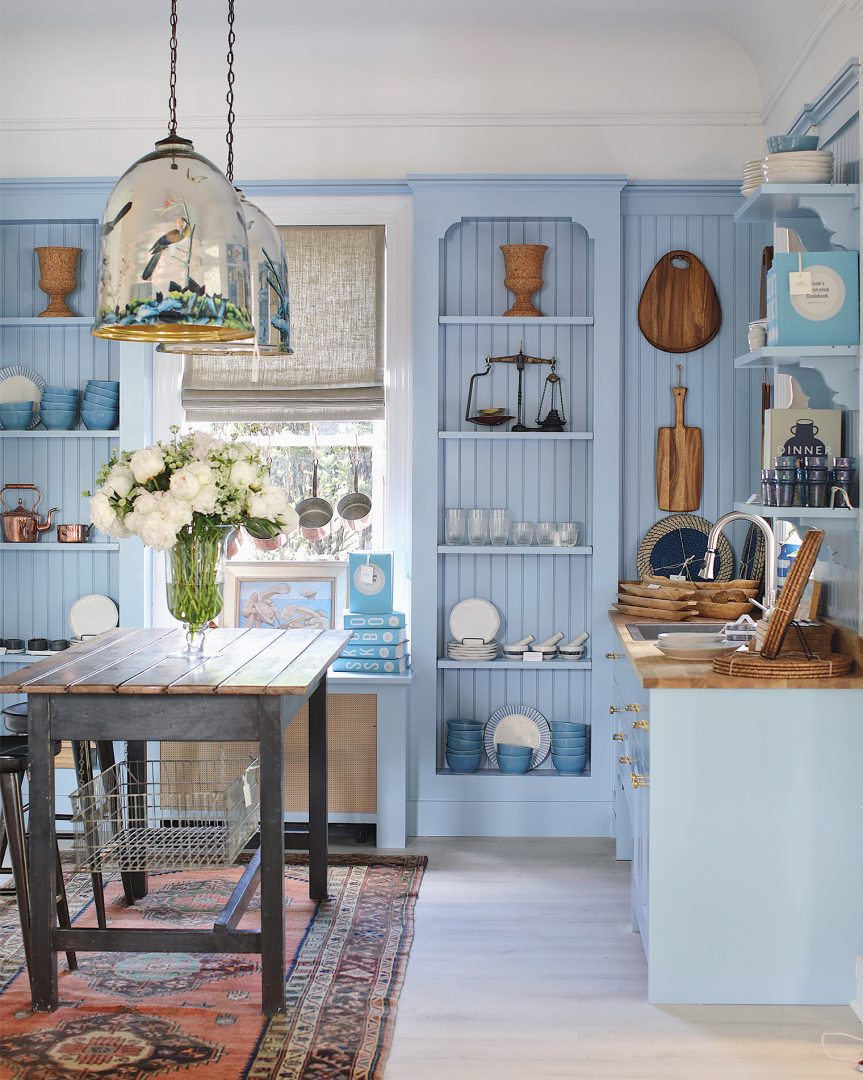 This tranquil kitchen color palette just instantly makes one feel cooler on a hot summer day.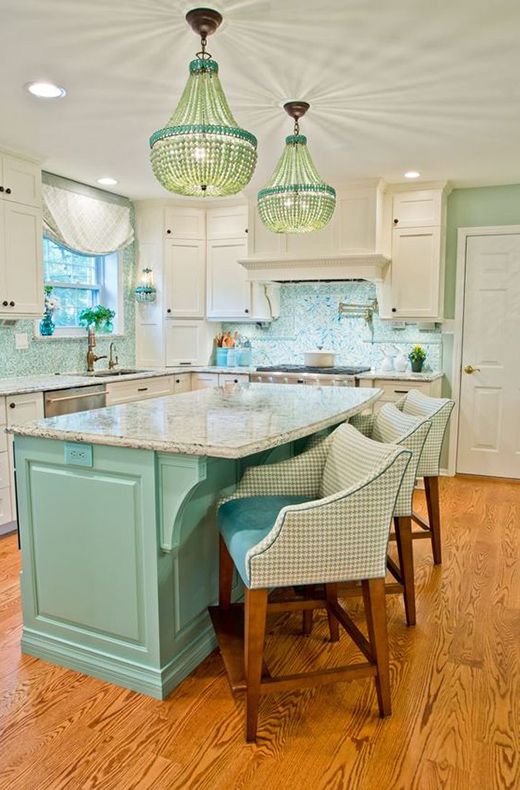 Crisp clean white also provides a bit of classic cool.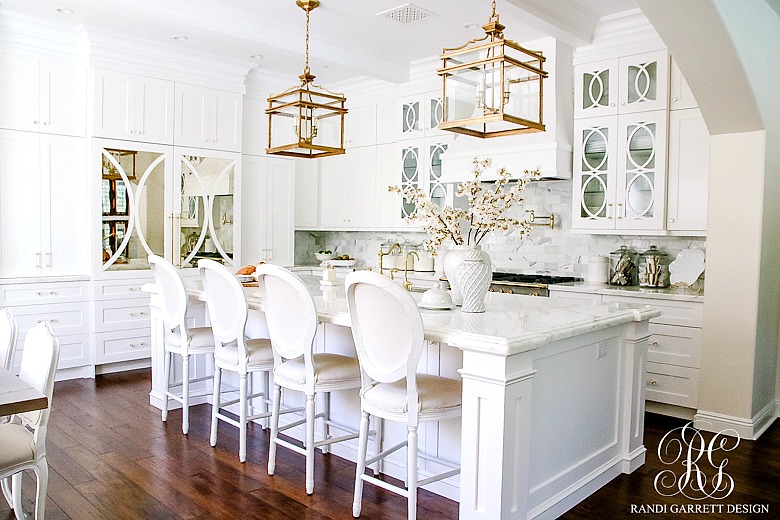 The keys to creating a fresh summer kitchen are very similar to the suggestions I made last week in the summer bedroom decorating ideas post.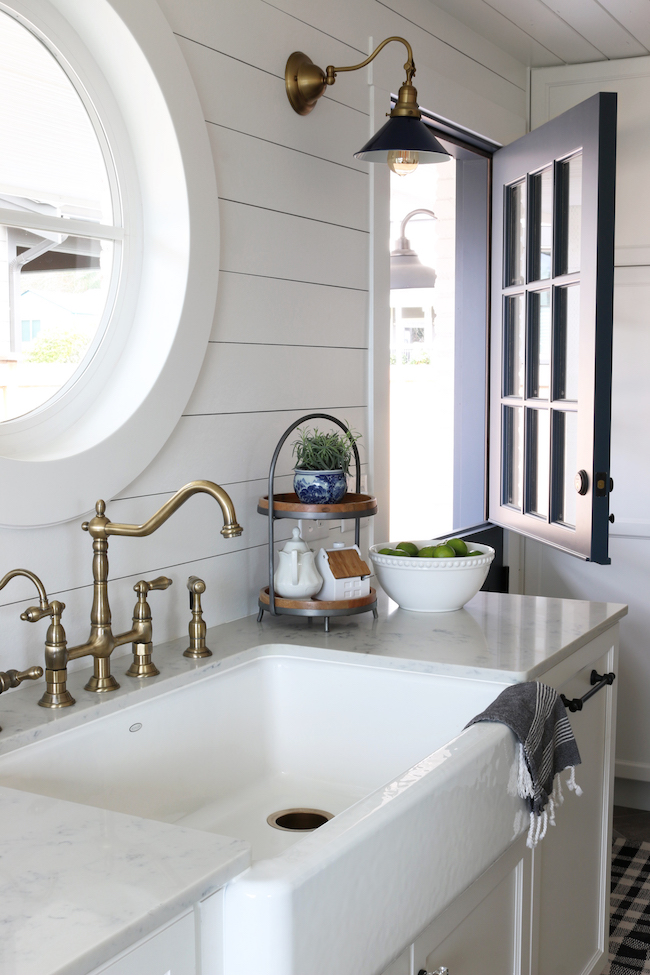 Clear away excess clutter.
Use light or cool toned colors.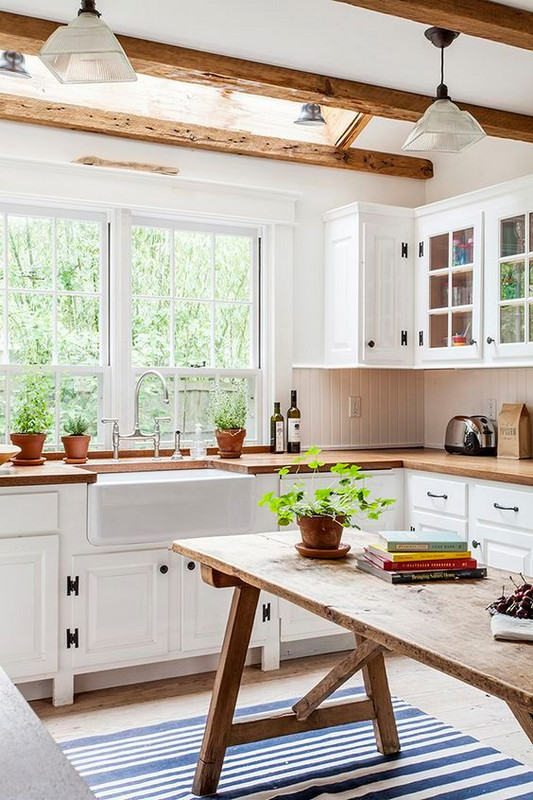 Add seasonal accents such as garden flowers or fresh fruit.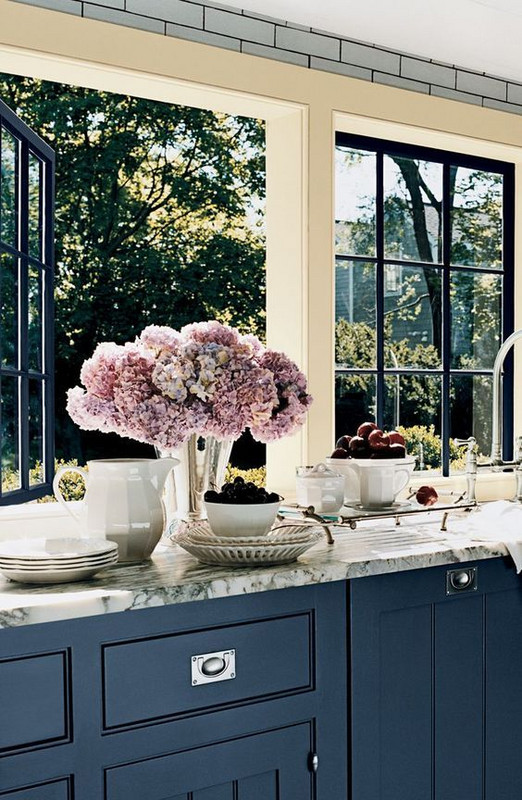 Remove heavy drapery and leave window bare or cover with a sheer panel or bamboo blinds.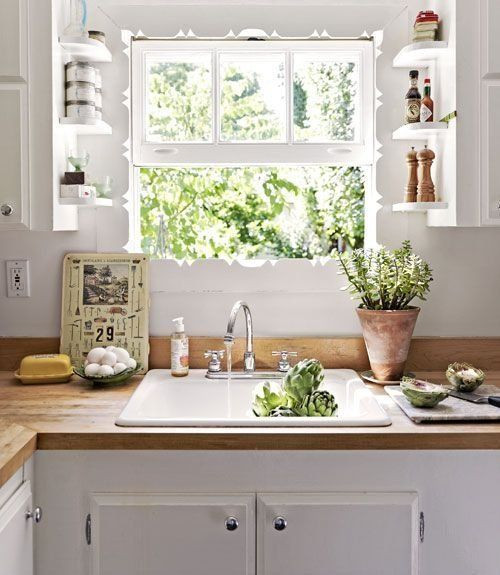 A bit of rattan or bamboo always provides a happy touch of tropical flair.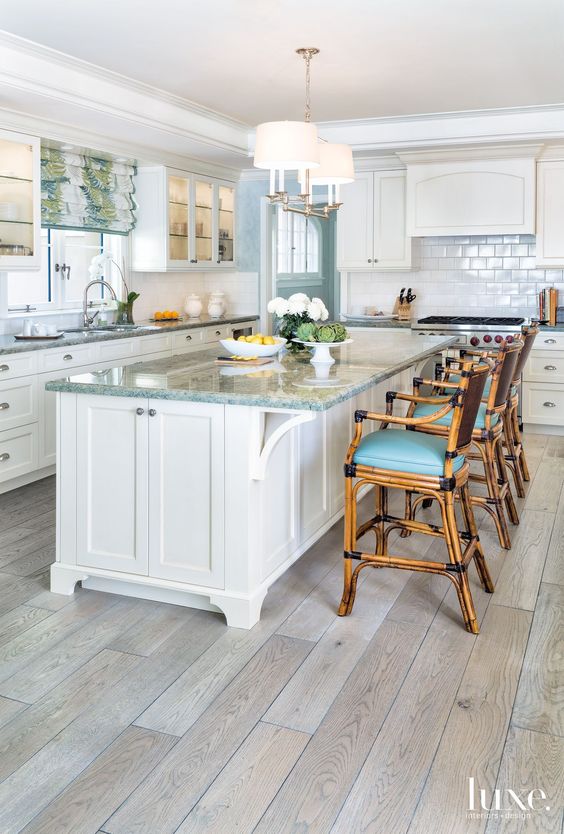 While a pretty lemonade vignette can work wonders too.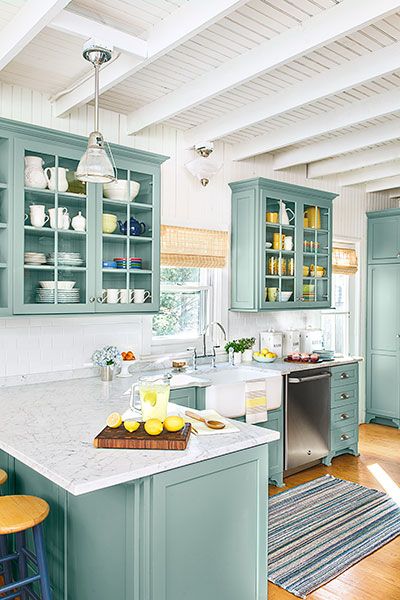 For many people, a summer kitchen means an outdoor kitchen. This is a pretty example of such a space.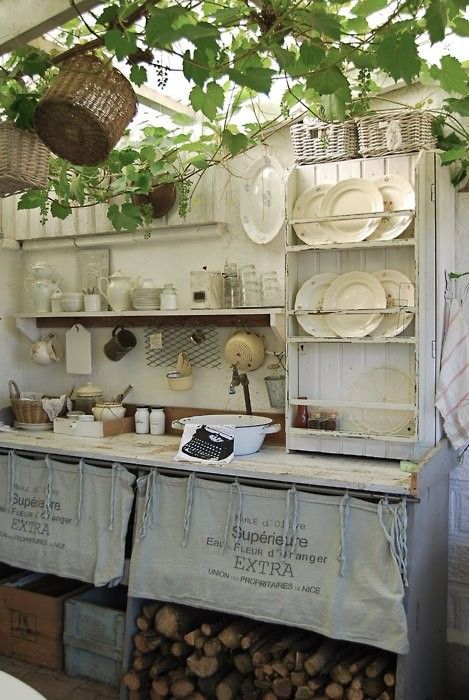 A kitchen that is somewhat both indoor and outdoor is also such fun.
How about a summery backsplash? It would be perfect at a beach house.
I can't  WAIT to share my summer kitchen with you once the flooring is finished!
Laura