Creating rooms in your home that feel somehow lighter can help get you through a long, hot summer. This includes the bedroom which can be easily transformed into a summertime retreat. Summer Bedroom Decorating Ideas.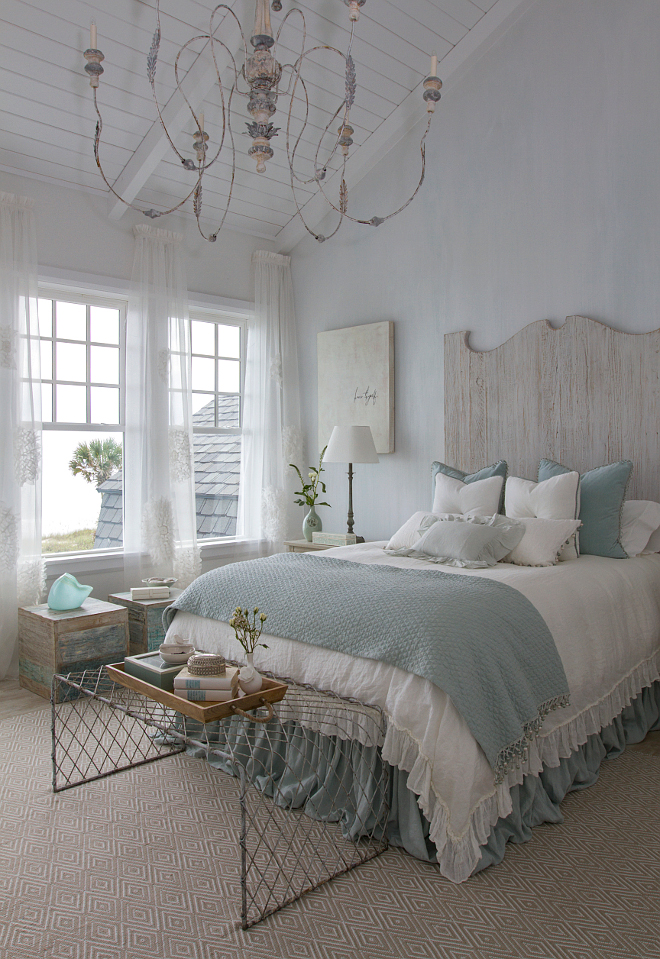 Summer Bedroom Decorating Ideas
Simply removing excess blankets, pillows and other accessories give a room a lighter feel.
Using soft colors and adding in a pretty bouquet of garden flowers can also work wonders.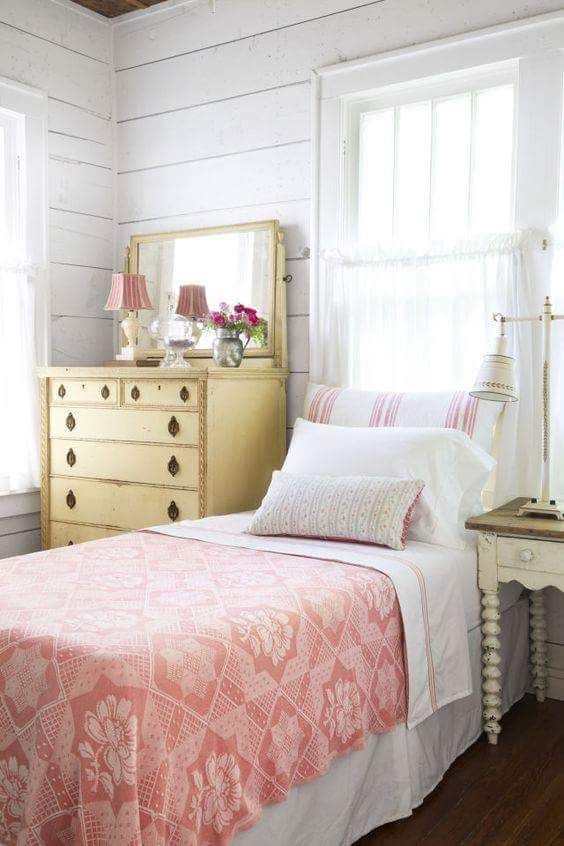 But the sunny season is also a good time to have fun. Bright, festive prints can happily provide a summertime feel.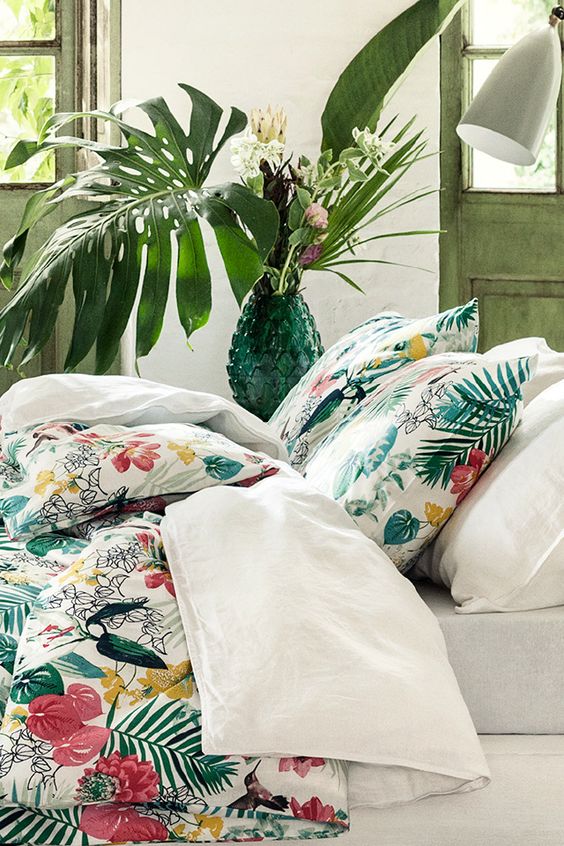 Even simply adding in a palm frond or two can provide a room with tropical flair.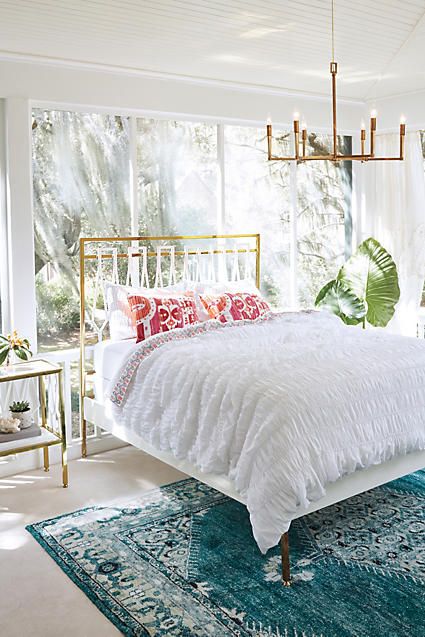 Sheer lace panels are a good choice for windows and such. They are reminiscent of old-fashioned mosquito netting which was once a summertime staple.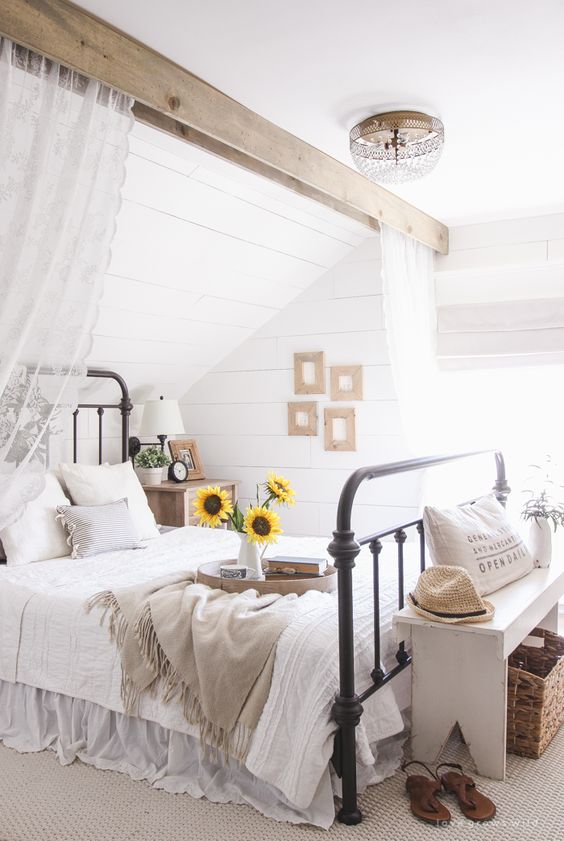 Summer is the perfect time to indulge in florals.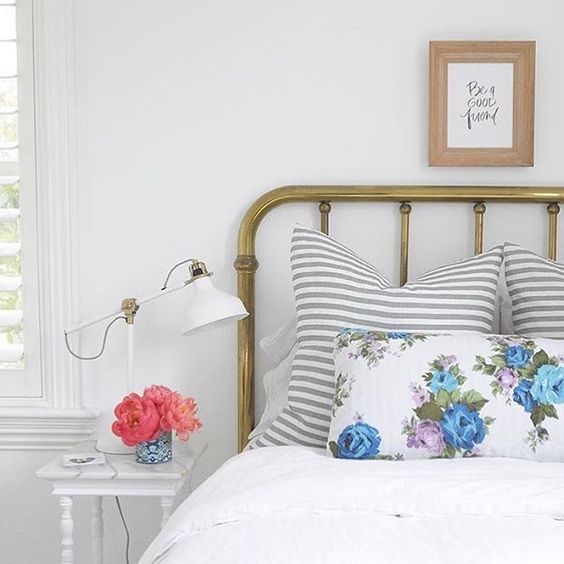 Just a single pillow or an entire bed covering provides the visual essence of the sweet smell of summertime.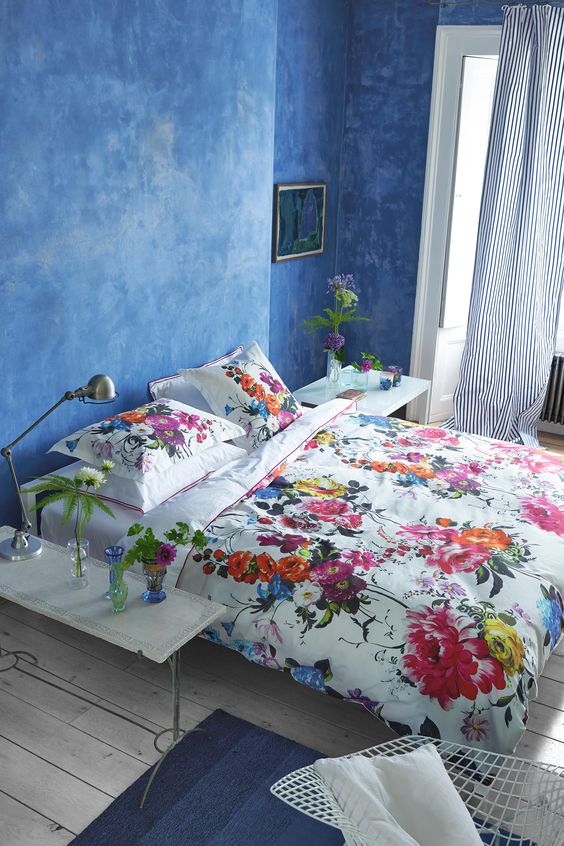 You can also look to iconic designers, such as Lilly Pulitzer when decorating a summertime space. Her bright and happy textiles are the epitome of summertime chic.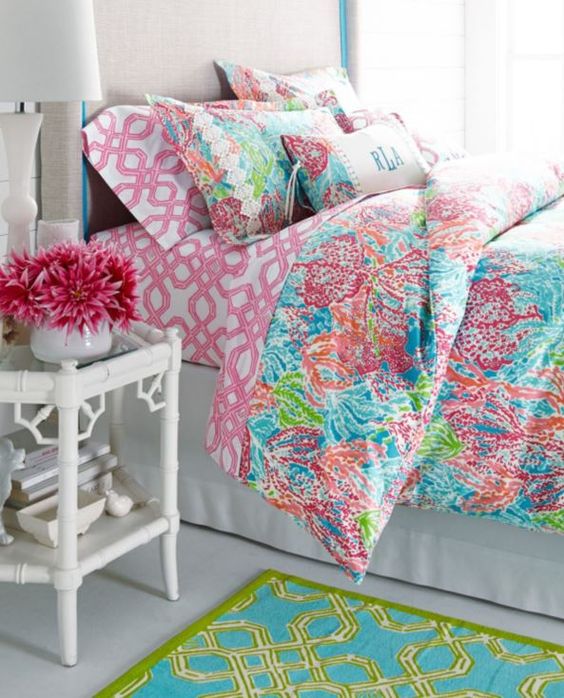 Palm Beach style is also a great choice. I wrote a complete post devoted to this style of decorating HERE.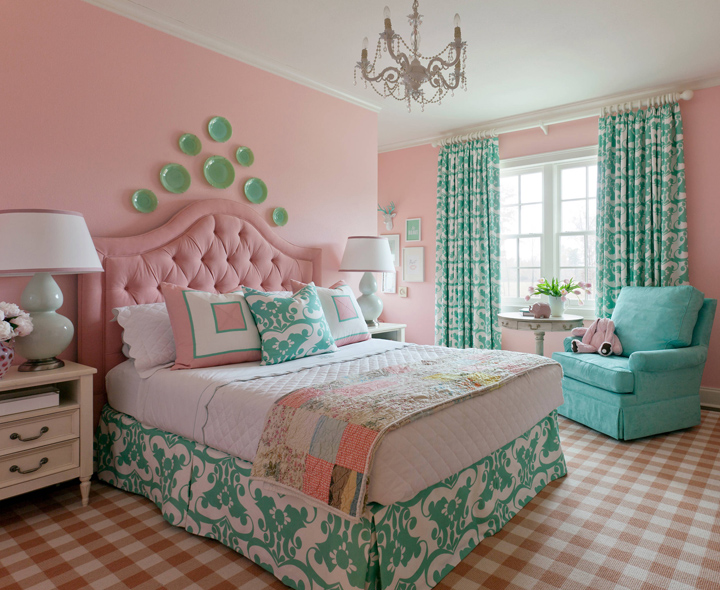 Coastal style makes for such a lovely and peaceful décor.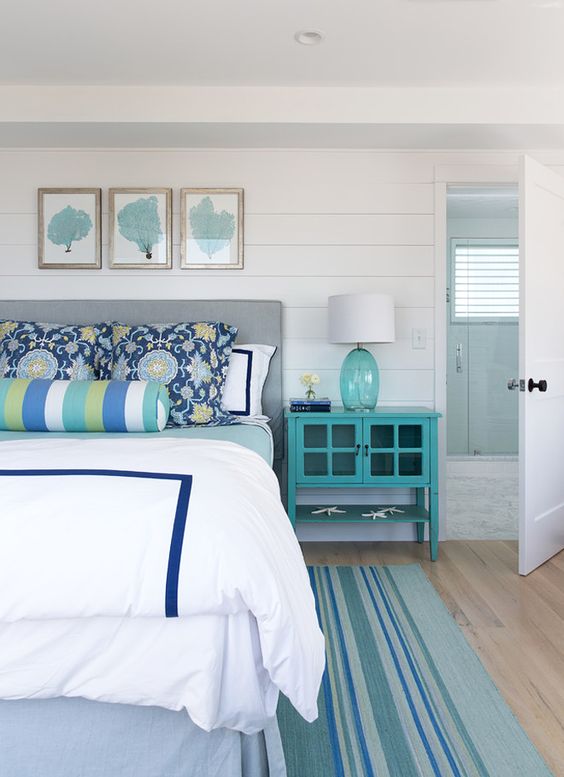 It can easily go beyond classic blue and white if you want something more.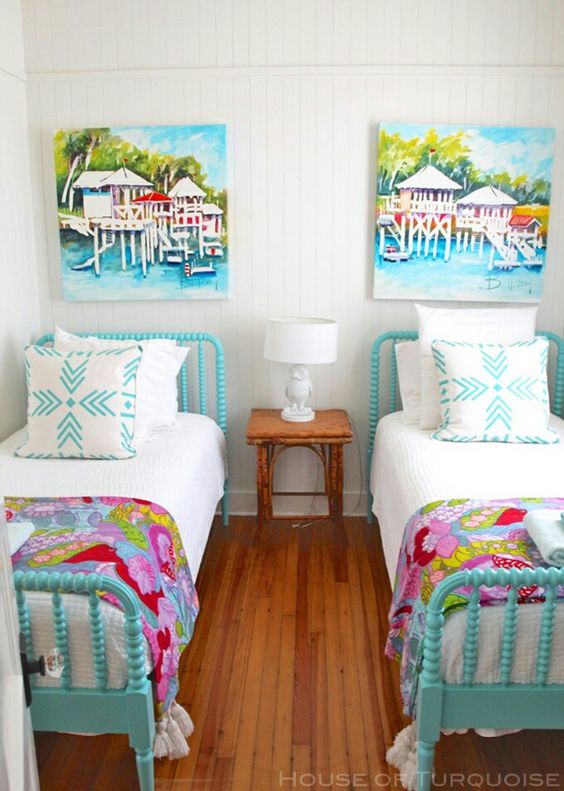 Having rattan in the bedroom can also create a sweet touch of summer.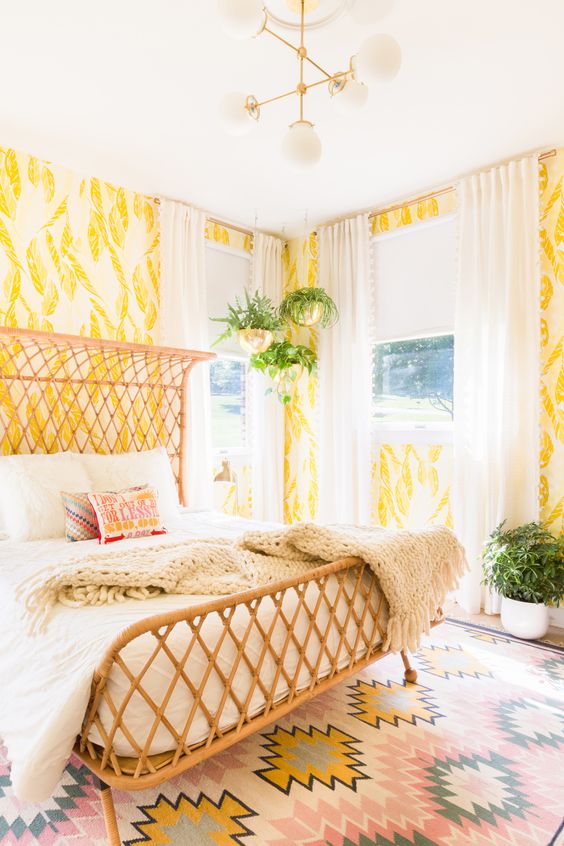 This look can be easily incorporated by adding in a shelf or chair.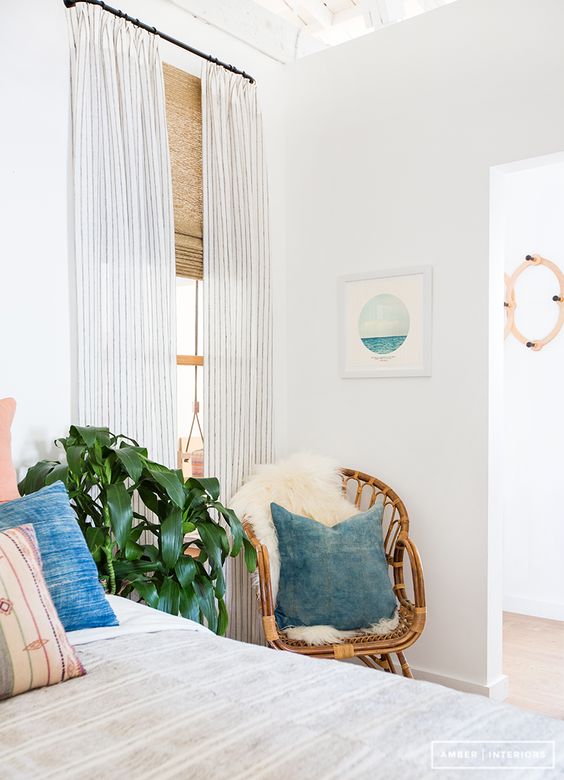 Nautical style is always a sure winner.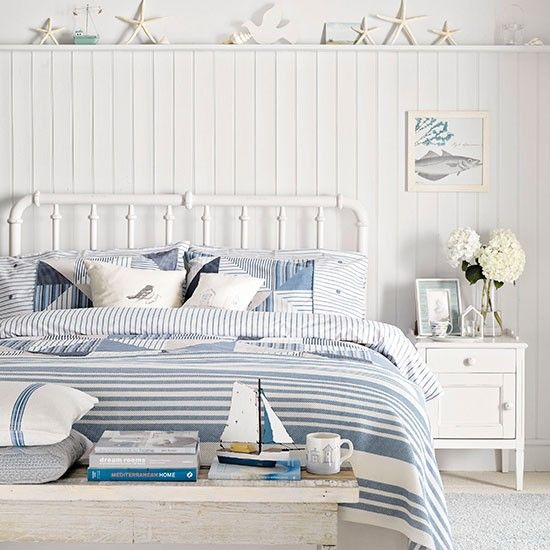 It's fun to include a balanced variety of the above styles to create a bedroom that makes you feel like you are on vacation all summer long.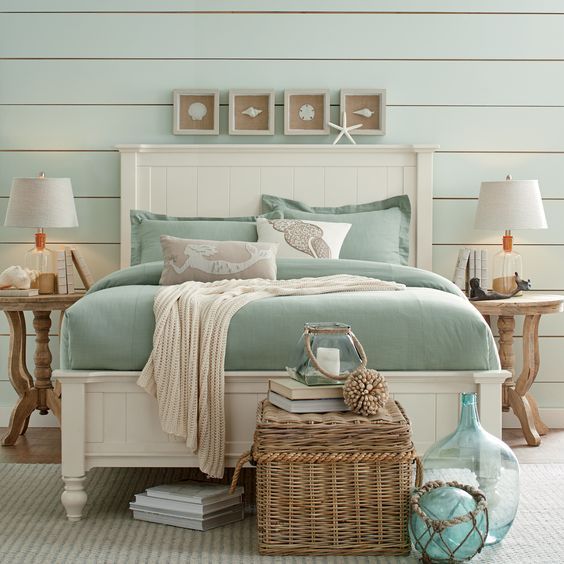 What summer style appeals to you?
Laura