Make an extra long lumbar/bolster pillow for under $10.
A slow, but upwardly rising, trend is the use of an extra long lumbar or bolster pillow in living and bedroom décor.
For those who perhaps are unfamiliar with the terms, a bolster pillow is round in shape.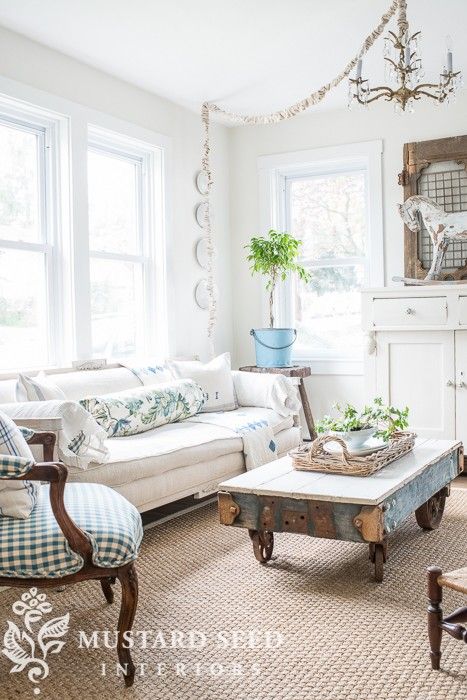 While a lumbar pillow is more rectangular in shape.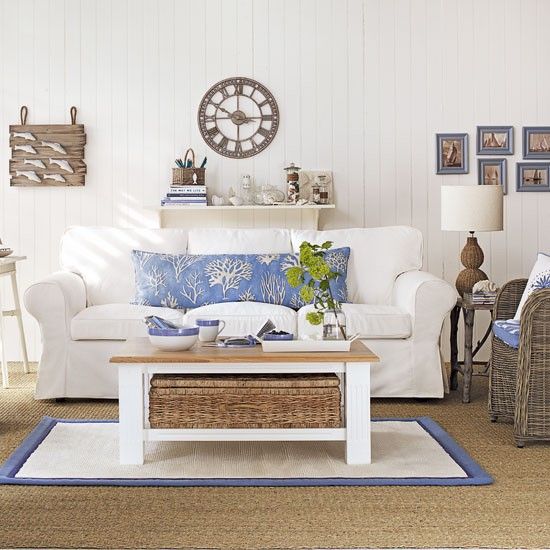 Given their increasing popularity, you can find ready made pillows in this style but they are often quite pricey. So I wanted to offer some low-cost solutions.
If you are handy with a needle and thread you can sew up a table runner and use stuffing or poly fil to fill it.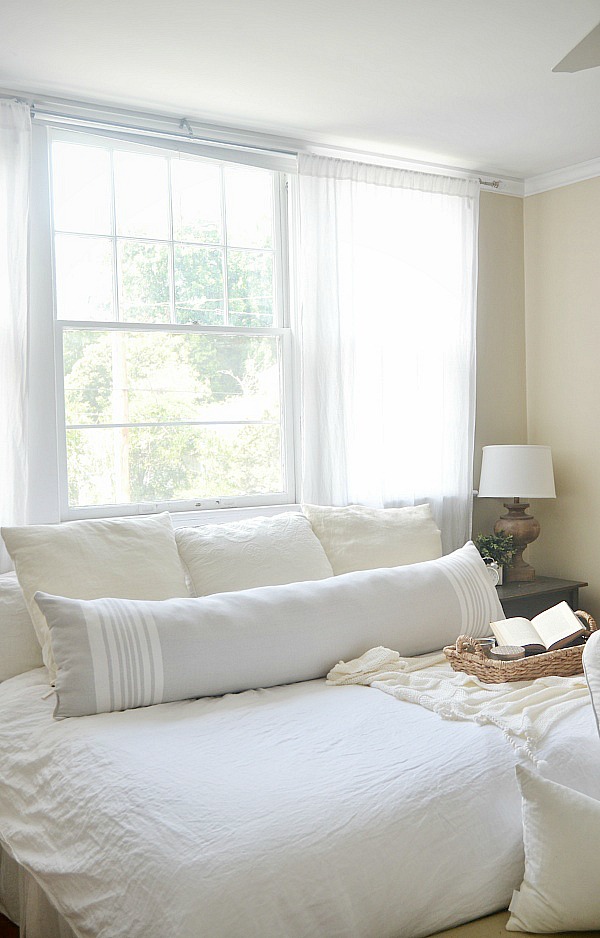 Small area rugs and durries also work well.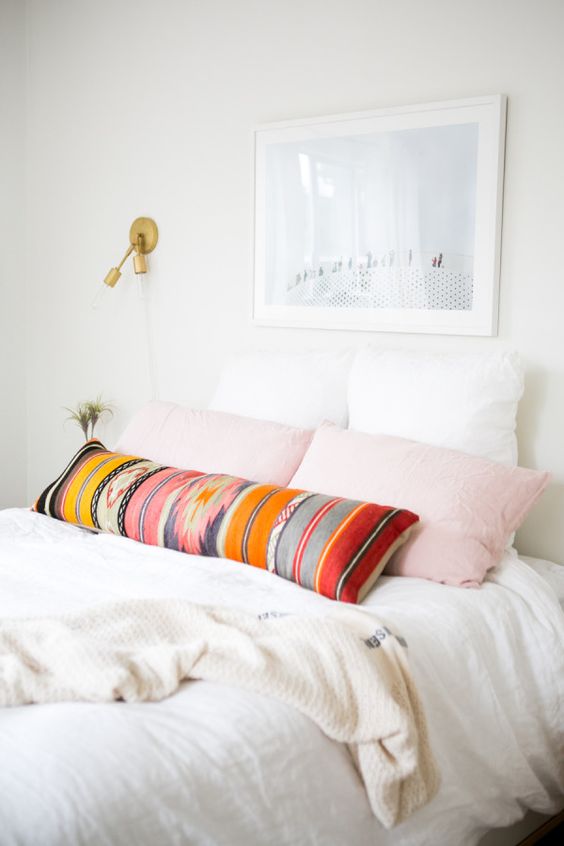 As well as your favorite fabric.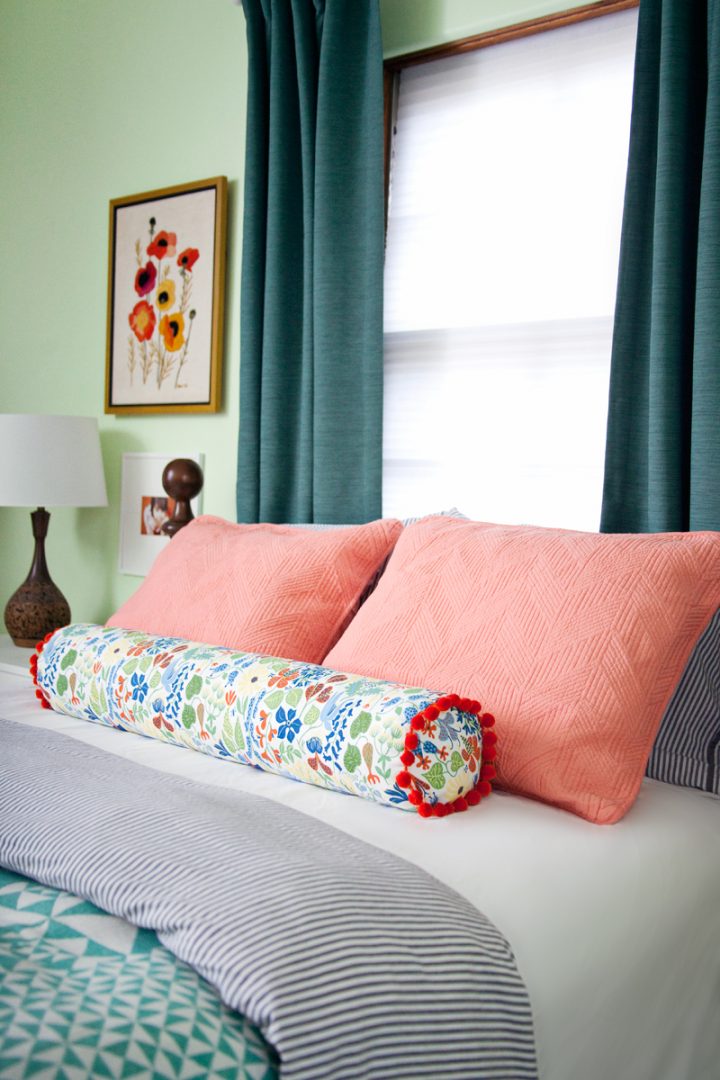 The bolster inserts I used on our antique day bed were found HERE.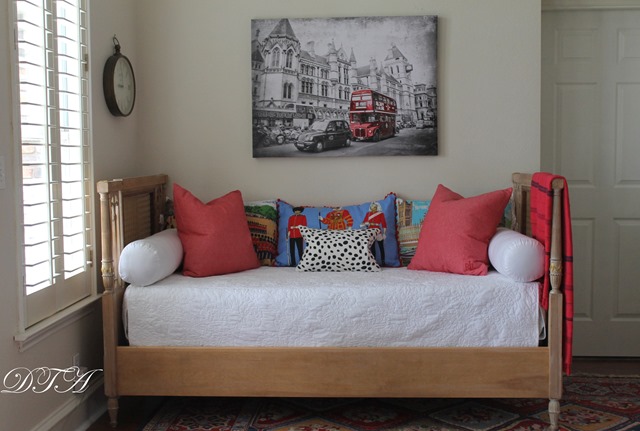 A few "no sew" options are to wrap a scarf or small blanket around a pillow form and pin in place.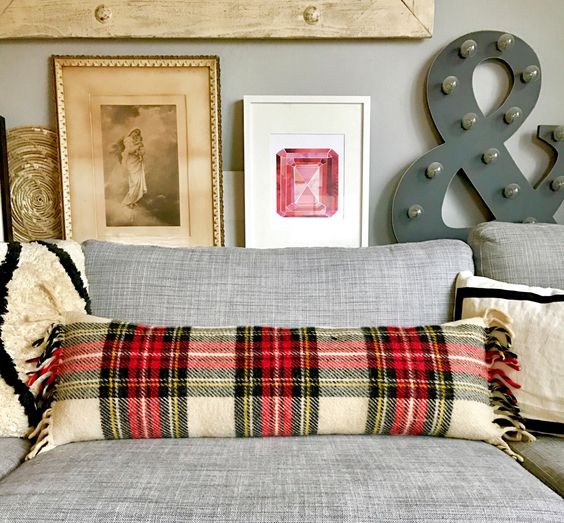 You could also roll a pillow form up in an antique petticoat…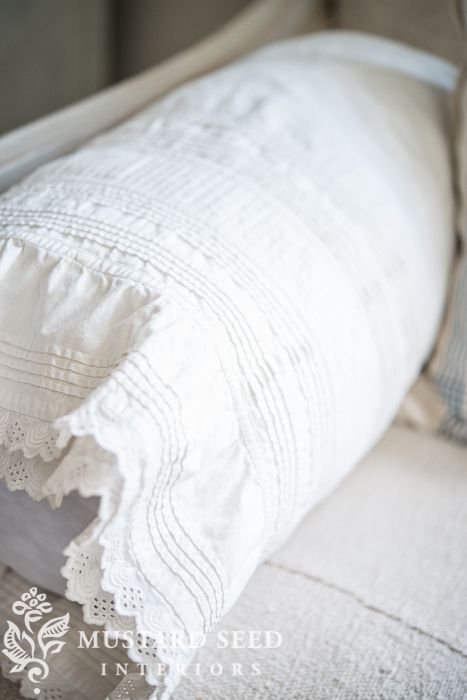 …or other lovely linen, and simply tie it closed.
I also wanted to present you with another cost saving option.
I recently spied a long lumbar pillow on clearance for $8.00 at HomeGoods. The feather insert alone was worth 3 times that amount. It also featured a zippered cover which I prefer. Given that I have kids and pets I like the option of being able to wash a cover.
While the front design was not what I had in mind, the other elements were admirable. I took a seam ripper and separated the two fabrics.
I had a piece of fabric in mind for the front of the pillow so the natural linen color of the zippered back fabric wasn't quite right. So, I made a mini dye bath. The fabric only needed a quick dip and swirl in the dye. It was then removed and rinsed to achieve my desired shade of blue.
The zippered piece of fabric was placed in the dryer to set the color and then ironed. I then simply sewed the back fabric piece to my new front fabric selection.
The front fabric of the pillow was a vintage Startex brand kitchen towel my cousin Lynn had graciously given to me. You can find similar linens, such as Wilendur, on Ebay and Etsy.
I am so very happy with how the extra long lumbar pillow turned out.
It's the perfect accent to my great-grandmother's quilt.
Such happy colors for summer.
Several of you asked how the antique quilt topper was finished so I have written a "How To" post.
Laura