This boy has been making our lives bright for over 11 years now. At 12+ years of age, he is still as spry as ever. As evidence, jumping up onto the kitchen chair trying to sneak a bit of treat. What's Brightening My Day Vol. 5.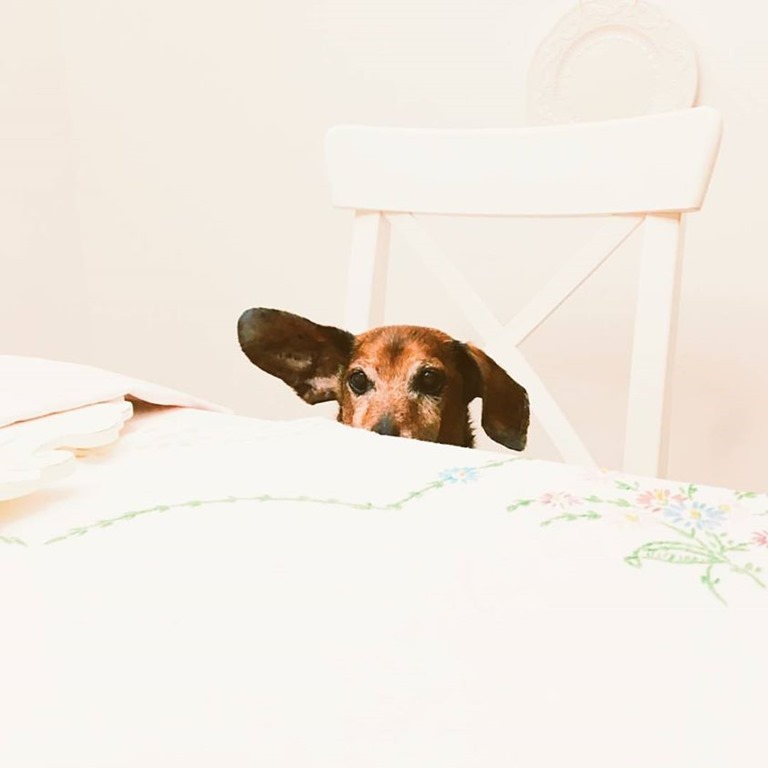 What's Brightening My Day Vol. 5
2. Treats
I came home from Round Top completely worn out but rallied to ensure that the Fashionista's birthday was lovely.  Like her great grandfather, Papa Jack, she'd rather have anything but a cake. This year's treat was a Key lime tart with a graham cracker crust from Central Market. I jazzed it up with vintage angels found at Round Top and plastic flowers leftover from my lovely mom Nadine's cake decorating days. The tart was set alongside her favorite coral pink roses and Ladurée tea was served from a vintage $2 Round Top teapot.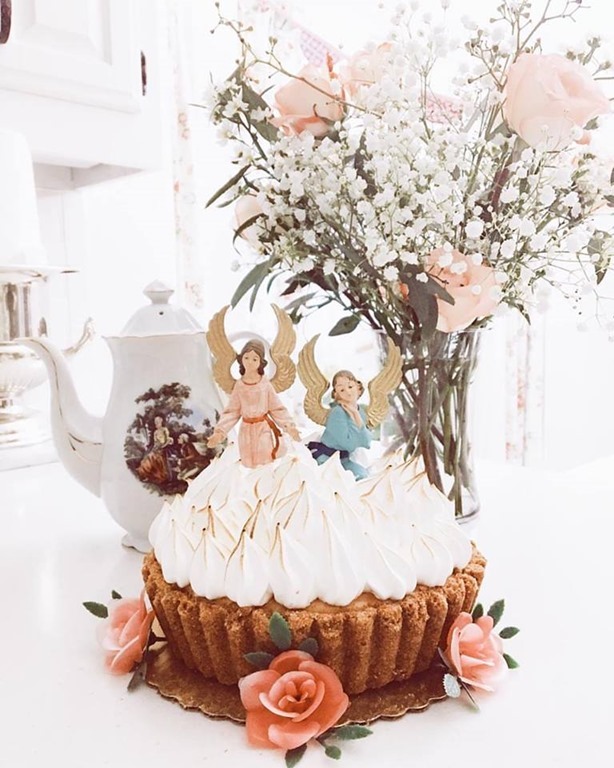 3. Mexican Food
I could eat Mexican food every day. My daughter is the same. She chose Joe T. Garcia's gorgeous patio as the spot for her celebratory birthday dinner on Tuesday.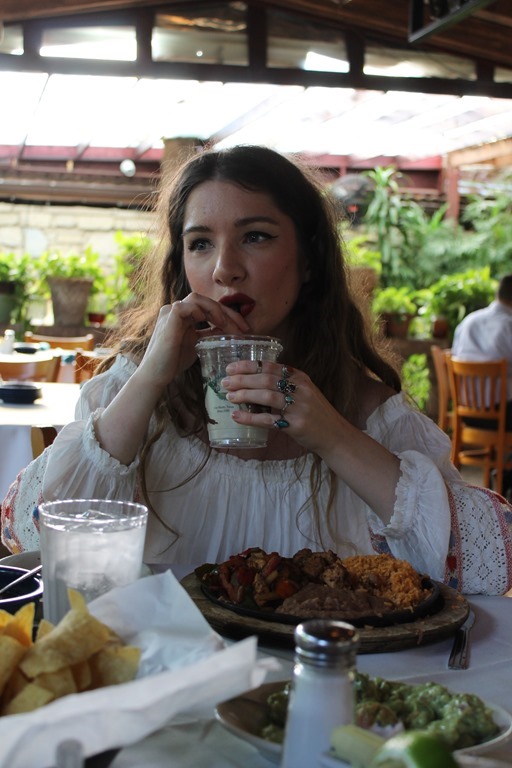 4. Siblings Who Genuinely Like Each Other
I know that sharing the same wacky mom doesn't automatically make you best friends. I am SO thankful that these two truly do love one another.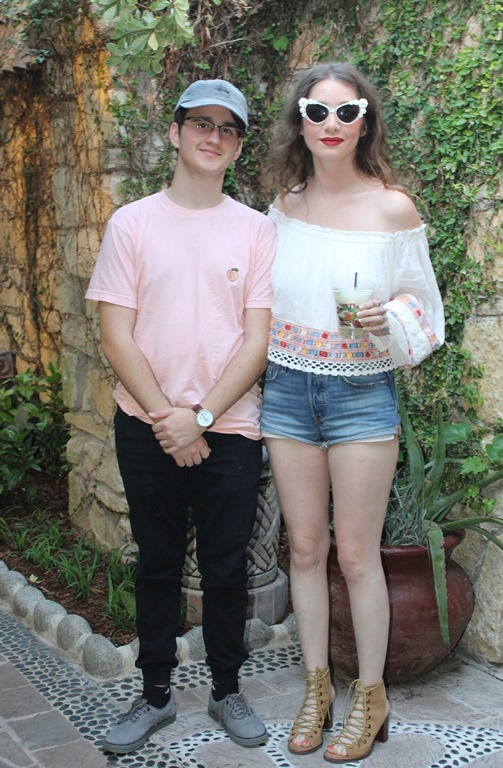 This past weekend something really special happened. It was a surprise to our son, and we knew only a few days in advance, that he was going to receive a nomination into the honor society of the Boys Scouts of America.
5. The Order of the Arrow
The Order of the Arrow recognizes those Scouts who best exemplify the spirit of the Scout Oath and Law in their daily lives.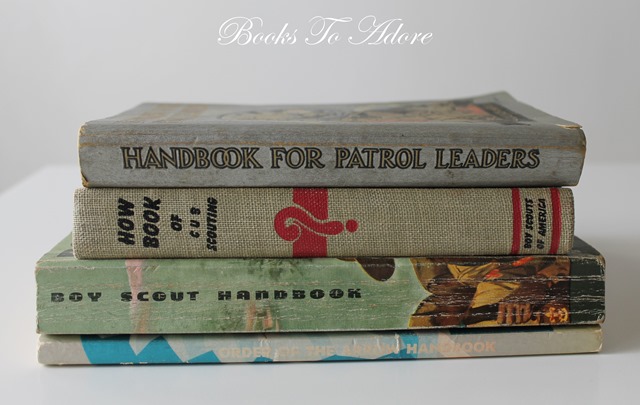 The focus of members in The Order of the Arrow is:
 Brotherhood – in a day when there is too much hatred at home and abroad.
Cheerfulness – in a day when the pessimists have the floor.
Service –in a day when millions are interested only in getting or grasping rather than giving.
The motto is: "Let us catch the higher vision, Let us find the greater beauty, In the life of cheerful service."
As a mom, I was so saddened to miss the ceremony. But being at Round Top allowed me to find a few treasures that Sweet Guy will appreciate in his new endeavor.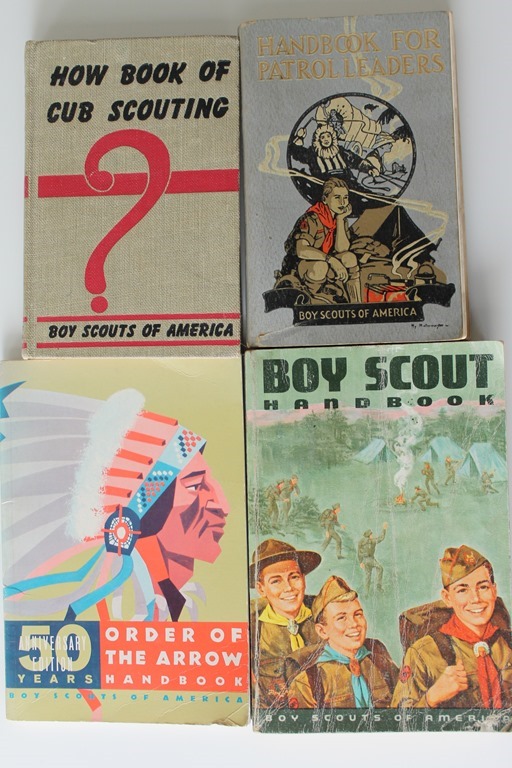 What is brightening your day?
Laura