The Round Top Round Up. For those who might not know, Round Top is a teeny tiny town (population 90) in Texas that has the sweetest historical architecture, lovely boutiques, and wonderful people.
The restored 19th-century Lutheran church, Haw Creek Chapel, in Henkel Square.
The Round Top Round Up
The Round Top population explodes twice a year when it hosts Antiques Week. Dealers come from all over the world to pitch their tent or prepare their booths. Other than traveling to Europe itself you won't find a greater range of treasures.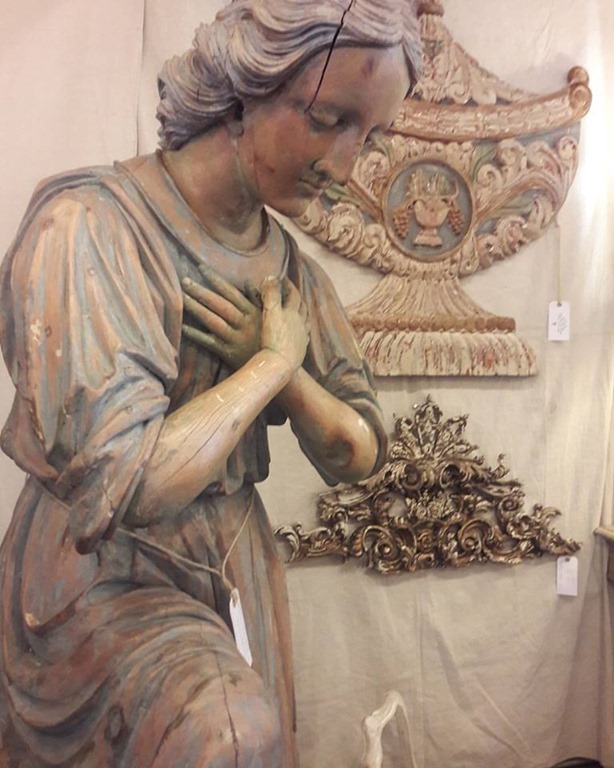 We left on a glorious sunny morning. Waco is a good halfway stopping point from our home.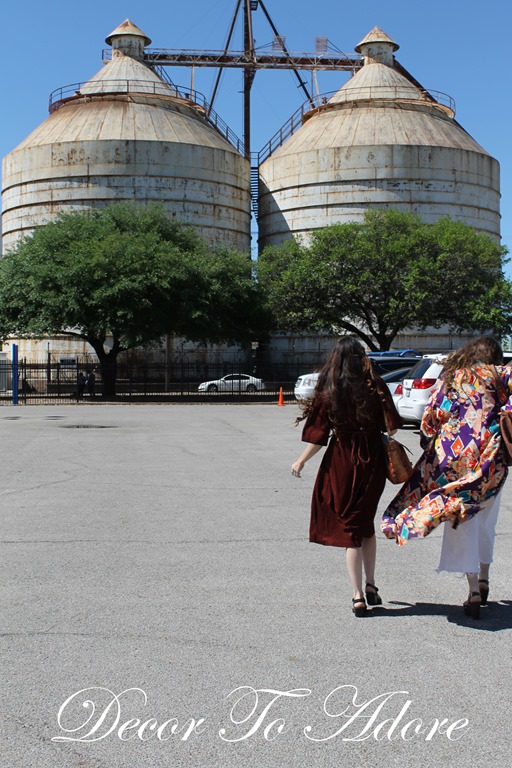 I'll post more on Magnolia Market very soon but in the meantime, I would like to say that the food trucks there are amazing. We enjoyed a savory crepe for lunch.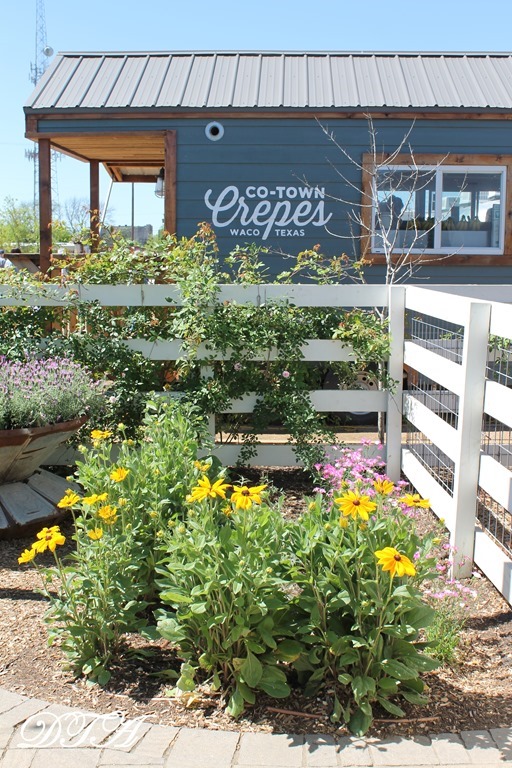 We enjoying staying in the nearby town of La Grange. It too features nice shops, good restaurants, wonderful people, and fantastic historical architecture. I don't have any specific hotel/motel recommendations. We have never stayed in the same spot twice. We know eventually, we will find our favorite place.
Liz and Alyssa Lou ready for the 2017 Junk Gypsy Prom.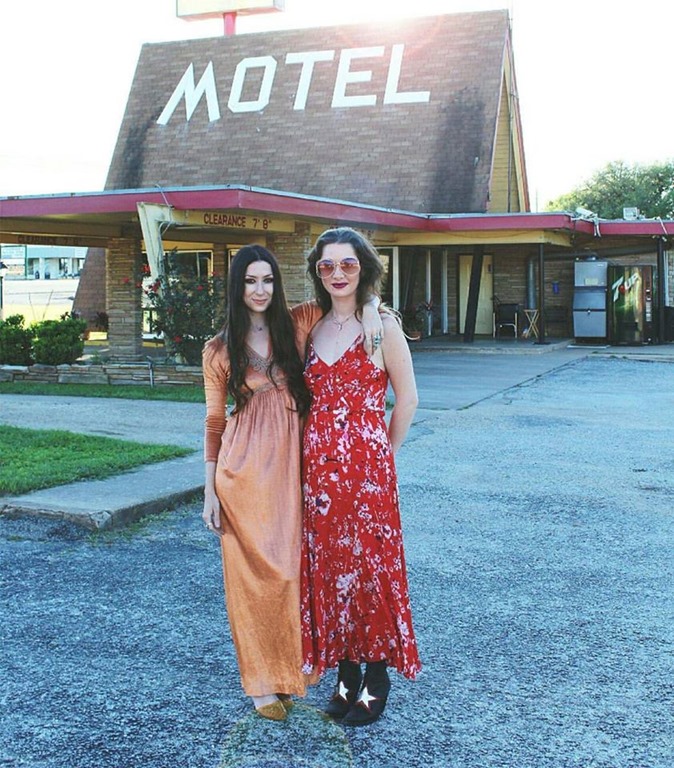 It's early to bed and early to rise to get the best deals. Our first stop is always Marburger Farms. It's a good foray into what lies ahead. As I told our first time traveling companion Liz, "Here you can train your eye on what is the real antique. Then, you go treasure hunting in the fields for bargains."
However, there are wonderful, one-of-a-kind things you will only find here.
I love the people who attend as well as sell at the shows. So much fabulous style and hearts as big as, well Texas!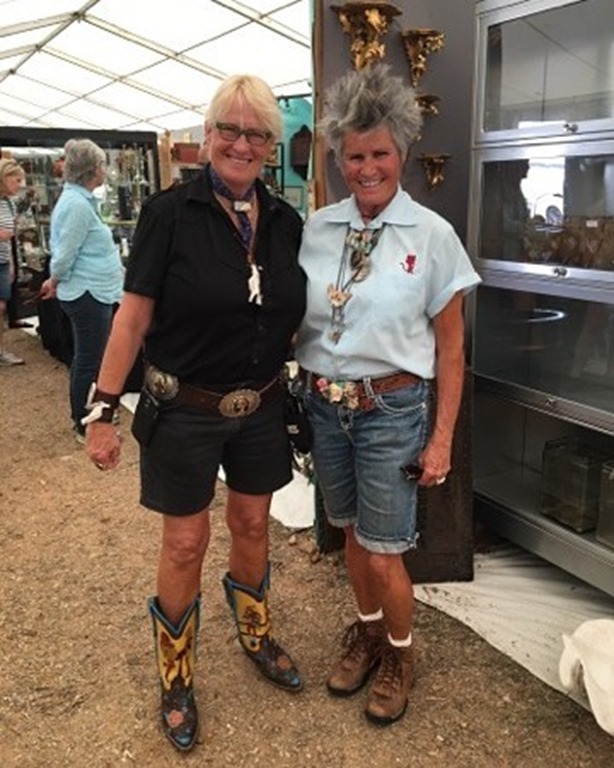 The Food
Most of the time you will be surprised at how great the food generally is. Our first night we sampled things from a food truck near Zapp Hall and that was not great. In general, the lines can be long, but it goes by quickly seeing everyone dressed up for the Junk Gypsy Prom and general shopping attire.
Our second night we had a great dinner at Las Fuentes Mexican restaurant in La Grange. It is situated in an old church. Talk about ambiance!
The next night we dined at Napoli in La Grange where the homemade pasta was fabulous.
Our last early evening was spent at Royer's in Round Top and yes, we had pie for dinner. 🙂
My view at dinner at Las Fuentes.
I always carry water, hand wipes, sunscreen, and my handy metal shopping trolley out into the fields. You will get dirty and only porta-potties are available. But this is where the deals are. If you don't necessarily like the thrill of the hunt the permanent buildings along the highway between the towns of Round Top and Warrenton are also wonderful, just more expensive.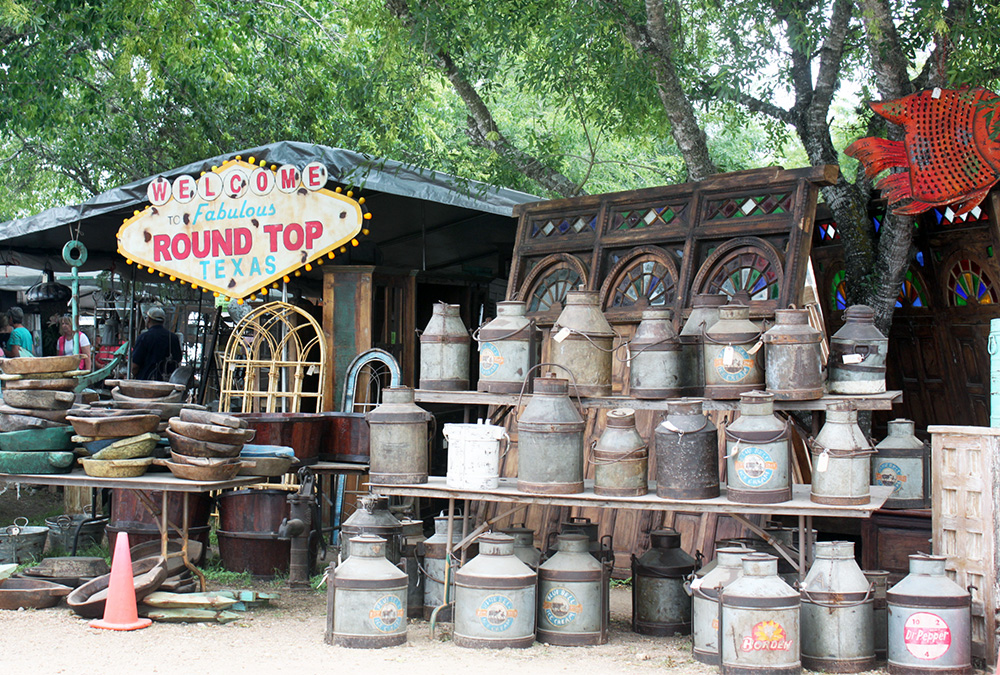 Once again we stopped in Waco on our way home. Health Camp, a favorite of Chip and Joanna's, offers Frito pie, delicious hamburgers, hot dogs, French fries and superb milkshakes. The prices are great.
We also hit Style Station which is a 30+ year Texas institution for vintage clothing and accessories. It's also a bit of a hunt, but the prices are good and the owners are fabulous. You cannot be in a hurry when stopping here.
What's your favorite place for finding treasures?
Laura