Tomorrow is the Fashionista's birthday. We are celebrating by everyone working a full day…boohoo! However, the family does have plans to meet her for dinner. I've also compiled some wonderful décor and DIY ideas featuring her current color crushes ~ rose and gold. Here iareFashionista Favorites Rose and Gold.
Fashionista Favorites Rose and Gold
Let's start the celebration with cake!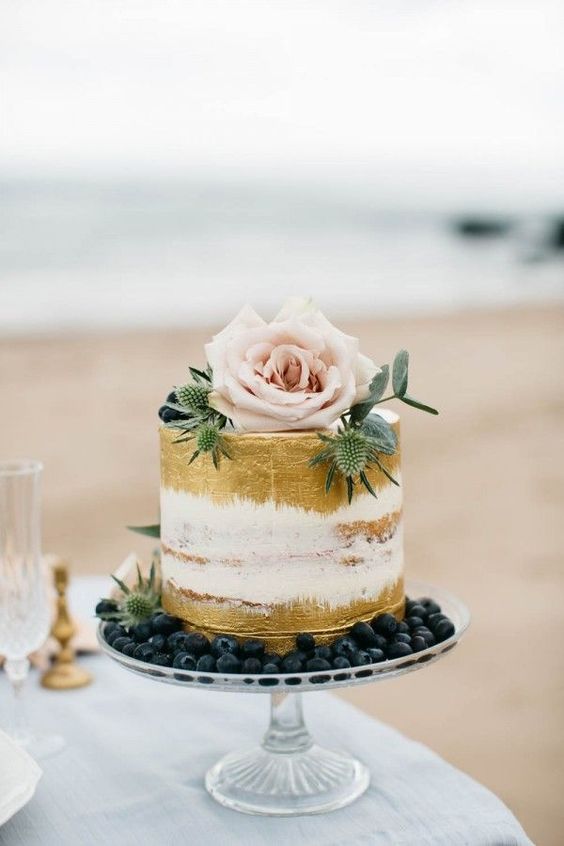 This sweet "naked cake" features French macarons ~ a favorite of the Fashionista's.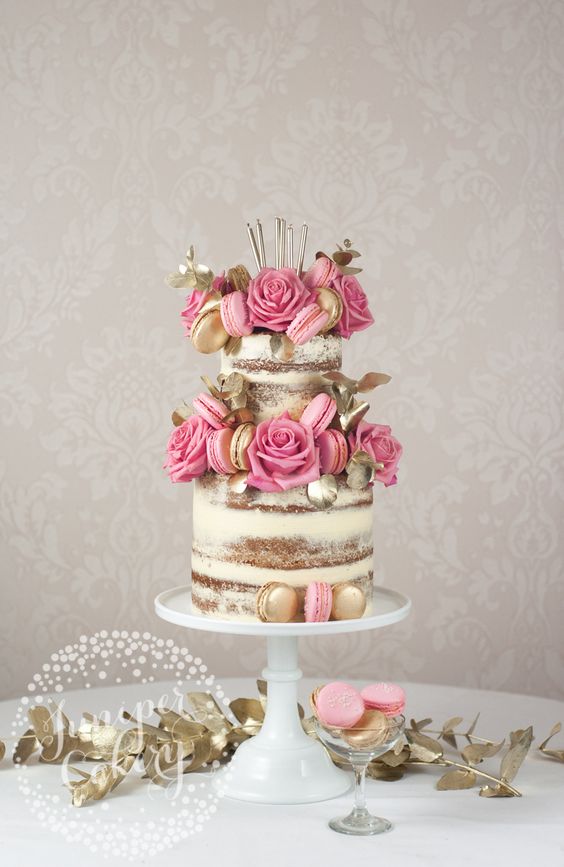 Miniature animals wearing party hats, why yes, she would love that!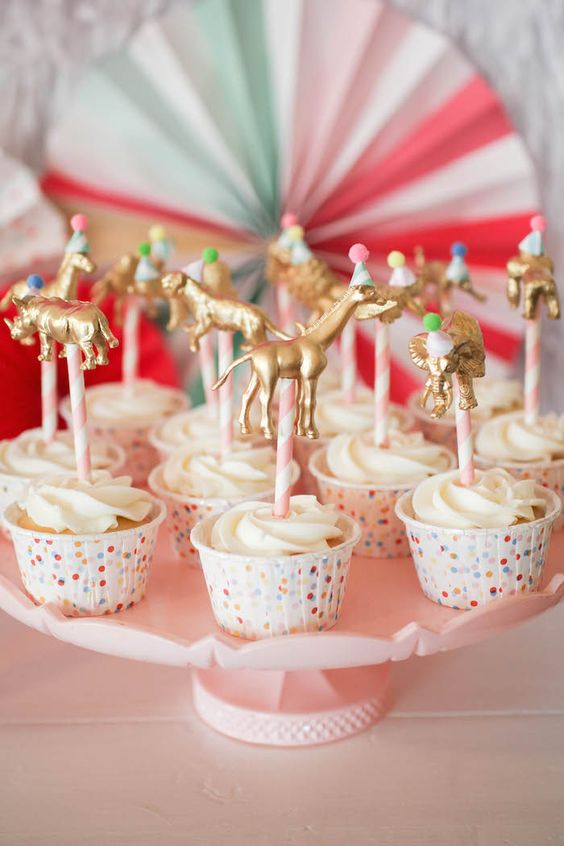 Simple washi tape flags and gold foil liners could easily elevate store bought cupcakes.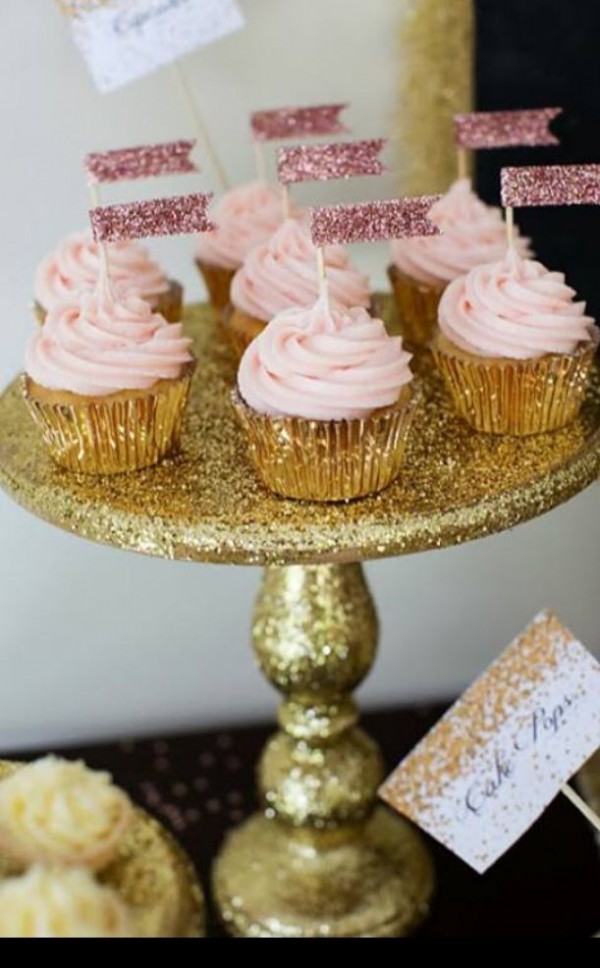 Over the weekend we celebrated with glasses of Peach Amour De Paris sparkling wine from Trader Joe's. If only we had had edible gold glitter on the glasses!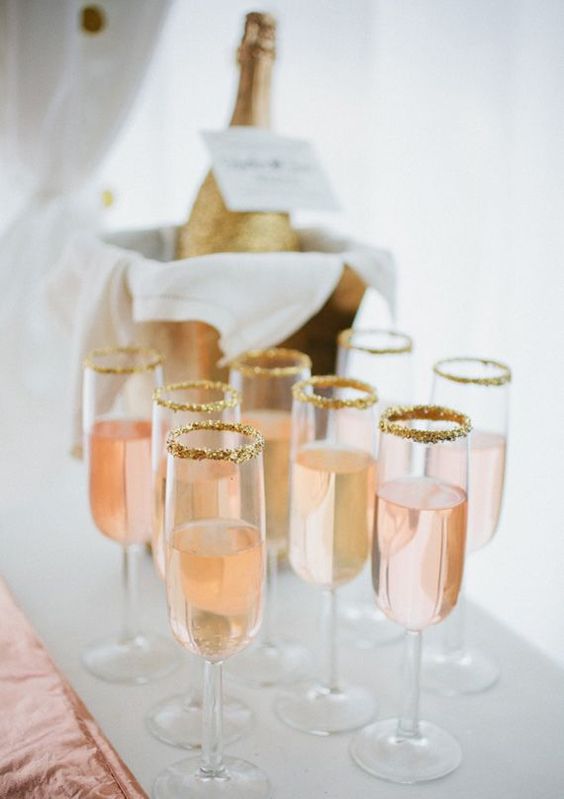 Pink paper straws elevate everything.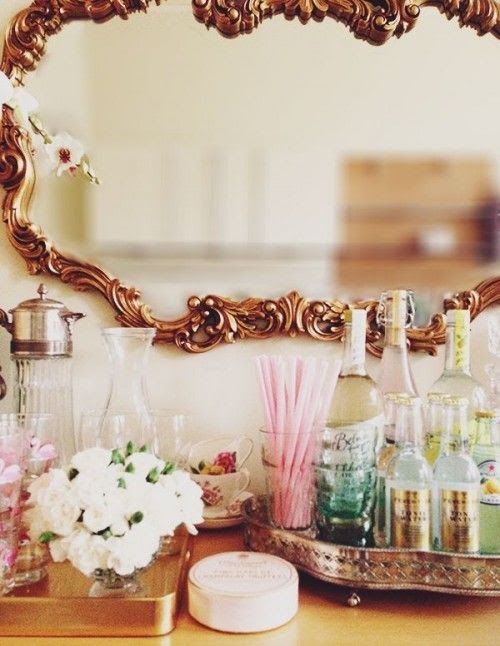 For the birthday table décor bring on the gold flatware. Dollar store chargers are easily updated with a bit of spray paint and a few white flower offerings can be gathered from the grocery store.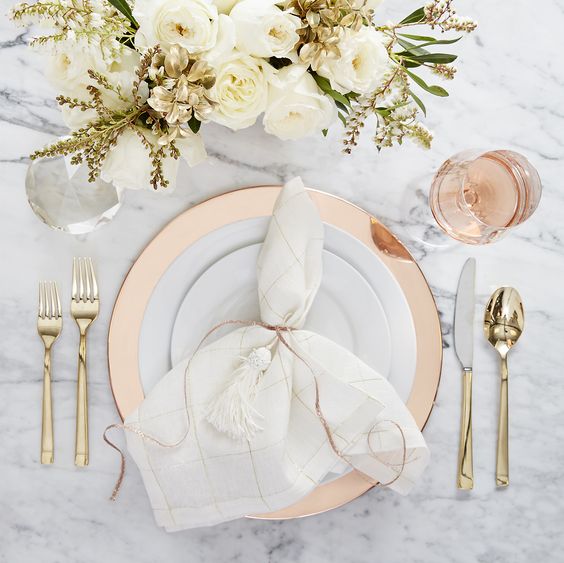 We could use these fabulous plates from Studio One Studio.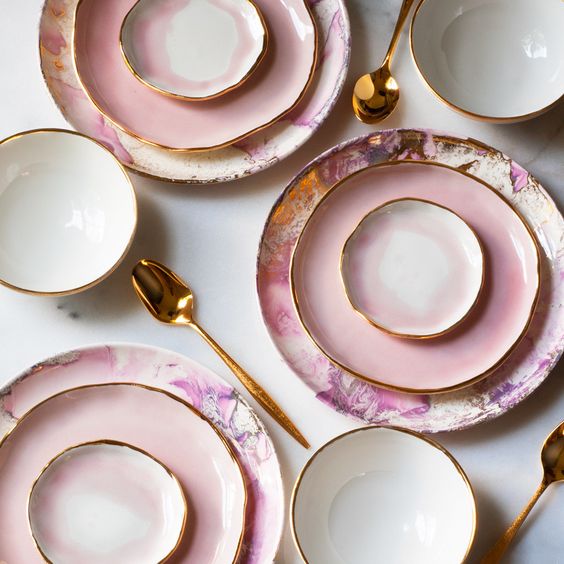 Pink vintage glassware is always a win in her book.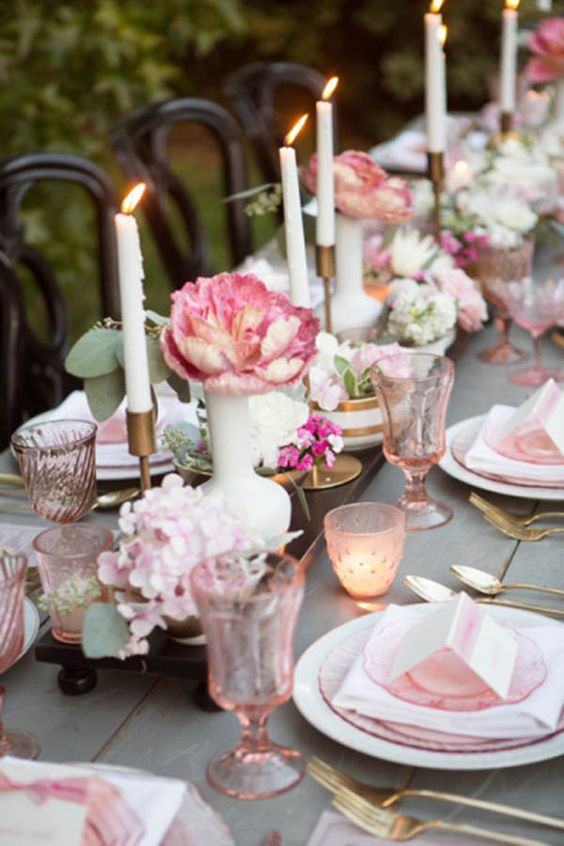 Glittered rose gold coin purse place card holders…indeed.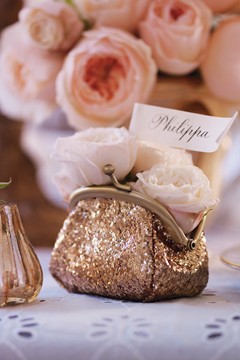 If it's warm enough, let's dine al fresco.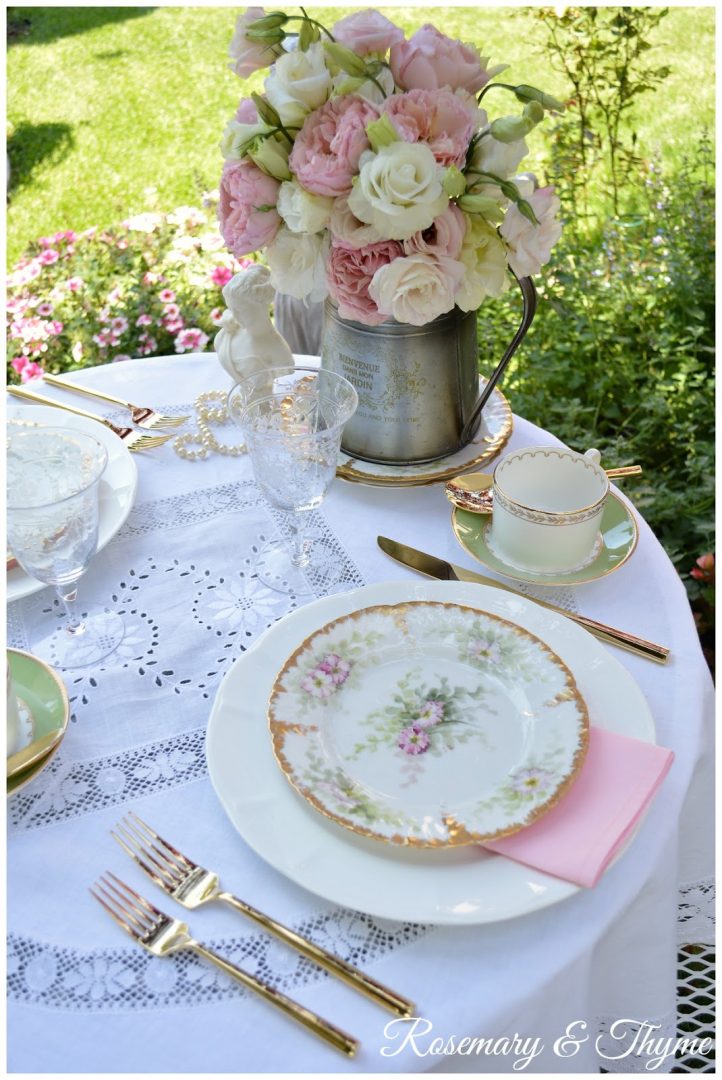 But first, we need to put more fairy lights on the patio…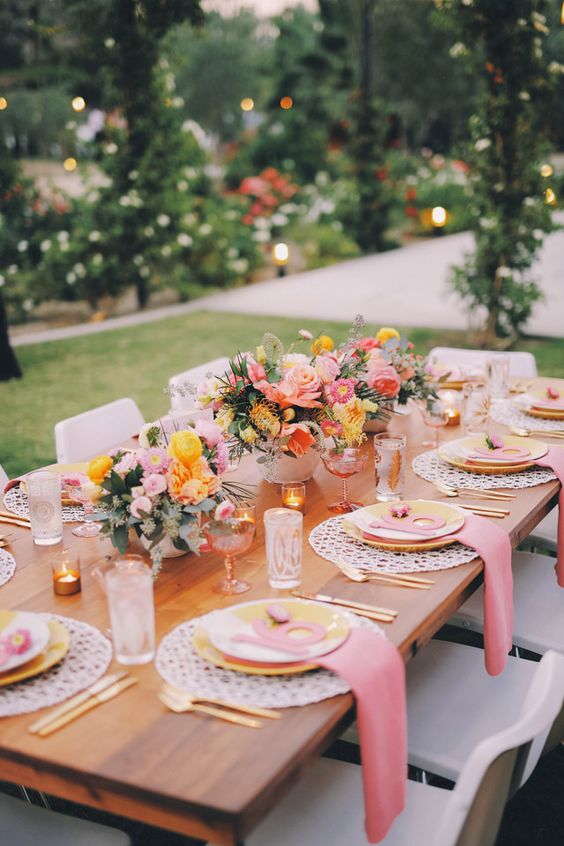 Place some indoor furniture outside.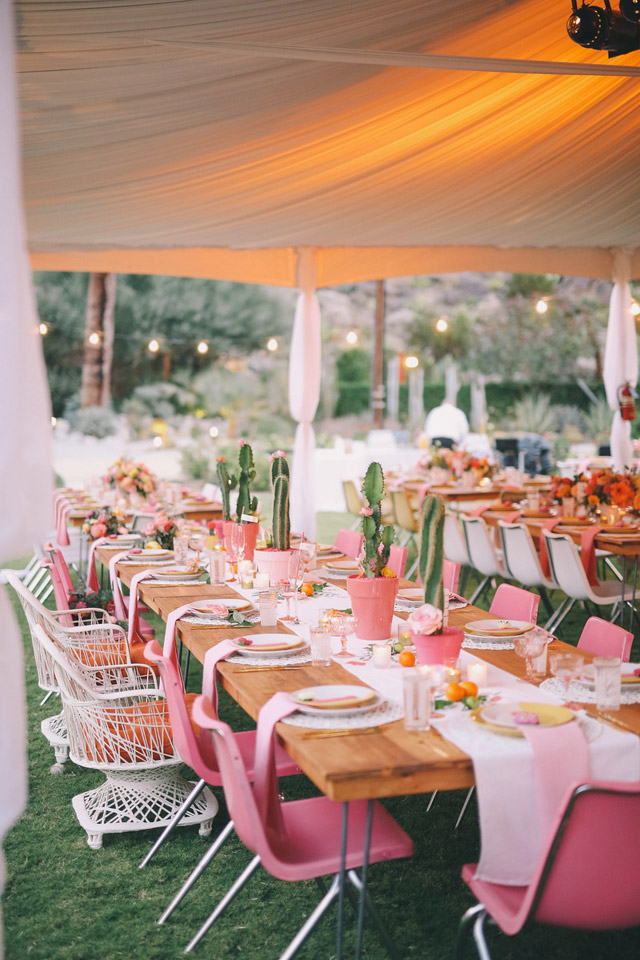 Set up an outdoor lounging space complete with potted cactus in pink pots.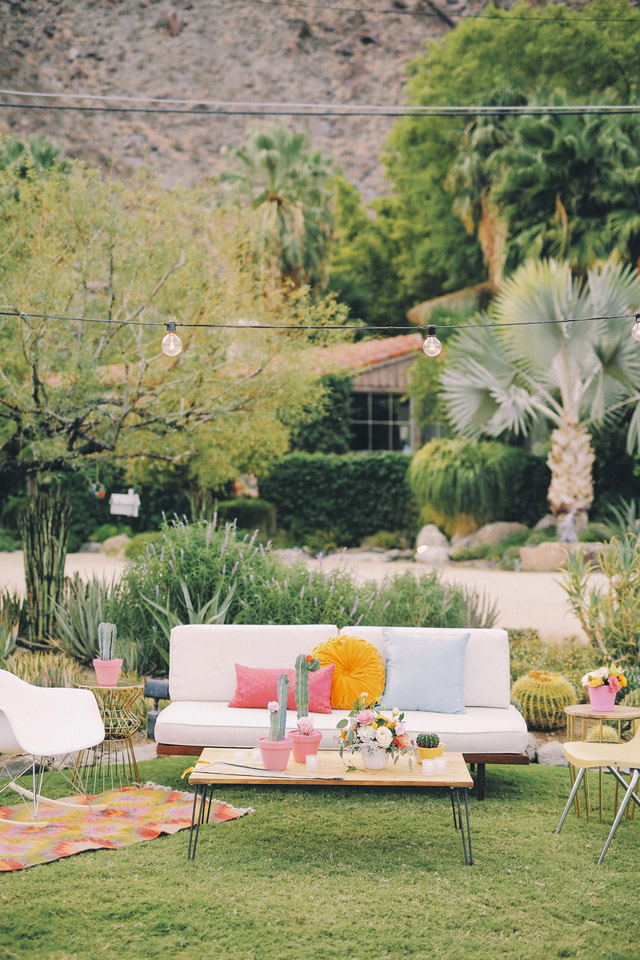 Rose and Gold Birthday Gift Ideas
You can never go wrong with adding to her teacup collection.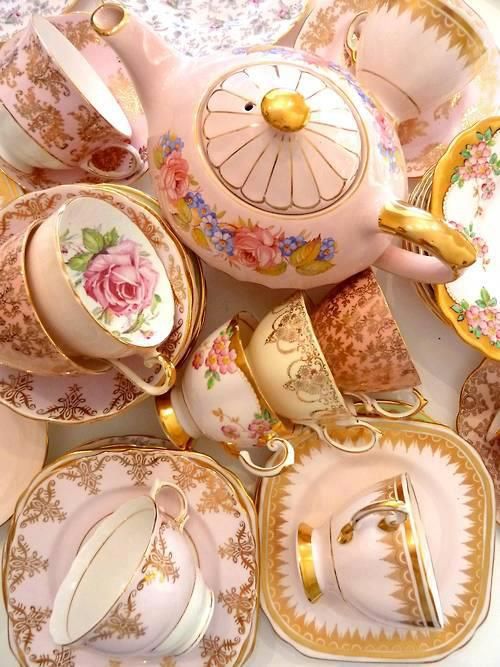 Or a new journal and art supplies…
…as well as office supplies.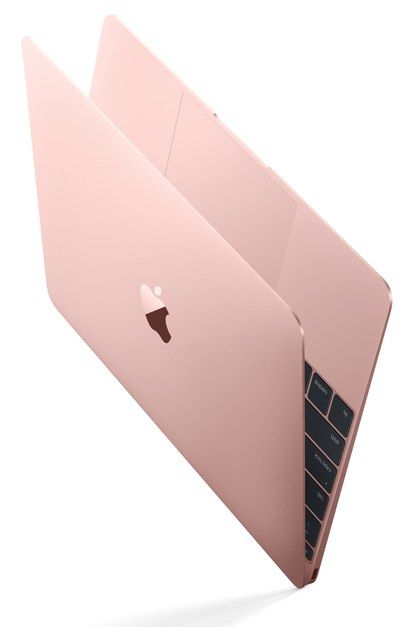 Candles and books forever!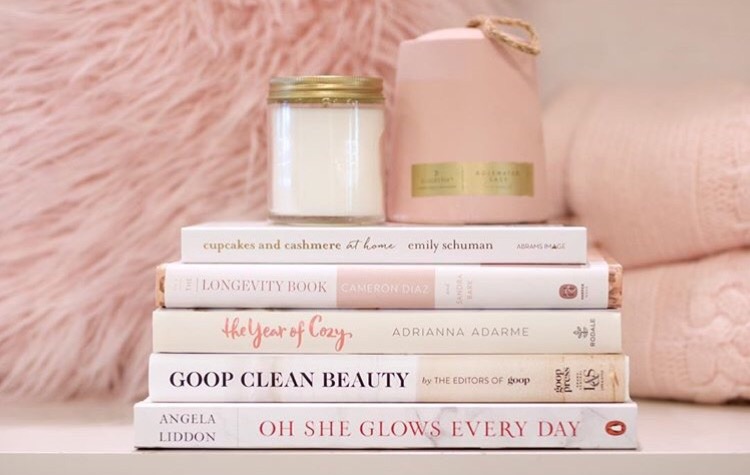 Fashionable Gift Ideas
The fashion "must have" list is endless.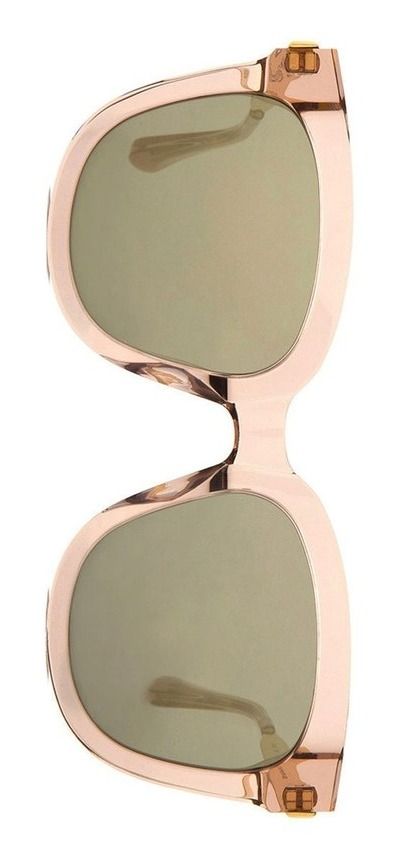 As are the beauty supplies.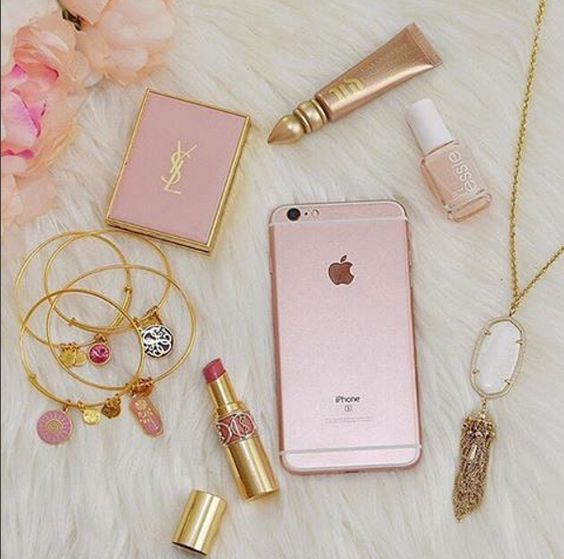 Of course, a big ticket item would be a rose gold stove…oh wait, that would be the perfect gift for me!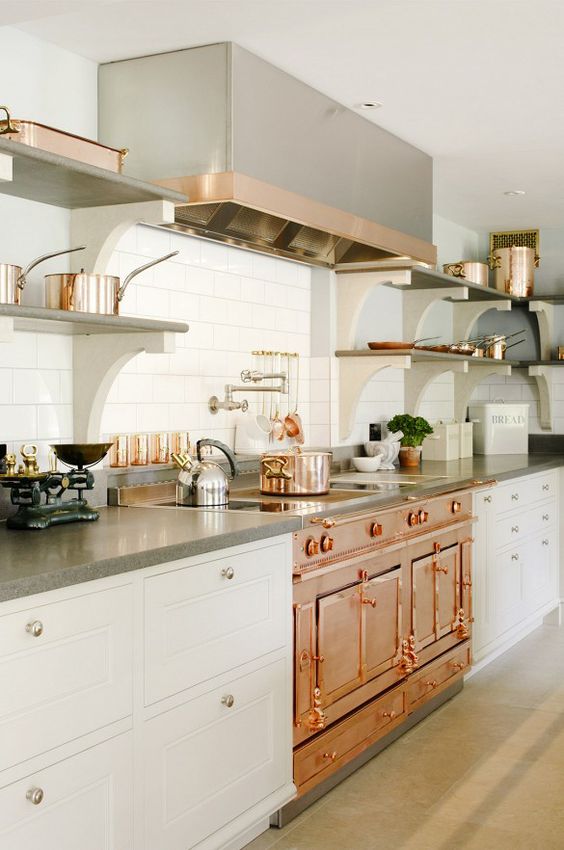 But the girl does make one mean charcuterie board.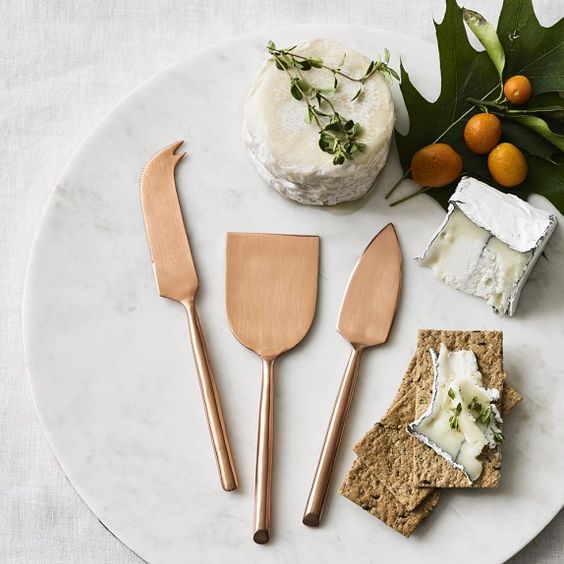 She has been wanting to add more plants into her life yet lacks the space. A terrarium might just be the perfect gift.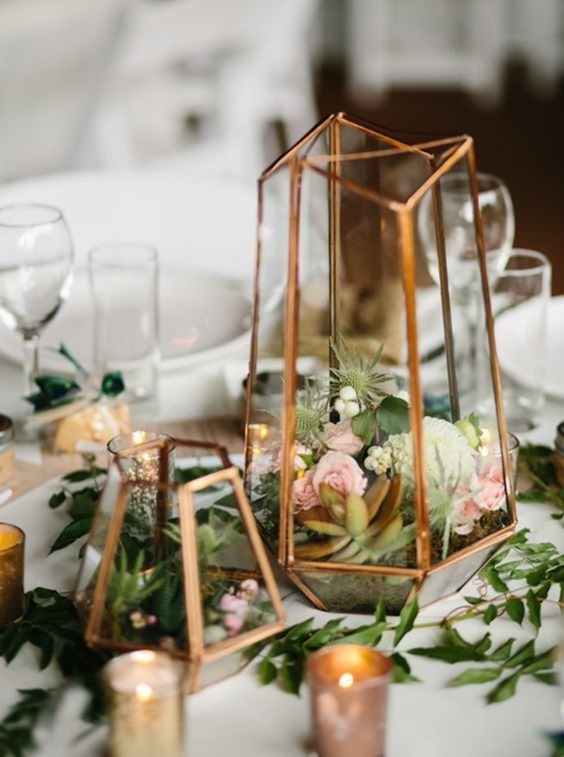 This lovely party combines so many of her favorites.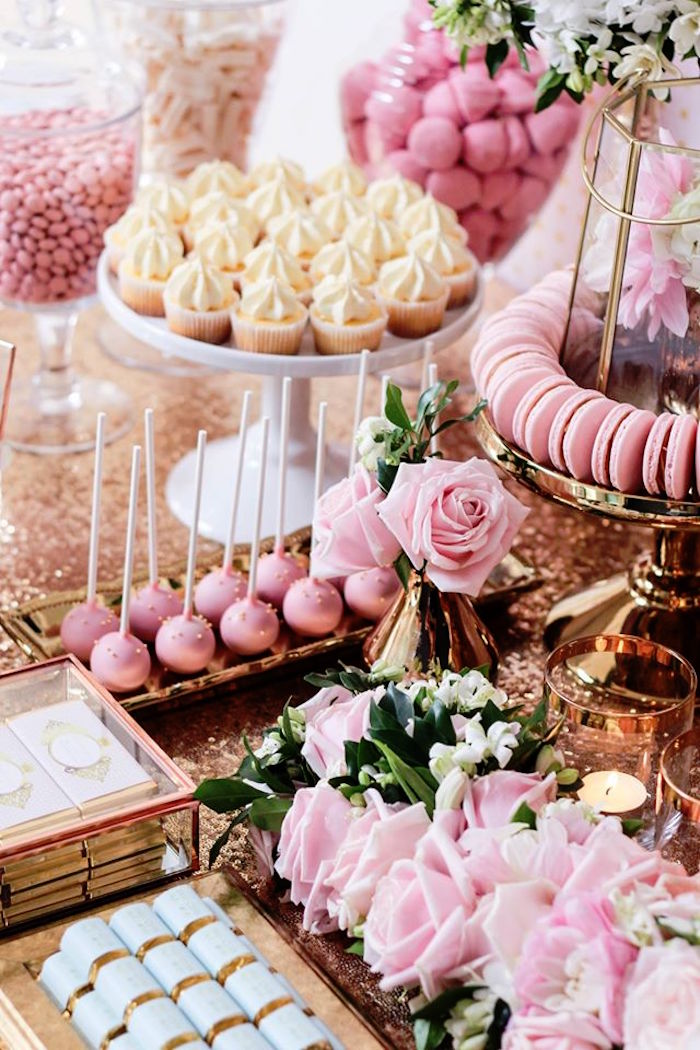 Of course, in my opinion, the ultimate rose gold combo is this amazingly beautiful, wonderfully kindhearted, tremendously talented, one of a kind, birthday girl.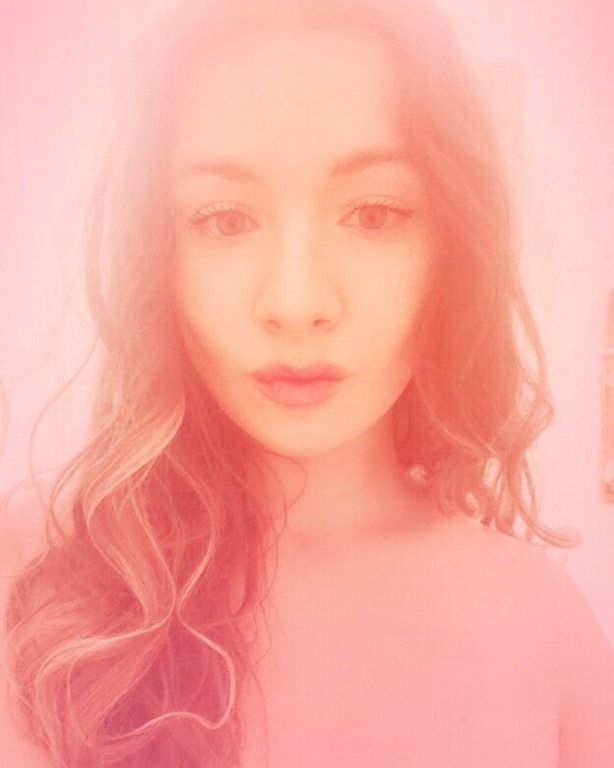 Happy Birthday, Alyssa Lou!
Mom