Welcome to Woodworking Wednesday A Simple Garden Bench!
A little bench now sits by our back door. It was lovingly handcrafted by Mr. Decor using wood from our old fencing that was taken down. 
He's on a quest to see just how many projects he can create with the repurposed wood.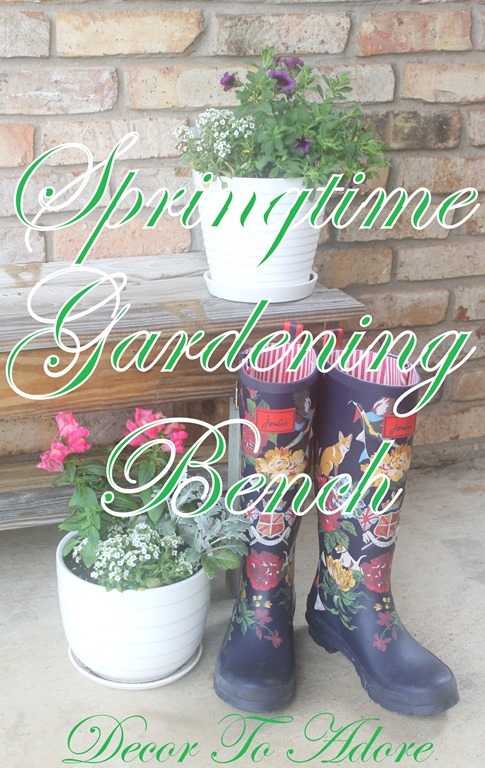 Woodworking Wednesday A Simple Garden Bench
After frolicking in the mud I am delighted to now have a sweet little seat in which to take off my gardening boots.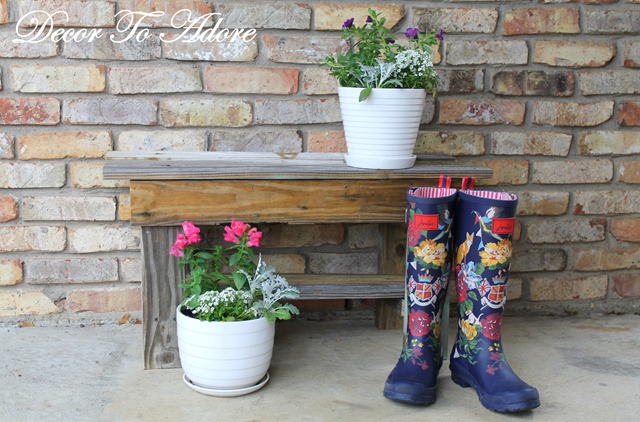 I truly love the simple design.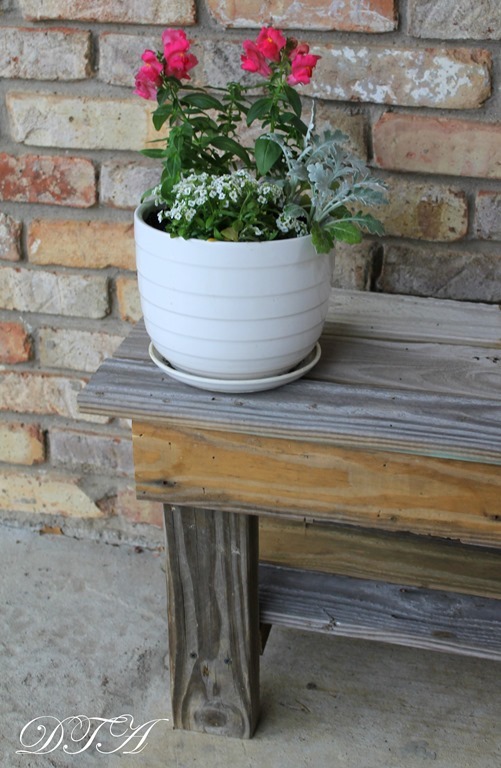 Mr. Decor did not use a specific pattern. He simply just designed and created his vision. In about two hours.
Now some people might be irritated that he has the skills to do this. But keep in mind he is an amazing engineer. Also, don't despair, Ana White has several similar patterns you can follow on her site.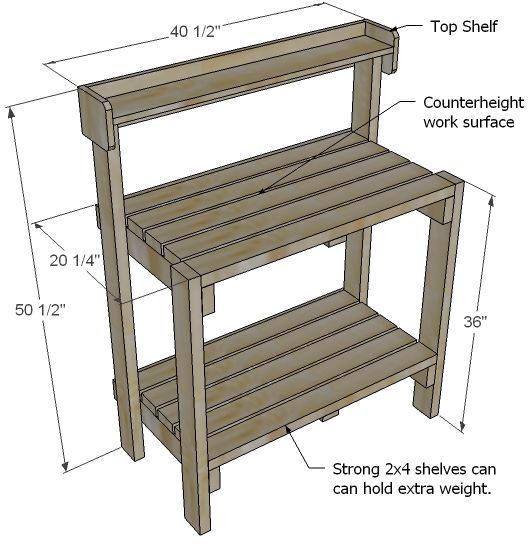 Pinterest also is filled with bench project inspiration.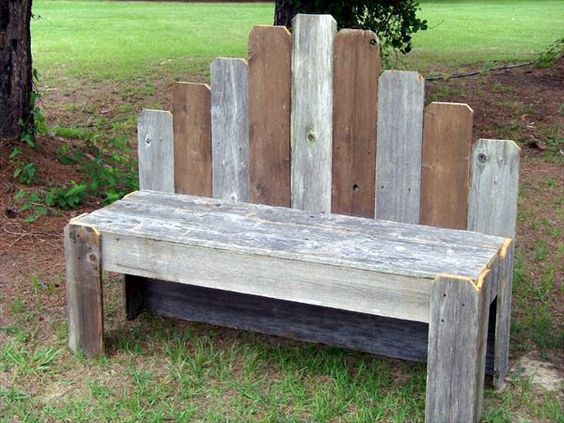 There are never-ending pages to peruse under categories such as "pallet bench" and "reclaimed wood bench".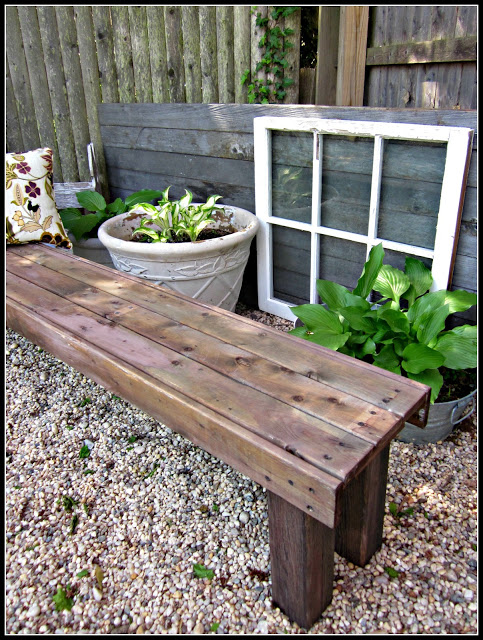 The Mr. was drawn to the idea of the bench having a shelf underneath where small items could be stored.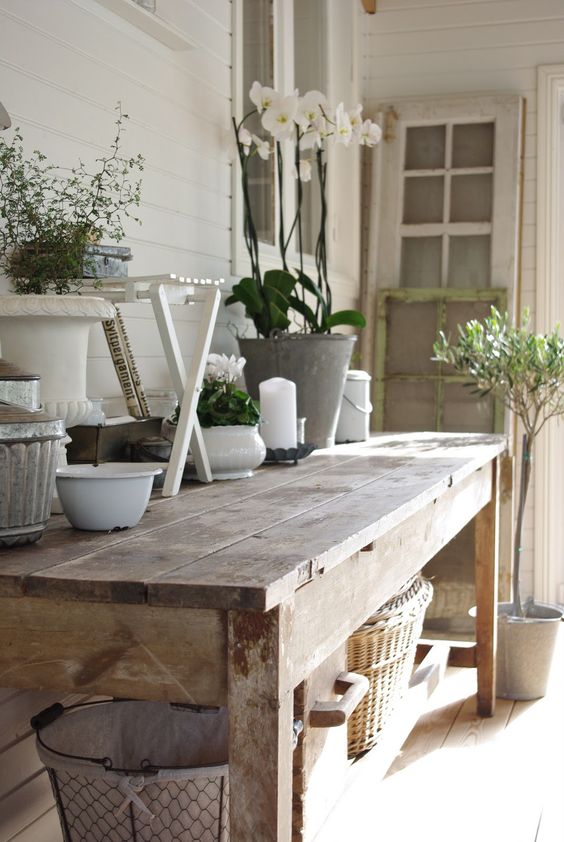 The shelf is truly is a perfect place for small tools and such.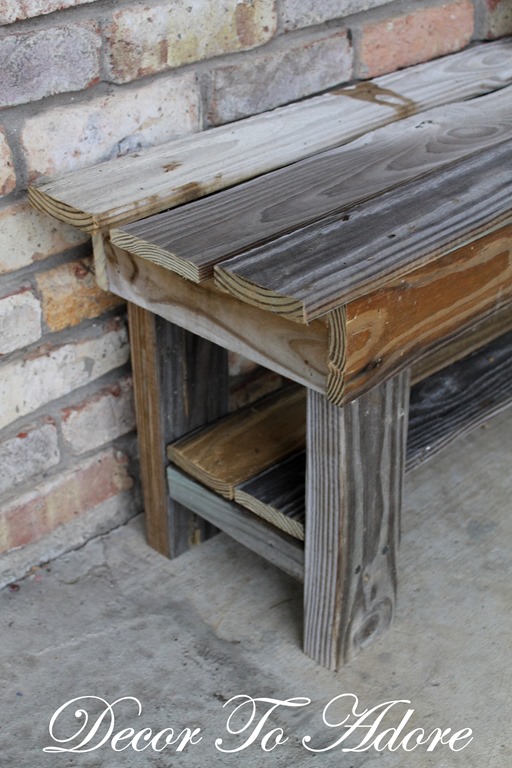 You can still see where the gate hinges once were. I think this adds a bit of rustic charm.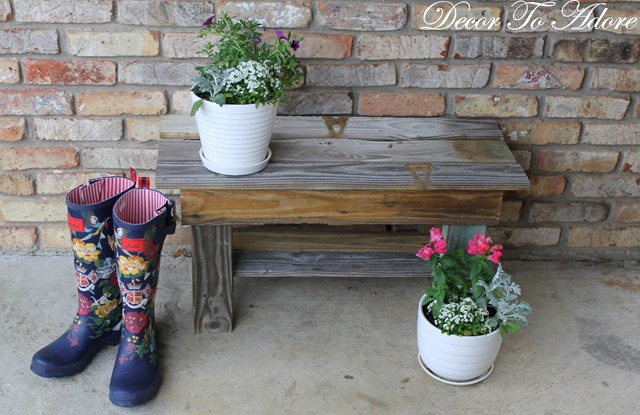 It may someday get painted but for now, I'm enjoying it "as is".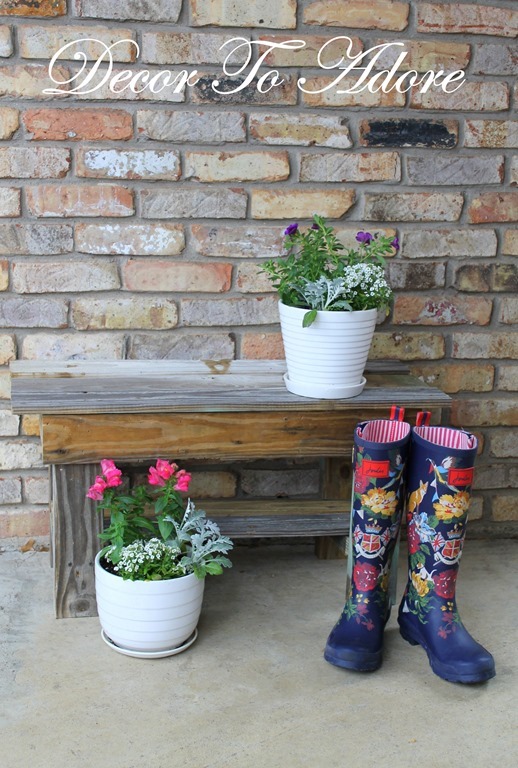 Do you have a similar spot on your back porch?
Laura