I made this pot rack for FREE, using things I found in our garage, but you can Make A Pot Rack For Under $10.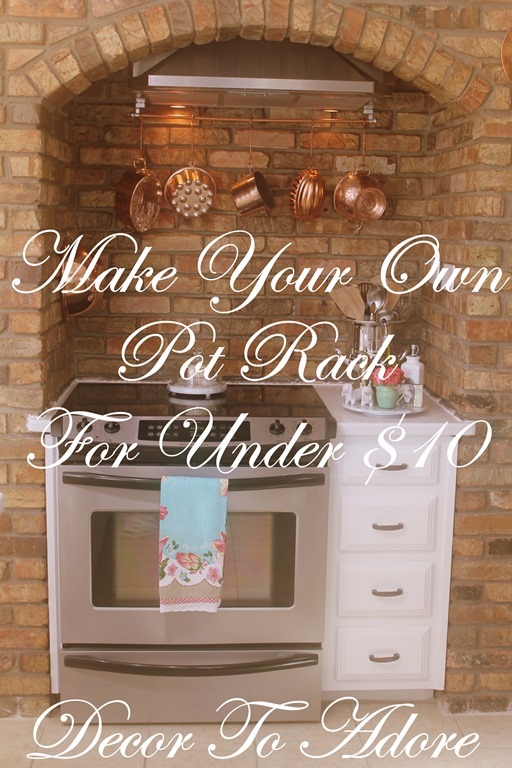 Make A Pot Rack For Under $10
Recently, I've been pinning images of pot racks that inspired me.
I cook every day and our tiny kitchen doesn't have quite enough storage. A pot rack seemed like a good solution.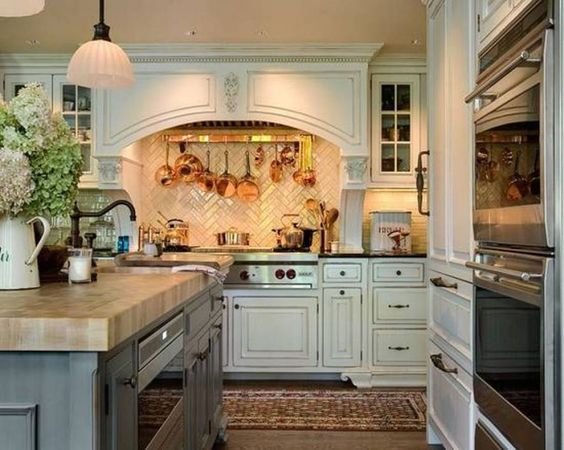 But when pricing pretty pot racks I found that most were beyond my budget.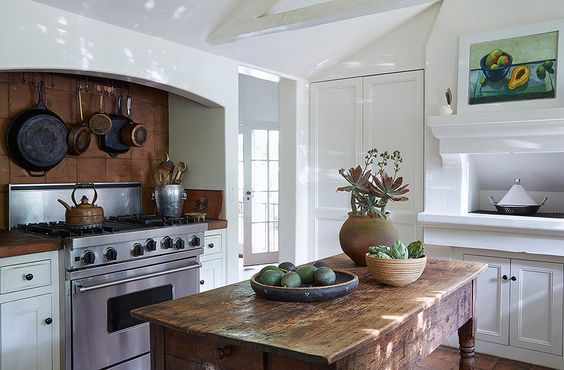 The Mr. and I have been working on cleaning out the garage and I came across three items that gave me an "ah ha" moment. I combined them to create this pot rack: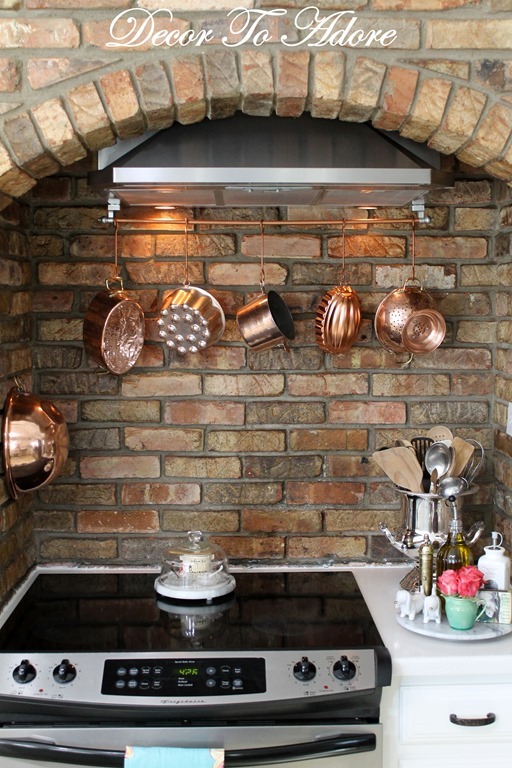 Our range hood is metal. This is a must for this project.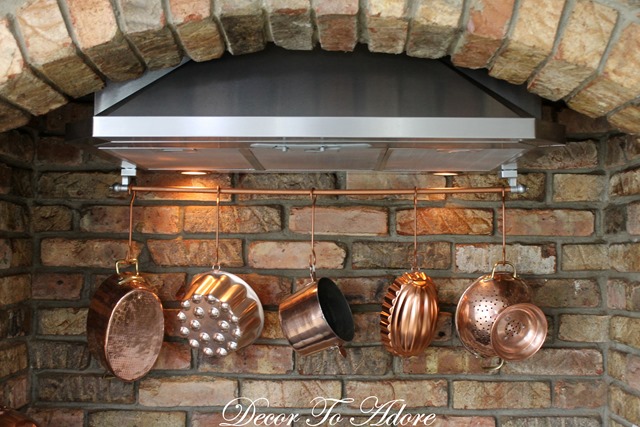 The Supplies
You will need one magnetic curtain rod. They cost around $8.00.
You can find the rods at WalMart, Big Lots and other stores in the curtain section.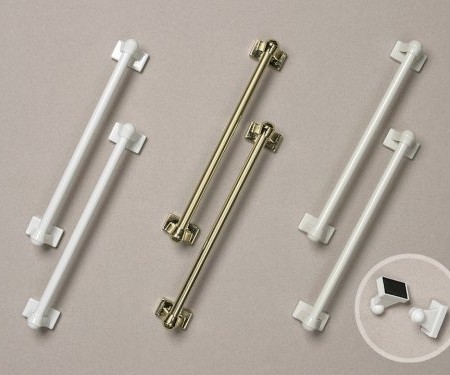 Since the pot rack needed to stretch across a distance that was beyond the length of the rod included I used a wooden dowel.
Wooden dowels can be found at most home improvement stores. They generally cost around $1.00.
Tip: take the magnetic end bracket with you to find a dowel that will fit snugly.
I simply used a hacksaw to cut it to the length I needed but you can also ask the store where you are purchasing the dowel to cut it for you and they will, for free.
I spray painted the dowel a nice copper shade with paint I had left over from another project.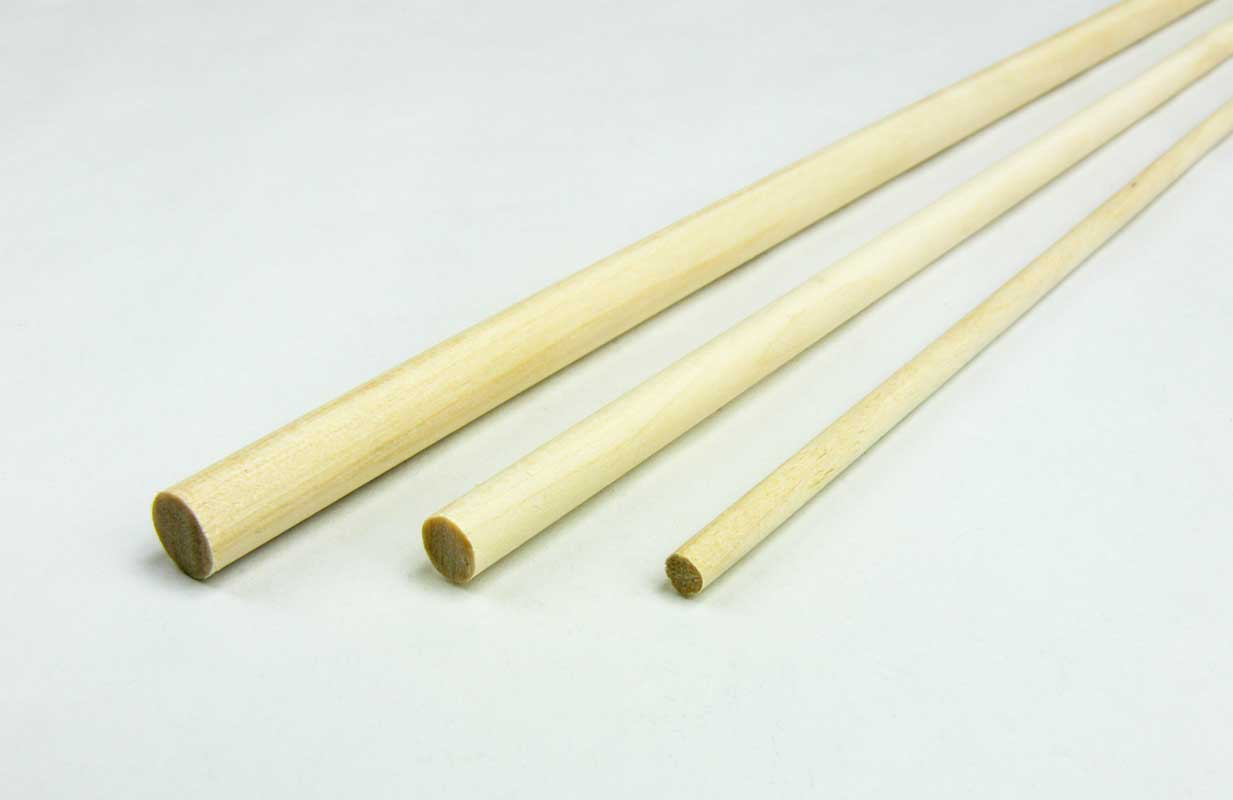 Place the dowel into each bracket and then attach the magnetic brackets to the underside of the metal hood.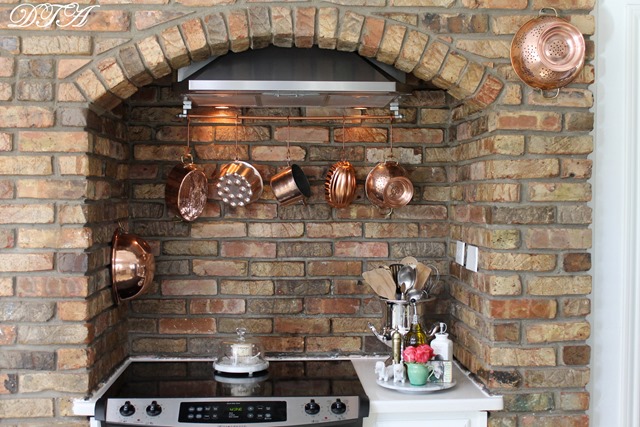 You'll then need some sort of "S" hook to hang the pots or other kitchen paraphernalia from the rod. Such hooks can be found in a hardware department for just a few bucks.
My "S" hooks were from an outdoor chandelier we had used on our patio two houses ago. Some of you may recall the sweet mama hummingbird that nested in it several times. The chandelier is now long gone but the Mr. had saved the hooks from which it was suspended.
The hooks were cleaned well, spray painted copper and then hung on the rod. Then a few of our lighter weight copper pots and molds were hung from the hooks.
I'm pretty happy with this pot rack made from found objects just gathering dust in our garage.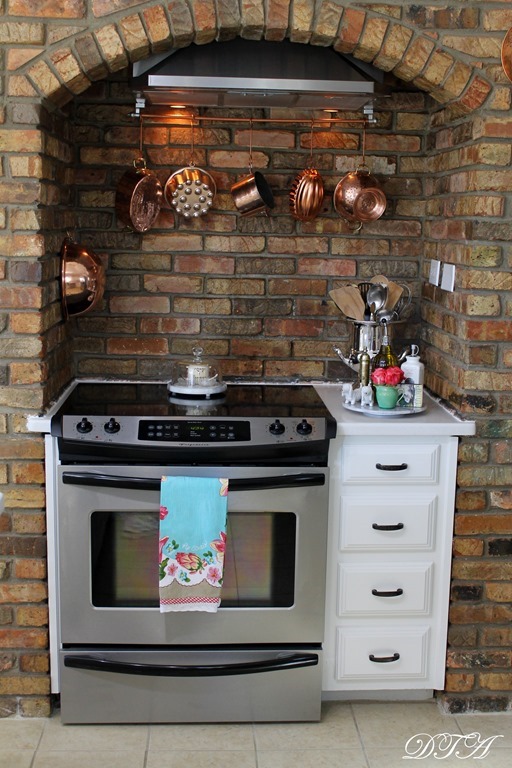 Do you have a pot rack in your kitchen?
Laura