Have you ever had your face ache from smiling too much? It feels SO wonderfully special combining Sunbonnets and Smiles. 
Yesterday, at the Laura Ingalls Wilder 150th birthday celebration I didn't stop smiling for over four hours.
Everywhere I turned there were happy people.
Happiness is contagious, isn't it?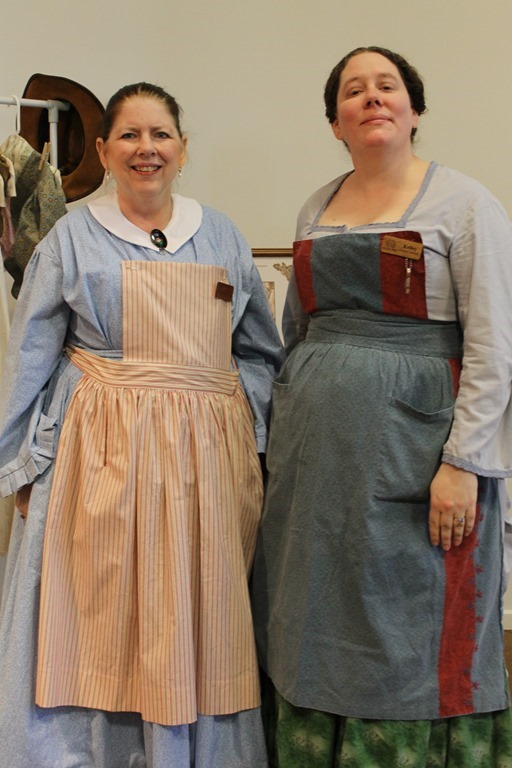 I just wanted to soak up ALL the happy.
These awesome ladies were from the Log Cabin Village Museum.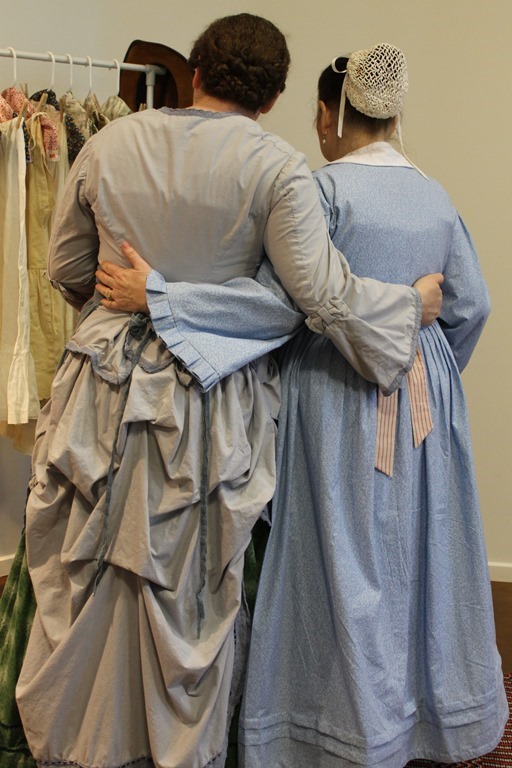 They were overseeing butter making demonstrations, sampler crafts, "Little House" paper dolls and other wonderful pioneer inspired activities.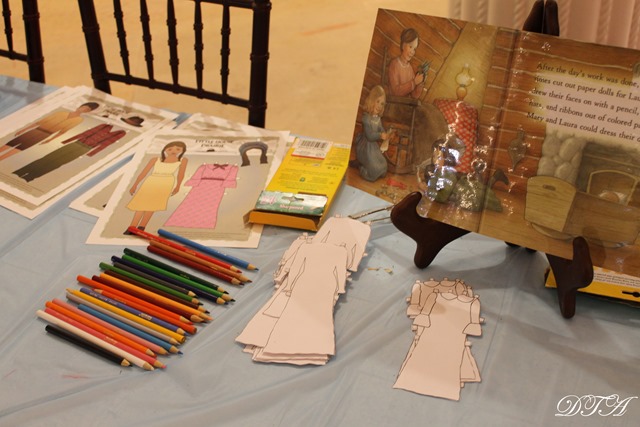 This darling wee pixie created a waterfall of joy in my heart.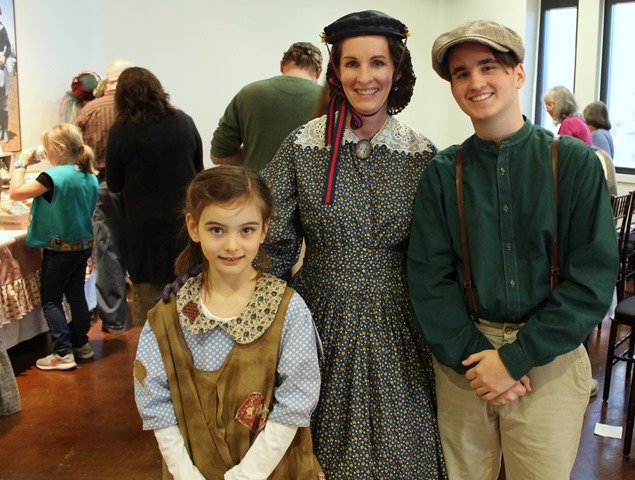 Oh and these sweet girls…sigh. The eldest was wearing her mom's dress from the 70's. That's what I call a lifelong Laura fan.
I also have to talk for a moment about that bundle of boy cuteness. Ian Charles Ingalls Gunn was SO good with all the littles and my mom's heart was turned to mushy goo.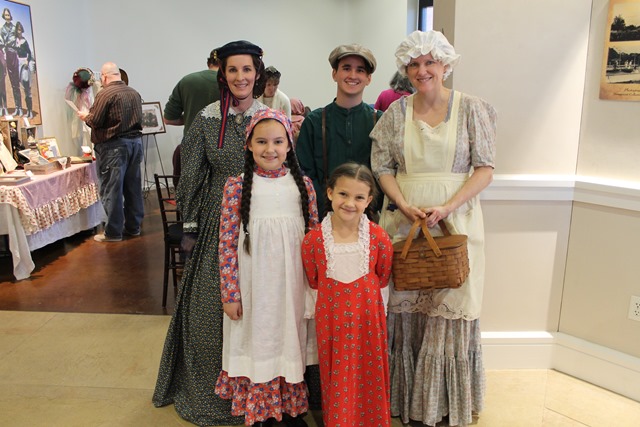 There were also several awesome cowgirls at the event. This was fitting since it was held at the National Cowgirl Museum.
You should have seen this vest in person. It was made from a sumptuous pinstriped velvet. I wanted it!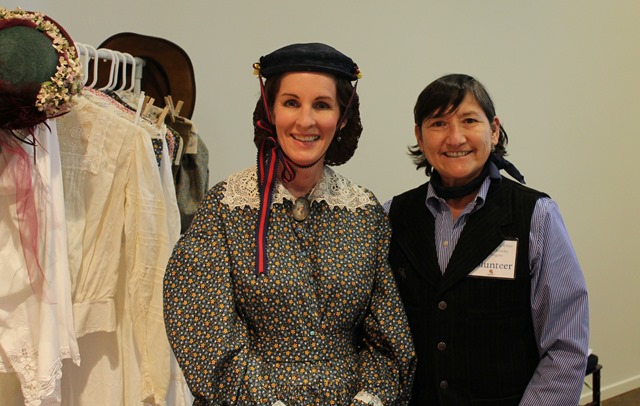 Here are the winners of the Laura costume contest.
I am SO glad that I didn't have to decide who won because everyone was SO cute!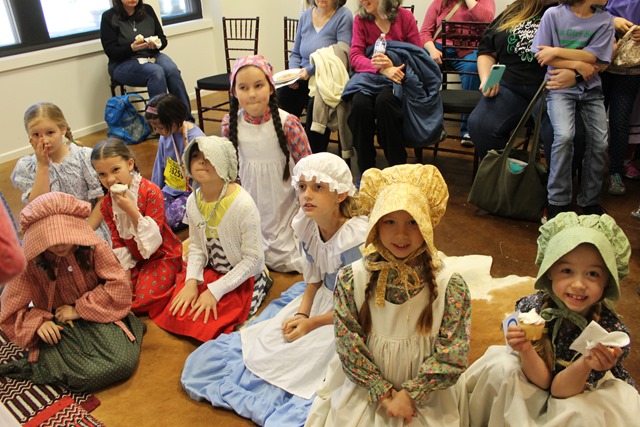 I had set up a display of antique clothing that people could touch and appreciate a wide variety of handiwork.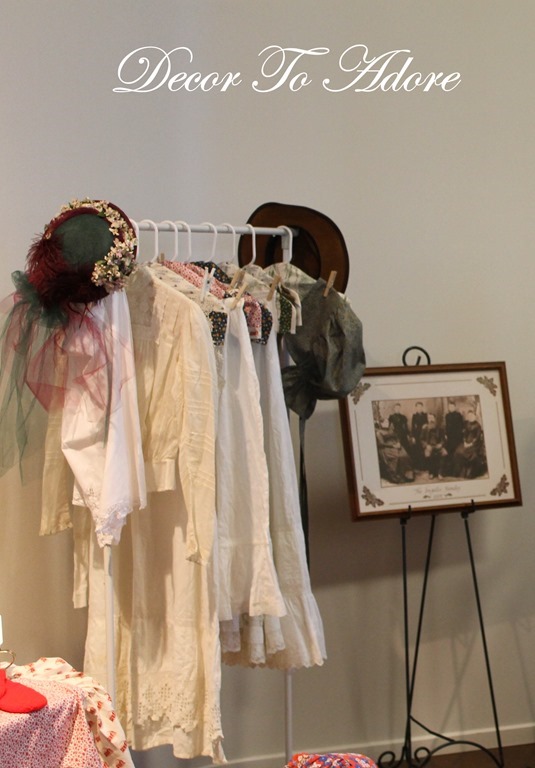 There was also a table that held a few pictures, antique dolls and some of my foreign language "Little House" books. A family attending the event, who was originally from France, appreciated the French version.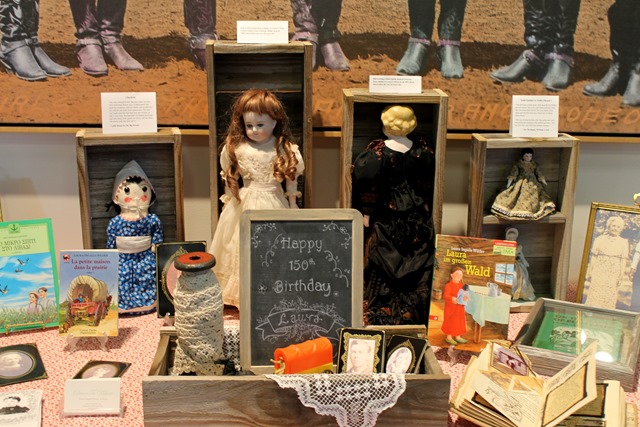 The day ended on a truly sweet note.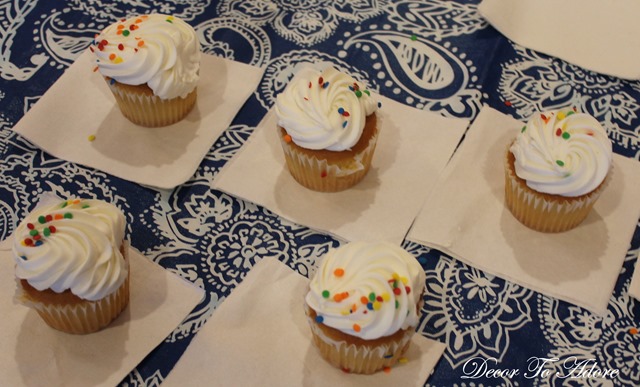 I know several of you inquired if I could share the presentation I gave. I never want to disappoint my dear treasured readers. However, it was an hour-long interaction with an enchanting, standing room only, crowd.  I was a bit… delightfully overwhelmed. (This was a small section of the room.)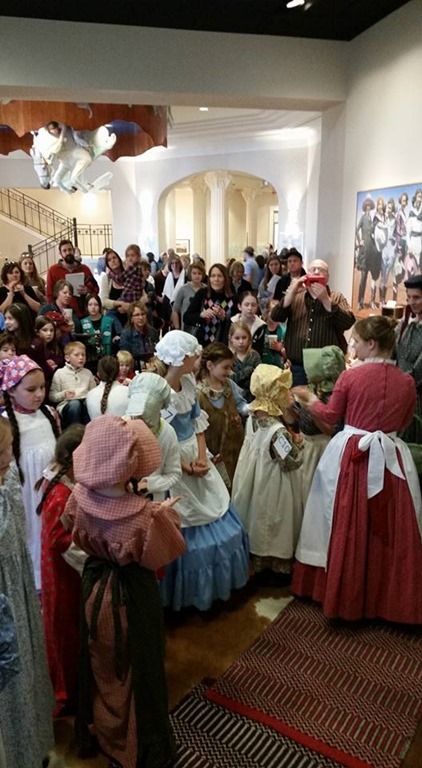 It is the sweet, simple things of life which are the real ones after all. ~ Laura Ingalls Wilder
Be blessed,
Laura
You may also enjoy: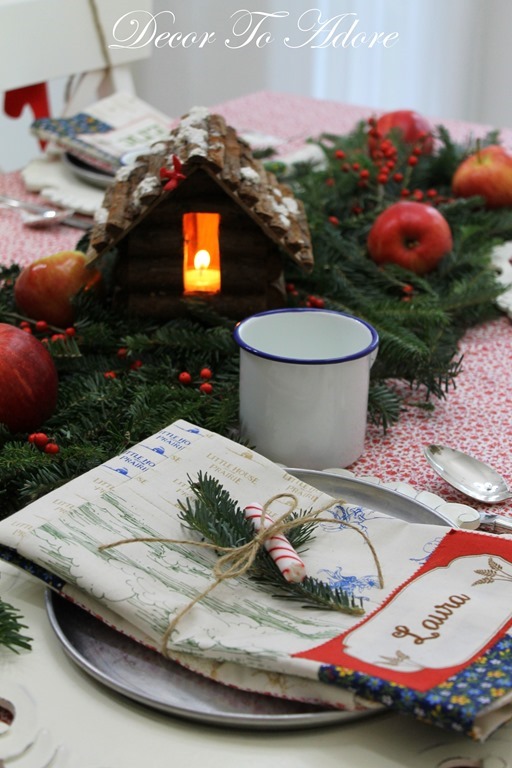 Becoming Laura, Historical Costuming