Welcome to the family room of Storybook Cottage. It is adjacent to the kitchen and the theme of Christmas at Little House on the Prairie/Little House in the Big Woods (written by Laura Ingalls Wilder) has been continued in this space. Here is the Little House Christmas Tree and Decor.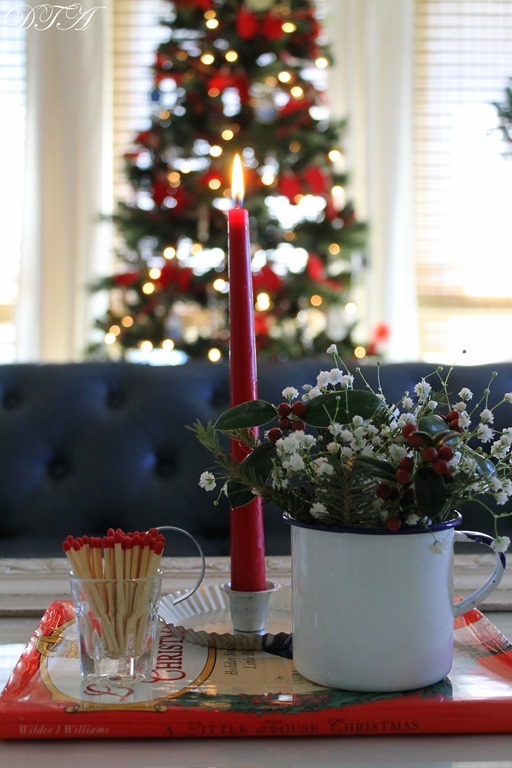 Little House Christmas Tree and Decor
The tree is tucked behind the couch. A wonderful surprise awaits those who seek a closer look.
Left to right we have, on the top of the sled, Laura and Grace, then Almanzo, Nellie, Ma, Pa, Carrie, and Mary.
The dolls were made by Ashton-Drake and released in the early 1990's. Most were retired by 1995. They were collected and given as a gift by my mother, Nadine.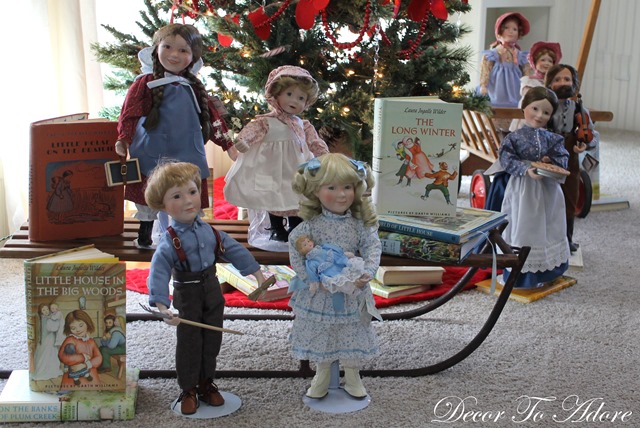 The Dolls
Ma is my favorite.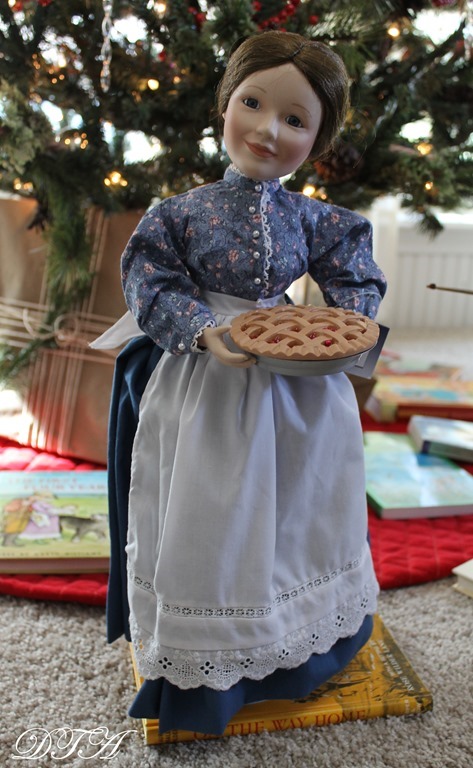 But Pa runs a close second with his violin and sweetly patched knee.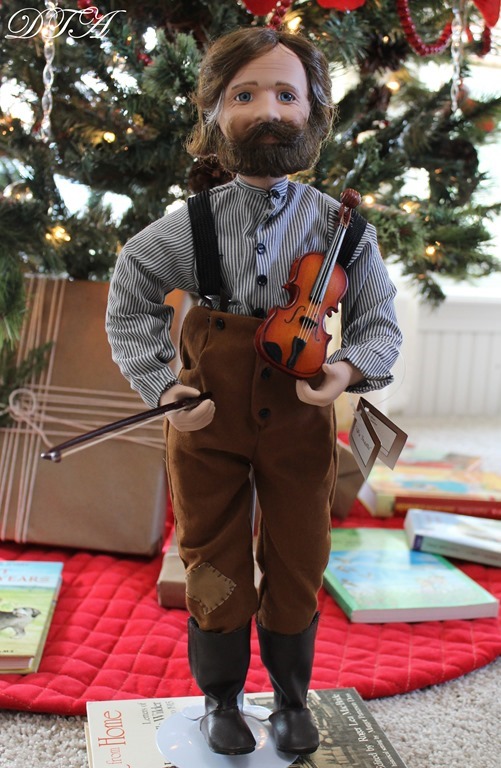 Mary and Carrie are well behaved.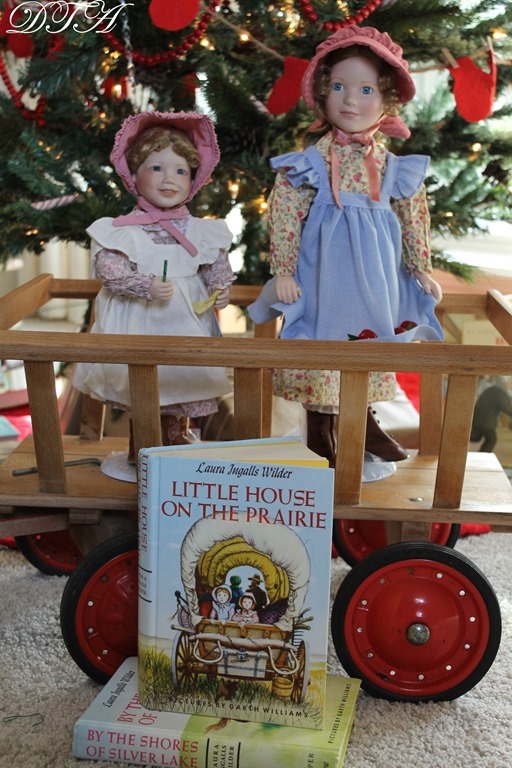 But of course, Laura's sunbonnet hangs down her back.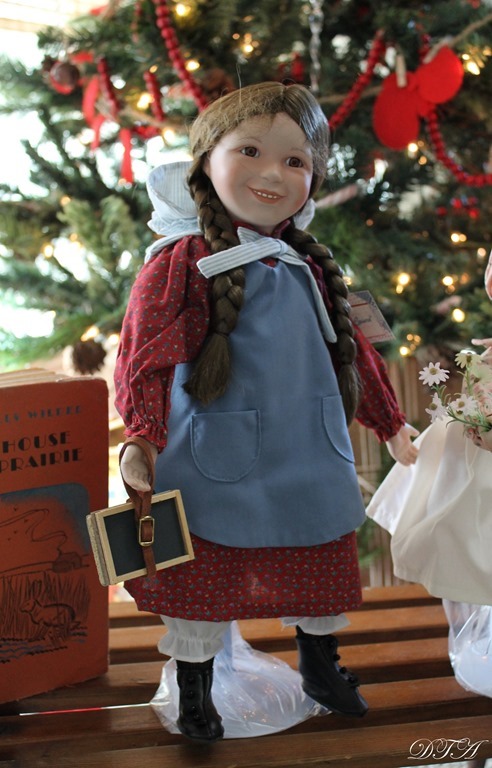 The Little House Books
Tucked into the branches and at the base of the tree is some of my collection of "Little House" books.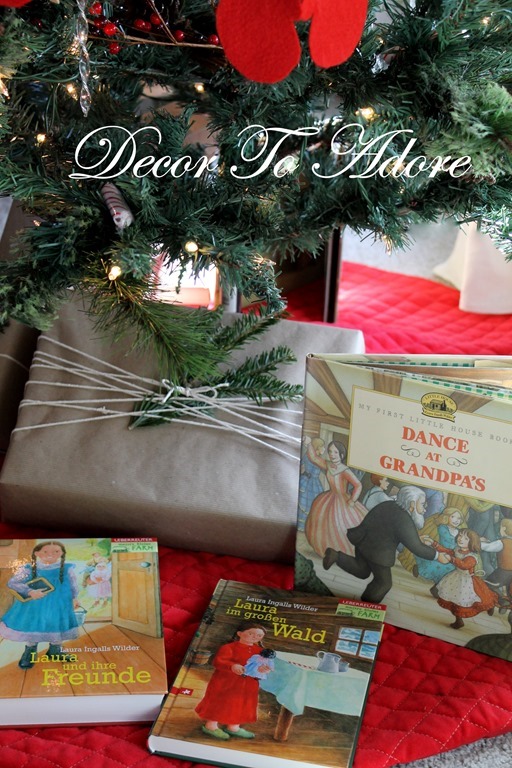 The collection includes a rare first edition copy, vintage selections from my childhood, gifts from friends and family as well as foreign language editions I have picked up on my travels.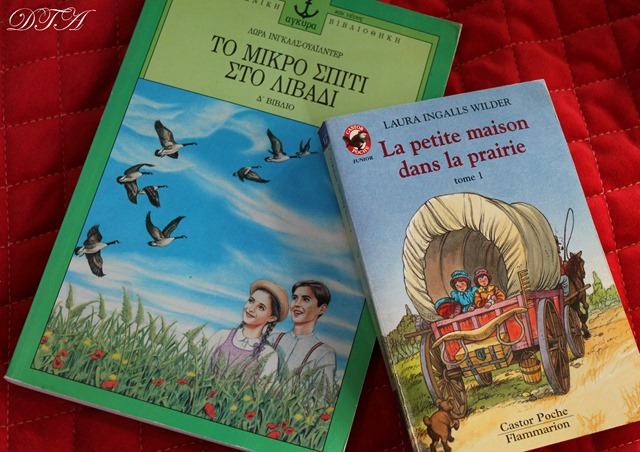 The tree is dressed very simply, much as it would have been during the time of Laura's childhood.
Pinecones, faux apples, and cranberry garlands hang from the branches as do Laura's red mittens.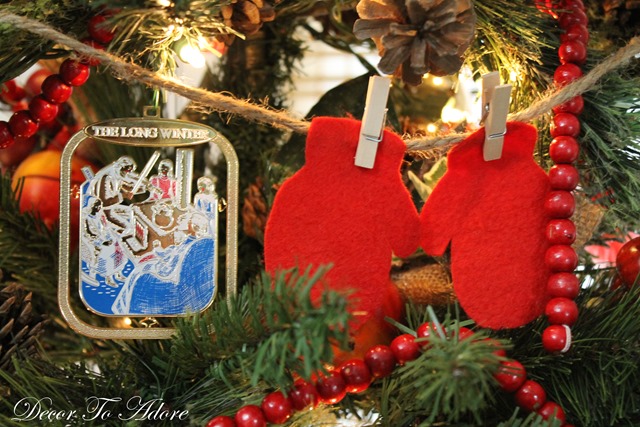 The only sparkle comes from a collection of brass "Little House" ornaments and handblown crystal icicles.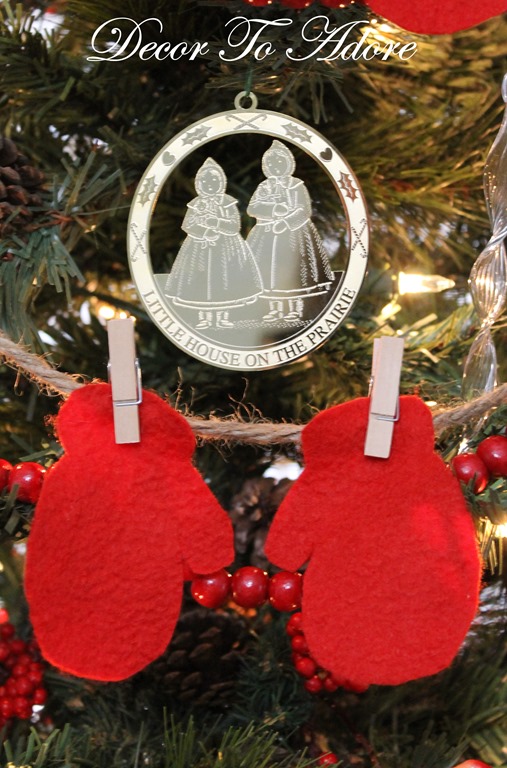 The Ornaments
The first brass ornament was issued in 1992 and subsequent ornaments were released each year after. They were created as a fundraiser for the Laura Ingalls Wilder museum in Mansfield, Missouri. I have slowly added to the collection and am just missing 1992.
Little House in the Big Woods ~ 1993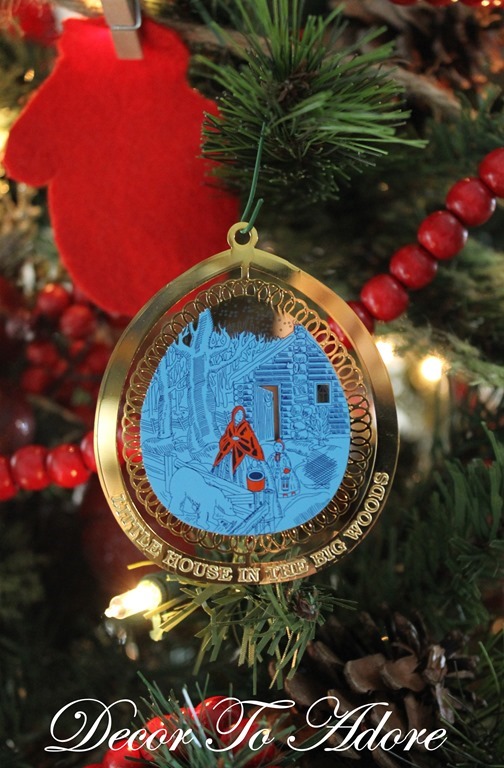 On the Banks of Plum Creek ~ 1995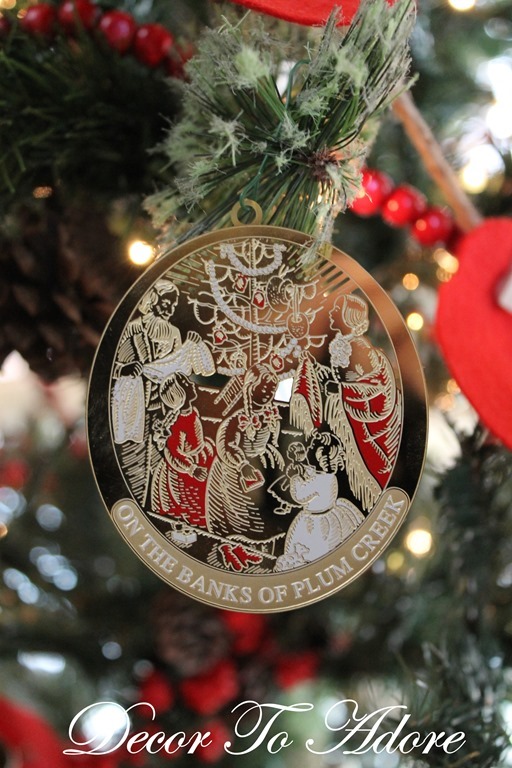 Little Town on the Prairie ~ 1999.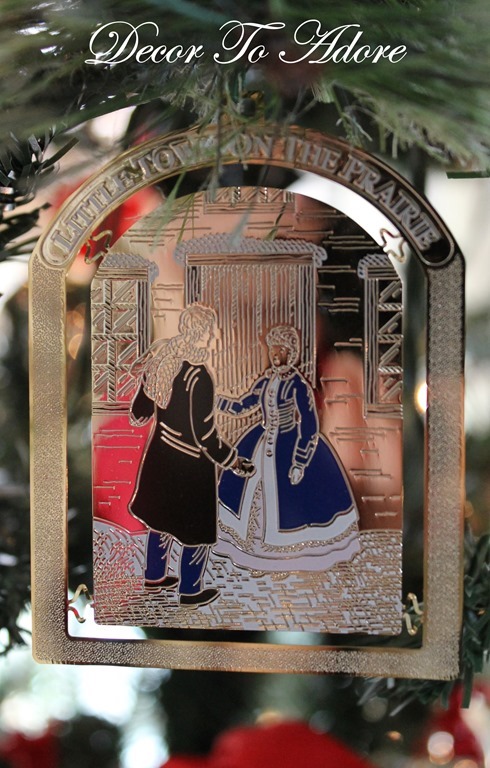 Other "Little House" ornaments also grace the tree.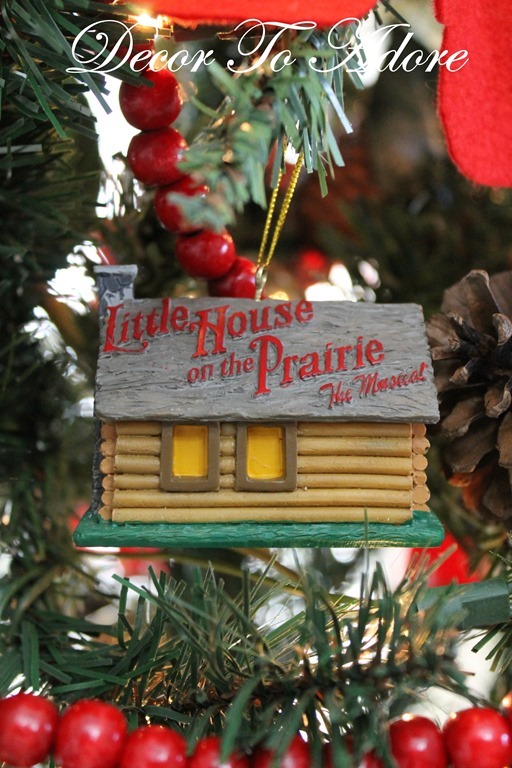 Other Decor
On the coffee table is a simple arrangement.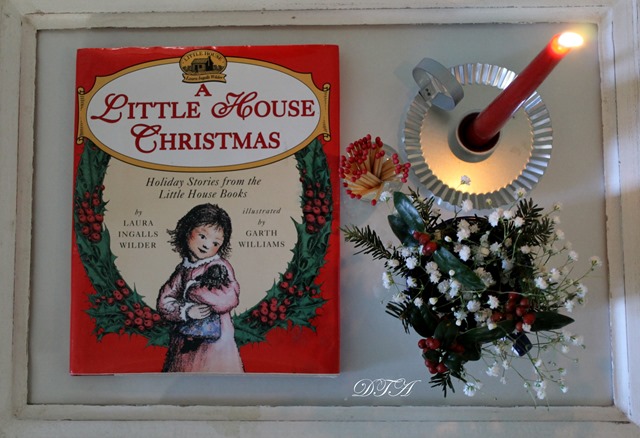 Natural and rustic elements are tucked in here and there.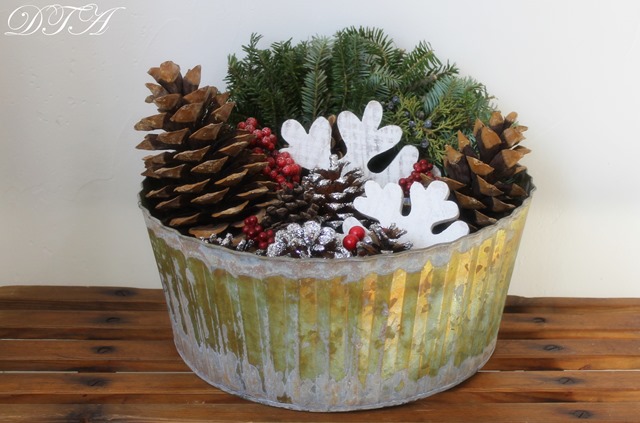 On top of the console sits the second of my transformed estate sale log cabin birdhouses surrounded by vintage bottle brush trees filling in for the big woods.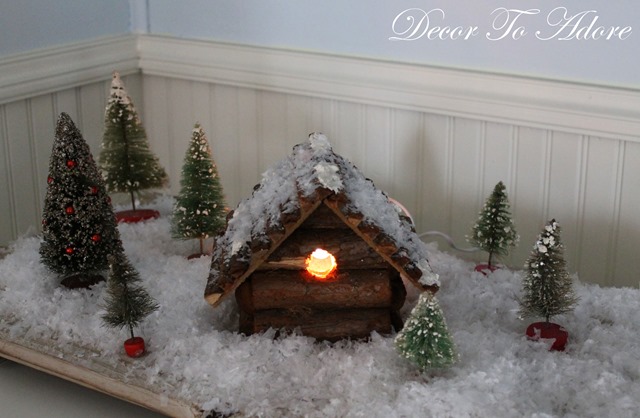 More trees and a framed favorite quote also help to set the scene.
The wing chairs received a bit of big woods inspired finery as well.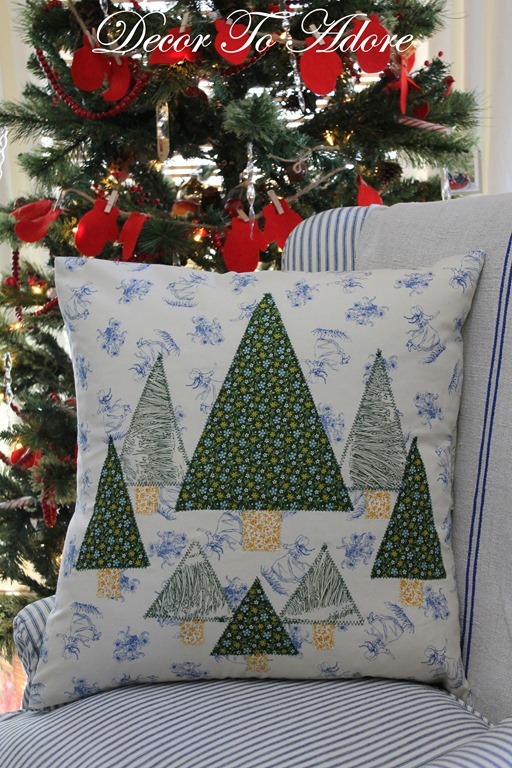 Tomorrow I will share the "How To" on how to create your own big woods/log cabin pillows.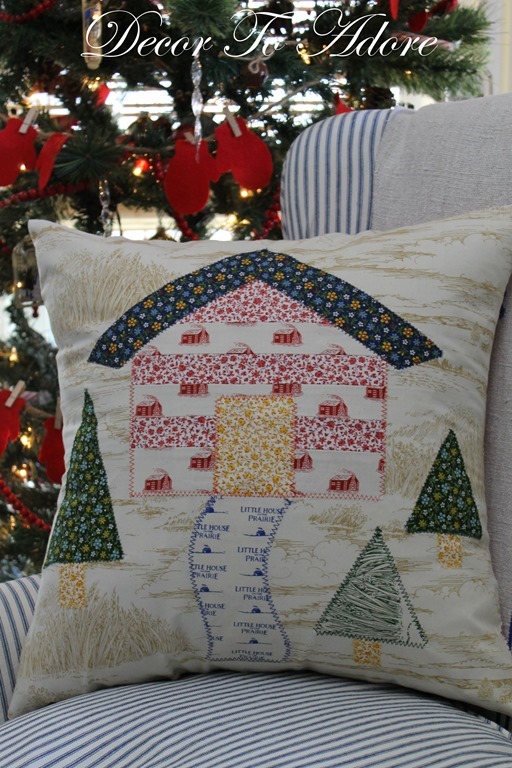 Do you collect any type of memorabilia?
Laura
Please enjoy all of the other posts in the "Little House" series.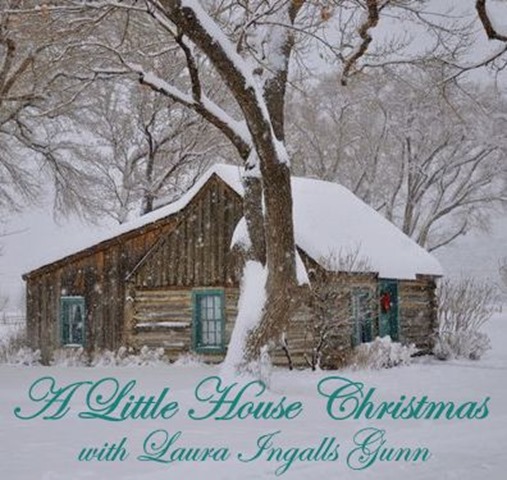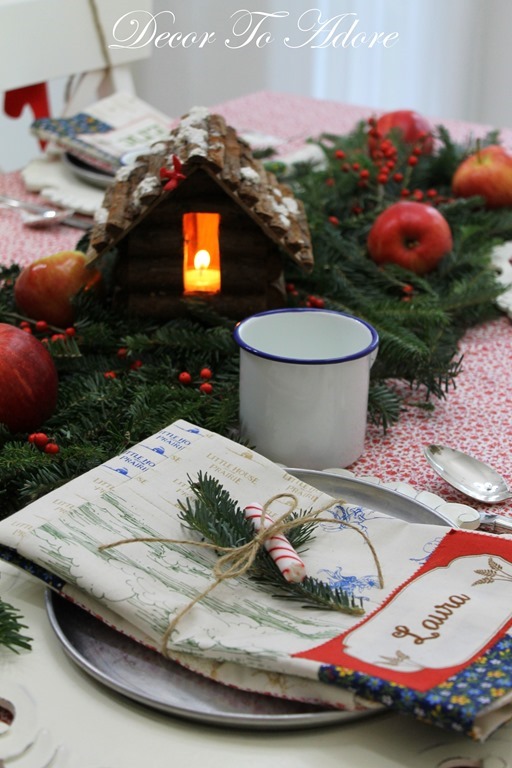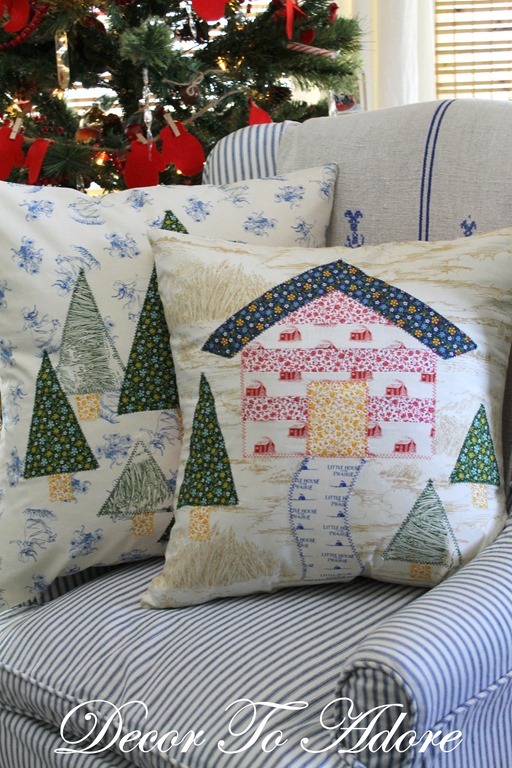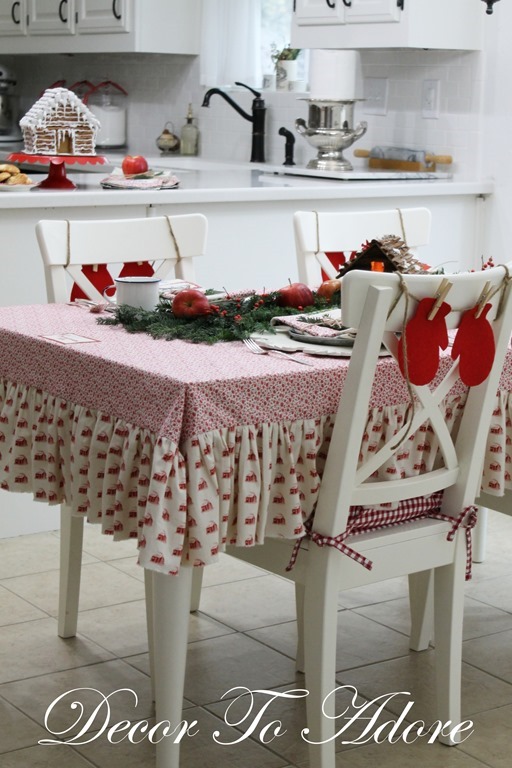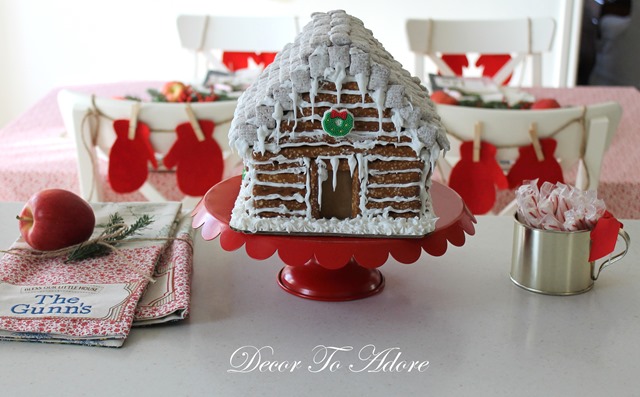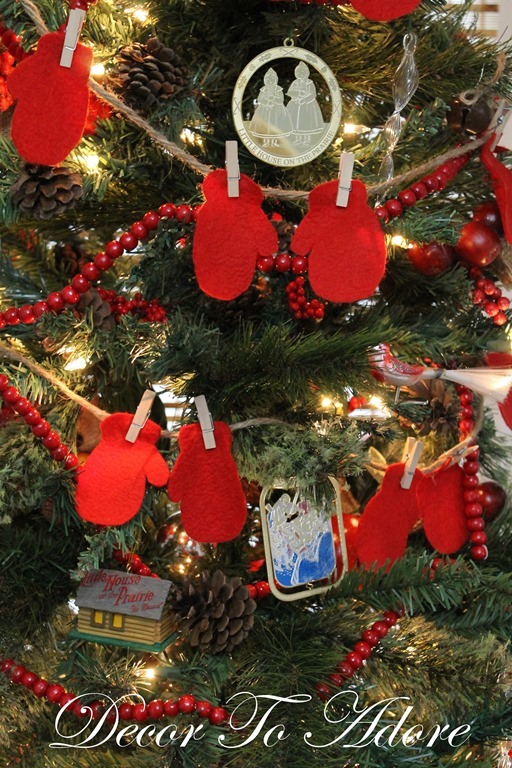 Little House Holiday Breakfast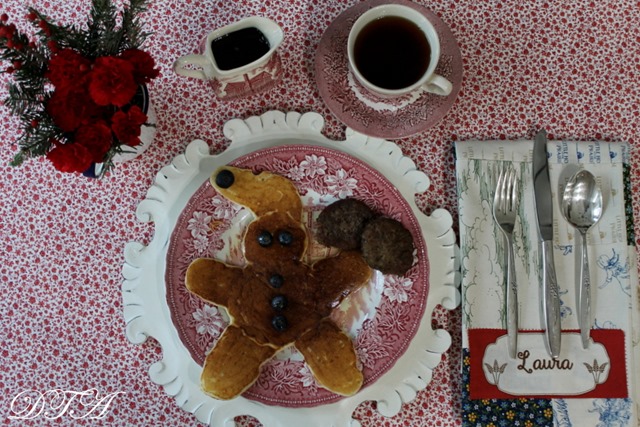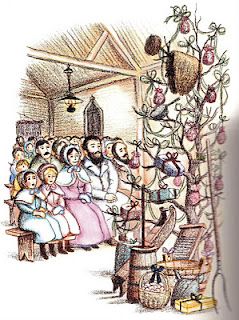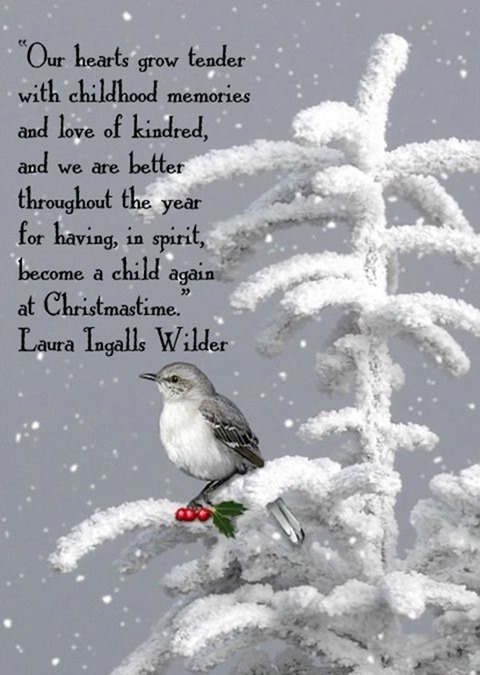 Becoming Laura Costume Challenge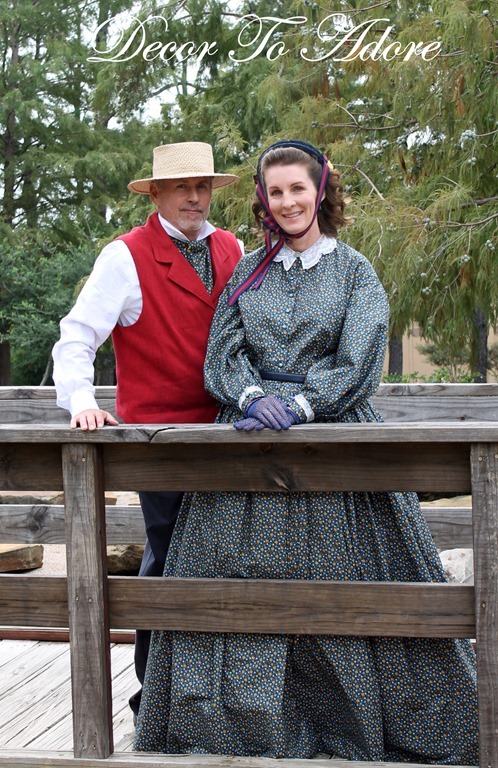 The Homes of Laura Ingalls Wilder