Every year something happens that is so magical that my belief in the Spirit and joy of Christmas is renewed within my heart. This year that Joy Brought To Me By Tinker The Elf.
(He is so named after the magical "tinkling chime sound" he makes when turned over. You can hear him in action HERE.)
I found Tinker this past October at an estate sale. He sat on a table along with some other vintage Christmas treasures that I scooped up intending to transform them to put into my holiday Etsy shop. When I went to check out I noticed a sign that said: "Cash Only". I checked my wallet. I had just $10. The nine other items in my basket were marked at just $1 each. Tinker did not have a price tag. I asked "How much is this elf? I only have $10 with me." The lady looked at everything in my basket and said, "Well, I can see you're a lover of vintage. He is worth a lot more but I will sell him to you for one dollar."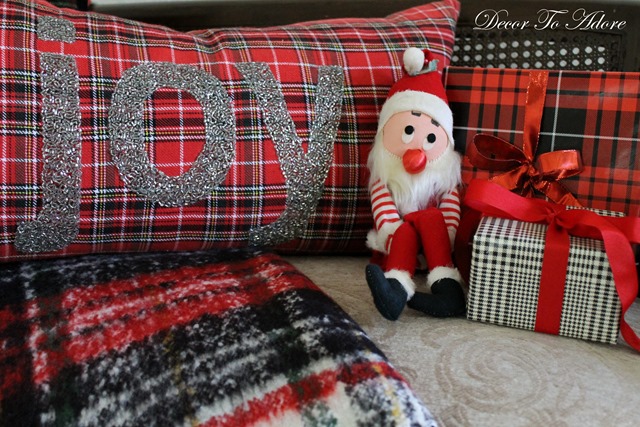 Joy Brought To Me By Tinker The Elf
So Tinker came home with me. I sat him on the desk in my office. Every time I saw him he would bring a smile to my face. As I began to create things to sell I just could not bring myself to think about selling Tinker. There was something so special about him. I told my daughter and she said, "Well, I think you should just keep him. You can decide next year if you want to sell him." 
So Tinker stayed.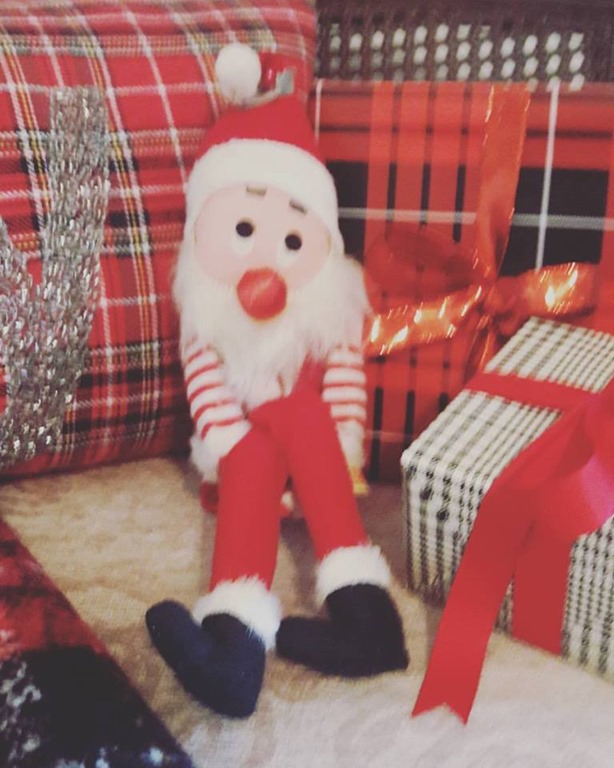 It's All About Family
This past week was a bit challenging. It was college finals week for me and I was also decorating for not one, but two wonderful Christmas tours that I am participating in this next week. I also found out that my cousin Sweet T is not feeling very well. (Please keep her in your thoughts and prayers.)
Sweet T is married to my cousin E. Our mothers, Jan and Karen, were sisters. We are both only children. (Although I have several heartfelt brothers and sisters that have come into my life in other wonderful ways.)
But E. and I were always close as children. I was generally the ringleader for troublemaking and he always supported my hair-brained ideas.
I have adored cousin E. all of my life.
Dawn King Angel
When his wife Sweet T joined our family many years ago it was the beginning of a beautiful and long-lasting friendship. She is responsible for introducing me to her former next door neighbor… Mr. Decor.
We are truly kindred spirits and have an affinity for adoring bedraggled vintage Christmas decor.
This is Dawn King Angel. So named for her wild hairdo. She has graced Sweet T's Christmas tree for over 45 years.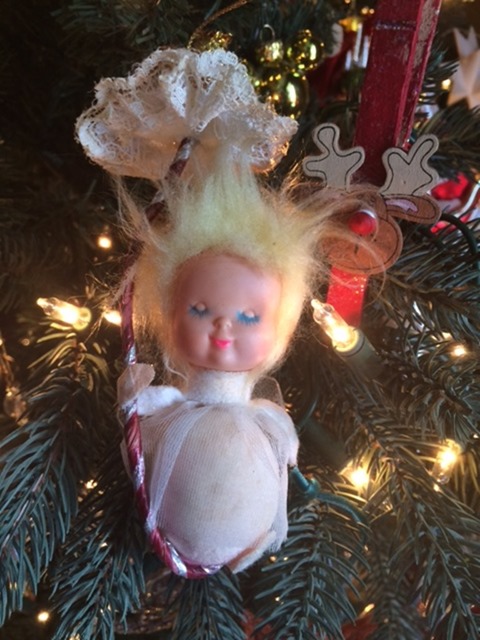 Knowing she was not feeling great I decided to send Sweet T a few photos of Tinker via text. I knew she would love and appreciate him as much as I did.
Tinker and Stinker
She sent me this text. "I am freaking out!"
"This elf was given to us the first year we were married by Jan. (cousin E's mother, my aunt) He belonged to Great Grandma Bradley." (My maternal great-grandmother.)
We have now named Tinker's elf cousin "Stinker", pictured below because he sadly stopped making his sweet musical chime a few years ago.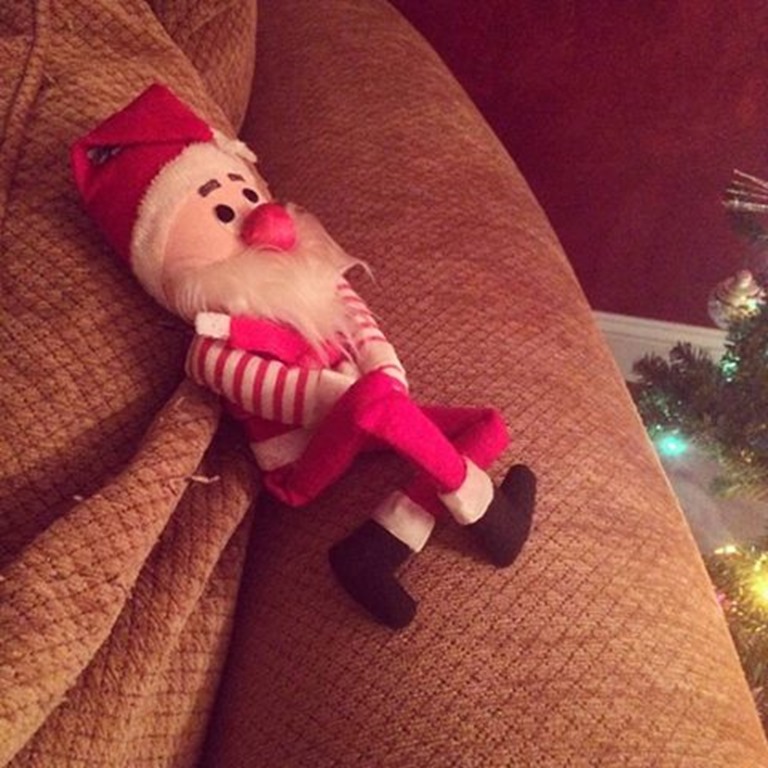 Somehow, somewhere in my Christmas loving childhood heart, I remembered my Great Grandmother's elf. Even when my brain didn't.
Now that to me is truly magical JOY!
"So that I may come to you with joy, by God's will, and in your company be refreshed." Romans 15:32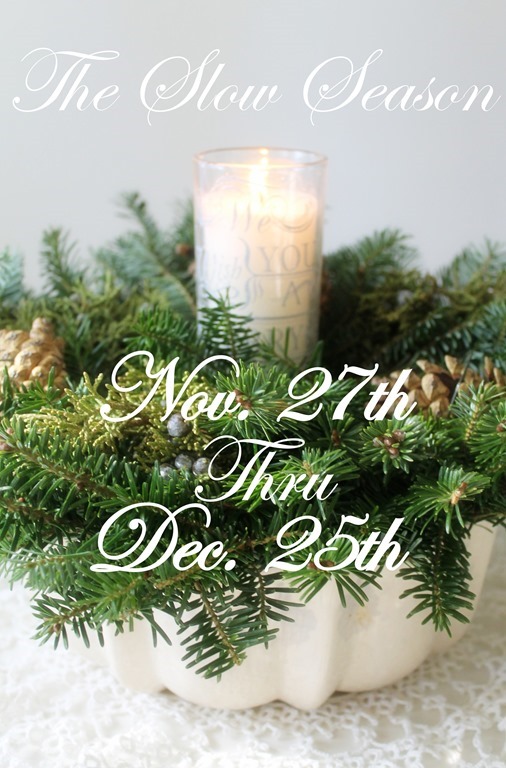 May you find JOY this week.
Laura
The second Sunday of Advent is JOY ~ "Shout aloud and sing for joy, people of Zion, for great is the Holy One of Israel among you." ~ Isaiah 12:6