As the year draws to a close I can't help but take a glance back. It was not exactly a peaceful year for our nation or even our world. But how thankful I am to those who are the peacemakers. Those who keep the peace and aid others selflessly. Blessed Are The Peacemakers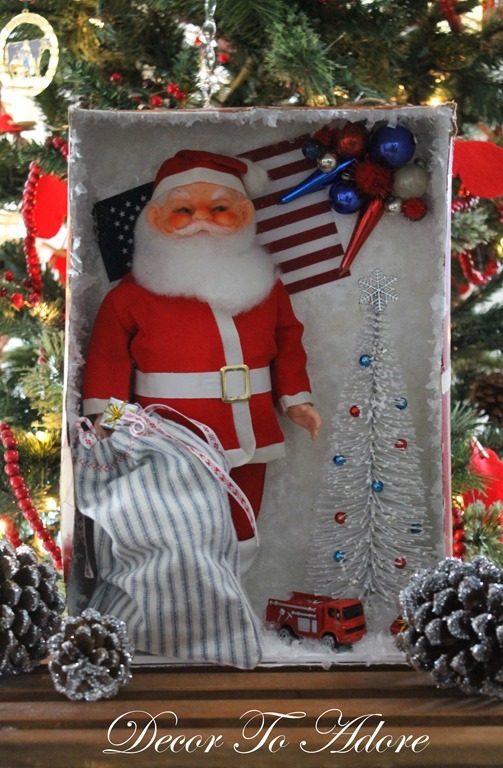 Blessed Are The Peacemakers
Earlier this year I spied this vintage Santa at an estate sale. He instantly reminded me of someone I knew.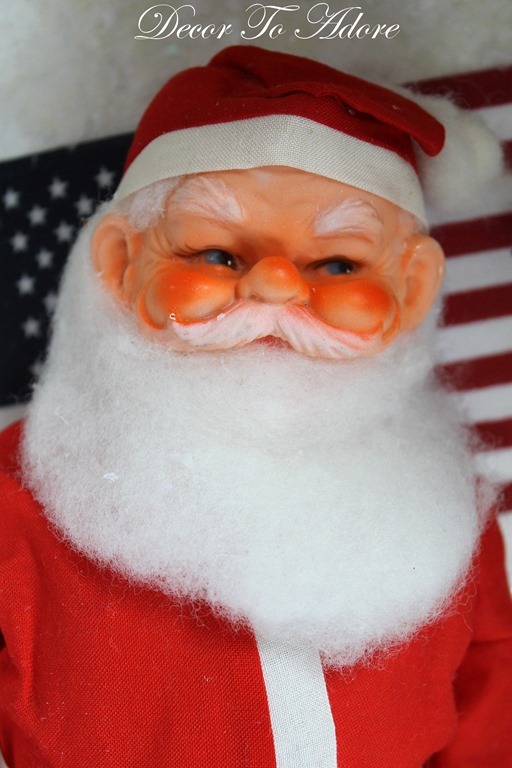 Can you see the resemblance?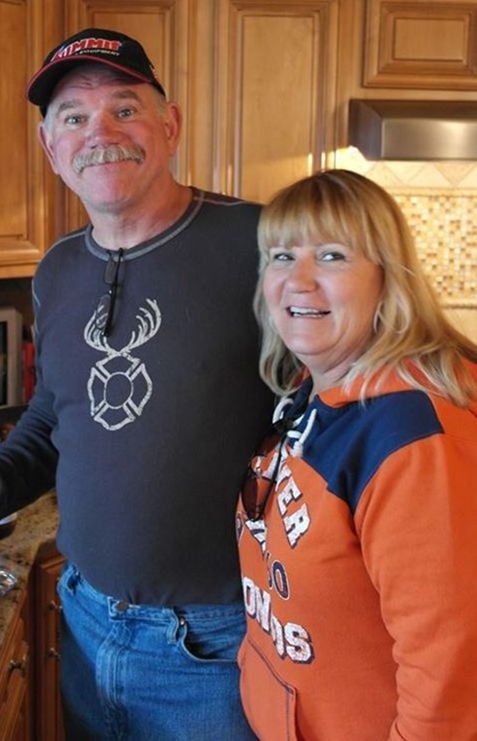 This is my brother Craig. He is an amazing husband, father, and grandfather.
He is also a firefighter with plenty of crazy, hair-raising, stories to share.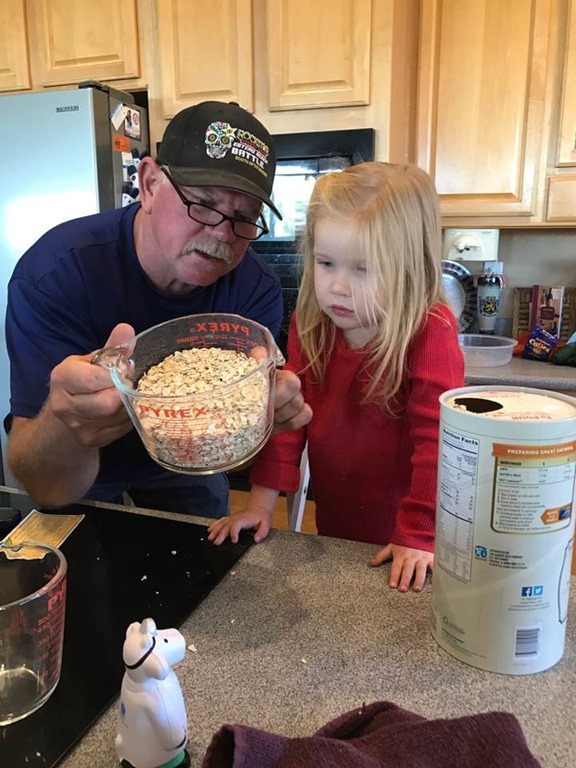 So back to this Santa. I knew I needed to send him to my brother after several members of our family, including his lovely wife Mel (shown above), all agreed the resemblance was uncanny.
But I didn't want to just send the Santa by himself. He needed something more.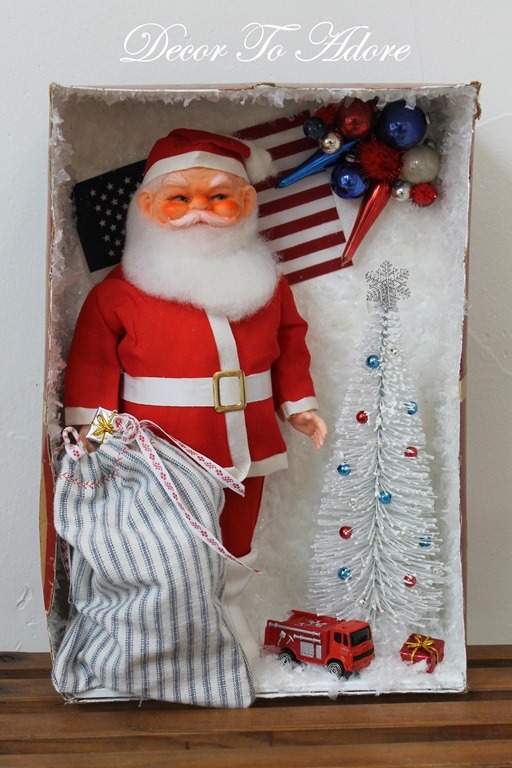 Peacekeeper Santa
One day I was in Country Garden Antiques and spied this wonderful old box that used to contain a pair of ice skates.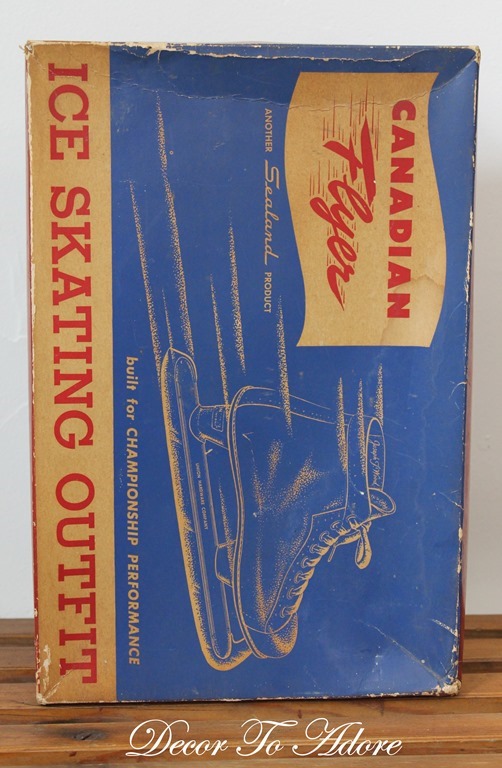 The box was a perfect size and ice skates…. well, they aren't too far of a stretch from Christmas and Santa.
So a red, white and blue patriotic Peacemaker Santa idea was born.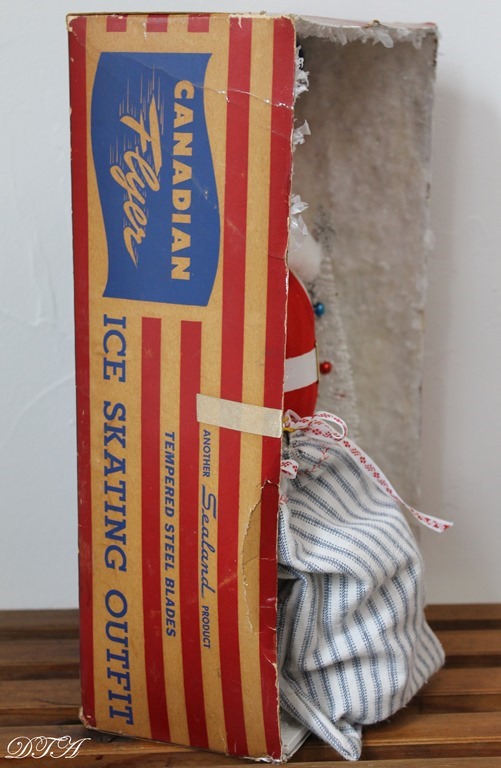 I very carefully painted the interior of the box white. Then, I added a layer of glitter. Once that was dry I glued in some faux snow. All the while, as I sat creating, I thought of my brother and his family. Smiles and prayers came easily to my mind.
Mr. Decor cut a small plywood platform for Santa to rest upon inside the box. It was painted white as well.
A traditional Santa sack wasn't quite right so I transformed a piece of antique blue and white striped ticking.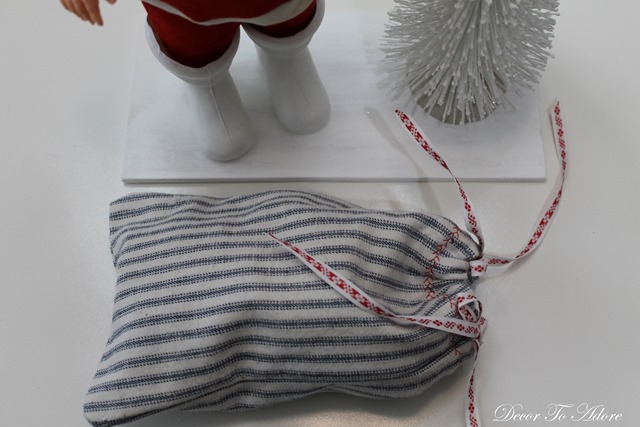 Shiny and Bright Touches
Once Santa and the tree were in place I added in a few vintage Shiny Brites in a patriotic palette that my daughter helped to select.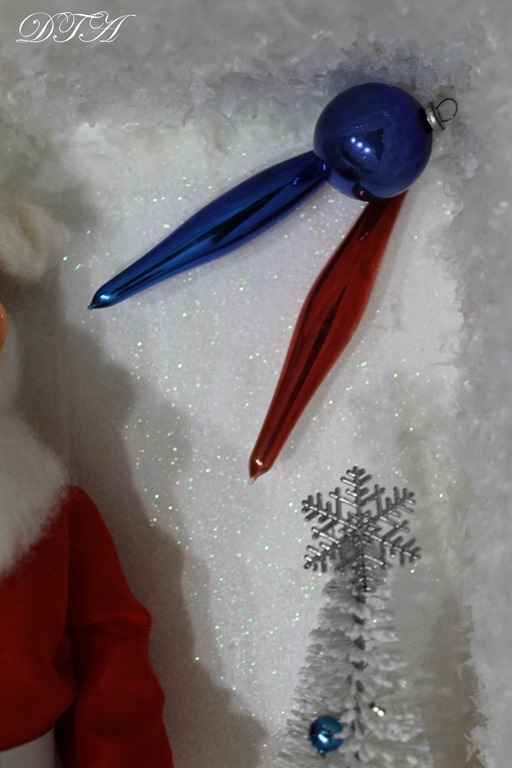 A flag also seemed quite appropriate.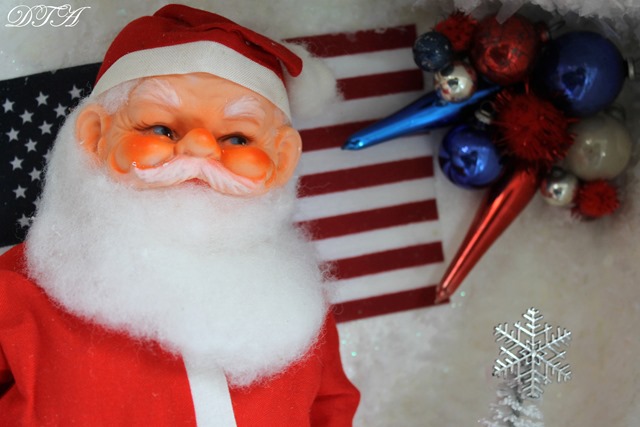 Of course, every good fireman needs a firetruck. So a vintage engine, that my son happily offered from his collection, was placed under the tree.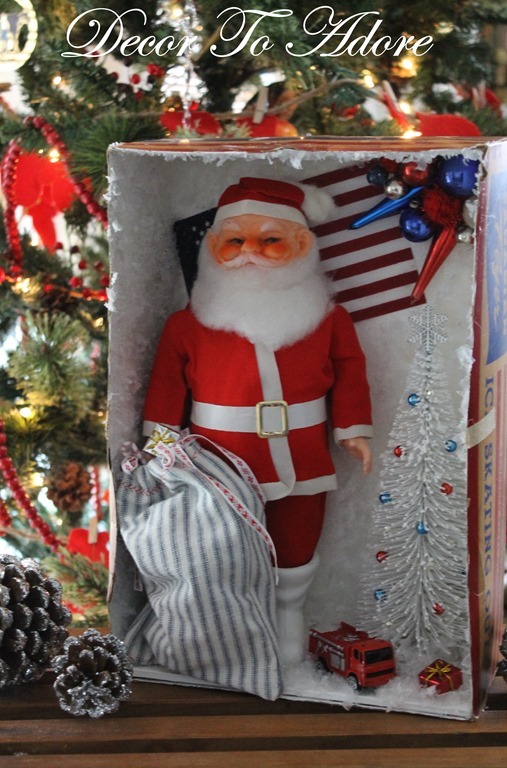 This special package, that the entire family helped create, is now on its way to Phoenix.
But it has gotten me thinking. Couldn't I also do something more for my local peacekeepers? As our family marks the third week of Advent, focusing on PEACE, we plan to bring a little holiday cheer to the station around the corner from our home.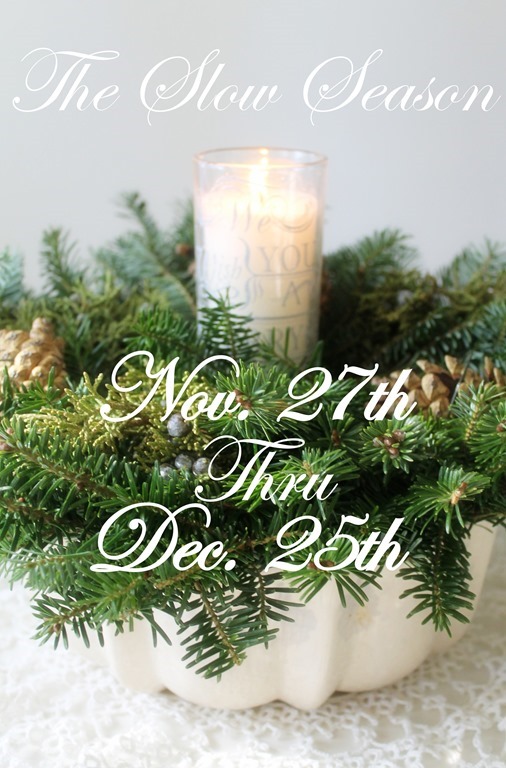 May all the peace of the season be yours,
Laura
"Blessed are the peacemakers, for they will be called children of God." ~ Matthew 5:9