Welcome to Part II of the Decor To Adore 2016 Halloween decor extravaganza: Cinderella and the Ugly Stepsisters Soirée.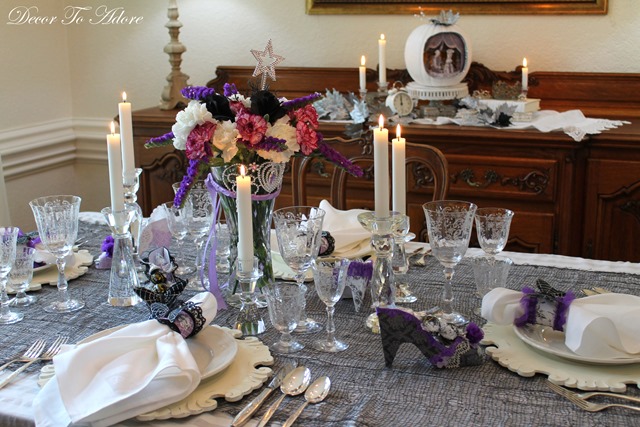 Cinderella and the Ugly Stepsisters Soirée
Yesterday you saw Cinderella's Enchanting Pumpkin centerpiece tutorial that inspired it all: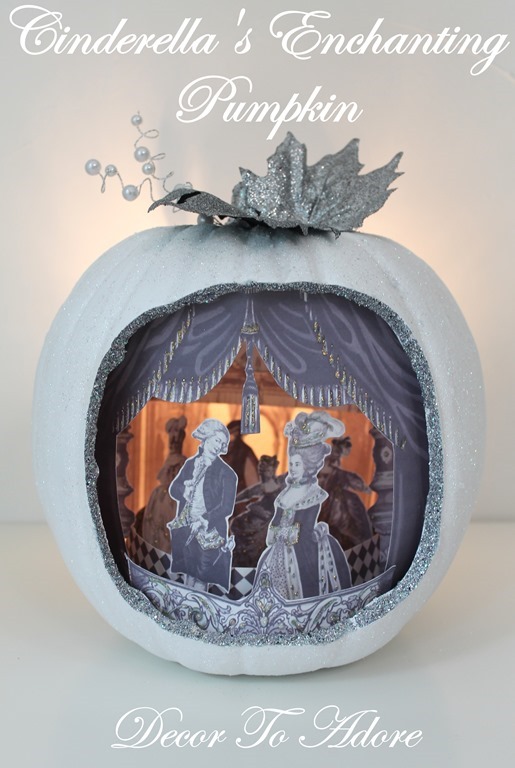 The table was set with a tattered Edwardian tablecloth that I refuse to part with. It was then topped with a piece of cheesecloth from the dollar store.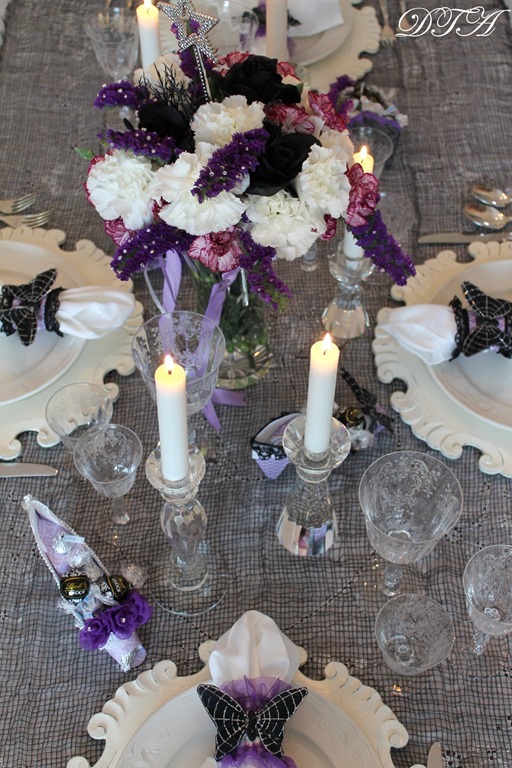 Next, old favorites were added such as great grandmothers silver and grandmothers crystal.
Make The Napkin Ring
Did you happen to notice the napkin rings?
They are so very fast and easy to make.
Just simply cut cardboard bathroom paper tubes in half and cover with decorative paper, lace, and embellishments. All were attached with hot glue but white craft glue could also be used.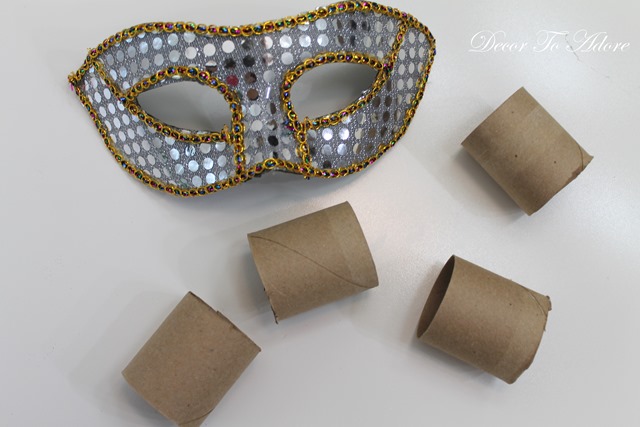 For the centerpiece mix black faux dollar store roses with carnations and purple statice from the grocery store.  I found the fairy godmothers wand and Cinderella's tiara also at the dollar store.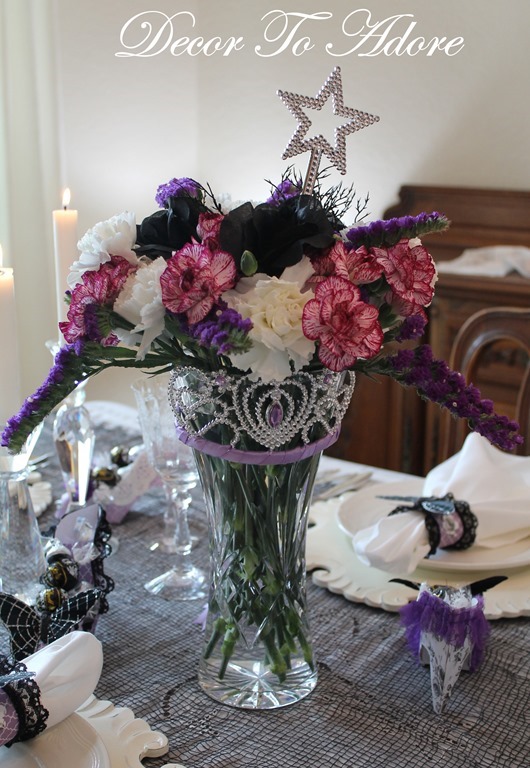 Here's a view of the tiara from the side. I just got lucky in that it wrapped around this crystal vase perfectly.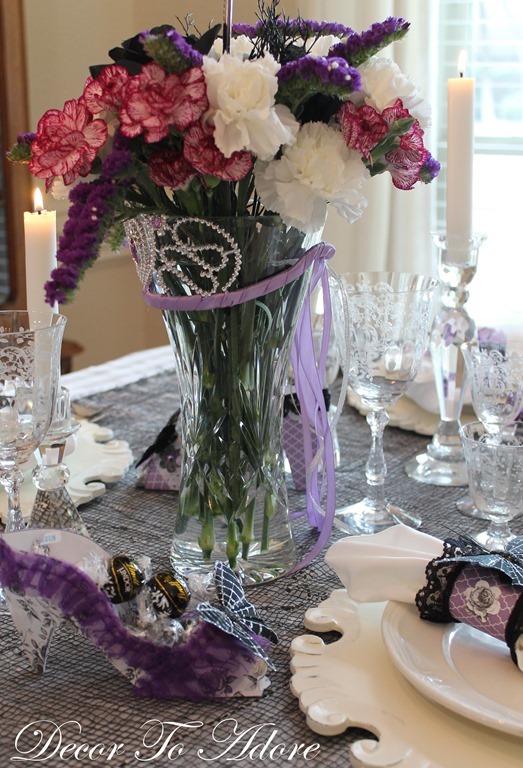 Did you spot Cinderella's slippers?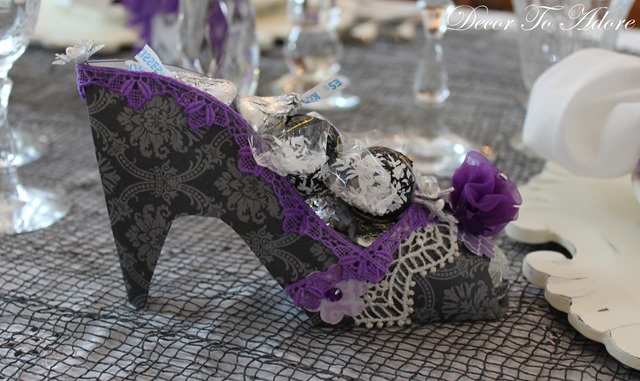 Make The Slippers
They were made from a paper printable. You can find the link on my Pinterest Scrapbook and Paper Crafts page.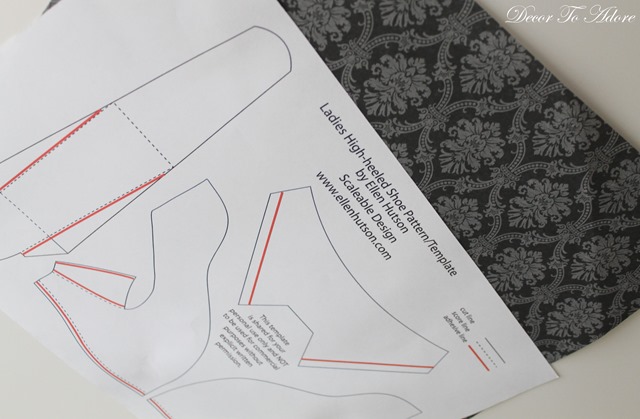 Simply print out the template on the back of the decorative paper and cut it out. Once the shoe is assembled you can then dress it up. This project is wonderful for using up small bits and bobs of lace and embellishments.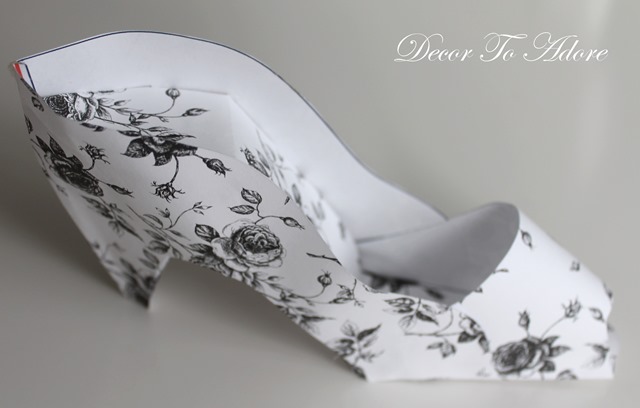 The slippers were filled with candy that matched the color palette. A truly a perfect fit for a party favor!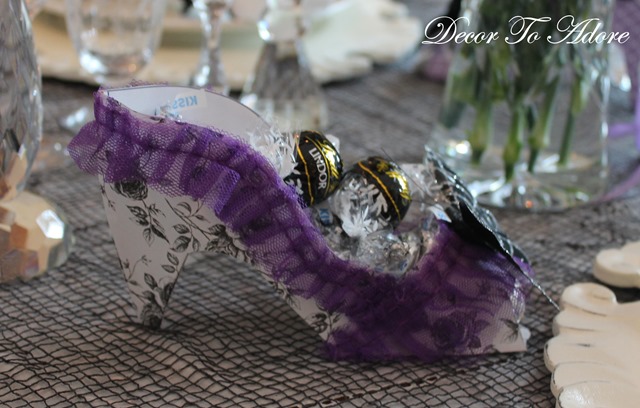 Each slipper is unique.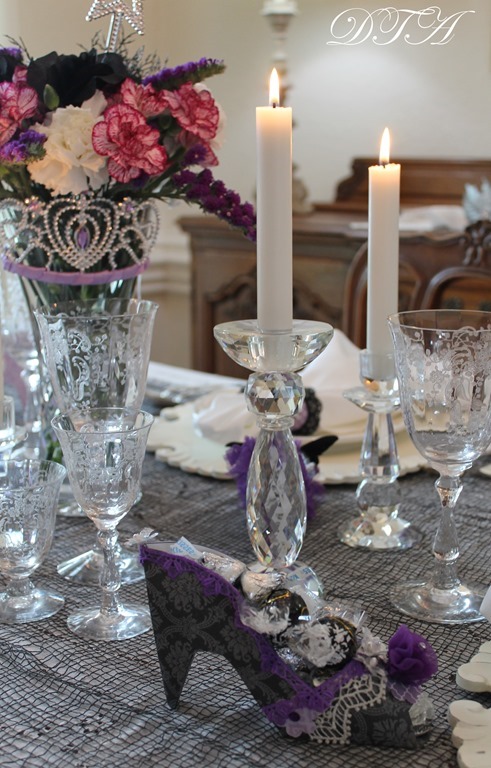 Over on the sideboard, the "Cinderella" theme continues.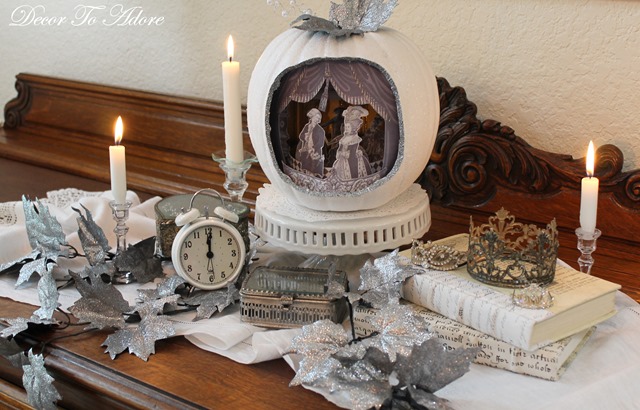 I hope you have enjoyed this year's magical Halloween theme.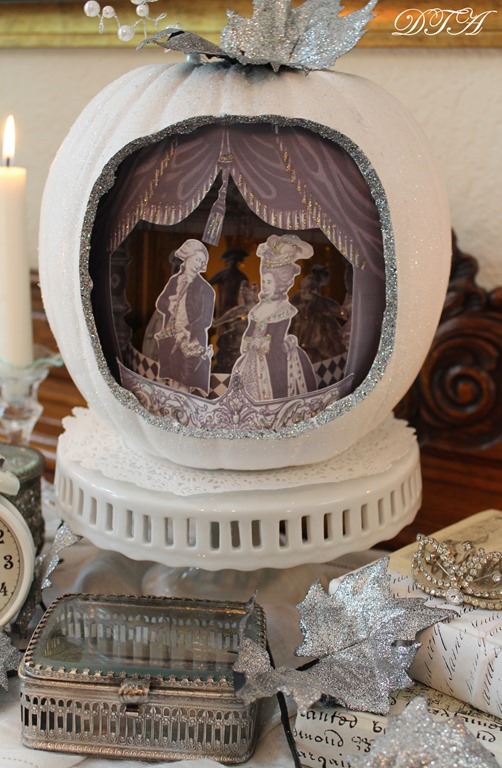 May your day be enchanting,
Laura
Past Themes:
Miss Havisham's Wedding Breakfast Gone Bad