Welcome to the Decor to Adore Becoming Laura The 2016 Costume Challenge Reveal.
I know many of you have been following this costume project the entire month of October.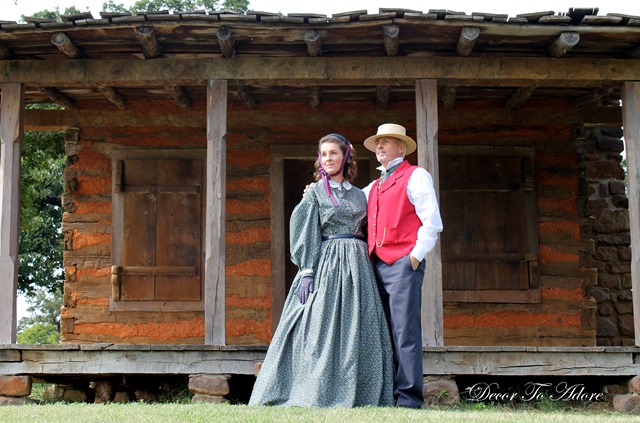 Becoming Laura The 2016 Costume Challenge Reveal
We are a pair of prairie homesteaders on our way to a dance.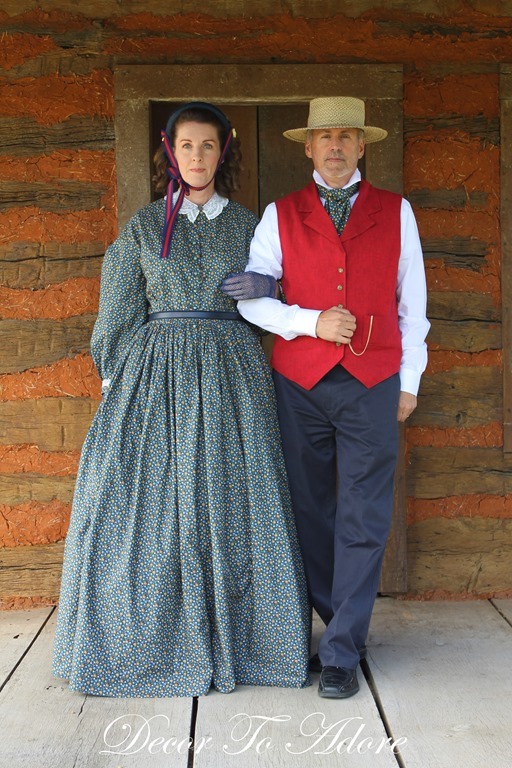 My dress took 10 yards of fabric and 12 hours to create but I dare say my mister is mighty appreciative of my appearance.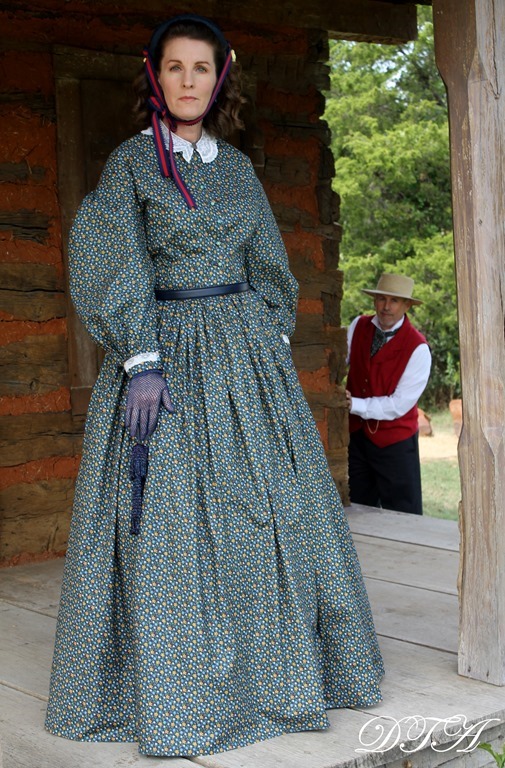 When wearing several layers of full skirts it is truly a wonderful thing to be offered a token of chivalry.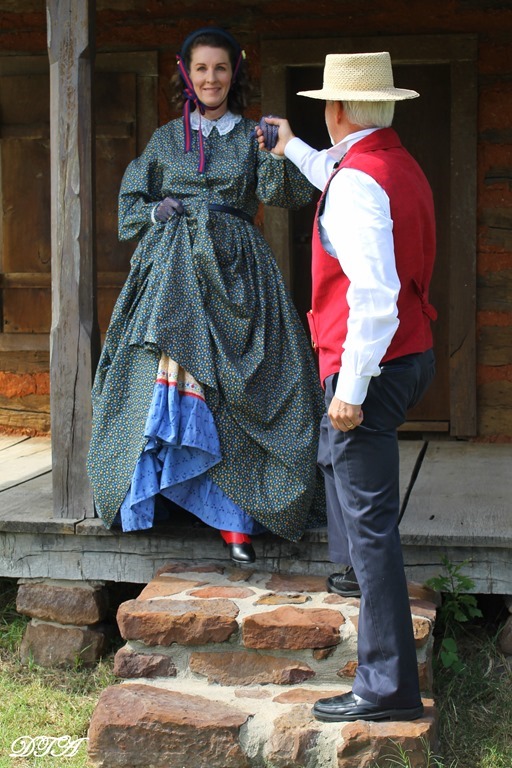 We like our log cabin home very much.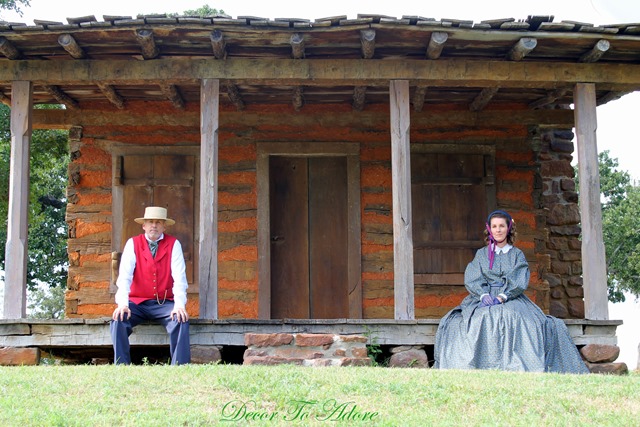 Our Wagon
I believe we'll have to walk to the dance. It appears we have been the victims of horse thieves.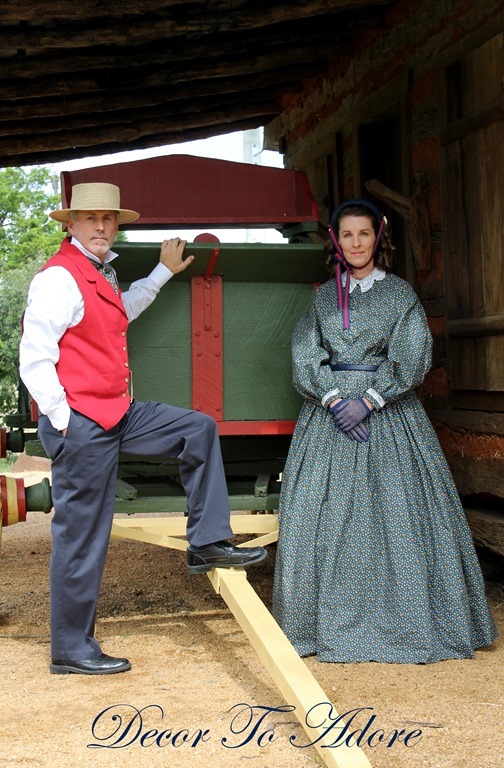 It's such a shame as the wagon was just freshly painted.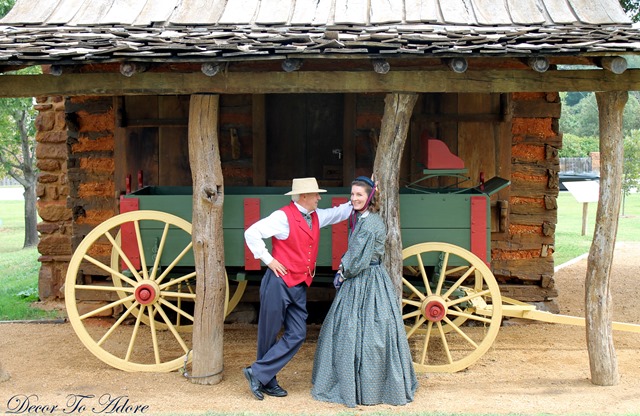 A sweet stroll thru the big woods.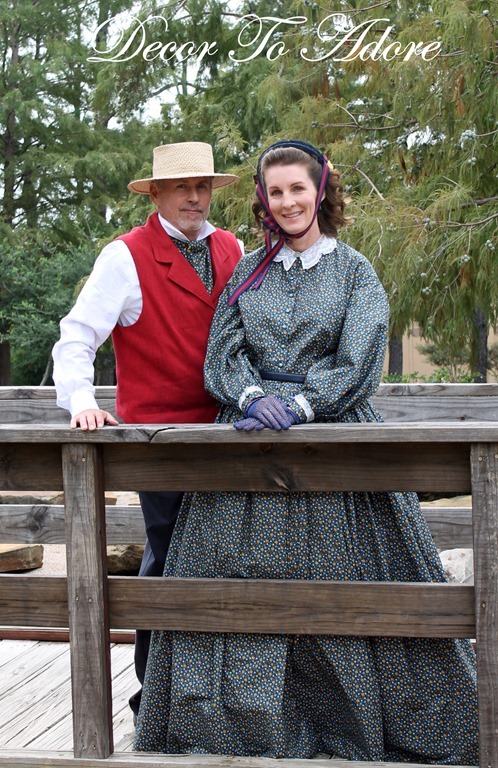 Dance At Grandpa's
We've arrived for a "Dance at Grandpa's".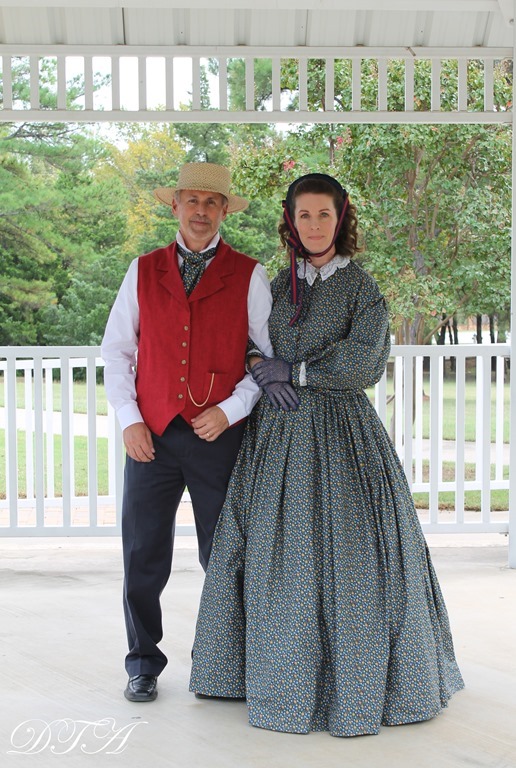 So the square dance begins.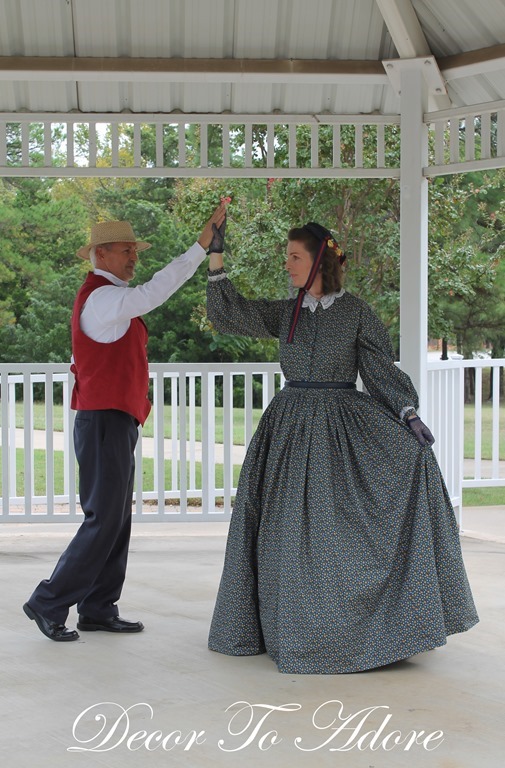 Swing your partner.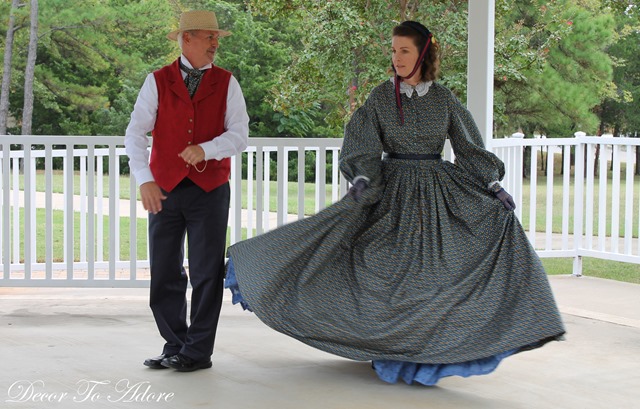 Do Si Do.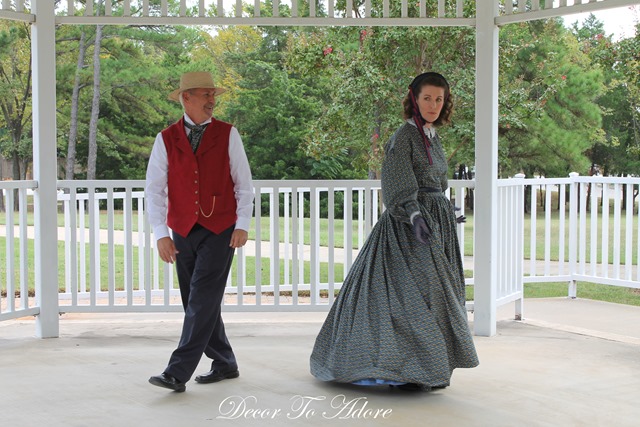 It was such a sweet evening that I do believe he deserves a kiss.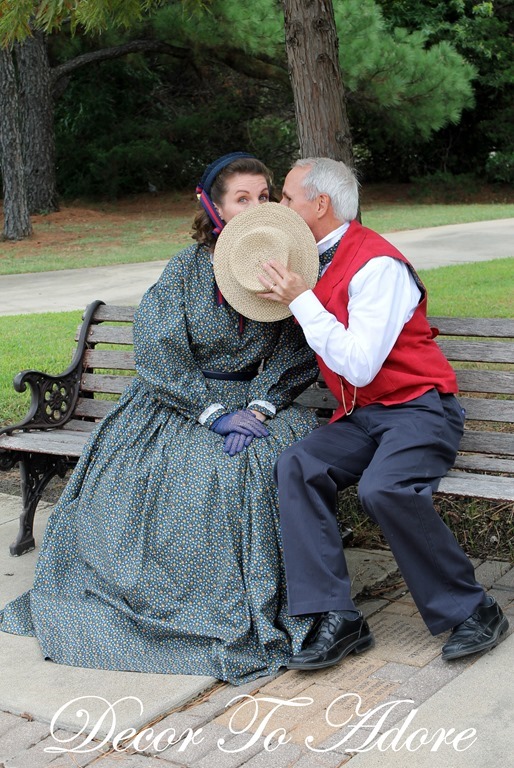 Becoming Laura The 2016 Costume Challenge Reveal Details
The inspiration and story behind this dress can be found HERE.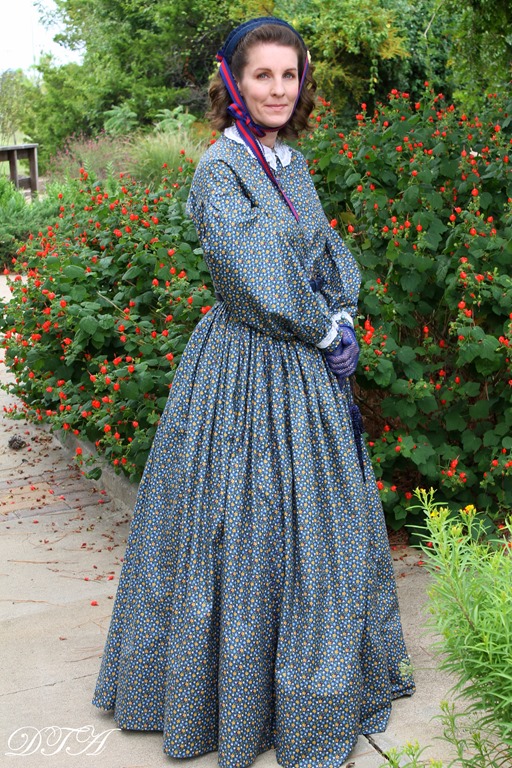 A post on hats, bonnets, and headdresses can be seen HERE.
Gentleman's attire can be viewed HERE.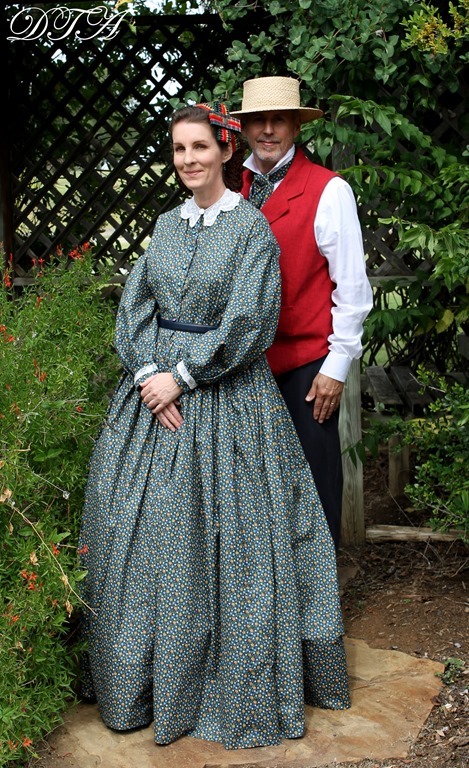 For detailed information on the petticoat go HERE.
Shoes, stockings, and gloves were covered HERE.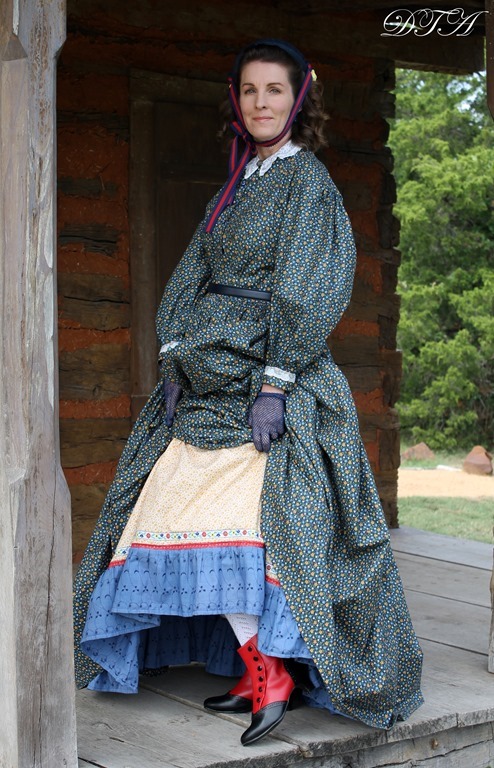 "It is the sweet, simple things of life which are the real ones after all." ~ Laura Ingalls Wilder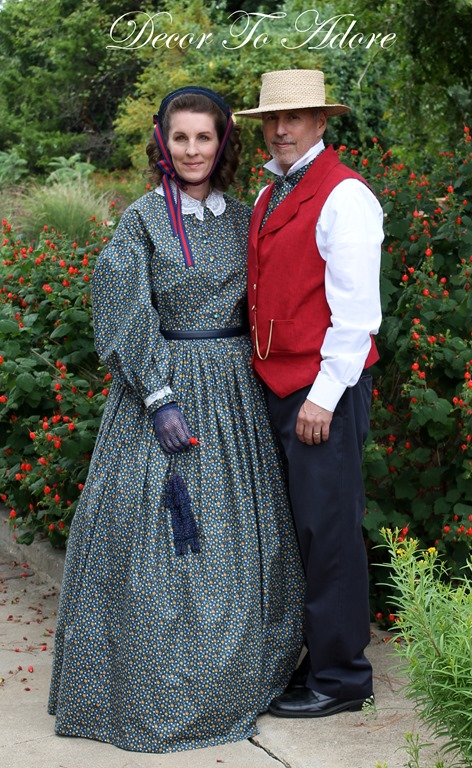 Other Becoming Laura Posts You Might Enjoy
HERE is the Halloween post with images in sepia tone.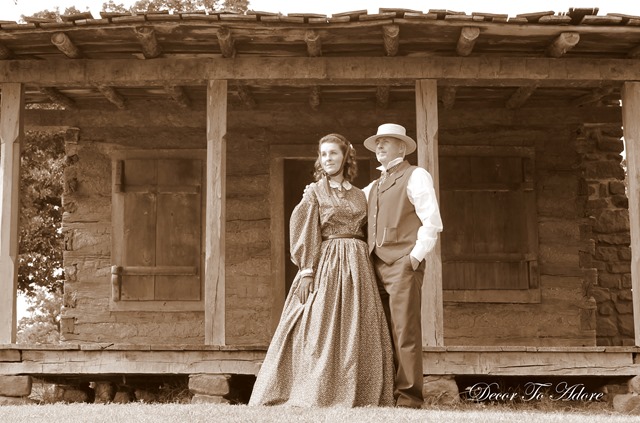 All the fun outtakes from the photo shoot can be seen HERE.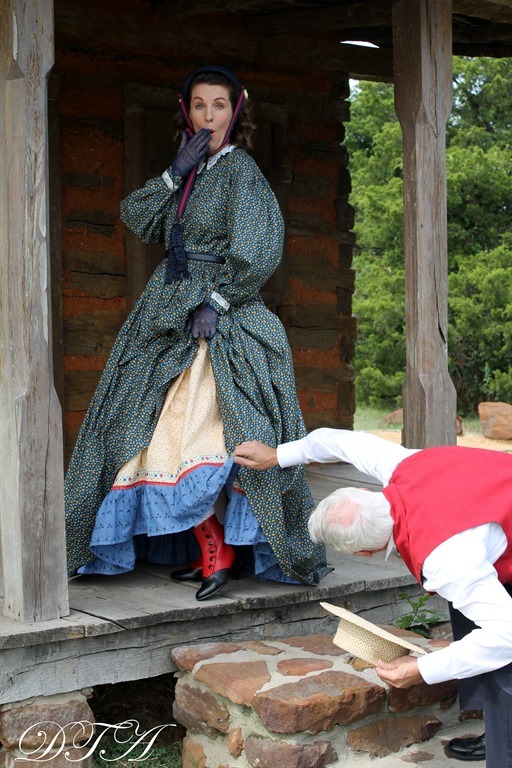 Special thanks to Andover Fabrics and their line of Little House on the Prairie fabric for making the 2016 Costume Challenge possible.
Dress~ $10.00, Petticoat~ $9.85, Bonnet/headdress~ $7.00, Button boots~ $30.00, Gentleman's vest and cravat~$2.00
Happy costume creating on a budget,
Laura
I hope you have enjoyed this year's challenge, here are links to previous challenges: