Becoming Laura 1860's/70's Shoes, Stockings, and Gloves
I bought a pair of red button-up boots as part of my "Becoming Laura Ingalls Wilder" ensemble. What?! Is that even historically accurate? The post Becoming Laura 1860's/70's Shoes, Stockings and Gloves will share the answer.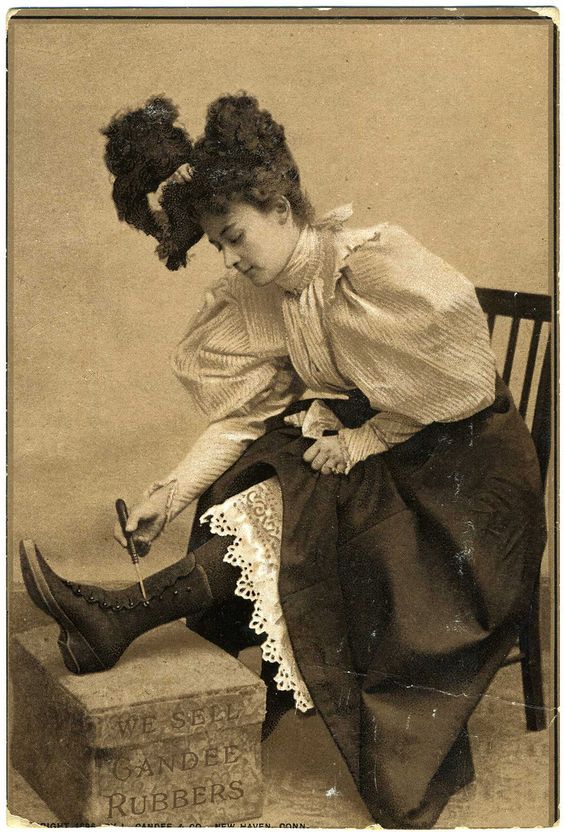 Because there are only black and white photos depicting the 1860's/70's most individuals think of our ancestors as wearing only neutral colored shoes.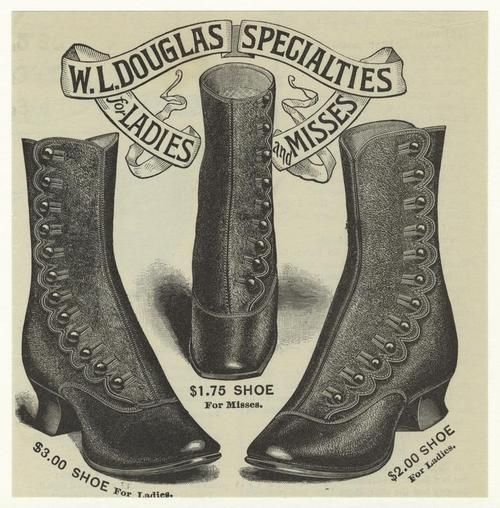 Red Boots
Of course, a good many people did wear plain shoes but bright color options also existed.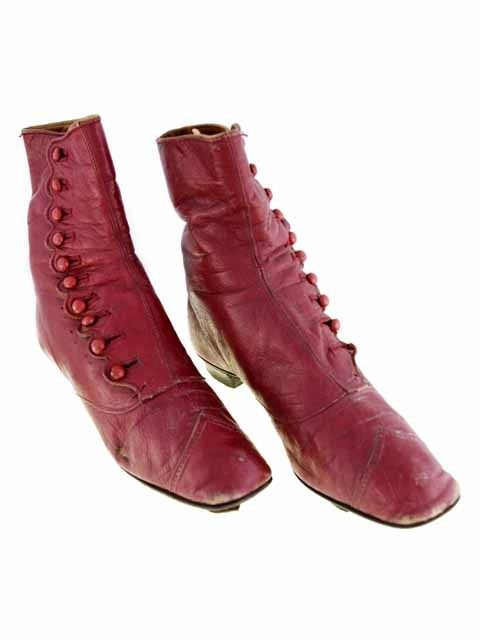 Adults, as well as children, wore colored shoes and boots.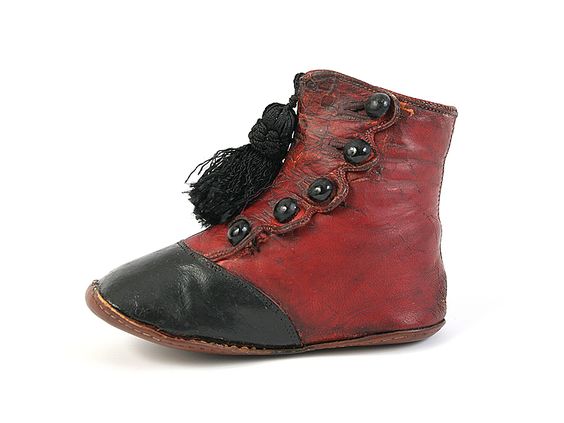 It was primarily individuals of the middle and upper classes who chose colored shoes and boots.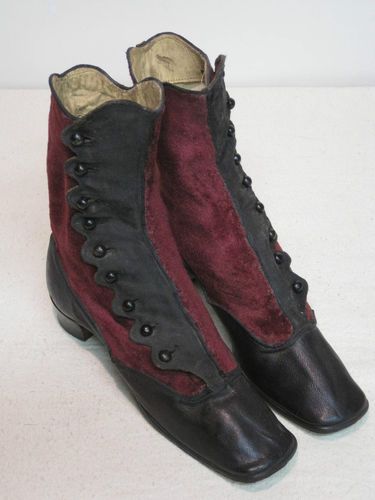 There are several sites that offer good reproduction footwear for this era. Many offer custom options. Since I was creating a costume on a budget I settled for these red and black "pleather" button boots I found on eBay for $30.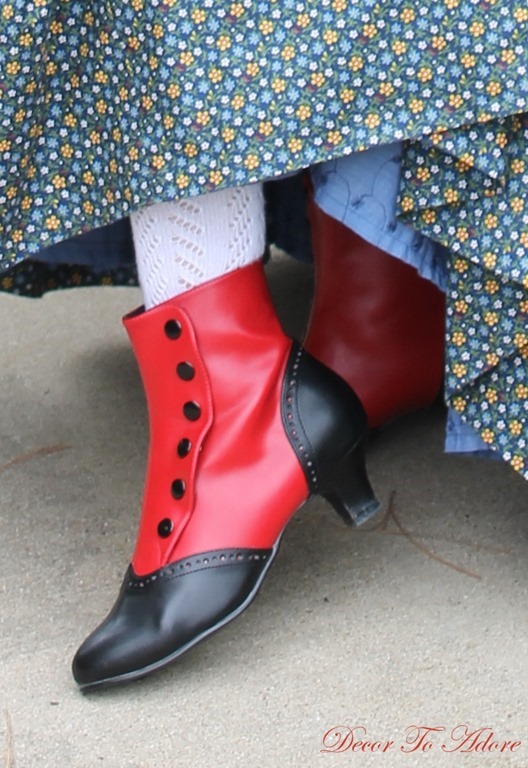 Stockings
You can also see the stockings I opted to wear.
Stockings that were worn in this era also make us tend to think in simple terms of plain black and white.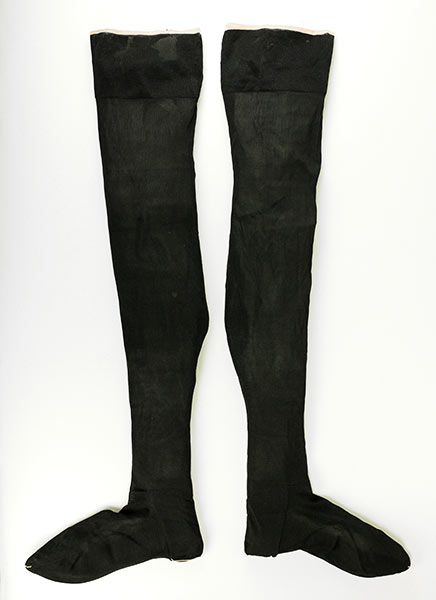 But stockings came in a wide variety of colors and patterns. They could be worn just under the knee, over the knee and mid-thigh. They were held in place with garters.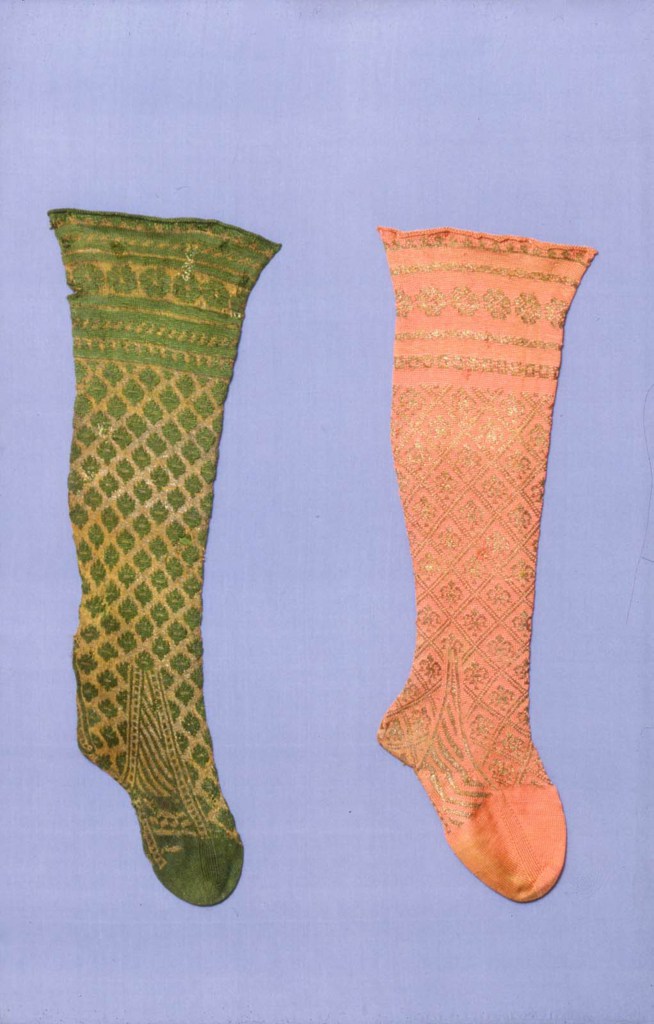 Stockings could be made from polished cotton (known as lisle), linen, wool, and silk if you were wealthy.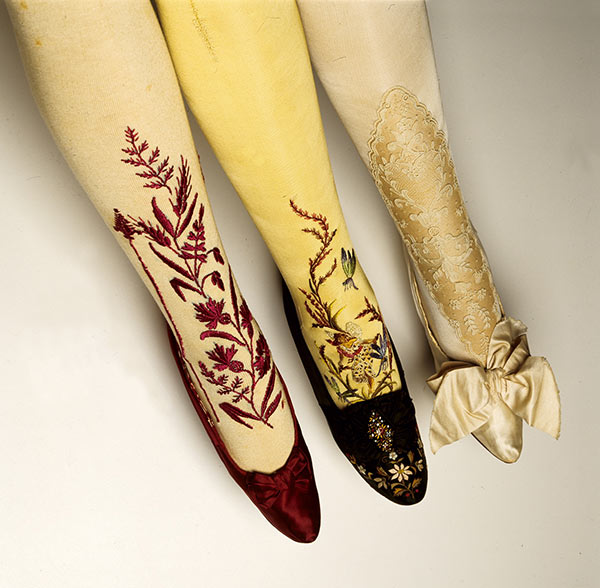 There was even a "Blue Stocking Society". The Blue Stocking Society was an informal social and educational movement for women that began in England in the mid-18th century

The term was later used to describe educated women.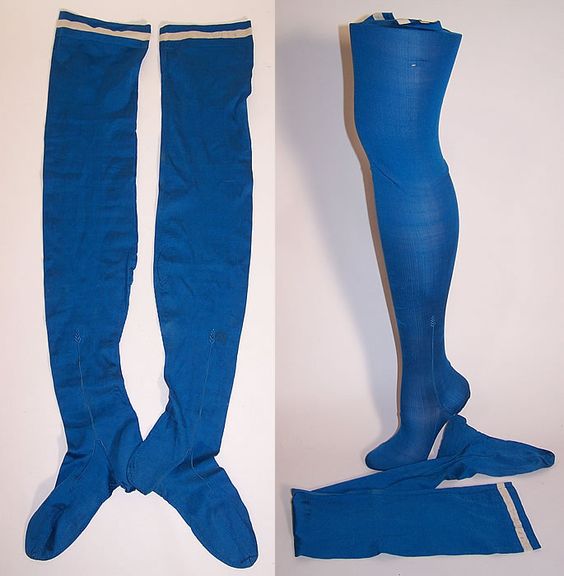 Striped Stockings
My favorite stockings tend to be the happy striped stockings.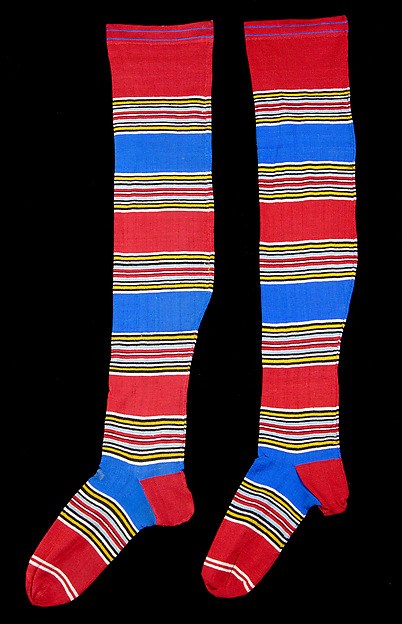 It is a bit difficult to find photographs of adults wearing stockings because it simply wasn't socially acceptable to show one's ankles/legs. Indeed this photo is of a… ahem… lady of the evening. Scandalous!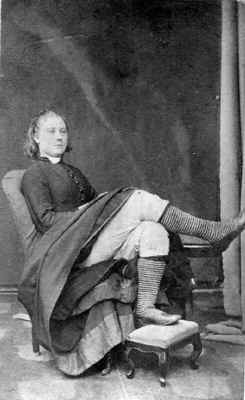 It is easier to find children wearing such stockings.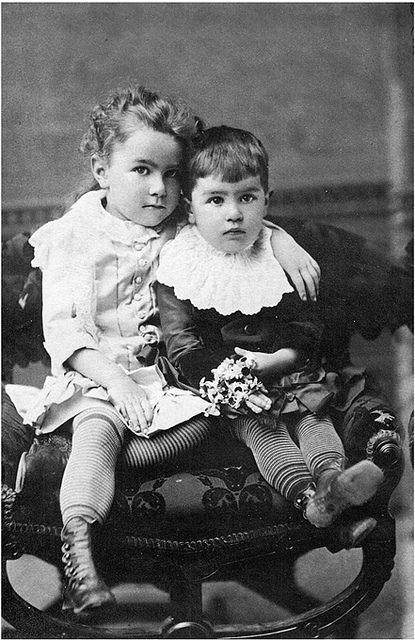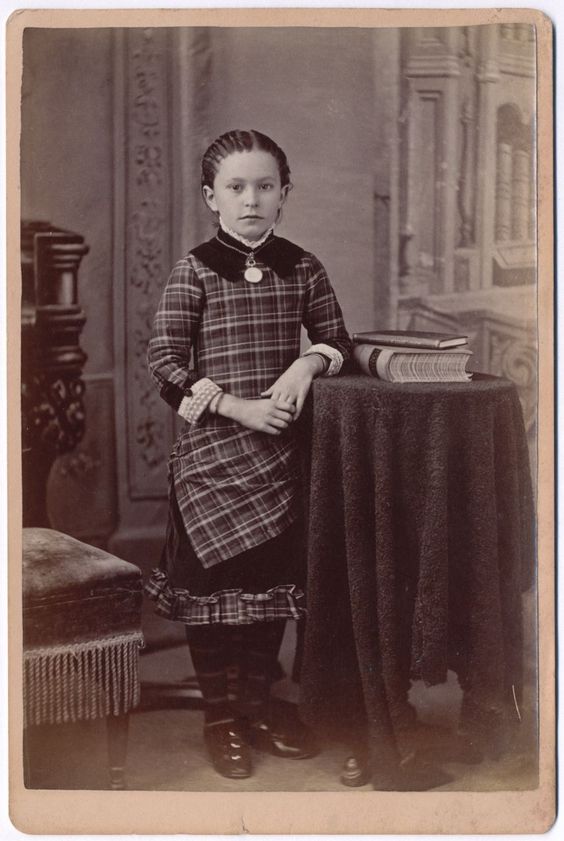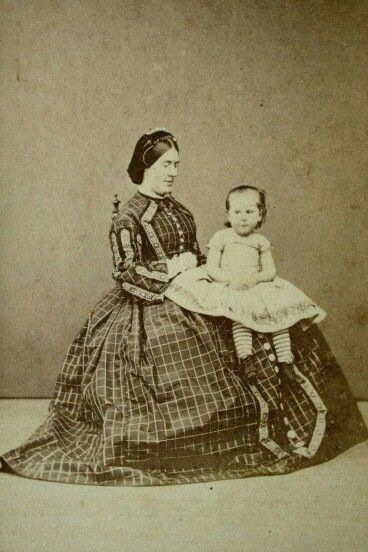 Lace Stockings
I opted to wear white open lacework stockings as this is what Laura Ingalls Wilder described Aunt Docia as wearing in Little House in the Big Woods. "Then they pulled on their beautiful white stockings, that they had knit of fine cotton thread in lacy, openwork patterns, and they buttoned up their best shoes."
My stockings were purchased in Germany over 15 years ago.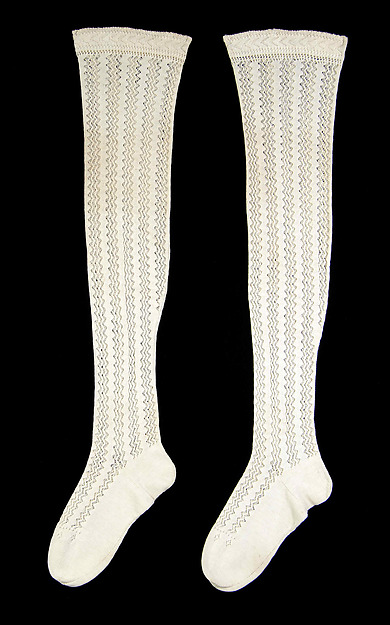 Ladies Gloves
Now onto gloves. Up until the 1950's women would wear gloves while in public.
Indeed one of my favorite authors, Louis May Alcott, wrote a delightful exchange between Meg and Jo in Little Women.
"You must have gloves, or I won't go, cried Meg decidedly. Gloves are more important than anything else. You can't dance without them, and if you don't I should be so mortified."
Miss Alcott is shown below with her gloves ala Jo.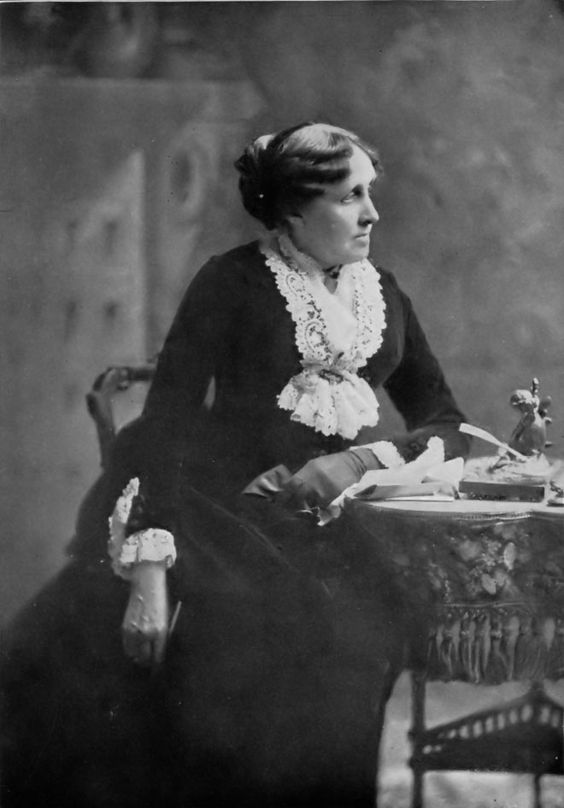 Leather gloves were available in a variety of colors. Kidskin was preferred for its softness and flexibility.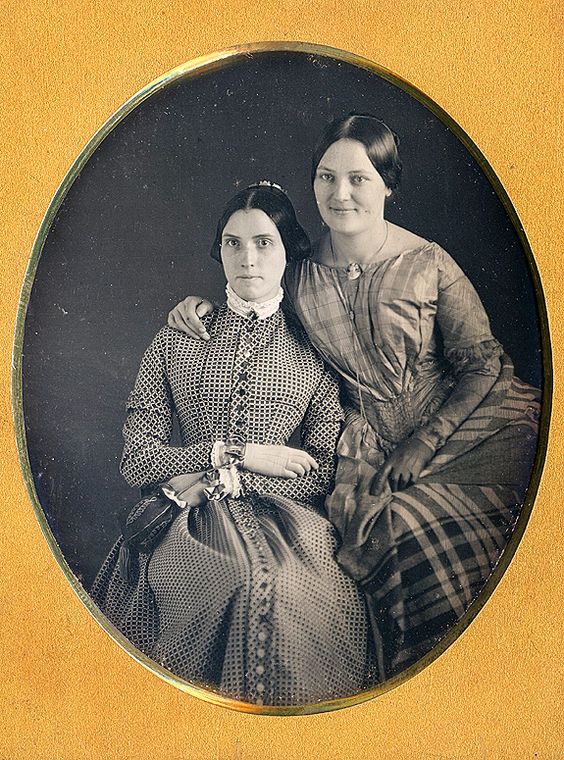 Crochet and knit gloves or mitts (fingerless gloves) were also popular. They also came in several colors but women tended to favor darker colors as they didn't soil as quickly.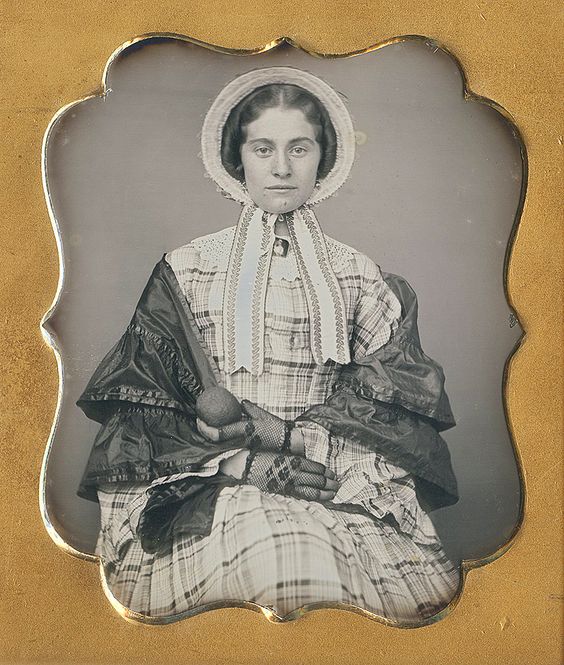 They were worn by girls and women of all ages.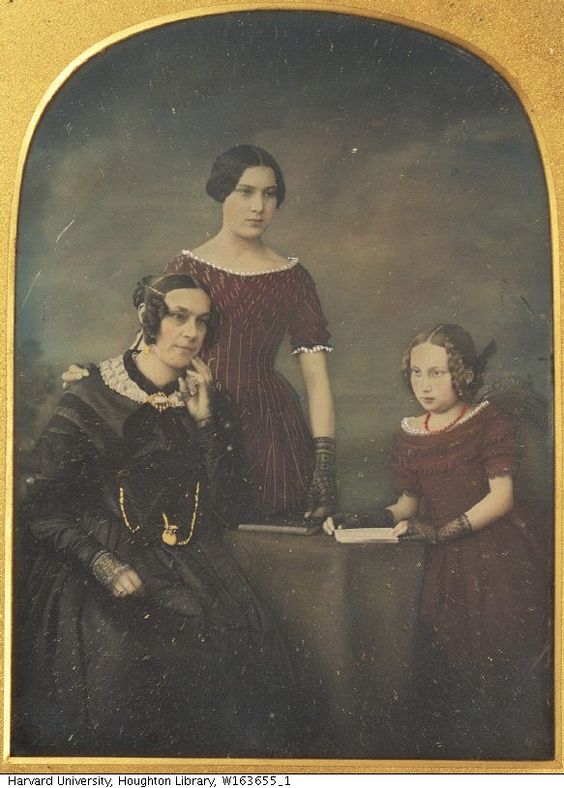 You can find numerous patterns for crocheted gloves online. Gloves can also be found at thrift stores, eBay and Etsy. I found several pairs at various estate sales. These gloves were originally a cream color. They were easily dyed with liquid Rit dye in navy.
(Because some of you may ask, the purse is a Victorian hand beaded bag that belonged to my mother Karen. )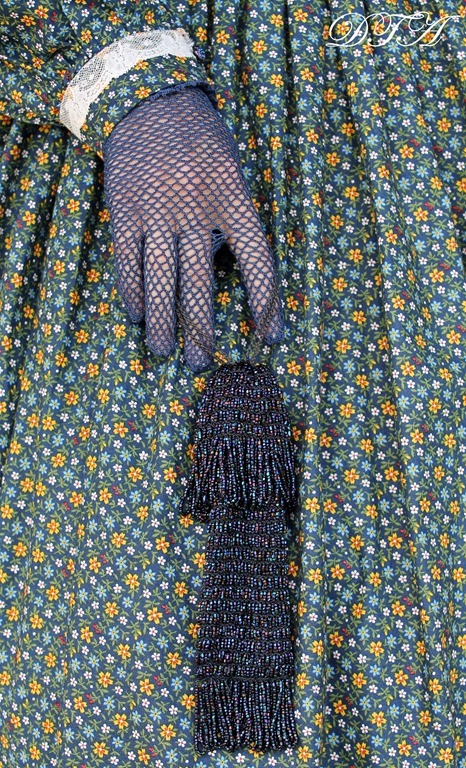 Next week I will share petticoats and men's fashions.
Laura