For me, the return of cooler temperatures means cozy flannel. I love to add touches of it to our fall home. Here are 5 Easy Crafts From 1 Plaid Shirt.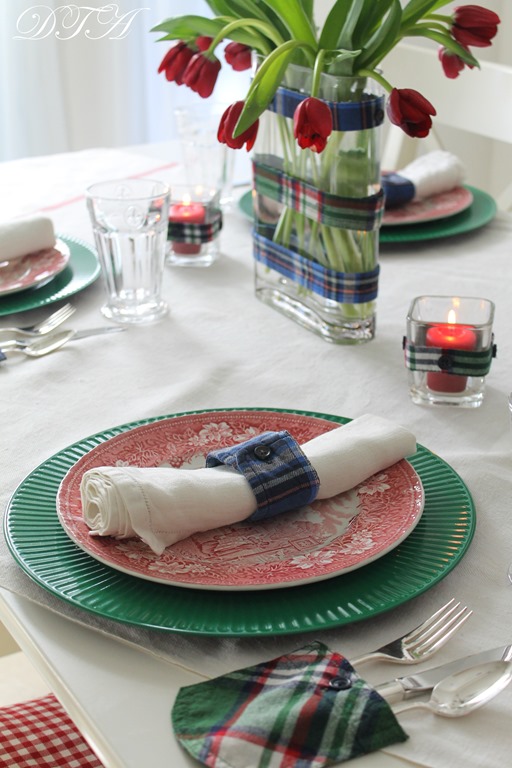 5 Easy Crafts From 1 Plaid Shirt
To create five easy projects you will need some old flannel shirts or blankets.
You may also require scissors, twine, mod podge, a paintbrush, and some great leaf printables.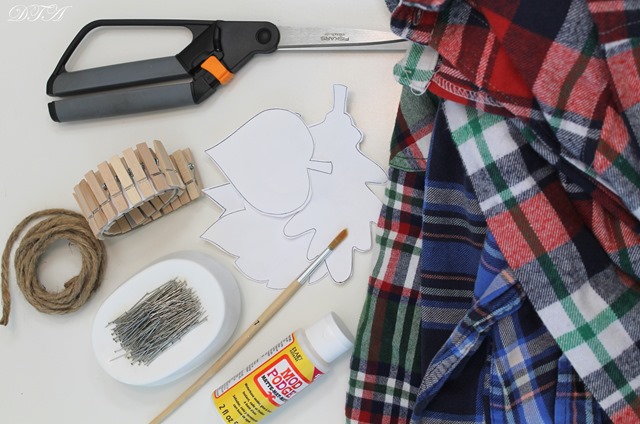 First remove all of the collars, cuffs, and plackets off of each shirt. Set these aside.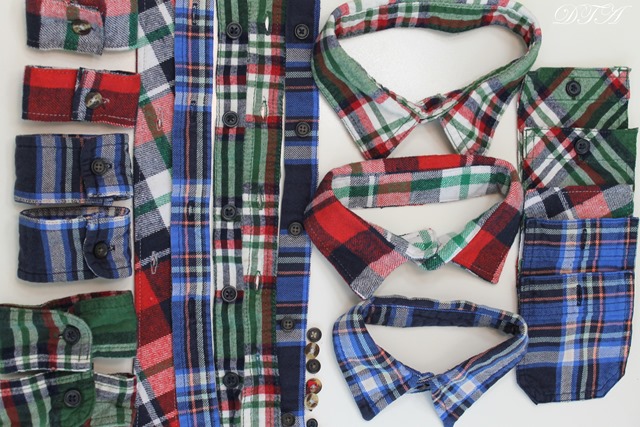 There are so many wonderful things you can make with the large pieces of remaining fabric such as pillows and napkins. But for this post, we will begin by making a falling leaf garland. Simply place the leaf pattern on the fabric, pin in place and cut out a few dozen leaves.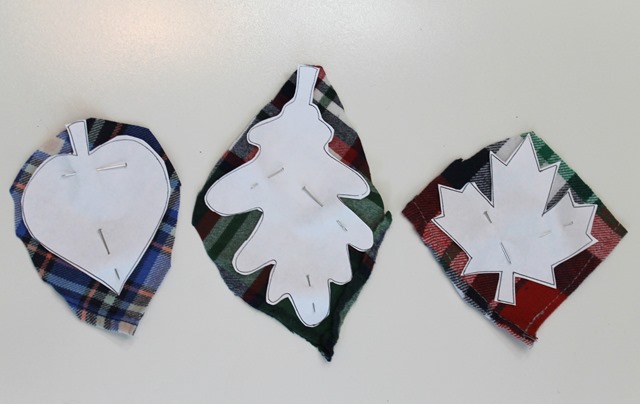 Once you have all your leaves cut out you can apply the fabric to the twine with a bit of mod podge. (Hot glue will also work in a pinch.)
The garland can be strung up on mantles, over mirrors, banisters~ anywhere you would like a bit of fall.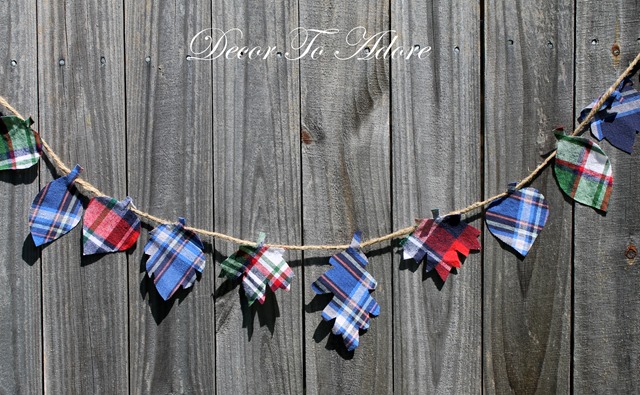 The second project is even easier. Remember the collars that you removed off of the shirt? Simply slip them over your dogs head for a fashionable fall collar.
I used one toddler and one child sized shirt to create the collars for my little men.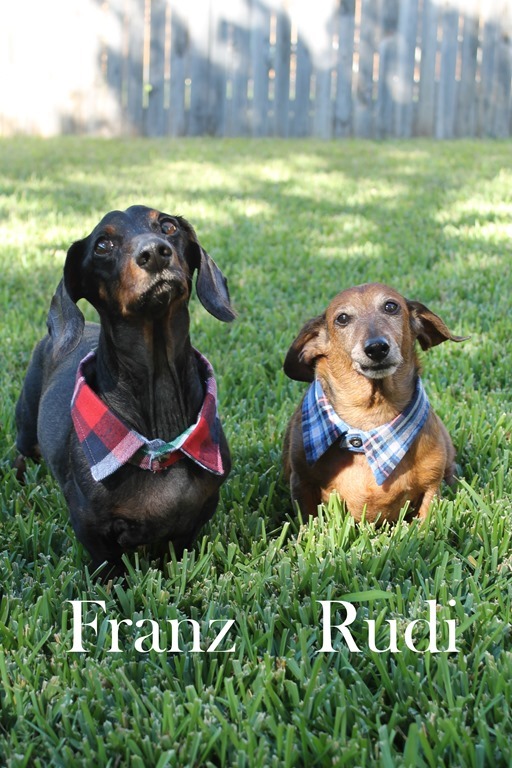 The remaining items can swiftly be transformed into a charmingly cozy fall tablescape.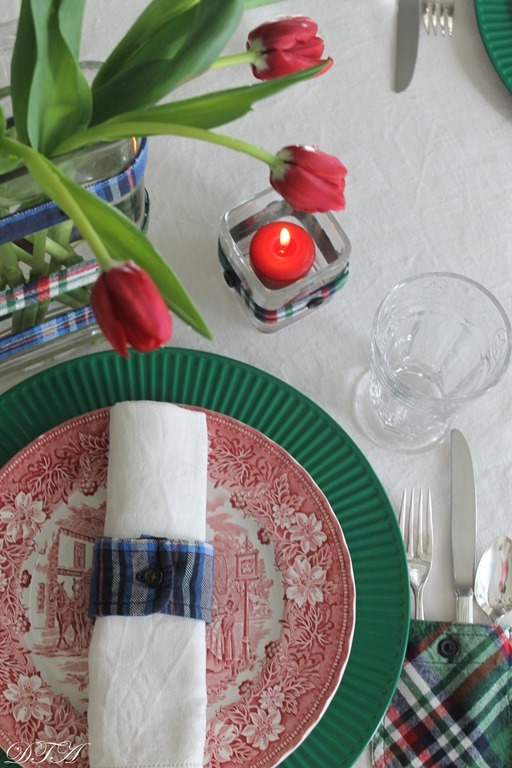 Wrap the plackets around vases or votives. Glue in place for a bit of happy color.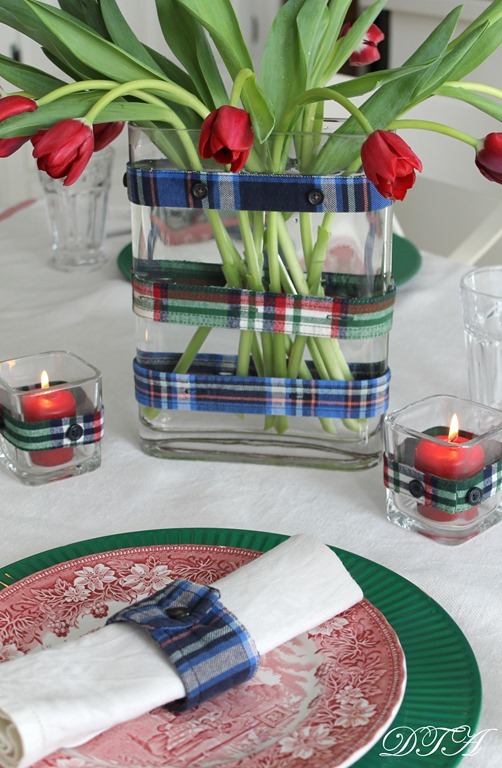 The cuffs can be transformed into quick and cute napkin rings.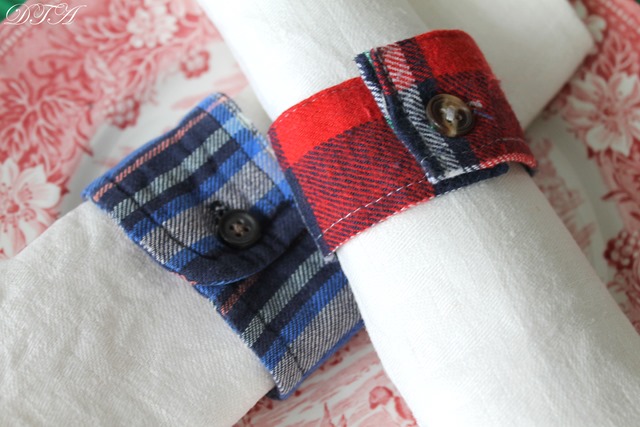 Don't forget the pockets!
Fill them with cutlery, flowers or a wee treasure for your guests.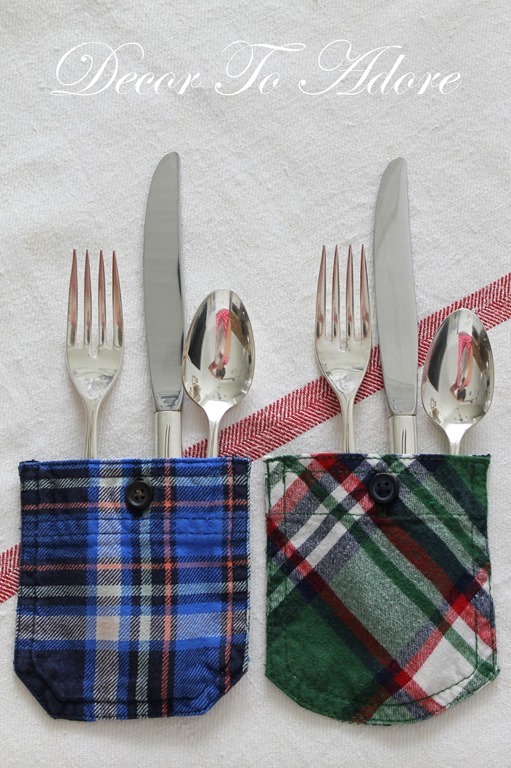 The beauty of this table setting is that the colors can change with whatever shirts you select.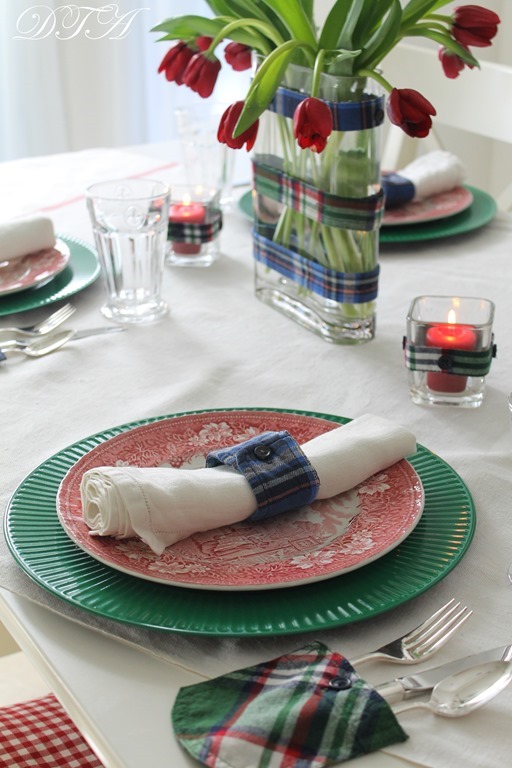 I hope you have enjoyed these five easy crafts.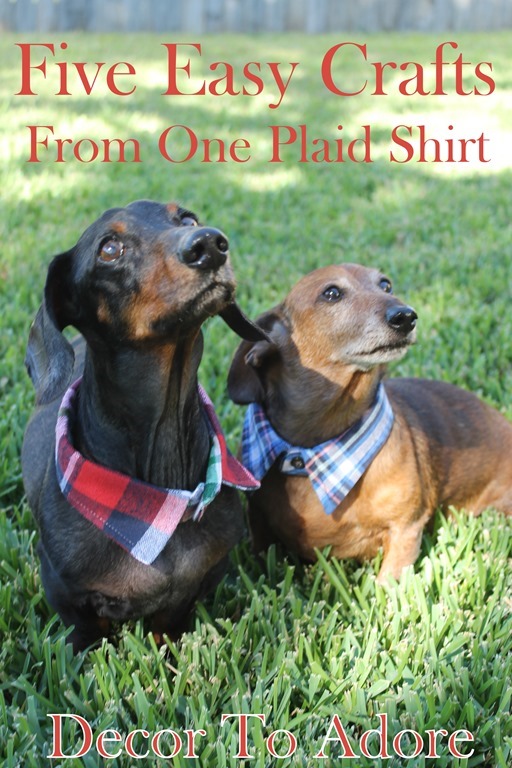 Have you fallen in love with fall yet?