2016 Costume Challenge Becoming Laura Ingalls Wilder
It's the moment many of you have been waiting for: when I reveal all of my plans and research for the annual costume. This year, 2016 Costume Challenge Becoming Laura Ingalls Wilder.
This year I received inspiration for the time period I would recreate from my cousin, Laura Ingalls Wilder.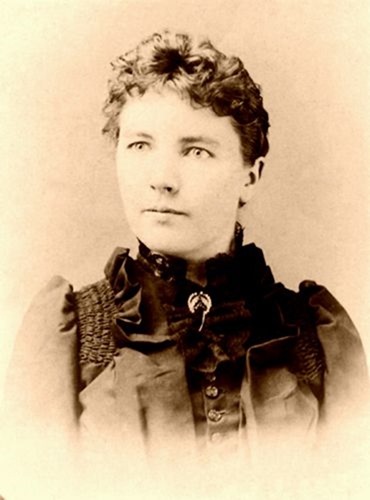 Laura was born on February 7, 1867, in Pepin, Wisconsin. This is one of the earliest photos of Laura as a child. She is standing on the right, Mary is seated and Carrie is on the left.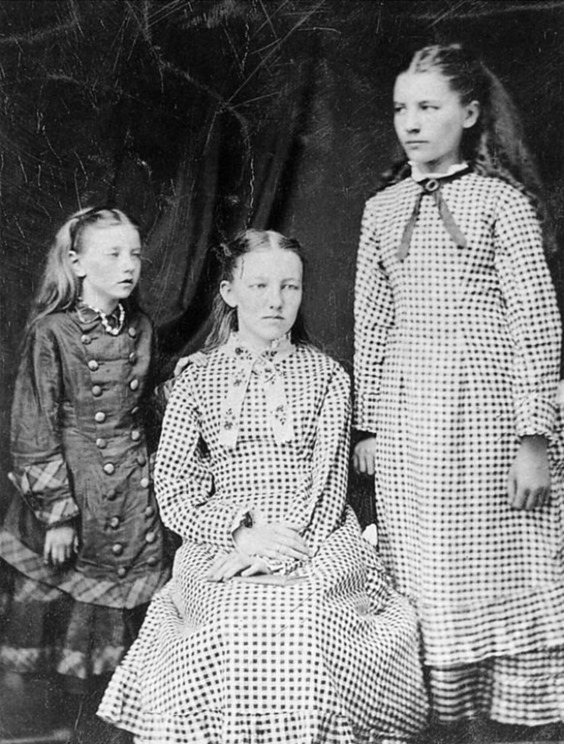 I've always loved Laura's descriptive writing abilities. A favorite chapter in Little House in the Big Woods is "Dance at Grandpa's". Laura recalls a visit to her grandparents (my great great great grandparents) home. Lansford Whiting and Laura Colby Ingalls are shown below with some of their children.
My great great grandfather Lansford "James" Ingalls is on the far left. He stands above his sister Laura Ladocia "Docia" Ingalls.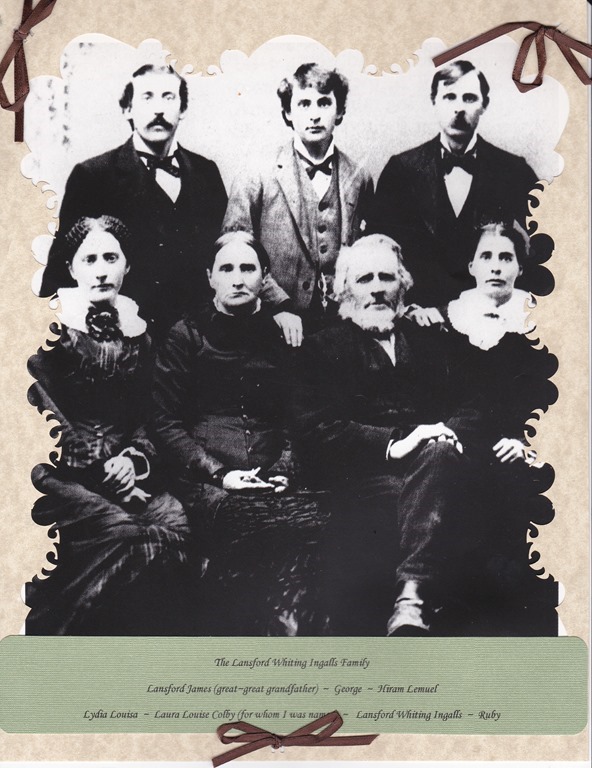 Here is another image of Aunt Docia in her golden years.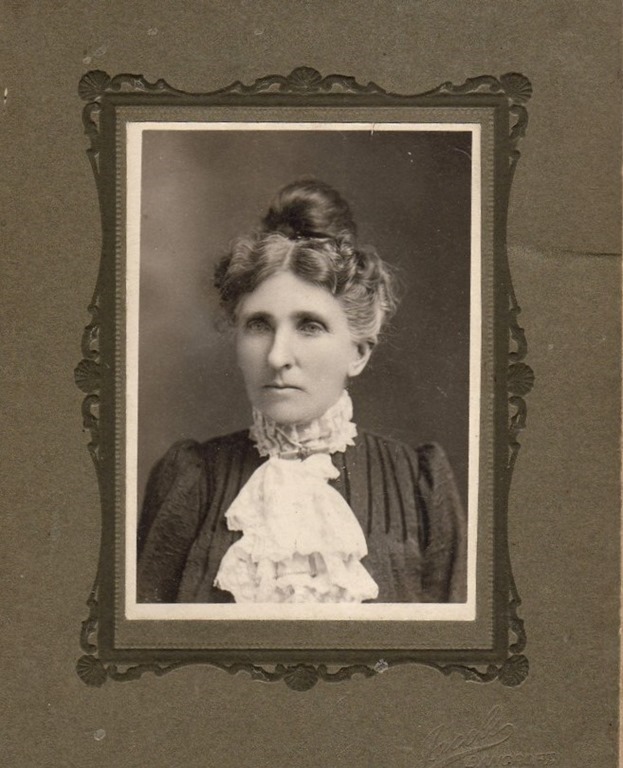 Aunt Docia's Dress
Laura Ingalls Wilder discussed in great detail what Aunt Docia wore to the dance that night.
"Aunt Docia's dress was a sprigged print, dark blue, with springs of red flowers and green leaves thick upon it. The basque was buttoned down the front with black buttons which looked so exactly like juicy big blackberries that Laura wanted to taste them."
"Aunt Docia's pretty white collar was fastened in front with a large round cameo pin…"
"They looked lovely, sailing over the floor so smoothly with their large, round skirts."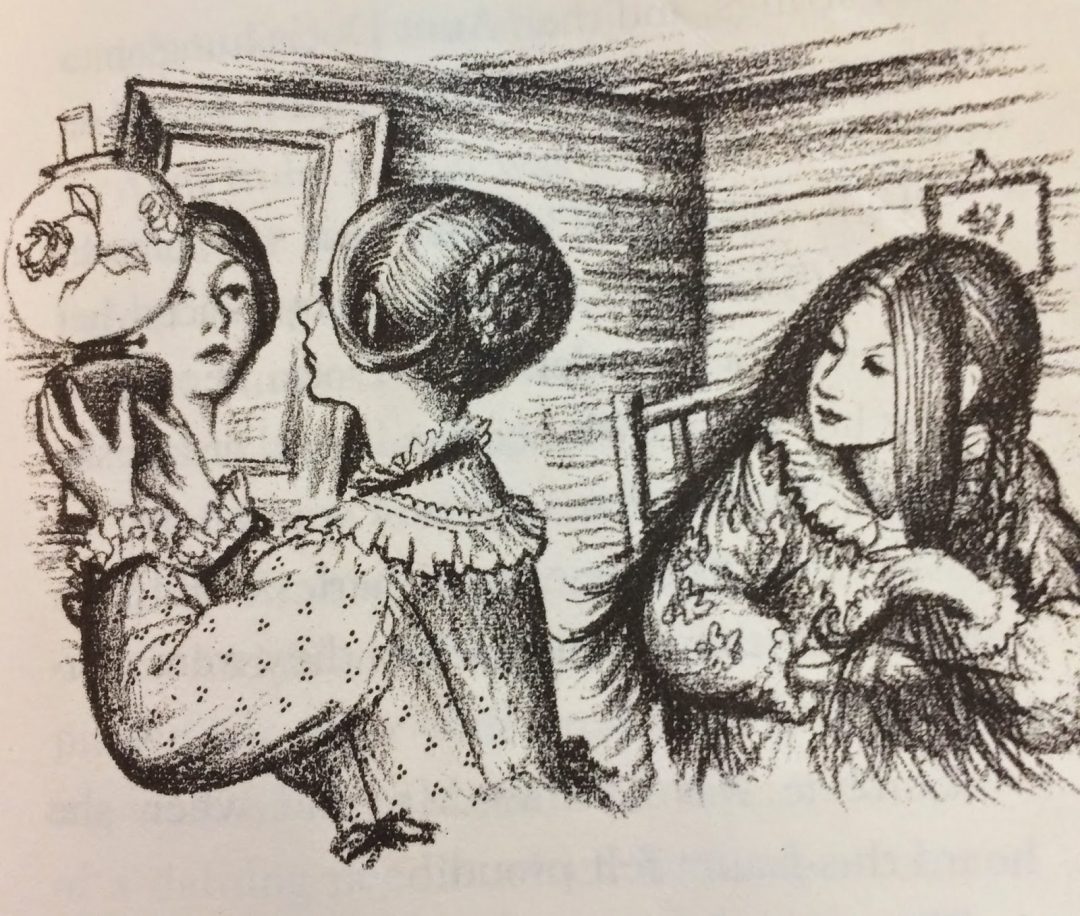 Now based on the Ingalls timeline this dance, held in the winter, probably occurred in late 1870 or early 1871 as Carrie is described in the chapter as a small baby and she was born on August 3, 1870. So this provides a good indication as to what the dress fashions would be. Laura described looking at Ma's "Godey's Lady's Book", a monthly fashion magazine, and it provides a wealth of visual inspiration.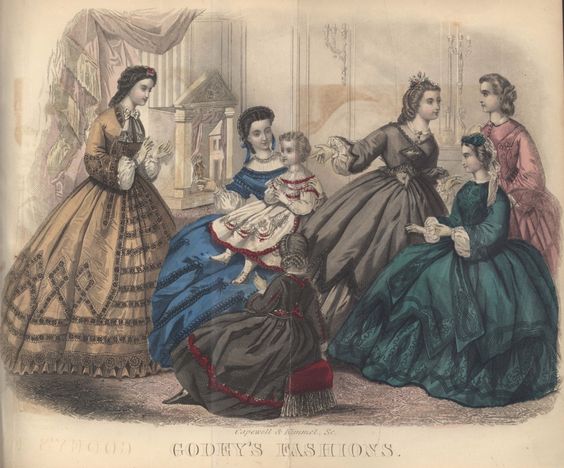 Godey's Ladies Book Fashion Plates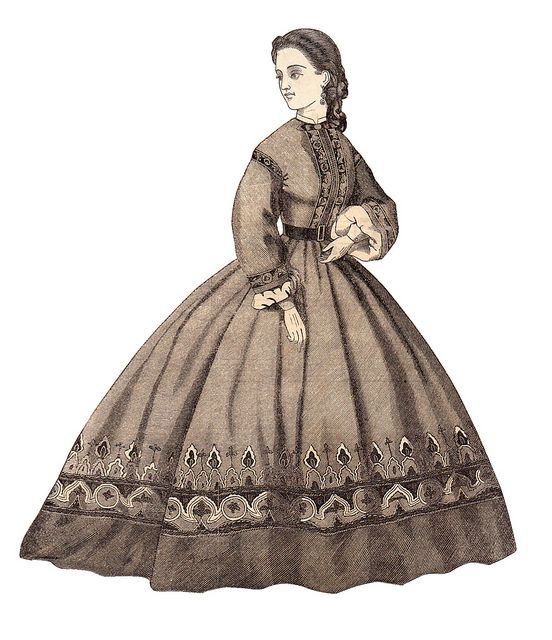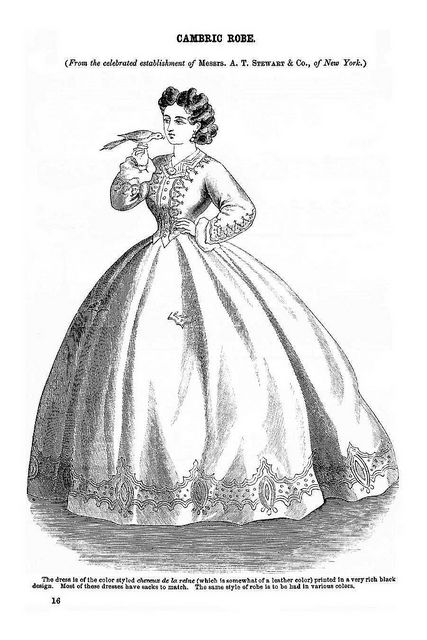 Antique Photography and Clothing
The exchanging of carte de visites, small photographic albumen prints, were all the rage in the 1860's/70's and they also serve as wonderfully detailed sources of information on ladies fashion.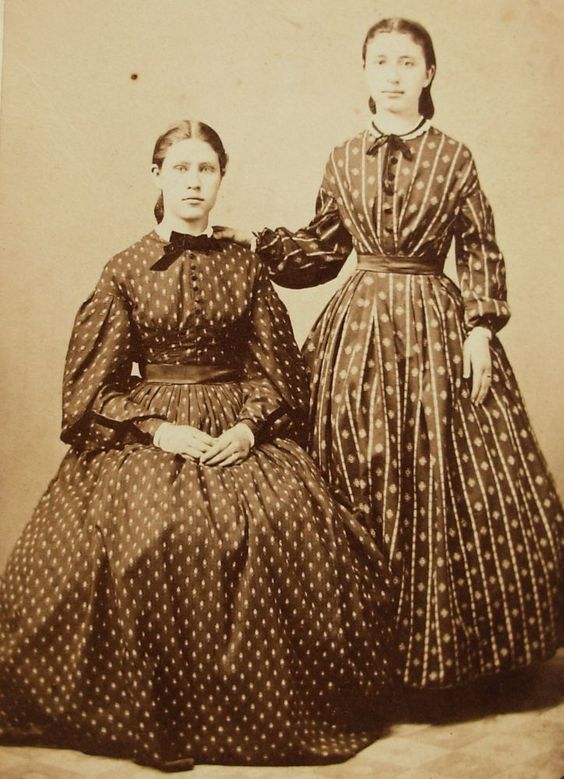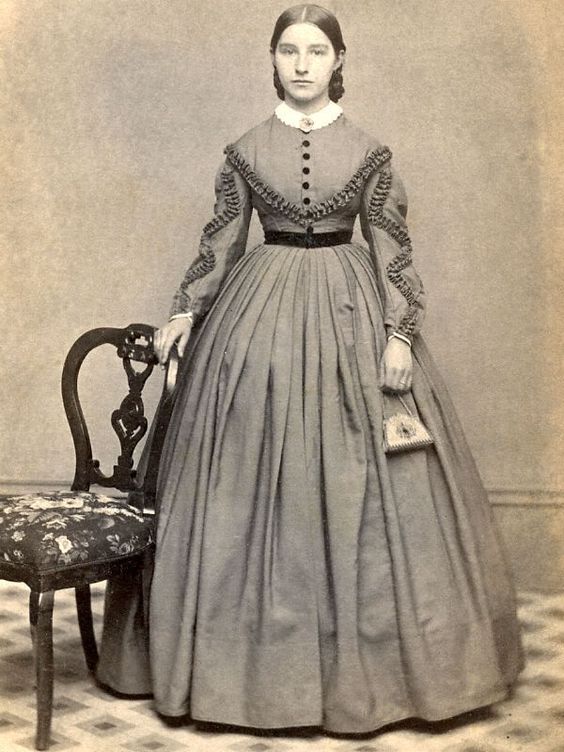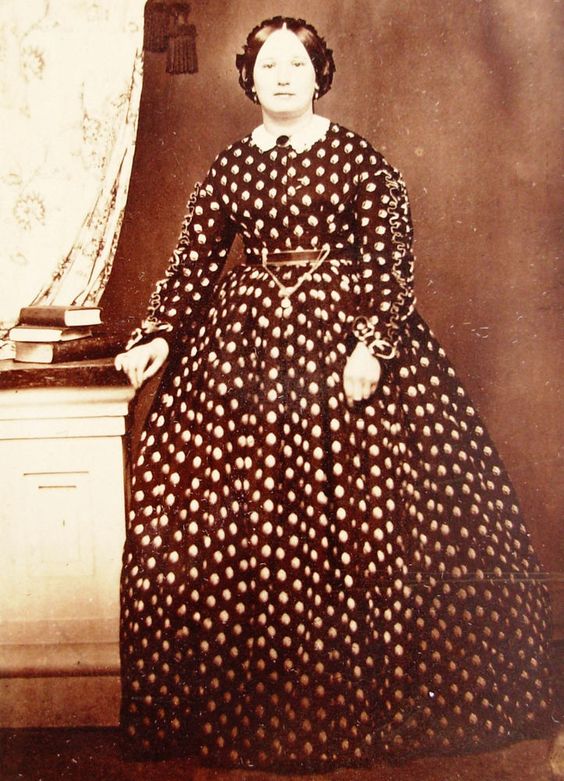 There are also a few rare examples of actual dresses made during this era.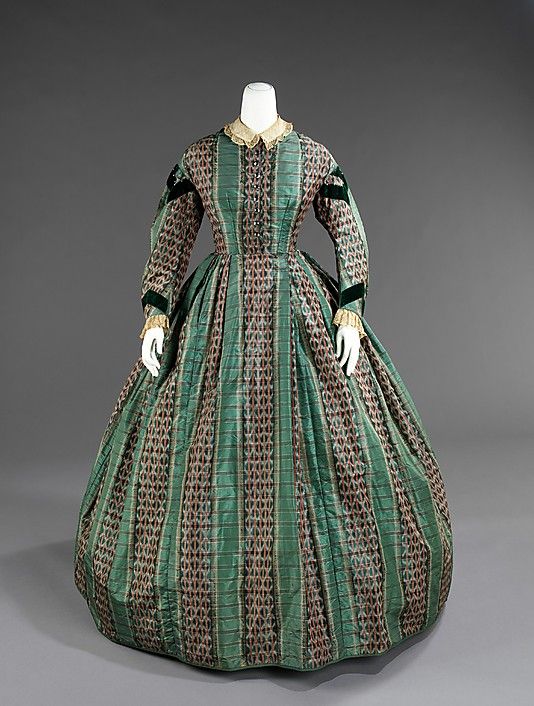 Pattern and Fabrics
Common design elements are dropped shoulders, bishop sleeves, band collars, fitted waists and full skirts.  A good pattern to recreate this style is Butterick B5831.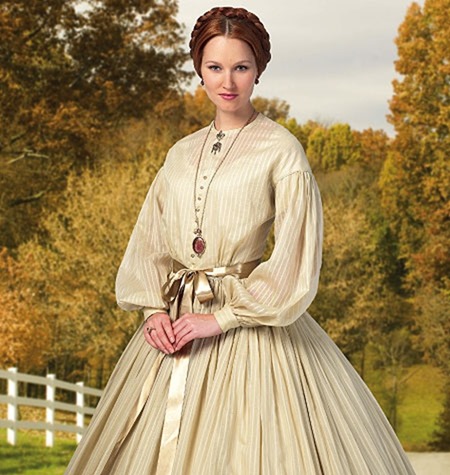 Based on Laura's description of Aunt Docia's dress fabric the perfect choice is Andover Fabrics A-7951-B "Prairie Flowers" collection from the Little House on the Prairie fabric line.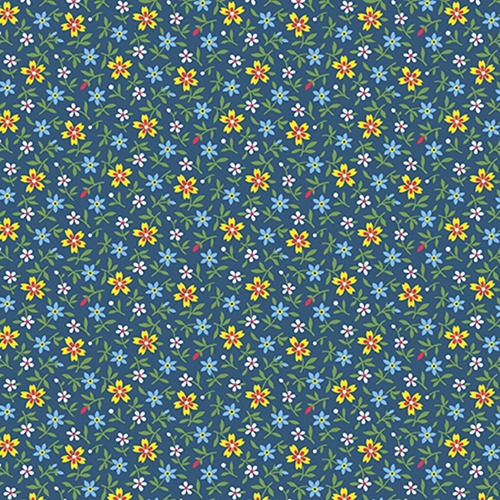 As of the writing of this post I have completed the petticoat that is included in the pattern. But I have not had a chance to photograph it just yet.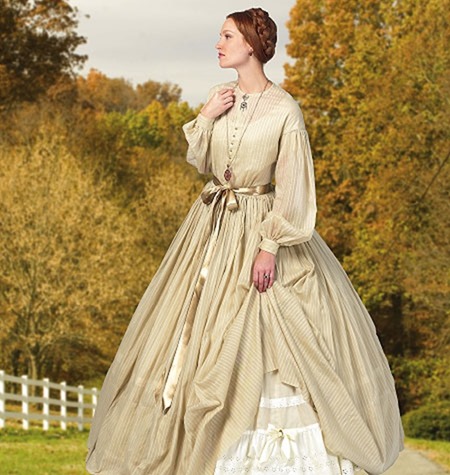 Perfect Prairie Accessories will be featured next week. This post will include 1860's/70's style gloves, a head covering, bonnet, stockings, and shoes. Almost all of these elements are in the process of currently being transformed from things I have found at thrift stores in keeping with past themes of budget costuming.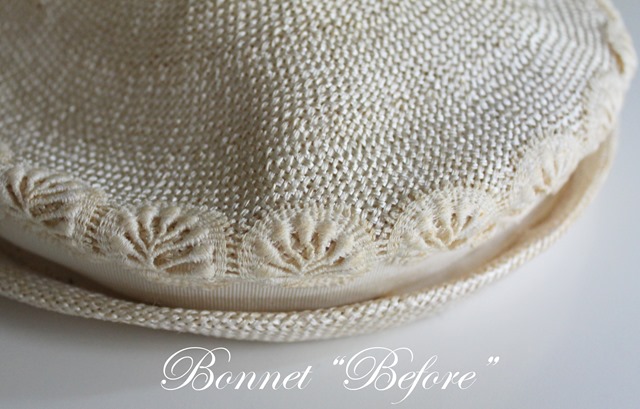 The Prairie Patchwork Petticoat will make its debut the third week of October.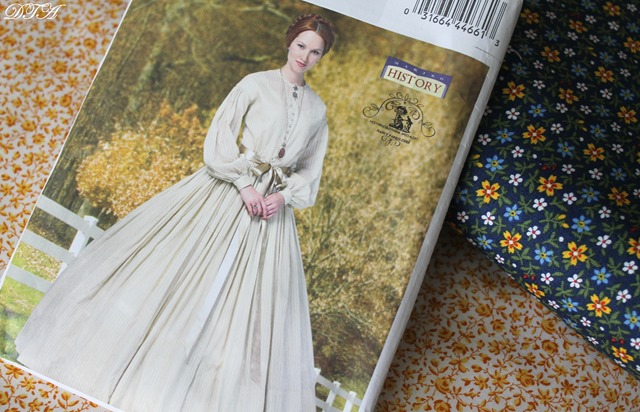 The last week in October will feature the complete reveal of "Becoming Laura".  Of course, I will need a dance partner and Mr. Decor has graciously agreed to join me in this year's costume challenge. I'm currently working on his vest and cravat tie.
I hope you'll come on along this costume journey.
Laura
Past Costumes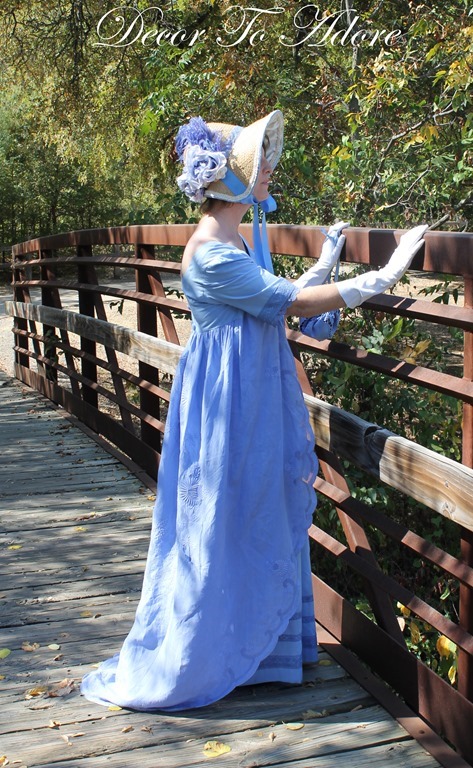 "The Duke and Duchess of Decor"