I have wanted a tiered tray for quite some time.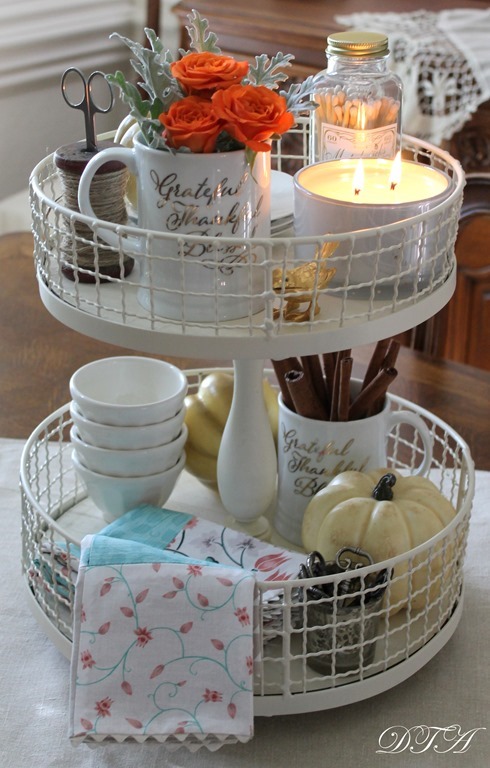 I Made A Tiered Tray
This tiered tray was created for under $15.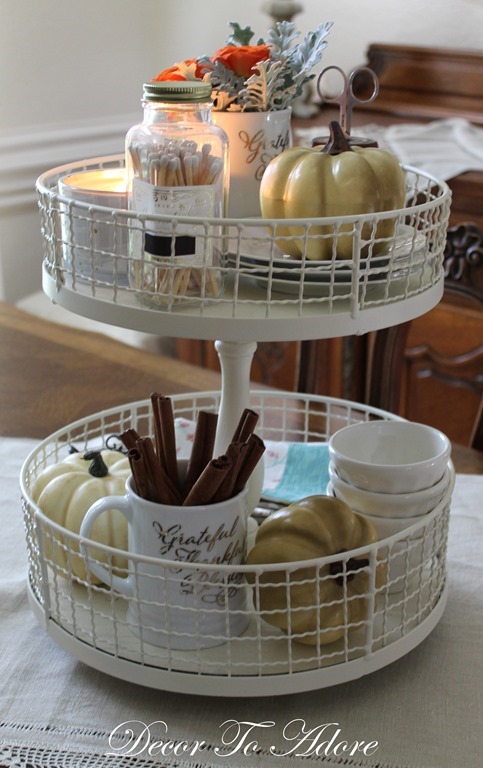 The Supplies
For this project, you will need two trays of graduated sizes (HomeGoods), a wooden candlestick (Michaels) and 3 small mini wooden candleholders (Hobby Lobby). Remember to use your coupons!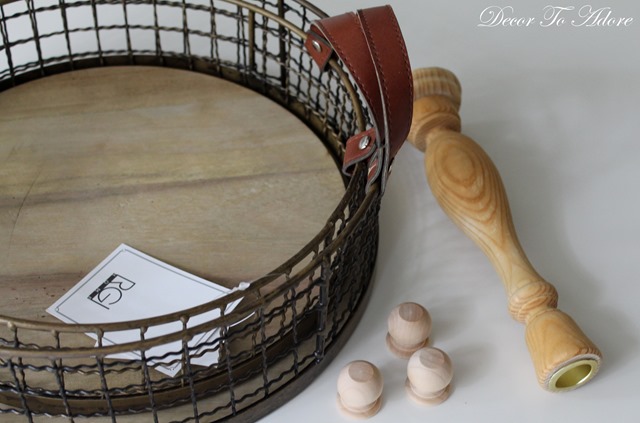 Remove any embellishments that you don't want off of the tiered tray with scissors. Pull out the metal insert of the candlestick using a pair of pliers.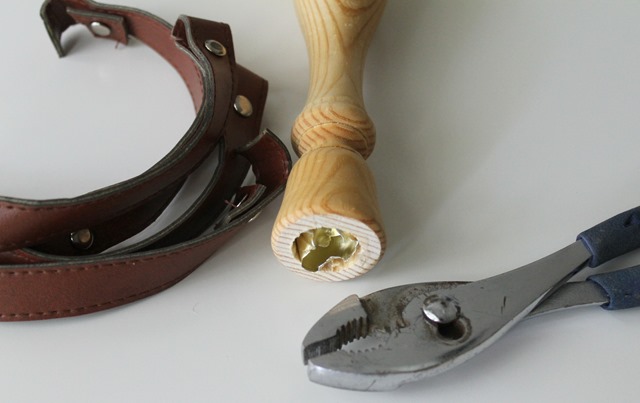 Simply screw the remaining pieces together. (Let me take a moment for a shout out to my main man, Mr. Decor, for contributing to this part of the project. 🙂
The mini candleholders are used as "feet" underneath the bottom tray. You can eliminate this step if you want the tray to sit directly on your table.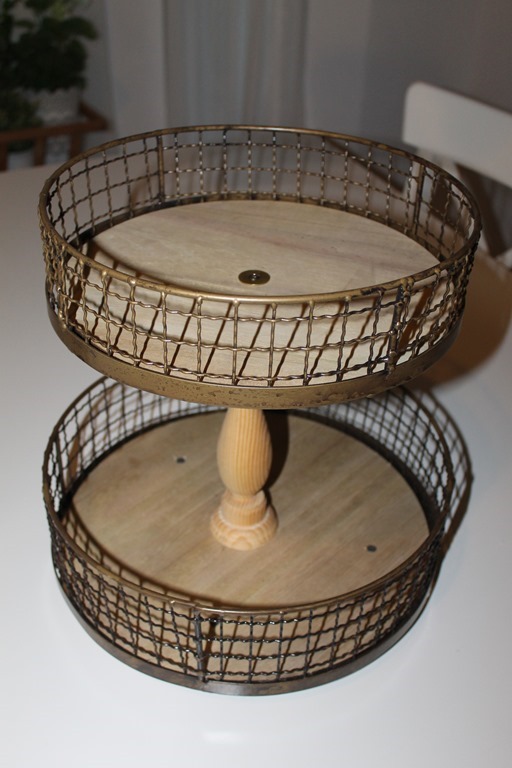 Painting The Tray
Two even coats of Heirloom White spray paint help to unify the pieces.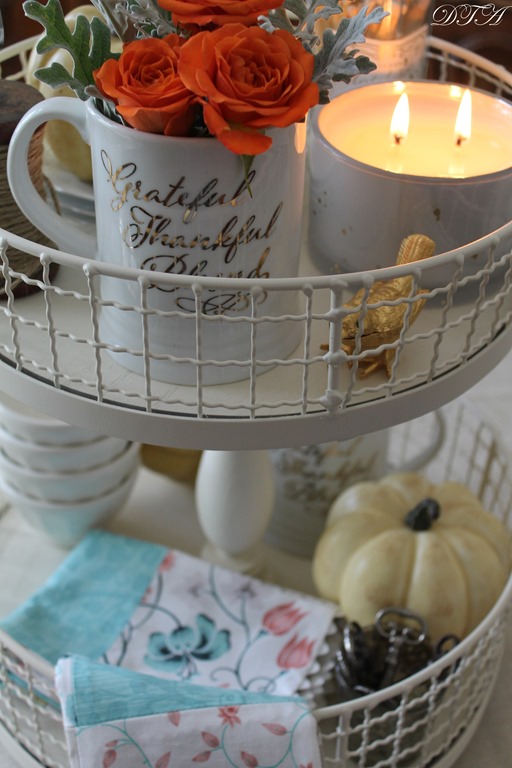 I waited a full two days for the tiered tray to dry before decorating it.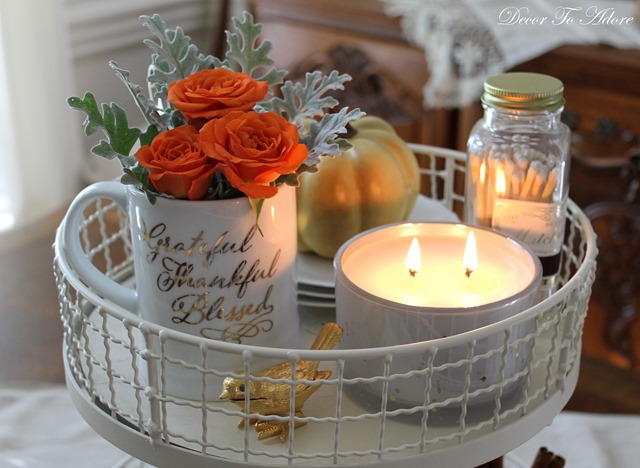 It's such a fun way to add seasonal flair to any room.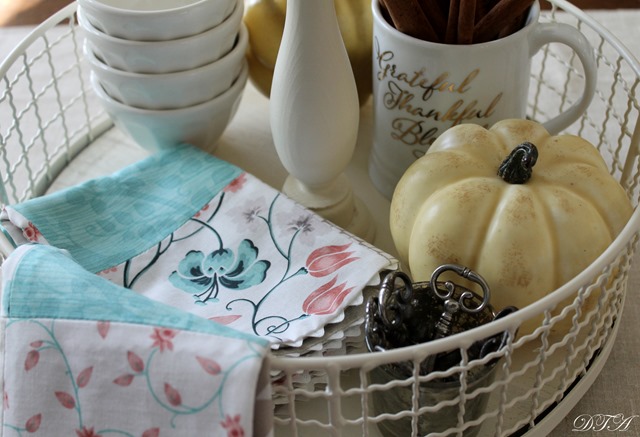 The tiered tray is currently in the dining room but that could change next week. They work beautifully in almost any space.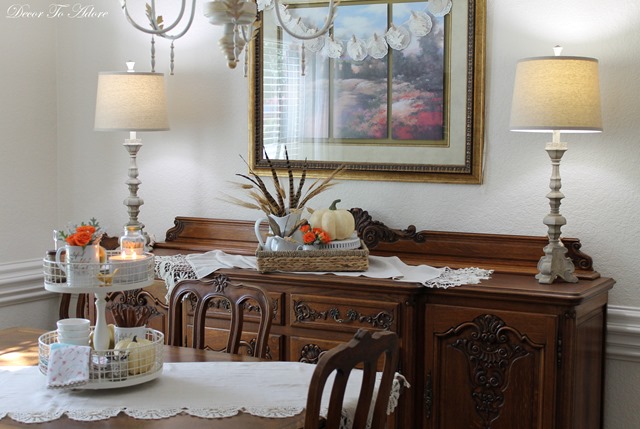 Other Autumnal Touches
Here's a close up of other autumnal touches in the space.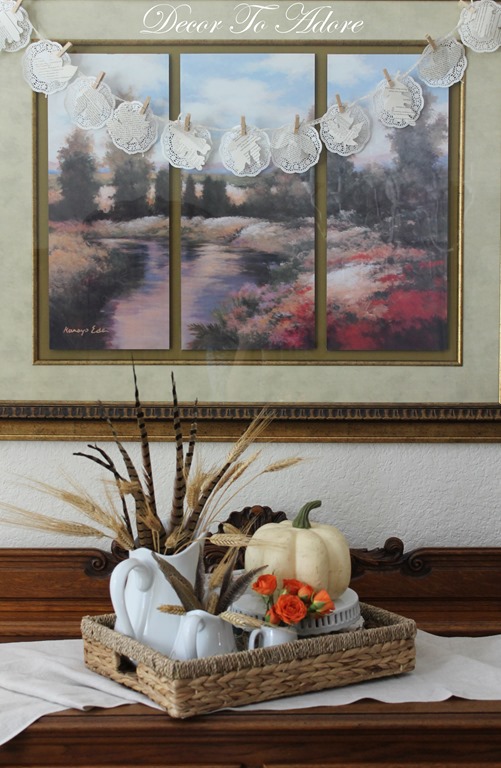 The doily banner was originally used on the Jane Austen inspired Valentine mantel.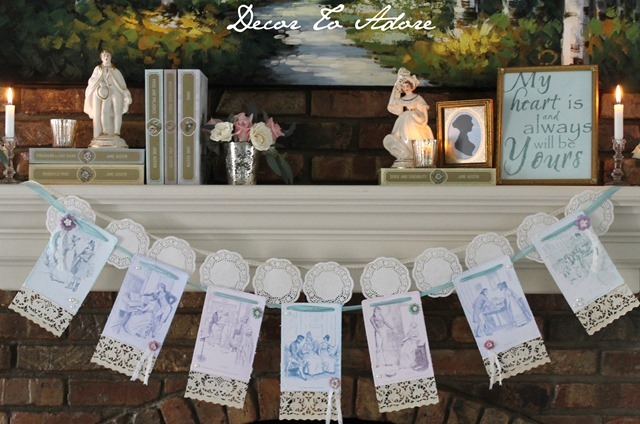 But by adding a few leaves with the aid of some mini clothespins it was transformed for fall.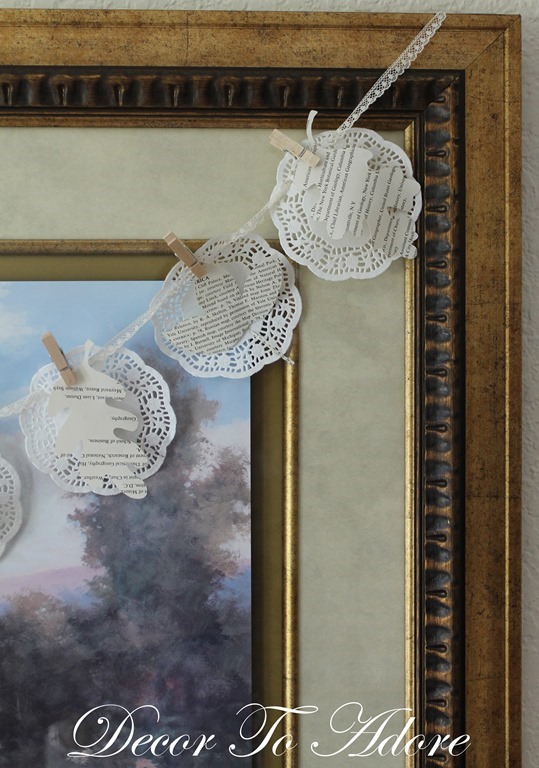 For some of the longtime eagle-eyed DTA readers, the leaves were also a repurposed project that you can see HERE.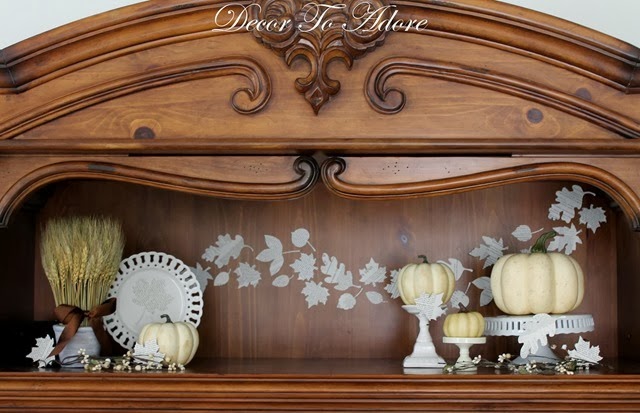 But back to the tiered tray…it sure makes me happy!!!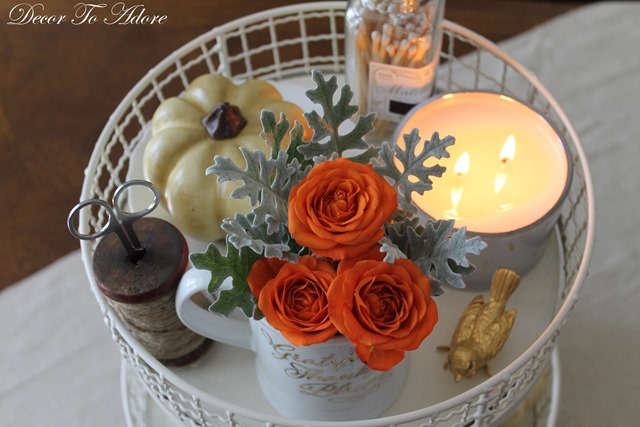 I'll be sharing how to make the patchwork napkins on Monday.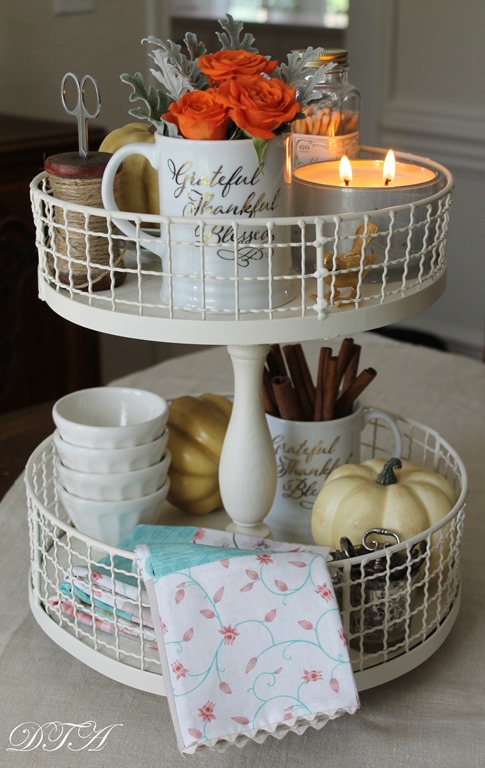 Do you have a tiered tray?