Hello adorable people! The delightful KariAnne of Thistlewood Farms hosted a Sweet Tea Fabric challenge. For my project entry, I decided to Create A Sailboat Applique Pillow made from her lovely fabric.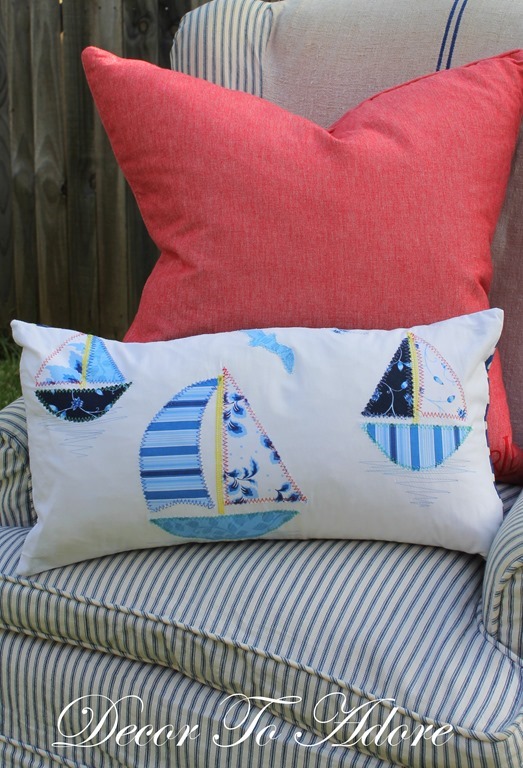 Create A Sailboat Applique Pillow
Some of you may recall from the recent summertime home tour that there is a sailboat theme going on in the family room at Storybook Cottage.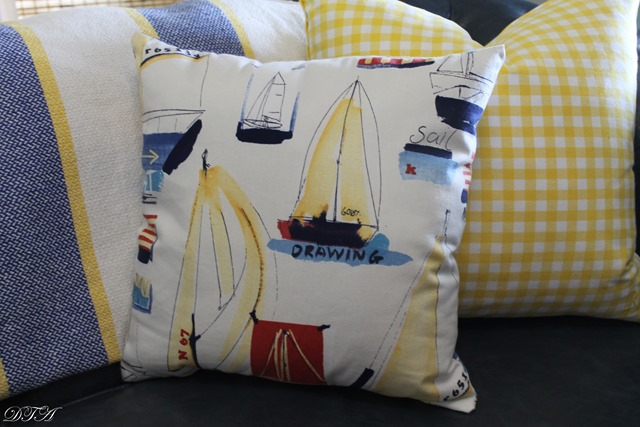 I had been looking for two lumbar pillows for the side of the road wingchairs but had had no such luck.
So, it was time to make my own.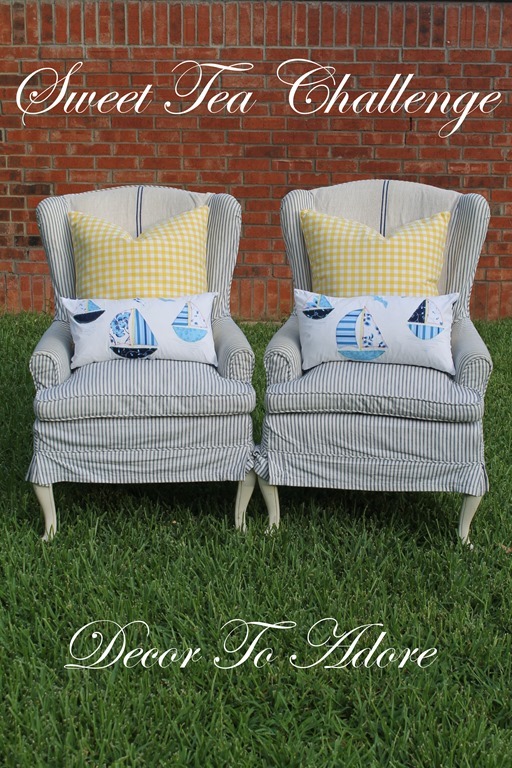 Select Some Clipart
I first searched for free sailboat clipart. There are a wide variety of options. I selected two different styles and printed them out.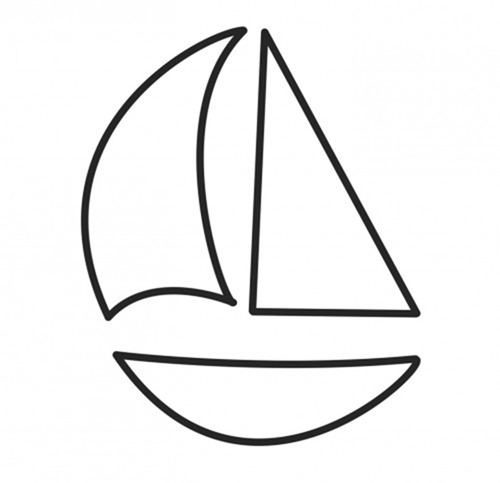 The challenge was to use only 5" x 5" squares of fabric from the Hoffman Fabric Sweet Tea charm packs so the printout pattern was sized accordingly.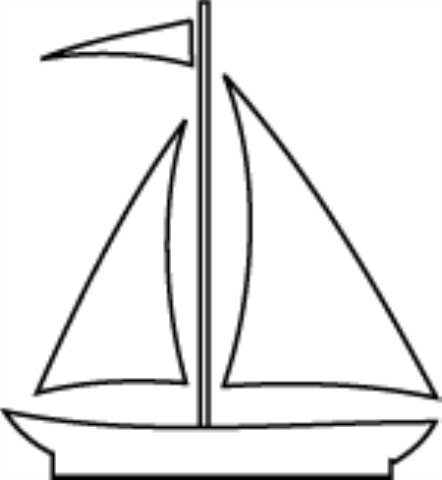 You then just need to cut out the printout and use the pieces as a pattern.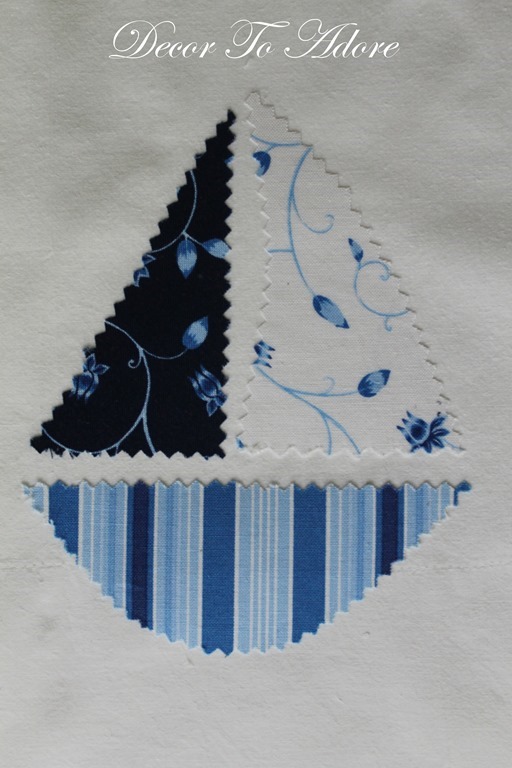 Various stitching can be used to sew the pieces onto the front fabric of the pillow.
The back of the pillow was made from vintage fabric that once belonged to my mom, Nadine. I adore the happy polka dot print. The envelope closure means that the pillow cover can easily be removed for laundering. This is a  must in a home with two dogs and two kids.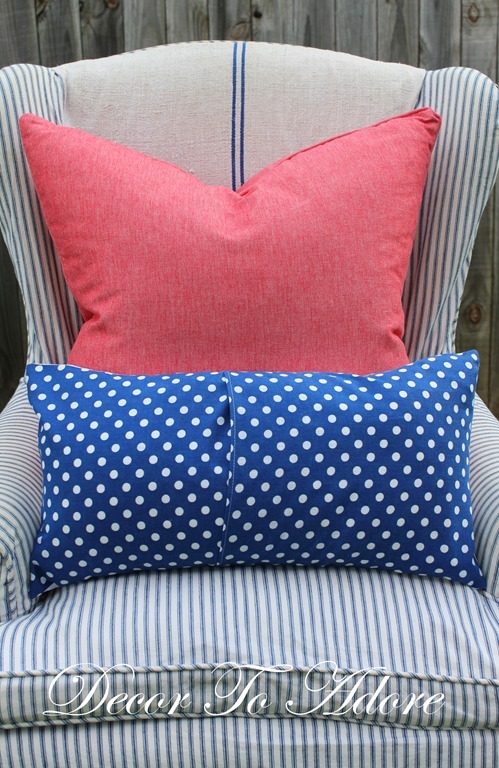 Don't you just love how cheerful the Sweet Tea fabric line is?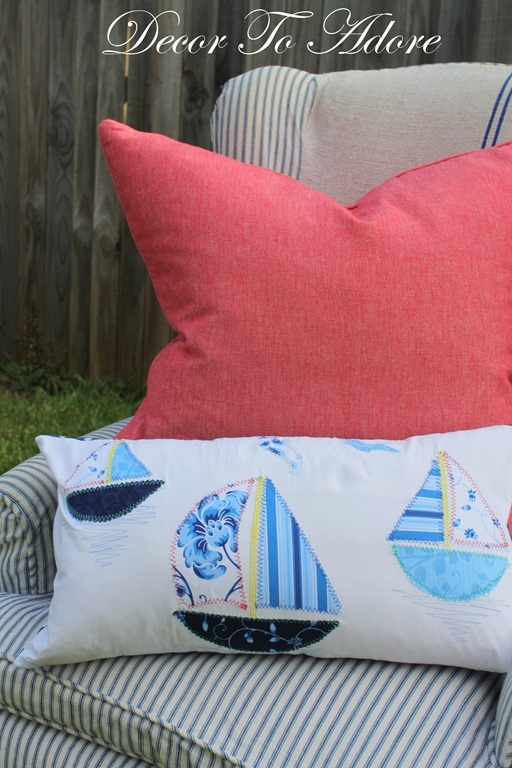 UPDATE: Voting has now ended. I am overjoyed to announce that the Sailboat Applique project was overwhelmingly selected as the winner by the Thistlewood Farms readers. To those of you who voted, my deepest and most sincere "Thank you!"
You May Also Enjoy
If you missed it, here is the link to another Sweet Tea fabric project, the country cornhole game.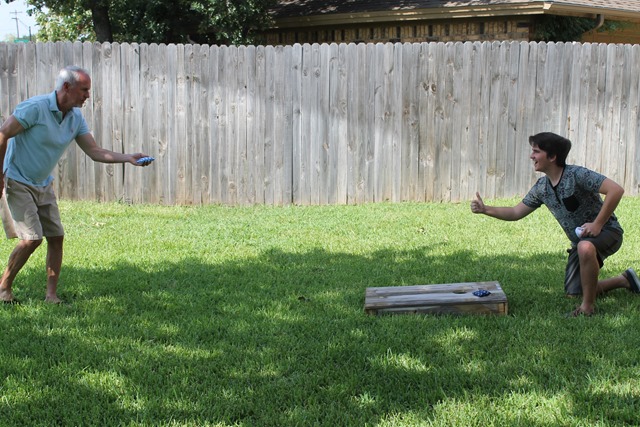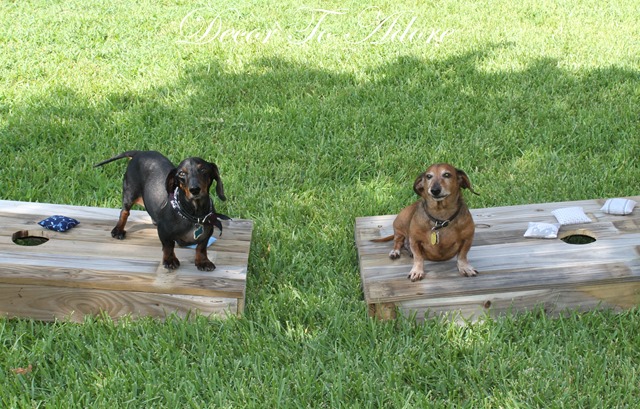 Enjoy the day!
Laura