Happy Tuesday! I hope you enjoyed the long holiday weekend. I made A Sweet Summertime Wreath.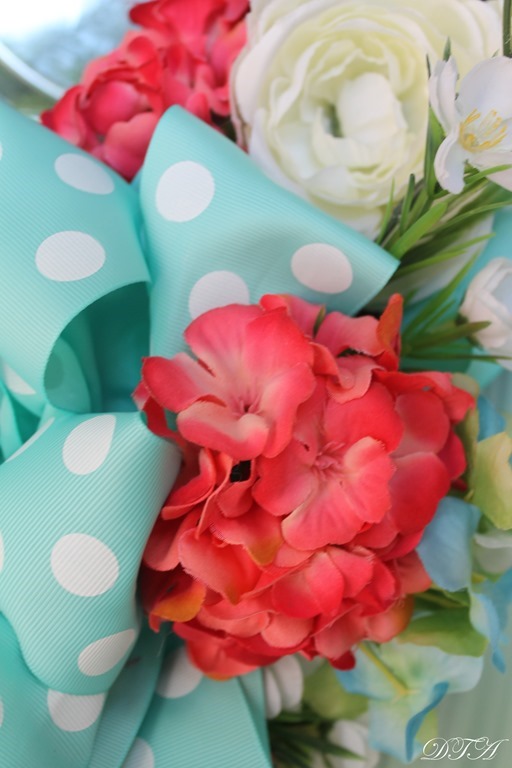 A Sweet Summertime Wreath
The front door at Storybook Cottage receives quite a bit of exposure to the elements and the old wreath I had created last summer was looking a bit sad. The challenge in creating a bit of front door flair comes in the form of an oval window in the door. A standard round wreath doesn't quite feel right.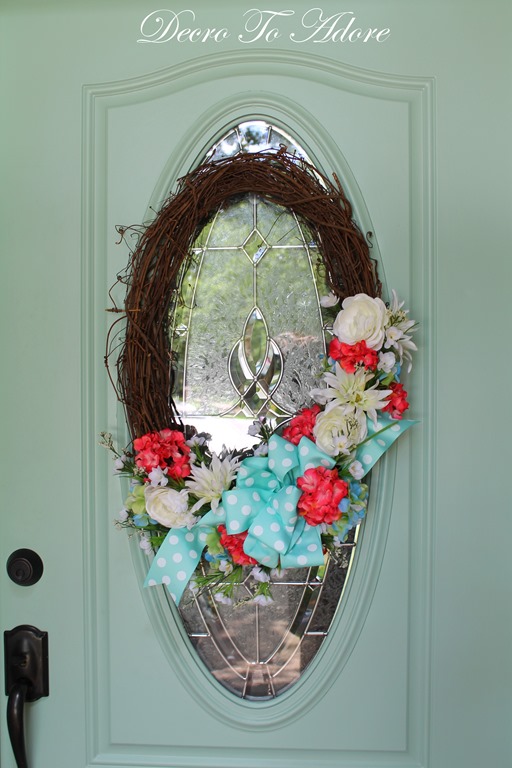 For the base, I used an oval grapevine wreath from Hobby Lobby. (With a coupon it was about $4.)
All of the faux flowers came from Michaels. They had their spring and summer flowers priced at 80% off.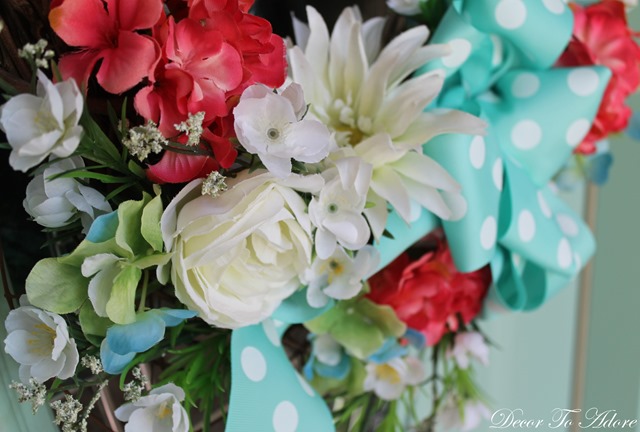 I stuck to a palette of softs greens, turquoise, coral, and cream.
The colors work well with our warm colored brick home and light green door.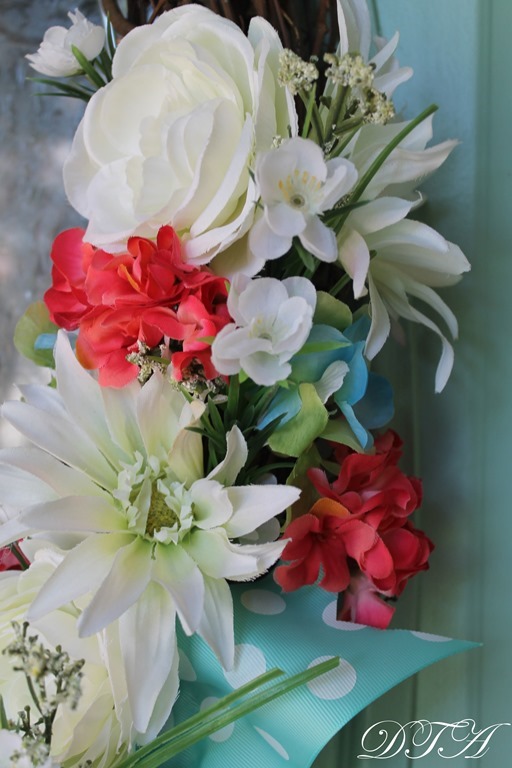 The happy polka dot ribbon also came from Michaels. It was a bit of a challenge to work with unwired ribbon when creating the large bow but I just loved it.
I think it offers passing neighbors a "Happy Hello".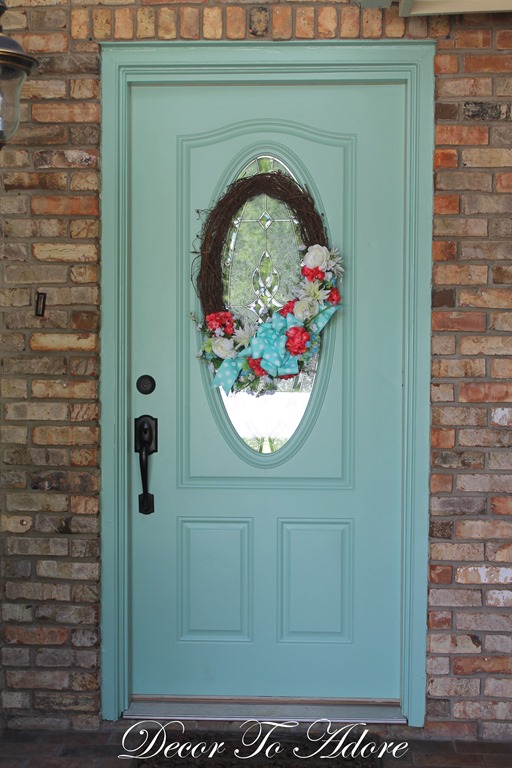 What's on your front door?
Laura