My friends, it is once again time for another round of the One Room Challenge hosted by the gracious Linda of Calling It Home. This time on the One Room Challenge A Bad Gas Station Bathroom.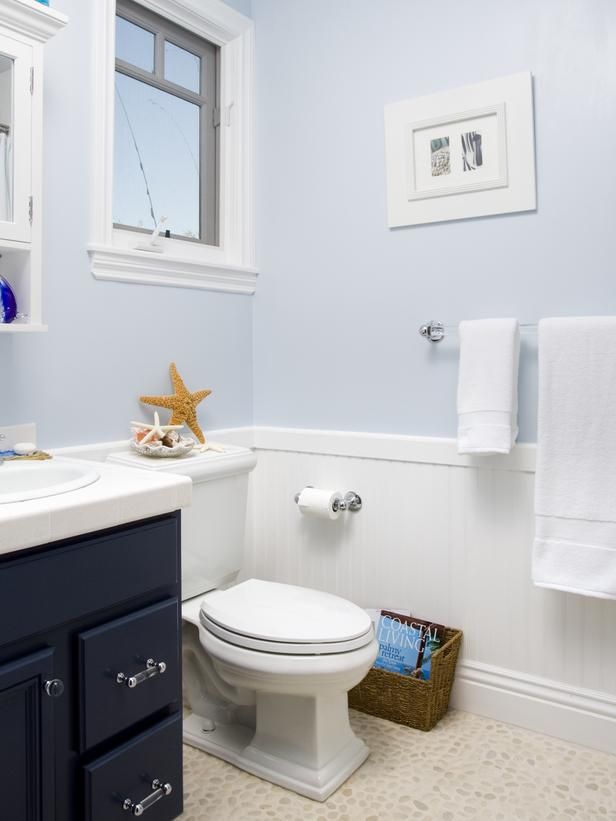 One Room Challenge A Bad Gas Station Bathroom
The One Room Challenge is an intense event in which people, who have lost their minds, completely transform an interior design space in just six short weeks. I have participated in this bi-yearly event a total of three times prior.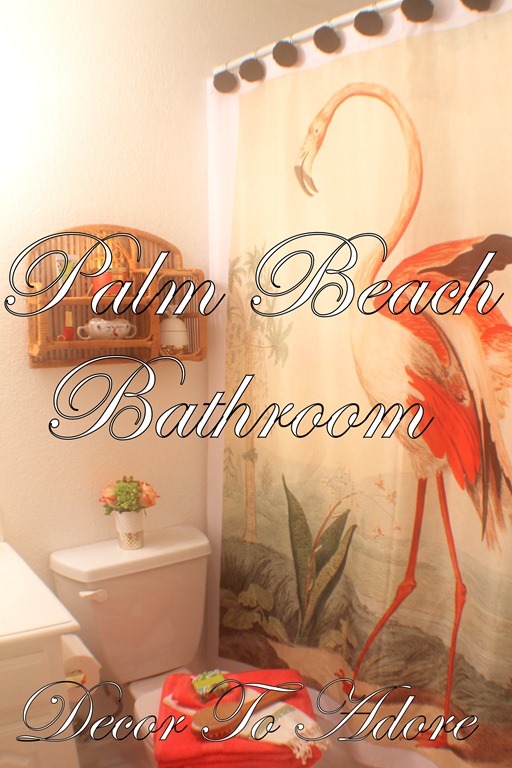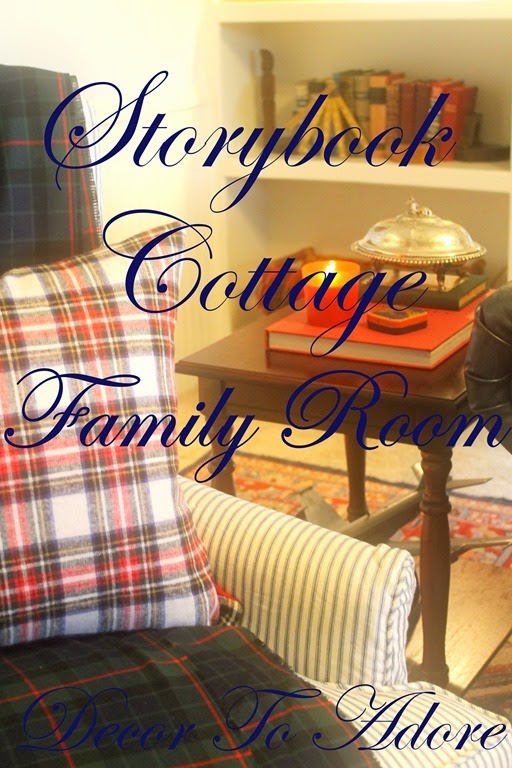 The Entry, Living and Dining Room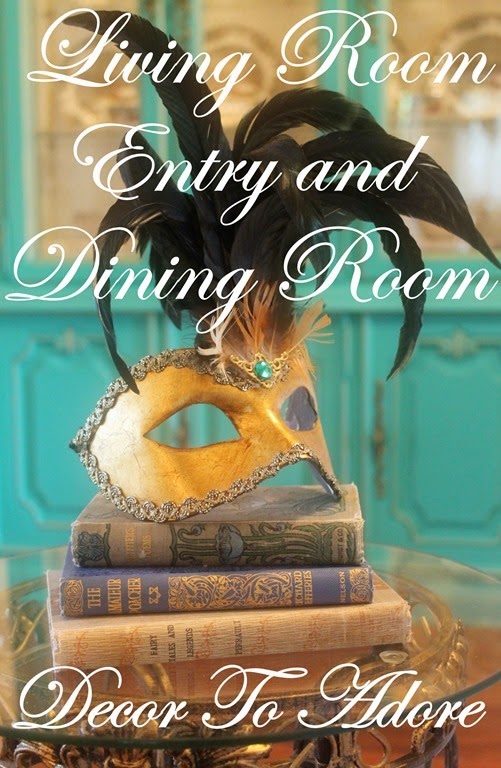 Before
This time around I will FINALLY be turning my attention to what I cheekily have referred to as the "bad gas station bathroom". If you are new to Decor To Adore here is a quick update: we bought a 32-year-old fixer-upper that we call Storybook Cottage. I am slowly transforming our home, with the help of Mr. Decor, in between work, attending college and mothering two kids.
The bad gas station bathroom features a yellowed cultured marble sink. The bathroom faucet was spray painted by the previous owners and is peeling off to reveal the old gold-toned fixture underneath.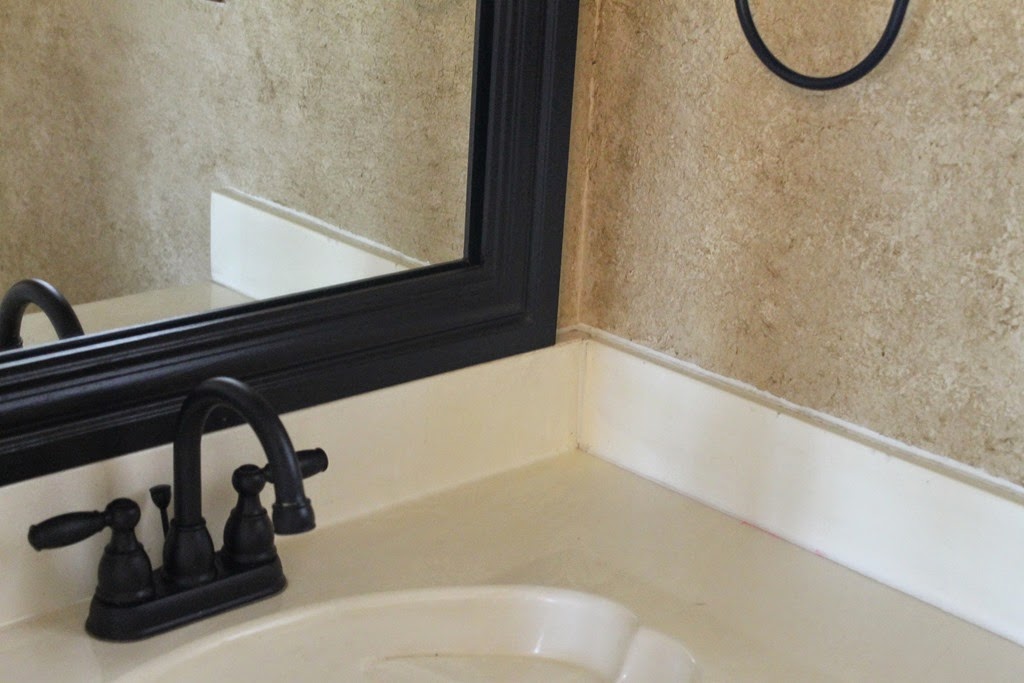 You may also have noticed the multi-hued brown sponged wall treatment that brings out the brown in the peel and stick flooring. Which I might add is not really "sticking" anymore.
The black cabinet was once laminate oak that had been painted but is currently heavily chipped revealing the former finish in several areas.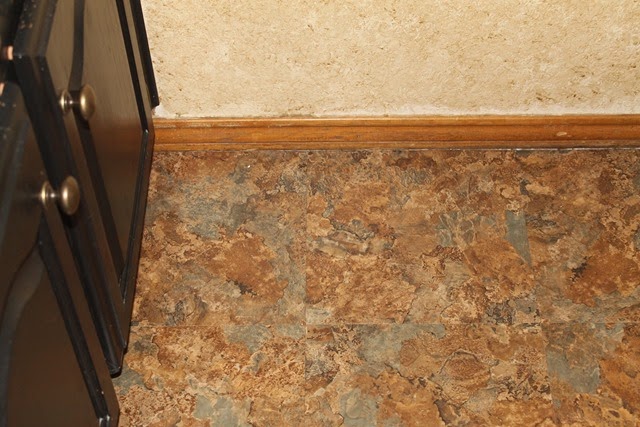 The pièce de résistance is the wine rack and glass holder that hangs above the bathroom mirror. (Which I might add has been framed out in a frame two inches to short on one side.)
I am anticipating that the image below will be heavily pinned and DIY'ers everywhere will be adding this feature to their own bathrooms.
Just think, you can store your wine while cleaning the toilet at the same time!
The TO-DO List
I know most of you will disagree with this controversial decision… but we are taking the wine rack down.
We also will be replacing the flooring and baseboards.

A new countertop will be ordered.

Chrome bathroom fixtures will be installed.

A new toilet is a must.

Both the walls and the vanity will be painted.

The too small mirror frame will be removed and a new one will be made.

Then finally the fun part of selecting accessories will occur. 
Did I mention that all of this will be done in six short weeks?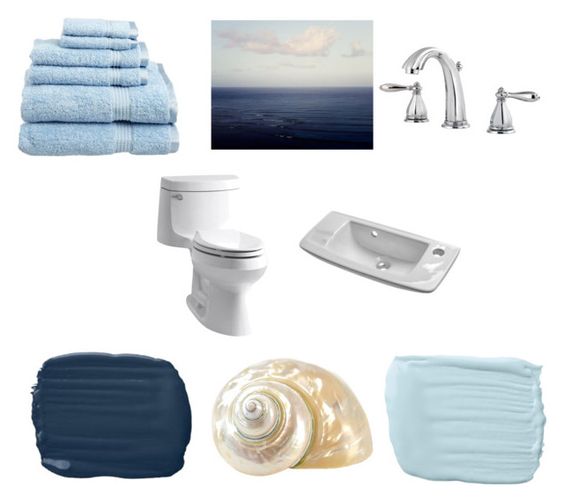 Whew! I think I  can.
Laura