A very Good Friday to you! Welcome To Our Easter Table and An Easy DIY.
Welcome To Our Easter Table and An Easy DIY
Recently my dear cousin Lynn sent me a big box of vintage linens. This wonderful vintage Wilendur blossom tablecloth was one of the treasures that were included.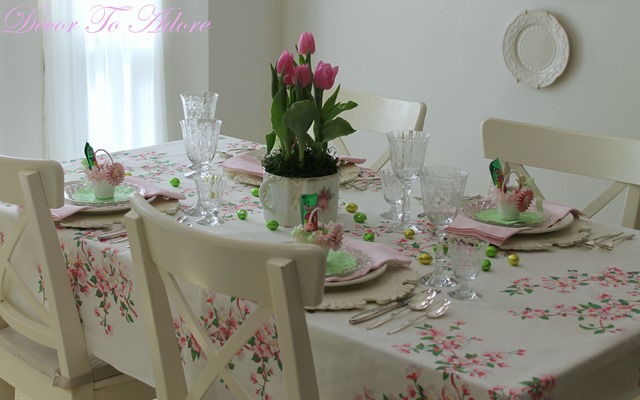 I knew instantly that I wanted to use it as the starting point of my Easter table.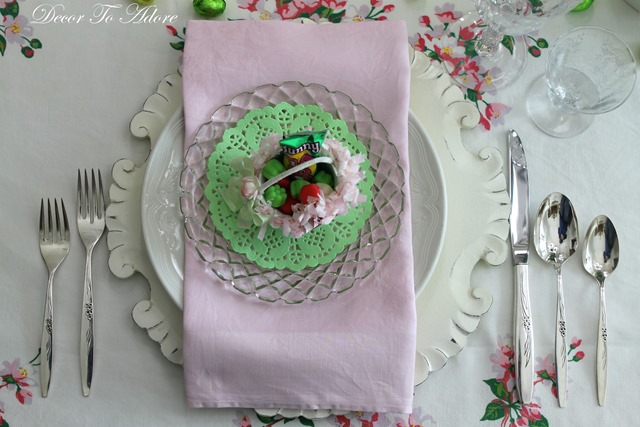 Keeping with the theme of pink and green some tulips I had planted last fall decided that they wanted to participate.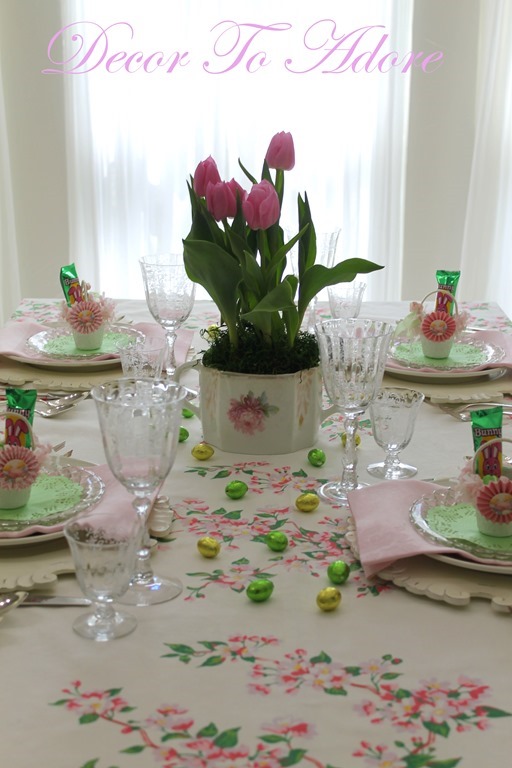 I simply dug them out of the ground and replanted the bulbs in my great grandmother's biscuit jar, minus the lid. A layer of Spanish moss on top helped to hide the soil.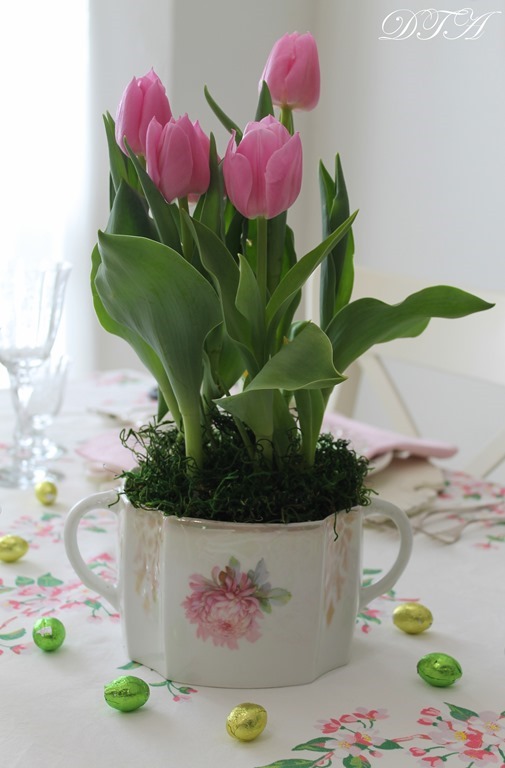 Other family treasures included great grandmother Lenora's silver and Grandma Mary's crystal glasses, napkins and pressed glass plates. Setting the table brought back lovely memories of past Easter gatherings.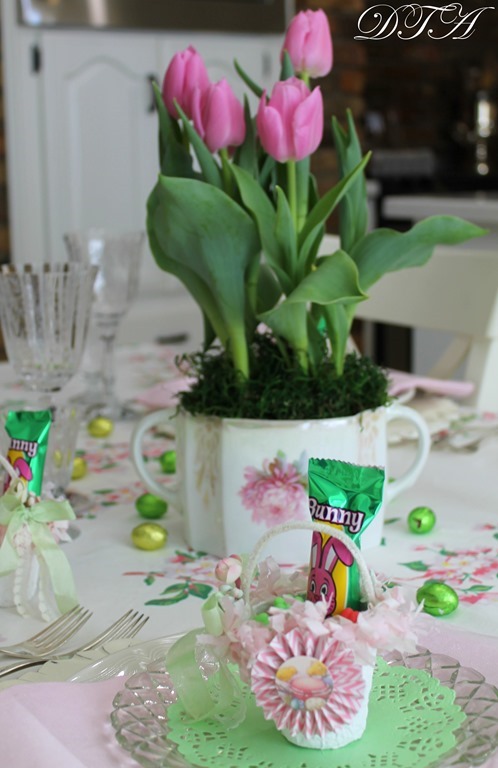 Over on a nearby counter are some yummy cookies, this year's dyed egg offerings and a few wee baskets.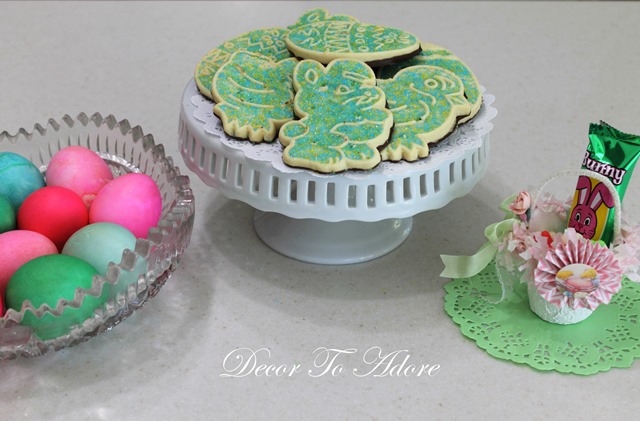 Mini Easter Basket DIY
My kids have sadly outgrown the Easter egg hunt and it's accompanying basket but I still like to do a little something special.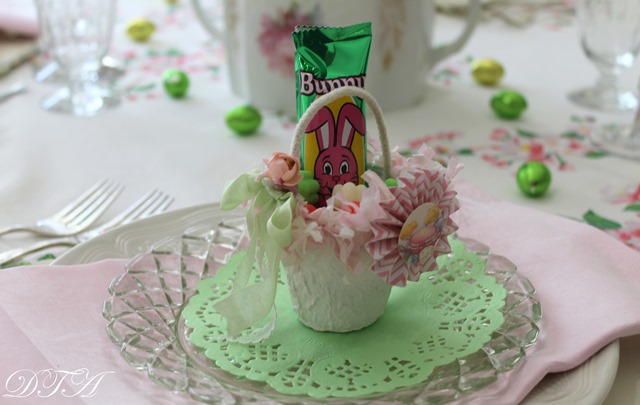 These wee baskets are easy to make. The base of the basket starts with small peat pots found at the dollar store. A vintage pipe cleaner is transformed into a handle. (New pipe cleaners can also be used.)  Add a few blossoms and assorted ribbons and trims to decorate.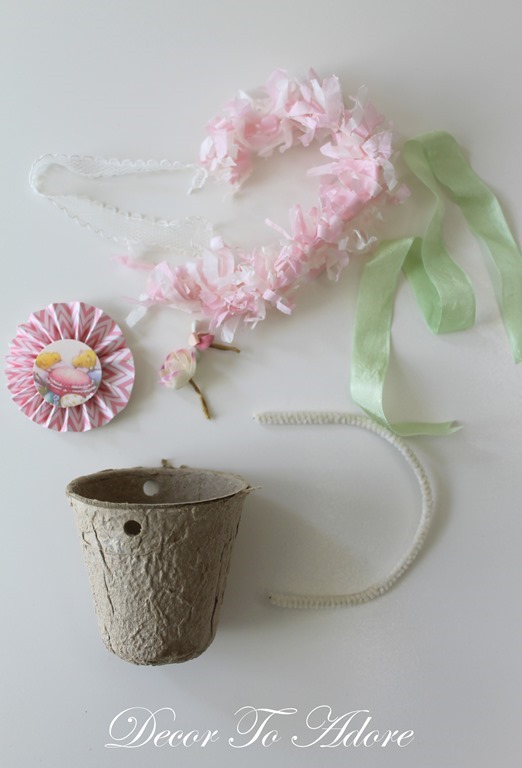 Paint the peat pot with acrylic craft paint in the color of your choice, let dry. You can punch a hole on either side of the upper basket with a hand-held paper punch. Thread the pipe cleaner through the holes to create the handle.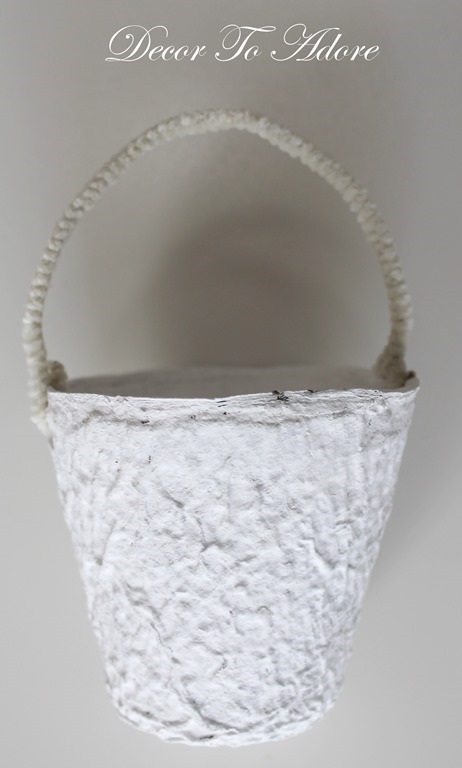 Hot glue on a bit of trim at the top of the basket. You can also add a rosette and vintage Easter image.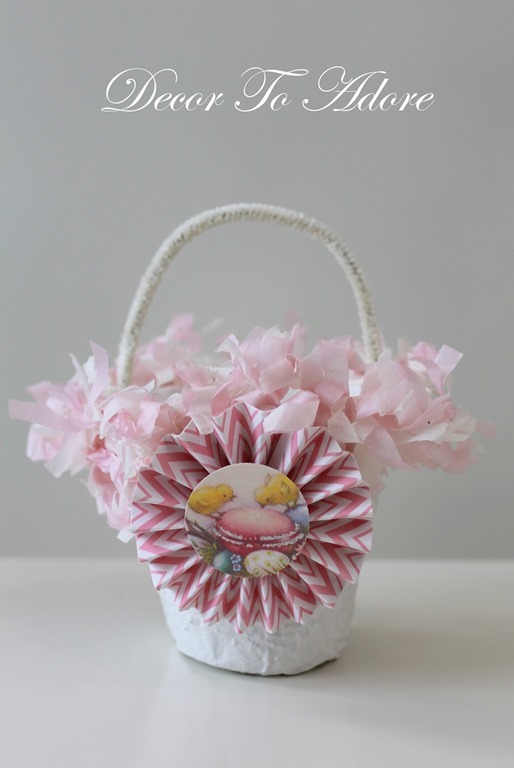 Add a few small flowers, a bit of lace and a bow.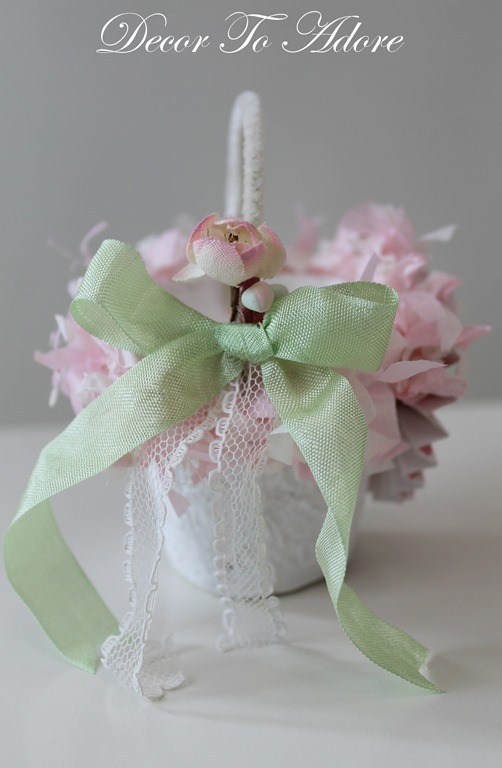 Then just fill the basket with candy, nuts or small trinkets.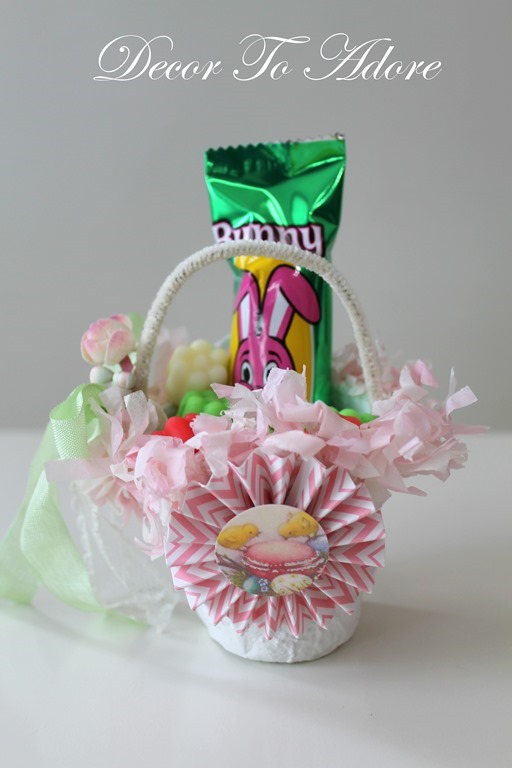 As I was making the baskets I thought back to the Easters when my children were small. Living in foreign countries our friends and neighbors became family. If you live nearby and are alone this Easter I would like to invite you to join our table. My email address can be found at the upper right hand of the page. Just click on the envelope symbol. There is a place for you here.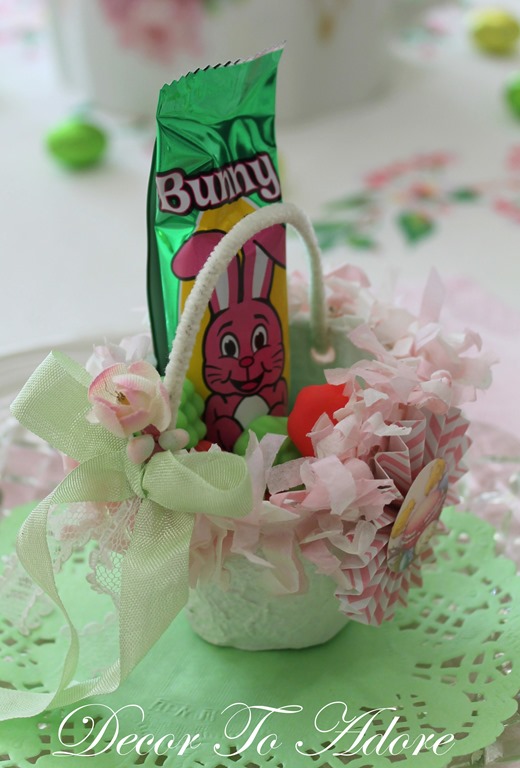 The Promise of Easter
Wishing you and yours the glory of the hope which is Easter.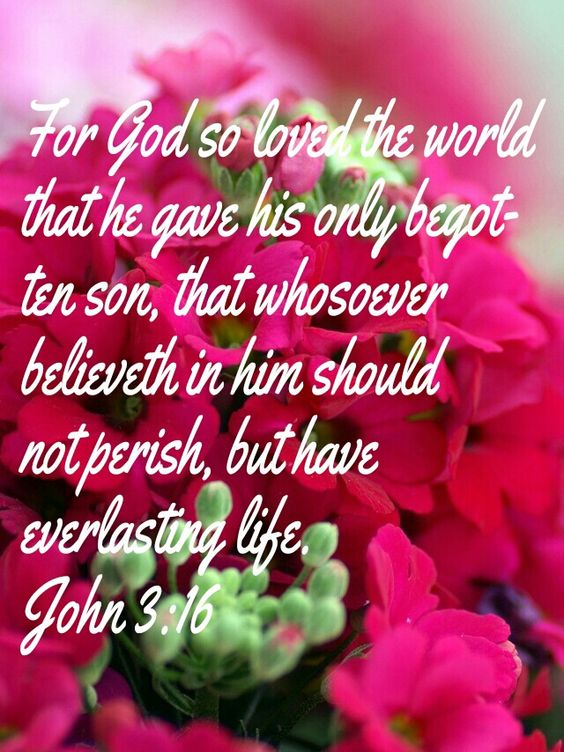 Have a beautiful weekend,
Laura