Sweet Guy is on spring break this week. Alas, we will be home for most of it so I wanted to make the best of it. What could be more festive than a St. Patrick's Day Decor themed table?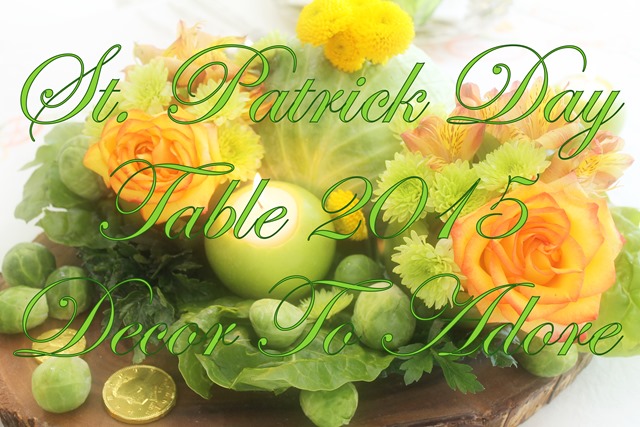 St. Patrick's Day Decor
Using the colors of the Irish flag for inspiration I started with an Irish linen tablecloth with floral embroidery in shades of orange and green.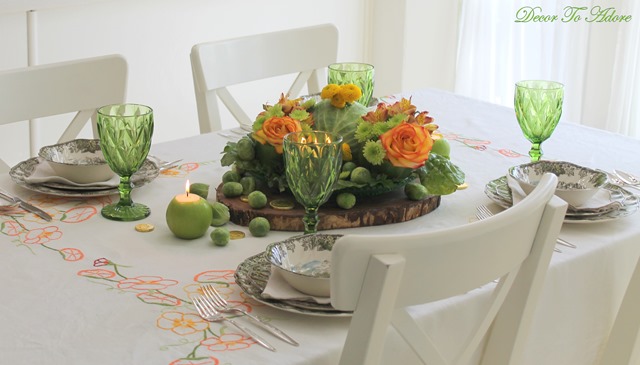 Ireland is filled with "Happy Villages" so I thought I would use my china pattern, The Friendly Village. The green glassware was found at Marshalls for a song.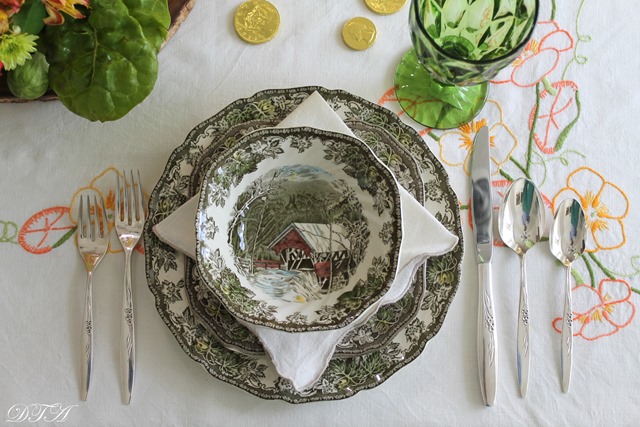 The centerpiece is a wee bit different in that vegetables are the abundant feature.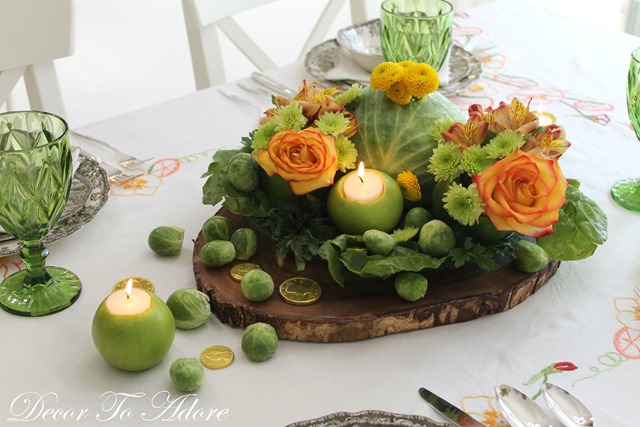 Cabbage, Brussel sprouts, and parsley nestle atop a bed of Swiss chard. Floral bouquets rest inside bell peppers.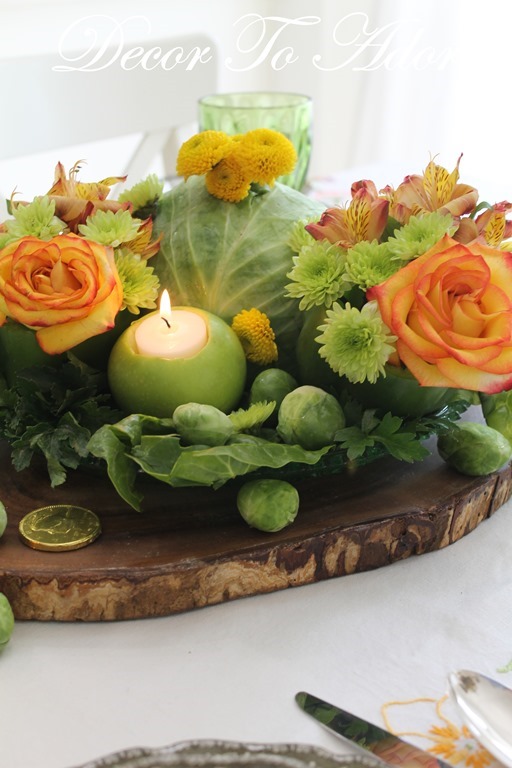 Green apples act as candle holders for ambiance.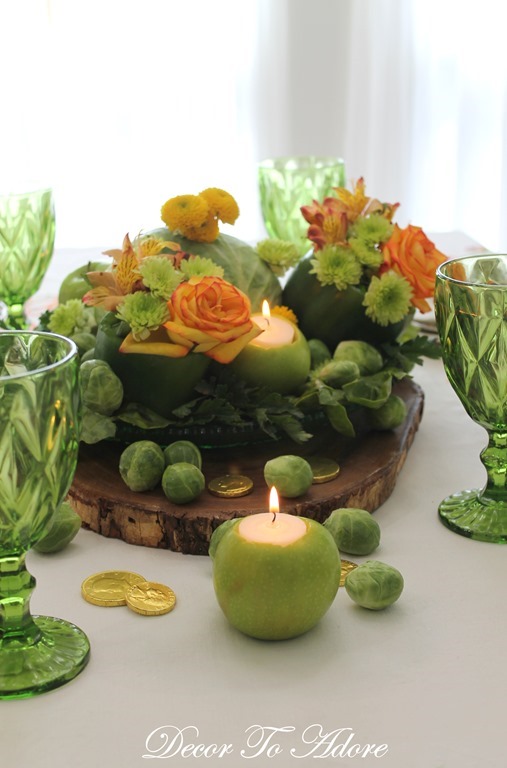 Over on the counter are some sweet treats.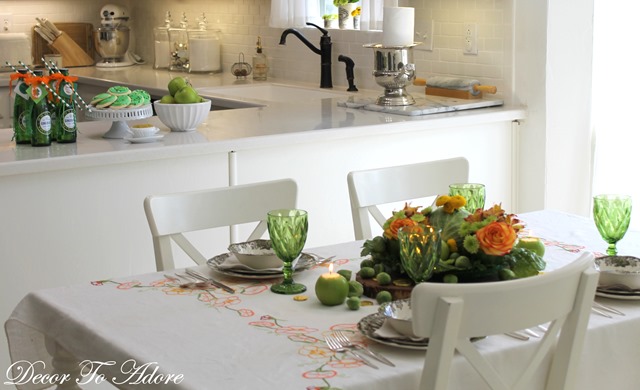 Sweet Guy is going to have a few friends over on Wednesday and hopefully, they will enjoy all the festive offerings.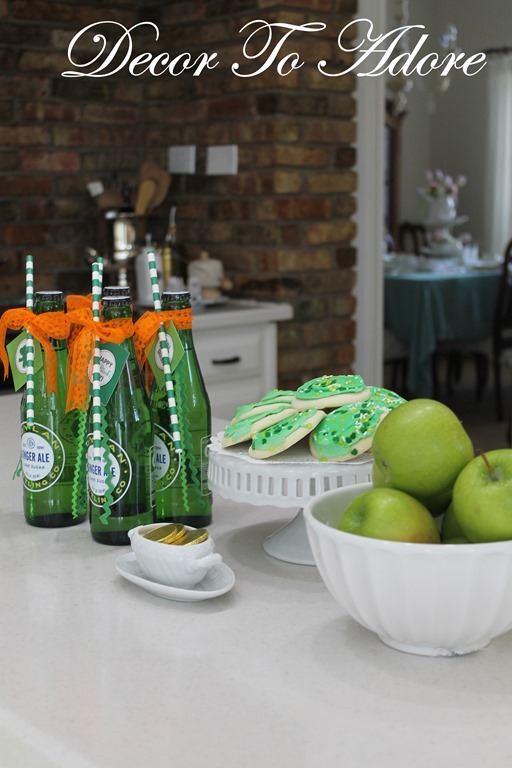 Each soda bottle has a different tag so no mix-ups should occur.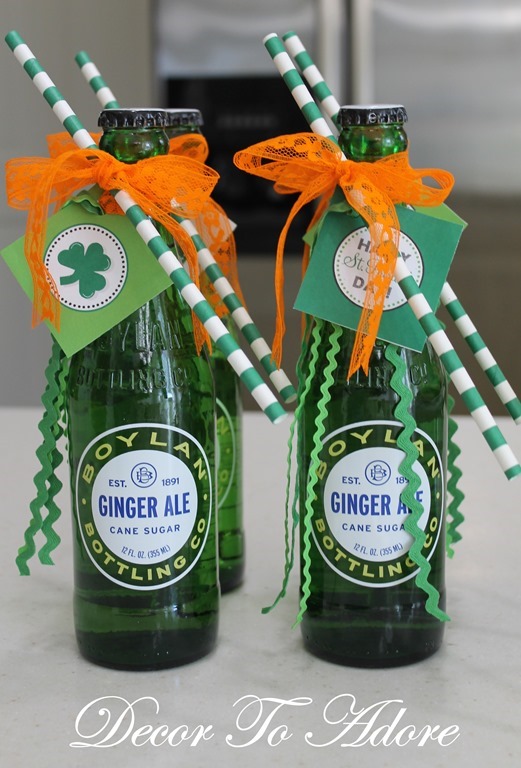 In addition to green apples, cookies and a wee pot of gold we are planning to serve corned beef sandwiches and Irish potato chips.
I would love to hear what you have planned for this festive day.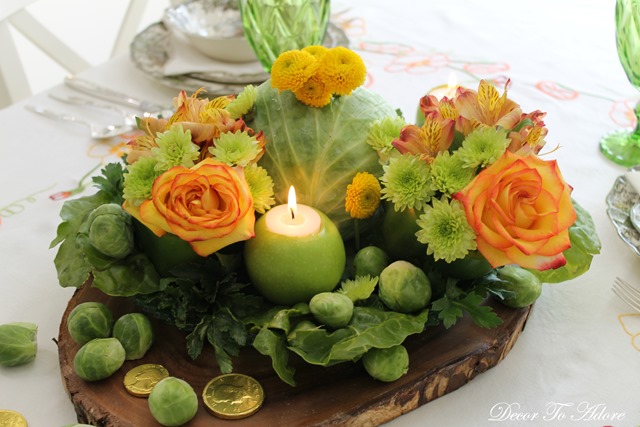 Be sure to wear green and dance a jig!
Laura