Bonjour and welcome to Storybook Cottage. Today I am participating in the weeklong Spring Home Tours hosted by my dear friend Marty from A Stroll Thru Life. If you are stopping by after visiting Pam's gorgeous home from Simple Details I want to say that I am so glad that you are here. Welcome to Paris in the Spring Home Tour.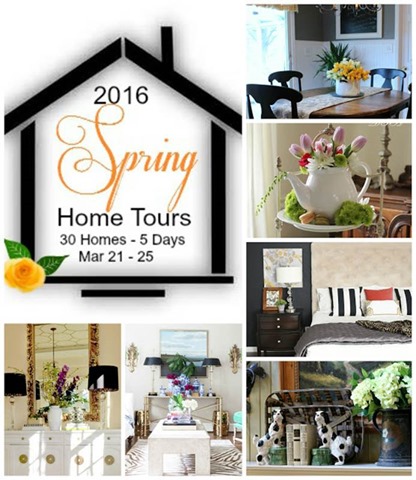 Paris in the Spring Home Tour
My love affair with Paris started over 15 years ago when my husband and I lived with our family for three years near the Alsace border. We traveled to the City of Light many times and I try to return every two years or so. Springtime in Paris is truly a delight.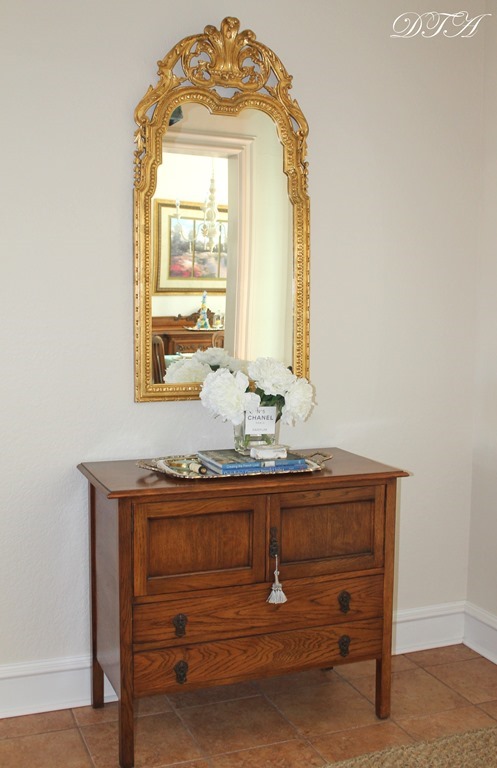 Parisians are famous for their simple elegance. Of course, the spring also brings with it the blossoms of my favorite flower, the peony. I wanted to blend these two elements together when creating a vignette in the entry.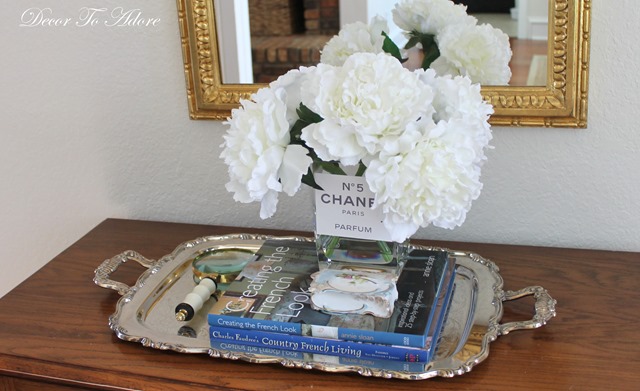 One place I always visit while in Paris is Ladurée. I stock up on my two favorite French thés (teas). They are Marie Antoinette and à la Rose.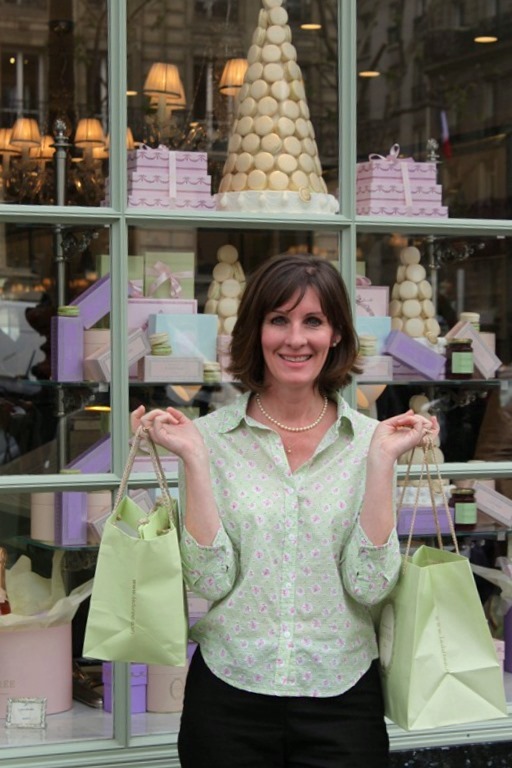 Springtime in Paris Dining Room
Would you care for a cup?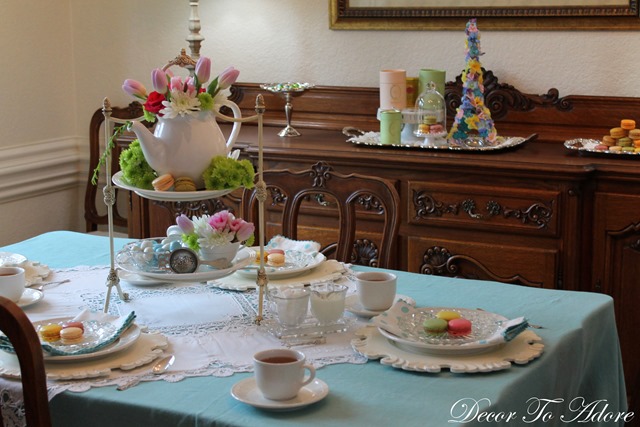 There is nothing lovelier in the afternoon than a cup of tea paired with a macaron.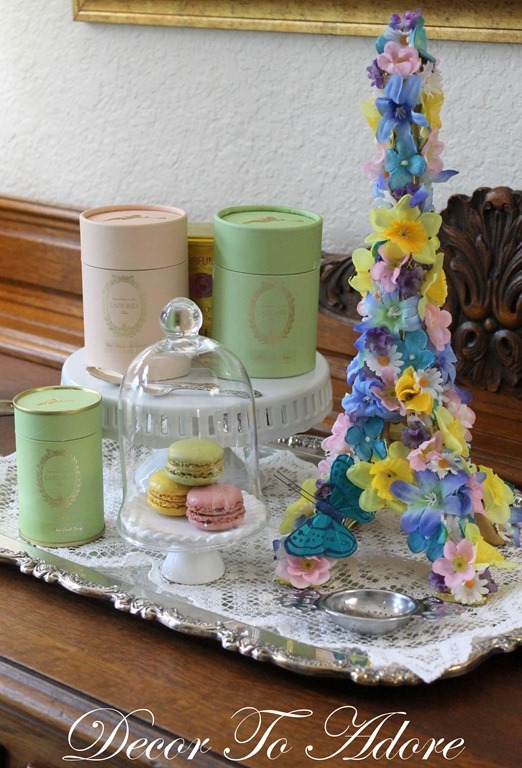 The French always make the most of every meal, even if it is something small.
The table is set with lovely linens that the French are famous for.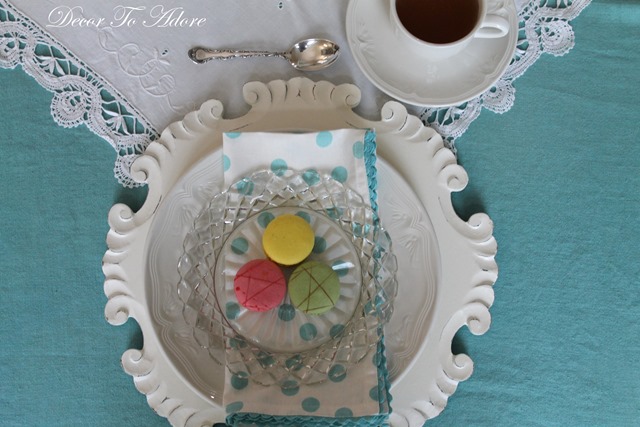 Great care is taken even in the smallest of details.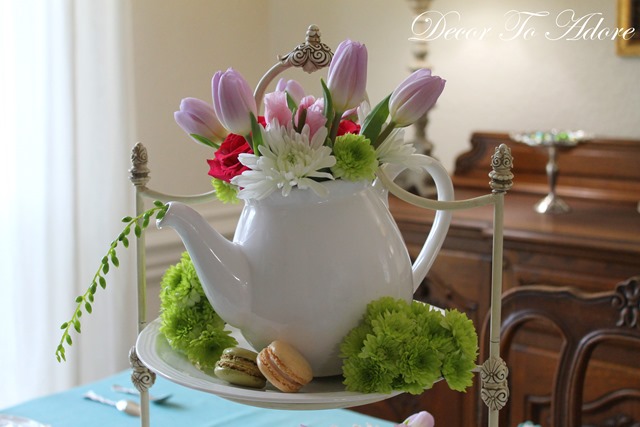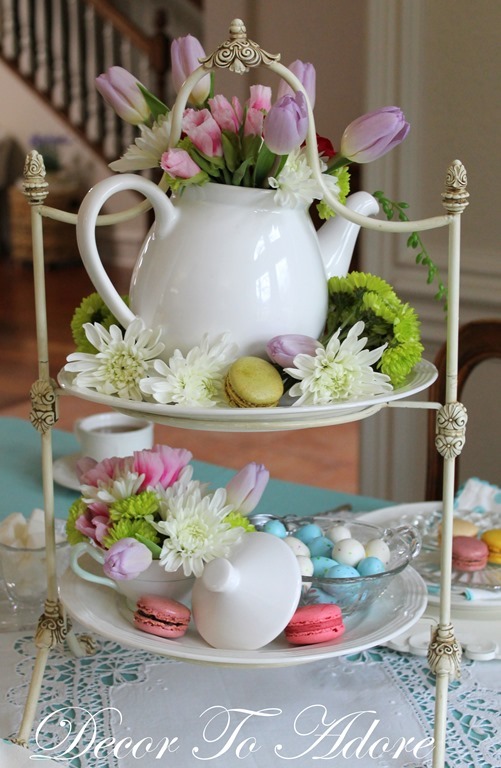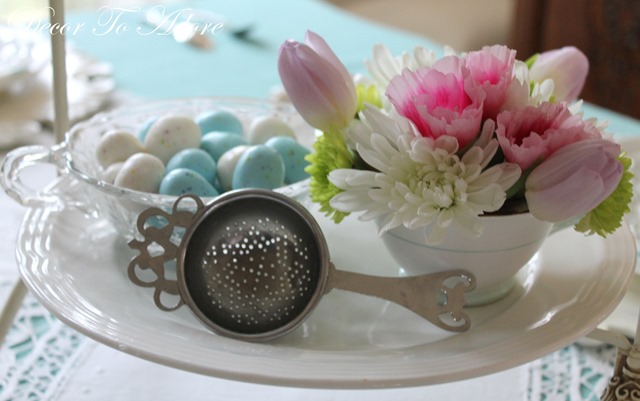 Springtime in Paris Living Room
From here we'll travel into the living room.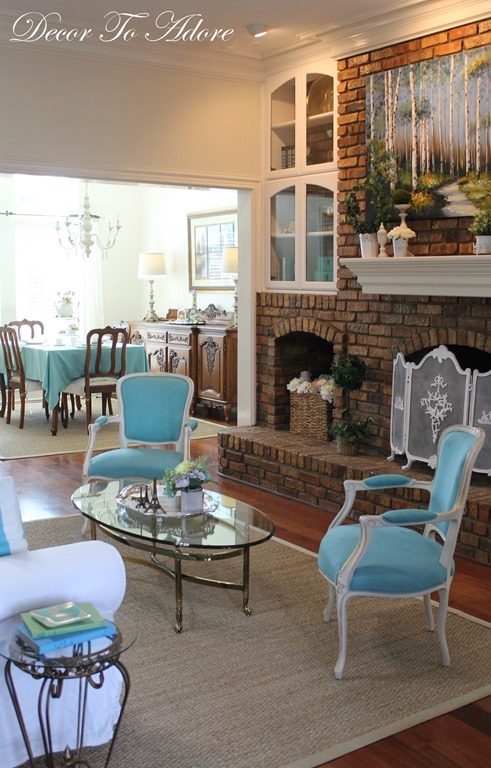 I wanted to capture some of the magic that is found in the gardens of Paris.
You can visit two of my favorite Parisian gardens in their springtime splendor HERE.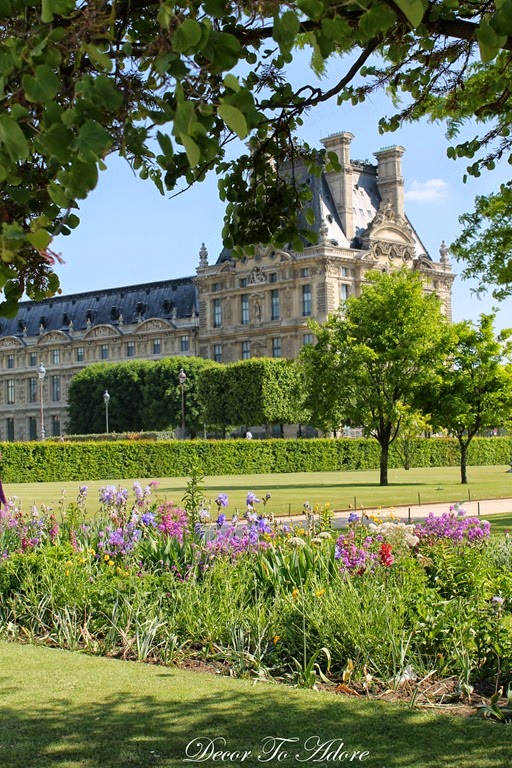 I have always loved the formality of French gardens.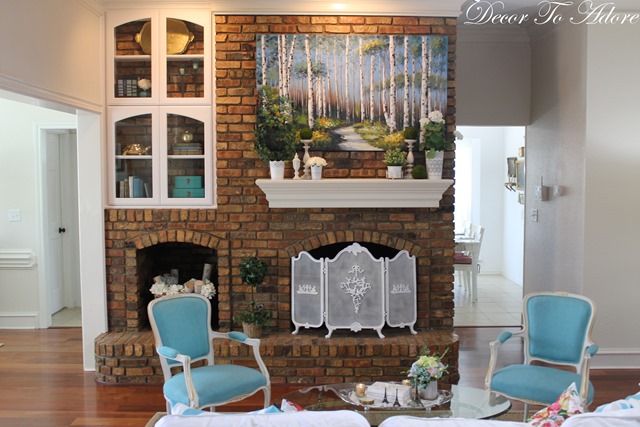 The mantle receives a small portion of greenery with a Parisian flair.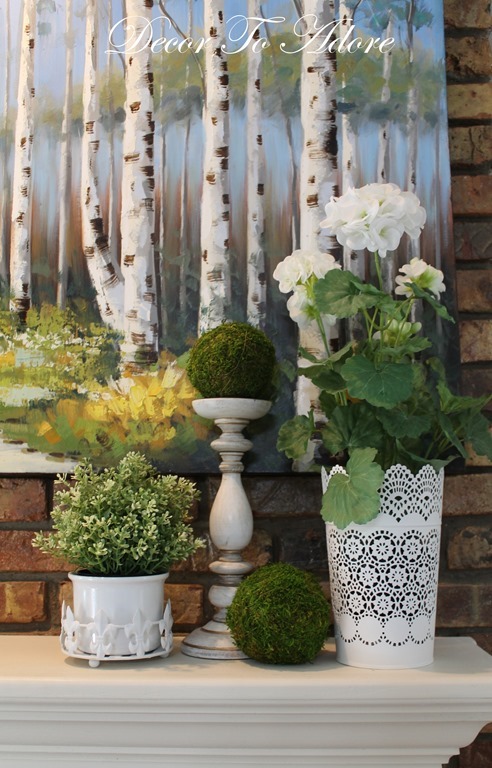 Just outside of Paris is Monet's Garden. Which you can read about HERE, HERE and HERE.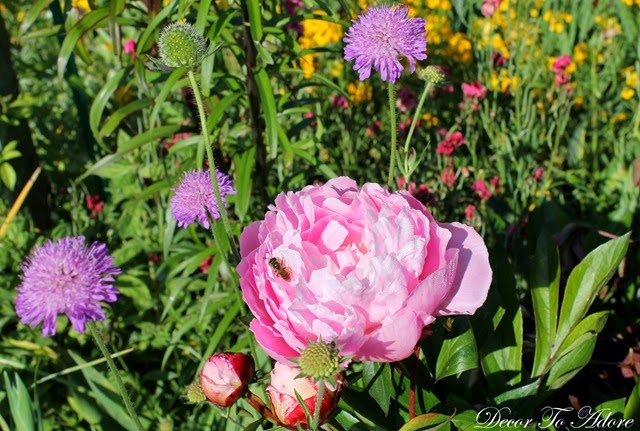 When I spied these pillows I was instantly transported back to that magical day.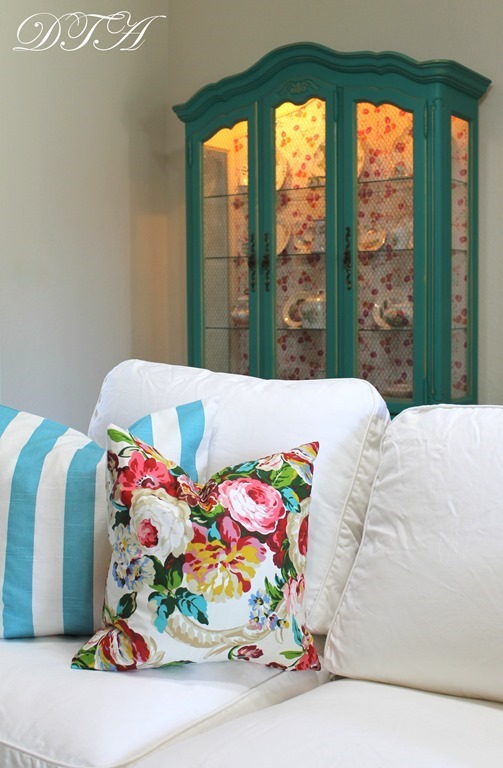 I always keep my eye out for authentic vintage Eiffel Towers when shopping the brocantes/marché aux puces (flea markets) in France.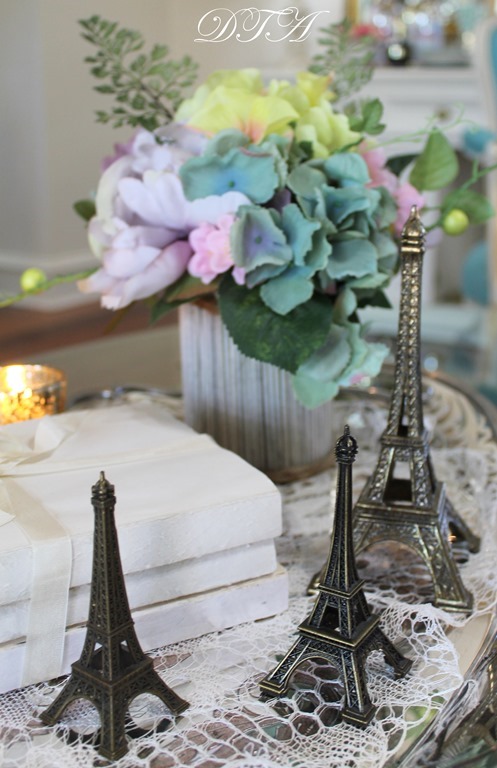 The beloved tower shows up again on the napkins along with assorted French ingredients for an apéritif on the bar cart.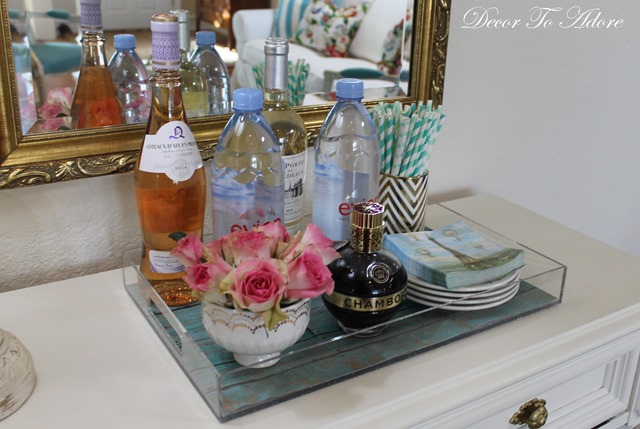 Of course, no French garden is complete without lavande (lavender).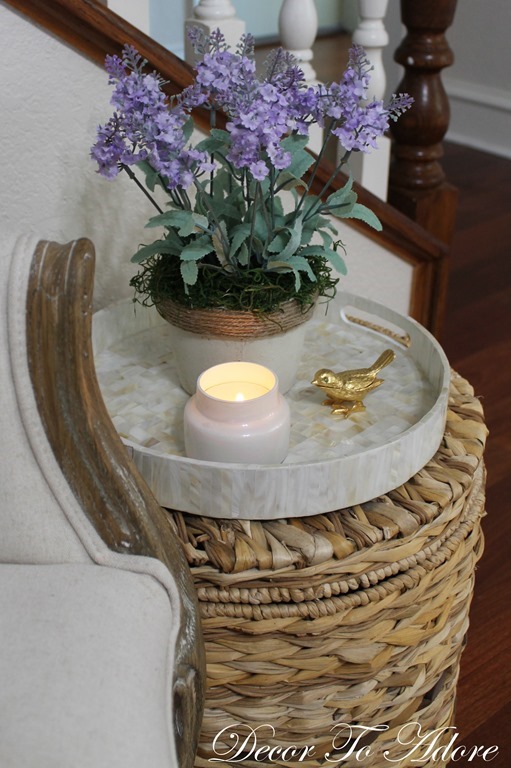 It is truly simple touches that remind me of all of the pleasures Paris brings.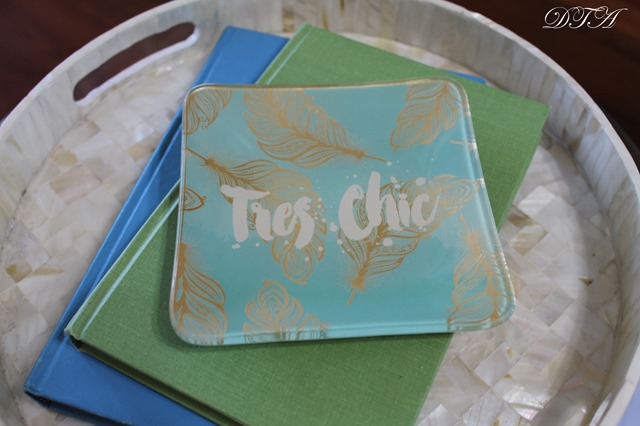 Springtime in Paris Kitchen
You don't want to miss a visit to E.Dehillerin which is a famous Paris cooking supply store that even Julia Child adored.  Each time I travel to France I select one copper pot to bring home with me.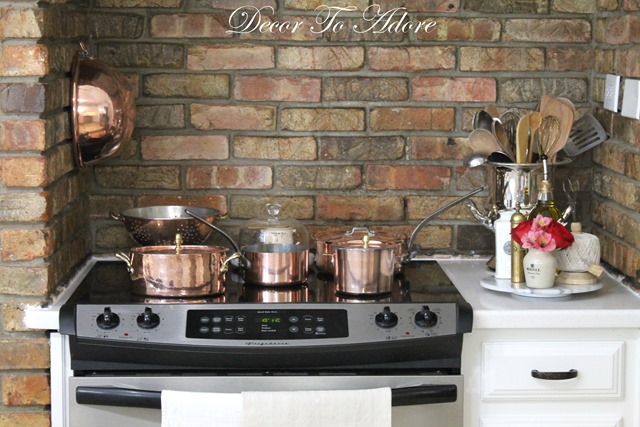 Some are old and some are new.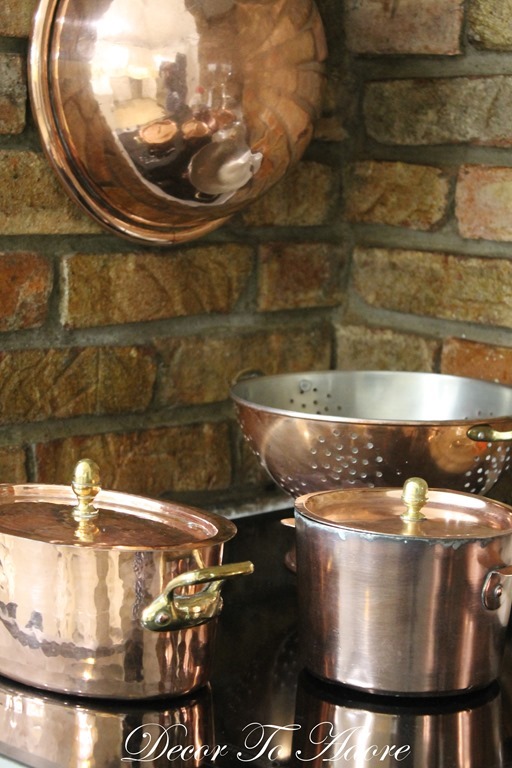 They join my collection of antique French Métis dishtowels.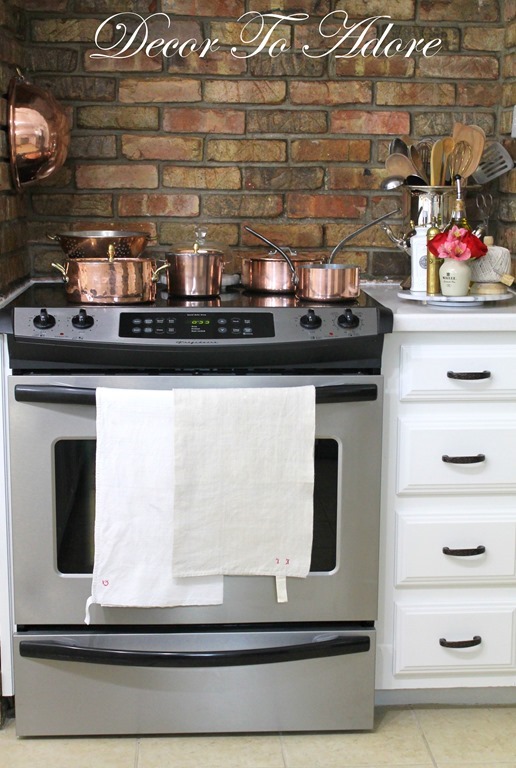 Make sure you pick up some Maille mustard while in Paris too.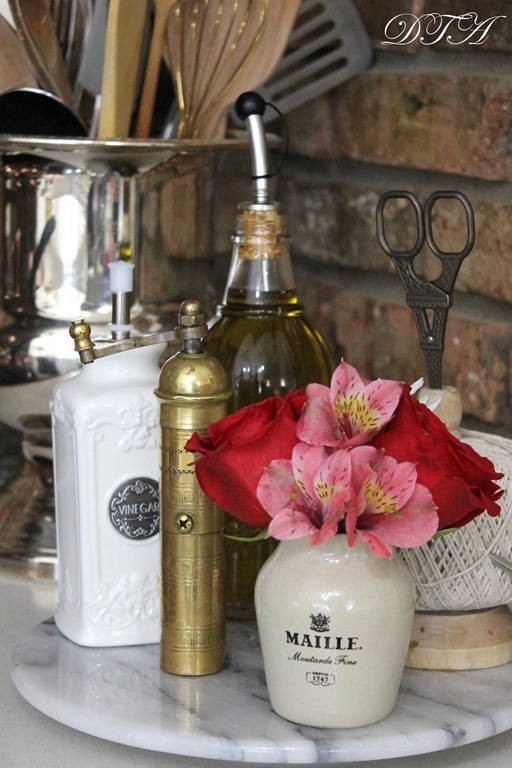 The kitchen table is set for le petit déjeuner (breakfast).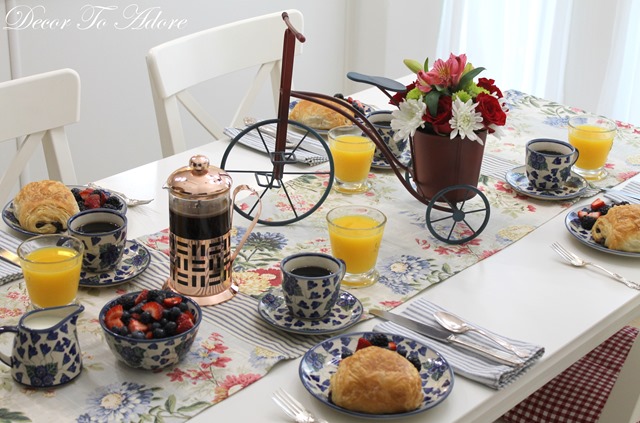 Bicycles and flower carts are often seen in Paris and this centerpiece charmingly combines the two.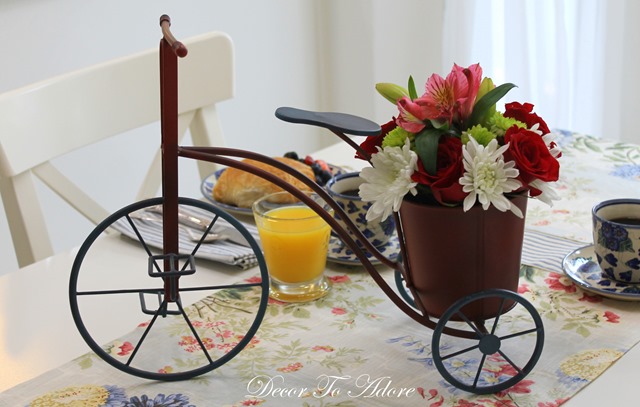 Would you care for some French press coffee?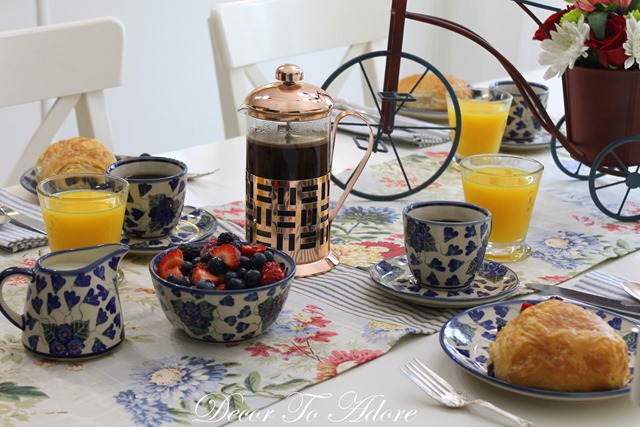 It's delicious when paired with pain au chocolat (chocolate croissant).
There are some additional offerings on the counter.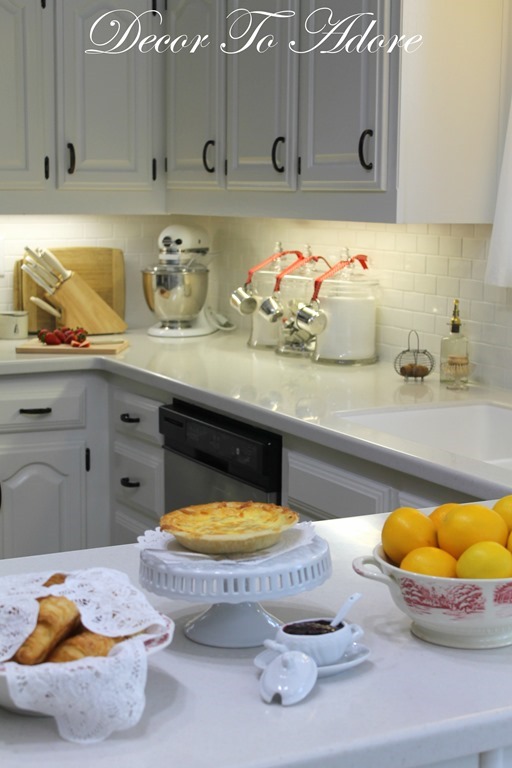 Perhaps you would like a bit of quiche?
My favorite quiche recipe is from "Mastering The Art Of French Cooking".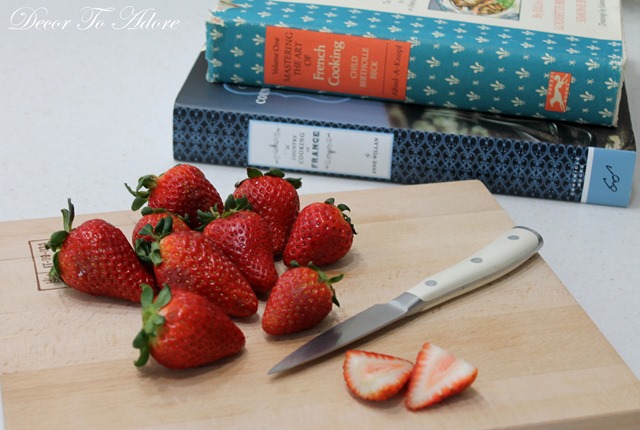 Clean up will be a breeze.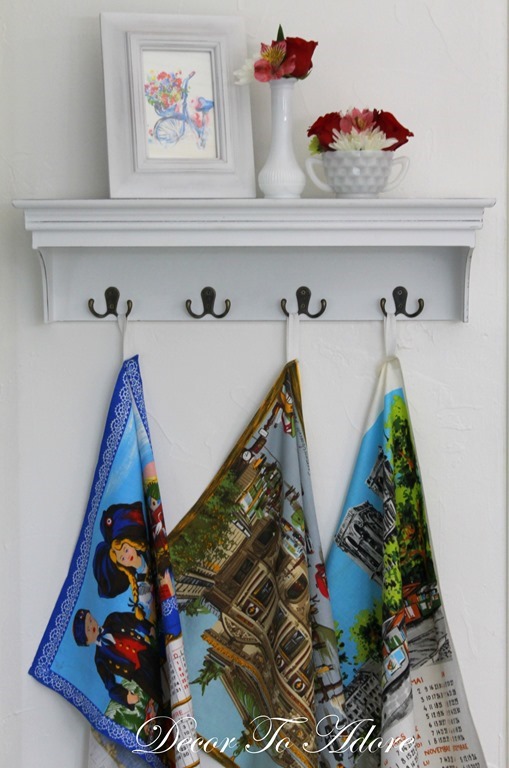 I'll use one of my vintage French dishtowels.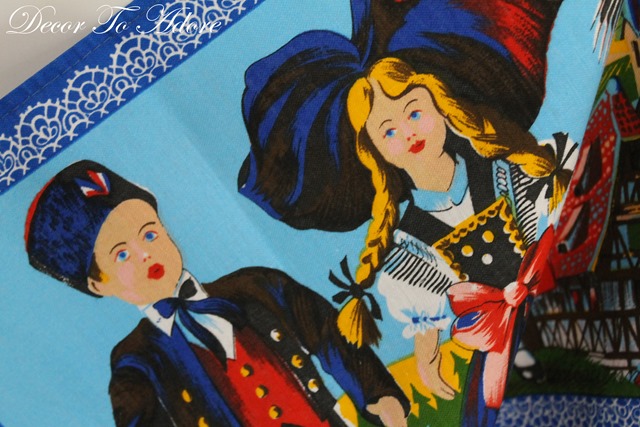 I hope you enjoyed my Parisian Spring Home Tour. Next, is Monica Wants It. You won't want to miss seeing her delightful home!
Au revoir,
Laura