Elizabeth Bradley Peterson, my Auntie Beth met a goal of hers on Wednesday, March 16th, as she marked her 90th birthday. On Thursday morning heaven gained the newest angel as she passed on peacefully.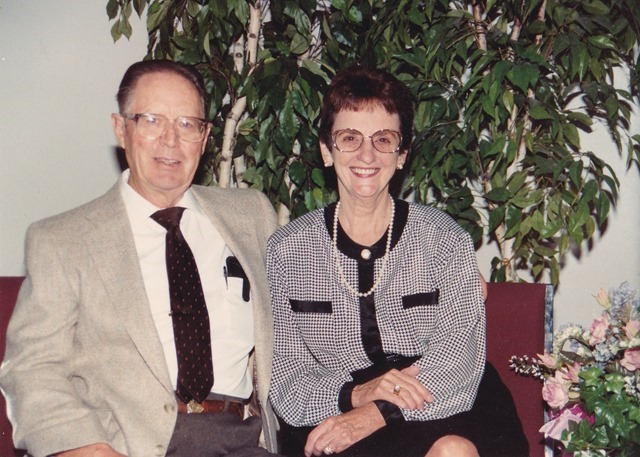 Elizabeth Bradley Peterson
Auntie Beth was my Grandmother Mary's sister. Their father, Guy Wilbur Bradley, had migrated from North Carolina to California to set up the Bradley Brothers Ice Cream Shop in 1920 on Main Street in Walnut Creek with his brother, Ed.
L – R: unknown man, Uncle Ed, cousin Paul, my great grandfather, Guy.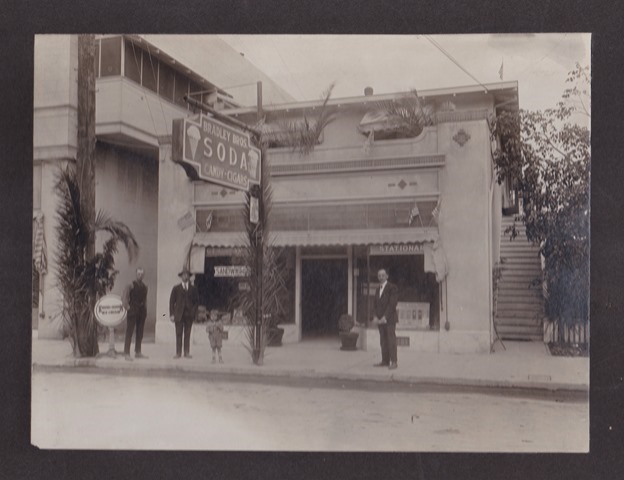 Auntie Beth would come along in 1926 just two years after her sister Mary.
My great grandmother Lorena, grandmother Mary, and Auntie Beth raised up on the running board of the car.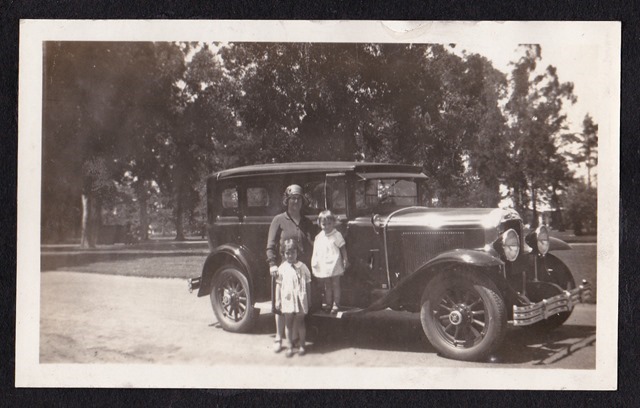 The Bradley sisters did everything together. Including attending Martin Stow's 7th birthday party in 1932.
Have you ever seen so many darling Kewpie dolls?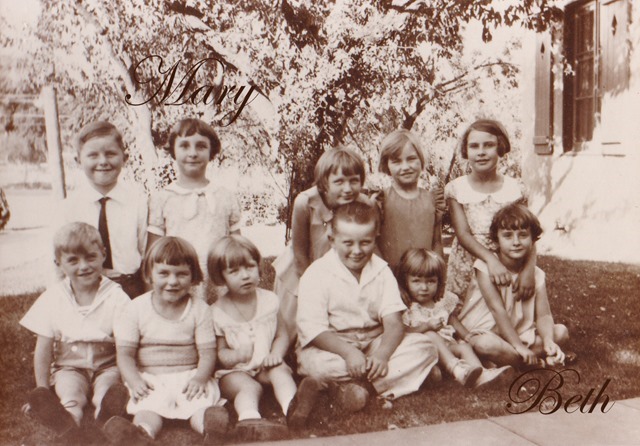 Indeed the sisters would remain close for the rest of their lives. Thankfully their husbands, Papa Jack and Uncle Pete, got along very well. After all, Papa Jack had introduced Beth to Pete when they worked at the bank together.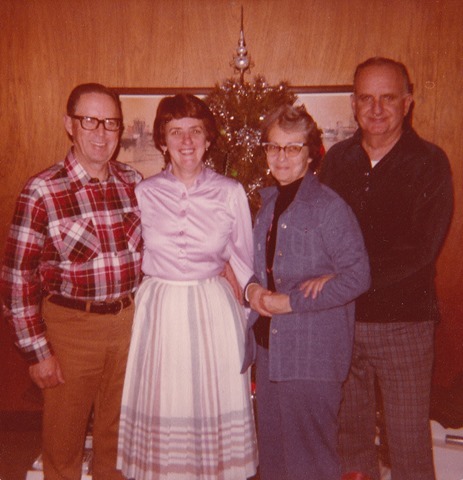 The sisters always celebrated life's precious moments together. Here my Auntie Beth is holding my mother, Karen, who was just shy of 3 weeks old in 1947.
She would again be there for my Grandmother when my sweet mother lost her battle with cancer at the young age of 26 in 1974.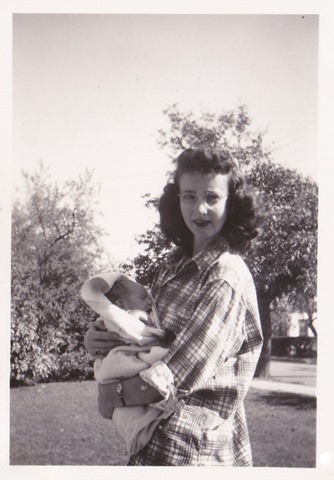 But over the years there would be other happy events.
I sported a Dorothy Hamill haircut and braces at cousin Mike's wedding in the early '80s while Auntie Beth, always a fashion plate, turned out in patent leather t strap shoes.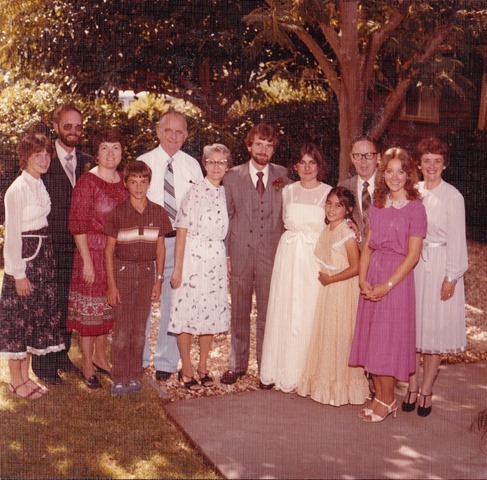 Then there was the "flock of seagulls" permed look going into the '90s at cousin Linda's wedding while the Bradley sisters were still looking great in their floral dresses.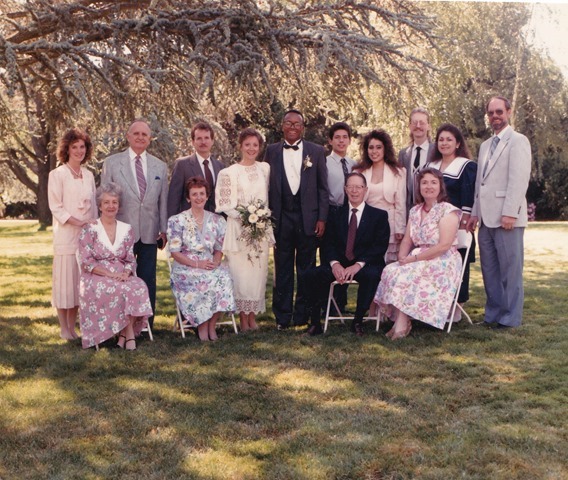 Happy Travels
Some of you may remember that cousin Linda was my favorite traveling partner in France two years ago. Auntie Beth was her mother. My thoughts go out to her and my cousins Mike and Scott.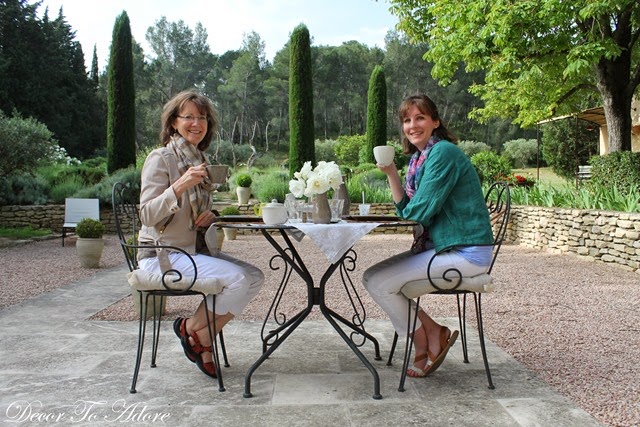 My aunt was an amazing seamstress and a fabulous decorator. Indeed it was her bathroom, with it's matching wallpaper and shower curtain, that first introduced me to interior design. I routinely make several of her wonderful recipes. Even in her advancing age, she insisted on being well turned out, coloring her hair and getting routine pedicures. She was always the coolest person in the room.
In later years I became the guardian to my Papa Jack as he developed Alzheimer's. In the continuing years, Auntie Beth and Uncle Pete were a tremendous support system to me as this dreaded disease advanced on. I still remember sitting on their couch, with them on either side of me, telling me how proud they were that I continued to care for him all while having a young family of my own.
Their words meant so much.
It's a sobering thought to be the eldest twig on the branch of my family tree.
My friends this has hit me hard. I will be taking some time off and may be traveling. A post had already been written for this Wednesday as a participant in my dear friend Marty's spring tour of homes. I think my dear Auntie would approve because she loved her home and all those who entered it.
Give a kiss to those you love.
Laura
This post was written for my children so that they will remember the goodness of their Auntie.