This past weekend I needed a bit of glitter in my life so I created a DIY Wee Springtime/Easter Putz Cottages. I've done Putz Christmas houses many times prior but this was my first attempt at making springtime versions.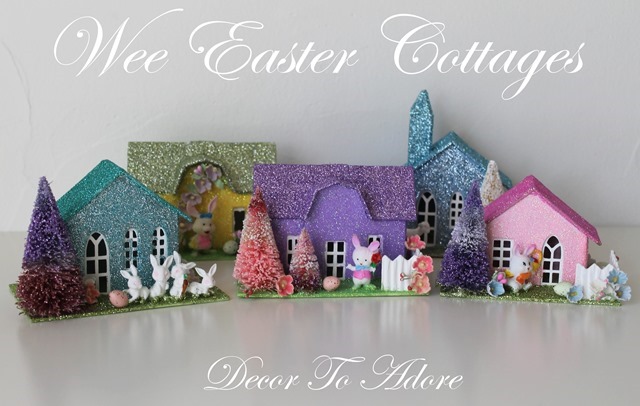 DIY Wee Springtime/Easter Putz Cottages
You can purchase Putz kits on Etsy and also make your own with medium weight chipboard and a variety of printables that you can find HERE. I have a Silhouette Cameo and they also have mini house templates you can create.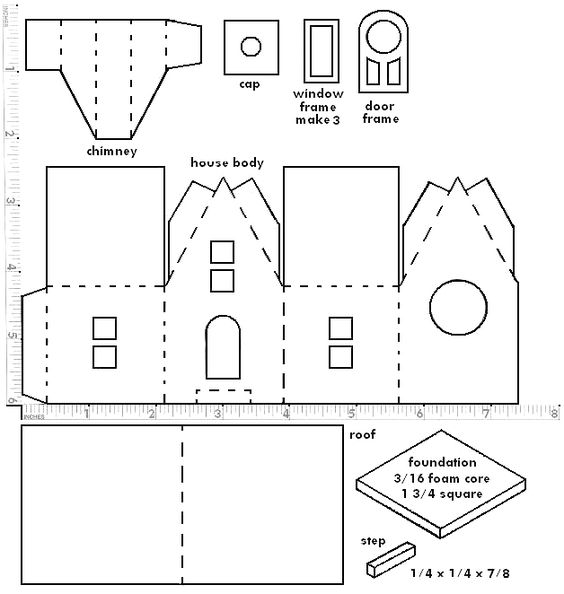 Dyeing Bottlebrush Trees
I wanted to create crazy springtime colored bottle brush trees and found a tutorial on Pinterest. I purchased natural white bottlebrush trees HERE.
It's quite simple to dye the trees. You just select any shade of dye which can be found at most craft stores. I tried two brands, Dylon and Rit. (I preferred the Rit.)
Using a small glass container mix approximately 1 tablespoon of dye and then add 1 cup of hot water stirring until the powder is dissolved. (Less water will result in a darker color and more water will produce a lighter color.)
It takes just a quick dip in the dyebath to add color. Set the trees aside on a triple layer of newspapers to dry. (You don't want the dye to stain anything you don't want.)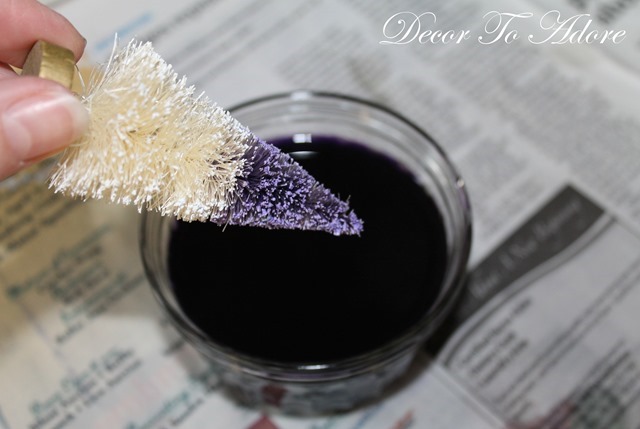 Once you have your chipboard pieces cut out you will want to apply one layer of acrylic craft paint, in the colors of your choice, to the chipboard.
After the paint is dry you can then glue your houses together. I like this glue.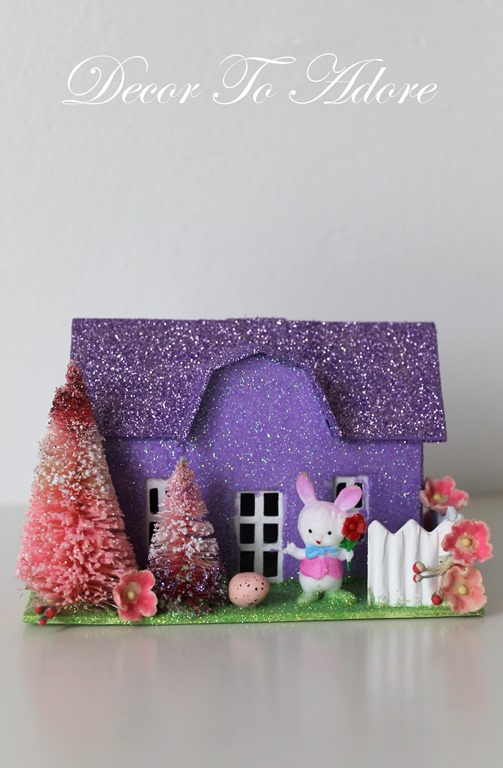 Then glue on your trees and figurines. All of the figurines I used were vintage finds but similar styles can be found HERE.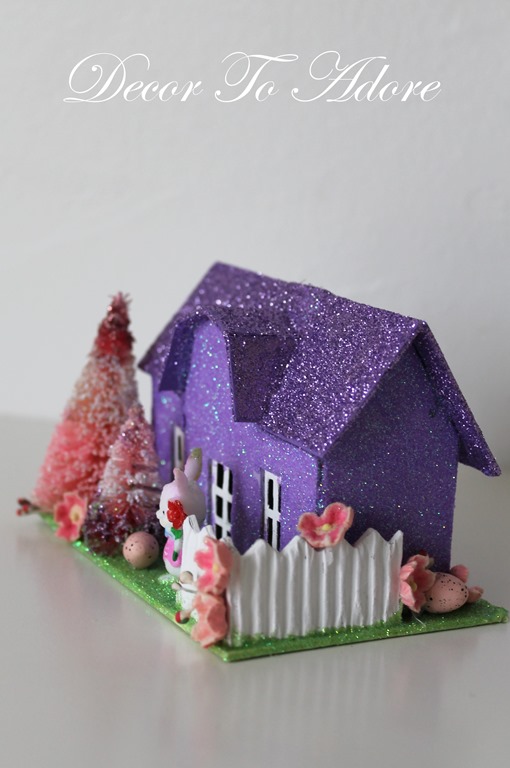 All That Glitters
Next, add a water downed layer of glue to the house and liberally coat it with glitter.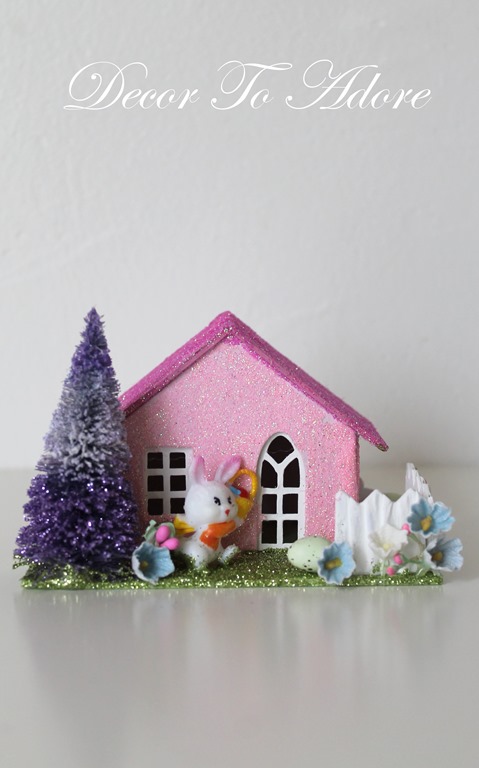 Once the house is dry you can then use a hot glue gun to add miniature flowers and eggs. While all of my flowers are vintage you can find similar styles HERE. I found the eggs in the fairy garden section of Michael's but other versions can be found HERE.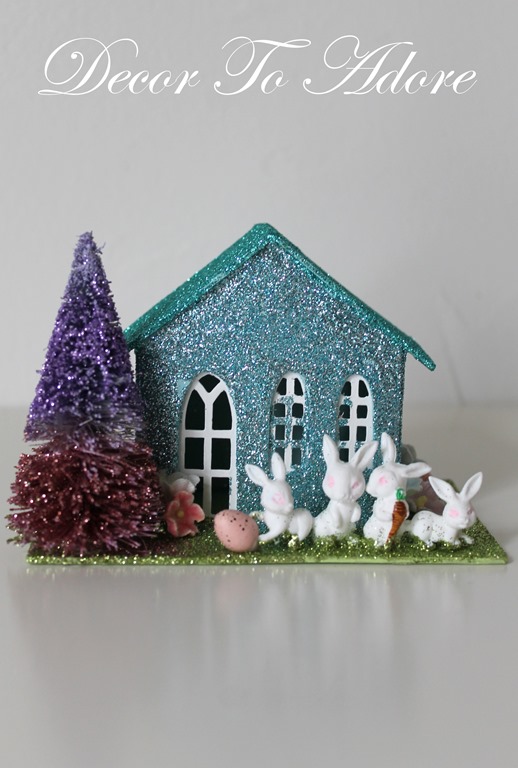 Even if you use the same design each house will take on its own personality based on the color and embellishments that you choose.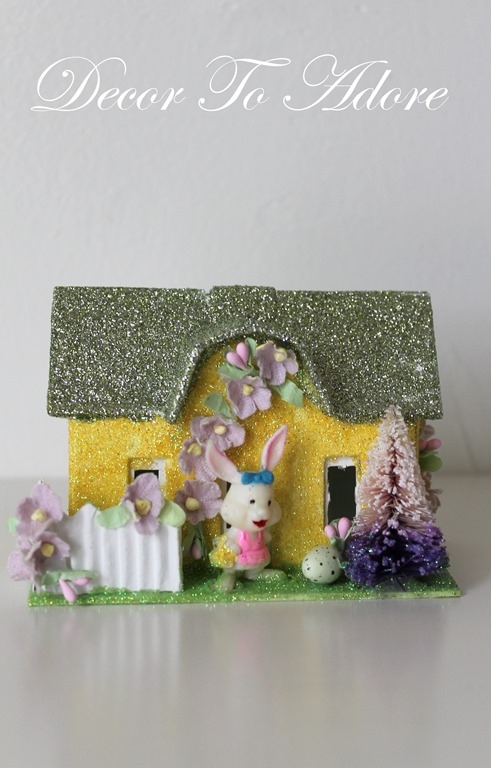 Each house takes about one hour to complete, with the addition of a few hours of drying time in between.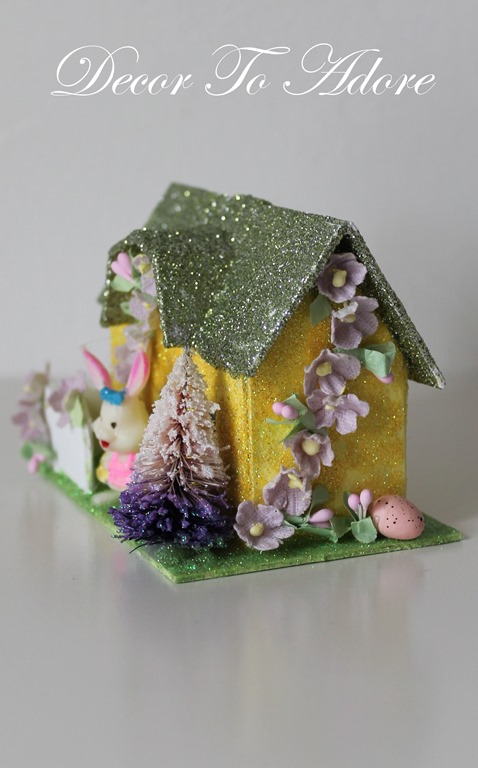 Some designs are better suited to simple embellishments.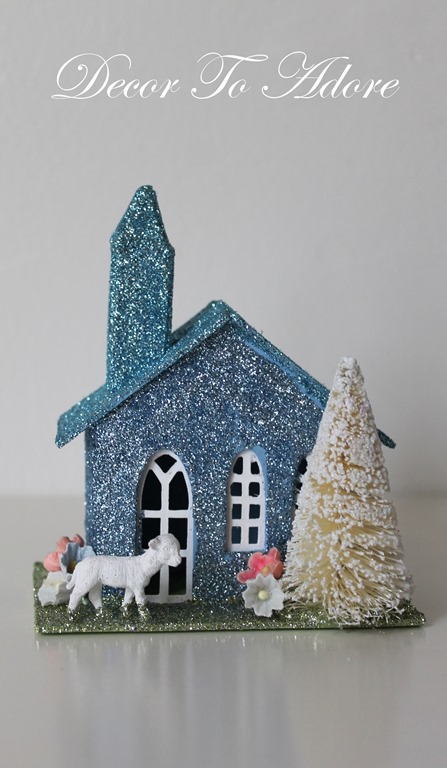 An Easter Parade of Homes
I placed my wee spring cottages on a shelf in my kitchen. They pair well with the vintage pastel aprons hanging below.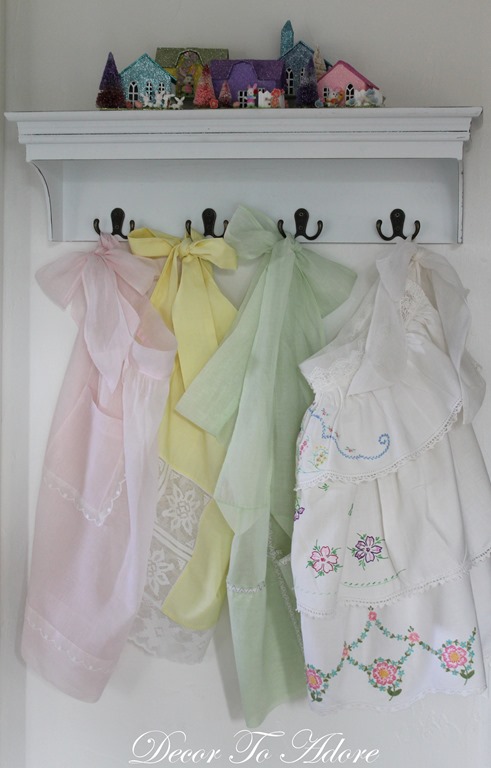 May you enjoy your sweet wee homes.
Laura