Although spring is still two weeks away I am so ready for it and wanted to add a bit of sunny cheer to my home. DIY My Nest is Best Spring Ornament.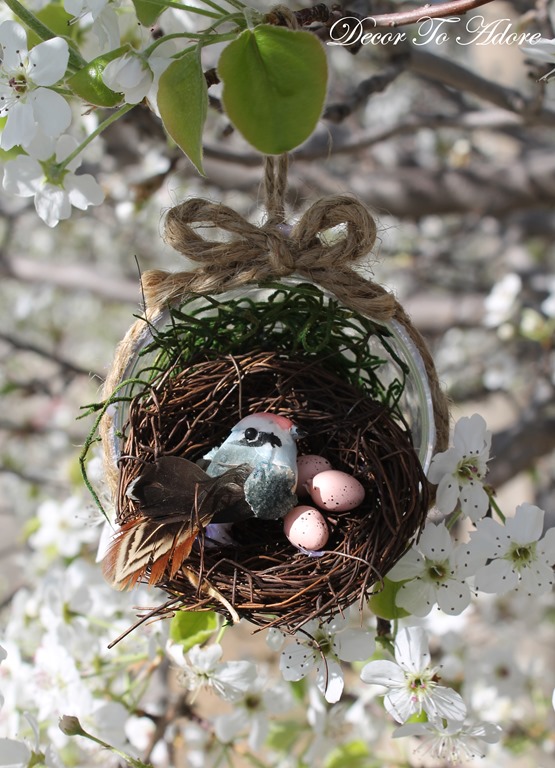 DIY My Nest is Best Spring Ornament
This spring ornament is easy to create and you can use it so many ways.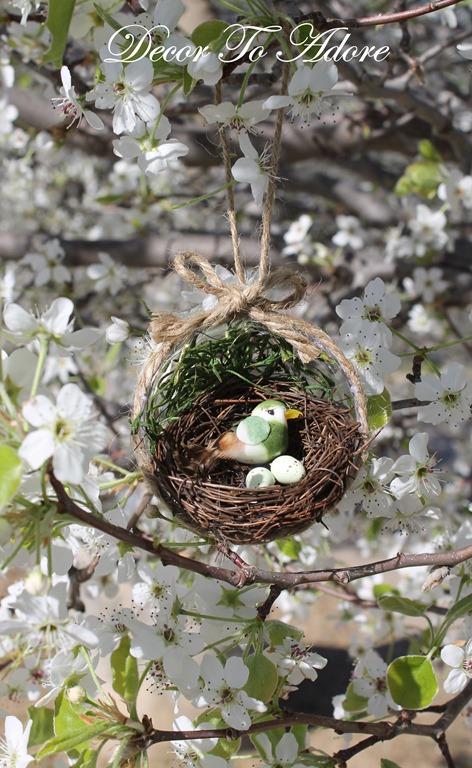 Set one at each place setting on a holiday tablescape as a sweet gift for guests.
Attach it to a door handle or hook.
Or create an entire flock for a Happy Easter tree.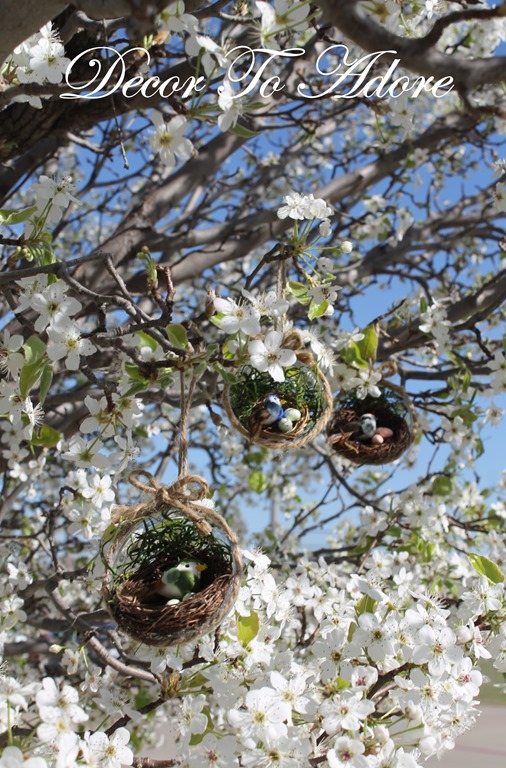 DIY Instructions
Start with one half of a clear plastic ornament and fill it with Spanish moss. I used Arlene's quick dry tacky glue because it dries clear. (This is important given that you can see through the ornament.)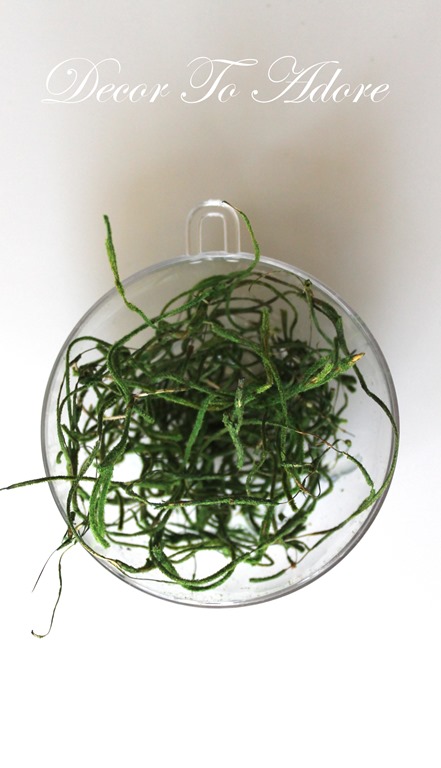 Since the ornament has been separated you will want to cover the outer "seam". A bit of twine will do the trick.
String additional twine through the hole to use as a hanger and knot the two ends together. Make sure the knot is pulled to the bottom center as shown.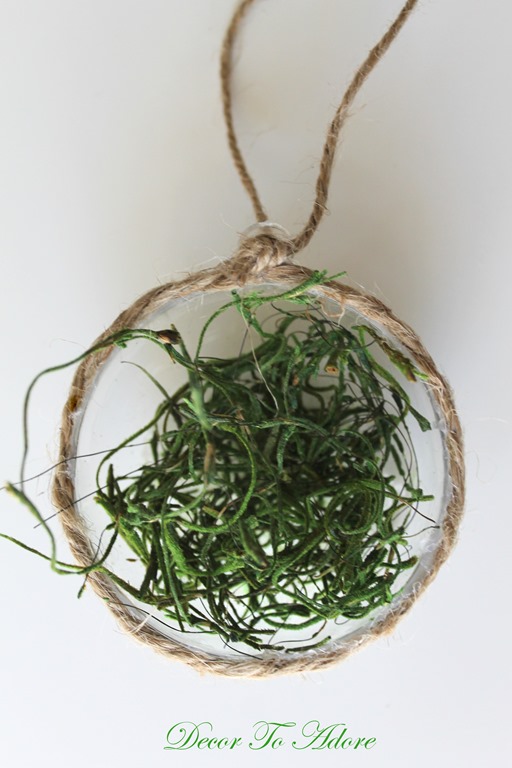 You will then cover the knot with a bow made from twine.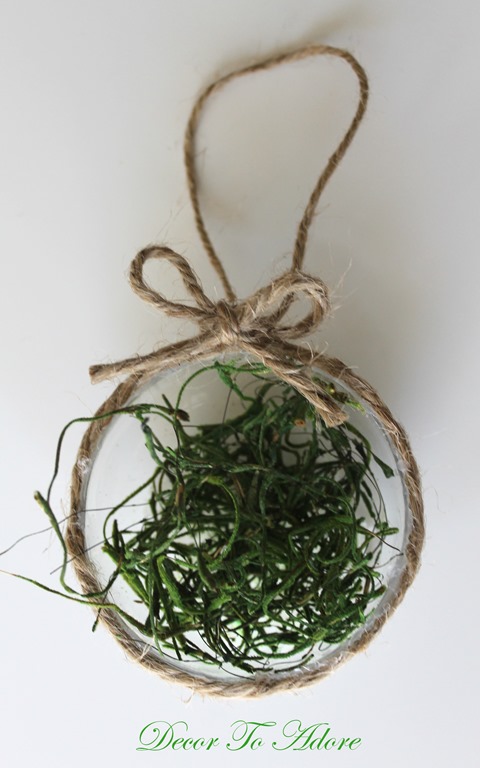 Add in a nest, a wee feathered friend, and a few eggs. These can be attached with a hot glue gun.
(All of the supplies were found at Michaels.)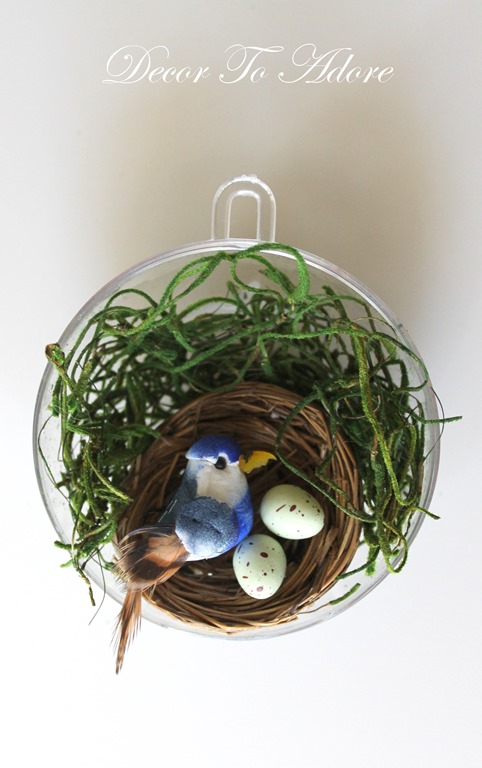 I hope you have enjoyed this quick and easy craft.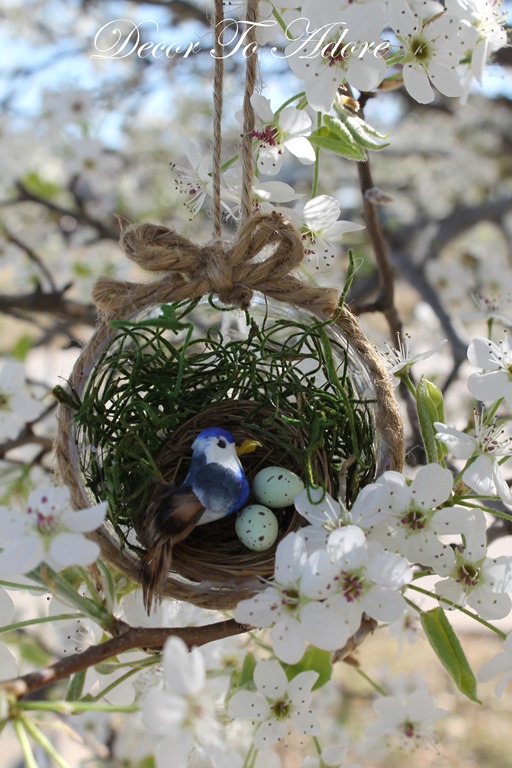 A truly sweet tweet.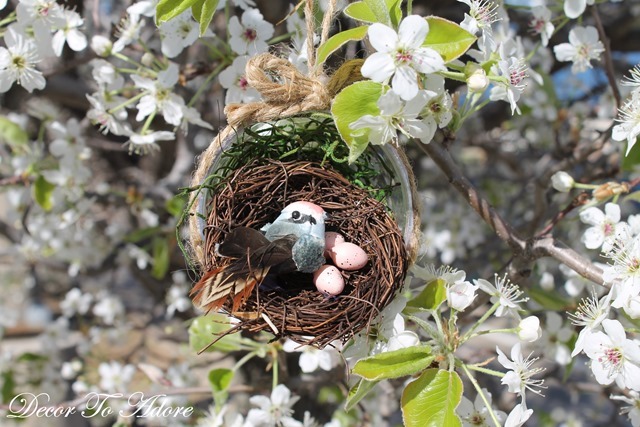 Happy Monday!
Laura