Our yard is rather large. Our neighbors have told us, that for the most part, the backyard in our 30+-year-old house had long been neglected. When I think about the amount of work required to transform it I get a bit overwhelmed and then want to do nothing. I've found that breaking it down into small sections has helped tremendously. Right now Mr. Decor and I are working on Creating A Secret Garden.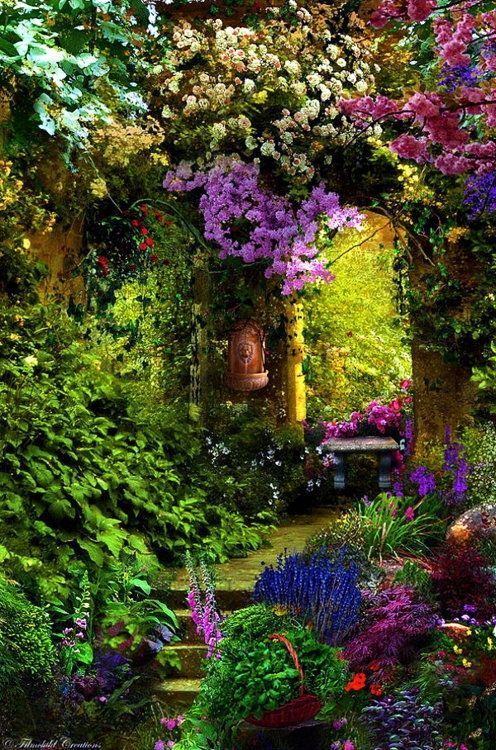 Creating A Secret Garden
There is a small space behind our shed that is in desperate need of attention. It cannot be seen from the back door. In order to catch a glimpse of the area, you have to seek it out. It is the perfect location for a secret garden.
Now in thinking about a secret garden, I find that you need some sort of path. It could be brick, pea gravel or perhaps flagstone.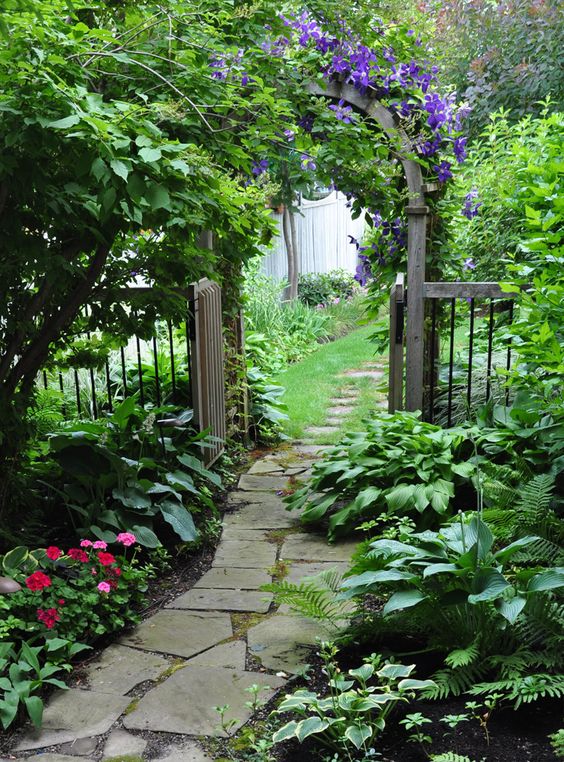 A few weeks ago I shared on Instagram a peek at our very own flagstone path. It does need to be extended but it is quite lovely.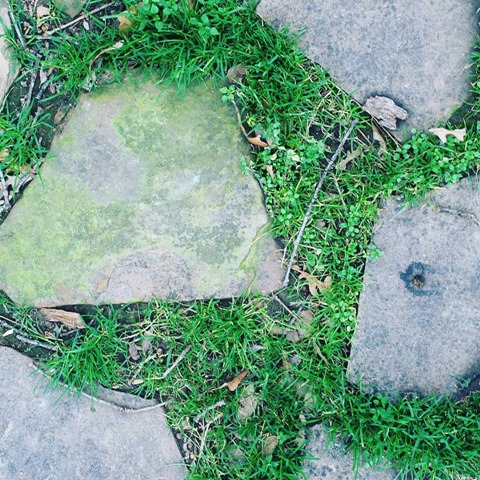 It would also seem that a flowering arch is needed.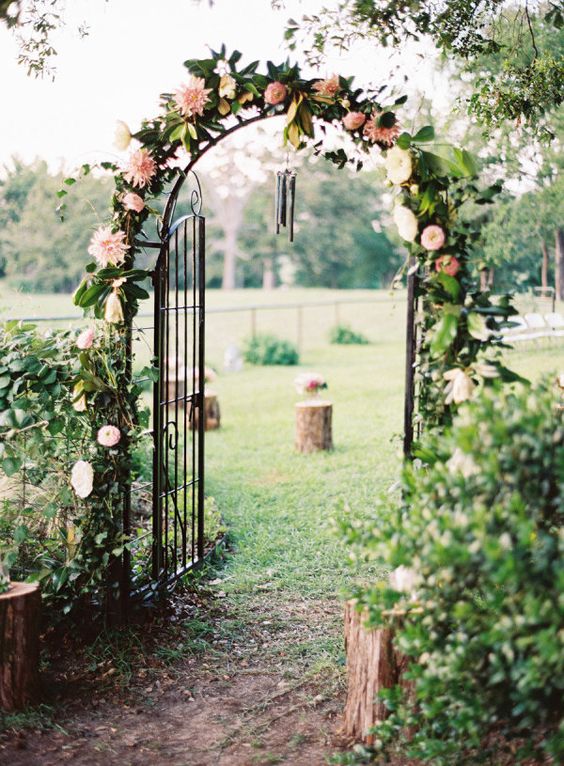 Climbing Roses
Last year I planted a pale pink climbing rose right next to our metal arbor. While it grew it never bloomed. I did a bit of research and discovered roses need approximately 6 hours of sunlight a day. I'm quite new to gardening and didn't know this. I shared the information with Mr. Decor and he cut back a very big branch from one of our huge oak trees right over the arbor and I am hoping it will bloom for us this year.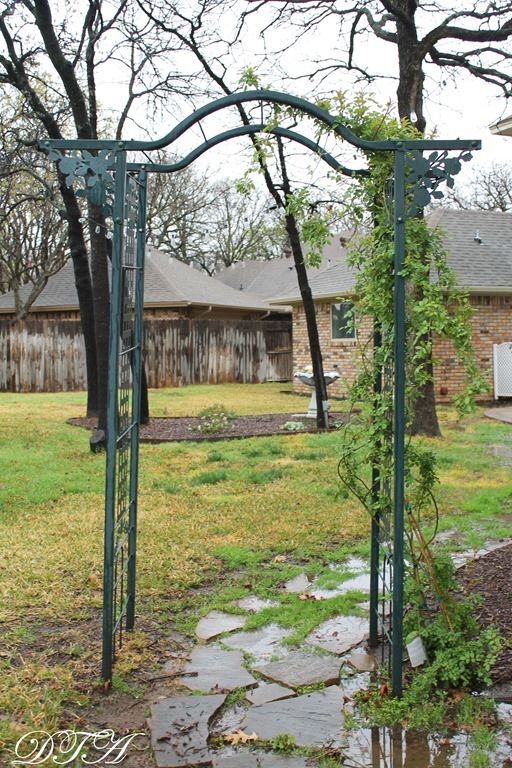 From the arch, it would be nice to see the small garden on the left and have a focal point to gaze upon.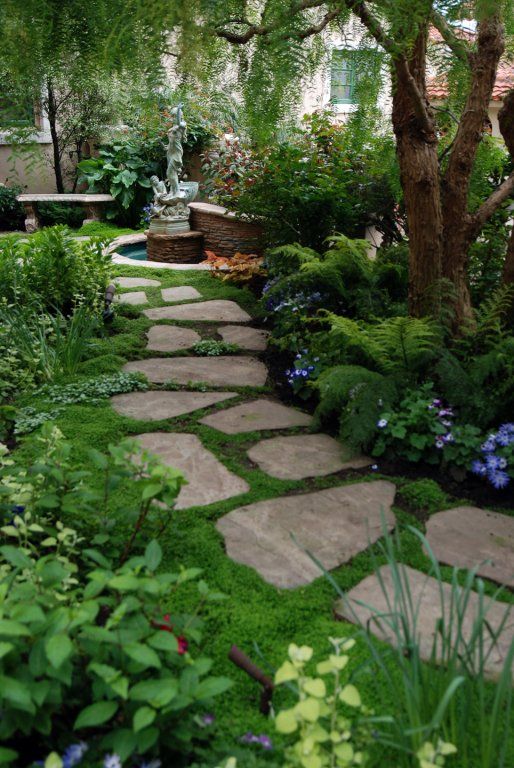 I swing could be quite fun.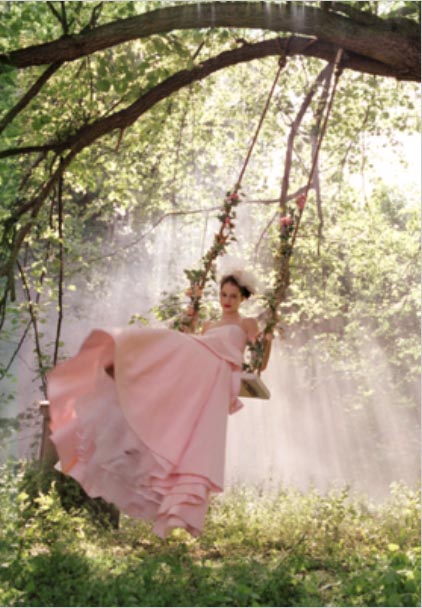 Since we already have a hammock in another area I think a bench is just the thing.
A bench came with the house and, like the yard was neglected.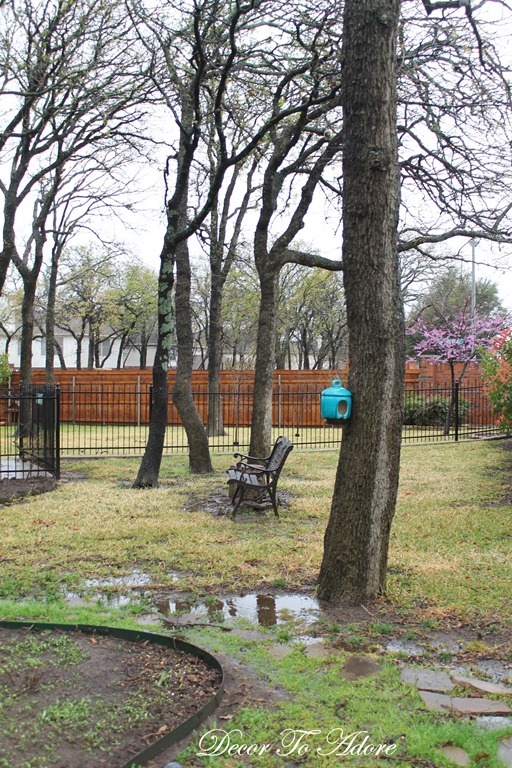 We have to decide if it is worth replacing the rotted wood, which is curved in some spots or just buy a new one.
Although I am always big on salvage since it is the Mr. who will be doing the woodwork I will let him decide.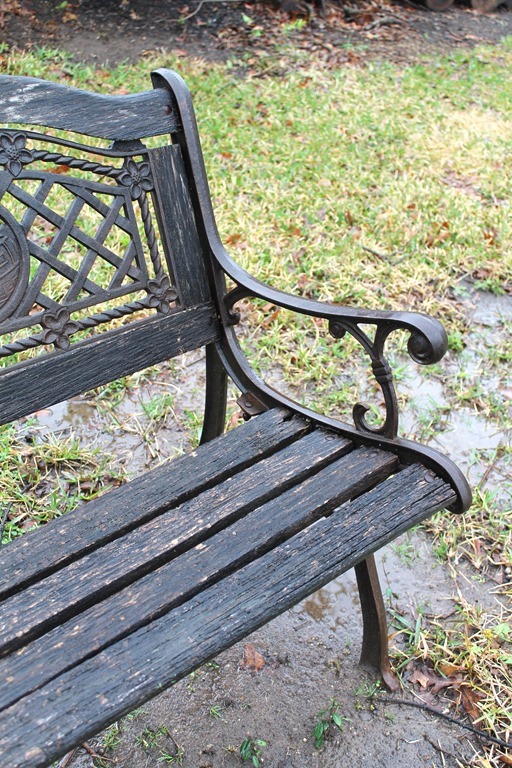 With the major elements in place let's talk about the small garden area itself.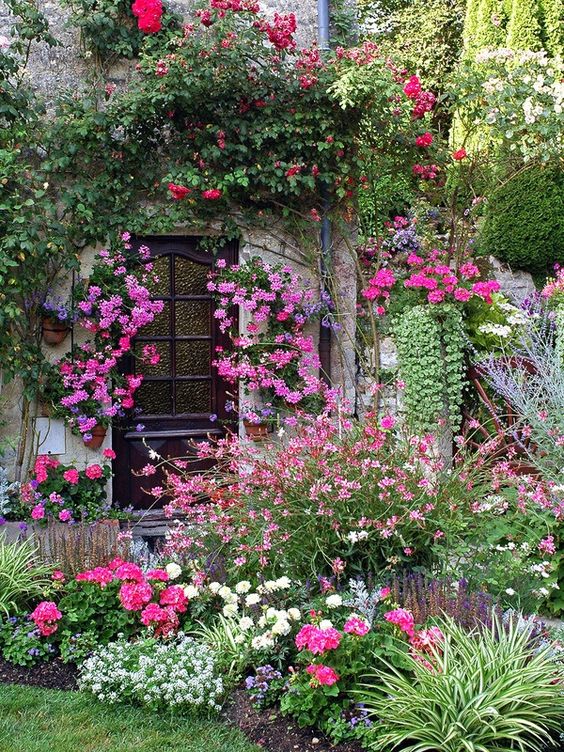 Last year I wrote a post sharing that the monarch butterfly, honeybee, and other pollinators need our help to survive. The best way to do this is to plant a wildflower garden.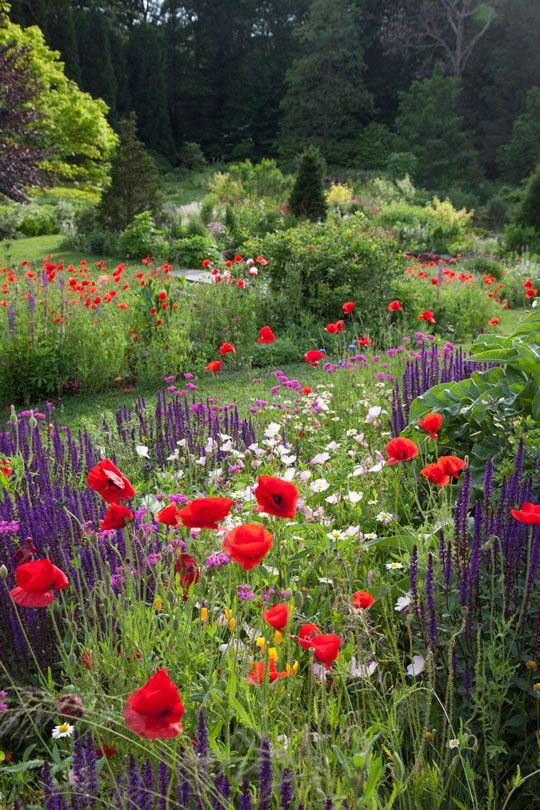 Now wildflower gardens can look a bit… unkempt. So it is good that we have an area that is contained and also hidden.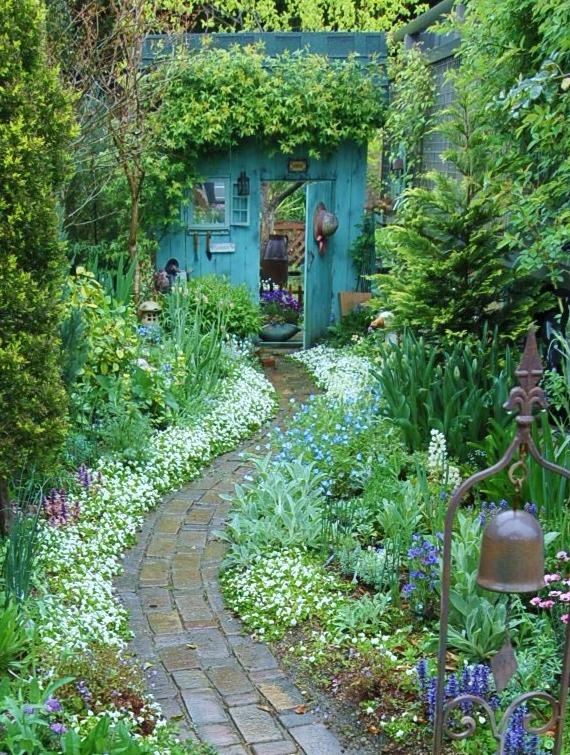 It's nice to break up the area with architectural elements, trellises, obelisks or even chairs.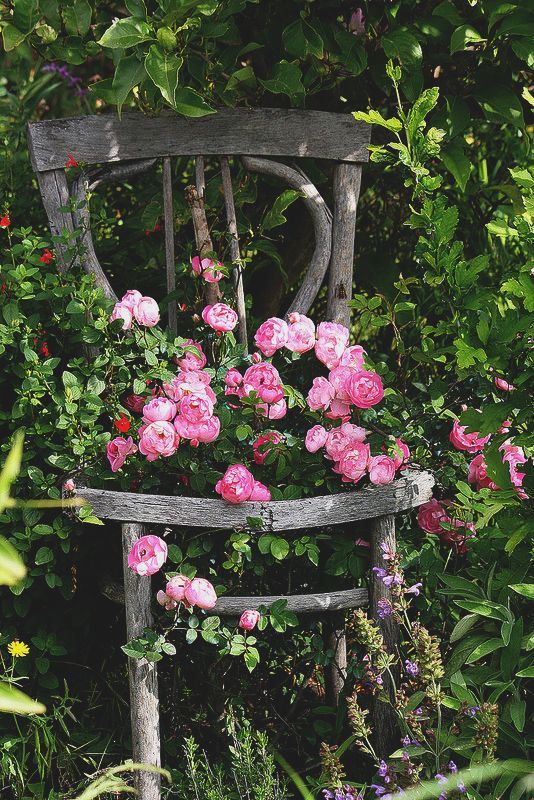 So this is the area we are working with.
It truly has already come so far. We have successfully dug out all the invasive monkey grass and taken down the warped window boxes.
Next up, take down the window box brackets.
Give the shutters a fresh coat of paint.
Hang some lace curtains inside the shed windows.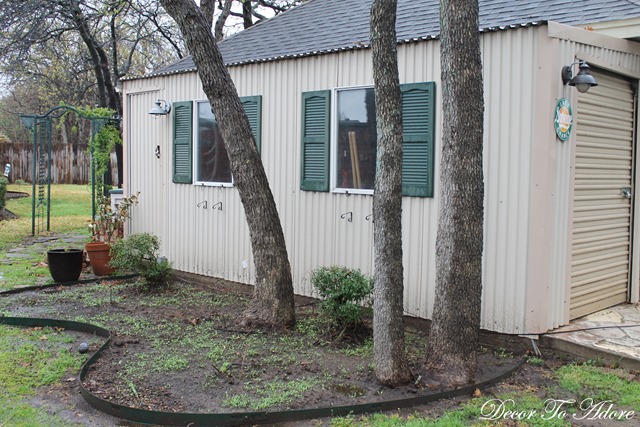 UPDATE: You can see the progress of the garden HERE.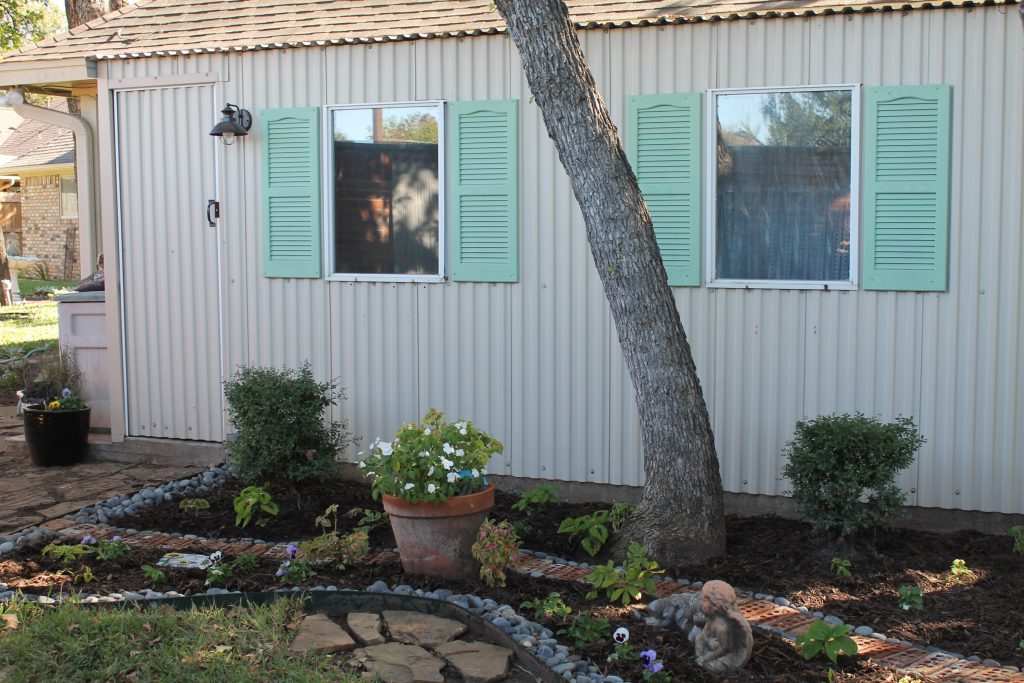 As for the wildflowers, well take a closer look…
All the rain we have received has been just what my tiny seeds needed.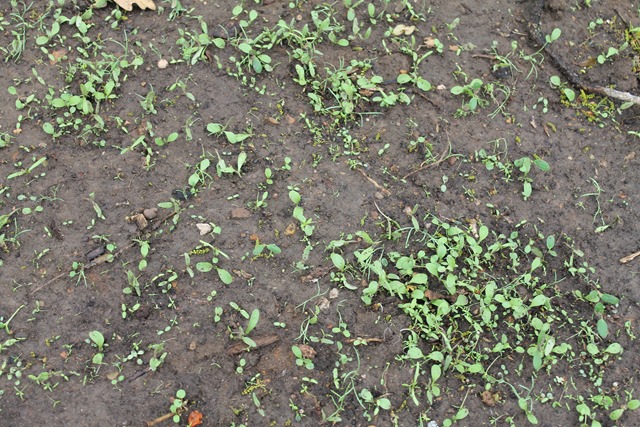 Bluebonnet season generally occurs around mid-April in the D/FW area.
I can't wait.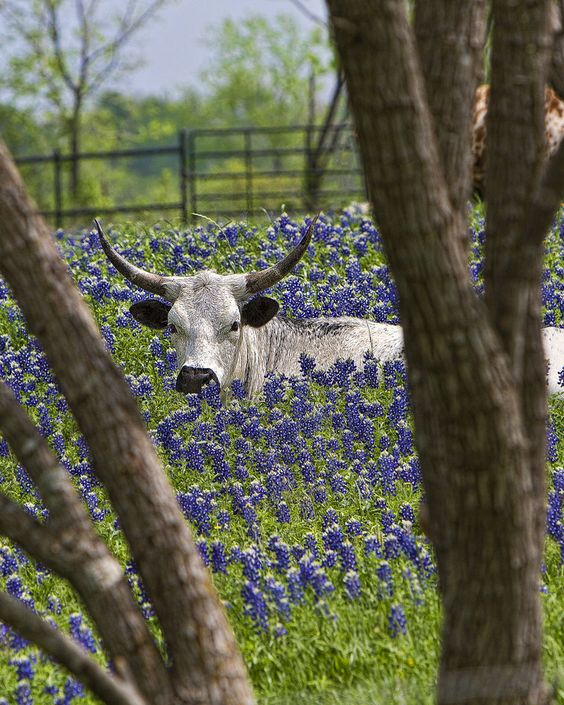 Do you have a secret garden?
Laura