A few weeks ago I talked about how I was making valiant attempts to clean my office/ sewing/craft room. Honestly, it's going to take me some time. But I recently created some sweet treats from things I almost decided to throw away. Here is my Trash to Treasure Valentine Treats.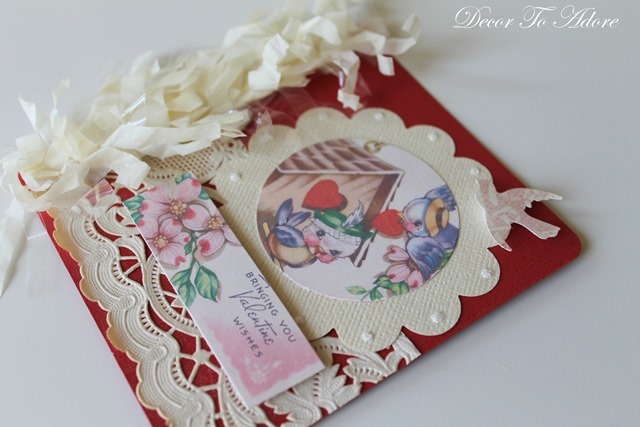 Trash to Treasure Valentine Treats
If you are a crafter you no doubt have bits and bobs of things sitting in boxes, tins, and folders. As I was cleaning I came across vintage doily placemats torn beyond traditional use, old greeting cards, paper that had yellowed, tiny pieces of old fringe as well as bits of scrapbooking paper that were too small for much use.
Why was I hanging on to all this useless clutter???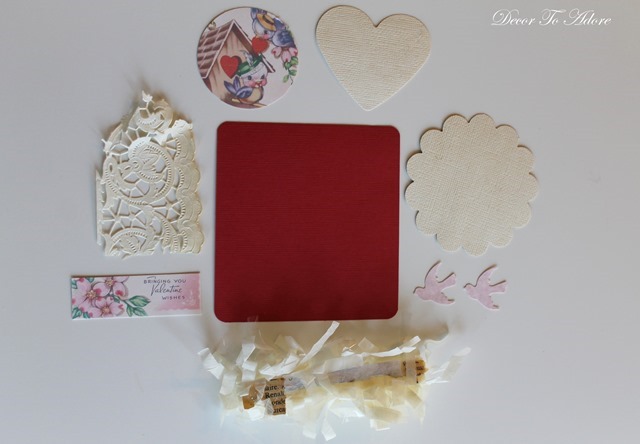 A large pile started to grow on the office floor. It was destined for the paper recycler. During this purge, my daughter came in to visit and we started talking about the blogger luncheon and Valentine exchange I am hosting this Thursday. (Anyone can come, just email me.) 
I had yet to think about what type of Valentines I would bring to the exchange. Then the lightbulb was lit and the paper punches and a glue stick came out.  
The potential trash was transformed.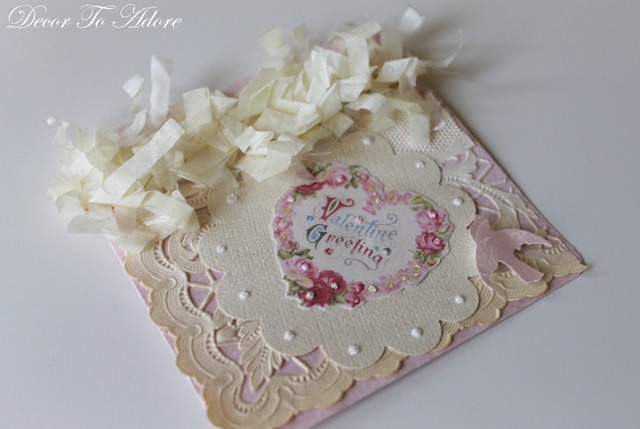 It's a bit of a trash to treasure Valentine transformation handcrafted with heart.
Even the backs were decorated.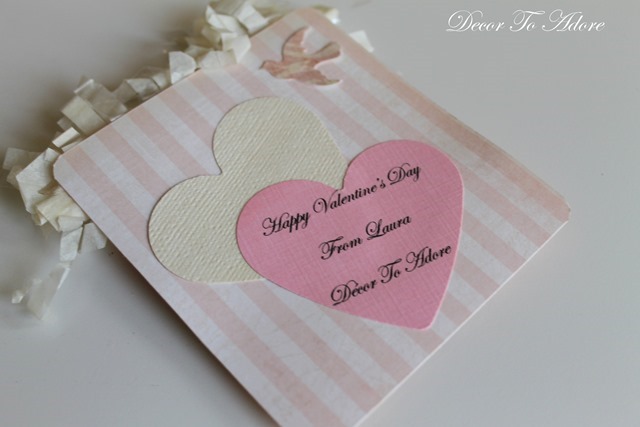 I also wanted to include an actual sweet treat with the cards and began to consider what I had on hand. Putting on my thinking cap I remembered some things I had bought online that had been a big disappointment. Such as an order for soft pink feathers. I had planned to use them as an Easter craft. But what arrived on my doorstep were bright neon pink feathers. The problem was that it would cost more money to return them for a refund so….into the craft abyss they went.
The clear bags were also an online disaster in that the size turned out to be too small for much good. But when paired with brightly colored Valentine kisses the two previously unused items aren't so bad.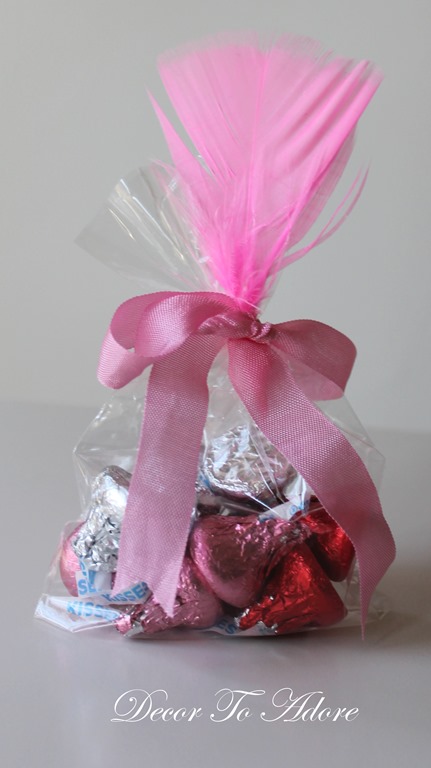 Small bits of ribbon also finally found a use.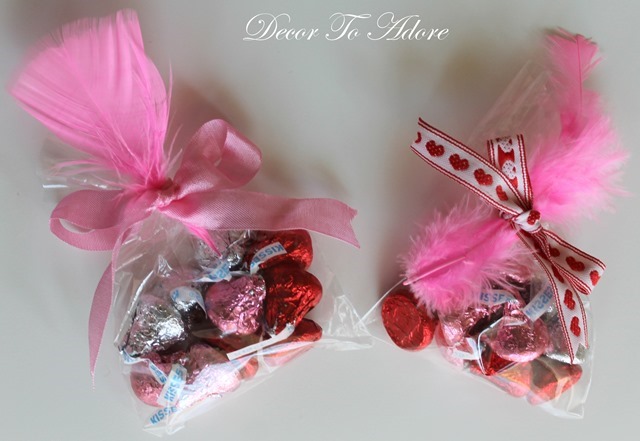 So other than the cost of the Hershey kisses I was able to create 12 sets of Valentine goodies for next to nothing.
That is a sweet treat!
Laura