Happy first day of February! Have you started adding any romantic touches to your home? Last week I shared areas in Storybook Cottage that I have decorated HERE and HERE. Today I am sharing a craft that helped transform the dining area into a heartfelt haven. Romantic Regency Valentine Favors.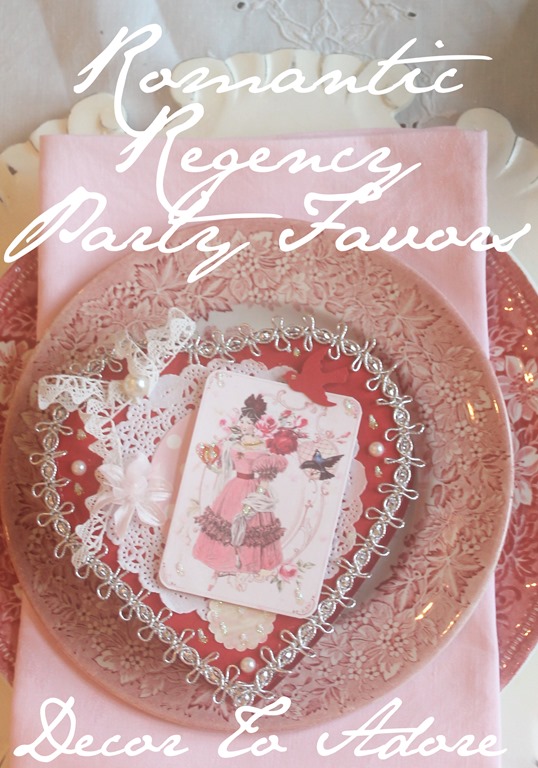 Romantic Regency Valentine Favors
First I must start out by apologizing. I had meant for this to be a step by step tutorial. Then, my computer died and the new replacement computer has been a total lemon. So, a true blogger horror show has occurred. I have lost several hundred pictures. Some of which were the "before" shots meant for this post.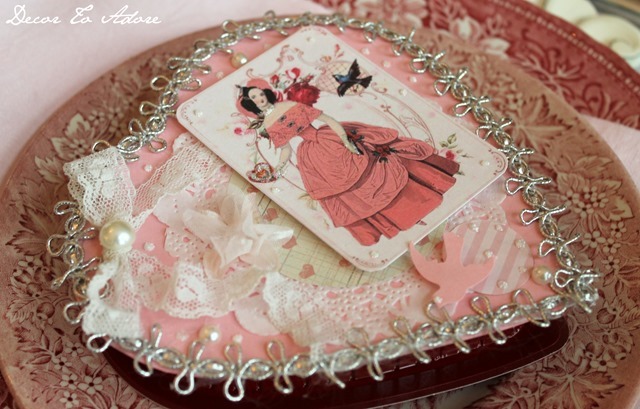 But I have faith that my readers are intelligent enough to glean how these Dollar Store candy boxes were transformed if I just provide a few written instructions.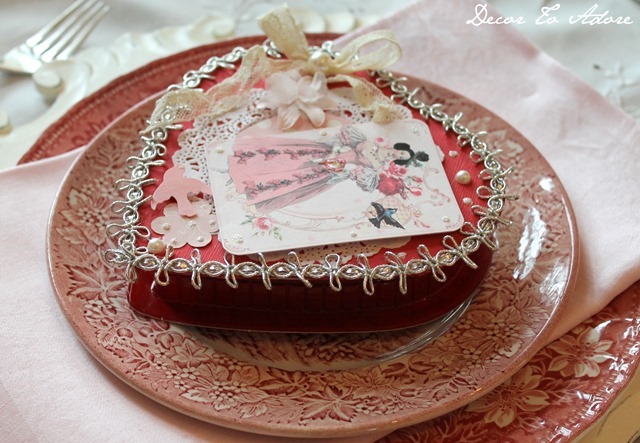 I first removed the clear plastic wrapping from the Dollar Store candy boxes. Next, I traced the lid onto pink and red scrapbook paper and used regular white glue to apply the paper cutouts to the lid.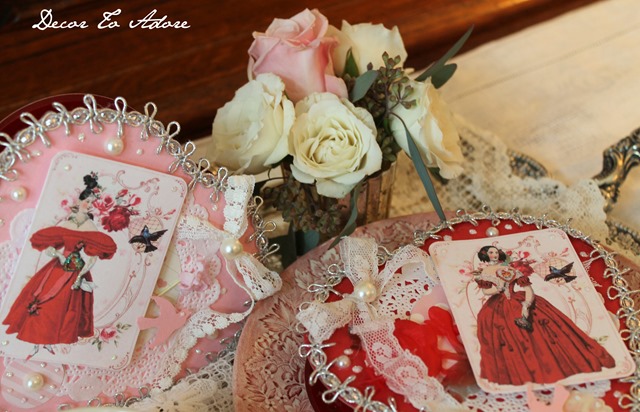 Then I hot glued silver vintage trim to the edges. You could also use silver rick rack.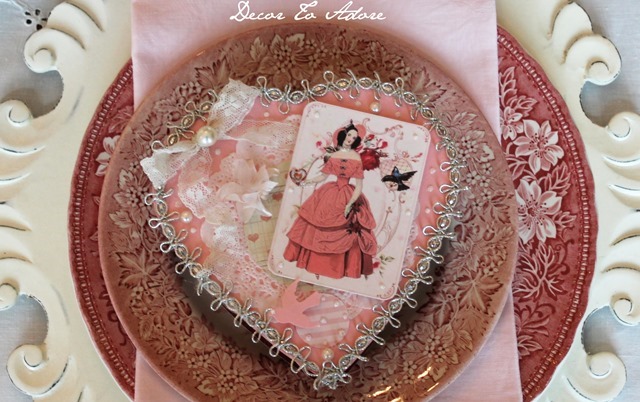 This was followed by gluing on a 3.5 inch paper doily off center, adding some pearl embellishments and a few paper punched shapes. A scrap of vintage lace was the pièce de résistance.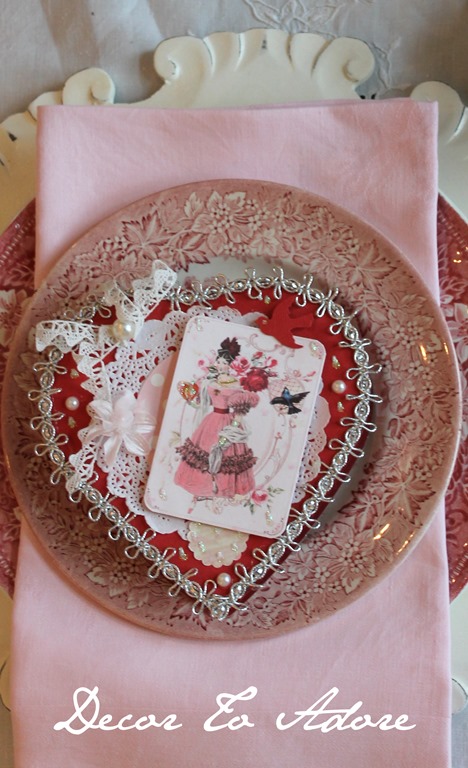 What made this craft Regency in style was the addition of these fabulous ladies wearing lovely frocks.
They were attached with pop dots to slightly elevate the image.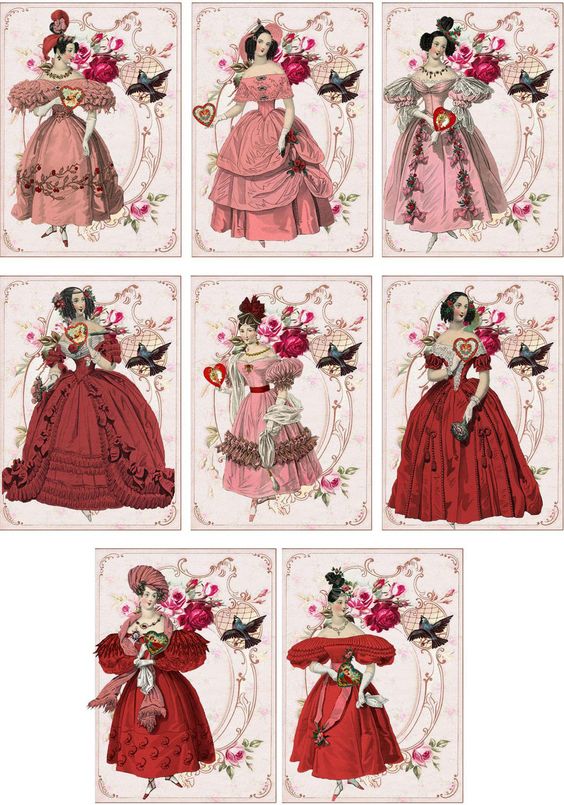 I also found some free Regency inspired images for you to use as well.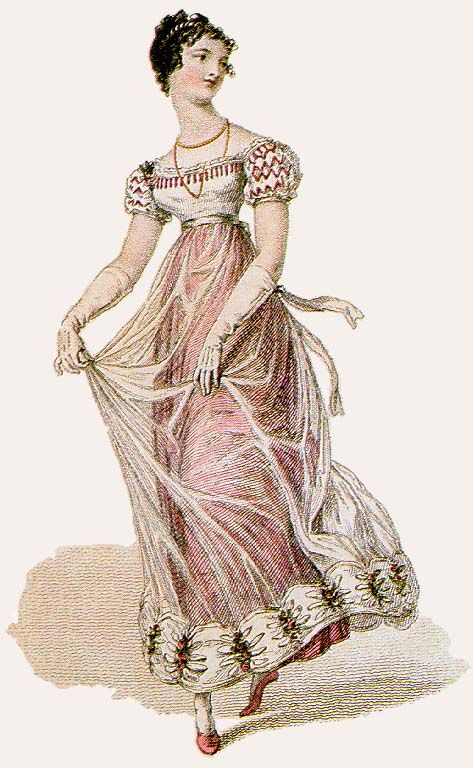 You can find several more free images for use on my Pinterest Bonne Saint Valentin page.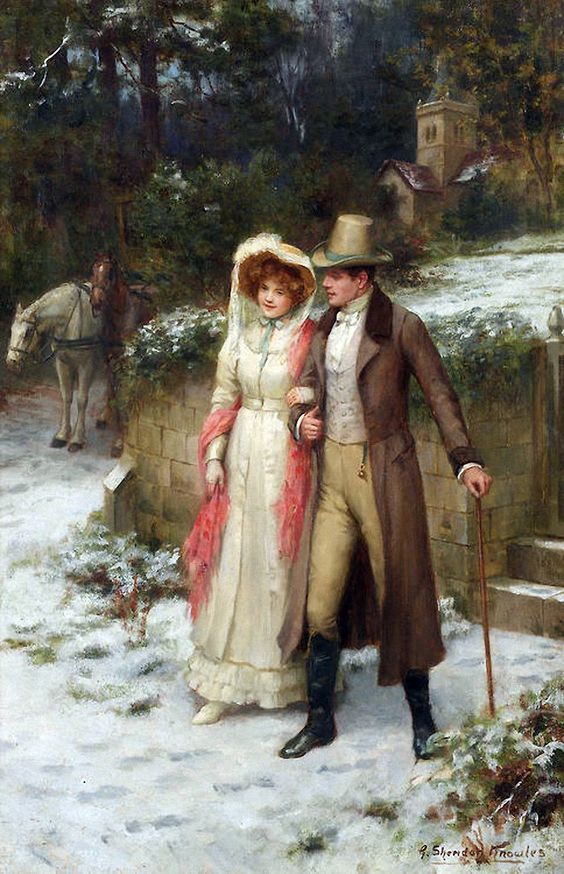 Come back on Wednesday when I share the complete Regency Era Valentine Tea.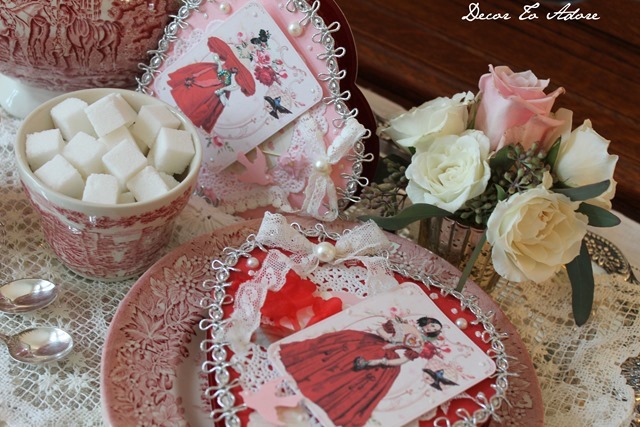 Happy Monday!
Laura