If you are searching for a fast, easy and delicious Valentine's Day dessert look no further. Delicious and Easy Raspberry Orange Trifle can be put together in under 15 minutes.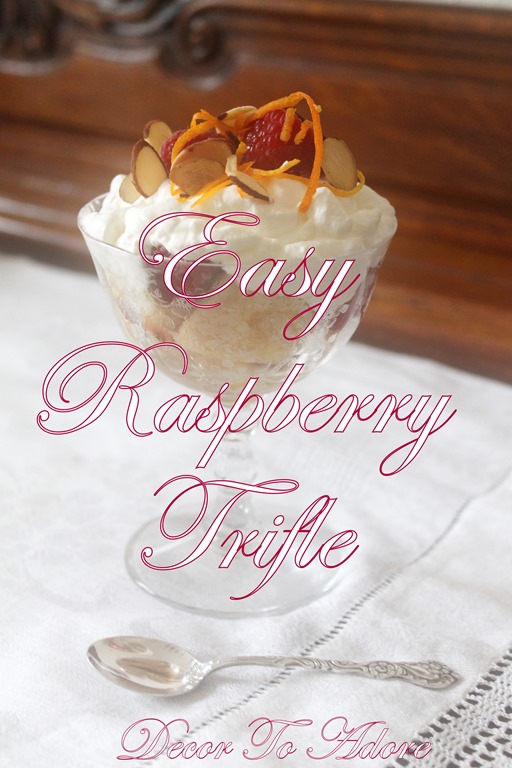 Easy Raspberry Orange Trifle
Here are the simple ingredients:
1 package of soft ladyfingers (I found mine in the Kroger bakery department)
1 cup of good raspberry jam
The zest of one orange (used as a garnish if you desire)
1 cup of orange juice
1/2 cup of Grand Marnier liqueur
2 cups of fresh raspberries
1 cup (1/2 pint) cold, heavy cream
2 tablespoons of confectioners sugar
1/4 cup of toasted almonds (used as a garnish if you desire)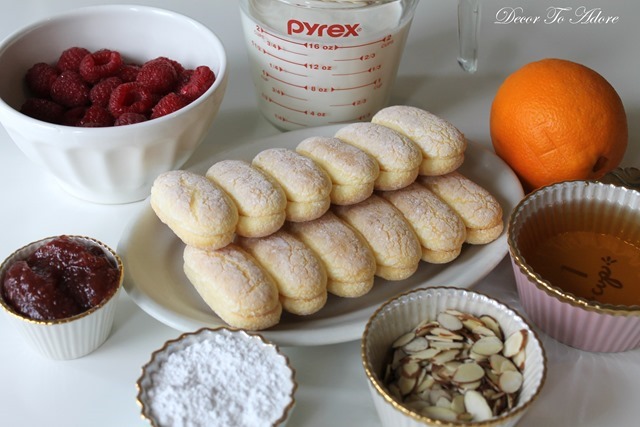 Begin by adding the 2 tablespoons of sugar to the cream and beat until soft peaks form.
If you have an electric mixer, while the cream is being whipped, you can begin the next few tasks.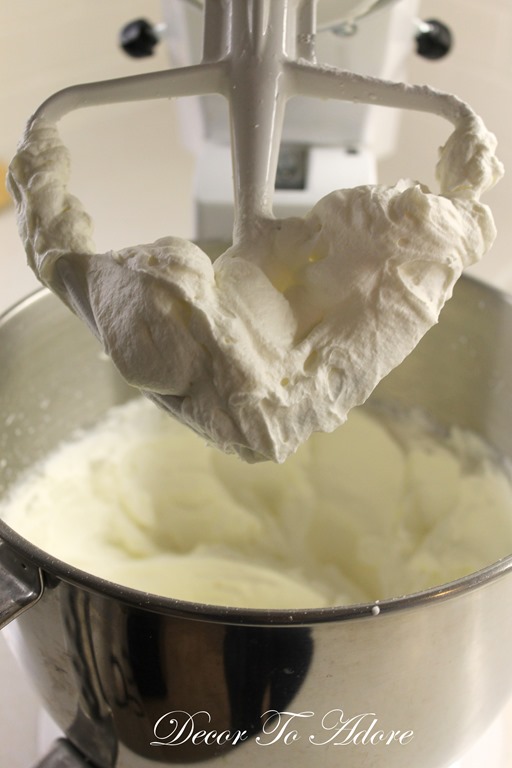 If you wish to have toasted almonds as a garnish you can make them now.
Then zest the orange and juice it. *
*You can certainly use boxed or canned orange juice but the flavor is not quite as good.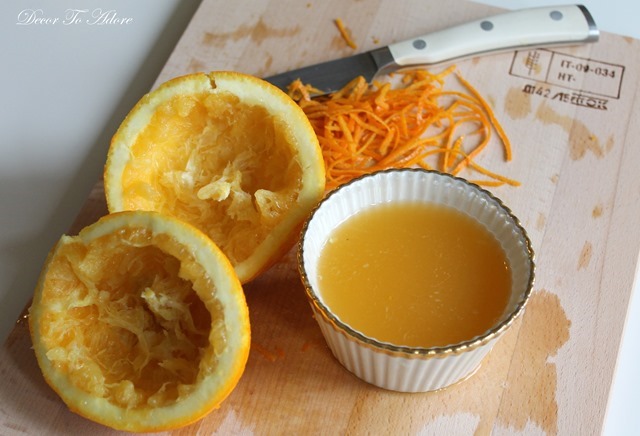 Open the ladyfingers and spread the jam liberally all over.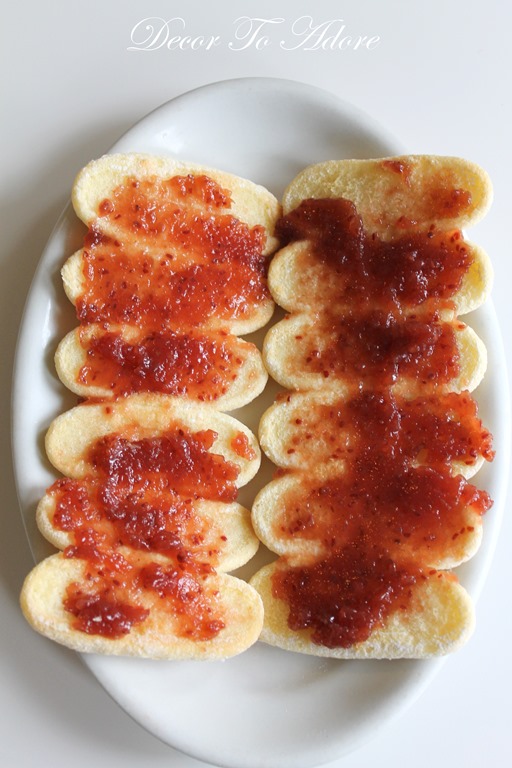 Close the ladyfingers and using a serrated edged knife cut into bite-sized bits.
Place the ladyfingers and 3/4 of the raspberries into a dish.
You can make either a traditional trifle in one big bowl or separate the ingredients into individual dishes.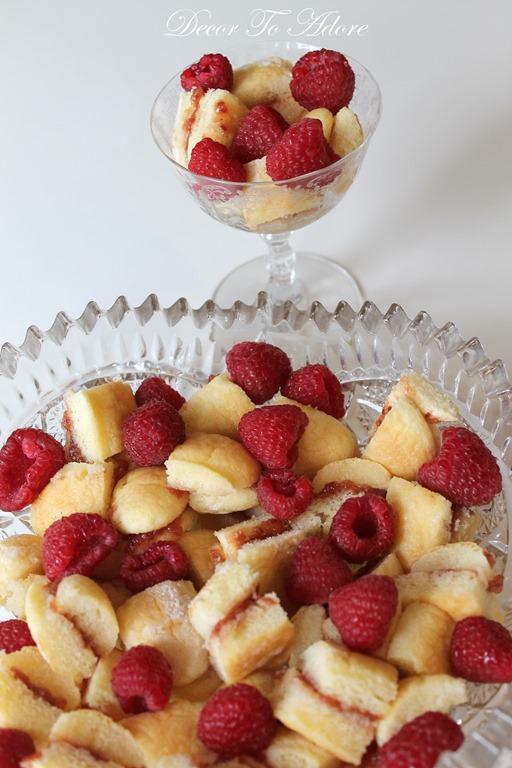 Mix the orange juice and Grand Marnier liqueur together and pour evenly over the ladyfingers and raspberries.
Spread on the whipped cream, sprinkle the almonds, orange zest and remaining raspberries on top of the cream as a garnish.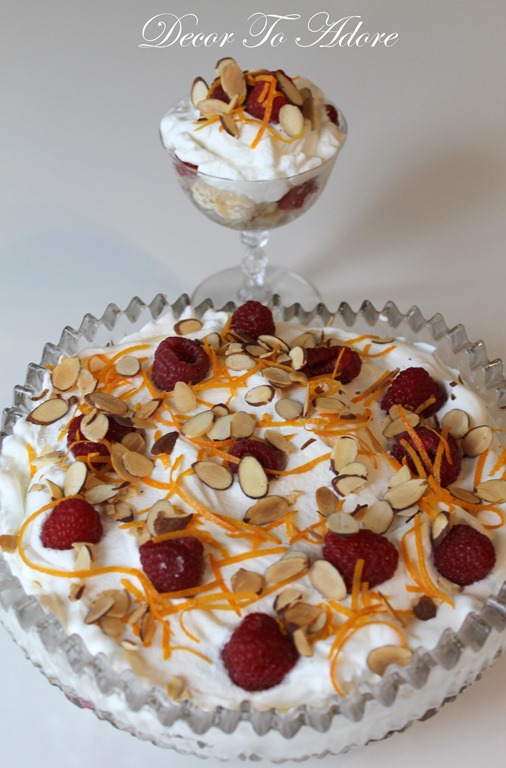 The dessert can be served immediately or refrigerated for up to four to six hours. If refrigerated the flavors will intensify but will be just as yummy!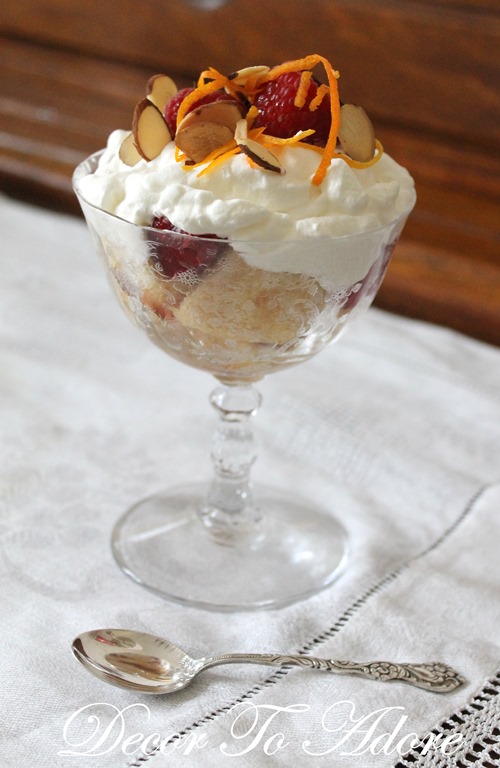 Enjoy!
Laura