Last year my cousin Lynn sent me a large box of vintage embroidered linens and doilies. I have been giving it my best shot to follow her instructions "to make something lovely". As the weather turned chilly and Valentine's Day crafts floated through my mind I thought "Could I create an Easy Romantic Scarf Made from Doilies?"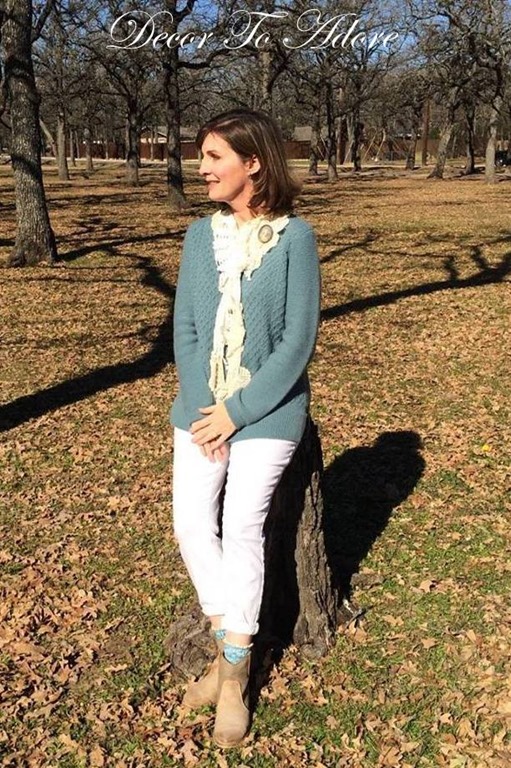 Easy Romantic Scarf Made from Doilies
I quickly laid out a few doilies and decided I would create a pattern that would range from a large 10-inch doily down to a small 3-inch doily.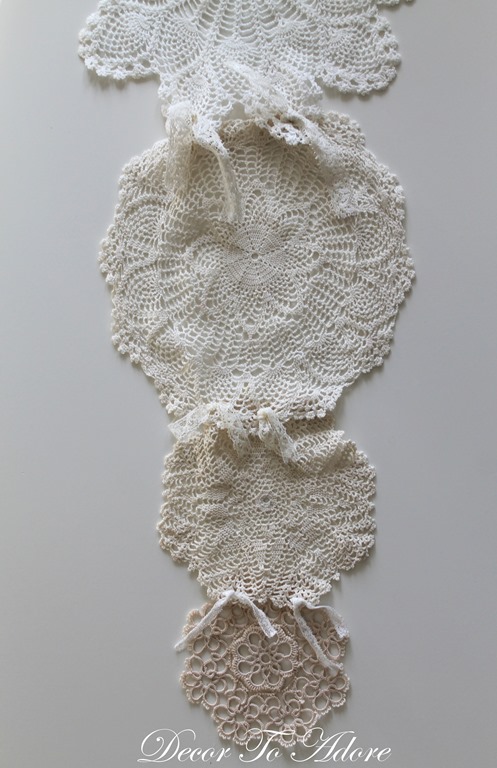 While I could have sewn the doilies together I thought it would be fun to add some additional ties of lace. A big needle helped to guide the lace through each doily.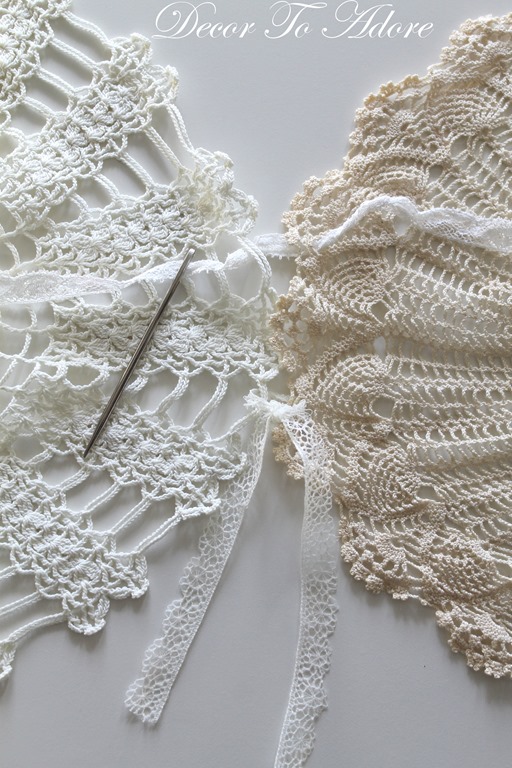 A few minutes and 12 doilies later I had a romantic scarf! I love all of the various shades of white, ivory and ecru.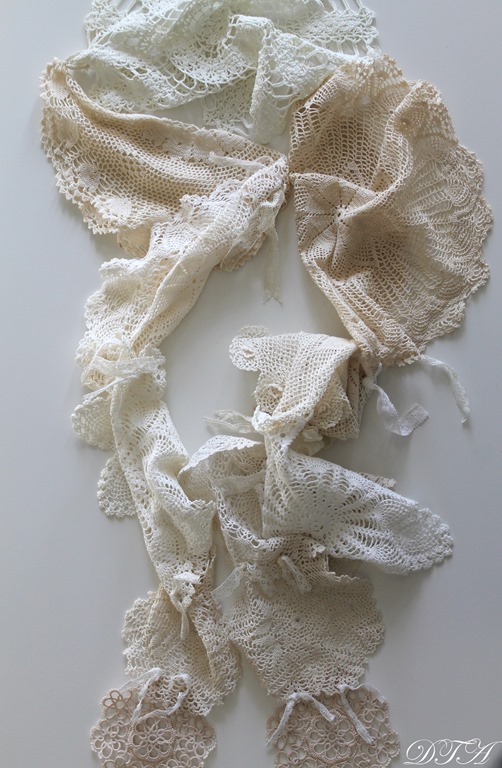 I've worn the scarf on three separate occasions. Each time I have had several women inquire where I bought it from. They were truly tickled when I told them, then quickly showed them, how it was made. One and all responded with comments such as "I have a stack of doilies my aunt, mother, grandmother… gave me. I'm going right home and digging them out."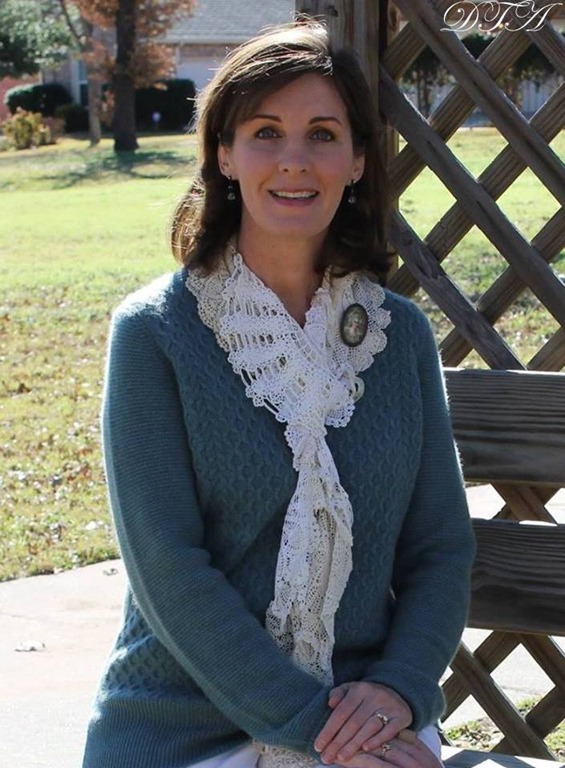 It's the season of romance, let's all wear doilies!
Laura