After clearing away the excess sparkle of Christmas my mantel sat bare for a few weeks. Soon after my thoughts turned to February and romance. I decided to create A Romantic Jane Austen Inspired Mantel. 
A Romantic Jane Austen Inspired Mantel
Many of you know from this past year's Halloween creation that I adore Jane Austen. She is, in my opinion, one of the most romantic writers in the world.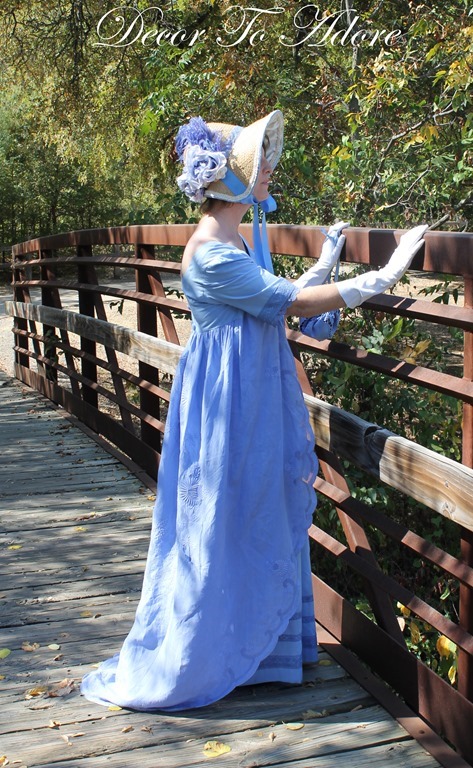 I recently found an entire set of Jane Austen novels at a second-hand bookstore. Their pastel perfection inspired me to create a Valentine mantel.
(You can find this set, and others, HERE.)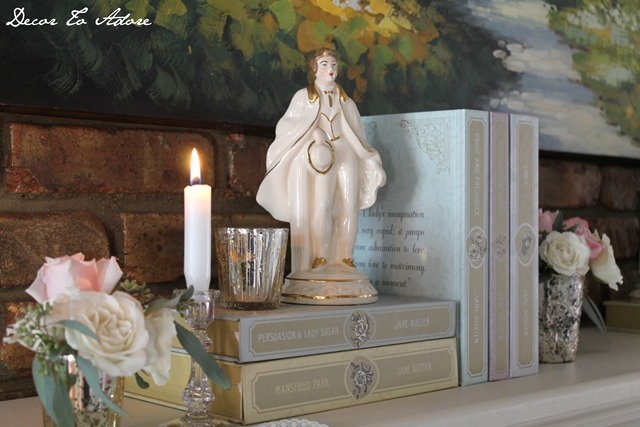 Of course, we must talk about the star of the show ~ Mr. Darcy.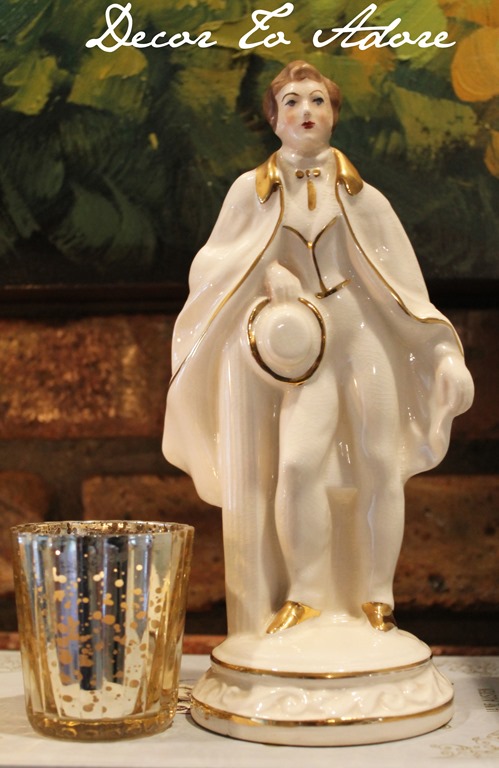 He is a vintage figurine that was created by the Jabeson company.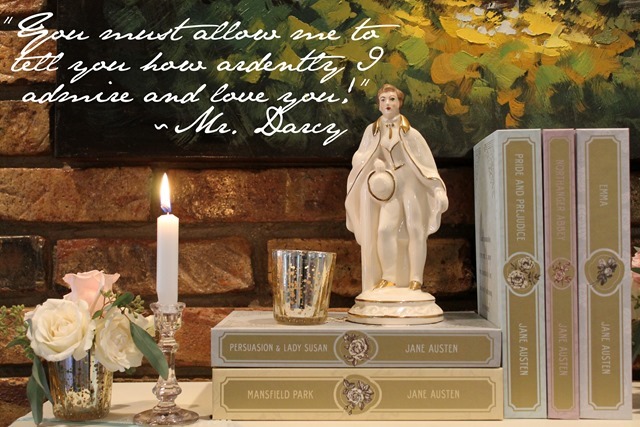 He also came with a companion. Elizabeth Bennet sadly was looking more like Marie Antoinette. However, a bit of glue fixed her right up.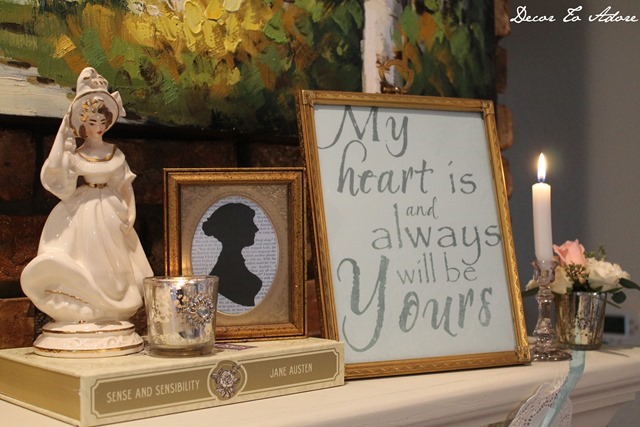 She somewhat reminds me of the Kate Winslet portrayal of Marianne Dashwood from "Sense and Sensibility".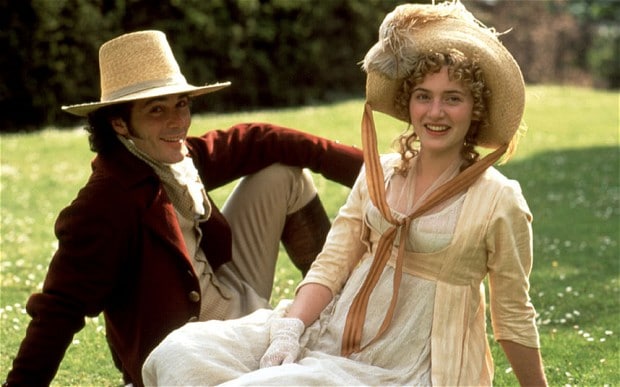 So, head intact, I placed her upon that book.
The printable of Jane Austen's silhouette can be found HERE. It was colorized in Picasa to suit the palette.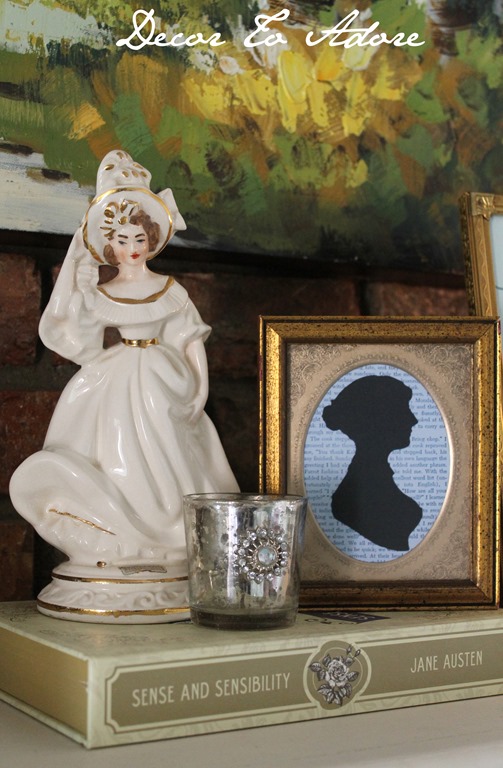 I printed out another famous Austen quote and tucked a few candles in here and there.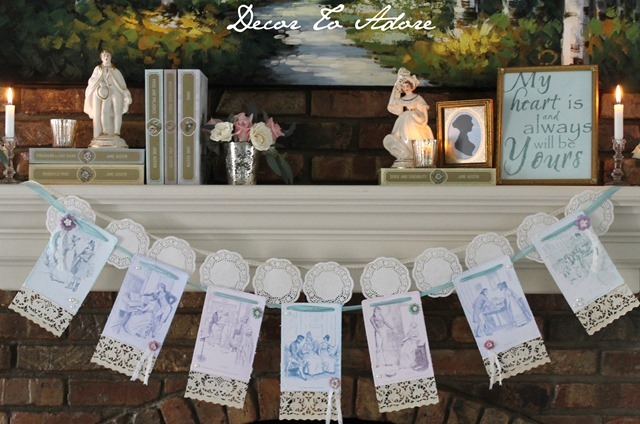 Some grocery store roses rounded out this romantic vignette.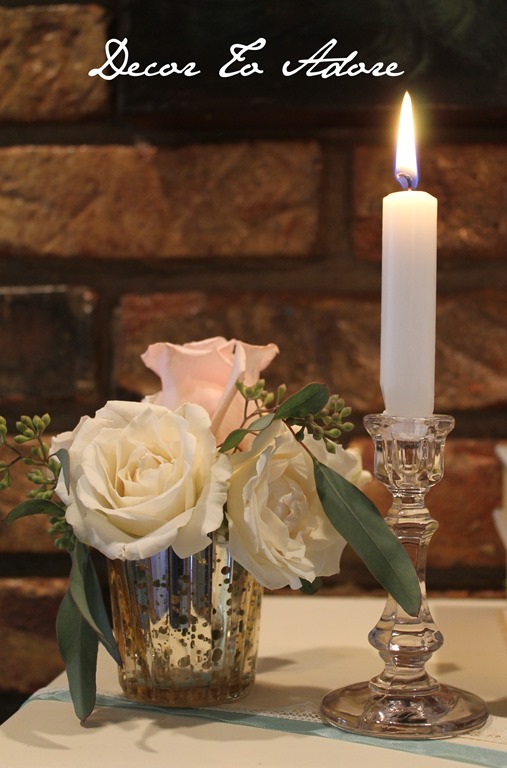 I'll be back on Friday with a tutorial for a Jane Austen inspired garland.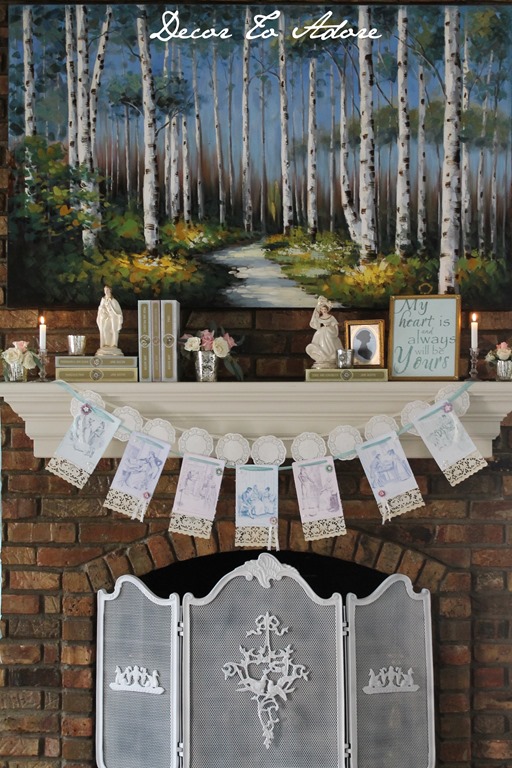 Indeed there are touches of romances all over Storybook Cottage that will soon be shared.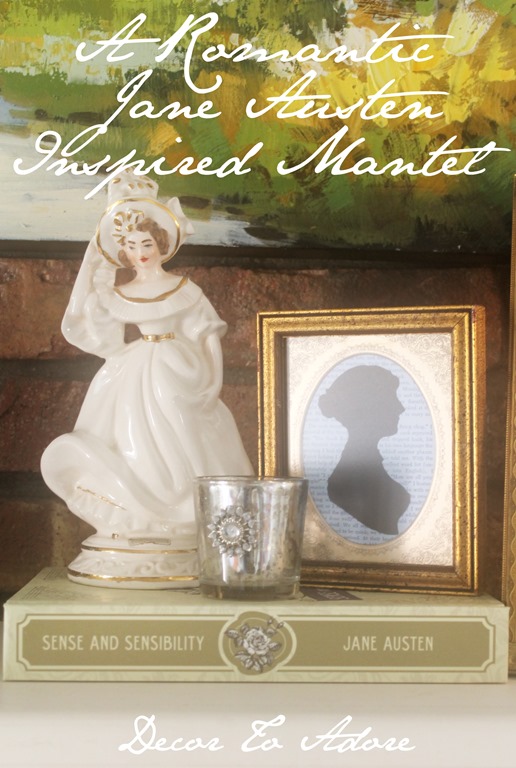 "Ah! There is nothing like staying at home, for real comfort." ~ Jane Austen
Laura