Thank you so very much for all your kind comments about the Romantic Jane Austen Inspired Mantle. Today I am sharing A Jane Austen Garland & Other Touches of Romance.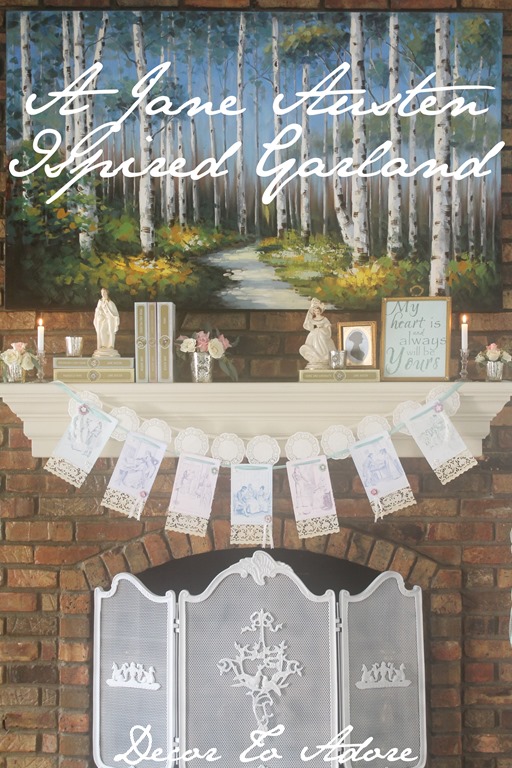 A Jane Austen Garland & Other Touches of Romance
As promised here is the quick and easy tutorial on how to make a Jane Austen Inspired Garland.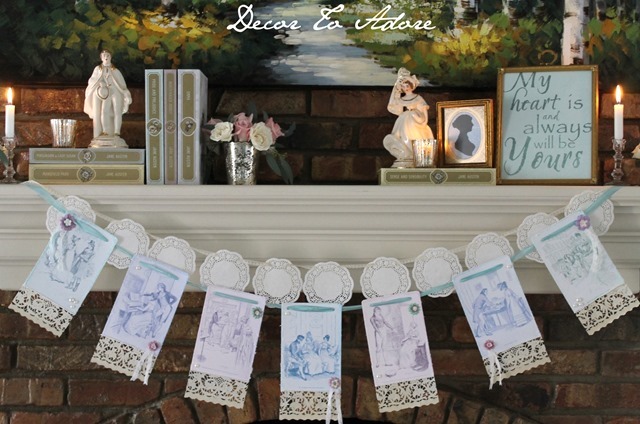 I searched for antique and vintage engravings from all of Jane Austen's books. My favorites were done by the prolific illustrator Charles Edmund Brock. The British Library recently released several images for the public domain.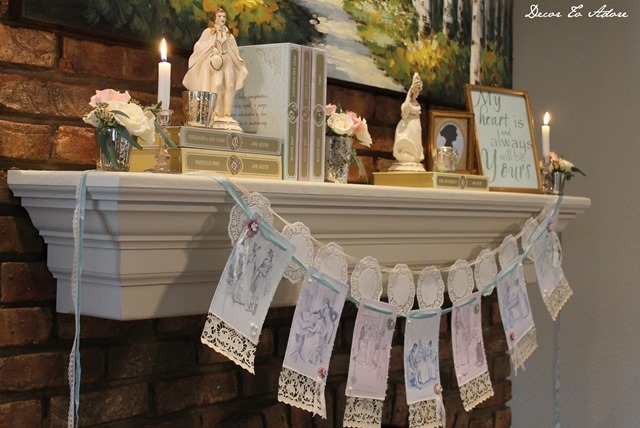 I uploaded the black and white images into Picasa.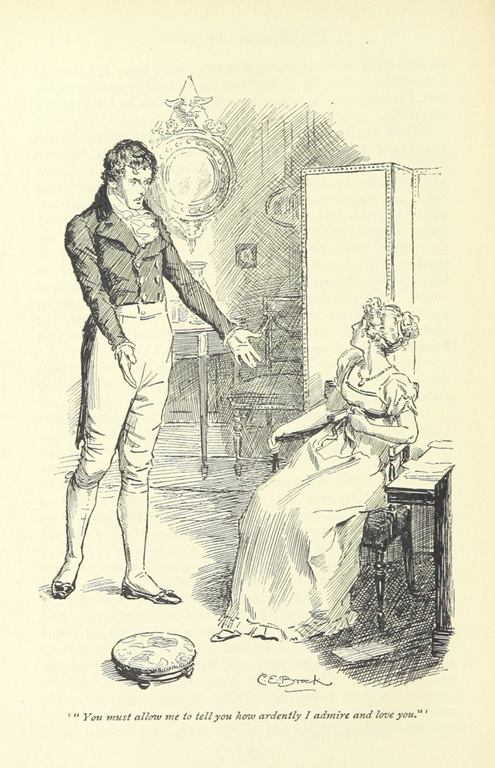 Color tinting was added to match the collection of books on the mantle. Pale lavender, blue, green and pink shades were selected.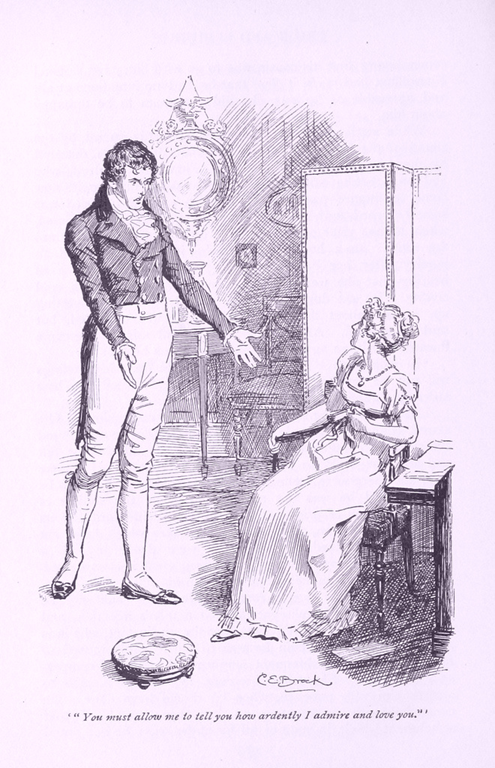 Then the fun could begin.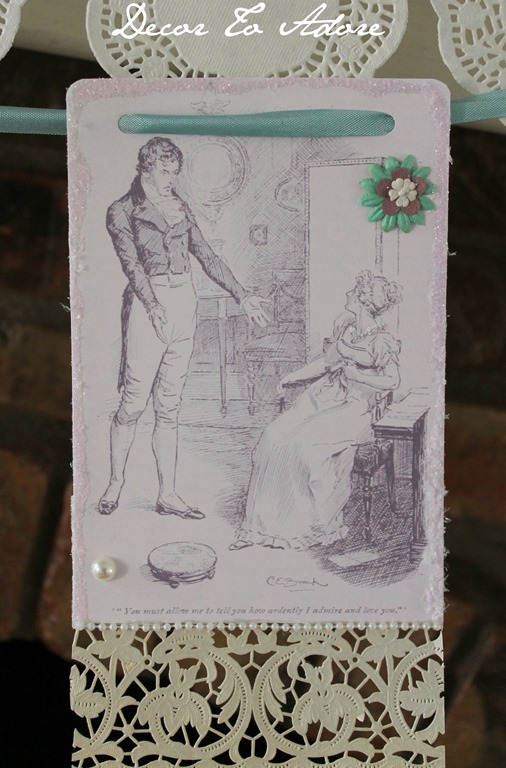 I created a lacy edge using square vintage doilies. The seam was hidden by a tiny rope of pearls attached with hot glue.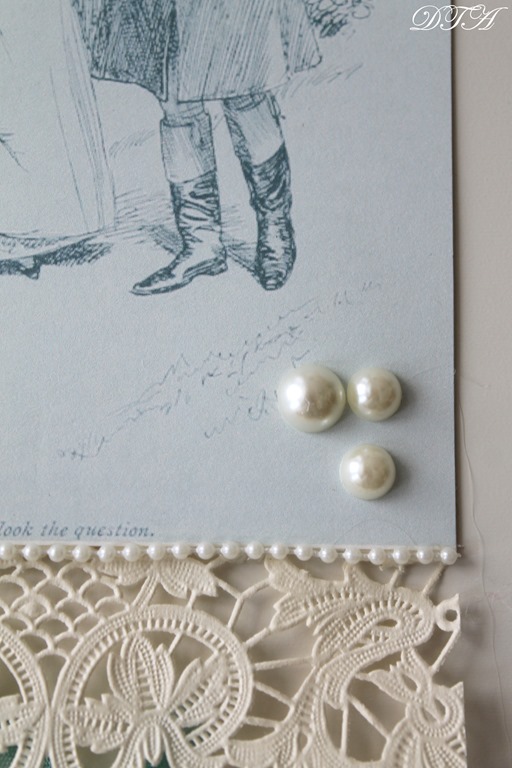 Next, I enhanced certain key areas with touches of Stickles Glitter Glue. Think jewelry, candles and anything else that might benefit from a bit of sparkle.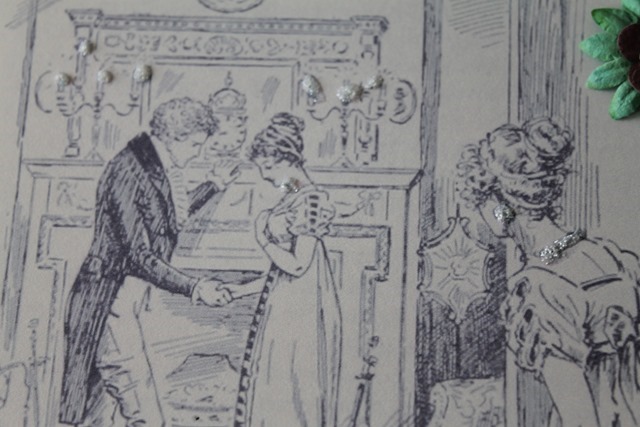 "She perceived her sister and Bingley standing together."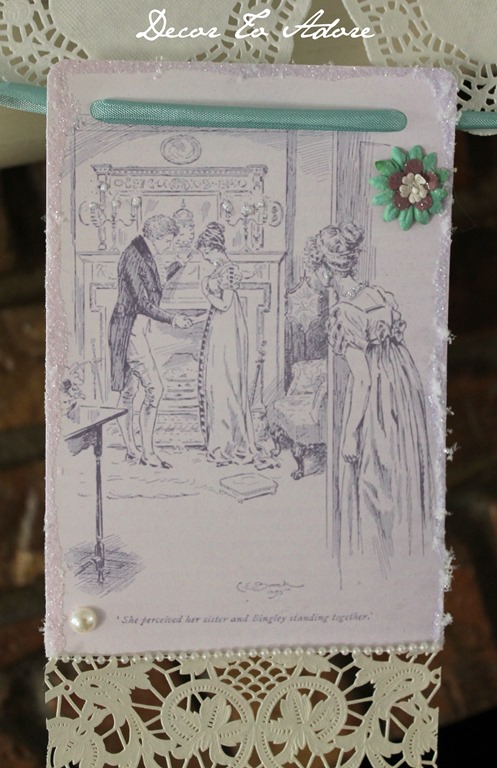 Bits of lace and paper flowers make for pretty embellishments.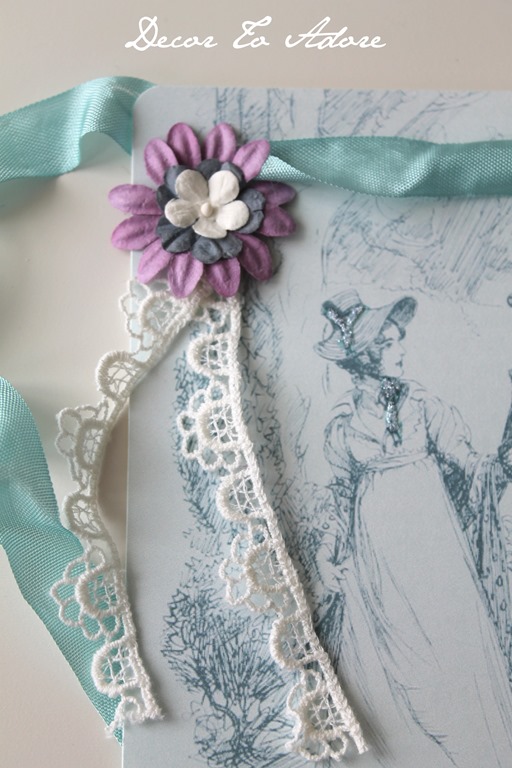 Lastly, the edges received a bit of glue and glitter.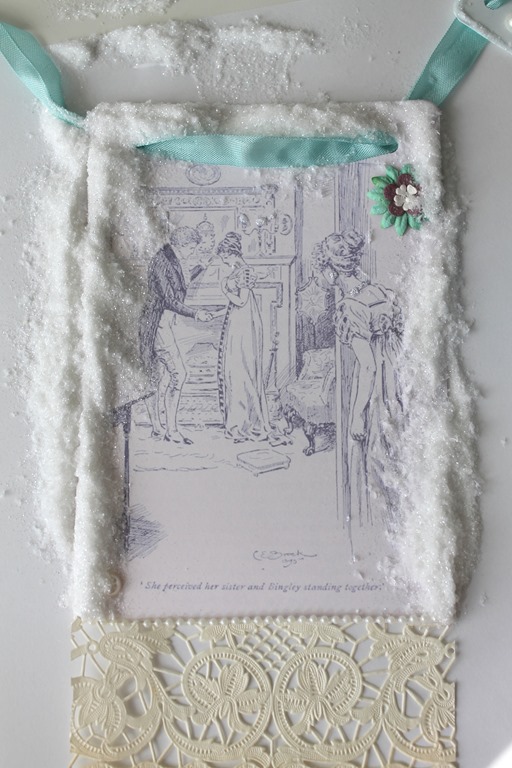 A hole punch and some seam binding allowed the pages to be strung into a garland.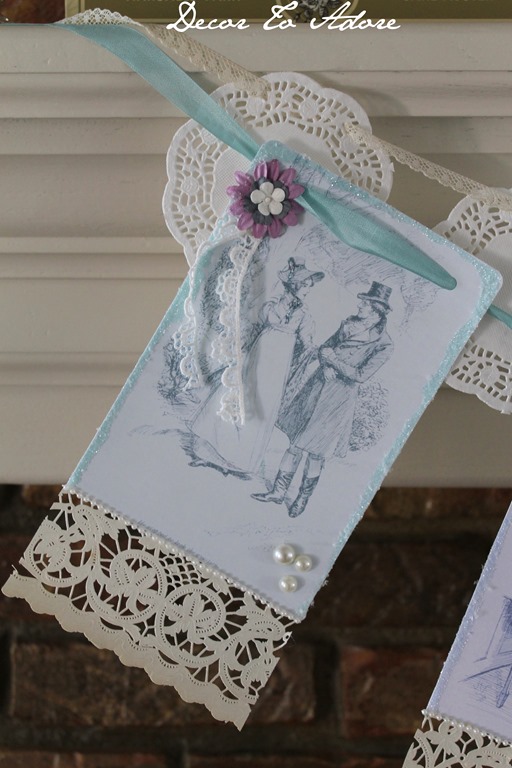 It's the perfect bit of pretty.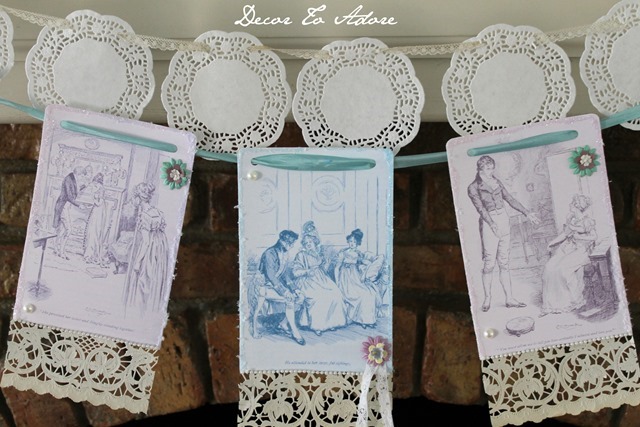 Although it's not quite romantic, this image with its accompanying "He attended to her large, fat sighings" makes me smile.
My fancy system of hanging the garland was merely tucking it under the frames and candleholders on top of the mantle.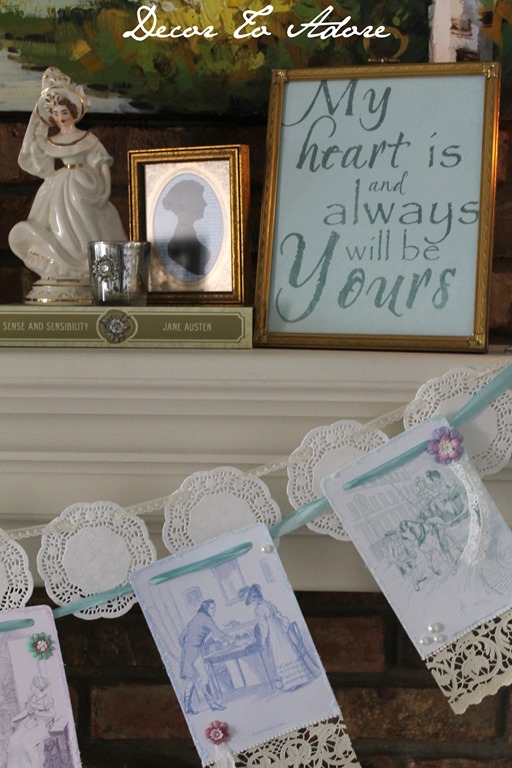 Oh, Mr. Darcy!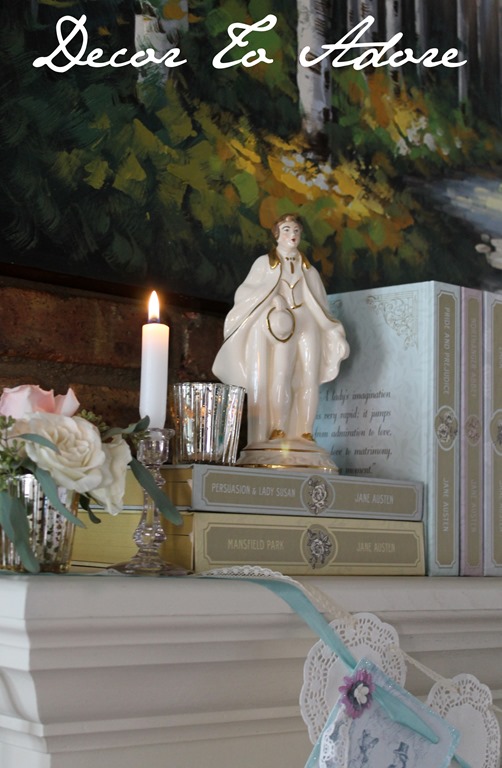 The glass coffee table also acquired the full Jane treatment.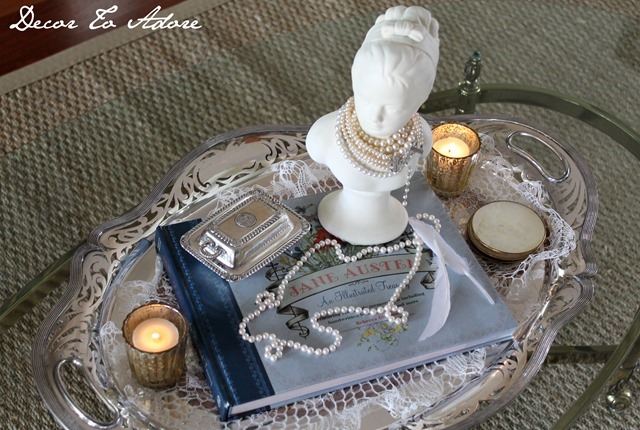 As did a wee side table.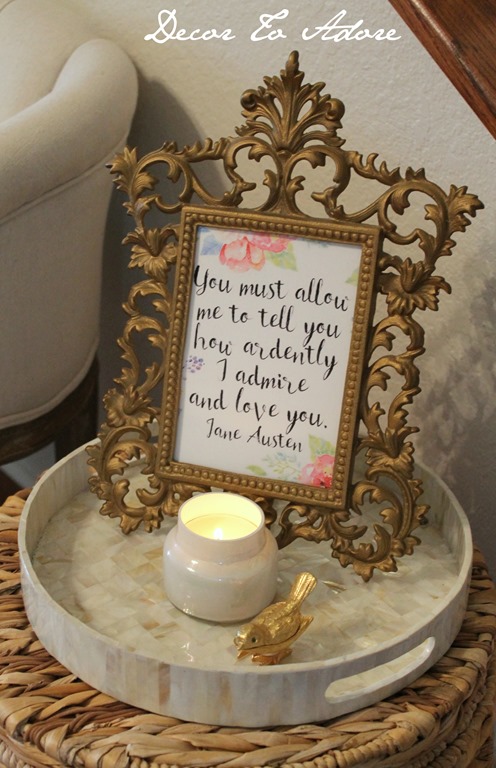 The entry received a bit of literary romance as well.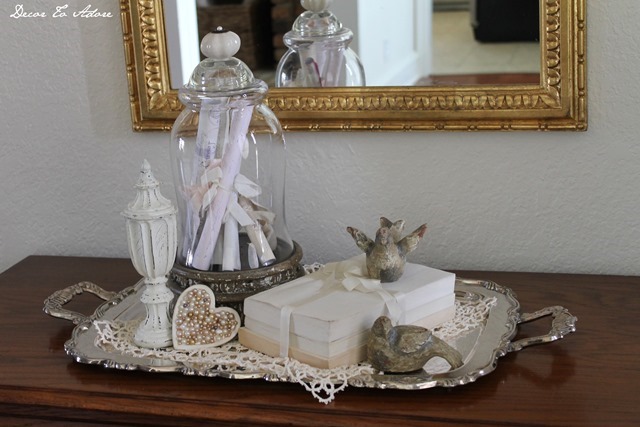 May you have a lovely lace filled day.
Laura