Happy Holidays Ya'll!
We moved to Texas a little over a year ago. I was thrilled when sweet Stacey invited me to join a group of fabulous bloggers in the Christmas in Texas tour. If you are joining me via Andrea's lovely home at Opulent Cottage let me say "Welcome to Storybook Cottage Holiday Home Tour Part III!"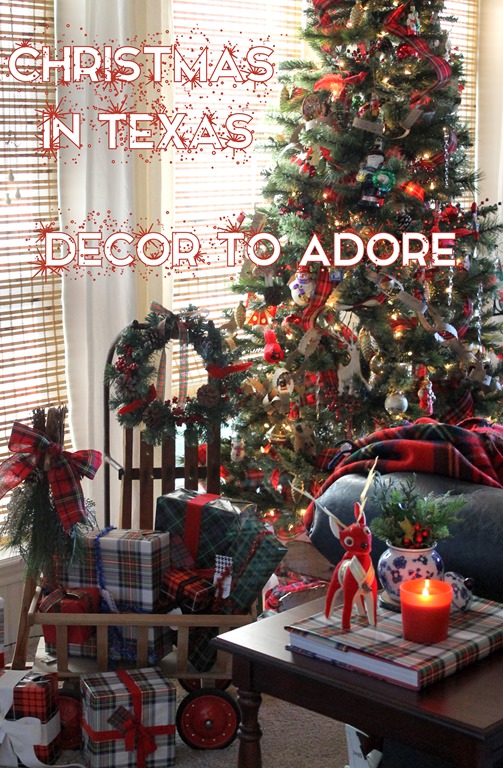 We are slowly making this 30-year-old house our home. The family room was the first room to be completely overhauled and it remains one of our favorite spaces.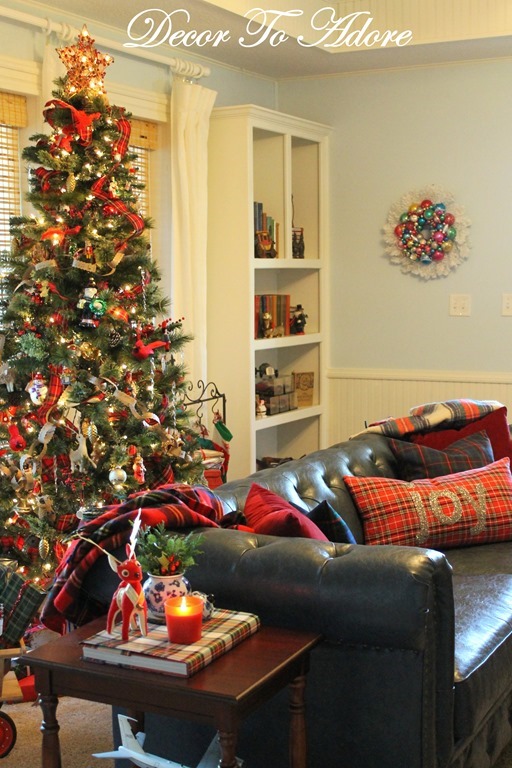 It was primarily designed with my husband in mind and features a plump leather sofa as well as tons of plaid in a nod to his Scottish heritage.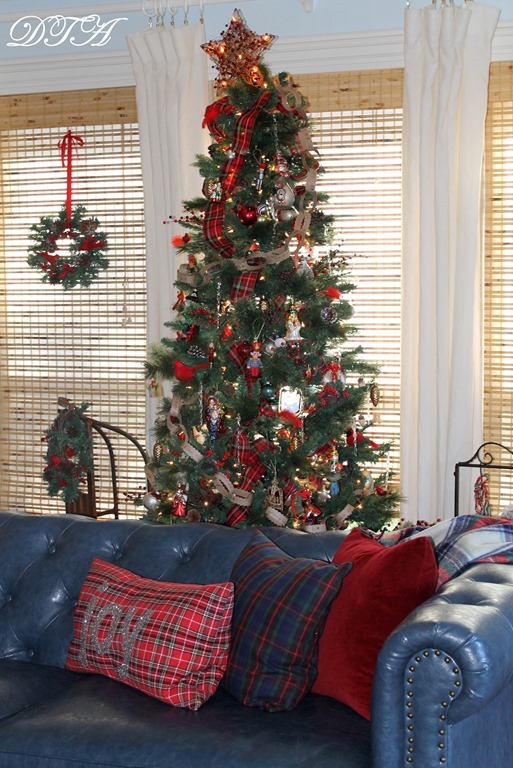 Right now the tree is the star of the show.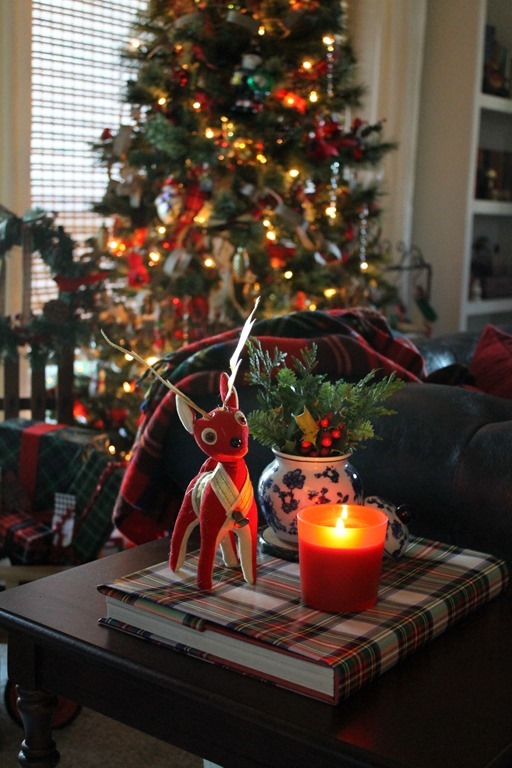 It features handmade ornaments from my childhood as well as hand blown ornaments we collected while stationed in Germany.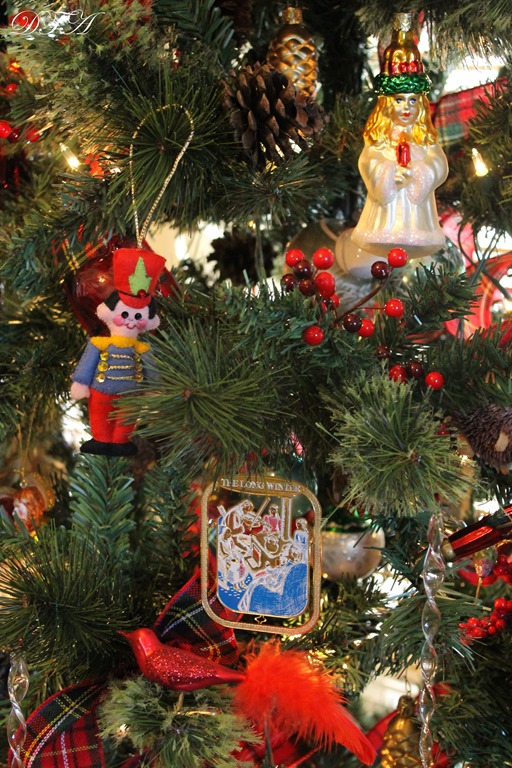 Mr. Décor's all time favorite ornament is the Bavarian Santa complete with lederhosen and a beer stein.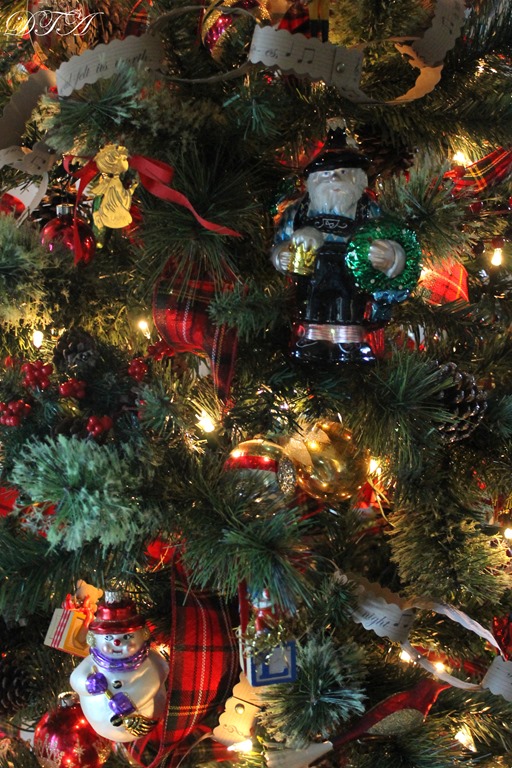 To the left of the tree, is an old wagon is filled with presents while an antique sled holds a wreath.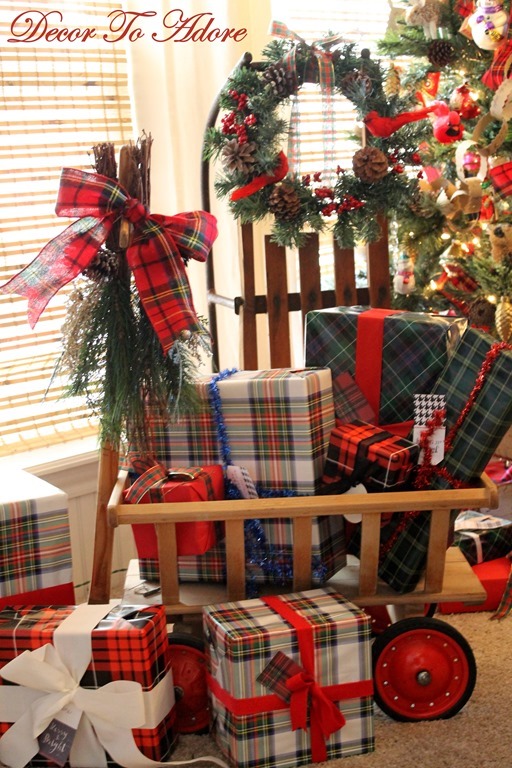 The right of the tree presents real life decorating. Our family stockings are hung with care but the nativity scene requires daily straightening.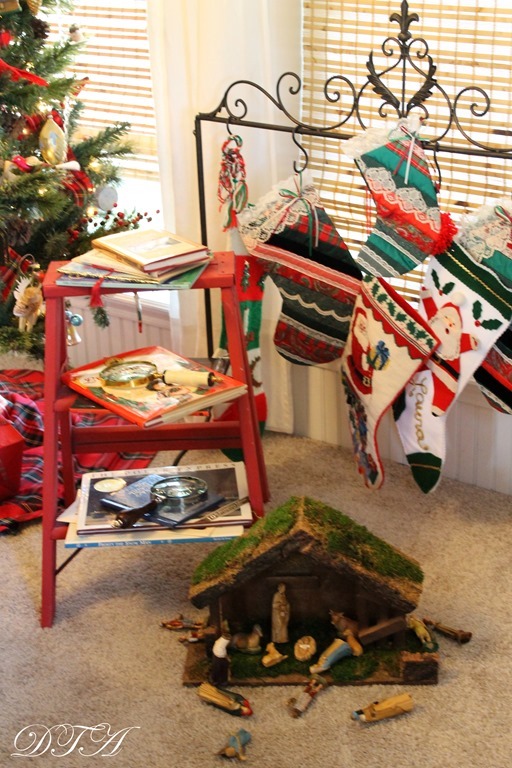 The disarray would be the handiwork of these two troublemakers:
Storybook Cottage Holiday Home Tour Part III
Of course, I can't be upset with these darling doxies. They are truly the best posers and work cheaply for apple slices.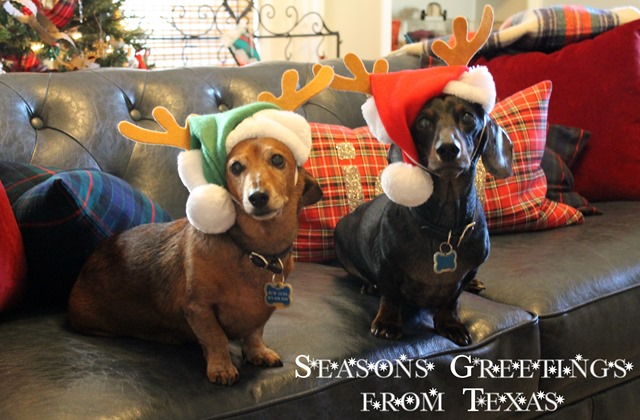 The rest of the room also received a few seasonal touches.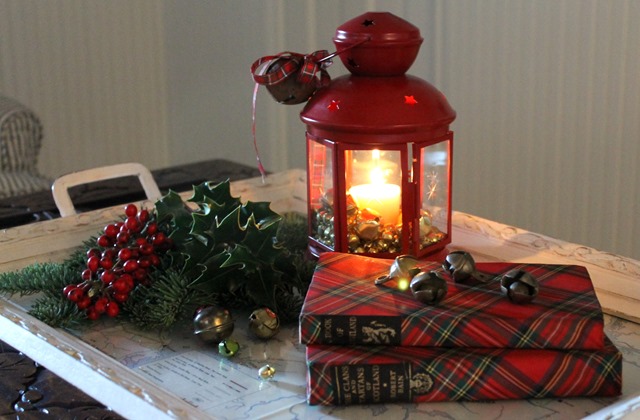 Sweet Guy just gave these vintage plaid books to his dad as a birthday gift. They pair well with our collection of jingle bells and an Ikea lantern.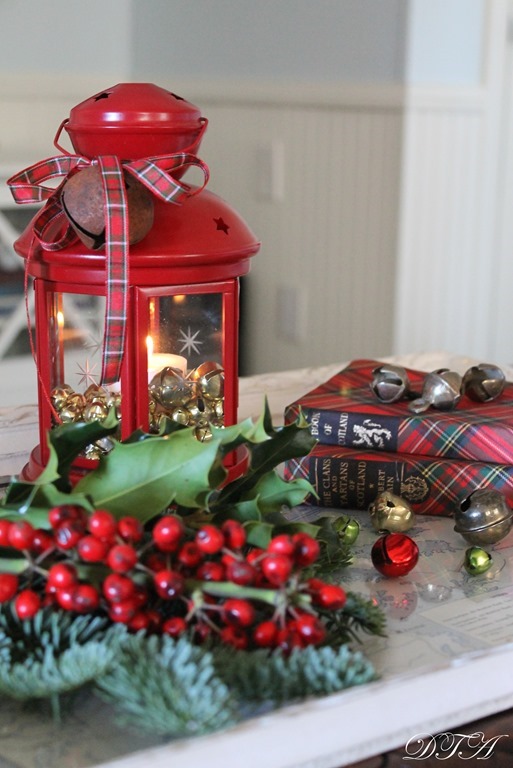 Even the bookshelves get jazzed up.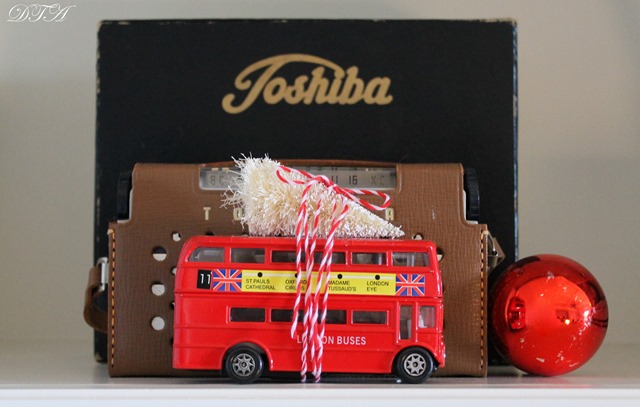 Who can resist a wreath wearing dachshund?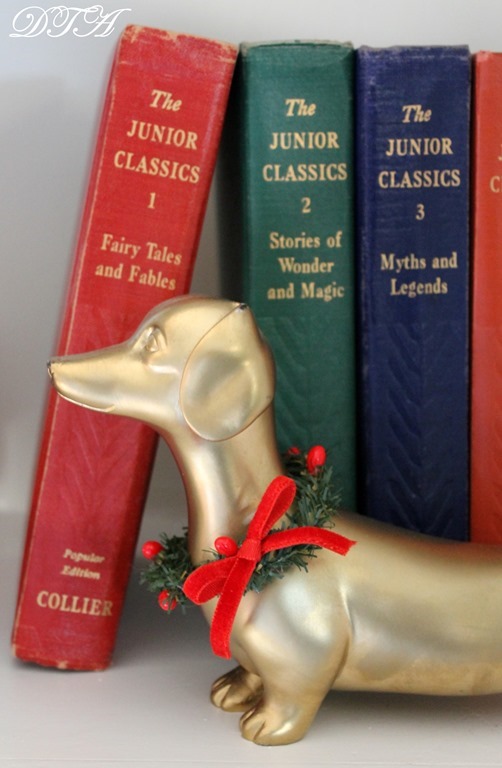 Of course, any cozy space needs a roaring fire. 🙂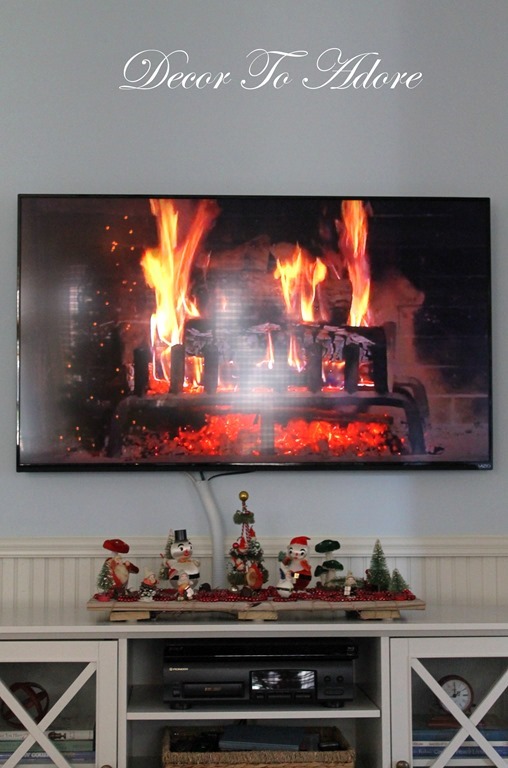 On top of the media cabinet is a happy vintage collection.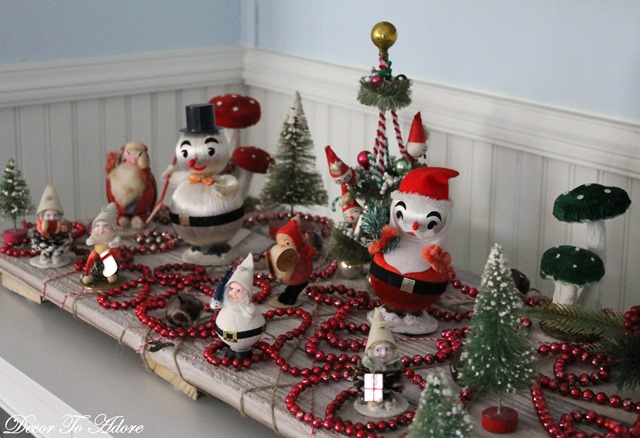 Four generations of Christmas lovers are represented here. The snowman and Santa belonged to my great grandmother Lenora, the elves were my Grandma Mary's, while the wee tree belonged to my mother, Karen. I myself love to collect old mercury bead garland and bottlebrush trees.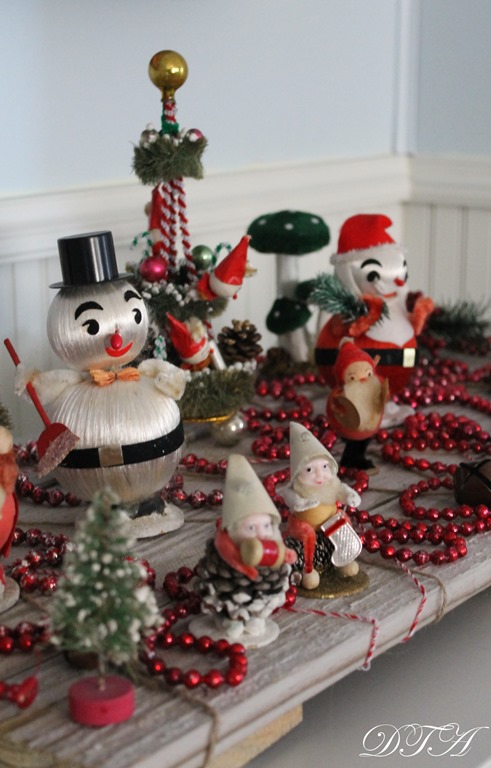 I hope you have enjoyed our "Christmas in Texas" tour here at Storybook Cottage.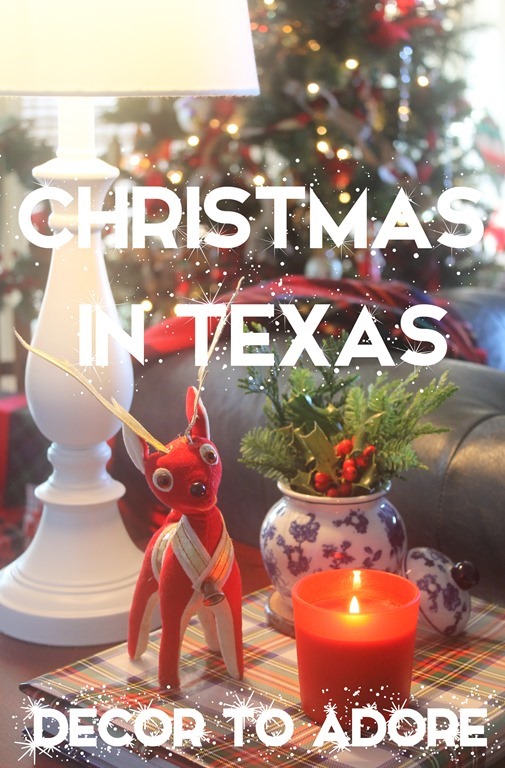 If you missed it, you can view Part I of our holiday the tour HERE: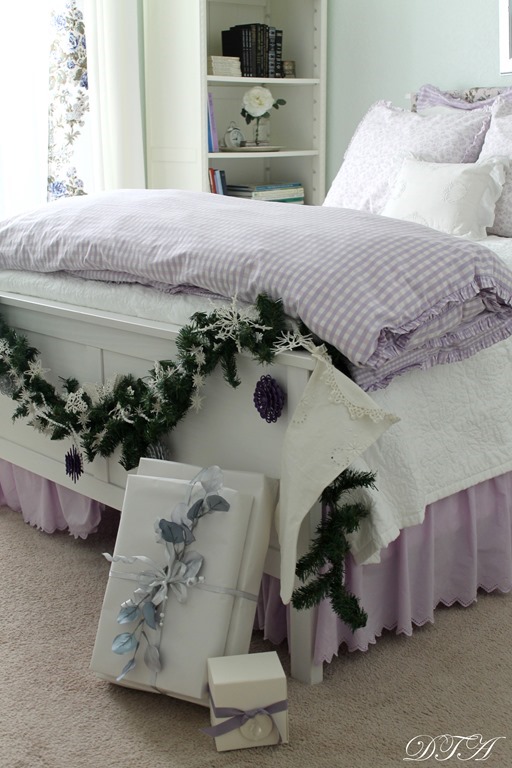 Part II can be seen HERE: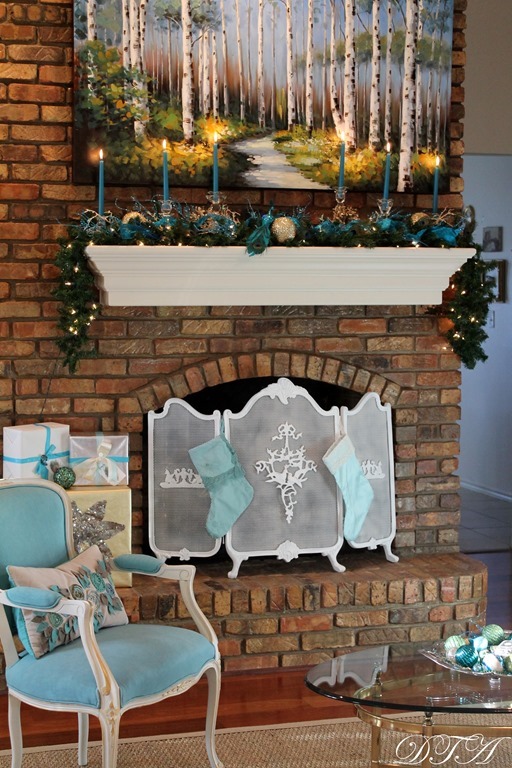 I'll be back tomorrow with a roundup of the tours and a linky party so that you can join in on the fun.
Laura