Hello dear friends! Are your holiday preparations well underway?
I am so honored and excited to be participating in two homes tours this Wednesday and Friday. This is the Storybook Cottage Holiday Home Tour Part 1.
I spent all of last week decorating our home.
A few of the rooms will not be featured on the official tours but I thought you might like to see them today.
First up is the main guest bathroom.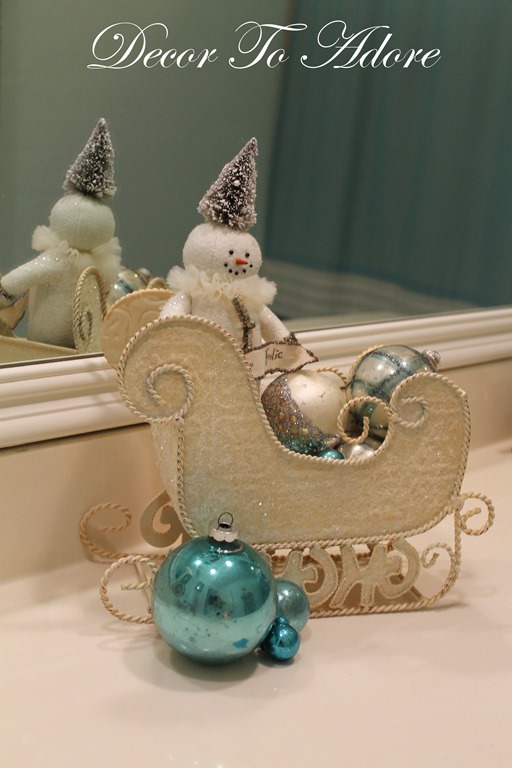 Since I've never shared this space before I thought it might be fun to include a "before" picture.
This was the professional real estate listing photo.
In truth, I would love to replace the dated scalloped bathroom sinks and groovy vanity. It's on the "to do" list….probably #185.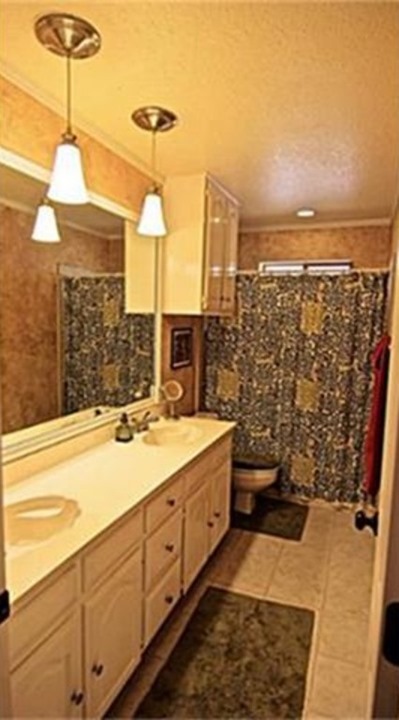 Storybook Cottage Holiday Home Tour Part 1
This bathroom is a great example of temporary decorating.
Just by painting the brown sponged walls a tranquil sea glass it immediately improved the overall look until we have the budget for a more costly remodel.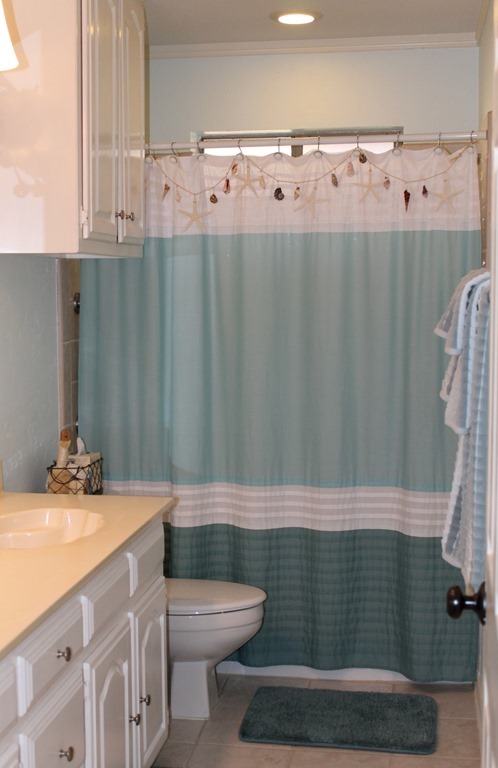 The 30 year old cultured marble sinks have yellowed considerably over the years but the new wall color helps to tone it down.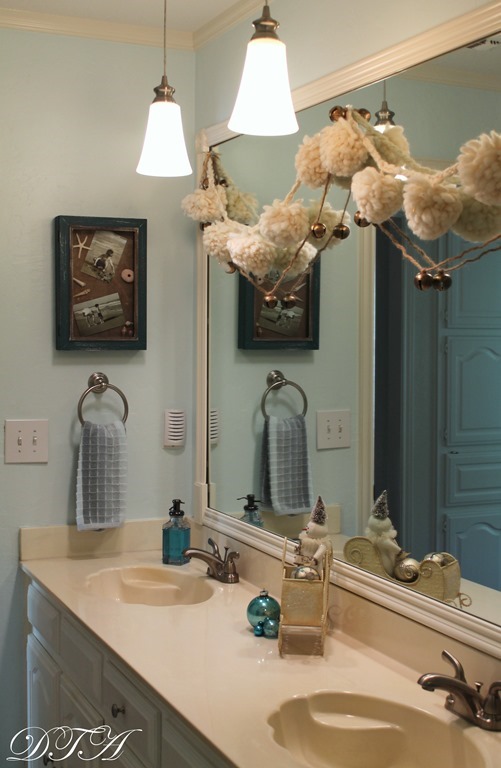 For a bit of holiday fun I added some garlands from Christmases past to the mirror and included a jolly snowman.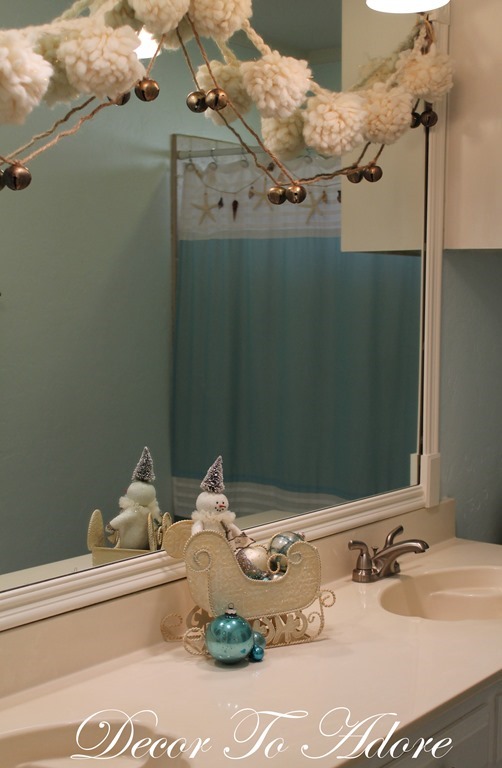 Sweet Guy's Bedroom
The next room on the tour is Sweet Guy's bedroom. Which also has never been seen before today.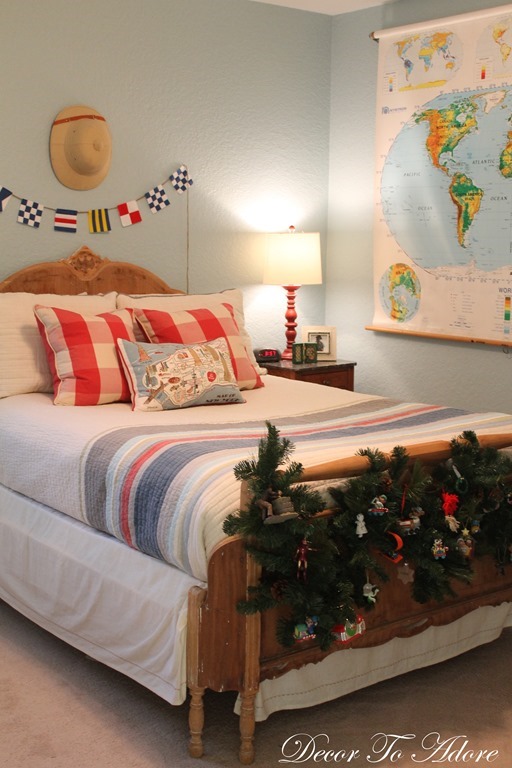 It's a small space which we tried to make the most of.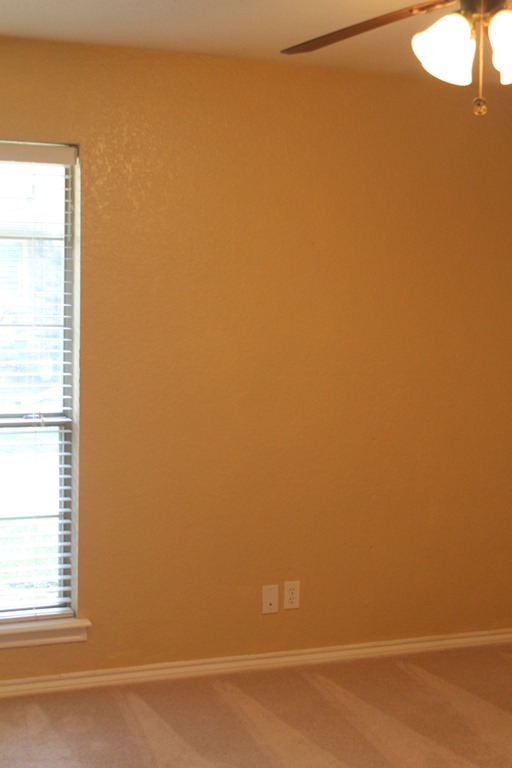 The room had originally been painted a sandy brown. Given that most of Sweet Guy's furniture is also brown we wanted a bit of contrast.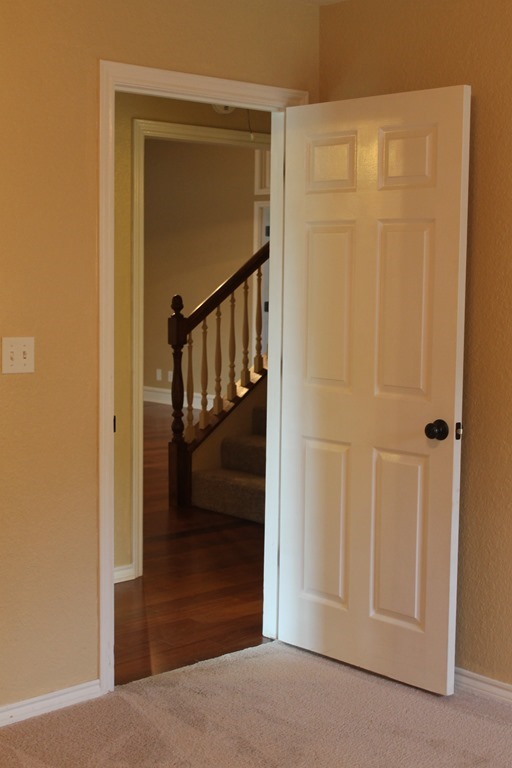 He selected "billowing clouds" paint for the walls.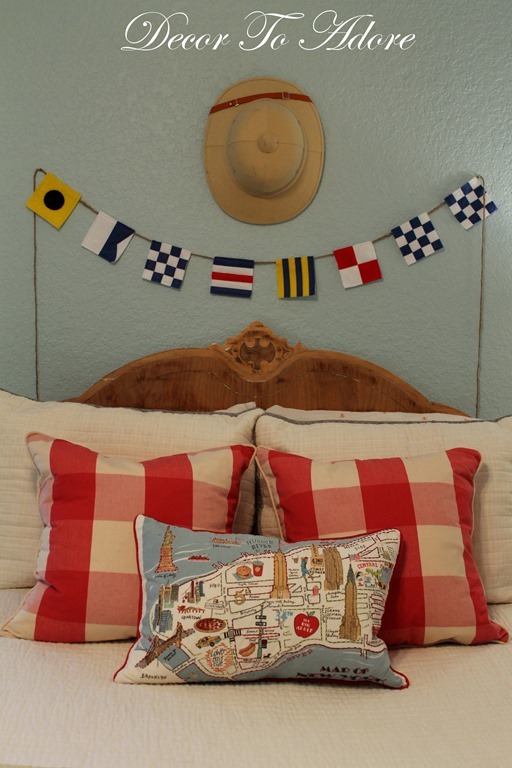 At the foot of the bed I draped a faux pine garland so that he could hang up the ornaments he has collected over the years. I have always allowed my kids to pick out the ornament that is their heart's desire. So, while I wouldn't necessarily relish the idea of Iron Man and Indiana Jones hanging on the Christmas tree I think it looks great on this garland in his room.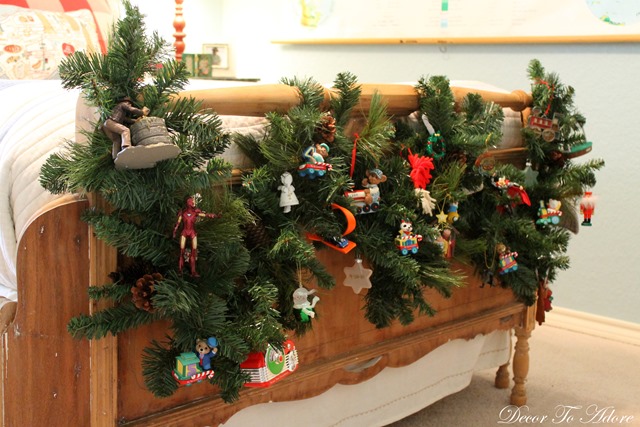 Other small touches are obligatory trees on favorite cars…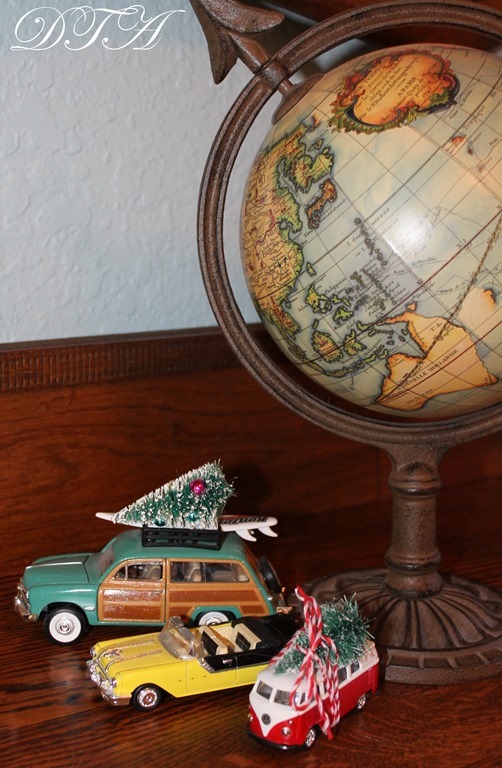 …and Christmas crafts from years past.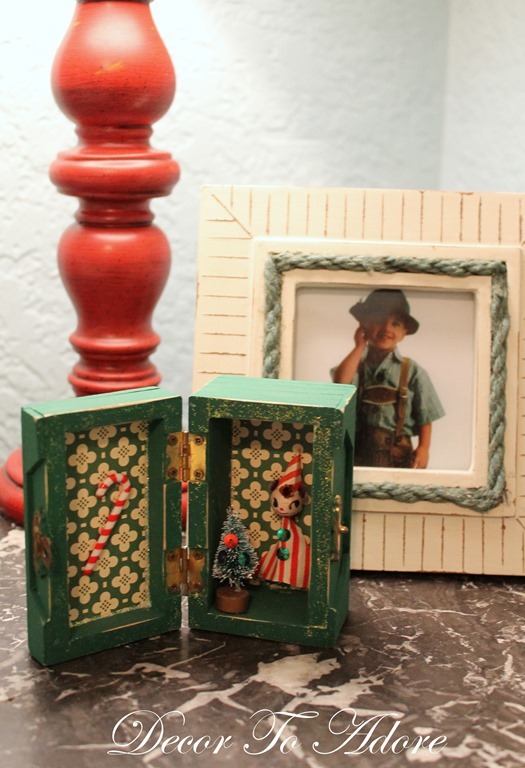 Of course, when capturing kid spaces you may encounter the kid photobomb.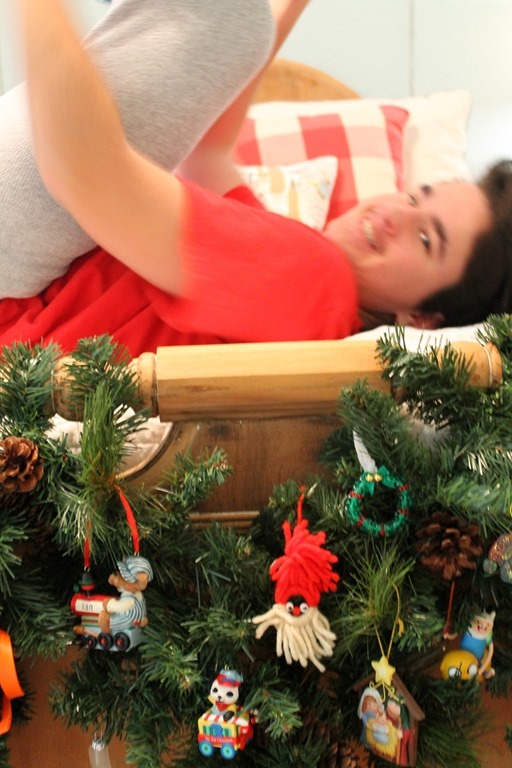 The Guest Room
Right next door is the guest room.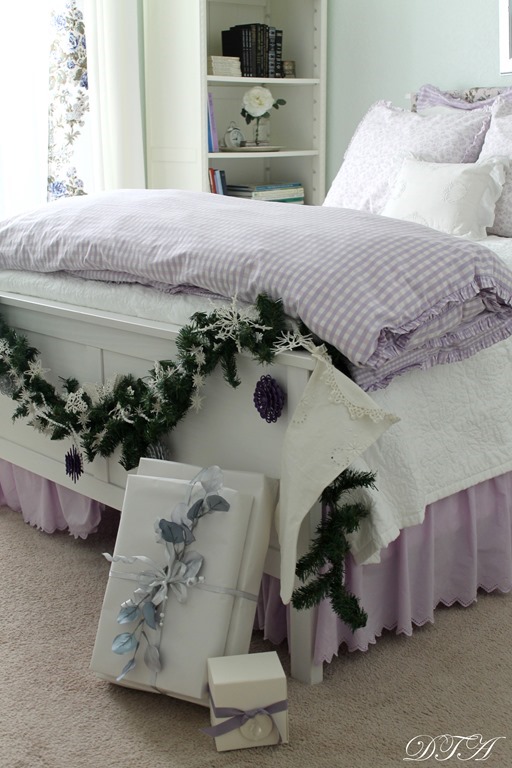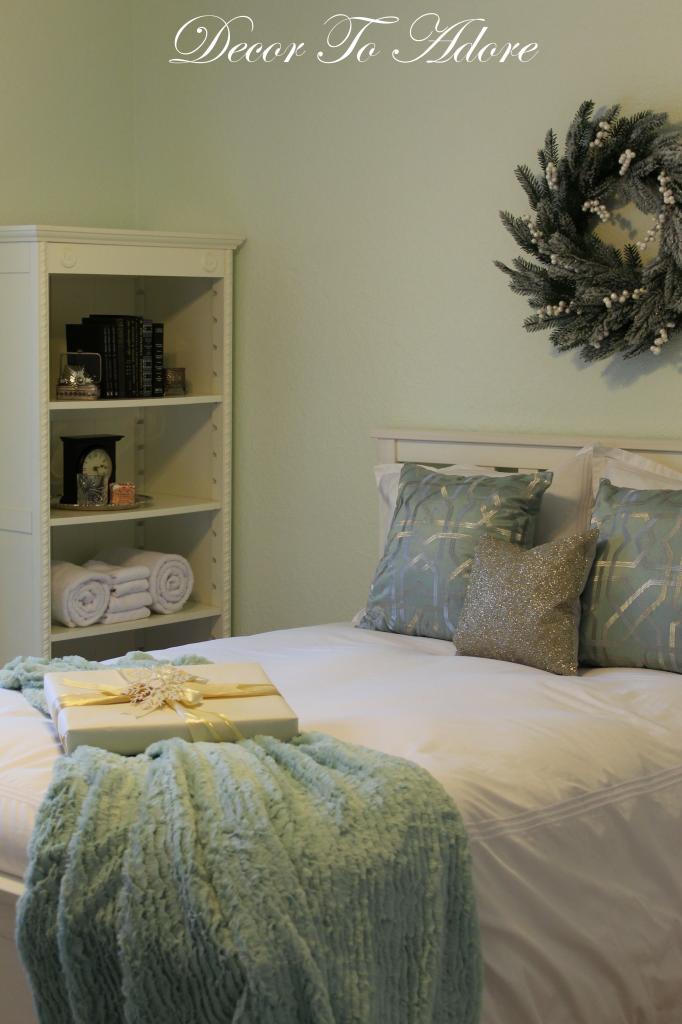 The Master Bedroom
Right down the hall is the master bedroom.
It too received a garland at the foot of the bed decorated with ornaments from my parents first Christmas together.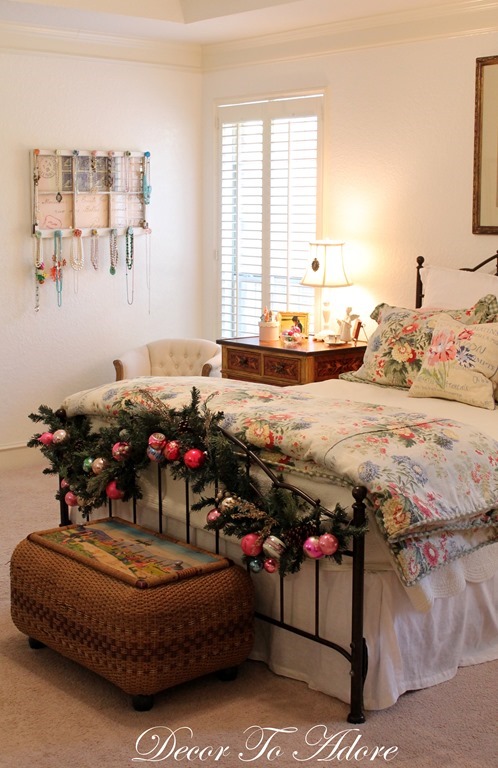 Each nightstand has a bit of simple festive cheer as well.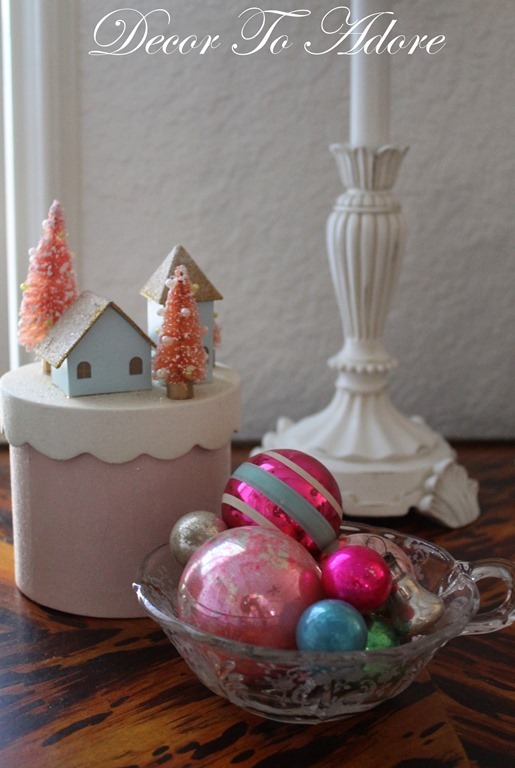 The Sun Room
The last room on today's tour is the "son" room.
It is always a happy space that Sweet Guy and his friends love to hang out in.
We recently installed some additional lighting.

I had searched high and low for light sconces that had an industrial feel yet would still work with the 18th-century daybed.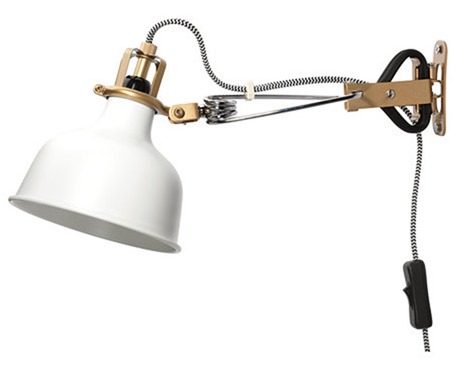 As this has become a favorite reading spot the additional lighting is just perfect on cloudy days.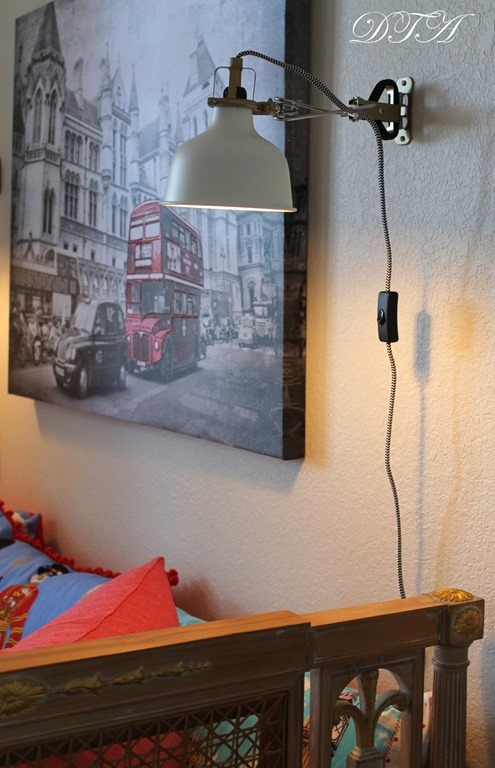 Sweet Guy, now 14, asked me to pick out this year's ornament for him. It was bittersweet until I brought home the telephone booth, London bus and Big Ben from Tuesday Morning. He smiled wide and deemed them "Perfect!"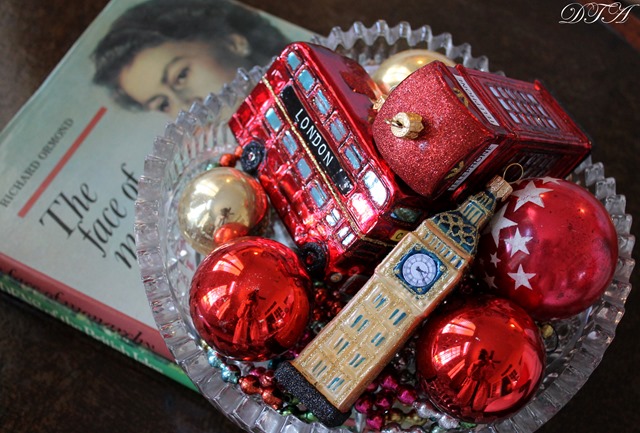 The only other decoration in this room is above the tv. A perfect place for the Dept. 56 Original Snow Village circa, 1976.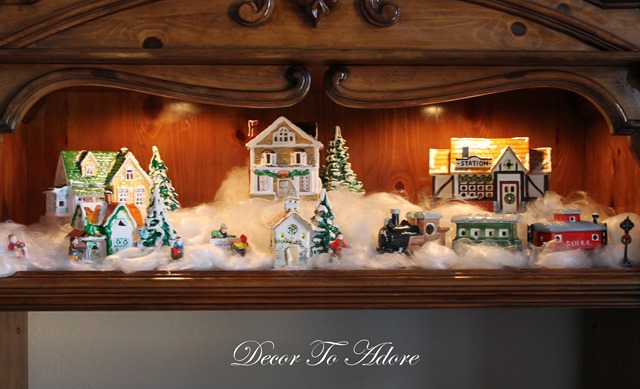 You can now see Part II of that tour HERE.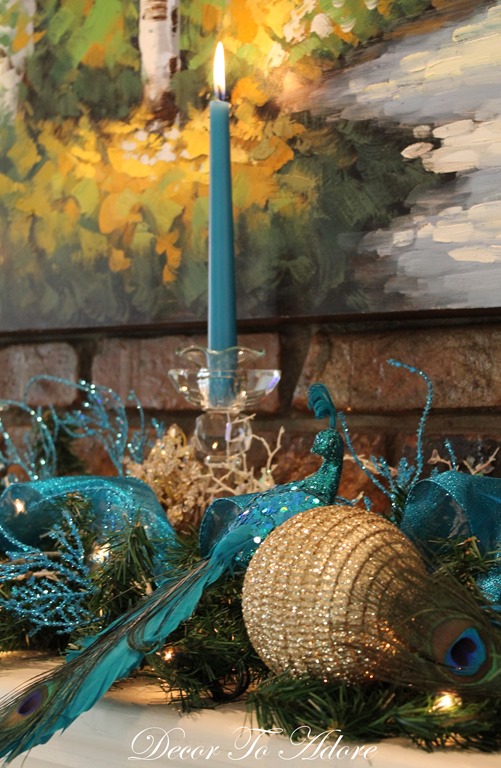 You can see Part III of that tour HERE.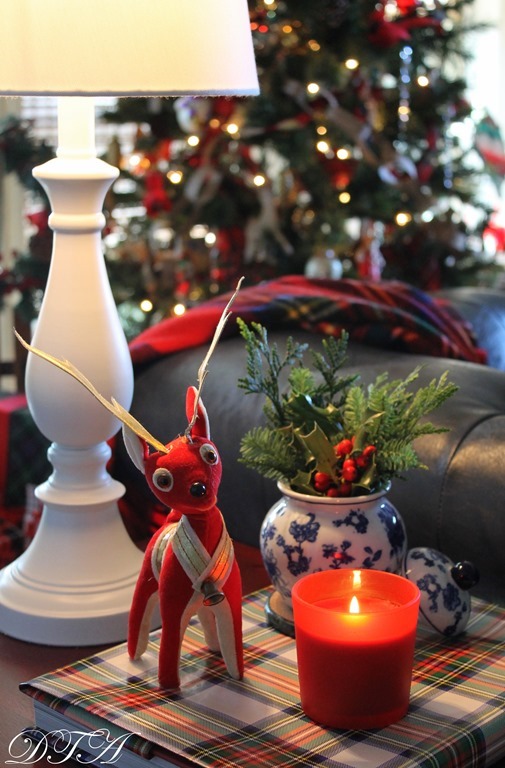 Happy Monday, let's tour!
Laura