This year we are creating a "Rustic Plaid" Christmas decorating theme in the family room. I envisioned happy plaid, lots of red and natural touches. In our family, we love to display the many wonderful Christmas cards we receive. In keeping with the theme, we have come up with an easy and thrifty way to display this year's cards, a Rustic Christmas Card Display Tutorial.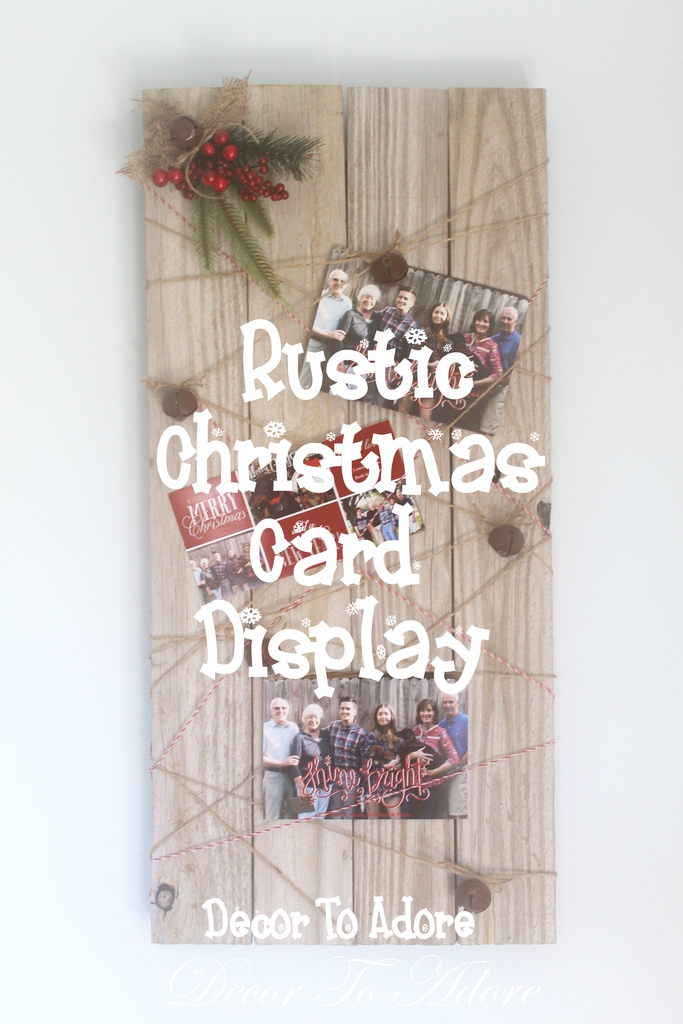 Rustic Christmas Card Display Tutorial
As many of our readers know, we are always working on various home improvement projects here at Storybook Cottage. Currently, we are in the process of replacing part of our fence.
It seemed a shame to just throw away such beautifully weathered wood so we tried to come up with several ways on how we could repurpose it. Christmas is of course on my mind and we thought a card display would be so cute.
The Measurements
Each piece of fence is 3 1/4" inches across. We selected the best part of each fence piece and cut it to 30" in length. Using four fence planks looked good and once they were joined together the final width was 14" across.
You can also use pallet wood or new wood from any home improvement store for this project.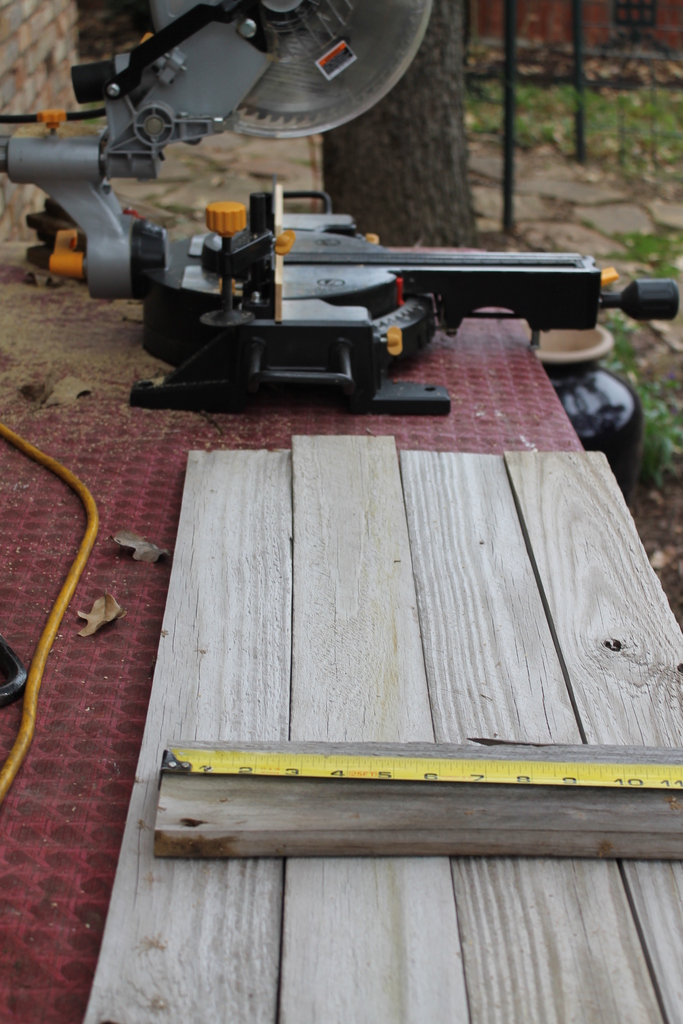 Three support pieces, measuring 13" inches across, were screwed onto the back to keep the four front pieces together and stable.
All The Pretty Extras
Once the construction was over the fun part could begin.
Jute string, red bakers twine, a few jingle bells and a holiday floral pick, purchased at Walmart, were gathered together.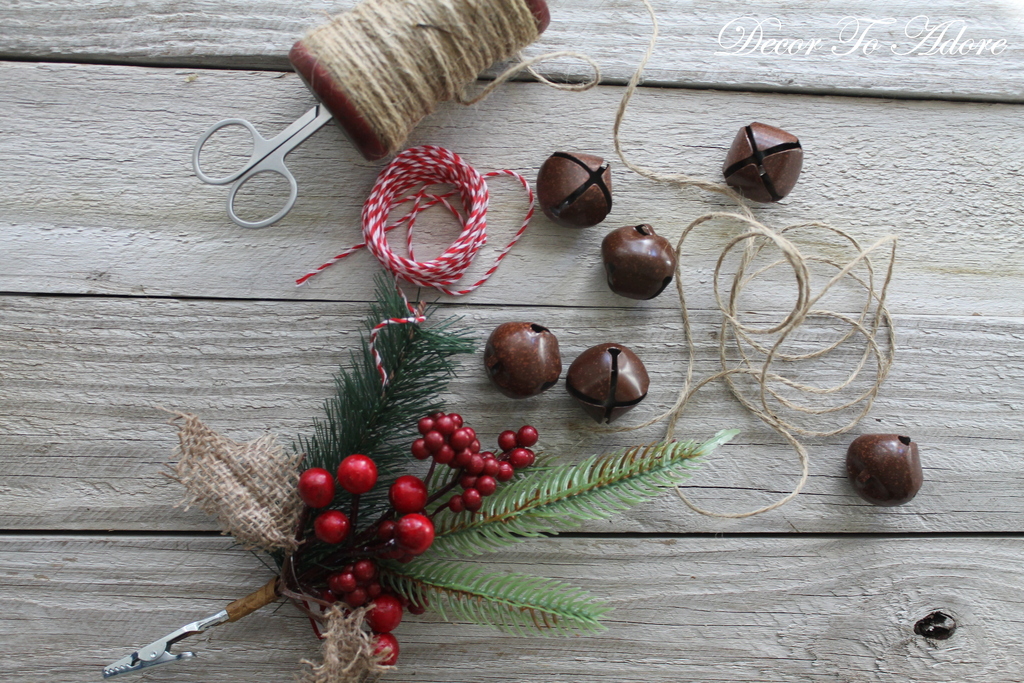 Begin by randomly wrapping the boards first with jute string followed by bakers twine.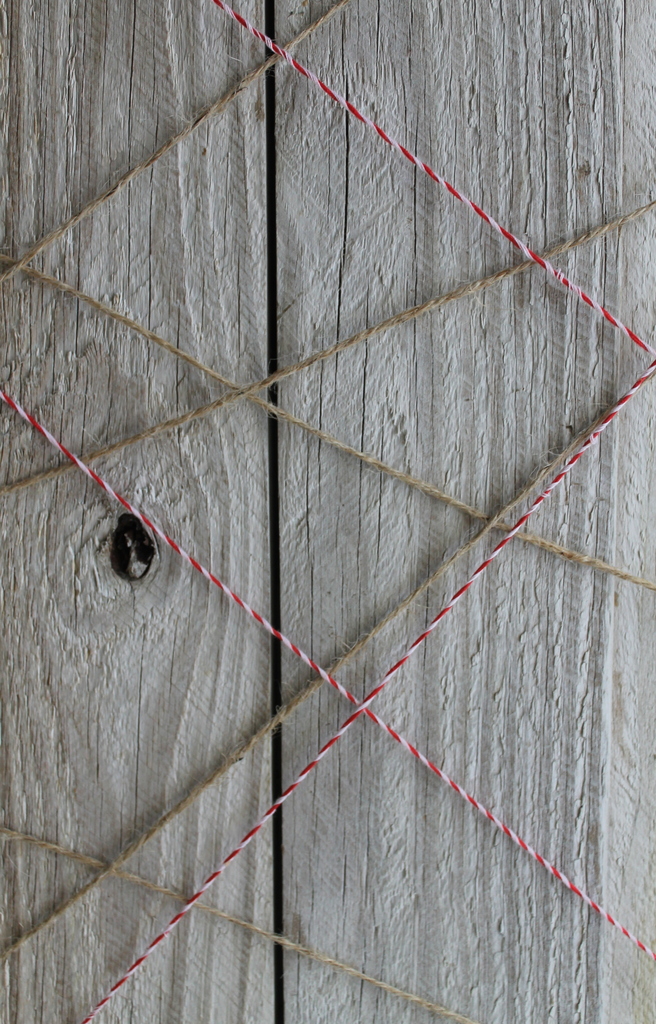 Tie on a few jingle bells.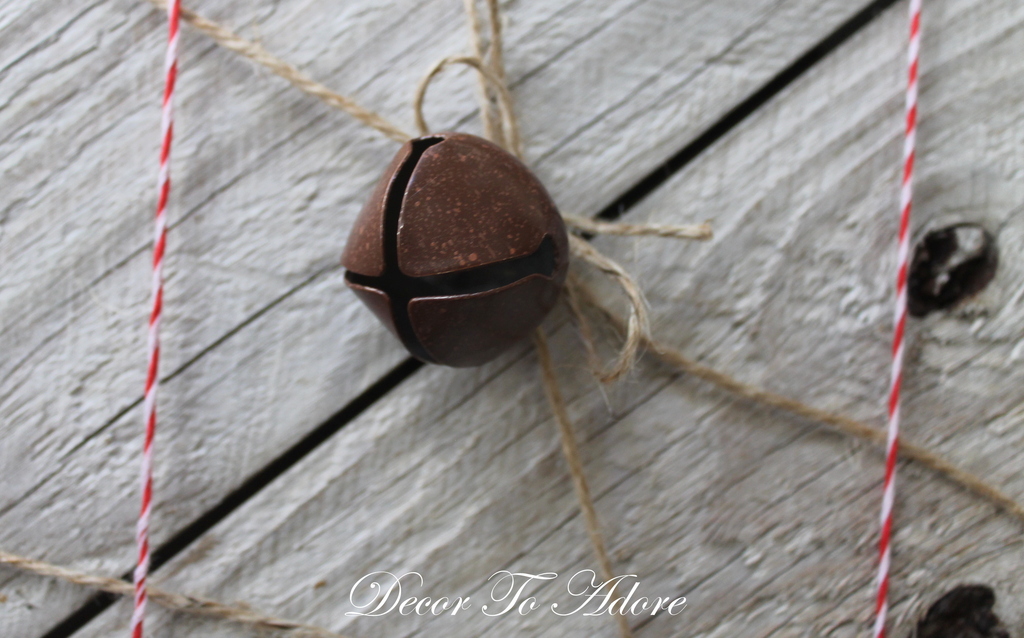 Use a bit of hot glue to add faux greenery wherever you would like additional color and texture. Then hang the cardholder up on the wall.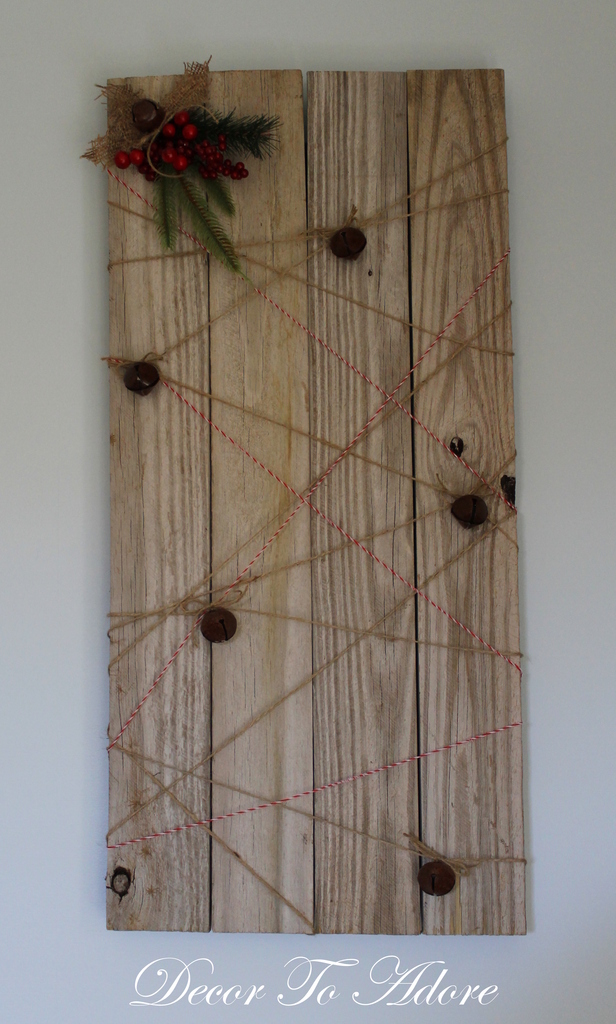 Adding The Cards
You are now ready to start adding in Christmas and holiday cards.
For our family cards, this year, we went to Walmart. There are over 500 fresh designs available in-store and over 1,900 options available online.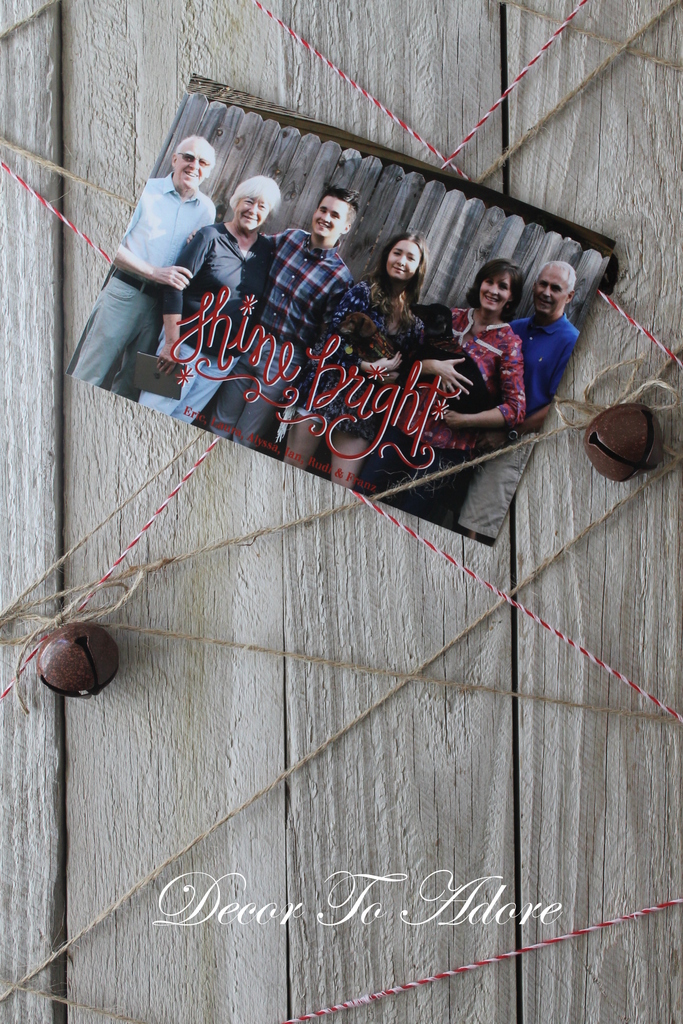 For those who need cards quickly there are instant or 1 – Hour Cards available in-store. There are 3,500 Walmart Photo locations nationwide. Mobile Image Transfer in-store is fast and easy with the Fujifilm Kiosk Photo Transfer App.
This 4×8 card starts at .44 cents each in-store and includes premium silver-foil lined envelopes.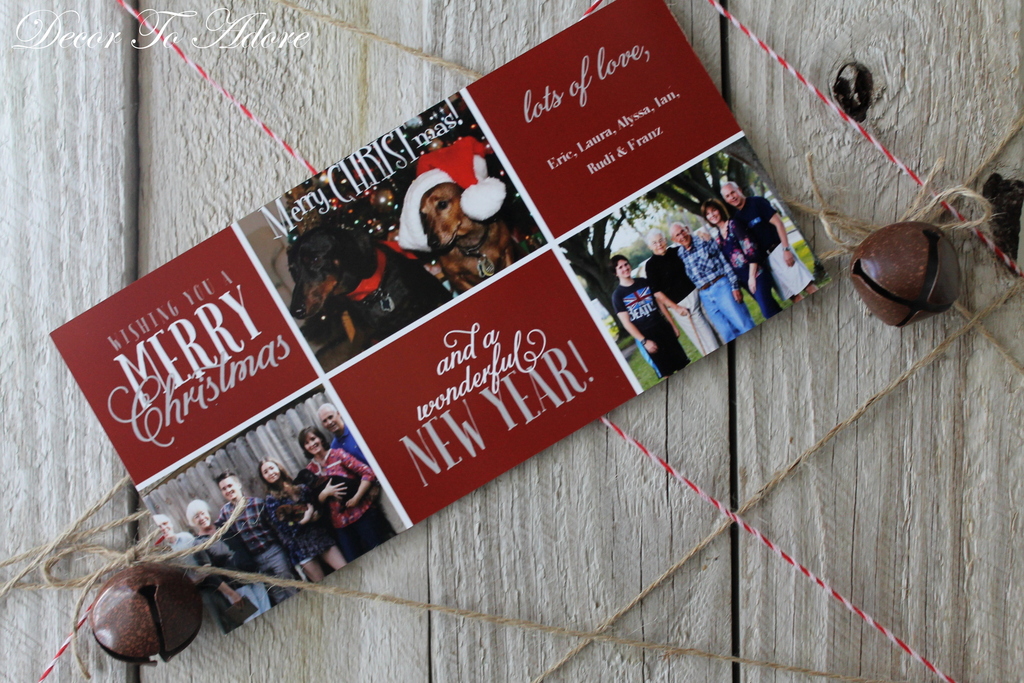 Choose Your Card
My favorite card was the In-Store Premium Stationery Cards. They ship to your store and are ready for pick-up in 3-5 days.
The 5×7 cards are double-sided and feature square or rounded corners and are printed on 110 lb stationery stock. Premium envelopes are included and they cost just .87 cents each.
Joining us on the back of the photo are Eric's parents on the occasion of Pop Gunn's 80th birthday. On the front of the photo, Uncle David and Aunt Bette are shown with our family. They live in England and came for a happy visit in September. Longtime readers may recall that Uncle David was bestowed with the OBE (Order of the British Empire) by Queen Elizabeth herself. We love to listen to their stories about how they also met Prince Charles and the late Princess Diana.
This is our idea of the perfect CELEBRITY Christmas card.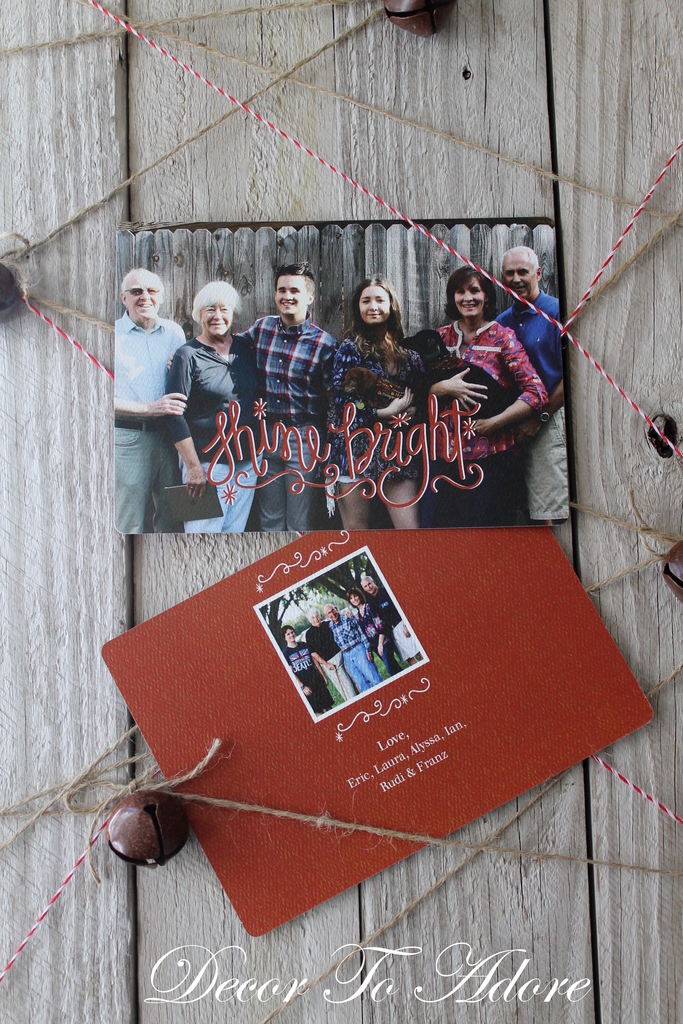 I hope you have enjoyed this happy holiday tutorial. Free shipping is being offered by Walmart on all cards and gifts through December 30, 2015.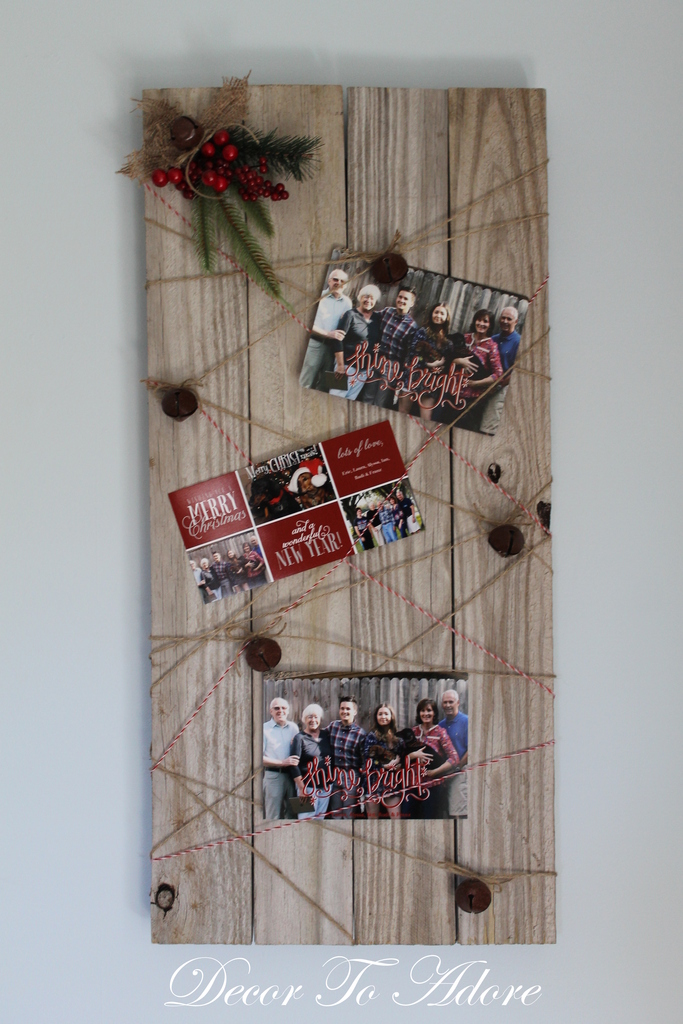 Be sure to visit Walmart Photo's brand page on BlogHer.com where you can read other bloggers' posts.
Laura