We recently invited our lovely neighbor over and I needed a dessert fast. I hope you will enjoy a fast fall dessert and festive flowers. 
Fast Fall Dessert and Festive Flowers
I took a box of spice cake mix and followed the directions for cupcakes. Once they had cooled it was simply a matter of drizzling the cake with caramel sauce and topping it with homemade whipped cream. It was so quick, warm and DELICIOUS!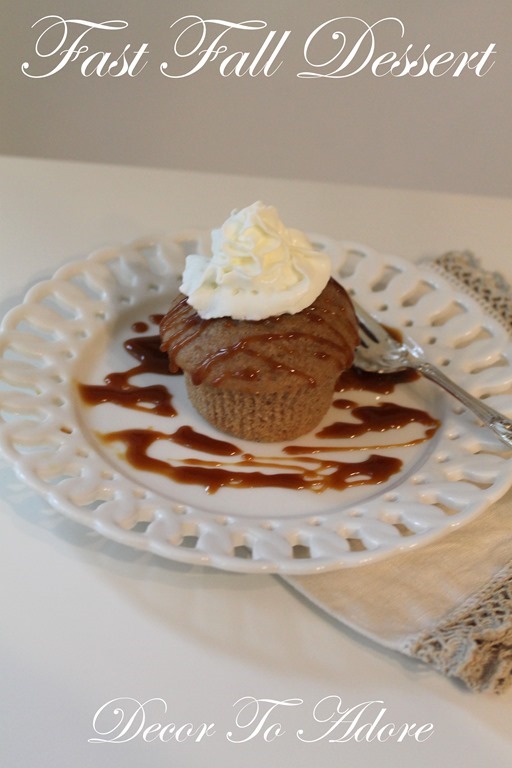 Even if your food is something from a box somehow, if there is a pretty table, it just feels like a special occasion.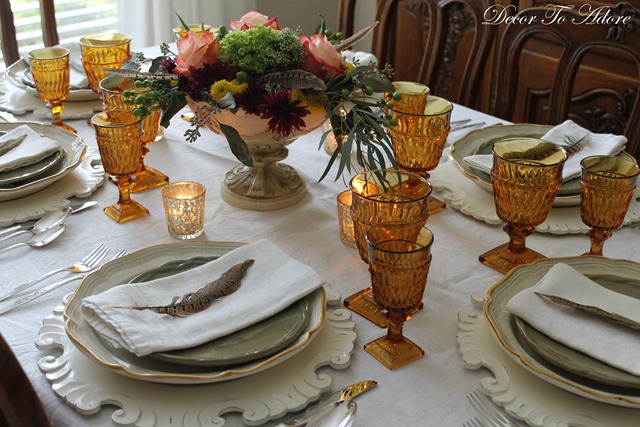 The Centerpiece
I have had this resin container for two years now and have never used it. It was found at a thrift store for $1.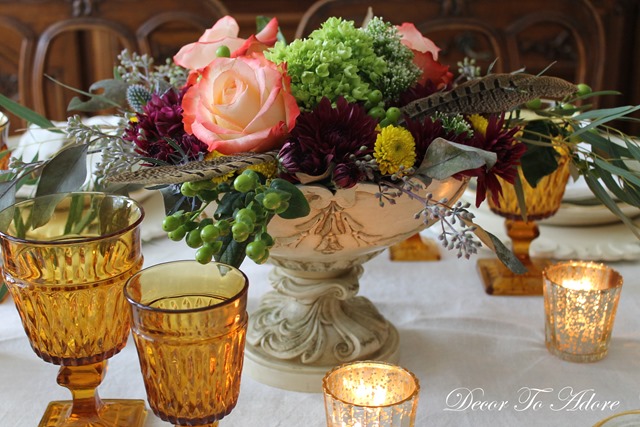 I decided it was now or never and created a floral arrangement with a grocery store bouquet and a few feathers.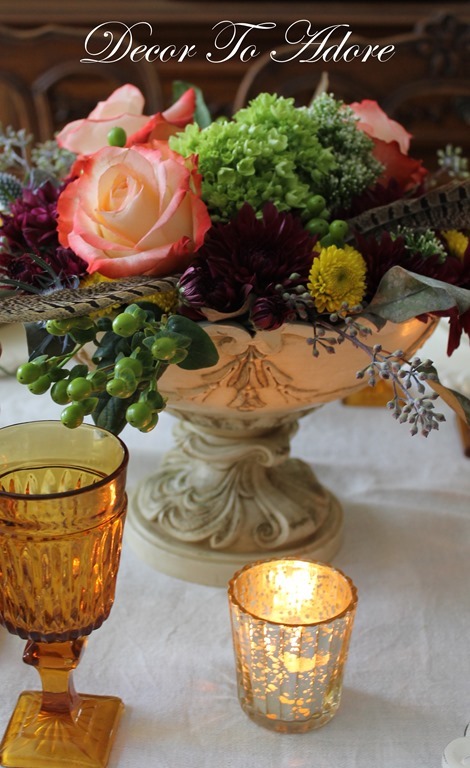 I was inspired by the still life paintings of the old Dutch masters.
Perhaps next time I will add a bit of kale or an artichoke or two.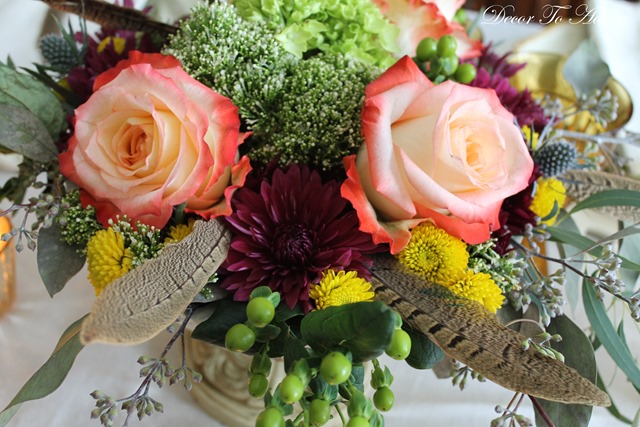 Have a wonderful Monday! 
Laura
You might also enjoy this fine feathered post.